What You Need to Know About VoNR and its Impact on 5G Development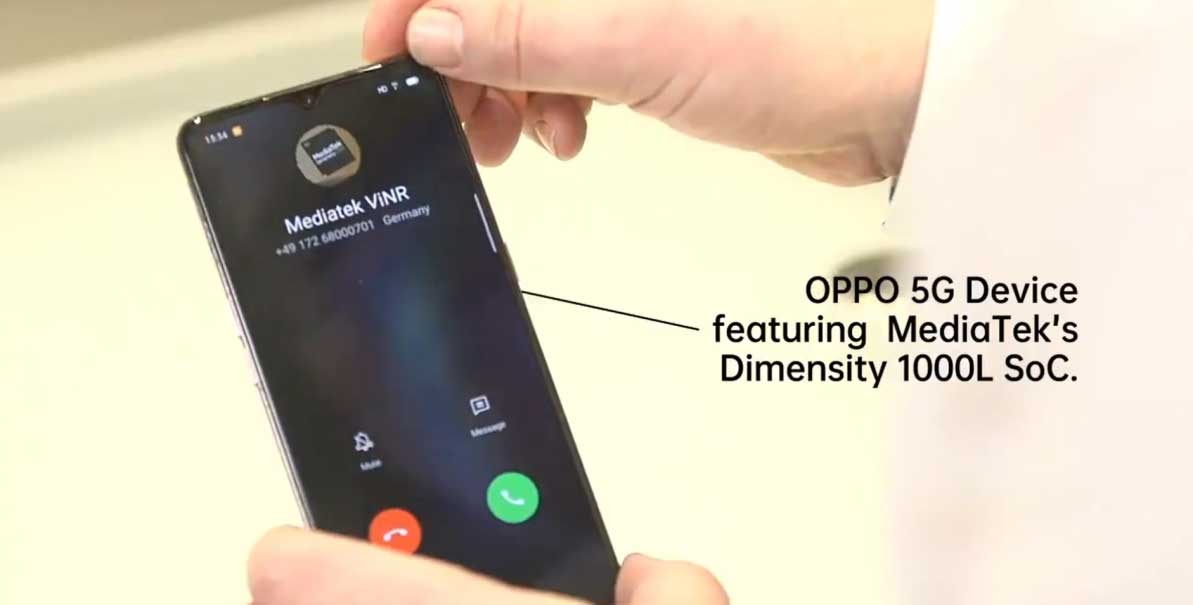 What is VoNR?
VoNR, or "Voice over 5G New Radio" is a basic call service which fully utilizes the SA architecture of 5G network. Compared to other call services, VoNR provides significantly lower latency and improved sound and picture quality, resulting in an extremely elevated calling experience.
SA architecture is one of the primary architectures being developed upon by global operators for future 5G networks. By advancing the capabilities of VoNR calls under the SA architecture, OPPO will be positioned as the mobile phone partner of choice for operators and communication equipment suppliers building 5G networks around the world.
"As a leading global technology company, OPPO proactively works to accelerate large-scale commercialization of 5G. Our cooperation with Ericsson and MediaTek on VoNR is part of our in-depth collaborations in the 5G era. We aim to become the industry's ideal partner to deploy 5G around the world and at the same time improve 5G experience for the users." – Andy Wu VP of OPPO and President of Software Engineering.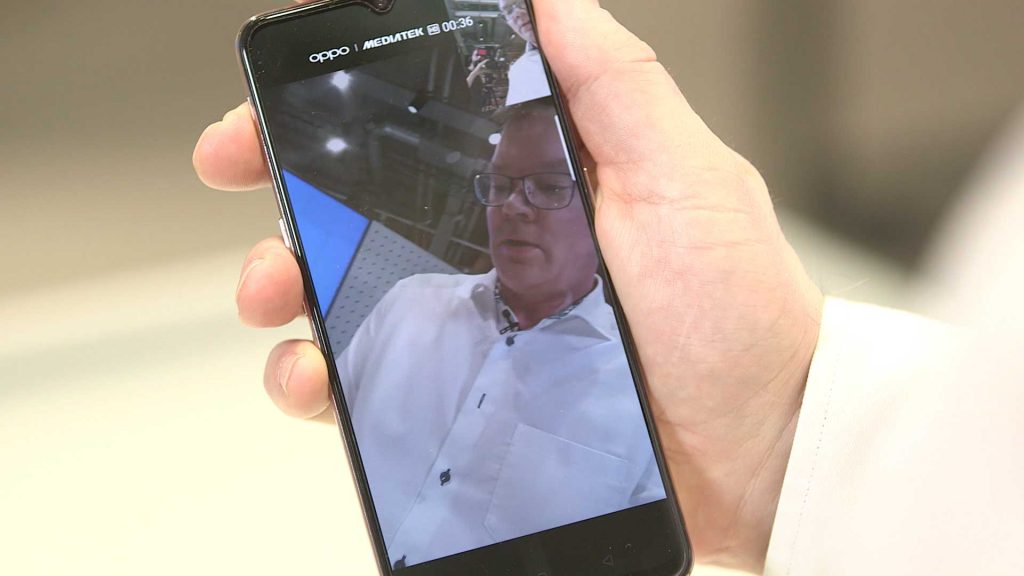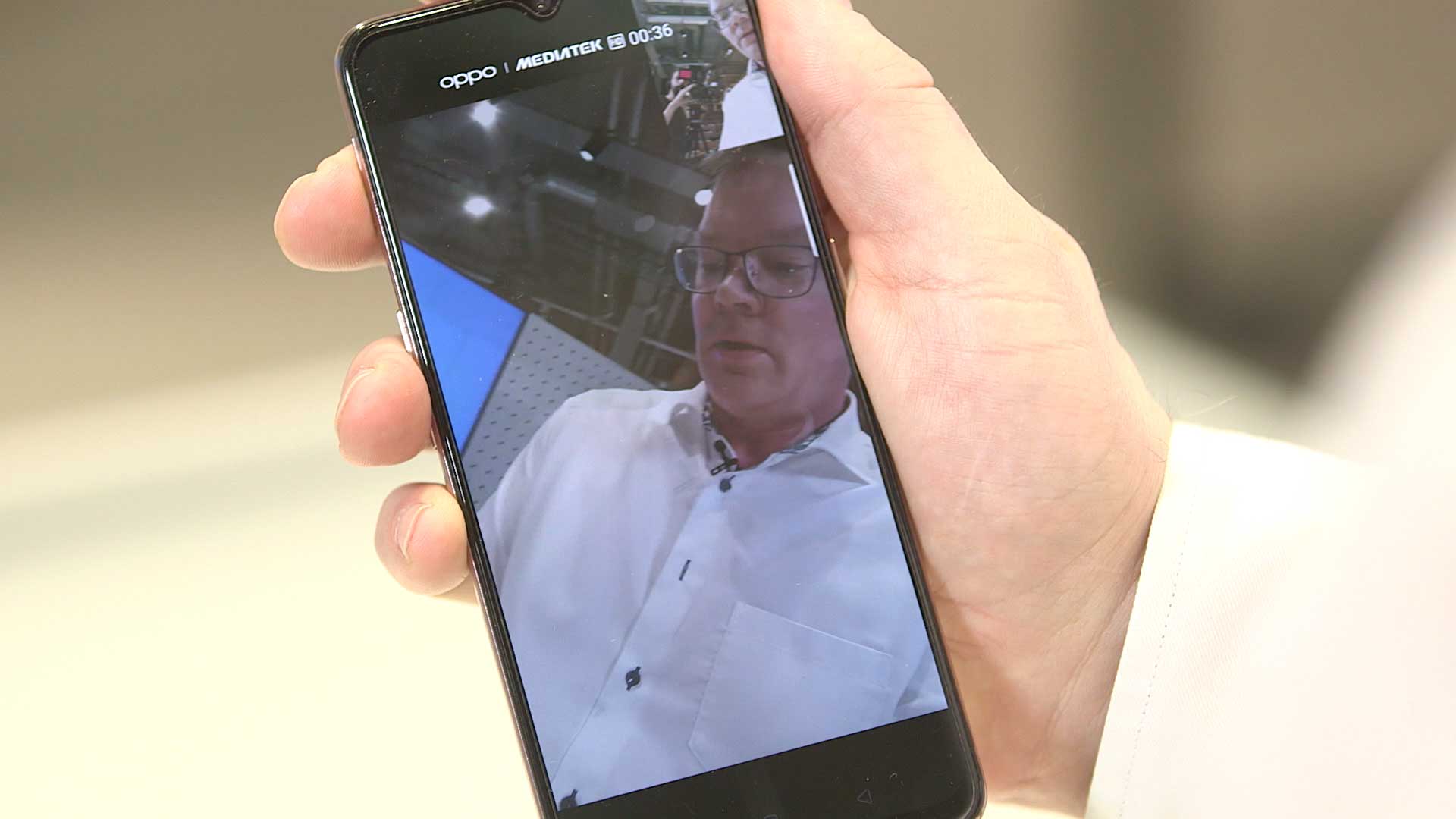 Recent Developments in VoNR + 5G
OPPO has been working alongside leading telecom provider Ericsson and chip developer MediaTek to advance 5G capabilities. A month ago, they achieved a major technological breakthrough – VoNR voice and video calling under 5G SA architecture.
They tested the first SA 5G call in an environment provided by Ericsson at its headquarters in Stockholm, Sweden. The two phones used for testing connected almost instantly and then seamlessly switched to a high-definition video call with the press of a button.
The test was a major success and represents an incredible 5G development, which brings OPPO's vision of high-quality 5G communication, Smart Cities, and Intelligent Connectivity much closer in view.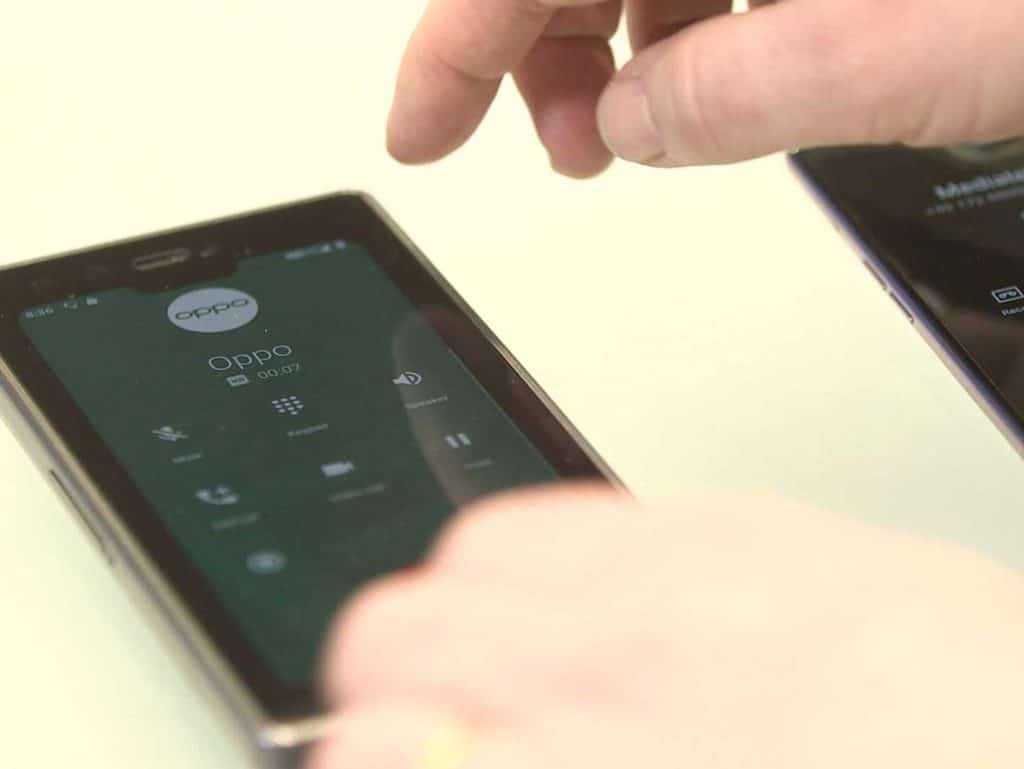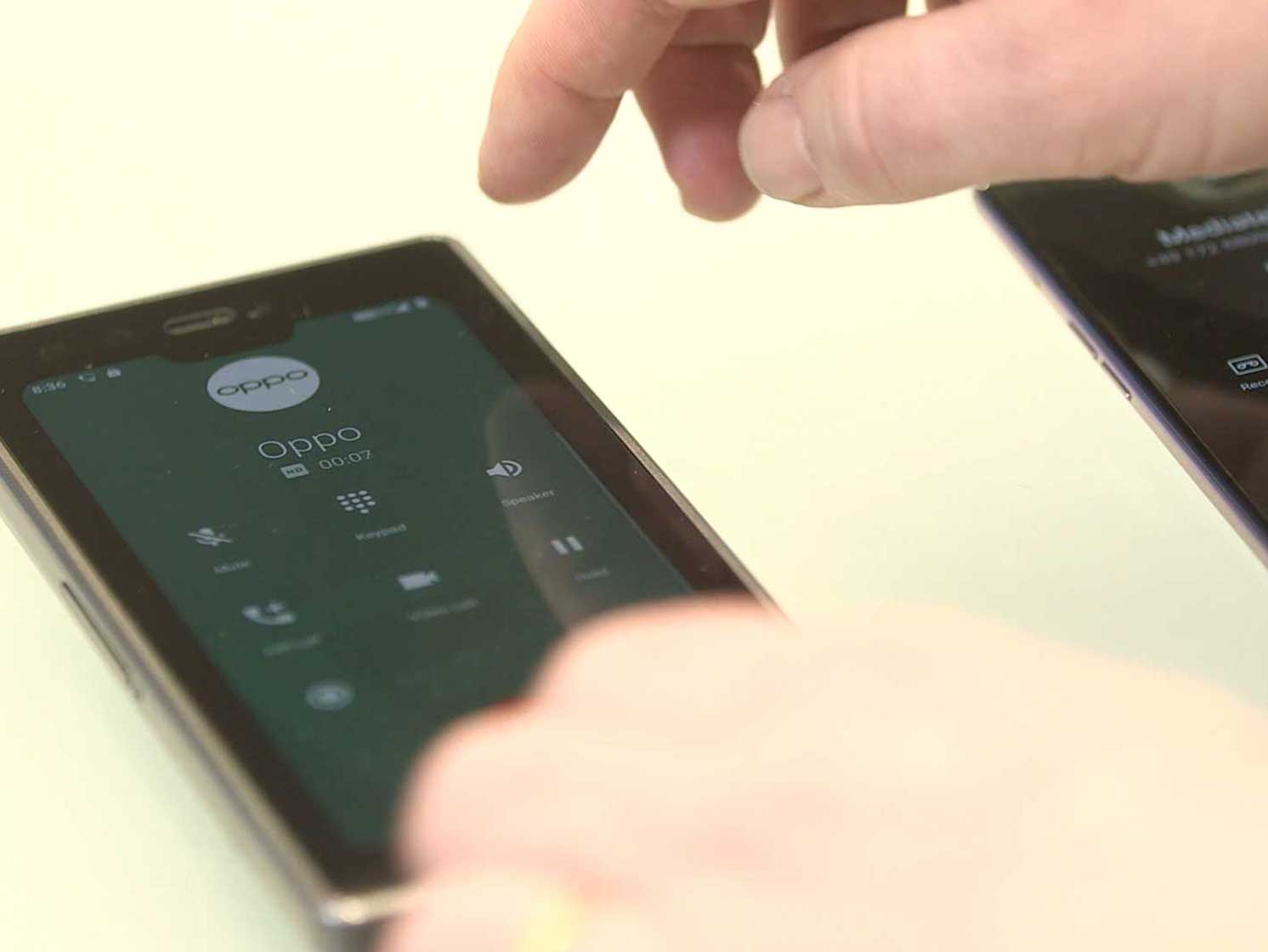 OPPO's 5G Future
OPPO launched its flagship 5G device – OPPO Find X2 5G – in March, demonstrating OPPO's determination and commitment to penetrating the high-end market and growing alongside the capabilities of 5G communication.
Each region has different expectations and communication demands – as such, different operators around the world will have different requirements. The OPPO 5G team is making great strides toward further technological breakthroughs to cater to international markets and stay at the forefront of 5G innovation. OPPO's involvement in the 5G sphere will help enable 5G network services to cover markets worldwide and make high-quality 5G communication available to users everywhere.
Source: OPPO
Samsung Globally Launches Odyssey G7 Curved Gaming Monitor
World's First Gaming Monitor with 1000R Curvature Provides Best-in-Class High Performance Gaming Experience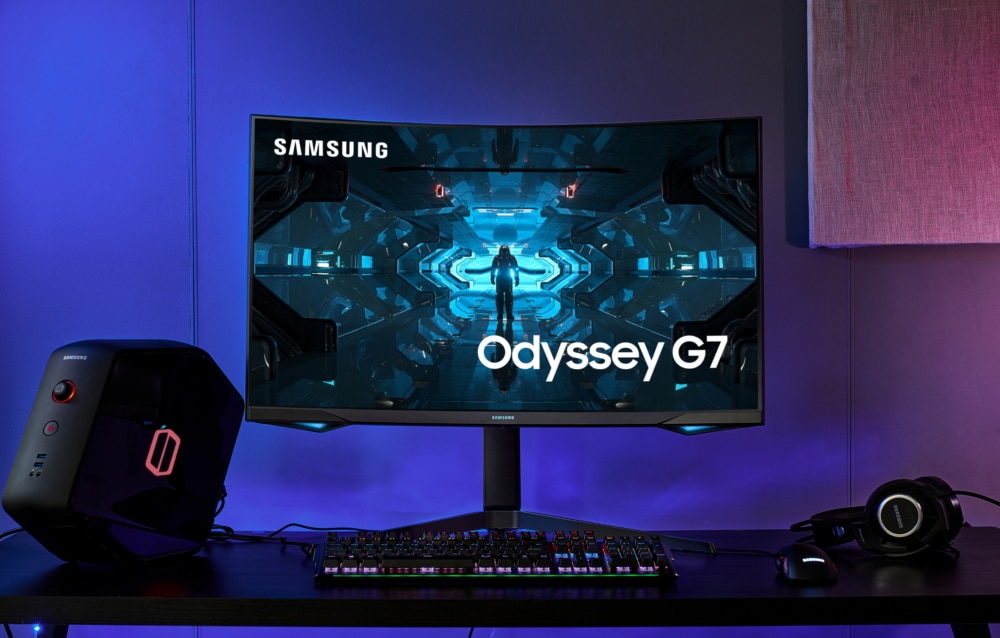 Samsung Electronics, the leader in the gaming monitor market*, today announced the global launch of its groundbreaking Odyssey G7 gaming monitor. Unveiled at CES 2020 in Las Vegas, the Odyssey lineup reimagines the gaming experience by combining the deepest, most immersive curved displays with best-in-class performance features.
The G7 monitor is the world's first 1000R gaming monitor, meaning it boasts a curvature radius of 1,000 millimeters. It also features a powerful combination of various features under the hood, including rapid 1ms response time with 240Hz refresh rate and crystal clear QLED picture quality to satisfy gamers' need for smooth and captivating gameplay.
The Odyssey portfolio's premium performance has been certified by TÜV Rheinland, a leading international certification organization, which recognized the monitors with the industry`s best high performance 1000R curved display and 'Eye Comfort' certificate.
"Samsung is maintaining its position as the global gaming monitor market leader with continued innovation in creating immersive, next-generation gaming experiences, pushing the boundaries of what is possible," said Hyesung Ha, Senior Vice President of Visual Display Business at Samsung Electronics. "Samsung Odyssey G7 curved monitor is the ultimate combination of curvature, comfort and competitive edge, giving gamers the advanced performance they need and demand."
The 27- and 32-inch G7 delivers a rapid, 240Hz refresh rate, 1ms response time and deep 1000R curvature, giving games an edge. Gamers can also benefit from Wide Quad-High Definition (WQHD; 2,560×1,440 resolution), 16:9 aspect ratio, 600 cd/m2 peak brightness and Quantum dot technology for exceptionally accurate color presentation regardless of lighting.
Samsung also incorporated futuristic design elements based on observation of market trends and feedback gathered from consumers. The matte black exterior is paired with a color-changing rear core lighting system that can remain static or dim during gameplay, as well as change colors based on the preferences of the gamer.
Samsung's latest curved gaming monitor, the G7, also supports NVIDIA G-SYNC® Compatibility and Adaptive Sync on DP1.4, offering players exceptionally dynamic and seamless gameplay during any scenario.
Samsung Odyssey G7 will be available in June globally.
HONOR Launches HONOR Academy, Leveraging Great Technology to Bring Knowledge, Creativity and Fun to Everyday Life
Global technology brand HONOR today announced that it is launching the HONOR Academy Program for overseas markets. HONOR, as a leading tech brand for global youth, was born during the growth of mobile internet and shaped by groundbreaking technology. The HONOR Academy Program is a brand new initiative program, dedicated to helping young people and students to stay productive, master new skills and unleash their creativity by offering exclusive learning and development opportunities. Through the program, HONOR will be partnering with a range of leading online learning platforms and cultural institutions to enrich young peoples' lives.
Sparking Creativity and Connecting People Through Technology and Culture
To kick off the HONOR Academy launch, HONOR is partnering with Dalí Paris to offer art fans an exclusive access-all-areas sneak peek of the private collection which houses over 300 original artworks by the prolific Spanish artist Salvador Dalí, powered by the high performance, ultra portable HONOR MagicBook 14 and HONOR 9X PRO.
Dalí is one of the most celebrated artists of the 20th century and his surreal artwork continues to inspire art lovers around the world today. Notable artworks including Lady Godiva with Butterflies, Alice in Wonderland and Nobility of Time are among the pieces on display at Dalí Paris, a permanent exhibition space in the heart of Montmartre, Paris, which is dedicated to the artist's three-dimensional work, many of which were inspired by his paintings. This is the flagship museum of Dalí Universe®, which owns the largest private collection of Dali artworks and bronze sculptures around the globe.
Teaming up with communication manager of the museum Pascal Gauzes, the hour long session will be streamed live on @honorglobal at 7pm on 5th June. Kicking off with a behind the scenes sneak peek of the collection, broadcast via the HONOR 9X PRO and featuring a range of HONOR smart life devices, including the HONOR MagicBook 14, HONOR MagicWatch 2 and HONOR Magic Earbuds, the livestream will be an opportunity for Dalí fans and art and design enthusiasts to pose questions to Pascal and to discover more about the life and times of the fascinating surrealist artist.
To get people's creative juices flowing ahead of the session, HONOR will be teaming up with @muradosmann , HONOR's Creative Experience Officier, who will be going live on 3rd June at his Instagram account to teach people how to maintain creativity and explore the fun of art. By combining Murad's featured #followmeto posture with Dali's signature artwork, a creative world is further introduced by Murad and HONOR MagicBook 14. The fun step by step online tutorial will give everyone a flavor of how they can get creative at home with the help of the HONOR MagicBook 14.
Unleash Your Creativity with HONOR Co-Design Series Bundle
From early June, laptop sleeves for the HONOR MagicBook 14 featuring limited edition designs will be available on hihonor.com. Featuring an array of striking designs from some of the hyped names on the world's of art, fashion and graphic design, including Jacky Tsai and Giovanni Ozzola, these fashionable accessories are the perfect companion for your laptop.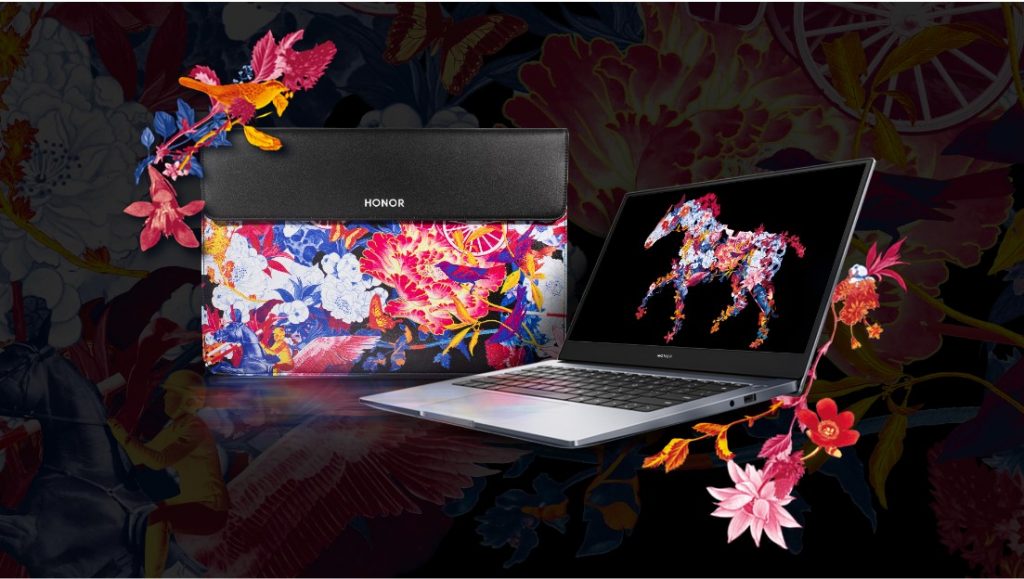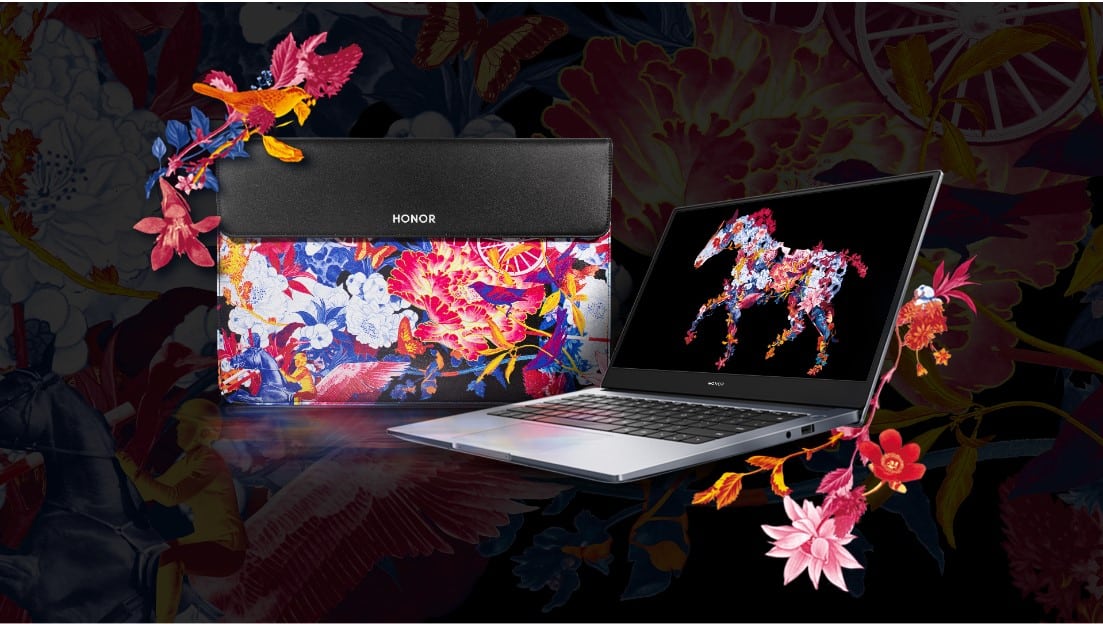 Superior Features and Functionality at an Affordable Price Point
Whether you're working remotely or are looking to virtually connect with friends and family, laptops have never been more important than they are now. The HONOR MagicBook 14 is pre-installed with Microsoft Windows 10 Home and is designed for young professionals and students who seek superior features and functionality without the hefty price tag.
Featuring HONOR Magic-link 2.0 for seamless multitasking between all your go-to devices and a handy pop-up webcam which is discreetly hidden underneath the keyboard, the HONOR MagicBook 14 effortlessly takes you from day to night, with a range of entertainment capabilities including a Full HD 14" display and four speaker for rich, multi-dimensional cinematic sound.
Explore the latest exciting deals and offers on hihonor.com.