Antminer U3 review: How good or bad is this BitCoin miner?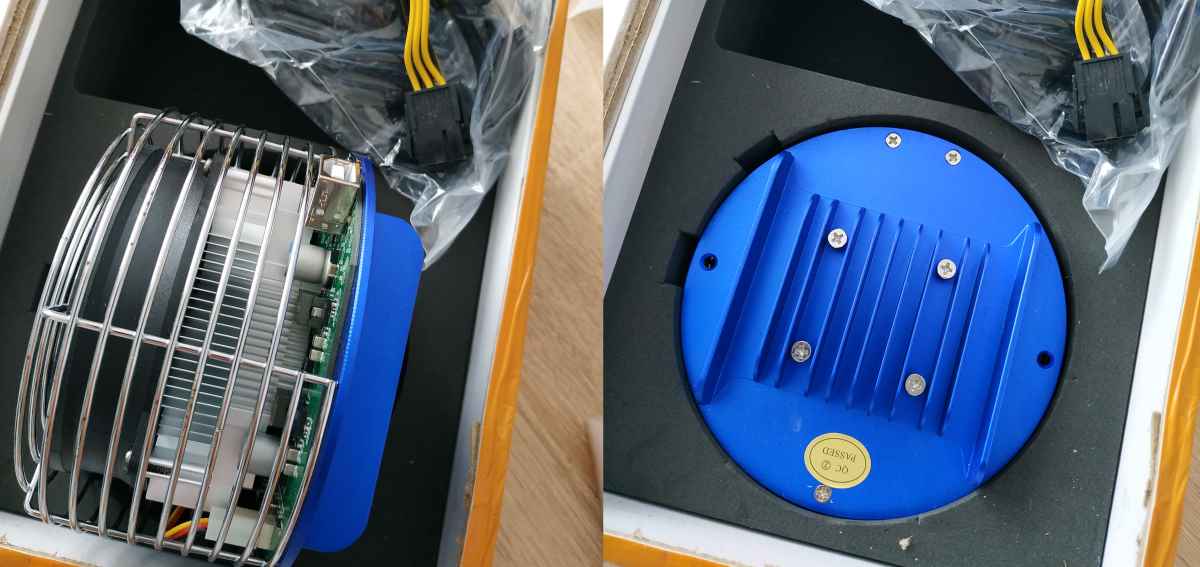 Well, you all heard about BitCoin and a great possibility to earn some money with BitCoin mining. I heard that story also. That is why I have decided to write an Antminer U3 review.
To see how it works, I decided to buy myself one ASIC machine for BitCoin mining. This is a cheap ASIC machine, and I ordered one for testing purposes. Antminer U3 is a low-budget (read: amateur) ASIC machine for BitCoin mining. Instead of mining with the hardware capabilities of my Computer, and buying expensive GPU (graphic cards), I have ASIC mining on my mind. This cheap piece of hardware is a way to step into that world – Bitcoin Mining with ASIC hardware.
Antminer U3 out of the box
I have ordered myself one Antminer U3 without his original DC adapter. Price is relatively cheap, and there is no big buck loss on this review. Great hardware for a quick look at how this mining actually works.
In the box, I got: 1x Antminer U3, a Power cable, and a USB cable. Without a DC adapter, Antminer won't work. However, Antminer U3 works much better if there is no power interruption (power loss), which is why I bought a much more powerful DC adapter in a separate order.
Before I go further with this review, take a look at the package I just have opened.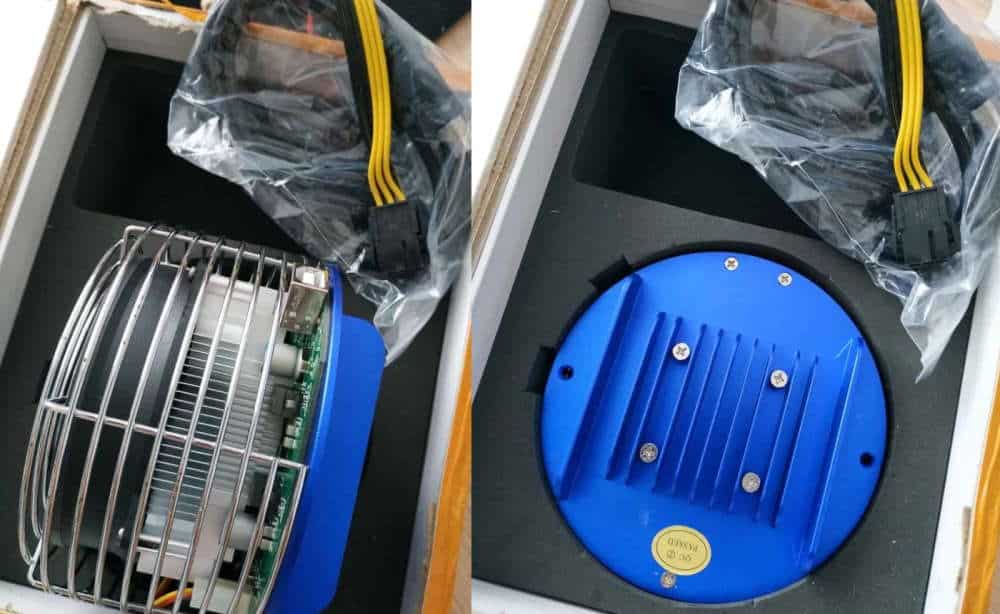 Instead of the original DC adapter 12V 7,5A, I bought something more powerful. Later, on this post, I will make a quick review of that adapter too.
Before starting on this topic, I want to show you guys this DC power supply. This power supply is more than good for powering Antminer U3.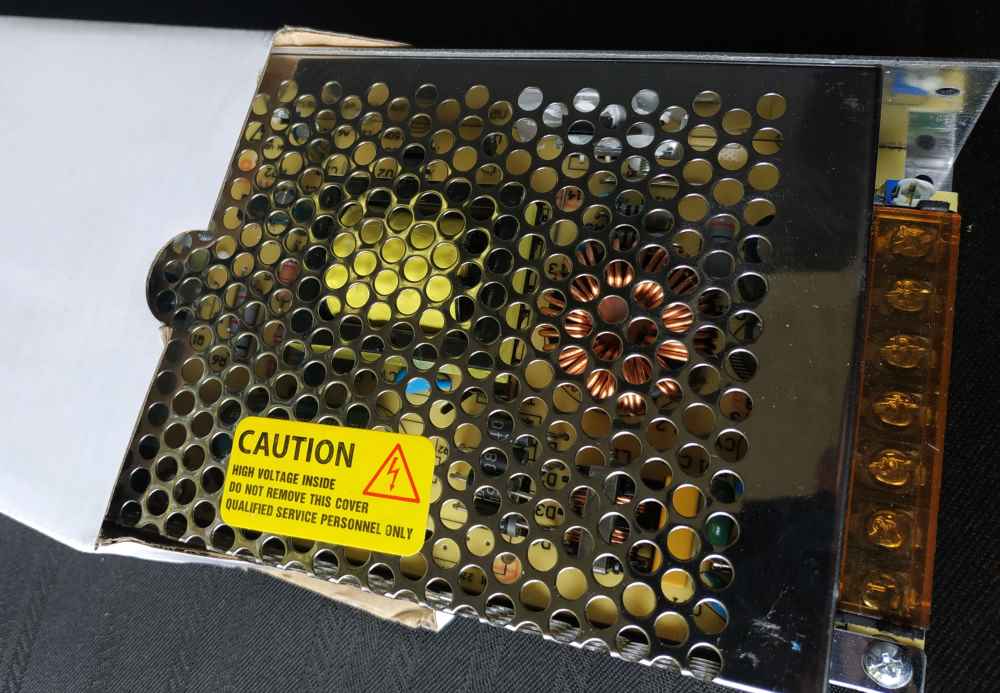 It is easy to set up, and use. More important, it is a 12V, 12,5A power supply with 150W. This power supply is mostly used for LED stripes, but it can be used for BitCoin miners as well. You can use this power supply for other ASIC machines as well. Just keep in mind to answer machines technical data (power consumption).
Tec specs of Antminer U3, and honest review
Like I said at the beginning of my post, I bought this ASIC Antminer U3 to see if it can mine and make any profit.
On paper, Antminer U3 is a relatively powerful machine. With a Hash rate of 63.0 GH/s, you could expect some money profit. I know, I was. Mostly because of the BitCoin price (raise and stays on 10k USD), and because I can hide this hardware inside Computer, and not pay electricity. I was hoping to get at least 5-10USD per month. Unfortunately, money profit didn't happen.
Antminer U3 has 4 chips and it uses the SHA-256 algorithm for mining. There is a problem, however, in this ASIC configuration. To write this as simple as I can: anyone using ASIC BitCoin miner + mining pool must compete with worldwide hardware doing the same. If you don't have a "horse to race" then don't race at all.
Instead of doing mining, as we can do with our PC or GPU-s, this ASIC mining gadget just can't compete in the professional world of mining machines. It is much easier to make some profit using old BitCoin mining methods, and software for that purpose.
To make this announcement more relevant, keep reading.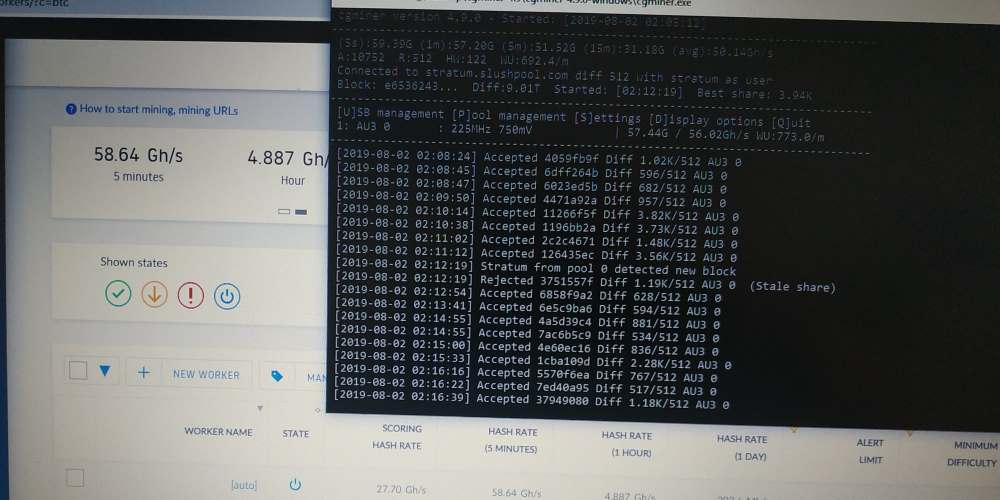 Running Antminer U3 on my laptop, and connecting it on SlushPool gave me some real results. This miner is working fine and does its job. However, it is not powerful enough to make any money in the near future. Mining with the Antminer U3 is possible but not something worth doing in the long run.
CGminer version to choose
CGminer version 4.9.0 can provide the best Antminer U3 performances and the highest Hash rate. For some reason it got stuck often, which means you must reset Antminer and re-run CGminer.
The software I had used is CGminer 4.9.0. I have tried some other versions and saw that 4.9.0 works best for me.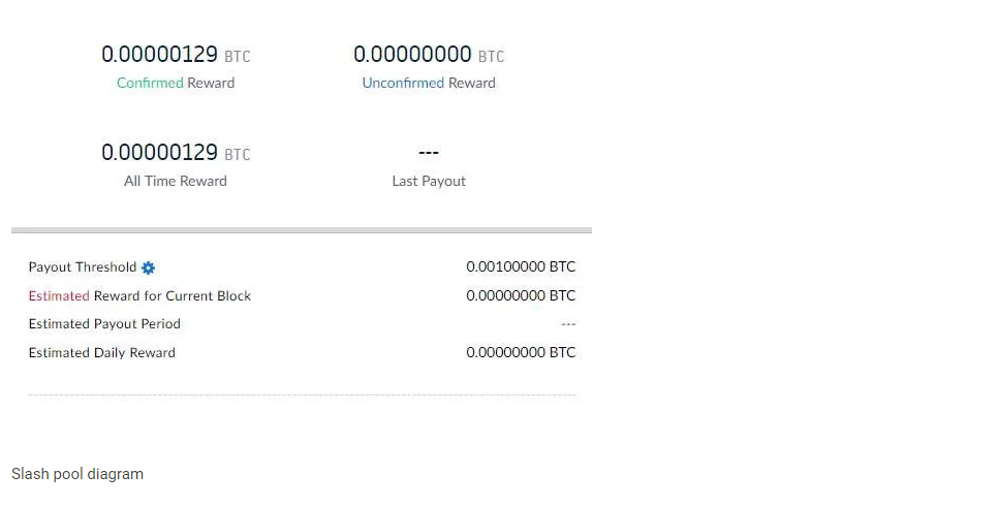 A close look at the image above will show what I'm talking about. For approximately 3 days of mining, Antminer U3 earned 0.00000129BTC worth about 0.013USD. Payment threshold is 0.001BTC = approximately 10USD. You can do the math on your own.
The estimated Payout Period is 1-2 years (depending on current ratio), and we can do nothing else than agree – This Antminer U3 can't do any profit. It is a good and working gadget but is only used for testing this niche. It is not profitable.
Power supply for Antminer I have used
The power supply I bought is a great way to avoid a Computer Power supply or DC adapter. It brings stability to the mining process and can provide all the necessary power. You should try to find an appropriate DC power supply also, especially because the computer power supply can be difficult to set up, and adapters I think are not strong enough.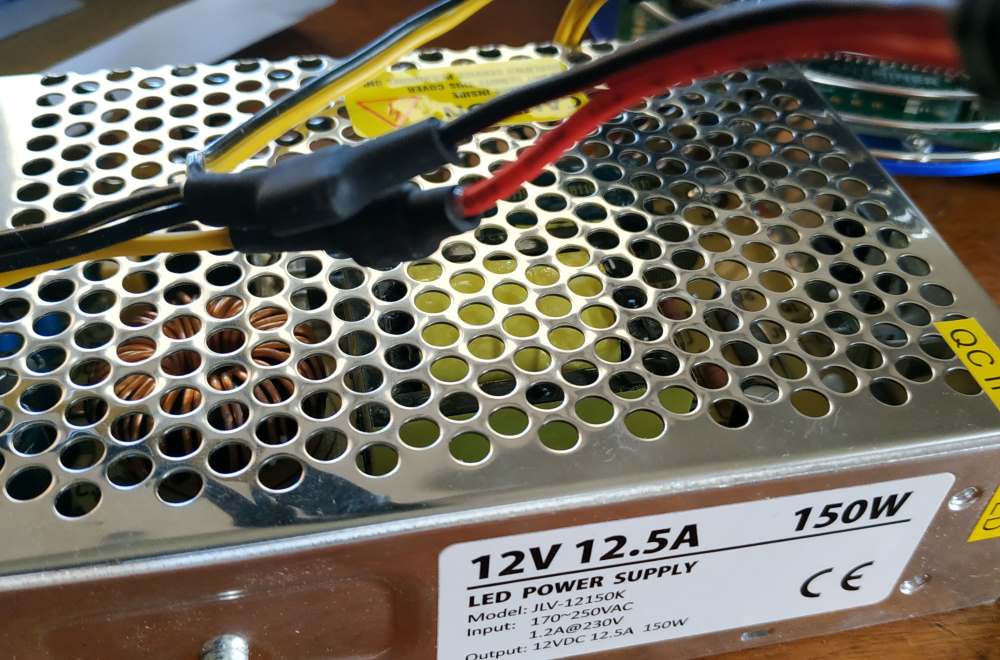 This DC power supply is small compared to a PC power supply and does not have a bunch of interfering wires. The model is JLV-12150K and it is designed to work with LED stripes. If you are seeking a good power supply, I suggest trying something like this. My model has 150 Watts, which is more than enough to run Antminer U3 without any power loss.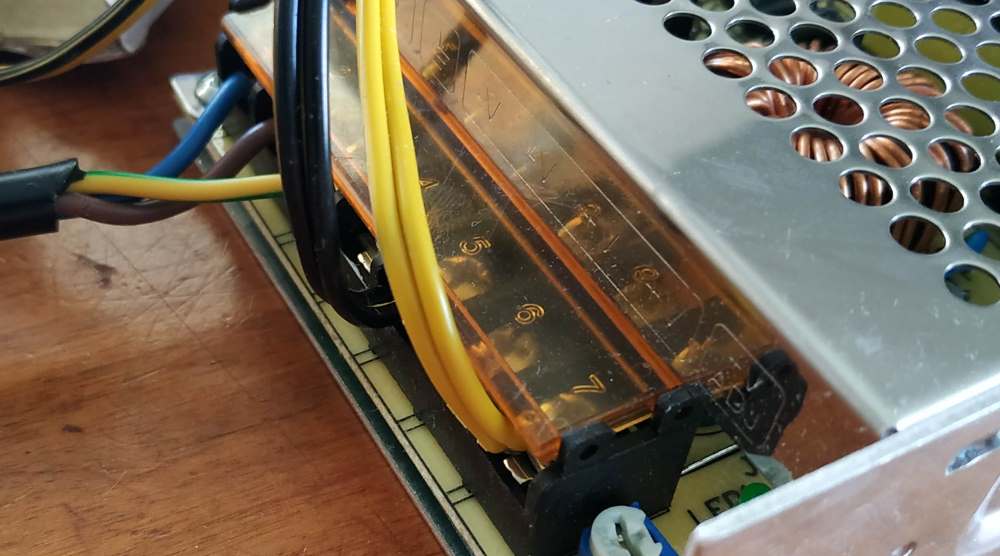 The contact board on the power supply is easy to understand and handy to connect your BitCoin miner.
It is easy to connect and make it run.
Schematic shows where to connect AC input, and DC output. Depending on the model, some slight differences can appear.
Antminer models to buy
Check for some other Antminer models to buy. BitCoin mining is a thing going on, and miners want hardware still. Keep on tracking the right model for your own mining farm.
Final verdict on Anminer U3
To complete this post, I'll write my personal review on this mining hardware.
Antminer U3 is a cool but non-profitable miner. Yes, it is cheap, but that doesn't matter if you buy it to make money. Simply as it is: ANTMINER U3 can't give any USD/EUR … in a reasonable period of time.
However, this hardware can be handy for beginners – to see how all this niche actually works. For around 50-60USD you can buy this equipment and start exploring the whole world of BitCoin mining. Later on, if you see money coming, buy yourself professional ASIC mining equipment.
Video tutorial: How to setup ANTMINER U3 and CGMiner
Watch this video to learn how to set up your Antminer U3 and CGMiner software.
AntMiner U3 quick review
The bitCoin miner is noisy and acts as a heat dispenser. To get the best performance (Hash rate) use cgminer-4.9.2. Maybe the worst part of this hardware is the fact that it has to be reset every day, or even a few times a day. For some reason Antminer U3 keeps locking and the only way to keep it BitCoin mining is to reset this device. Antminer U3 keeps locking no matter what CGminer version you are using.
Antminer U3 is quite a good BitCoin miner, especially for learning purposes. It is a small device with an easy USB cable setup. The software needed for this BitCoin ASIC machine to operate is cgminer-4.9.2.
Use a portable Laptop charger for this Bitcoin miner, in case there is a power outage.