How to share SkyBell HD access with other people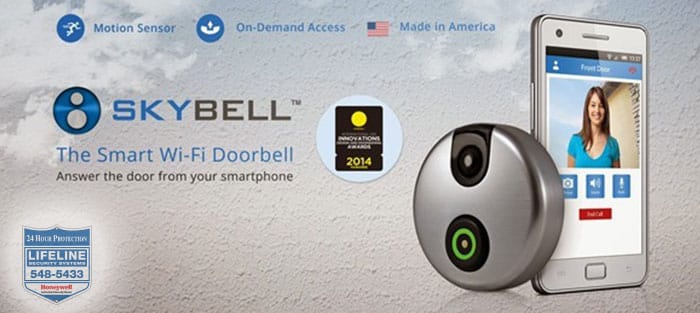 So actually you have bought the SkyBell HD video doorbell, and now you want to make it visible with other in your household. But of course you can share it with other people and friends or for example maybe business partners.
What is most interesting that it is quite easy to do that because you can share access through the SkyBell HD app on your smartphone. And here is how to do that.
If you don't know the SkyBell HD is the same like every other normal doorbell, but additionally it has Wi-Fi and camera. So it can connect to your Wi-Fi network, and because of that you have ability to see a live video of whoever is at the door. Also you can record video, and you can get notifications when someone is at door which is very useful.
So as we said earlier you can give the access to your friends or family members by giving them access through the app. So first you need to do is open SkyBell HD app, and then you need to tap the settings gear button.
Now you need to scroll down and click on "Manage Sharing".
Now you need to tap on "Invite Someone".
After you do that you need to enter email address of every person which will get access off your SkyBell HD doorbell. And of course don't forget to tap "Send".
It will ask you to confirm that, you normally just click "Yes".
When you send all invitation emails, after that all people will be on the "Pending Invitations" in the application.
Also on the same page you can tap any email address, and then you can for example resend the invitation or remove the invitation. But if they have already signed up then you can't do that.
All members which will receive yours invitation will also receive download link for app. And when they are done they will appear under "Current Subscribers".
And last but not less important you can tap any name and give to them "Admin Access". But don't forget if you do that they will have full access to everything. And of course you can in the section remove access from particular user.