How to share SkyBell HD access with other people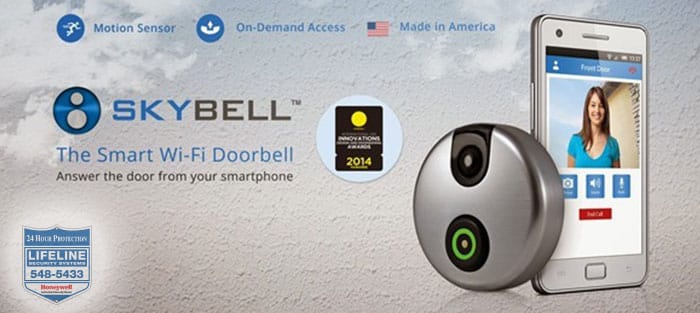 So actually you have bought the SkyBell HD video doorbell, and now you want to make it visible with other in your household. But of course you can share it with other people and friends or for example maybe business partners.
What is most interesting that it is quite easy to do that because you can share access through the SkyBell HD app on your smartphone. And here is how to do that.
If you don't know the SkyBell HD is the same like every other normal doorbell, but additionally it has Wi-Fi and camera. So it can connect to your Wi-Fi network, and because of that you have ability to see a live video of whoever is at the door. Also you can record video, and you can get notifications when someone is at door which is very useful.
So as we said earlier you can give the access to your friends or family members by giving them access through the app. So first you need to do is open SkyBell HD app, and then you need to tap the settings gear button.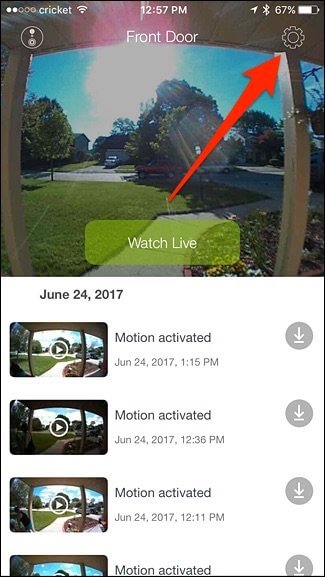 Now you need to scroll down and click on "Manage Sharing".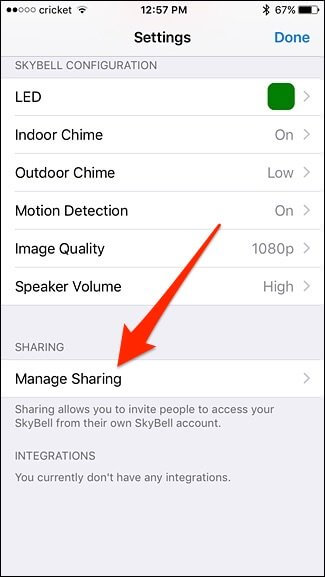 Now you need to tap on "Invite Someone".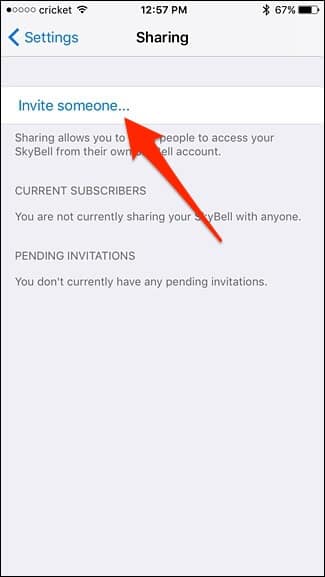 After you do that you need to enter email address of every person which will get access off your SkyBell HD doorbell. And of course don't forget to tap "Send".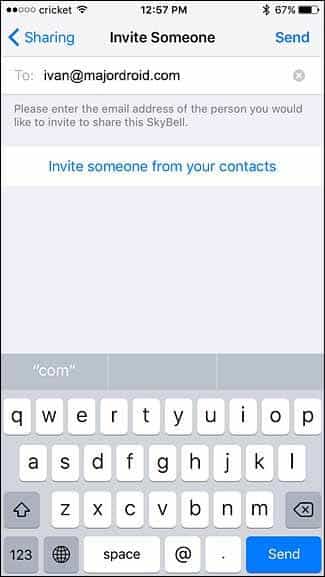 It will ask you to confirm that, you normally just click "Yes".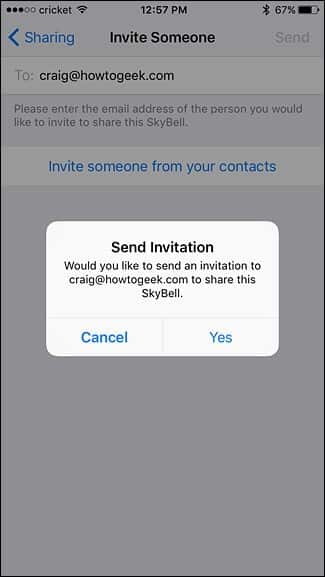 When you send all invitation emails, after that all people will be on the "Pending Invitations" in the application.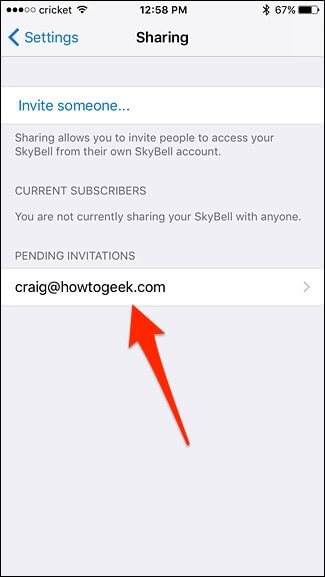 Also on the same page you can tap any email address, and then you can for example resend the invitation or remove the invitation. But if they have already signed up then you can't do that.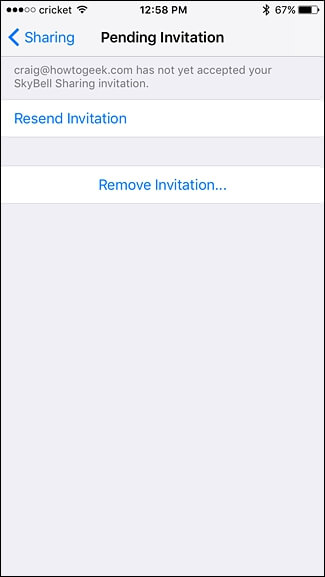 All members which will receive yours invitation will also receive download link for app. And when they are done they will appear under "Current Subscribers".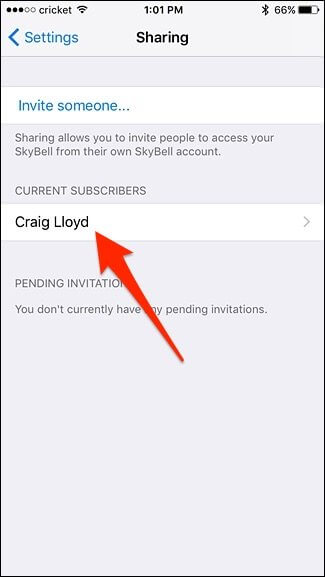 And last but not less important you can tap any name and give to them "Admin Access". But don't forget if you do that they will have full access to everything. And of course you can in the section remove access from particular user.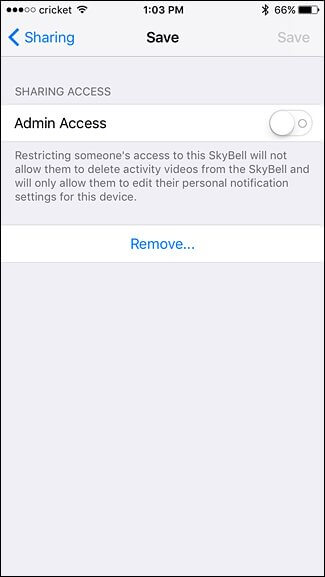 Huawei 5G Supports China Media Group Realize the First HD Video Live Broadcast Abroad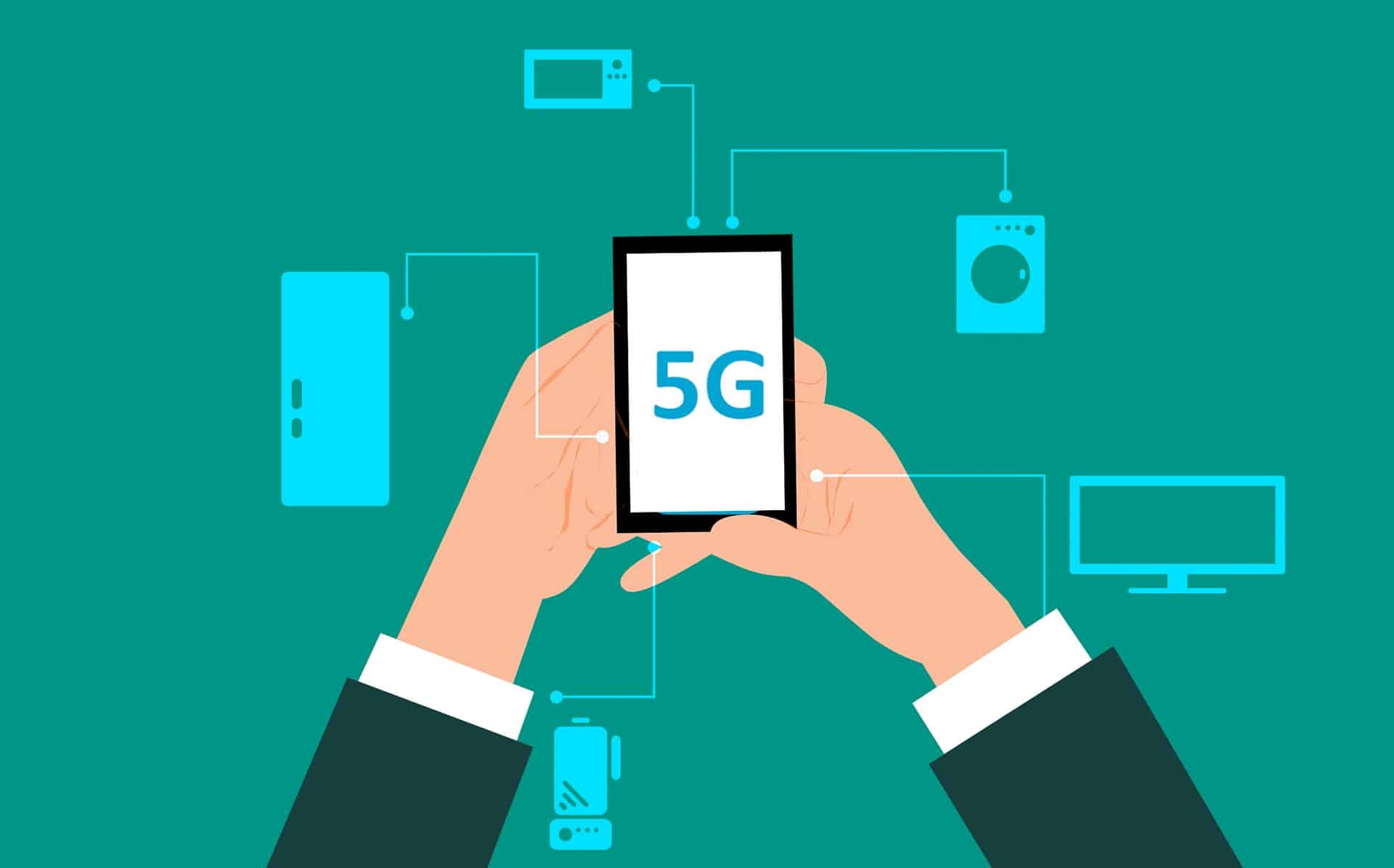 China Media Group's Spring Festival Celebration event in 2020 was the first live broadcast using the 5G commercial network abroad. The China Media Group shooting team uses the 5G commercial network services of the two major carriers in the UAE carried by Huawei's 5G equipment to transmit the live broadcast signals from Dubai to Beijing in real time to celebrate the Spring Festival.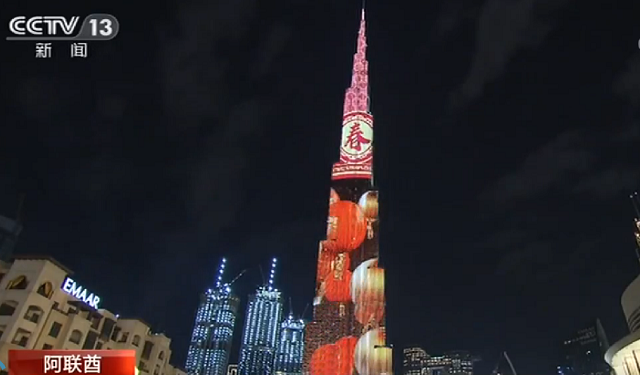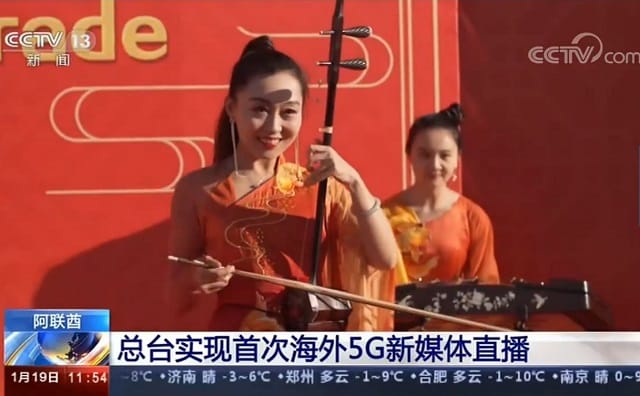 Huawei 5G Base Station,5G CPEs and 5G Mi-Fi were adopted in the commercial network. The 5G network uploads an average of 80 Mbit/s HD video stream, enabling the Dubai residents to live broadcast their New Year greetings in HD mode. Chinese audiences can receive the greetings in real time. As a global pioneer in 5G commercial deployment, the UAE has built a large-scale 5G commercial network in 2019 to provide 5G services for the public. In addition, the continuously cooperation with vertical industries are conducted to build Dubai as a 5G city.
The 5G network features include wide coverage, large bandwidth, and low latency. It can enable collaborative live broadcasting, signal backhaul, and remote command and dispatch across multiple locations. HD video streams can be transmitted to the studio in real time by 5G instead of deploying optical fibers, microwave transmission systems, or satellite broadcast vehicle. The 5G network simplifies the transmission of HD video signals. The mobile phone-sized 5G Mi-Fi that weighs only 180 grams can be used to complete the live broadcast tasks. The 5G live broadcast solution has been used in the media industry for multiple times, making live broadcast more convenient, flexible and cost-effective.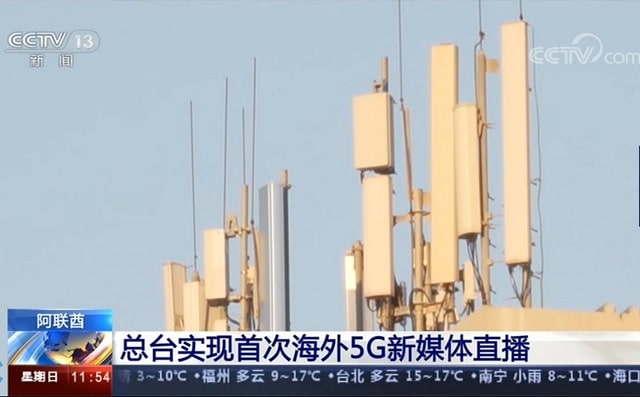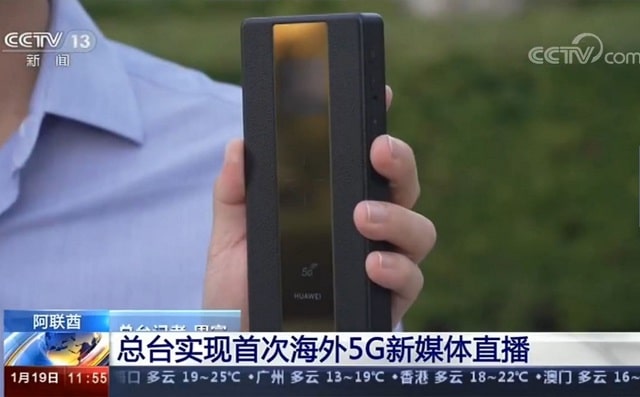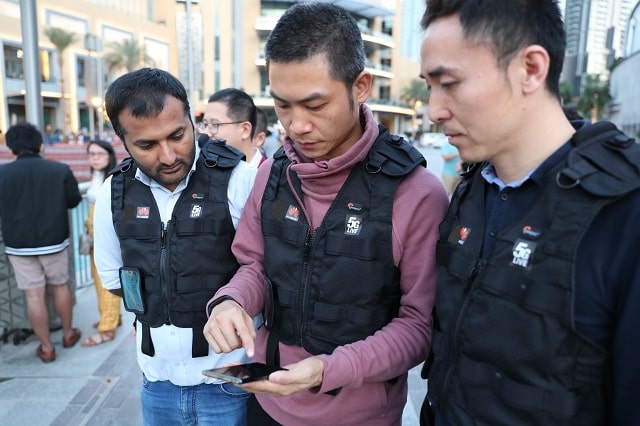 As the media and video industry evolves towards HD, multi-angle, and highly interactive experience, the media industry will have increasing requirements for mobile high-bandwidth transmission networks. The media industry will become an important vertical industry that enjoys 5G. With the large-scale commercial use of 5G commercial networks and related terminals, 5G will gradually enable vertical industries to shift from demonstration projects to large-scale commercialization and promote digital transformation of industries.
ZTE and MTN launch the first 5G SA network in East Africa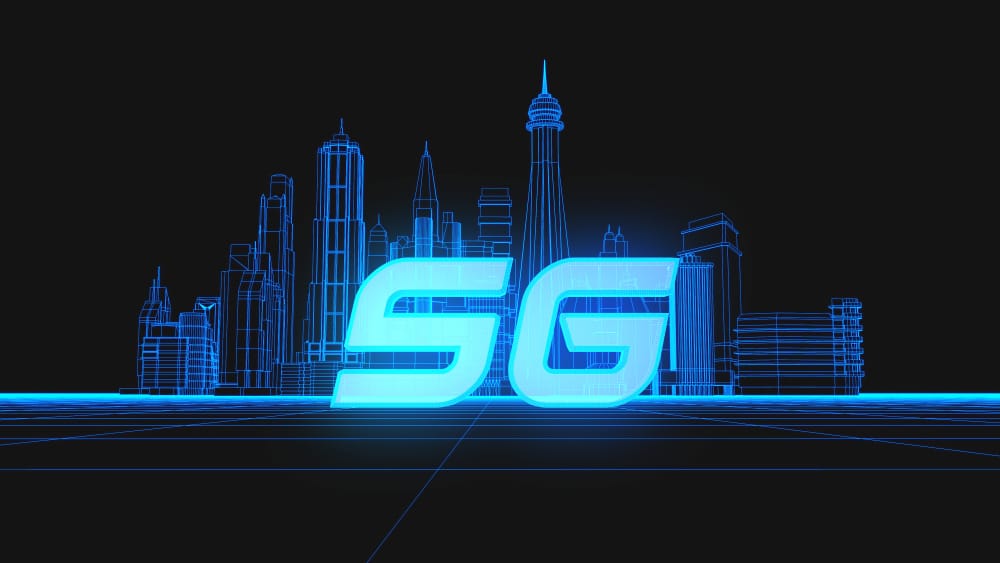 ZTE Corporation, a major international provider of telecommunications, enterprise and consumer technology solutions for the Mobile Internet, today announced that ZTE and MTN Uganda have jointly launched the first 5G SA network in East Africa, demonstrating 5G use cases at an event themed "Experience the Future Together", taking place in the Nyonyi Garden, Kampala, Uganda.
ZTE and MTN Uganda have showcased a high-speed 5G SA network under the 60 MHz spectrum bandwidth with an actual rate of more than 1.494 Gbps, which can support a variety of applications, such as Gigabit without Fiber Connectivity, Cloud XR, ultra-HD live broadcast, automatic driving and remote surgery.
It is the first 5G SA network in East Africa. Its deployment and operation adopts ZTE's end-to-end 5G equipment, including Common Core, to achieve the complete separation of the signaling plane and the data plane without relying on the existing LTE core network EPC. Furthermore, the network can further support typical 5G applications, including uRLLC and mMTC, through smooth upgrade.
Underpinned by the SA 5G network, the demonstration also featured the real-time communication of an on-site fixed-wireless access network, bionic robot, Cloud VR and other vertical industries, fully showcasing the 5G network's capability as the foundation of an intelligent society as well as ZTE and MTN's commitment to exploring 5G development in Africa.
In addition, ZTE also presented its end-to-end commercialized 5G solutions, including the 5G Common Core, Beyond 100G Transmission, 5G Flexhaul, 5G New Radio and Big Video, as well as its 5G terminal devices, such as Axon 10 Pro 5G smartphones, 5G indoor and outdoor routers.
"ZTE is very keen on sharing new technologies with MTN," said Bill Yi, Vice President at ZTE. "We have been constantly enhancing our 5G capabilities and have become a core supplier of end-to-end solutions in the global ICT industry."
As South Africa's largest telecom operator and the largest multinational telecom company in Africa, MTN Group is currently operating in 21 countries in Africa and the Middle East. To date, the number of MTN users has exceeded 230 million. ZTE has been a partner of MTN since 2009, involving the fields of wireless, core network, transmission, energy infrastructure, terminals, and O&M services. ZTE has collaborated with the 11 branches of MTN in different projects.
ZTE is a provider of advanced telecommunications systems, mobile devices and enterprise technology solutions to consumers, operators, companies and public sector customers. As a part of ZTE's strategy, the company is committed to providing customers with integrated end-to-end innovations to deliver excellence and value as the telecommunications and information technology sectors converge. Listed in the stock exchanges of Hong Kong and Shenzhen, ZTE sells its products and services in more than 160 countries.
To date, ZTE has obtained 35 commercial 5G contracts in major markets, such as Europe, Asia Pacific, Middle East and Africa (MEA). ZTE commits 10 percent of its annual revenues to research and development and takes leadership roles in international standard-setting organizations.
World's First 4K Broadcast Encoder with 5G Modules a Milestone for Cogent and Huawei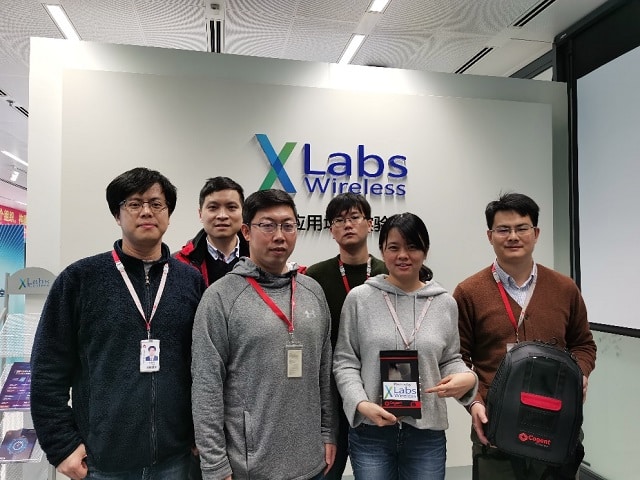 Cogent and Huawei jointly concluded phase one tests of the industry's first 4K broadcast encoders integrated with 5G modules at Huawei's Shanghai Wireless X Labs (X Labs). The successfully piloted end-to-end (E2E) broadcast service marks an important step toward the commercial adoption of 5G media industry applications.
The encoder is the world's first industrial pre-commercial product that supports both 5G non-standalone and standalone (NSA/SA) technologies and this is the first time integration tests have been carried out for media applications in conjunction with Huawei's MH5000 modules. In the future, 5G 4K broadcast backpacks will become more compact and lightweight, featuring only encoders and batteries and with no need for customer-premises equipment (CPE) and mobile phones, while also offering stronger capabilities and improved battery life.
5G 4K broadcast backpacks were first introduced to the media industry in 2019, delivering 4K video broadcasts by tapping into such powerful 5G capabilities as wide coverage, high bandwidth, and low latency. Utilizing these features, 5G networks offer an ideal alternative to optical fiber links, microwave links, and outside broadcasting (OB) van systems required for 4K video transfer to studios in real time, while also enabling reliable real-time multi-camera, cross-region coordination and remote dispatching. As a result, traditional video transmission systems have now been resized to fit small backpacks and video collection and editing tasks can be completed on site, transforming conventional broadcast techniques.
The 4K broadcast encoder has two integrated MH5000 modules developed by Huawei, providing transmission support in dynamic traffic sharing mode for 40 Mbps 4K videos. This product supports both 5G NSA and SA networks in video transfer to cloud-based servers, where videos are then distributed to post processing devices. At the same time, the cloud-based servers support service level agreement (SLA) monitoring, which allows key performance indicators (KPIs) to be dynamically collected for networks and services in order to better determine if the link quality meets video upload requirements.
"5G commercial industry applications are integrated with 5G modules and native SLA monitoring functionality and require tailored optimizations for wide-area wireless service mechanisms," said Zhao Qiyong, Director of Wireless X Labs. "5G 4K backpacks integrated with 5G modules are a typical example of the efforts being made in this area. 5G networks and associated terminals are already seeing large-scale commercial adoption and Huawei will continue to work with industry partners to enable vertical industries with 5G technology and evolve these showcases to real-world commercial applications."