How to trick Google Play Store with Xiaomi Mi Box Mini allowing All Apps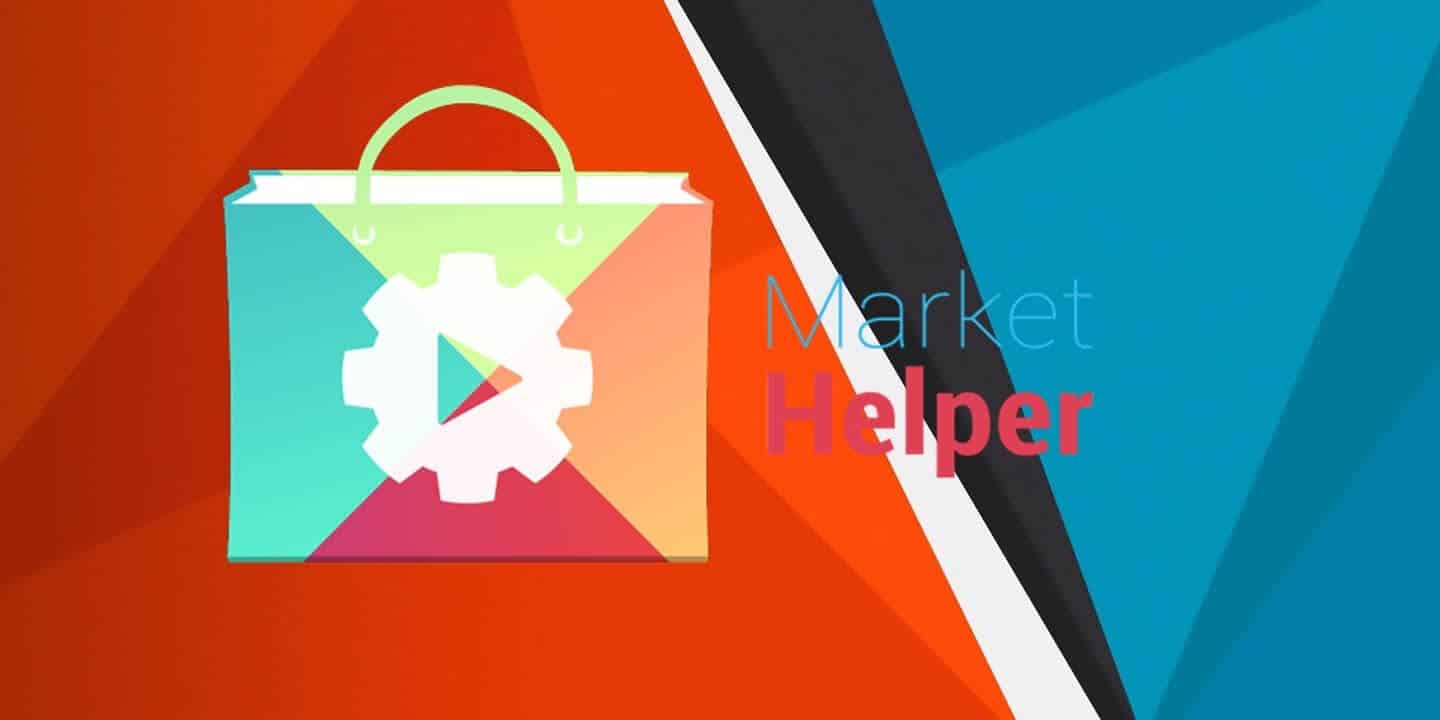 If you have followed my guide to install the Google Play Store on Xiaomi Mi Box Mini. It is possible that you are disappointed now because most apk does not work. Most apps are marked as incompatible. Because of that I will show you how in easy way you can trick the Google Play Store. After you do that most applications will work normally.
Requirements:
Your Mi Box Mini must be Rooted. Follow my guide here to root.
You need to have the Google Play Store instaled on your Mi Box Mini. Follow my guide here.
Launch the Google Play Store apk and login
Instructions for tricking the Google Play Store
Download Market Helper apk from here
Install the Market Helper on your Mi Box Mini.
Launch the Market Helper
Under menu select device and select Tablet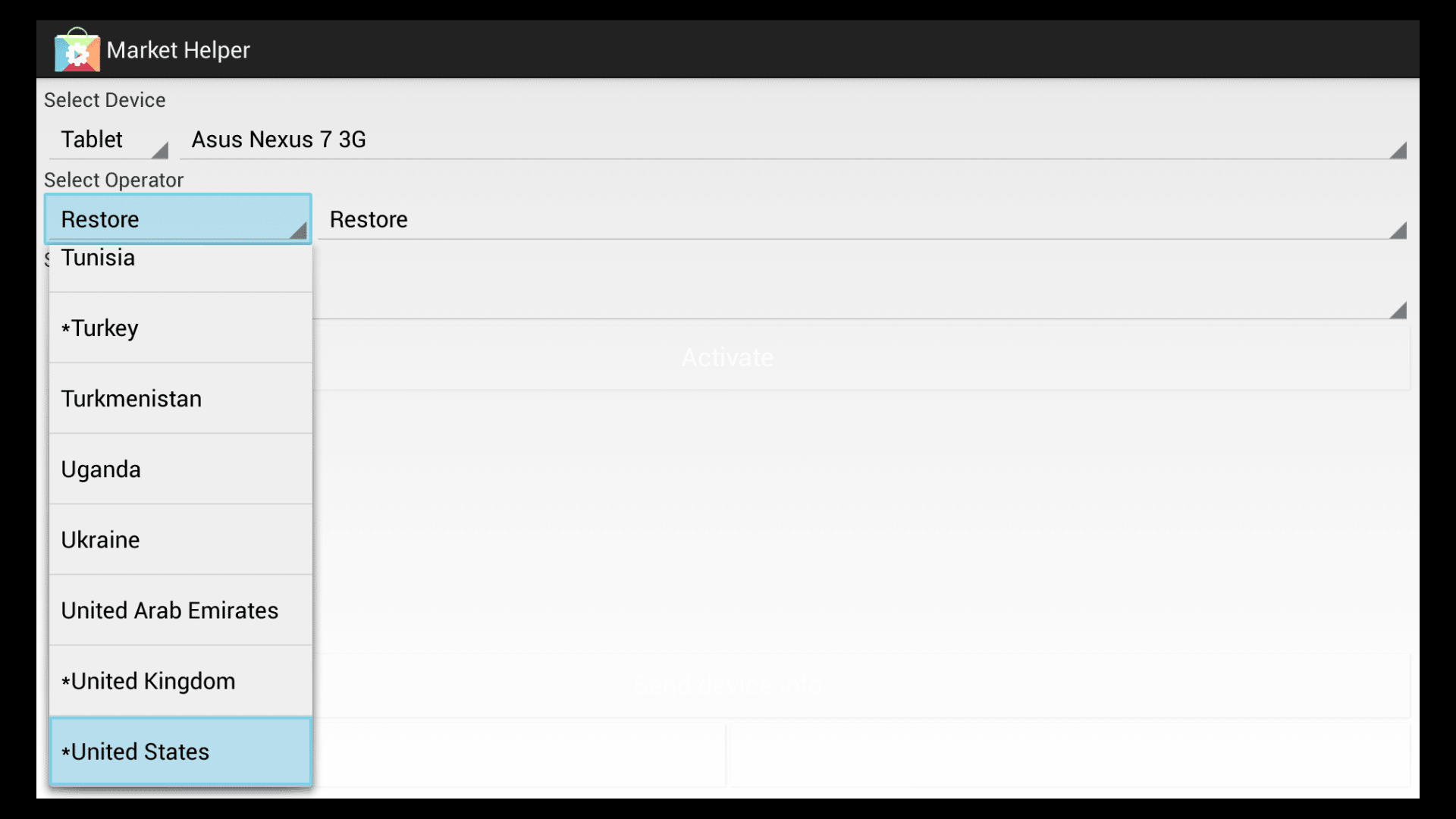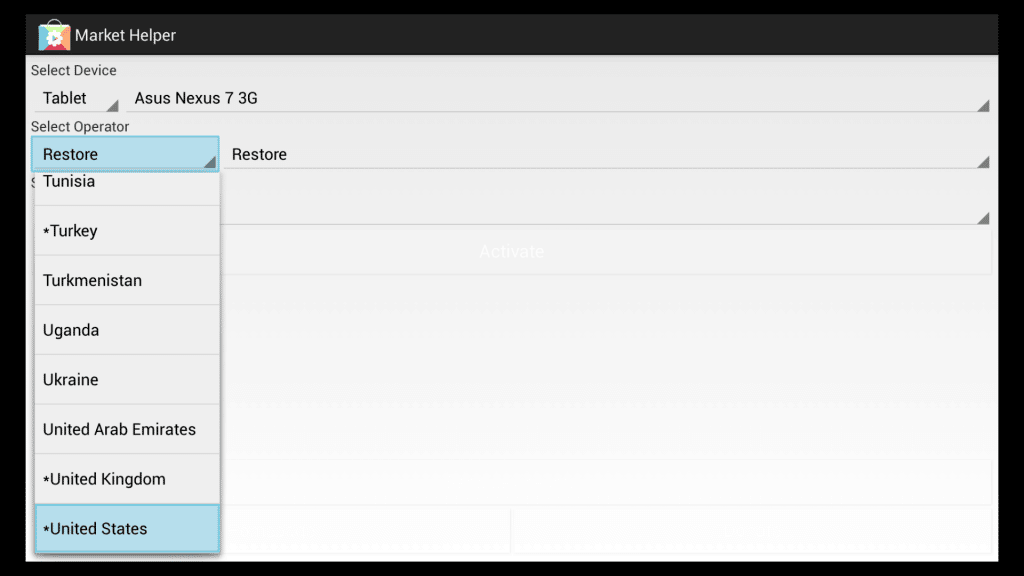 7. Select AT&T from the Select Operator
9. Select Grant if the SuperSU popup
10. Click OK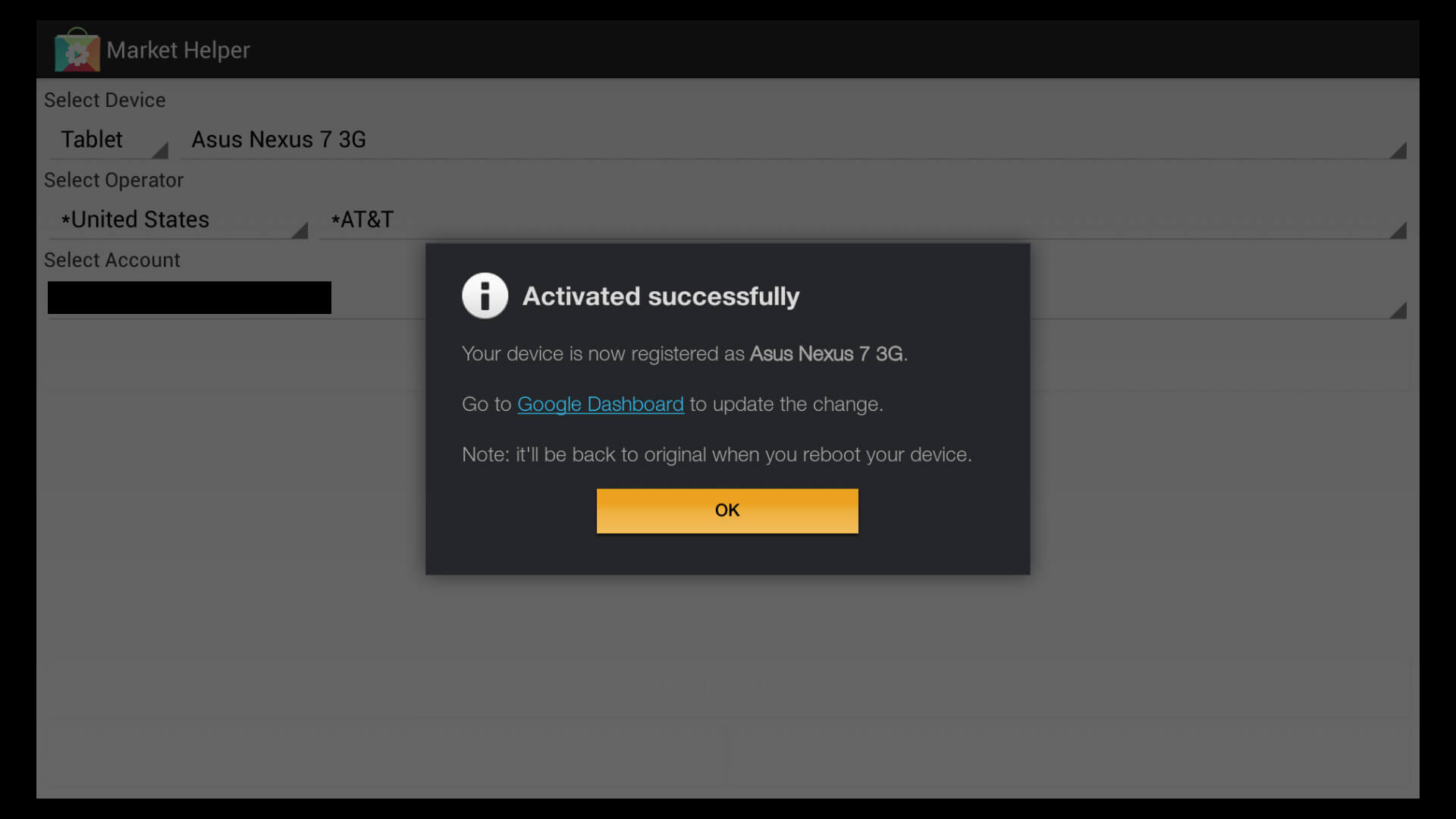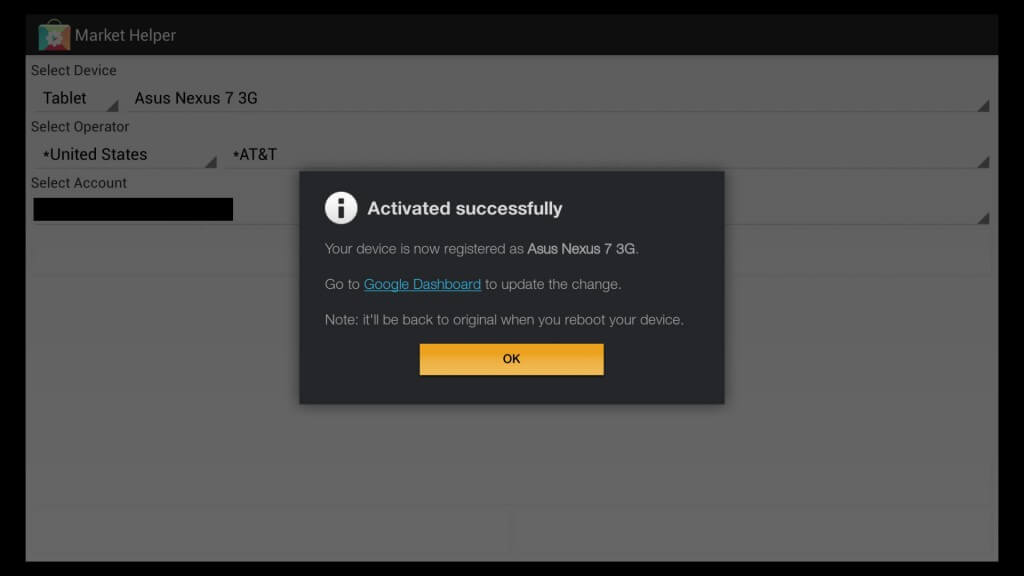 After that the Google Play Store should see your Xiaomi Mi Box Mini as Asus Nexus 7 3G, and you can now install most applications. Also you can try with different device if you want. Also you need to know that the Market Helper settings get reset if the Mi Box Mini reboots or shutdown. So because of that you will need to do that every time you need to go Google Play Store.