H96 PRO Plus Review – cheapest Amlogic S912 Android box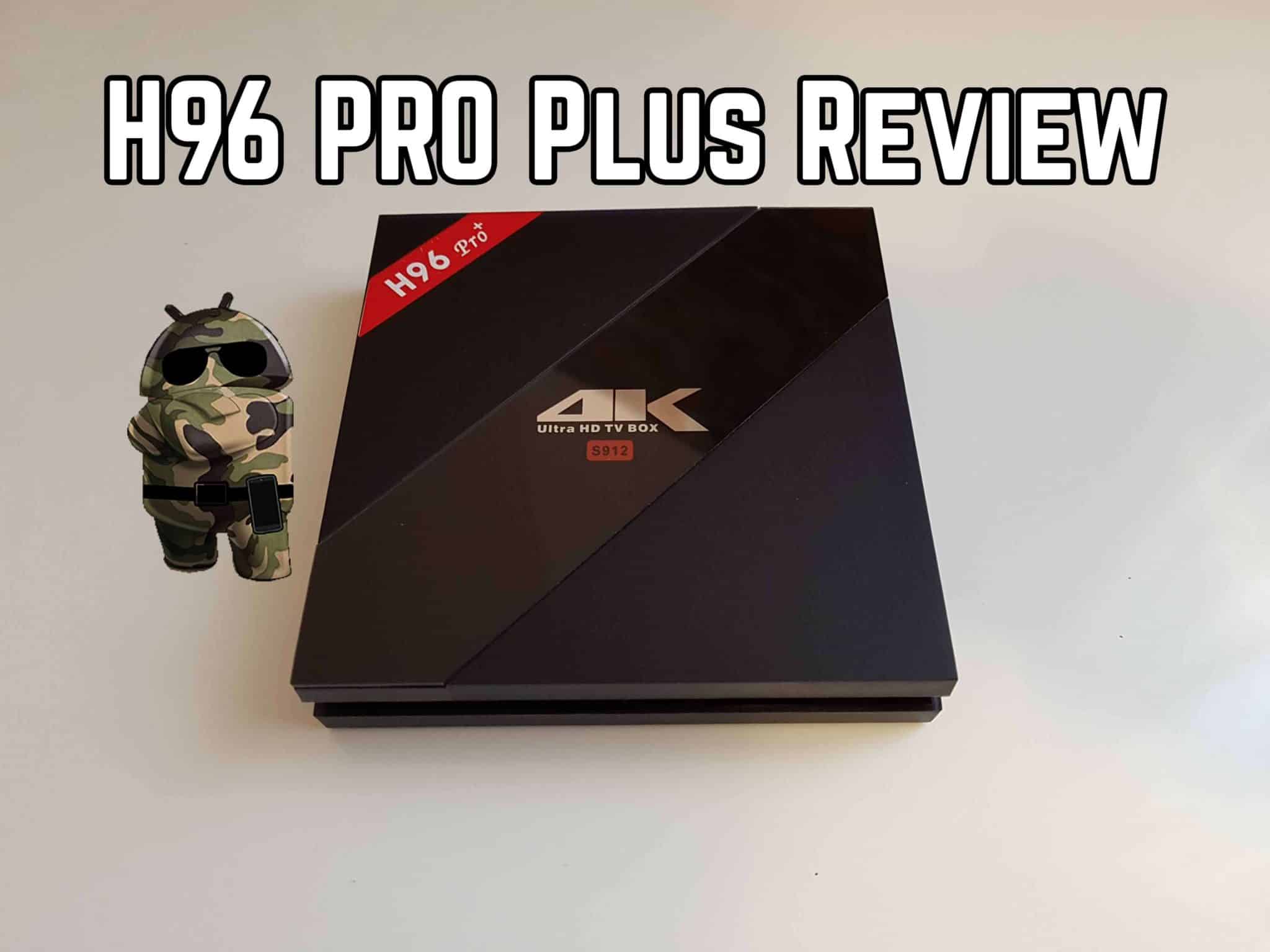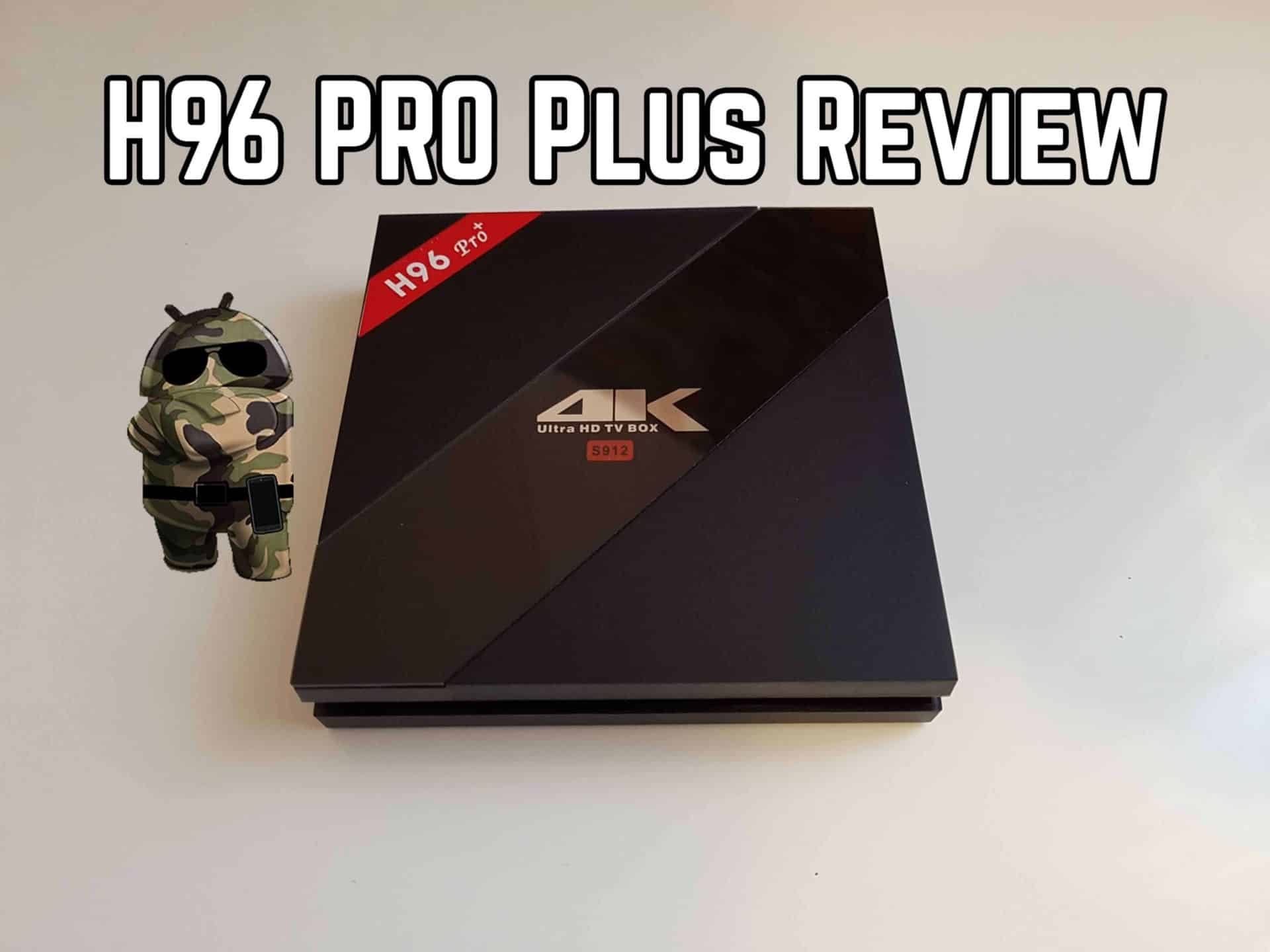 Yes, you heard right because this Android TV box is the cheapest one with Octa-core ARM Cortex-A53 CPU Amlogic S912. Actually, the price of H96 PRO Plus is around $65 and at the end of the review, you can see read more about shopping information.
And for this price, we believe this is the best box available at this moment. In this article review, we will present to you everything you need to know about H96 PRO Plus from benchmark testing to watching movies.
UPDATE: If you are interested read our newest review for the H96 Max Android media player which has 4GB of RAM.
Unboxing of H96 PRO Plus
So from what we can see you will receive standard equipment like remote control, power adapter, short user manual, HDMI cable, and of course Android Tv box. Everything is packed in a fancy box which gives you a premium feel.
Design and build of H96 PRO Plus
Here we don't spend too much time because mostly all Android box devices have a very similar designs, and mostly all are made from plastic. So the same situation is also with H96 PRO Plus because the case is made from plastic, and it has more or less the same design as other devices. It has two USB ports, one HDMI, and one port for a microSD card.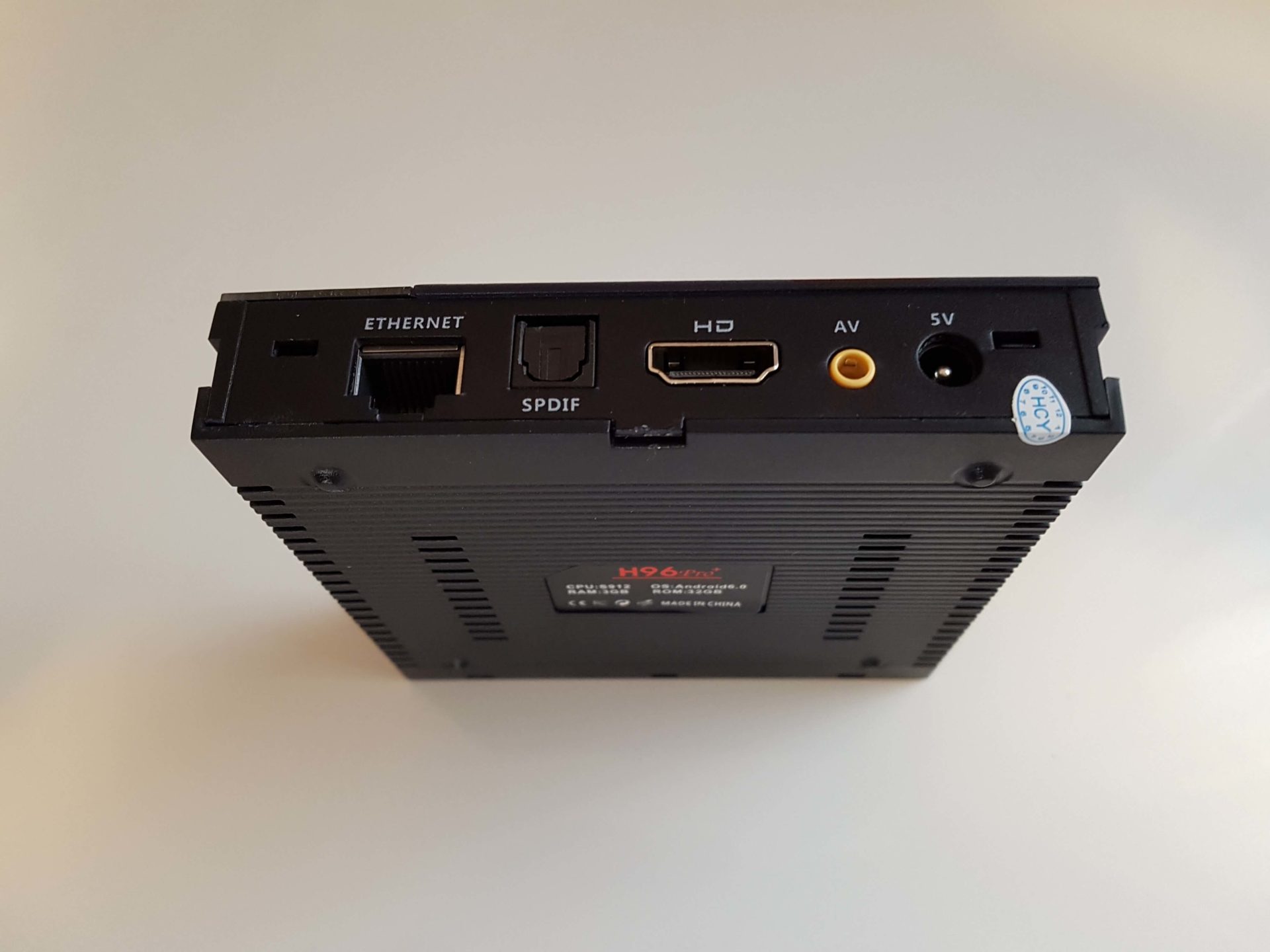 Performance and benchmark testing
From experience, we can tell you that the cheapest devices which cost around $25 are mostly not good quality because they have some shortcomings always. So if you need a good and solid Android box then in reality you need to spend a little more money. So the main question is how much money I need to spend and what is the best choice in this price range group?
We believe that H96 PRO Plus is a great choice because it costs only $69.95 and for that money, you will receive a powerful Android TV box. It is based on Octa-core ARM Cortex-A53 CPU Amlogic S912 including 750MHz+ ARM Mali-820MP3 GPU.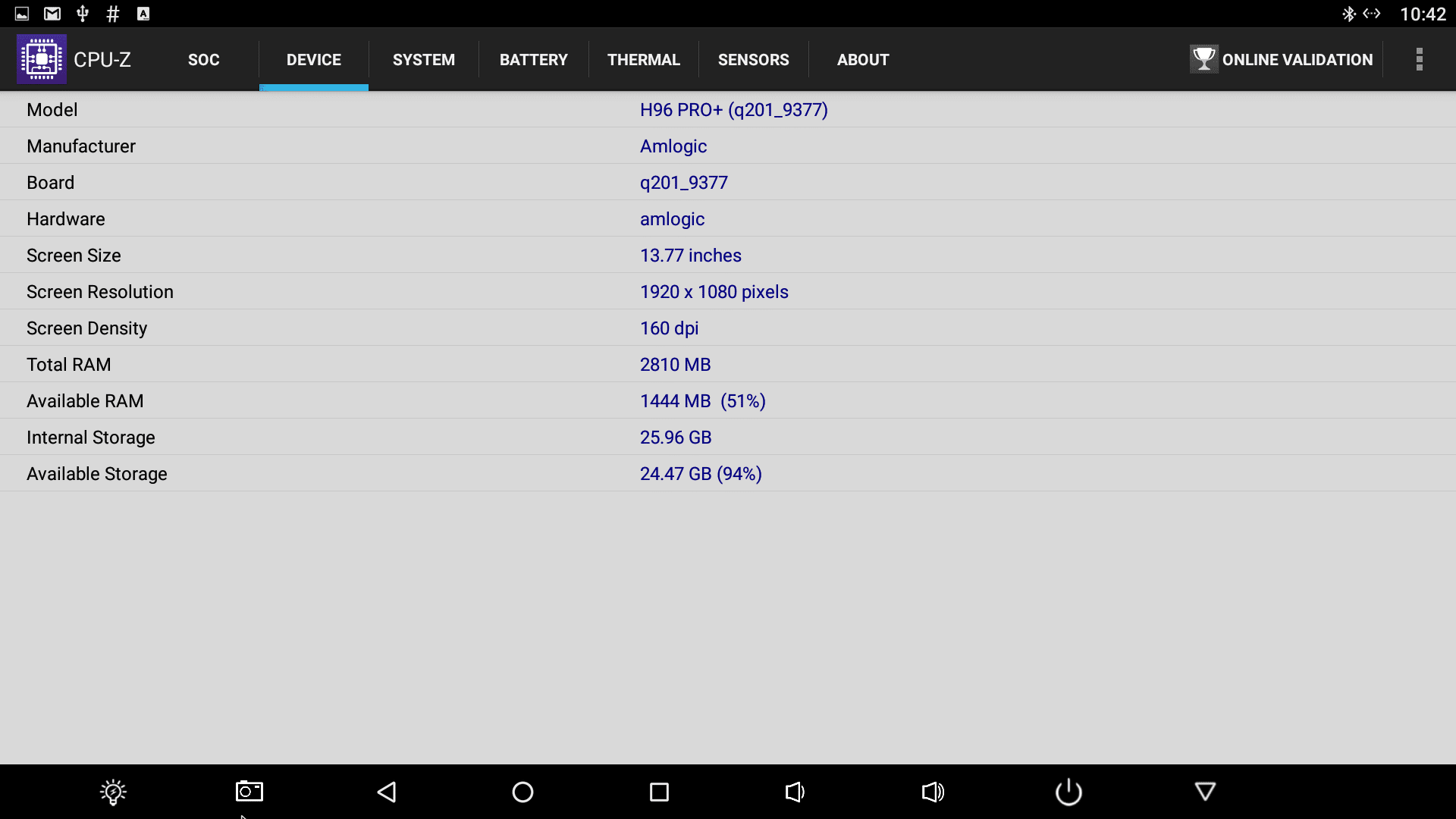 When we talk about memory it has 3 GB of RAM including 16 GB of storage space which of course you can upgrade using the microSD card. As you can see really without exaggeration it has strong hardware for this price.
Of course, we have tried many different things from playing games, watching movies including 4K movies, going to the Internet we must admit that everything works precisely as it should. To be honest we have been pleasantly surprised because at the beginning we didn't know what to expect.
Also as we said earlier we have tested PRO Plus with several different benchmark apps, and below you can see the scores.

Playing Retro games with H96 PRO Plus 🙂
Actually at this moment playing retro games is very cool, and takes us back to our youth. We really miss this time. It was awesome! So if you want you can normally download and install a SNES emulator, and you can play any Super Nintendo game. It is actually super fun.
Video Playback with Kodi 17
Normally Kodi is very important for every media player including this one. H96 PRO Plus comes with the newest Kodi 17 which works like a charm. In other words, it works without any lags. You can normally watch movies or TV shows of your choice. We have tried several different video add-ons, and they work as they should work.

VLC
Besides using KODI, there are other choices for which movies or your favorite TV shows. For example, you can install a VLC player. The other thing you'll need is a USB flash drive, and then you can start watching your movies. We have also tried 4K and 2K movies, and we can tell you that they are also working without lags. We have been very surprised.
4K Dubai 🙂

Youtube
Connectivity
We noticed that cheaper models do not have some connectivity functions like Bluetooth. Therefore we can tell you that Bluetooth is very important for several reasons. Especially for wireless keyboards, mouses, and most important gamepads. Because mostly all gadgets need Bluetooth connection.
But don't worry because PRO Plus has all connectivity functions including Bluetooth v4.1. From other features, it has Wi-Fi 2.4GHZ/5.8GHZ  802.11a/b/g/n /ac, and ethernet 100M/1000M.
Conclusion and price info
The price of H96 PRO Plus is $64.99 at the time of writing this article and you can buy it on many Chinese shops like Gearbest, Geekbuying but also on Amazon or Ebay.
So you can see why we are telling you that H96 PRO Plus is the best choice for under $100. It has all features which you'll need, and at the same time, it has very powerful hardware like Amlogic S912 and 3GB RAM. Believe us you can't find a better device.
If you have any questions please ask, and of course, any comments are welcome