MINIX NEO U9-H Media Hub & MINIX A3 Air Mouse Review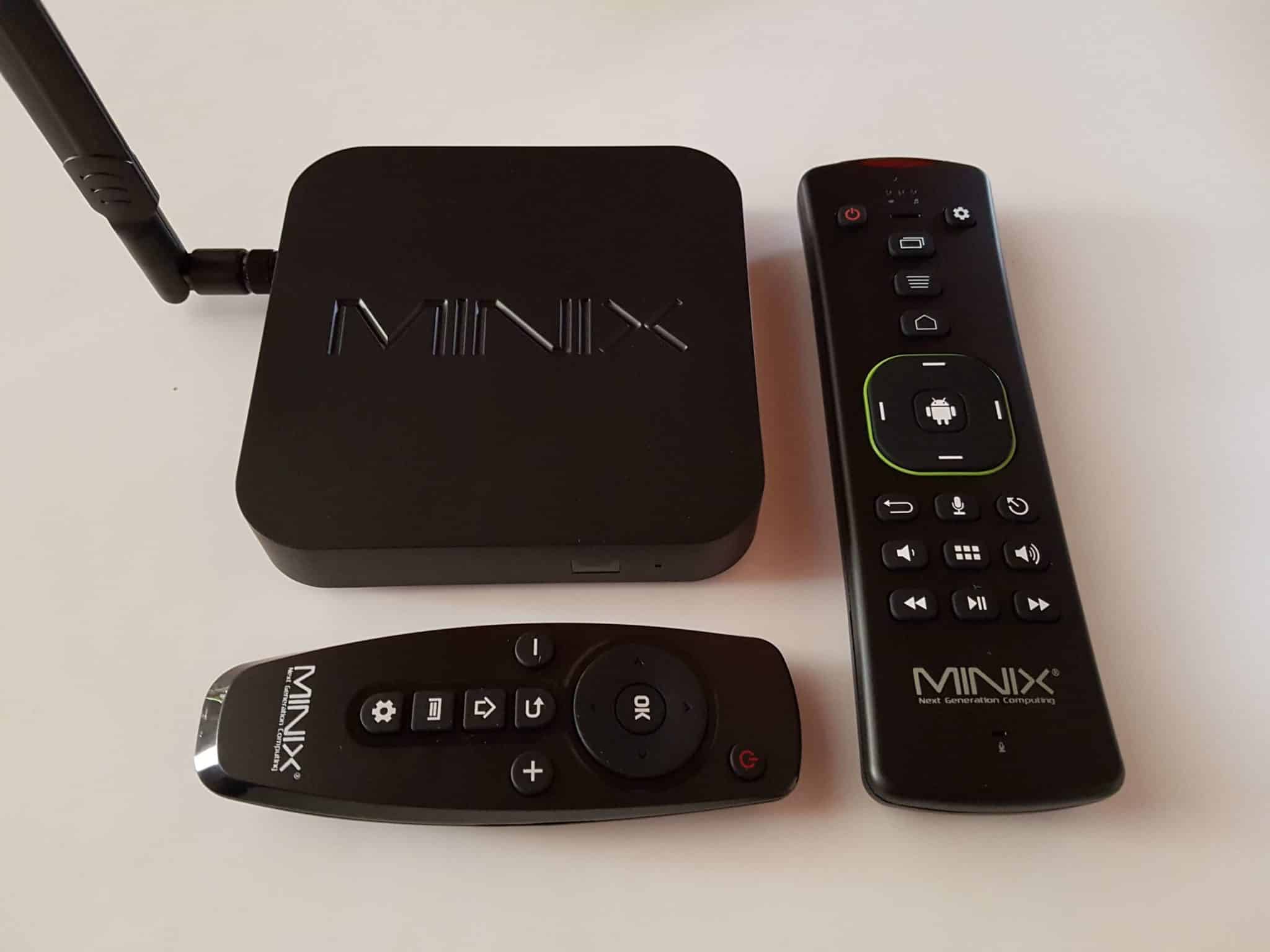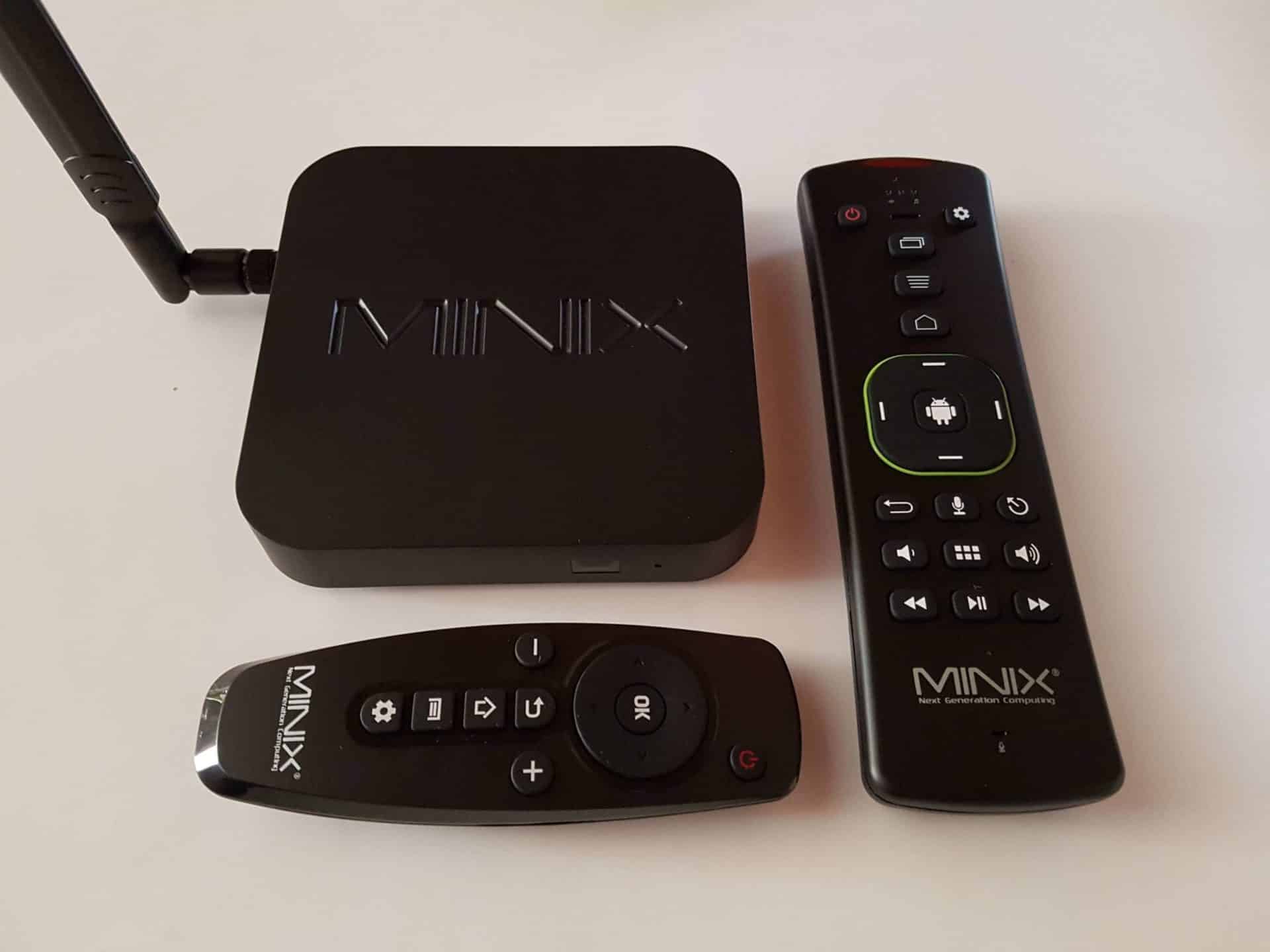 We are so excited because we have finally MINIX NEO U9-H media hub here. Actually after they have finished development of this high-end media player, at this moment this is their newest Android media player which comes with features like Amlogic S912-H octa-core CPU, and because of that it supports Dolby and DTS licenses for all apps. Also besides that we have MINIX A3 air mouse on review which has delighted us.
MINIX NEO U9-H
Unboxing
So for the beginning we will say a few words about what you can expect in packaging. So besides MINIX NEO U9-H device you will also receive standard remote control, power adapter, HDMI cable, USB cable, and of course short user manual.
Design and build
In reality design is not too much important for media hubs like is important for smartphones. But still we will say that comparing with other cheaper products, NEO U9-H feels and looks more premium. Also it is made from high quality plastic, and on both sides it has all available ports like 3x USB ports, HDMI port, lan port, and 5V DC power port. Also it has removable Wi-Fi antenna.
So if you need stronger Wi-Fi signal then you can easily connect other Wi-Fi antenna, but this standard Wi-Fi antenna which comes in the box has great range for stable connection.
Performance and benchmark testing
In the beginning we have told you that this Android media hub comes with the newest chipset Amlogic S912-H octa-core ARM Cortex A53 processor including ARM Mali-820MP3 GPU. Also when we talk about memory it has 2GB of RAM including 16 GB storage space which you can additionally upgrade using the memory card. We have also tested the device with several different benchmark apps, and below you can see benchmark score results. But what is most important is that how the box really works in reality, and from what we can see MINIX NEO U9-H works without any problems in any situation including gaming.
Games
You can play retro games 🙂
Video Playback with Kodi 17.1-RC1 info
Of course KODI is very important part of any Android media hub, so the same situation is here. Sometimes  KODI is not working very good , or it has a lot of problems . But in the situation we actually have tried many different video add-ons, and all have worked without any lags or any other problems. Also we watched several different movies from USB flash drive which also worked smoothly. If you don't know NEO U9-H normally supports H.265, which will be more and more common in movie circulation.
At the beginning we have also told you that the Amlogic S912-H supports Dolby and DTS which is really a big step. Because of that we have tested DTS-HD which works actually very good. So for example this video formats works good: AC3 / Dolby Digital 5.1, E-AC-3 / Dolby Digital+ 5.1, Dolby Digital+ 7.1, TrueHD 5.1, TrueHD 7.1, Dolby Atmos 7.1, DTS HD Master, DTS HD High Resolution, and DTS:X.
Don't worry we didn't forget to test 4K videos, and from what we can see it is working pretty okay in KODI. All in all you will be satisfied with support of available formats.
Youtube
Arnold Schwarzenegger 🙂
DRM Info results
Connectivity
Talking about connectivity MINIX NEO U9-H has Wi-Fi, Bluetooth and lan port available. Actually it supports gigabit ethernet, Bluetooth 4.1, and WiFi 802.11 b/g/n/ac 2×2 MIMO. But at the same time it has also removable Wi-Fi antenna which is definitely great feature because it allows you to put stronger antenna if you need one. During testing we came to the conclusion that this media hub offers good quality Wi-Fi signal including Bluetooth. It is also much better than on competition.
MINIX NEO A3 Air Mouse
As we said earlier you normally receive standard remote control in package, but you also have to buy package where you also receive MINIX NEO A3 air mouse. Because this type of remote control has more features than the standard one. For example it supports 6-axis gyroscope and accelerometer. But on the other side it has QWERTY keyboard, so in other words you can easily use the box. And what is most interesting it has built-in microphone for voice input. Overall it is recommended to use.

Conclusion and price info
At this moment the price is around $165 which makes him very good choice, and if you decide you can now buy it at Gearbest.
We must admit that we are pleasantly surprised with quality of MINIX NEO U9-H. Because from build quality to software compatibility everything works perfectly normal. Also under the hood it has Amlogic S912-H octa-core CPU which gives you opportunity to watch media with Dolby or DTS licenses. Besides that it has powerful hardware which will be enough strong for every purpose.