Rikomagic RKM MK22 Amlogic S912 box Review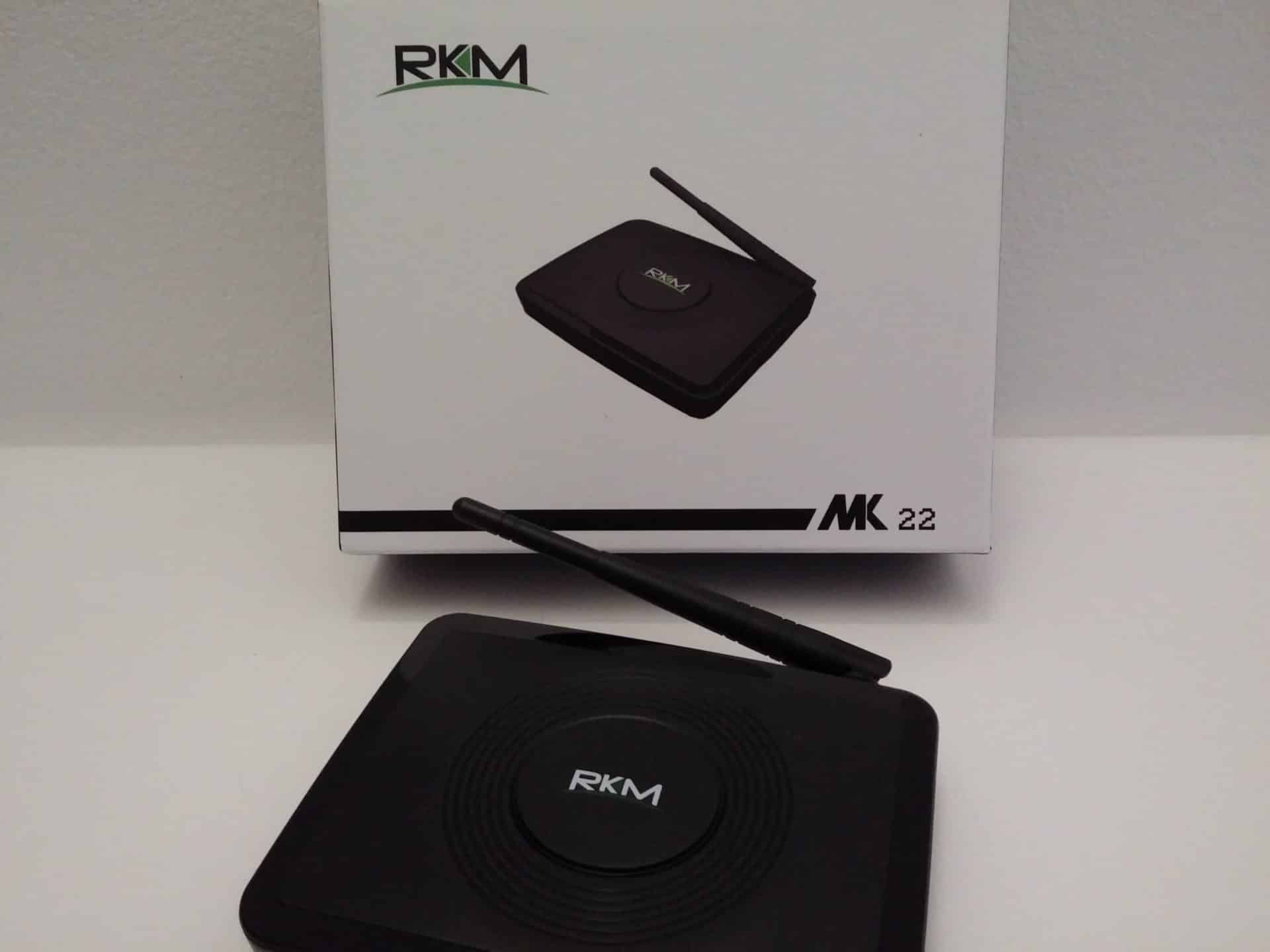 So today we will introduce to you newest flagship Android TV box called Rikomagic MK22. We are so excited because we have in past reviewed several other models from this Chinese company, and all their products were high quality. So we expect the same from MK22.
Unboxing
Expect tv box you will also receive HDMI cable, AC adapter, remote controler, and short user manual. So you can see you will receive standard equipment or accessories.
Design and build
In reality design is not too much important for many players, as it is essential for mobile phones. So we will not waste your time on this. The case is made from plastic, it comes in black color, and on two sides it has all required ports like HDMI, USB, microsd port. Also it has external antenna for Wi-Fi, so in this way you can have better and stronger wireless signal.
Performance and benchmark testing
It is very important that hardware is enough strong for watching movies, playing games or something else. Because we don't want to have lags during watching movies, because it is stupid and it can be annoying. So Rikomagic RKM MK22 has powerful hardware, it has 64-bit Amlogic S912 Octa core ARM Cortex-A53 CPU with maximum speed 2 GHz including RM Mali-T820MP3 GPU. But it has also 2 GB of RAM and 16 GB for storage space which you can additionally upgrade up to 32 GB. So you can see it has enough strong hardware which has been proved before, in other words you will able to do anything you want talking about multimedia, games, and other.
Software
RKM MK22 comes with operating system Android 6.0, but after we received it Rikomagic already placed a newer version Android 6.1 on their official website. So we downloaded the newer version and flashed. We will provide instructions how to do that in next new article, so stay tuned. Besides that operating system works fast with out any problems. For example KODI works out of box including other multimedia apps.
KODI
Connectivity
For connectivity it offers two or to be precise three features which are Wi-Fi, ethernet and Bluetooth v4. Mostly for Bluetooth you can connect your keyboard or mouse because it is much easier to use Android box. While Wi-Fi or ethernet are used for connection to the Internet or network. For cable connection it supports 10/100M/1000M LAN while for Wi-Fi or it offers Dual band wifi, 802.11 a/b/g/n. So you can easily connect to your router or other device for connection. The connection is stable and it has very good range for connectivity. So we are very satisfied.
Conclusion and price info
We must say that we are again very satisfied and pleased with Rikomagic RKM MK22, because again they done a great job. It offers compact design, powerful hardware with many different features. But the most important they provide great after sale support.
At this moment the price is very low around $100, which makes this Android media player cheap. So if you are considering to buy it, you can do that at Amazon here.