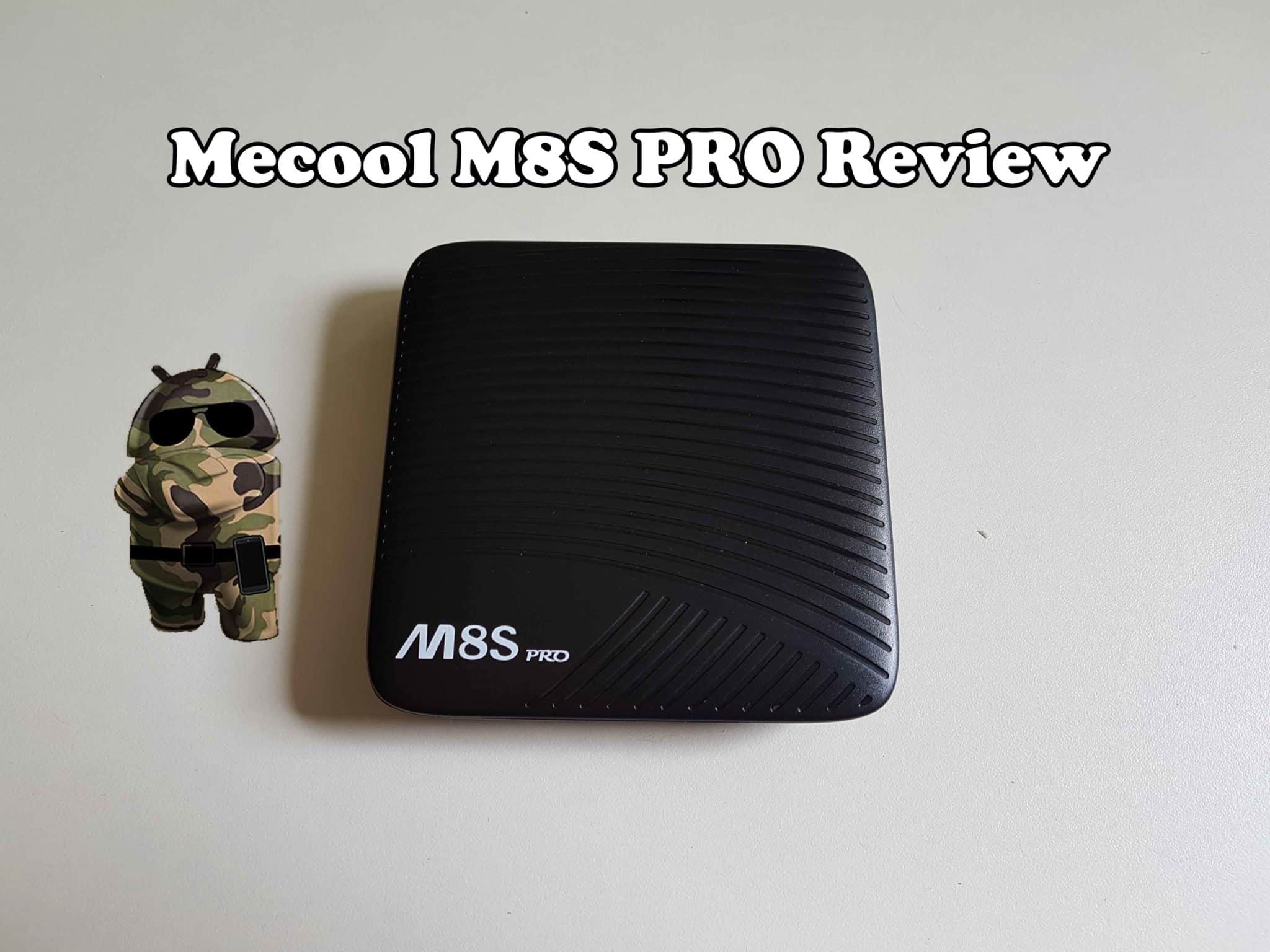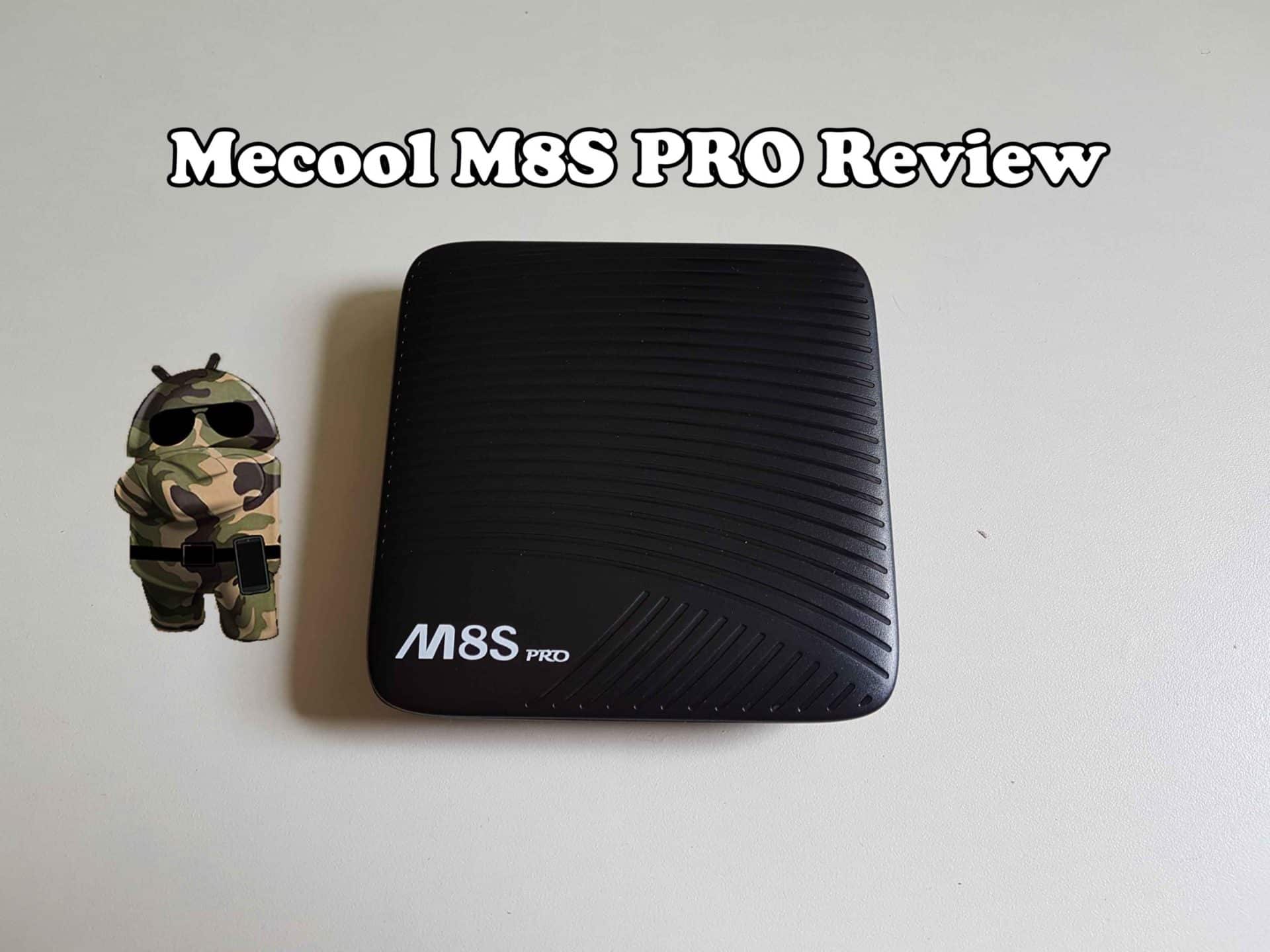 If you maybe remember few months ago we have tested H96 PRO Plus which was actually the cheapest 3GB RAM – Amlogic S912 Android TV box. But now we have another really interesting and more affordable tv box called Mecool M8S PRO.
Actually it costs only $58 for 3GB RAM version at Banggood shop where we bought it.
If you take a closer look you will see that it has also same built-in hardware like H96 PRO Plus, but at the same time it is much cheaper almost $20.
Unboxing
So Mecool M8S PRO comes in white box. Except device you will also receive remote control, power adapter, HDMI cable, and of course short user manual. So you can see this are pretty standard accessories which is the same in almost all other Android tv players.
Design and build
We must admit that almost all Android media players lately have the same remote control. But in this situation M8S PRO has a different design remote controller. From other information when we speak about build quality and design of the device itself.
We can tell you that the case is made from plastic, and edges are rounded. Ports are located on both sides, so you can normally use the device. While the logo is located on the top of device.
Performance and benchmark testing
As we said earlier Mecool M8S PRO is based on 64 bit octa core CPU Amlogic S912 including Mali-T820MP3 GPU. When we speak about the memory it has 3 GB of RAM and 16GB ROM. Where user has approximately 10 GB free space. But of course you can normally upgrade storage space with microSD card up to 32 GB.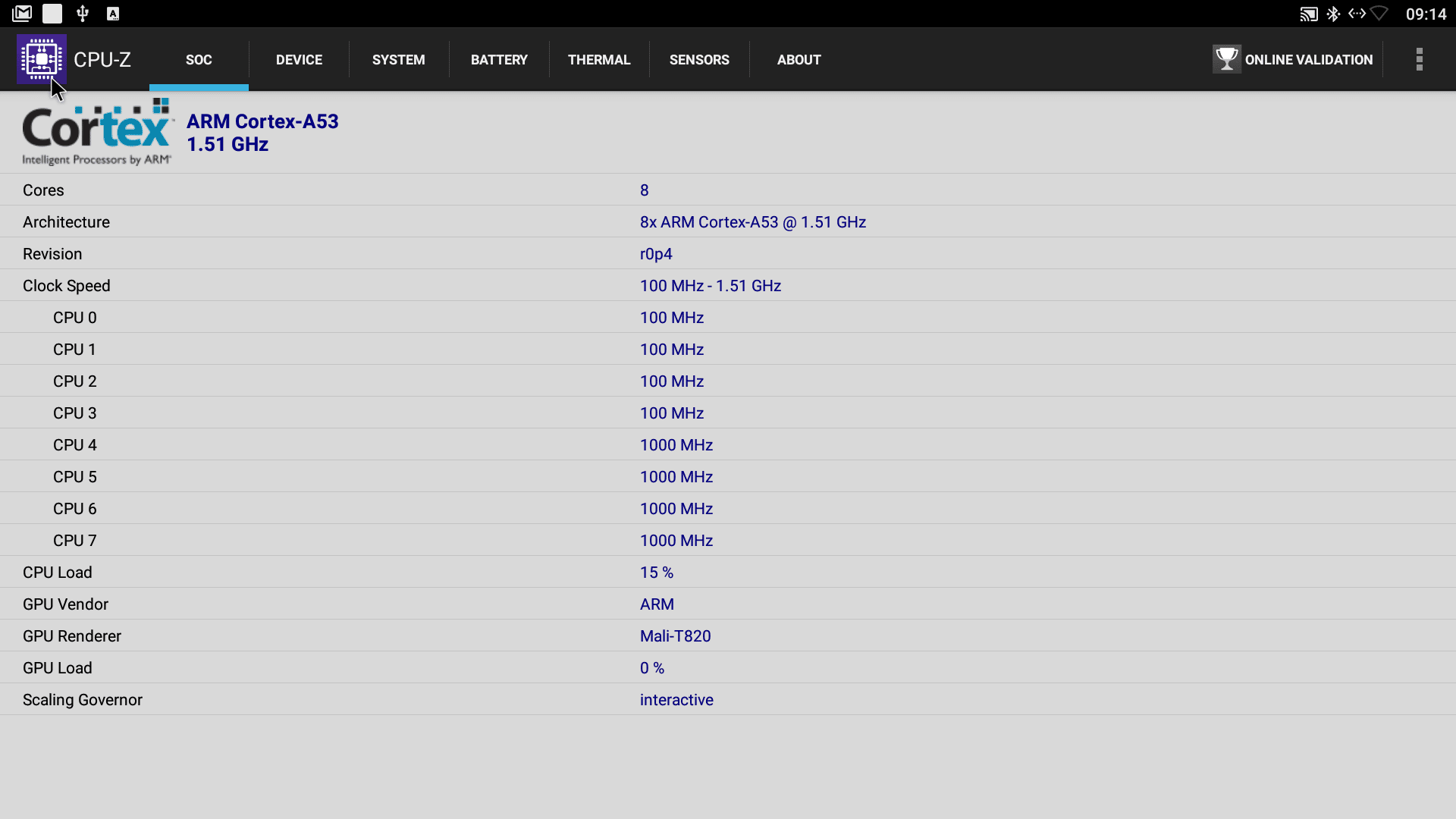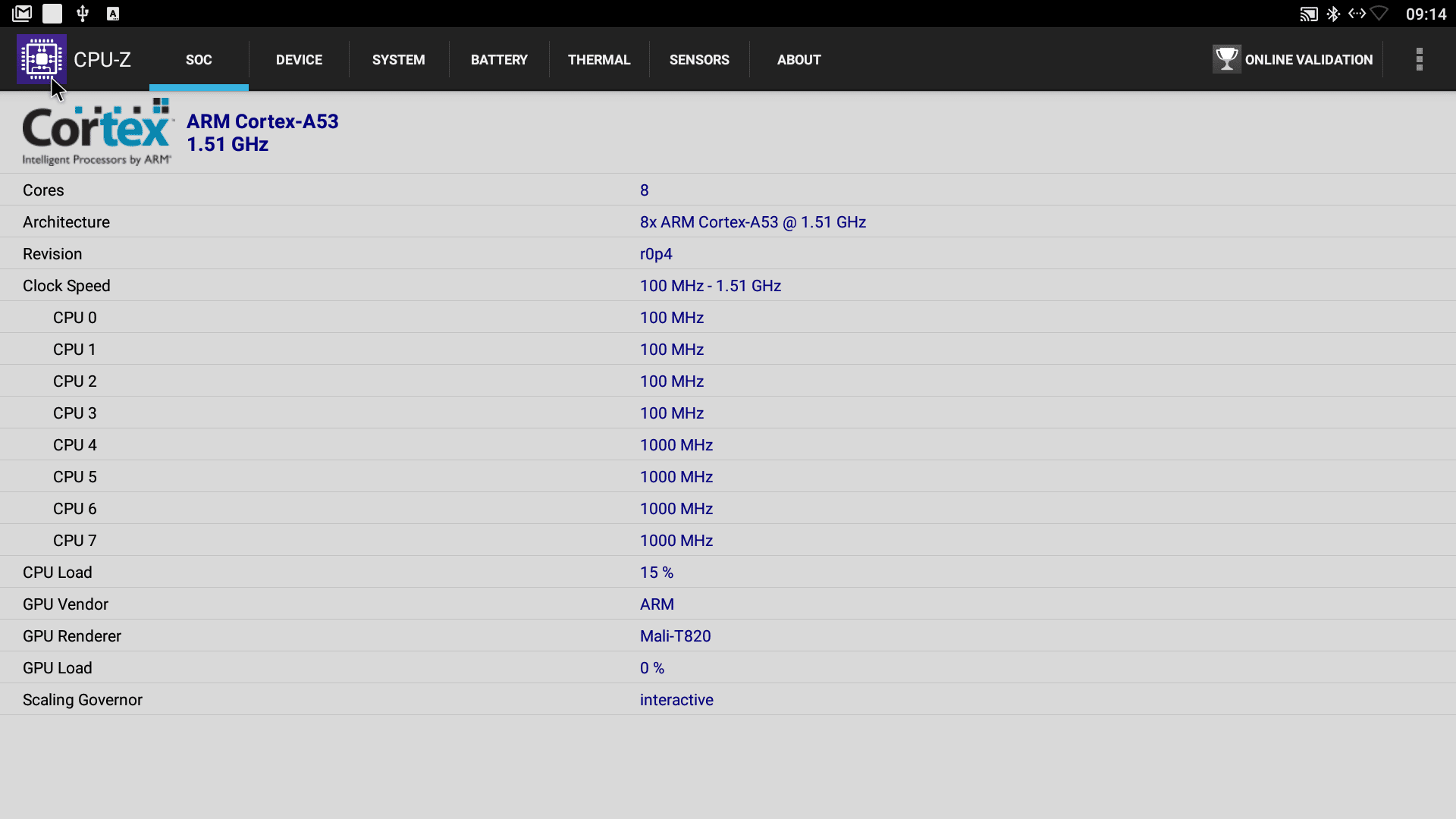 Also don't forget that you can use USB flash drive as storage, so you can see you have several different possibilities for storage space. Beside that this hardware combination is great and approved by many. Because it gives you many different possibilities from gaming to watching high-definition movies. But of course it is also very important to have a stable ROM.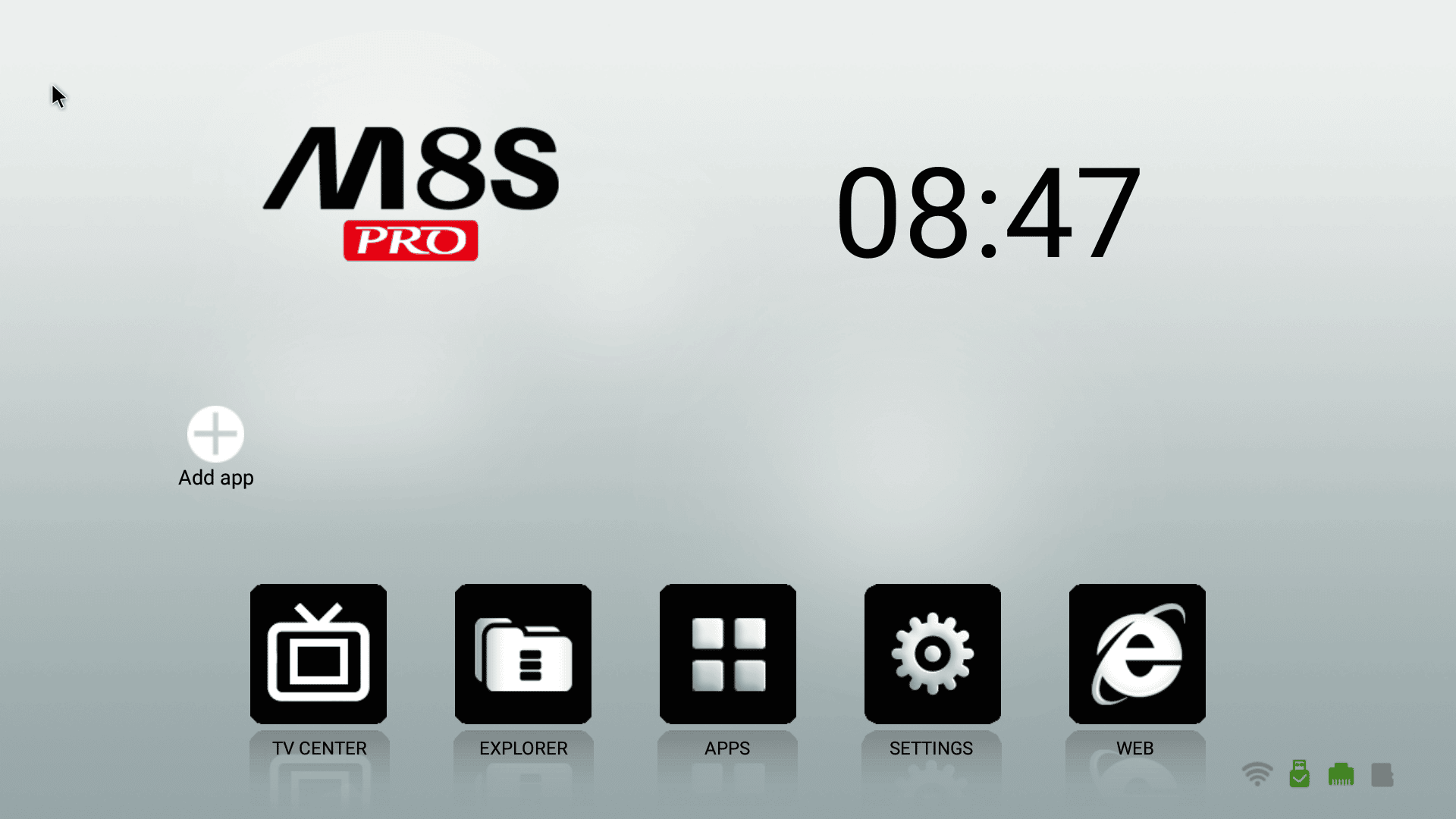 But you don't need to worry because this Android TV box comes with stable ROM. Everything works great without exaggeration. Everything we tried from playing games, watching TV shows in KODI, or playing a movie from USB flash drive in VLC works as it should work.
It is also great that ROM is based on the latest operating system Android 7.1.
Besides that we have tested Mecool M8S PRO with benchmark app AnTuTu Benchmark and Geekbench 4, and below you can see the scores which are okay for this price range.
Playing games
We love to play games so for sure we've have been impatient to start playing games. We wanted to play some old games, and we have decided to play Super Mario All Stars. But of course we have tried other games also which are more demanding, but still all games are perfectly normal without lags.
Video Playback with Kodi 17.3
As title says M8S PRO comes with latest KODI v17.3 which works great without any problems. You can normally use this application for watching content from USB flash drive. But you can also download add-ons and enjoy as we did. Below you can see short video to see how it works.
Youtube
Youtube is very popular because you can watch anything from funny videos to action movies. So we have watched Jim Carrey funny moments. As you can see it works just fine, it only depends on Internet connection.
Connectivity
Mecool M8S PRO has all required connectivity functions like Bluetooth 4.1+HS, 2.4G/5G  WiFi with support IEEE 802.11 a/b/g/n/ac, and lan port 10/100MRGMII. But it has also one slot microSD card, and it has two USB ports.
Actually it is commendable to have a Bluetooth connection at this price range because in this way you can easily connect any gaming handset like gamepad. But you can also connect keyboard and mouse for easier use. Because with remote control is not so easy in some situations. Wi-Fi offers a strong signal and stable connection.
Conclusion and price info
So overall we are very satisfied with this cheap Android media player. Because it has powerful hardware for this price range, and at the same time it works out of box. You don't need to flash another ROM. Just plug in and play.
At this moment the price is $58, and you can buy it at Banggood shop.
This is actually the cheapest 3GB RAM Android Tv box with Amlogic S912 CPU.