MX10 very powerful Android TV Box with 4GB RAM now only $60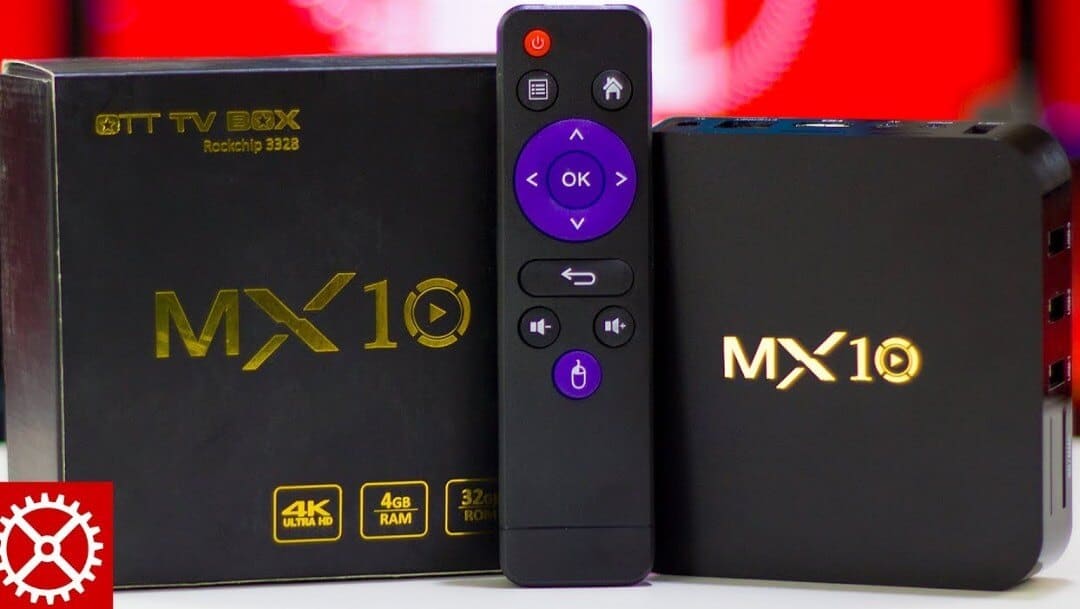 If you regularly visit our website then you probably already know everything about Android TV Box devices. But if you don't know nothing about it, then we can tell you that these devices are very intelligent boxes that will turn your ordinary TVs and monitors into powerful and fun multimedia centers.
With these devices you can do anything you want, for example you can watch movies, listen to music, play video games. But you can also use it for IPTV or something else, The MX 10 is selling at very low price of around $60, and in these price group we believe it is actually best choice.
The MX10 is really a very powerful Android TV Box device that everyone would want. But also don't forget that the price is very affordable. The device runs on the Android 7.1.2 Nougat operating system that is much more stable. And it will provide you with better user experience than older versions. Of course, it is especially suited to work on large screens.
This device is based on powerful Rockchip 4-core RK3328 processor with a 5-core Mali-450 MP5 GPU at 750 MHz. But this not all because as we said earlier you will not find any other device with 4 GB of RAM and 32 GB of internal memory at these price range.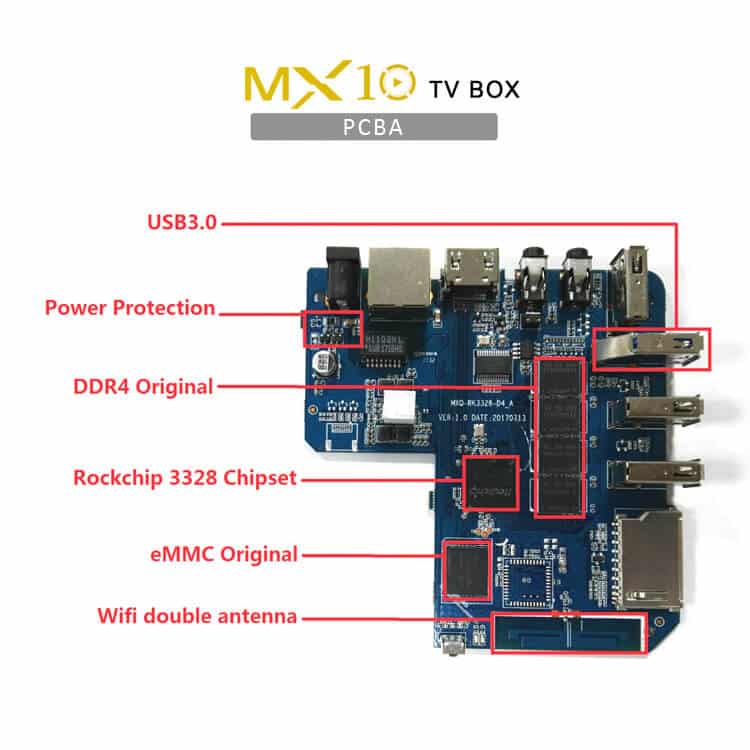 This Android device supports virtually all new standards  that are built into TV Box devices. It will easily display 4K video with H264, H.265 and V9 decoding. It also supports popular HDR10 and HD2.0a. The dual Wi-Fi antenna provides better wireless connectivity. It also supports LAN, and last but not less important it has four USB ports.
Buy Doogee BL12000 at Banggood
So as we said earlier MX10 is great choice if you are looking for powerful and cheap Android TV Box. At this moment it costs only $59.99 at Gearbest. So if you are interested please click on the button above for more information.
Huawei and China Mobile Zhejiang Jointly Commercially Develop First 5G Service Experience Management Site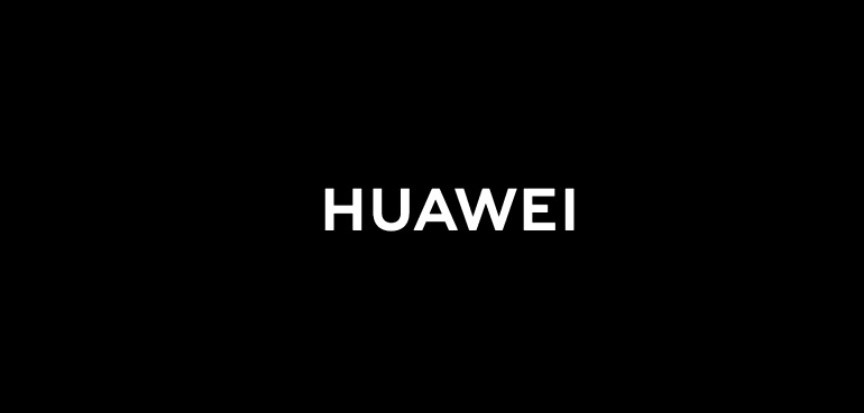 Recently, China Mobile Zhejiang (Zhejiang Mobile) officially signed a contract with Huawei on the "Mobile Internet Performance Application" project to build quality monitoring, demarcation, and complaint support capabilities for 5G services such as Cloud VR, video backhaul, etc. With the 5G service experience management solution, Zhejiang Mobile provides end to end service quality management and commercial assurance for new 5G networks, services, and subscribers, providing high-quality and efficient 5G service experience for users.
As one of the provinces where China Mobile and China's Ministry of Industry and Information Technology (MIIT) have conducted large-scale 5G tests, Zhejiang Mobile has actively promoted the first commercial 5G networks and invested in 5G service experience management continuously. Zhejiang Mobile joint innovation with Huawei explored new 5G features, such as 5G signaling collection, multi-service experience modeling, quality analysis capabilities, etc., and built a 5G experience management showcase, which is becoming a pioneer in global 5G service experience assurance.
There are four key values of the 5G service experience management solution innovated jointly by Zhejiang Mobile and Huawei.
Visible, Manageable, and Improvable 5G new service experience: Focus on user experience, from the perspective of device, pipe, and cloud layers, the solution developed over 100 indicators and appraisal baselines for 12 types of 5G network new services such as Cloud VR and 4K HD live broadcast, implemented consumer oriented and enterprise oriented service quality management standardized on the platform gradually.
Intelligent experience analysis supports network optimization and increases 5G camping ratio: Identified poor camping quality and silent blind spots at the early stage of 5G network construction by intelligent analysis of camping ratio based on multi-dimension of users, areas, and terminals, and performed network optimization to resolve problems of poor-QoE cells and users to increase the camping ratio by 20%.
Efficient service quality problem analysis improves complaint handling efficiency: With the quick demarcation and analysis capability of multi-scenario 5G service quality complaints, 80% network-side problem complaints are closed, and the second-line complaint analysis efficiency is improved by 45%.
Precise user profile supports 5G service expansion: Based on user behavior, constructed a target 5G user service provisioning profile and worked with marketing department to push a notification SMS message for 5G switching on. The 5G switching on percentage of inactive 5G terminals in the demo area increased by 15%, supporting 5G user development and package subscription effectively.
In the future, user experience expectation will become higher and higher with the development of 5G network. This requires Zhejiang Mobile to be able to ensure user experience of diversified 5G services. Huawei, as a strategy partner of China Mobile, has released the 5G Cloud VR Service Experience Standard White Paper. It resolves network problem and customer complaints efficiently by advanced 5G service modeling methodology and user experience management solution to ensure 5G user experience, and improve user experience and loyalty, that provides strong support for the development and efficient operation for China Mobile Zhejiang 5G services.
How Has Technology Changed the Online Casino Industry?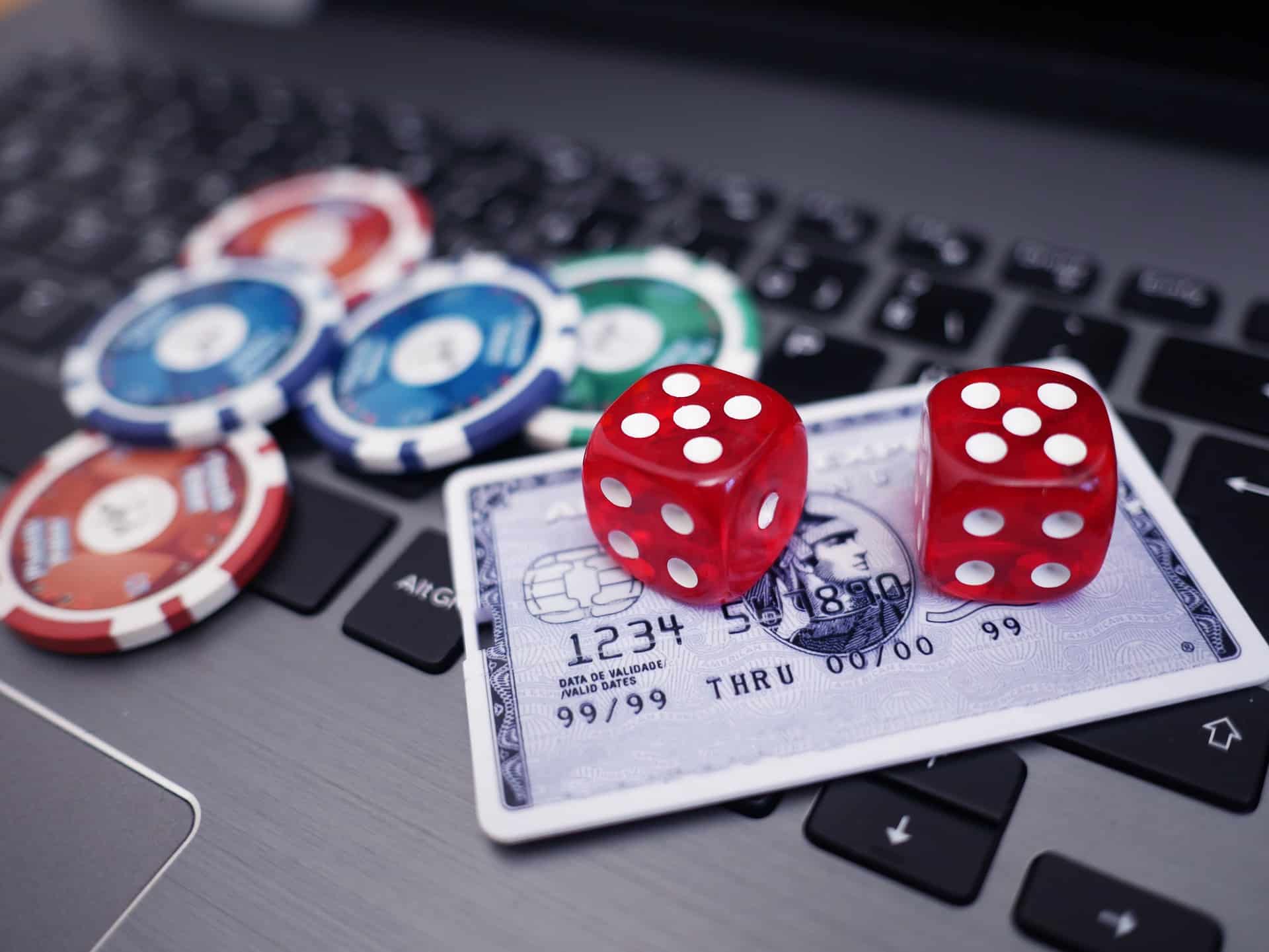 Technological advancements and innovations have over the years had a significant and positive effect on the online casino industry. Digital presence and advanced technology have enabled casino games to be more accessible to a variety of different players all over the world. Online casinos have also paved the way to a more seamless and convenient gaming experience. People in the past used to spend many nights away to play the roulette and slots. Nowadays, things have changed and players can now play the online casino games at the comfort of their homes. Technology has influenced online gaming, made it better and has also incredibly improved the user experience. Here are some of the ways technology has changed the online casino industry.
Improved security
Security in online casino industries has improved incredibly due to the advanced technological innovations in the industry. In the gaming industry, there are always traces of threats and securities during the gaming operations. Daily many people perform online money transactions of receiving and sending money. Thus technology in the gaming industry has enabled the transactions to be undertaken safely and securely. The online casino websites have also installed security programs that have helped in detecting any scam or illegal activities providing absolute security to the gamers.
Wider audience
Technology in the gaming industry has helped to reach a wider audience and players. Before there was advanced technology in the gaming industry, people were only familiar with the land-based casinos. Now, anybody can access online casino games on the internet and play the games of their choice. Online casino games have also become an incredible platform that has brought gaming enthusiasts from all parts of the world together. With modern technology a player can play with their friends, family and even strangers. Audience in the mobile and online casinos have also increased rapidly compared to the past and will continue to increase even in the years to come.
Convenience
New technological advancements and innovations have brought convenience and comfort to online players. It not only offers a choice to the gamers but also offers absolute convenience that is not offered in land-based casinos. Mobile and online casinos have made it convenient for players to play and engage with other players on the different games right at the comfort of their sofas. The pay-out options in online casinos are also convenient and highly flexible. A player can also try many unique and developing online games compared to land-based casinos.
Artificial intelligence in gaming
Artificial intelligence is an advanced and high-level technology that is massively used in the online casino industry. Artificial intelligence takes several forms and is not only found in online casino games but also on the various online casino platforms. For example, chatbots have been implemented on the various casino platforms to assist players on the pay-out or onboarding processes. It also helps in delivering incredible customer service in case gamers raise issues or problems that they encounter on the platform.
Mobile casino gaming
In this modern-day and age, the majority of people in the world own a smartphone. A smartphone is not only capable of sending messages and making calls but also built for users to play various online games. The online casino industry has immensely invested in smartphone technology to improve user experience and produce and develop games suitable for mobile gaming. Mobile casino gaming provides players with the ability to access the games at their convenient time and pleasure. Mobile technology has changed and developed the online casino sector by introducing portability and flexibility in terms of gaming. Feel free to check for some finest live casinos at the alllivecasinos.com website.
Advanced forms of payment
Technology has enabled gamers to perform cashless and other forms of advanced modern payments. Modernization and technology have helped online casinos to provide a wide array of payment options and various kinds of financial transactions. Some of the cashless payments include the use of third party services and credit cards. Additionally, online casinos have also ventured into acceptance of bitcoin and cryptocurrencies which are the most widely accepted and popular forms of payment. Gamers are also rewarded with bonuses and cash backs if they choose other forms of payment. The industry does this to encourage gamers in embracing technological advancements even in paying and funding for their games.
Huawei Joins HEVC Advance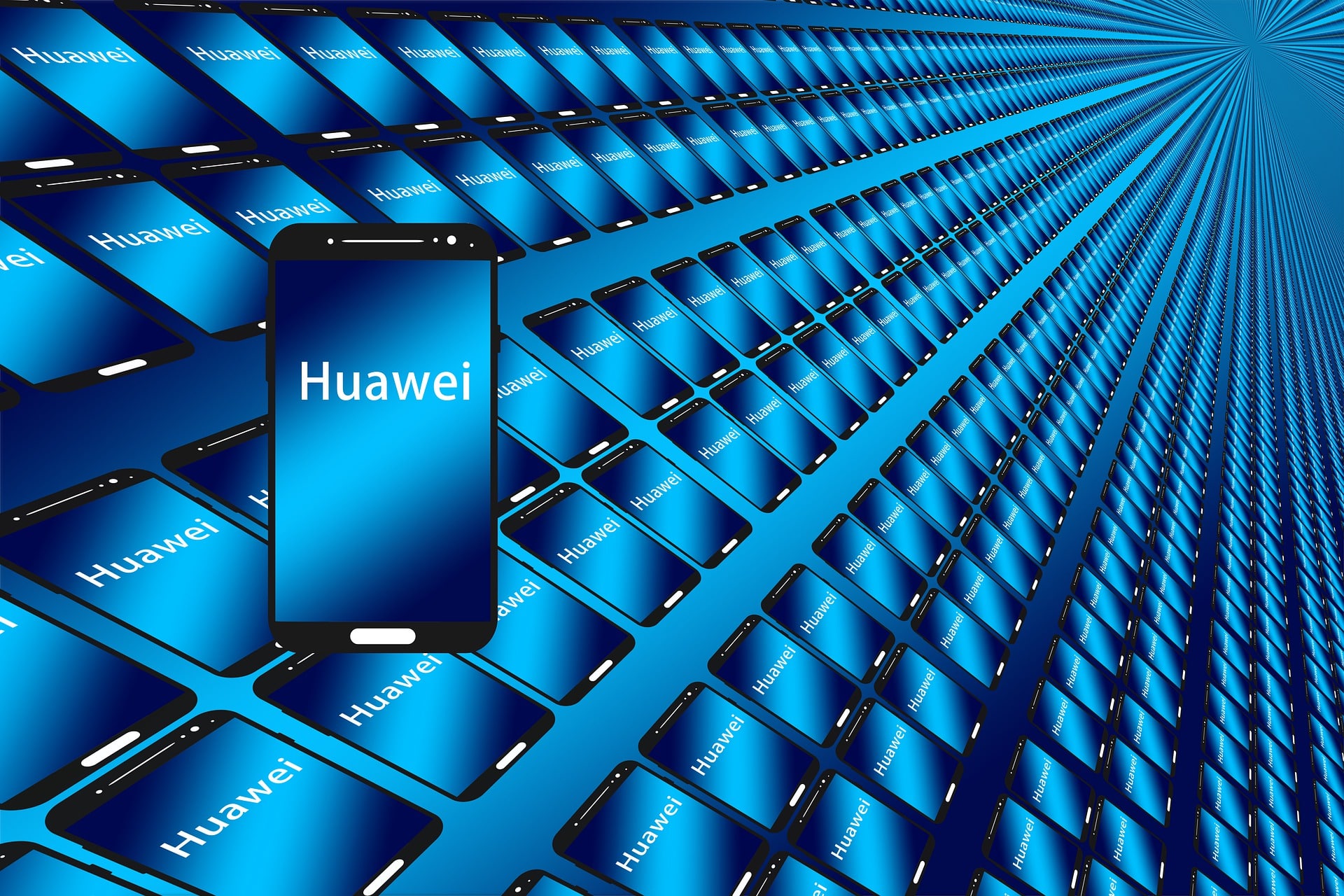 HEVC Advance, an independent licensing administrator, today announced that Huawei Technologies Co., Ltd., along with its affiliates, have become Licensors and Licensees of the HEVC Advance HEVC/H.265 Patent Pool. As a Licensor, all of Huawei's HEVC/H.265 essential patents will now be available through the HEVC Advance Patent Pool. As a Licensee, Huawei gains access to the over 10,000 (and counting) world-wide patents essential to implementing the HEVC/H.265 video codec standard.
"Patent licensing provides reasonable reward for innovation, incentivizes further investment in research and development and drives continuous industry progress. Patent pools are one of the many ways to license IP. Huawei is very pleased to work with other video technology contributors to provide one-stop licensing to implementers of patents, while remaining open to individual licenses and providing patent implementers the opportunity to choose different licensing models based on their own business needs," said Jianxin Ding, Head of Global Intellectual Property, Huawei Technologies Co., Ltd. "Working with HEVC Advance enables Huawei's innovation in media technology to be widely used in the industry and brings consumers the convenience and delight of advanced video technology, whether in their daily life or at work."
"Our collaboration with Huawei sets a very good example of mutually beneficial and consensual SEP (standard-essential patent) licensing," said HEVC Advance CEO, Peter Moller. "Huawei is one of the largest and most important technology companies in the world. It is a leader in innovation and intellectual property, and has contributed significantly to the development of many standards that are widely used in the telecommunication and media industry. Having the support of Huawei represents another big step forward toward our goal of eliminating IP barriers and enabling the benefits of HEVC technology to reach all consumers and all market participants. We look forward to working with Huawei to promote a healthy and collaborative SEP licensing environment in China and the rest of the world."