Reolink Argus PT Security Camera Review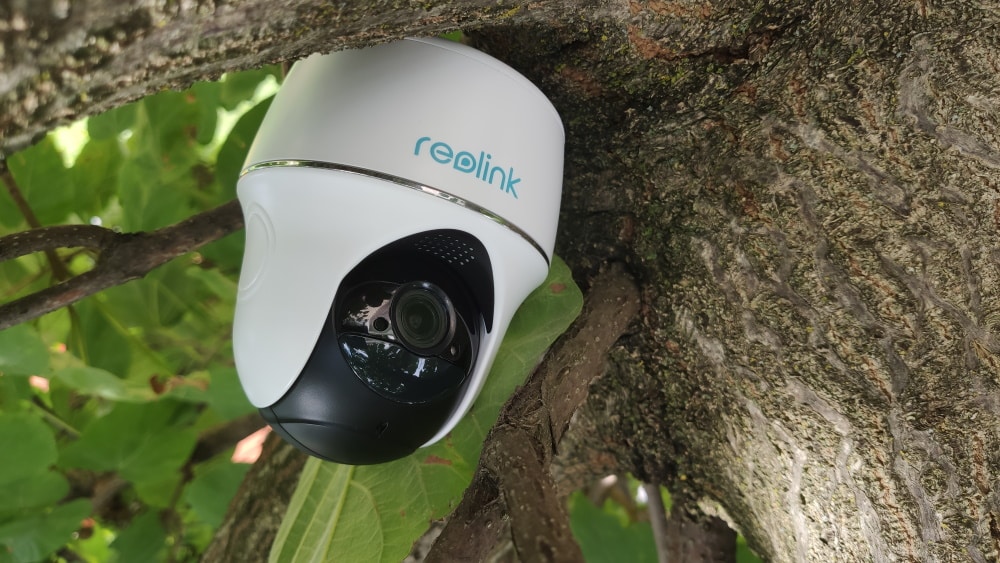 Buying home security equipment is no easy task to do. Being a father and having a family, I know it needs to fulfill several important conditions: it needs to be reliable, easy to use, and budget-friendly if possible. All of that, and more, I've found with Reolink Argus PT, a compact security camera suited for both indoor and outdoor surveillance. I'm using it for the last two months, so here's a thorough review with all the pros and cons.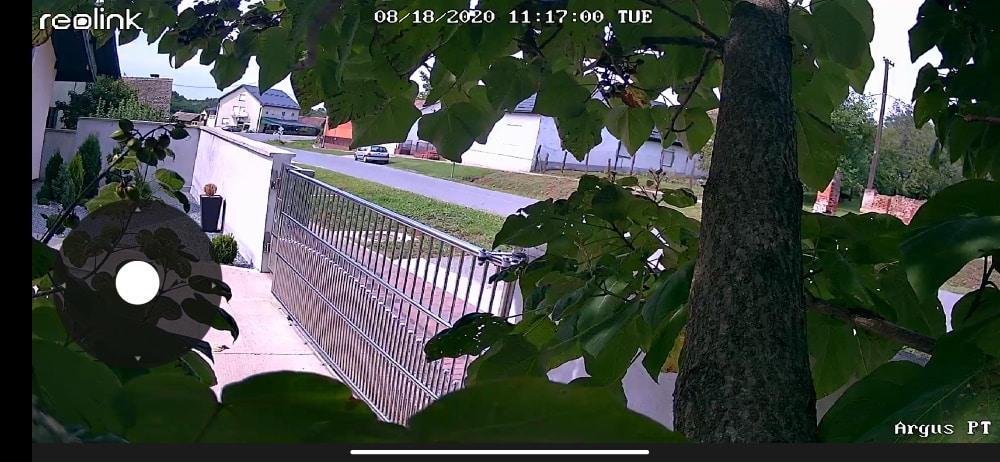 Reolink started back in 2009, giving home and office security a whole new meaning. Their entire portfolio is made with simplicity in mind, so products are usually wire-free, and in some cases don't even need a power supply. To make things clear, it's not energy independent, but you can attach it to a solar panel (sold separately) and oversight your home without a need for a single cable. That's a pretty useful feature, considering one rarely has a power socket exactly at a place suitable for a security camera.
About the camera
The Reolink Argus PT is the very first thing you'll see in the box, of course. Next to it, there's an antenna for WiFi signal, USB cable, and the plastic mounting bracket with hardware, and warranty.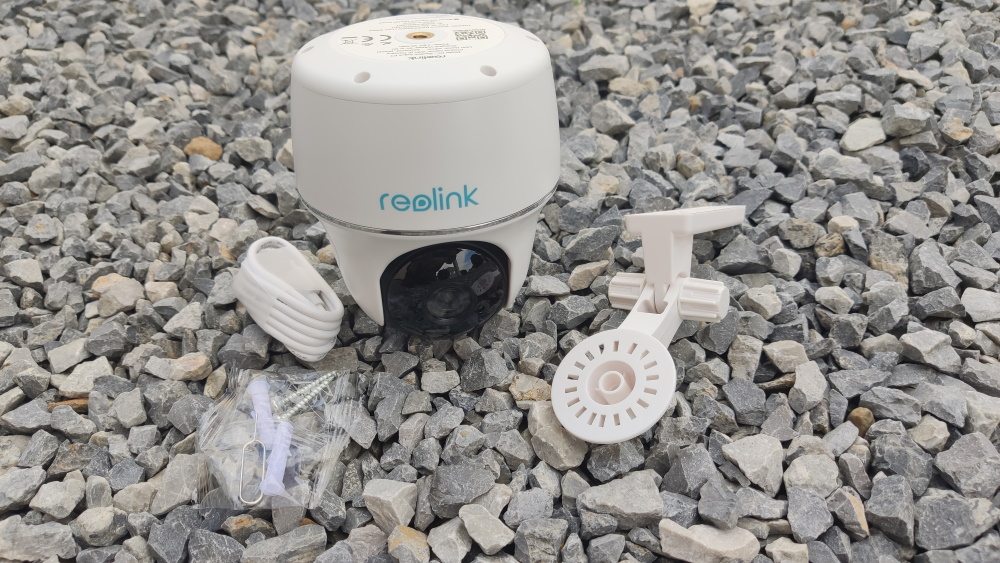 Reolink Argus PT is a bulky camera, well built and with an IP65 rating is dust and waterproof. With a 335-degree pan and 140-degree tilt, it will give you almost complete coverage of your surroundings, so I recommend to use it outdoors where's more to see than inside. The Argus PT has a 6500 mAh battery capable of up to 4 weeks of autonomy. The camera can be powered with the power cable, with the power bank, or you can simply attach it to the solar panel as I mentioned before, and completely forget about powering this device. I recommend the latter for obvious reasons.
More from Major Droid: How to turn off the blue ticks on Whatsapp?
Although it's built for a wall mounting in mind, the camera can be mounted on different surfaces. I've placed it at the branch of a tree in my backyard, as you can see, to have a clear view of visitors at the very moment they step into my property. There, it delivers crisp 1080p footage even in complete darkness with its Starlight image CMOS sensor. The Reolink Argus PT incorporates two-way audio, so you don't need to open the doors for strangers or delivery guys. Just ask them what they want from the security of your house.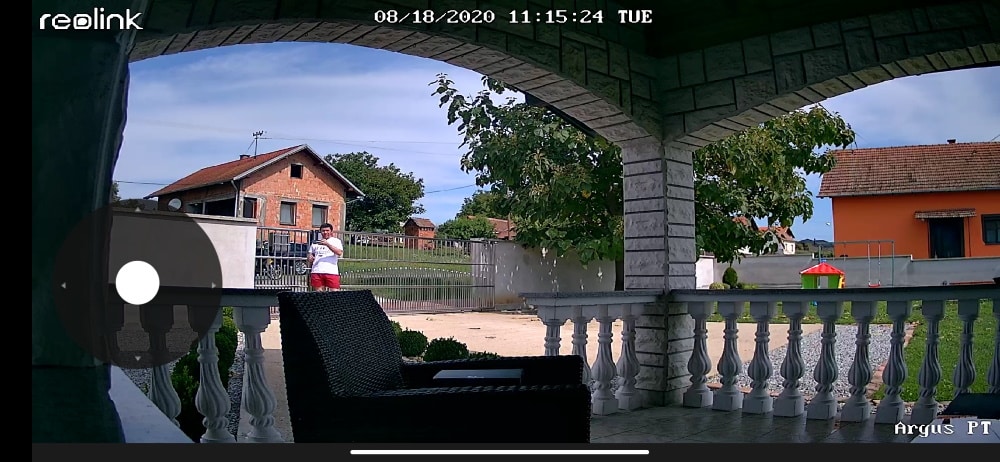 There's motion detection there too, specially designed for person and pet detection. In that way, it can preserve its battery because the camera will start recording in a moment it registers movement. The sensitivity can be set to different values, detecting passing persons but ignoring birds or leaves blowing in the wind.
The camera app
The Reolink Argus PT requires a Reolink app to be installed on your iOS or Android device. Installing the app and connecting it to the camera is truly simple and it takes just a few moments. All you need is to scan a QR code at the bottom of the camera using the Reolink app and connect to Wi-Fi. There's a possibility to download the desktop software too if you prefer to monitor your surroundings in that way.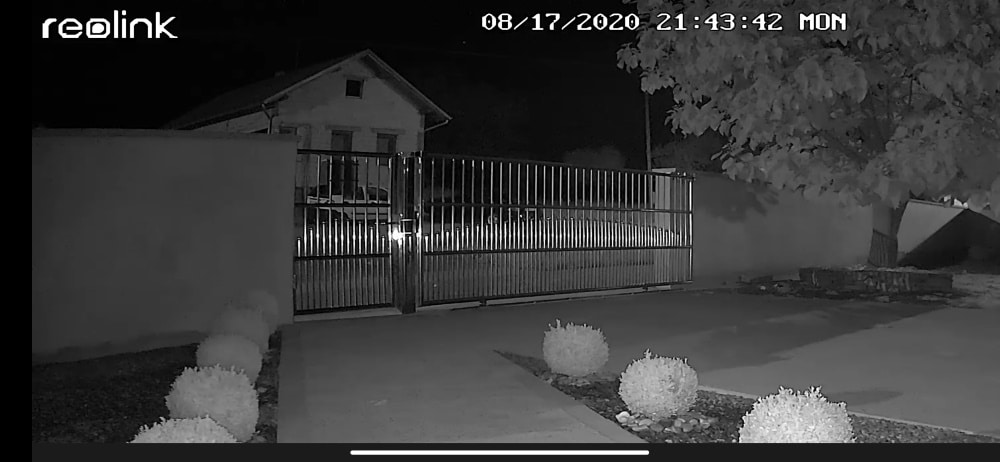 The app is quite simple. Under the live broadcast, there's a control panel. The App lets you talk through the camera, pan, tilt, and zoom, and playback the video the camera recorded previously. There's a possibility to share the Reolink Argus Pt camera, without adding another account. It works flawlessly with Alexa and Google Assistant too, making it convenient to use in every situation.
More from Major Droid: Cubot Note 20 Review
The Reolink Argus PT includes a slot for a micro-SD card (up to 64 GB). If you're about to use it outdoors as I do, have in mind there's a lot of activity out there and your memory card will be filled with video clips in a matter of days. You can regularly delete those clips, or you can buy space in the Reolink Cloud. There are multiple cloud options, depending on your needs.
Conclusion
The Reolink Argus PT is an affordable gadget with a range of useful features. It can be used both indoors and outdoors, taking clear 1080p videos even in dim lights or in complete darkness. If you decide to buy a solar panel to power the camera, you'll get a truly great security set for monitoring your house.
CHECK FOR ARGUS PT ON REOLINK OFFICIAL WEBPAGE