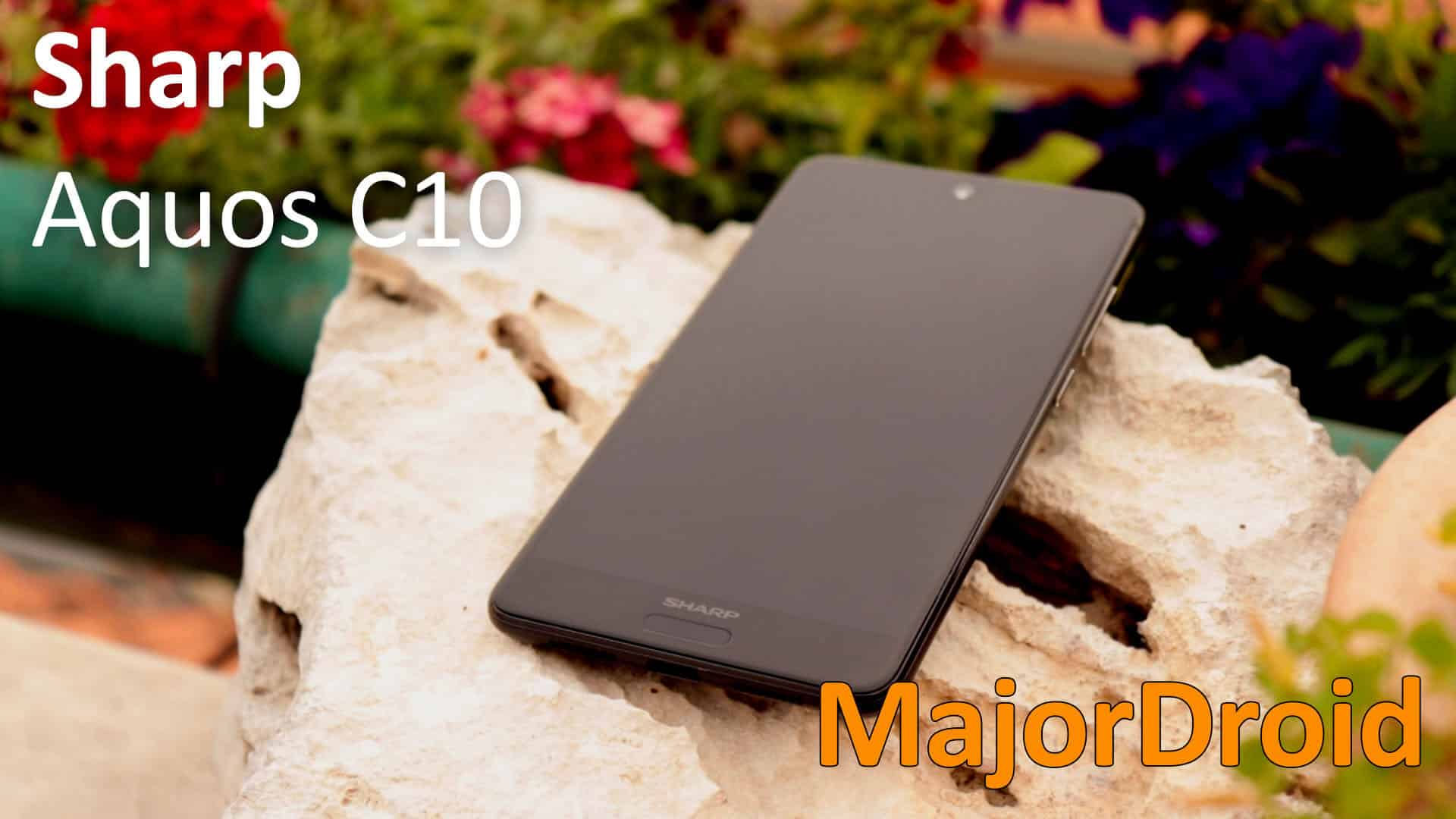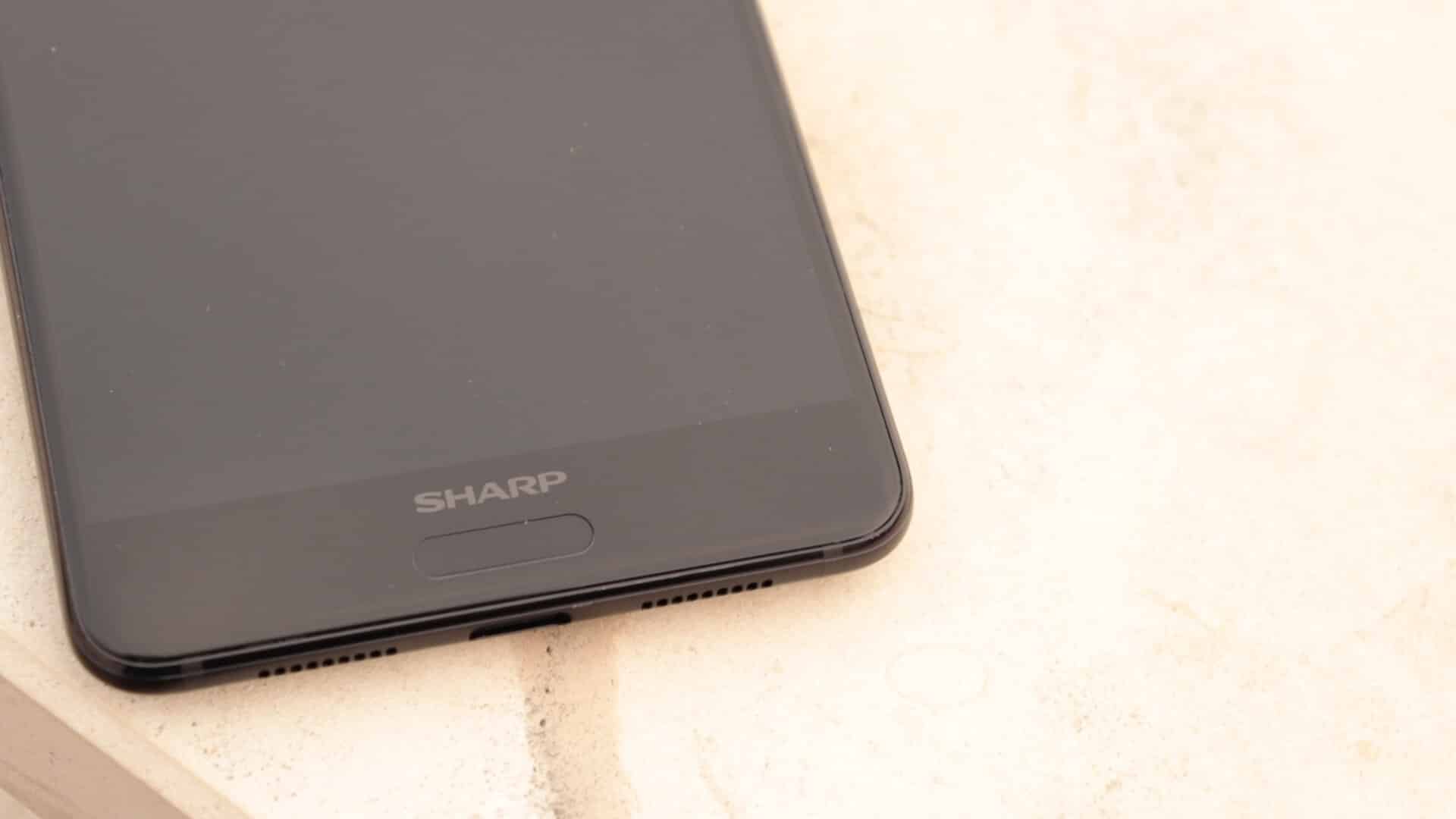 The Sharp C10 review has finally arrived! Sharp is a Japanese brand that mostly covers its market in Japan, but has recently started to turn its marketing to other areas of the world. So yes, Japan is not only popular for Hentai and awesome cars industry but they also get involved in the smartphone industry. Sharp is probably best known for their TVs or kitchen appliances to some, but they are fairly old players in the smartphone game, making phones like the Aquos Crystal back in 2014. Let's jump back to the C10 and look at all the interesting bits this smartphone hides.
Build quality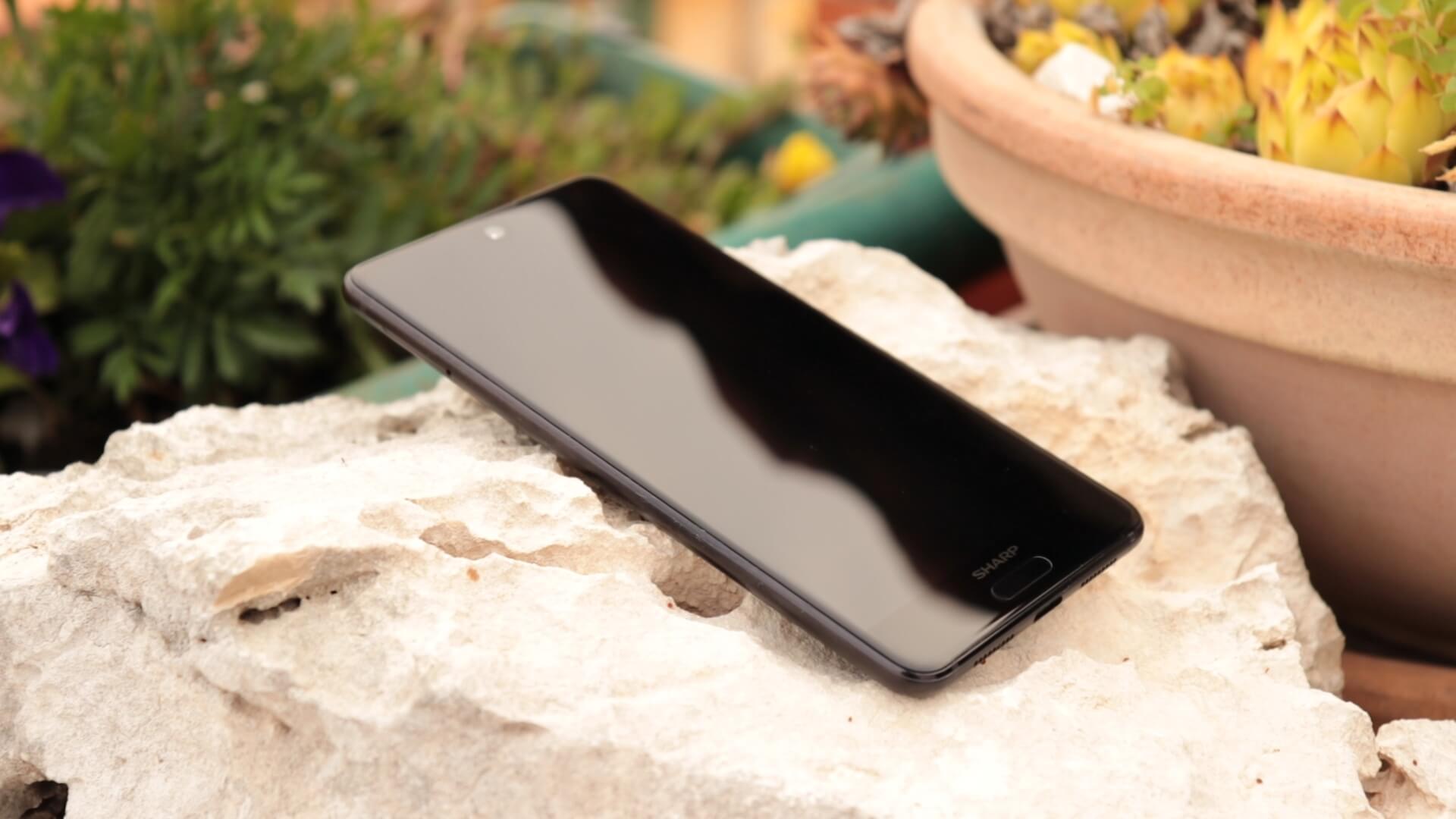 Because of it's non standard aspect ratio, this phone brings some quite interesting looks with it. It's a bit shorter and wider than what we're used to, with a droplet styled notch on the top and glossy plastic back. The USB-C jack lies on the bottom between the speaker and microphone grilles, but unfortunately there is no 3.5mm audio jack on the top which is a huge disappointment. Finally, the very clicky three buttons are positioned on the right side and are pretty easy to reach due to the phone's size.
The phone itself is fairly light in hand, but it still feels relatively sturdy and rigid. It is claimed to have gorilla Glass protection for the screen, but it's unknown which version of it exactly. Also, Sharp have decided to put the fingerprint reader on the front, so you get a small recession under the screen where the fingerprint sensor resides. The phone itself is not too thick either, so it's a real pleasure to handle all in all.
Android OS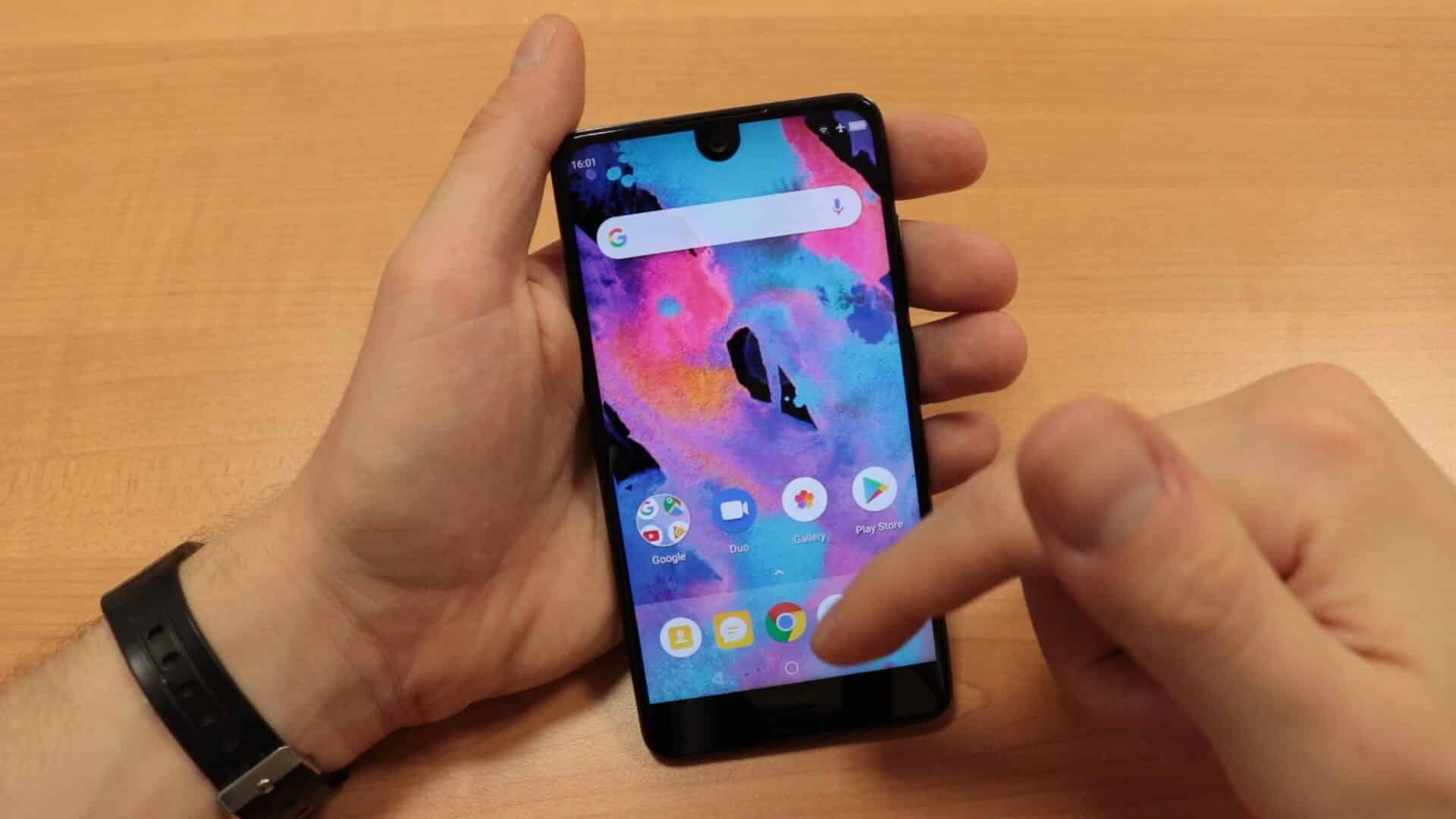 The OS on this thing is actually pretty light with little to no bloat! It's Android 8.0 Oreo with a few tweaks to the settings application, task switcher, and the system UI to handle the notch and to distinguish it from other Android phones. Notch handling is done on a per-app basis which means that most applications probably won't support it. I've found that only the stock gallery seems to make use of it, while Youtube cuts off the whole top. You can also disable most of the Google applications if you don't use them, that'll get you some extra RAM space if you need it. The situation here is fine although they should work on the visual integrity a bit in the future updates.
Performance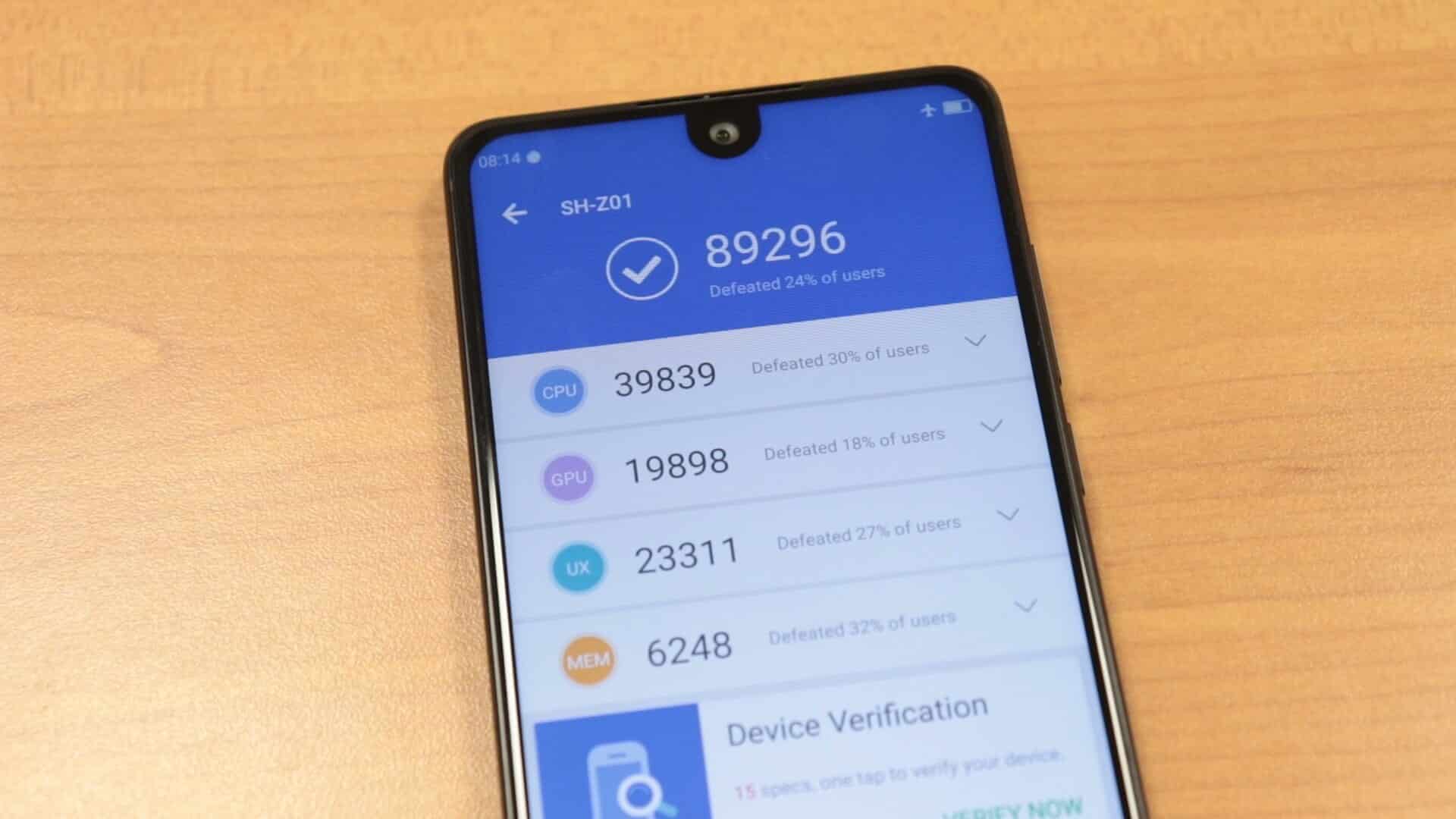 This phone gets 89296 points on Antutu which is not that great for a mid range device. Compared to the Mi A2 which gets 134348 points, performance of the C10 seems pretty bad, but it's not all that bleak. In Geekbench it gets 883 for the single core test, 4239 for the multi core test and 3702 for the renderscript test. Synthetic benchmarks obviously don't tell the full story as this device multitasks fairly fast and handles Chrome just fine for day to day web browsing. PUBG Mobile locks the graphics settings to low and even then it stutters here and there, so obviously don't pick this phone if you're looking for raw gaming performance. Even then, playing on it's relatively small screen won't be too comfortable of an experience. Regarding screens…
Screen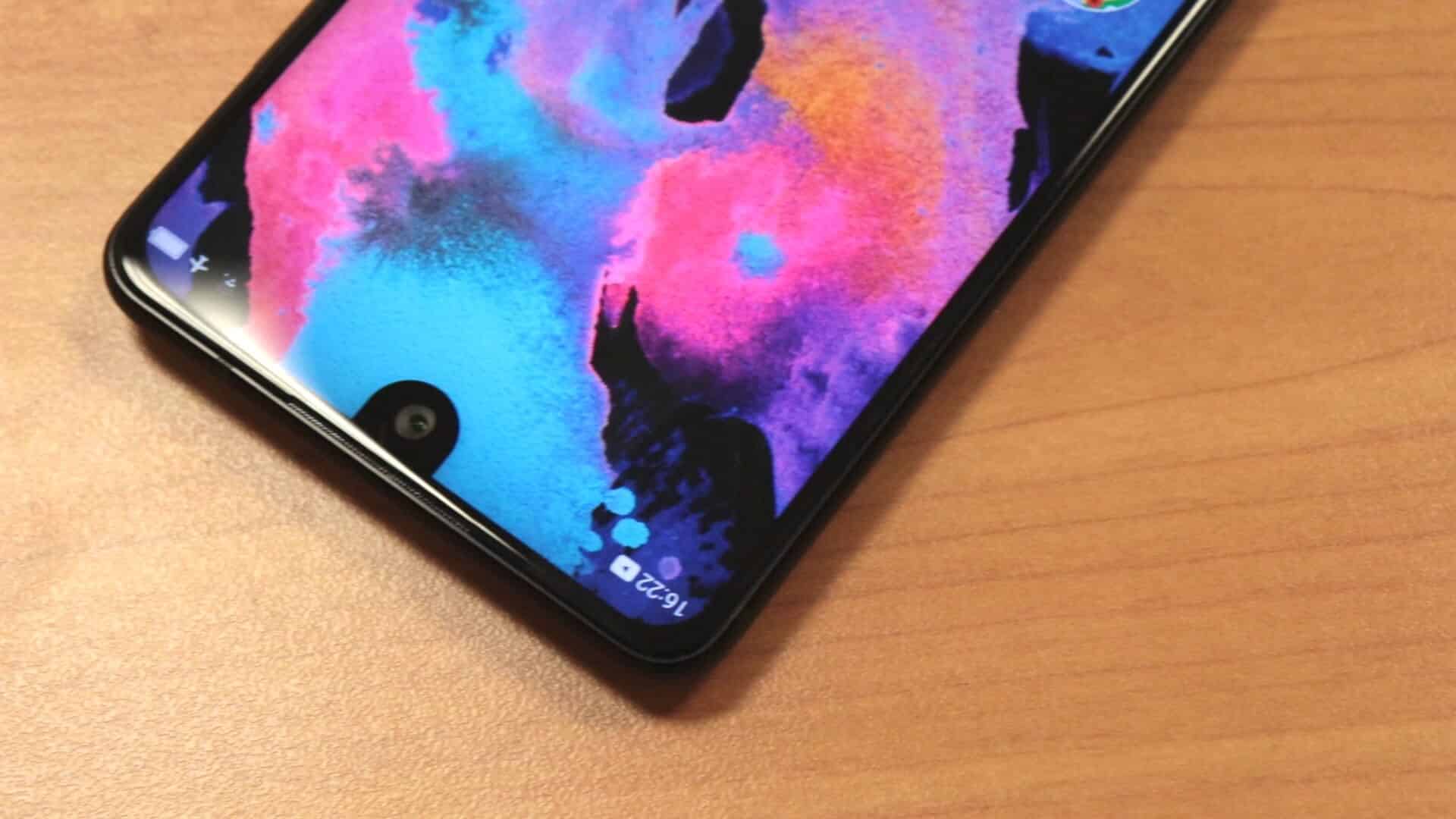 In a mid range phone like this, a screen usually won't be too interesting of a subject. C10's screen has some very rounded corners on the top including the notch, while the bottom just has regular, hard corners. You do get a relatively nice FHD+ IPS panel with a resolution of 1080×2040. Colors pop pretty nicely at higher brightness settings, and speaking of brightness this phone handles it pretty well. Lowest brightness doesn't go too low, but highest brightness is thankfully high enough for outside use.
Cameras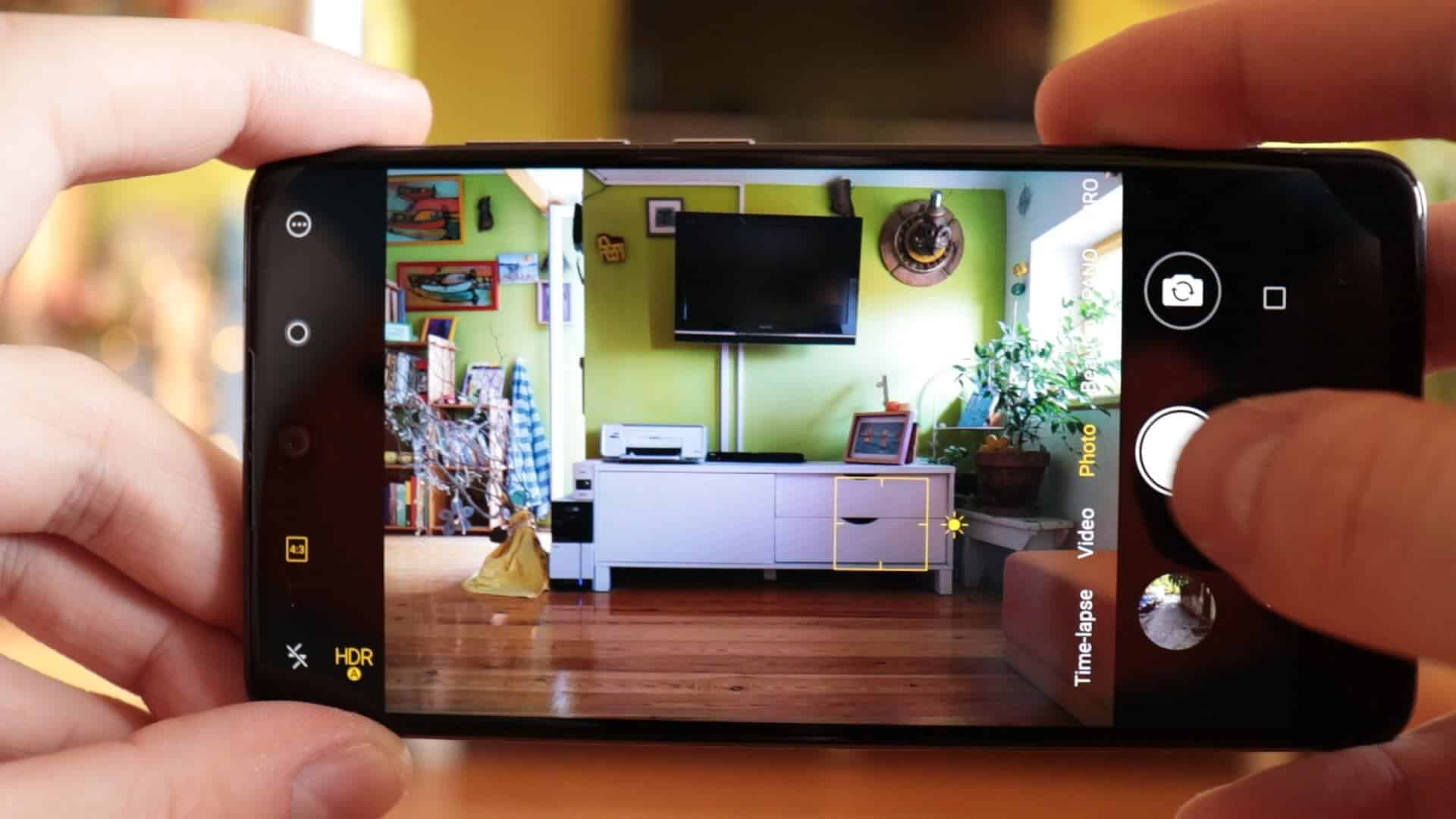 I have to say, this phone has quite an interesting thing going on with the camera. Unfortunately, the second camera is only used for depth detection in portrait mode so I think it's a bit of an useless addition, but the camera application itself is pretty feature packed. I'm happy to say that it also has a full featured manual mode with only the RAW option missing. The photos it takes on auto mode are lifelike, vibrant and just very pleasant in general. Given it's wide aperture, it's also pretty competitive at night, but only with still shots. Portrait mode gets you some pretty strong depth blur, but it's inaccurate as well so use it in moderation.
Switching over to video, the mild disappointment starts. No stabilization options at all, nor any slow motion modes available. Thankfully it does have 4K, but I don't think most people will find it very useful. Some EIS would go a long way here. All in all, it's a pretty competent camera in the price range with some nice software features like the picture-in-picture mode, but the second camera is a bit of a waste, and the addition of EIS would be extremely beneficial.
Audio Capabilities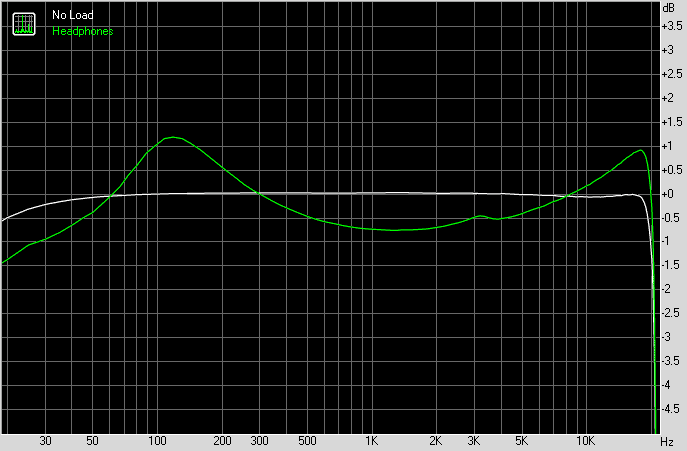 Testing the audio output on this phone yielded some fairly average results. Doing the tests with the headphones connected, we can see that the frequency response loses it's linearity and some distortion shows up on the low end. The stereo crosstalk also jumps up by almost 40dB with the headphones connected. These tests are done with a 55ohm set of on-ear headphones so results may vary with different loads. The audio output thankfully does get comfortably loud so it does seem to have enough power.
Similar situation for the speaker which gets relatively loud, but it carries some distortion along with it. Nothing tragic but you'll hear when you're pushing it. The plastic case doesn't resonate with the speaker that much so it doesn't help the tinny feel of the sound. For such a budget phone, I really didn't expect anything extraordinary from the loudspeaker so I wouldn't call it a disappointment by any means.
Battery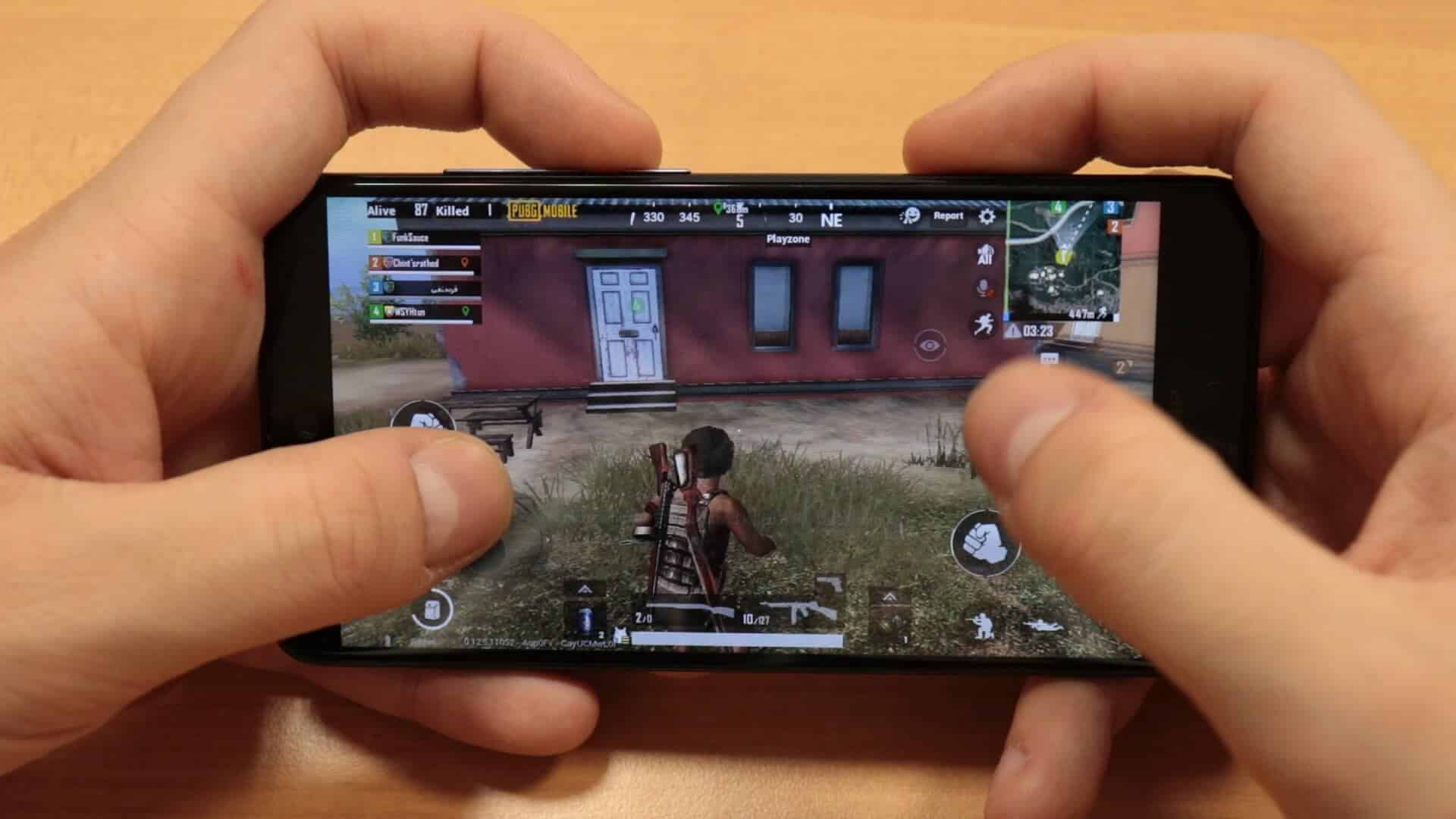 Running the Lab501 gaming test on maximum brightness for 15 minutes drained the battery by 5%. Playing PUBG mobile under the same testing conditions for the same amount of time drained the battery by 10%. So with a full battery, you could game on this phone for about 10 hours.
That's surprisingly good given the relatively small 2700mAh battery inside C10. It's standby times are even better since the phone shows little drain during the night and could probably last over a week if used sporadically. Suffice to say, I'm pleasantly surprised!
Additional features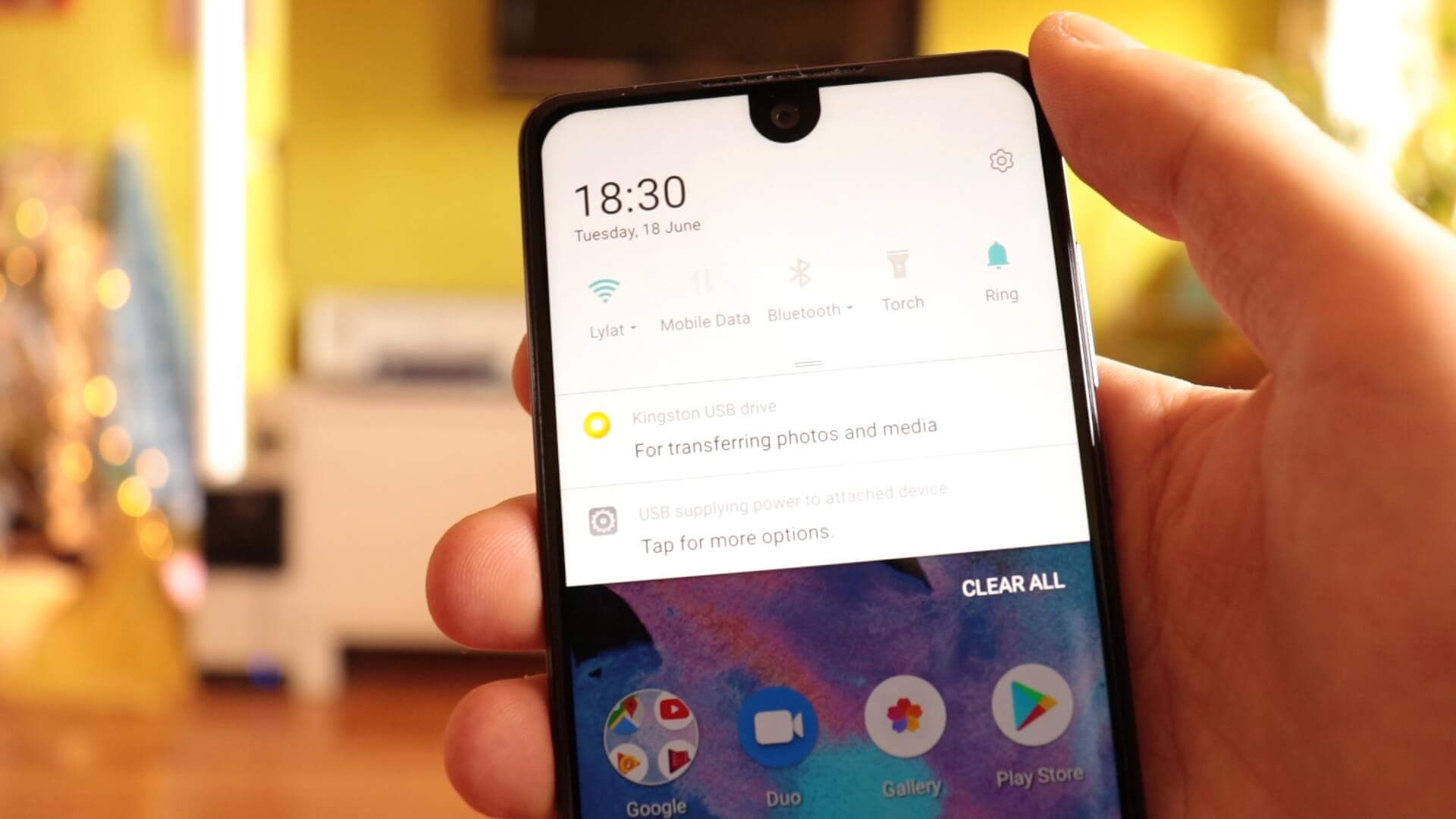 When it comes to additional features, this phone doesn't pack any surprises. Unfortunately, Sharp has even omitted an FM radio receiver software even though the hardware supports it. There's no FM radio application to be found anywhere! The fingerprint reader usually unlocks on the second try, but the results can vary and it's pretty fast when it works.
GPS also hasn't been proven too spectacular as it took a while to get my location acquired, but it works all right once it locks on the satellites. Finally, there's full OTG functionality here so you can plug in flash drives and all kinds of other peripherals into your phone. No problem!
Closure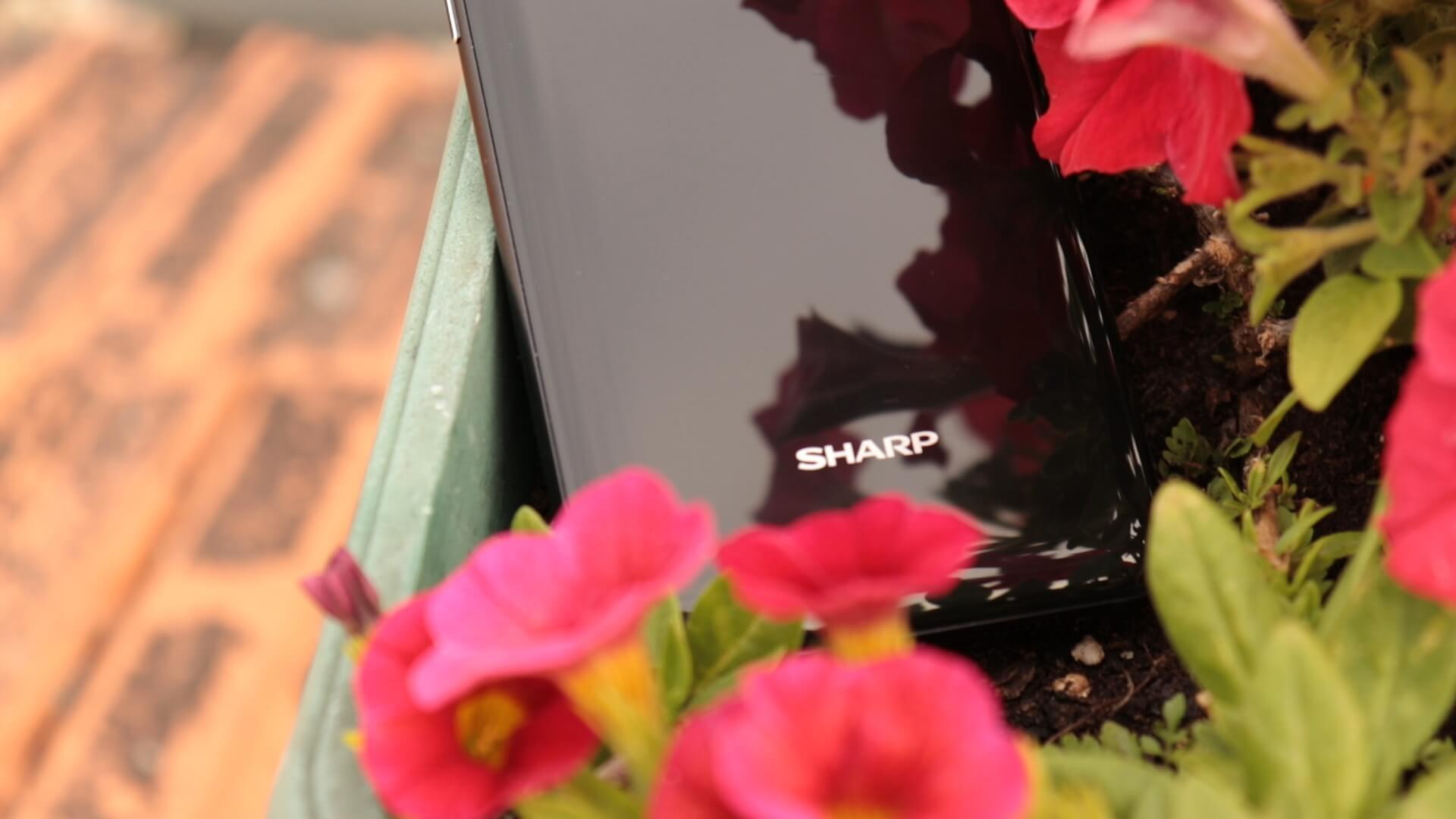 The Sharp C10 is an interesting budget phone with a pretty stern and business-like design. Even though the performance might not be the selling point here, you trade it in for a very respectable camera which I'd say is the highlight of this phone. Unfortunately some bad decisions were made, for example the removal of the 3.5mm jack and the lackluster notch handling, but all in all it could be way worse. In the end, all that matters is preference – what do you want out of your phone and what are you willing to sacrifice.
HONOR 30S, featuring the new Kirin 820 5G chipset, launches in China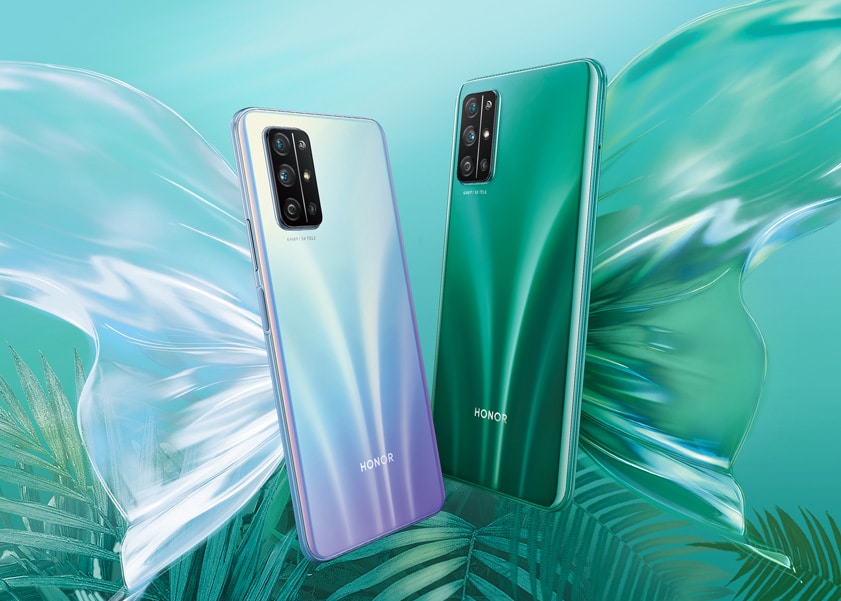 During an online event last week, HONOR 30S, the first product in the HONOR 30 series, was officially announced for the Chinese Mainland market. HONOR 30S is the first 5G smartphone to be released in HONOR's 2020 lineup, and is first to feature the brand new Kirin 820 SoC, bringing flagship-level performance and 5G capabilities to the Kirin 8 chipset series.
HONOR 30S also features a beautiful 3D effect on its back for the red, green and white colors. When held at different angles to catch the light, the curved glass back resembles a butterfly spreading its wings. Also available in black, the HONOR 30S starts at RMB2399 and will be available from major online stores in Chinese Mainland starting April 7.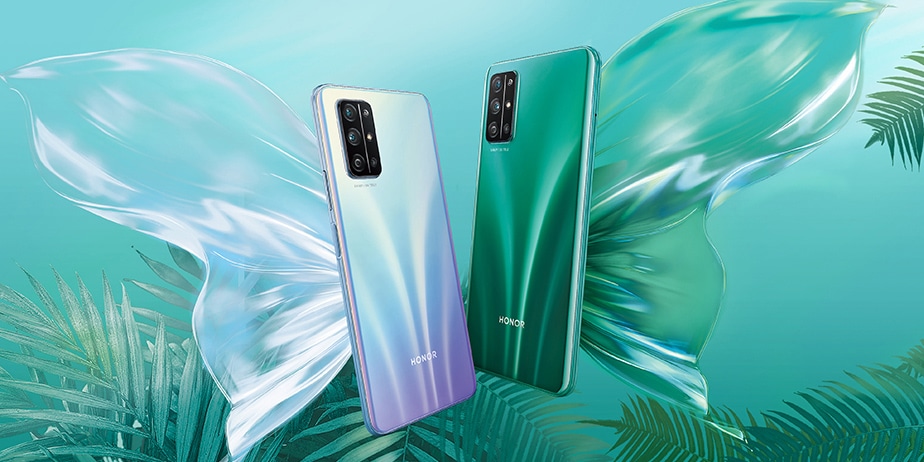 Kirin 820 with leading 5G capabilities
Kirin 820 is the first 5G SoC in the Kirin 8 series, giving the HONOR 30S an excellent 5G connection experience, as well as supporting 2G/3G/4G/5G full-frequency, NSA/SA dual-mode, and 5G+4G dual-card dual-standby.
Performance-wise, the Kirin 820 CPU uses one large core (based on Cortex-A76), three medium cores (based on Cortex-A76), and four small cores (based on Cortex-A55), with a maximum dominant frequency of up to 2.36GHz. The combination of large and small cores are optimized for daily use, resulting in excellent power efficiency while giving enough power for demanding tasks, when needed.
The Kirin 820 GPU also brings better gaming performance than the Kirin 810. Equipped with the new Mali-G57 MC6 architecture, it features higher performance and better energy efficiency, and is further boosted by next-generation GPU Turbo and Kirin Gaming+ technologies.
Powered by Huawei's latest NPU, the Kirin 820 has greatly improved AI computing power and delivers superior AI energy efficiency. According to the AI Benchmark test result, the HONOR 30S scored 60834 points in the AI Benchmark test, 73 percent higher than the HONOR 20S equipped with the Kirin 810.
HONOR 30S' flagship image experience
The HONOR 30S is the first HONOR phone to be equipped with a 64-megapixel all-focus AI quad-camera module. Eschewing the use of hardware to increase pixel count, HONOR 30S instead features comprehensive and systematic improvements in chips, algorithms, optics, and sensors to bring a flagship imaging experience to users.
Kirin 820 Sports the same flagship Kirin ISP 5.0 as Kirin 990 for improved noise reduction and low-light shooting capabilities. The lens modules used in HONOR 30S include a 64-megapixel primary camera and an 8-megapixel 3x optical zoom lens. An 8-megapixel ultra-wide-angle lens and 2-megapixel macro lens complete the system, which covers all scenarios from 17- to 80mm.
The 64-megapixel main camera has an f/1.8 wide aperture, and outputs 16-megapixel images by default. The 8-megapixel optical zoom lens supports 3x optical zoom, 5x hybrid zoom, and 20x digital zoom so you can get in close to subjects. The 120° wide-angle lens is ideal for vast landscapes and buildings, while the 2-megapixel macro lens supports 4cm macro shooting, for a different view of the world. The HONOR 30S comes with a 1/1.7-inch ultra-large sensor that supports the quad Bayer algorithm, and also supports hand-held super night mode, making those tough low-light night shots a breeze.
The HONOR 30S is also an amazing videography device, supporting 4K 30fps video shooting, 32X (960 [email protected]) slow-motion, and 4K HD time-lapse shooting. The HONOR 30S also supports AIS five-axis image stabilization to ensure high-quality videos.
HONOR 30S' display and design
The HONOR 30S comes with a 6.5-inch 20:9 screen, with a resolution of 2400 x 1800, screen brightness of 450 nits, and a typical contrast ratio of 1500:1. It features an NTSC color gamut of 96 percent and has a high screen-to-body ratio of 90.3 percent.
Giving speed and accuracy of fingerprint identification, the HONOR 30S is equipped with an extremely narrow side fingerprint unlock (2.4mm), which doubles as a power button. The design is more ergonomic and can be unlocked in 0.25s, with a success rate of up to 98 percent.
4000mAh battery and 40W fast charging
Even with the battery life challenge posed by the 5G high-speed network, the HONOR 30S can be used all day thanks to its 4000mAh battery. In addition, the HONOR 30S is certified by TUV Rheinland as a standard 40W fast charging product, and can be charged to 70 percent of its battery level in 30 minutes.
XIAOMI ANNOUNCES THE GLOBAL LAUNCH OF ITS MI 10 SERIES: MI 10, MI 10 PRO AND MI 10 LITE 5G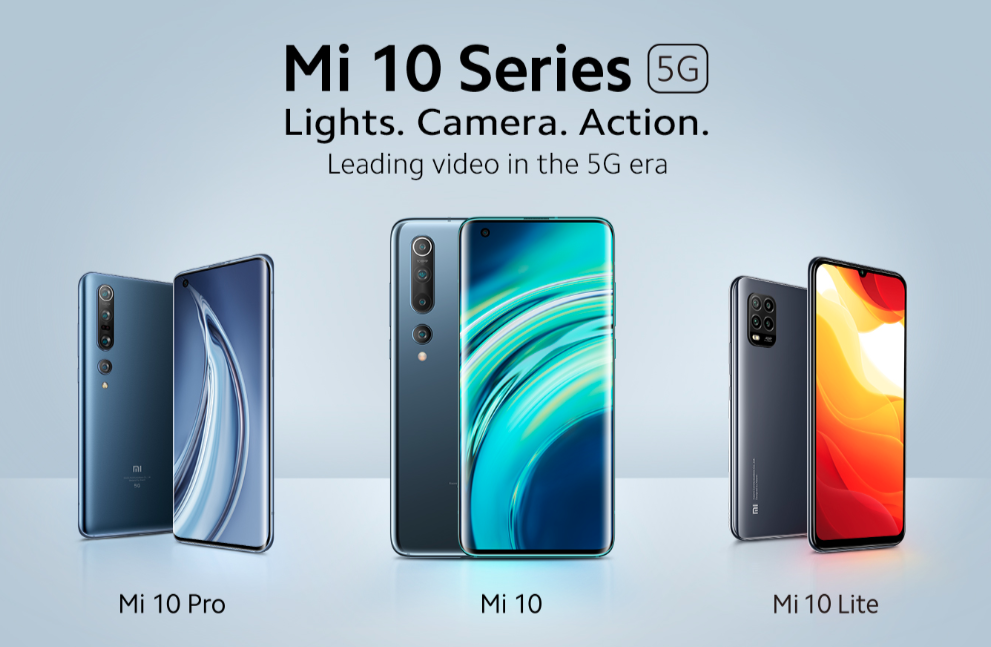 Xiaomi's video and 5G-forward flagship smartphone series debuts alongside five new ecosystem products for global markets
Global technology leader Xiaomi today launched the latest devices in its popular Mi smartphone lineup – Mi 10, Mi 10 Pro, and Mi 10 Lite 5G – alongside five new ecosystem products. For the first time ever, each device in Xiaomi's new flagship line is 5G-ready out of the box, enabling the next generation in mobile connectivity. The new ecosystem products slated for Xiaomi's global markets include Mi AIoT Router AX3600 , Mi AIoT Router AC2350, Mi TV 4S 65", Mi Air Purifier 3H, and Mi True Wireless Earphones 2.
Mi 10 Pro and Mi 10: Boasting Xiaomi's most compelling all-round smartphone experience.
Creators' Choice: quad camera setup with ultra-clear 108MP sensor captures the ultimate photo and video content
Mi 10 Pro brings photography and videography to the forefront with its impressive hardware setup and software features. Packed with an impressive 108MP primary sensor, Mi 10 Pro offers one of the biggest smartphone sensors currently on the market.
In addition to shooting ultra-clear 108MP shots, users can document scenes in full perspective, thanks to Mi 10 Pro's 20MP ultra wide-angle lens. The device includes two dedicated telephoto lenses that cover a wide range of focal lengths: users can snap gorgeous portraits at 2x zoom, or faraway subjects up to 50x zoom with the OIS-stabilized ultra long-range zoom lens.
The main camera's laser autofocus module, AI 2.0, Night mode 2.0, and dual-flash join forces to capture unrivaled details during daytime photography and brighter, clearer photos at night. Mi 10 Pro offers the world's most compelling photography experience with a DxOMark score of 124, ranking #1 globally at launch.
When it comes to videography, Mi 10 Pro goes all in. Achieving a DxOMark video score of 104, Mi 10 Pro is the top-ranked device for videography. The device offers the industry-leading UHD 8K 30fps video recording feature to capture every moment in detail, while its unique video modes – including Portrait video, Color focus, ShootSteady, Vlog, and slow motion – allow users to easily create movie-grade content. Mi 10 Pro also offers a Pro mode with additional software options for those striving for a more professional video quality.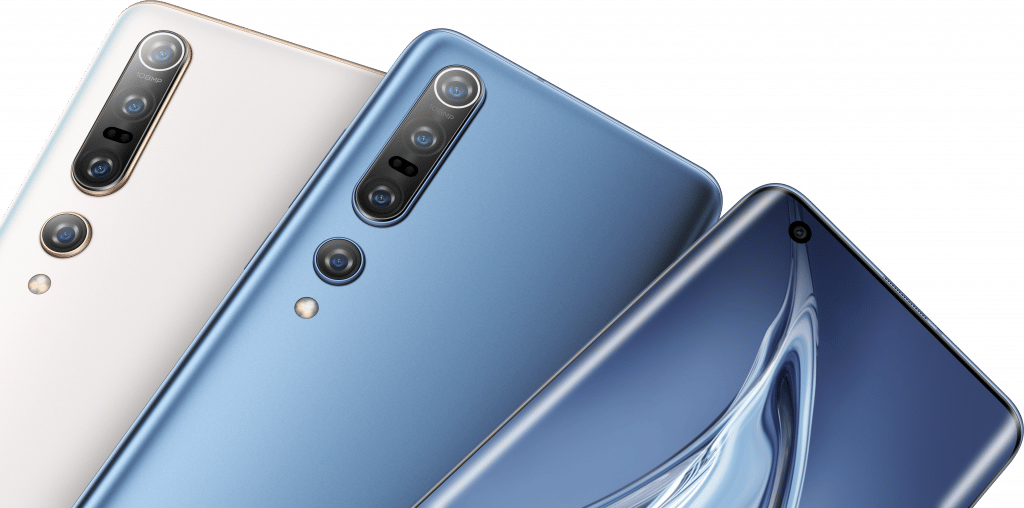 World's best smartphone audio experience with symmetrical dual speakers
Leveraging best-in-class audio hardware, both Mi 10 Pro and Mi 10 sport a symmetrical dual speaker system on both the top and bottom. The setup involves two 1216 super-linear speakers and a 1.2cc/1.0cc-equivalent speaker chamber with up to 0.65mm/0.5mm speaker amplitude, respectively. Both devices have been specially tuned at every discrete volume level which assists in producing superior sound fidelity. These features come together to create an extraordinary and immersive smartphone audio experience, with Mi 10 Pro earning a DxOMark Audio score of 76, ranking #1 globally.
Introducing Xiaomi's most elegant smartphone design with unmatched TrueColor Display
Beauty and functionality join forces to form Xiaomi's most elegant smartphone design ever. Both Mi 10 Pro and Mi 10 sport a 3D curved front and back with smooth contoured edges and slim side bezels to enable the Mi series' most comfortable in-hand feel yet. To ensure durability, both devices are outfitted with Corning® Gorilla® Glass 5 on both the front and back. Mi 10 Pro flaunts an anti-glare finish and frosted glass rear panel, while Mi 10 offers a gorgeous glossy back. Moreover, the devices' specially designed discrete in-display front camera minimizes bezels and allows for more display area.
Featuring a dazzling 6.67" curved AMOLED edge-to-edge DotDisplay with TrueColor technology, Mi 10 Pro offers unparalleled color accuracy for serious creatives and casual consumers alike with a JNCD <0.55 and △E <1.1. This new generation display technology yields higher brightness (up to 1200nit maximum brightness) and better power efficiency over its predecessor, while a 90Hz SmoothSync display provides fast and fluid screen response for a stutter-free experience.
All in all, Mi 10 Pro and Mi 10 deliver Xiaomi's most pleasant display ever. Dual brightness sensors offer accurate brightness detection, while various brightness modes ensure ultimate eye comfort. In fact, both devices are TÜV Rheinland low blue-light certified, and verified by HDR10+ for their vivid visual experience.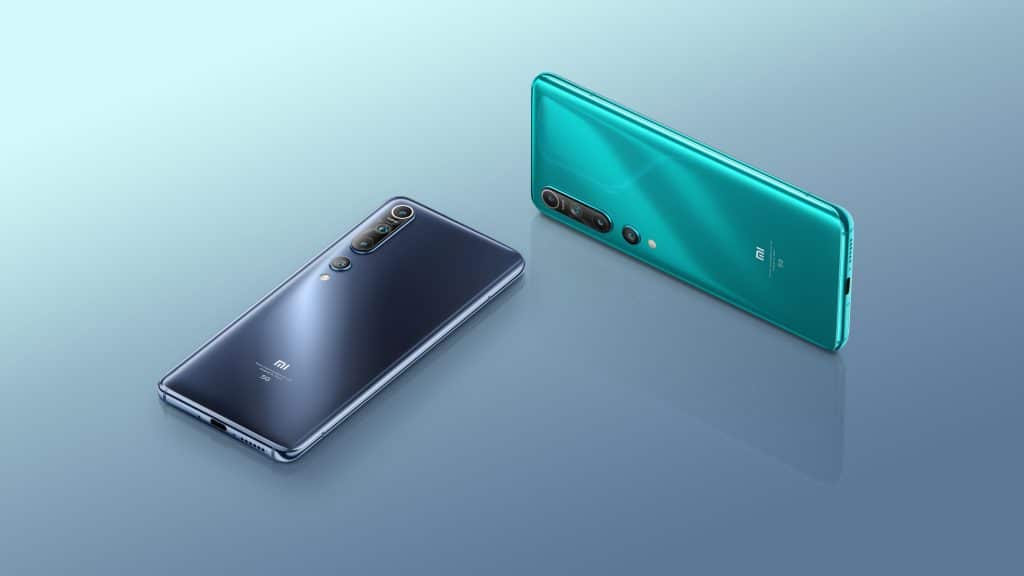 Leading performance and speed with Snapdragon™ 865 + LPDDR5 + UFS 3.0
Mi 10 Pro and Mi 10 feature the latest 5G-enabled flagship Qualcomm® Snapdragon™ 865 5G Mobile Platform. Enhancing CPU, GPU, AI performance and the overall user experience, the 7nm chipset features a maximum clock speed of 2.84GHz with the new Kyro™ 585 based on the ARM Cortex-A77 architecture, and also touts improvements in power-efficiency. The powerful chipset is accompanied by ultra high-speed RAM and storage combinations – LPDDR5 and UFS3.0, offering exceptional write-read data and powerful computing capabilities.
Moreover, the devices boast LiquidCool 2.0 – an advanced cooling system consisting of a large vapor chamber, as well as multi-layer graphite and graphene stacks that dissipates heat generated during long-term use to ensure peak performance. This robust overall hardware setup earned Mi 10 Pro a compelling AnTuTu benchmark score of 602,660.
Catering to the increasing demand for high speed content consumption in the 5G era, Mi 10 Pro and Mi 10 not only offer 5G network connection, but also support 5G MultiLink for simultaneous connection to three networks (2.4G/5G Wi-Fi and mobile data) at once for quick connection switching. Additionally, both devices feature Wi-Fi 6 support, the most advanced Wi-Fi standard currently available. This significantly increases the upload and download speed, while reducing network congestion when connected to multiple devices.
Wireless charging-enabled high capacity batteries team up with ultra-realistic haptic feedback systems for the ultimate smartphone experience
Under the hood, Mi 10 Pro packs an ultra-high-capacity 4500mAh battery that enables a triple fast charging experience with 50W wired charging, 30W wireless charging, and reverse wireless charging. Mi 10 sports a 4,780mAh battery and offers 30W wired and wireless charging, as well as reverse wireless charging.
Mi 10 Pro and Mi 10's ultra-realistic vibration system delivers crisper, more realistic haptic feedback than ever before with 150 different vibration options. These updated haptics improve acceleration strength and consistency, and provide sophisticated vibration for the user.
Mi 10 Pro and Mi 10 also offer multifunctional NFC and IR blaster for daily access of swift payment transactions and quick remote control of home appliances.
Mi 10 Pro and Mi 10 Quick Specs: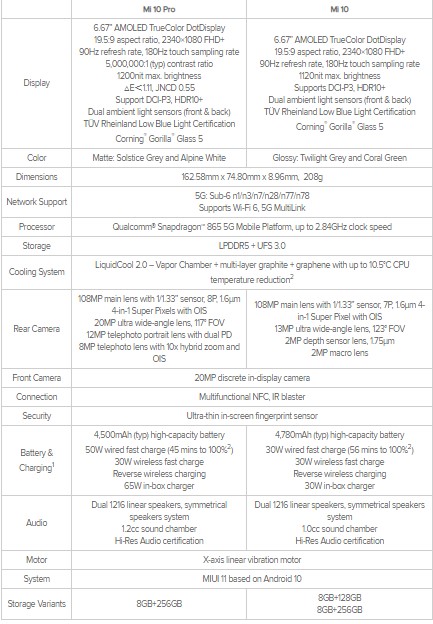 Mi 10 Pro is available in two colors, Alpine White and Solstice Grey, in 8GB+256GB at €999. Meanwhile, Mi 10 has two variants 8GB+128GB and 8GB+256GB, in Twilight Grey and Coral Green, starting at €799 and €899 respectively.
Introducing 5G to everyone – the brand-new Mi 10 Lite 5G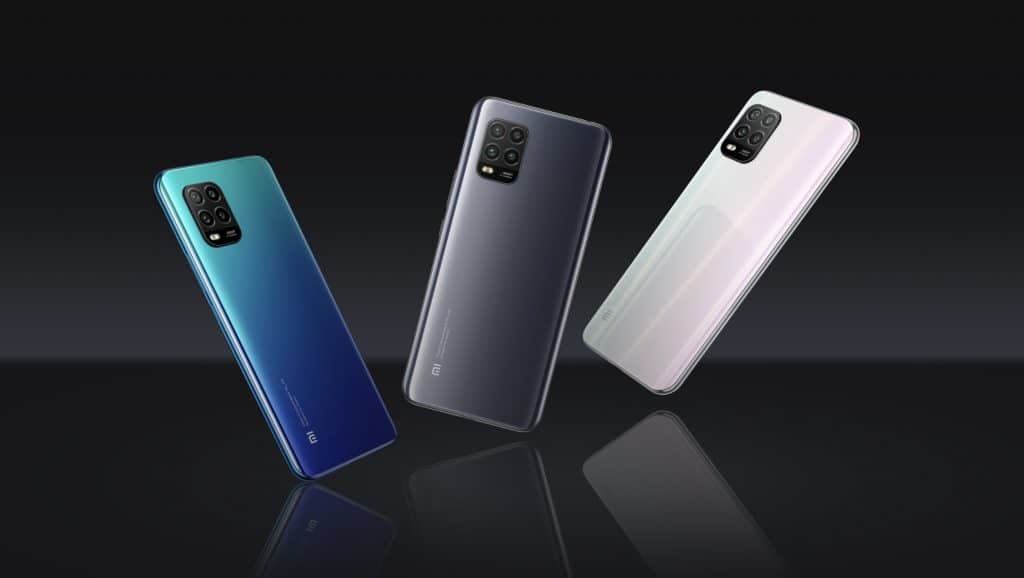 In an effort to make the endless possibilities of 5G accessible to every user, Xiaomi unveiled an additional member to the Mi 10 family during today's launch – Mi 10 Lite 5G.
Inheriting the flagship screen and camera offerings from the Mi 10 series, Mi 10 Lite 5G features a 48MP AI quad-camera setting and a 6.57'' AMOLED TrueColor display with optimized color accuracy. Paired with incredible photography and videography features, such as Night mode 2.0, AI Dynamic Skyscaping, and Vlog mode, Mi 10 Lite 5G allows users to create stunning static and video content with top-notch visual performance.
Featuring a Qualcomm®️ Snapdragon™ 765G and an integrated X52 modem, Mi 10 Lite 5G offers blazing 5G connectivity to power even the most hyper-connected lifestyle. With its Kyro™ 475 chip processor, stellar RAM and storage combo, LPDDR4X and UFS 2.1, Mi 10 Lite 5G ensures a powerful computing performance and efficient operating system.
Mi 10 Lite 5G packs a 4,160mAh large battery and up to 20W fast charge for all-day use, as well as QC3.5 and FFC support.
Mi 10 Lite 5G will be available for purchase starting at €349 in May.
Advanced technology sets new ecosystem devices apart: Mi AIoT Router AX3600 , Mi AIoT Router AC2350, Mi TV, Mi Air Purifier 3H and Mi True Wireless Earphones 2
Mi AIoT Router AX3600: Leading the next generation of network speed, Mi AIoT Router AX3600 is Xiaomi's first Wi-Fi 6 enabled router, offering the latest wireless connectivity standards. It sports a dedicated AIoT antenna and Wi-Fi chip, allowing for automatic discovery of IOT devices and easy pairing with one-click configuration. It also supports connecting up to 248 devices simultaneously. Mi AIoT Router AX3600 will be available soon for €119.99.
Mi AIoT Router AC2350: Mi AIoT Router AC2350 is the Wi-Fi 5 variant of Mi AIoT Router AX3600 and supports up to 128 devices. Featuring Wi-Fi speed up to 2183Mbps, the device's seven external power amplifiers ensures great coverage and stable connection. Mi AIoT Router AX2350 will be available soon for €49.99.
Aside from the two routers, Xiaomi also introduced an array of ecosystem products armed with advanced technology that sets them apart from other products on the market. These offerings include: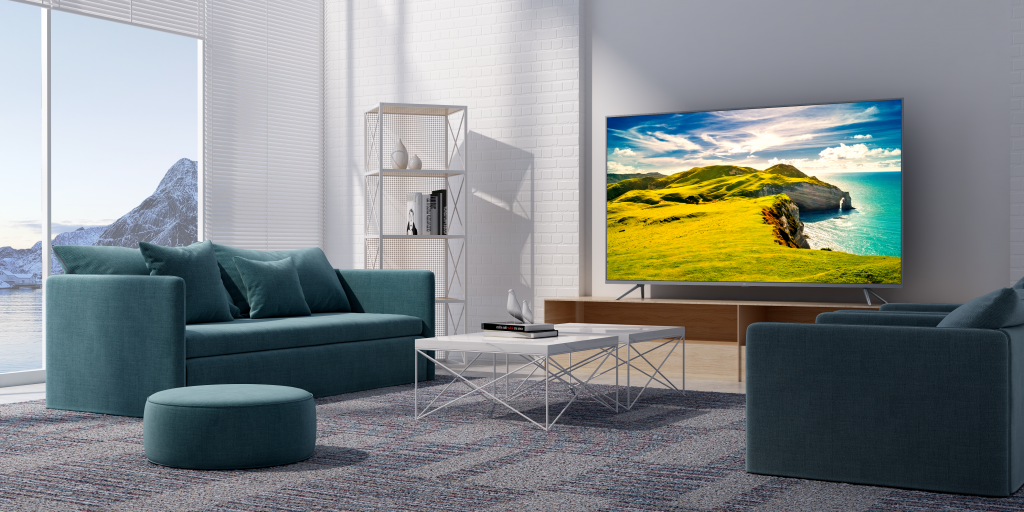 Mi TV 4S 65'': Boasting a truly cinematic experience, Mi TV 4S 65'' offers best-in-class picture quality with 4K and HDR10+, along with superior sound quality via DTS-HD and Dolby Audio support. Featuring a variety of content providers including Netflix, YouTube, Prime Video, and more, viewers will enjoy an extensive library of entertainment options. Additional apps can be downloaded from the Google Play Store for even more content options, and users can take advantage of convenient features such as Chromecast and Google Assistant.
Priced at €549, Mi TV 4S 65'' will be available for purchase this June at Authorized Mi Stores.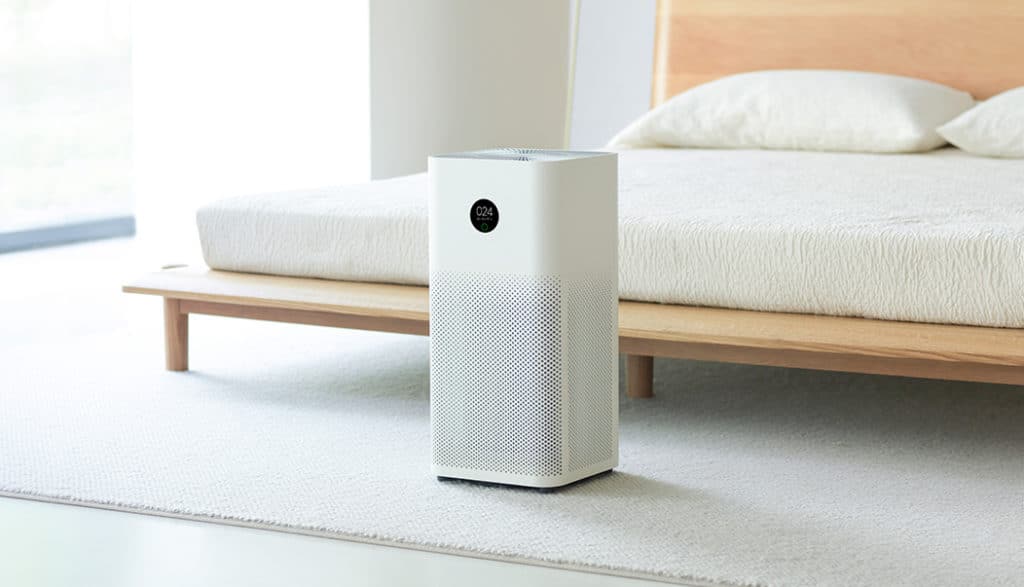 Mi Air Purifier 3H: Featuring a significantly improved purification performance, the newly released Mi Air Purifier 3H offers an upgraded CADR of 380m2 which efficiently covers up to 45m2 of space. It also sports a true HEPA filter that eliminates 99.97% of micro-particles and an OLED touch display that shows real-time air quality and allows users to manually adjust settings. Mi Air Purifier 3H can also be controlled via the Mi Home App and is compatible with Google Assistant and Amazon Alexa.
Mi Air Purifier 3H will be available soon, starting at €179.99.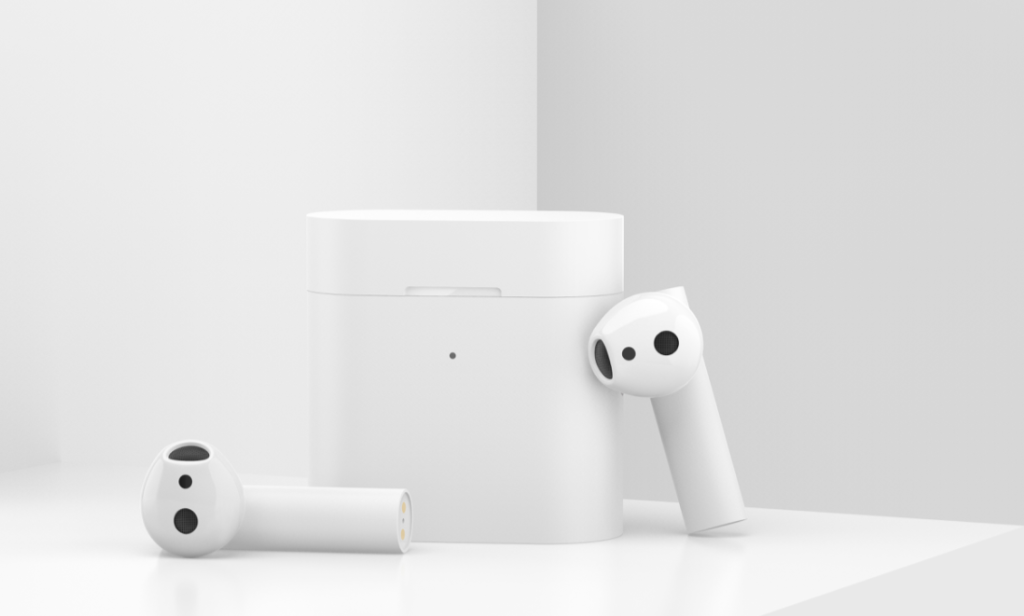 Mi True Wireless Earphones 2: The brand new Mi True Wireless Earphones 2 offer a premium sound experience with amplified bass and noise cancellation technology (ENC). Boasting Bluetooth 5.0, the new and improved earphones allow for a faster and more stabilized signal transmission. Users will enjoy the simplified experience with a pop-up pairing function, automatic detection for device in/off ear status, and a quick double-tap function to access music or voice assistant.
Mi True Wireless Earphones 2 will be available starting at €79.99.
XIAOMI INTRODUCES THE MOST ACCESSIBLE SNAPDRAGON 865 SMARTPHONES – REDMI K30 PRO AND REDMI K30 PRO ZOOM EDITION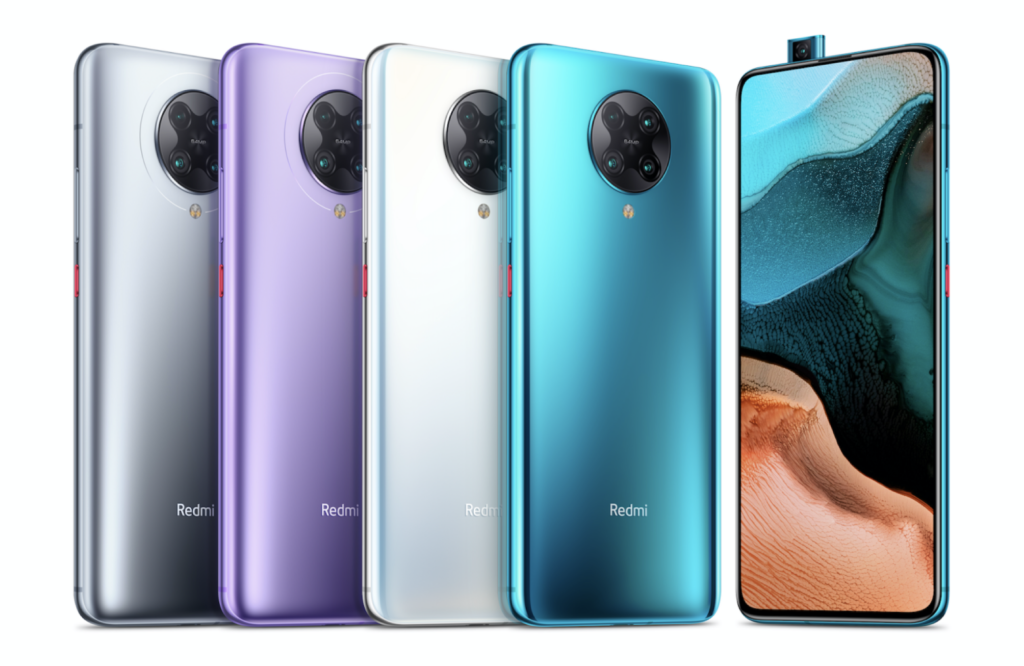 Global technology leader Xiaomi today unveiled its latest additions to the Redmi K30 line – the Redmi K30 Pro and Redmi K30 Pro Zoom Edition. The new Redmi flagship smartphones introduce an array of new and powerful configurations, which include the Qualcomm® Snapdragon™ 865, LPDDR5, and UFS 3.1. The new lineup aims to better your viewing and photo-taking experience with the Samsung AMOLED full-screen display with a pop-up camera and a rear camera setup with up to 3x optical zoom and dual optical image stabilization (OIS).
Along with the new smartphones, two brand new Redmi ecosystem products were also announced – Redmi AI Speaker Play and Redmi Smart TV Max 98". Both of these devices offer revolutionary viewing experiences with exceptional displays, with XiaoAi AI assistant support in the connected smart home era.
A performance beast featuring Snapdragon™ 865 and industry-leading storage combo
The new Redmi K30 Pro packs a whole bunch of performance upgrades, which includes the Qualcomm® Snapdragon™ 865, LPDDR5, and UFS 3.1 flash storage while retaining all of the flagship features from the Redmi K30 line.
Featuring the flagship Qualcomm® Snapdragon™ 865 processor, Redmi K30 Pro boasts a 20% performance boost compared to its predecessor. Built on the newest ARM Cortex-A77 microarchitecture and with the 7nm process, it ensures that the CPU operates on high power efficiency, regardless of the core size.
To ensure that it delivers an uncompromised experience, it comes paired with the top-of-the-line LPDDR5 and the latest UFS 3.1 flash storage. It continues to push the limits by supporting Turbo Write technology, bringing the sequential write speed to a maximum 777MB/s. With this, users can now effortlessly copy, compress, and download files at lightning speed. The LPDDR5 achieves a maximum pin speed of 5,500Mbps, while maintaining a lower power consumption compared to the previous generation.
Redmi K30 Pro is made for the gaming enthusiasts in mind, with a massive 3,435mm² vapor chamber (VC) cooling system, a large multi-layer graphite, and 9 built-in temperature sensors. It intelligently predicts and controls its internal temperature, ensuring sustained peak performance even when you are playing games for long hours.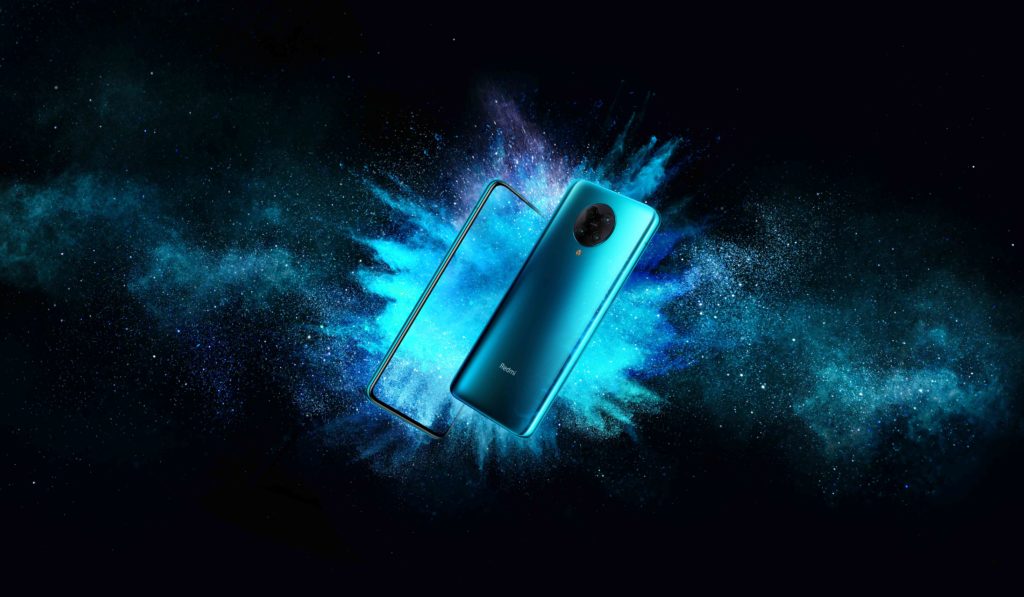 A true, immersive display with pop-up selfie camera
Redmi K30 Pro is made to impress with its ultimate full-screen experience. It features a pop-up selfie camera and ultra-slim bezels to achieve an incredible 92.7% screen-to-body ratio. The pop-up selfie camera pops up almost with no lag time – in mere 0.58 seconds – allowing users to switch between the front and rear camera effortlessly.
While it is equipped with an AMOLED full-screen display and a high 5,000,000:1 contrast ratio with 1200-nit peak brightness, it also has built-in light sensors on both the front and rear to precisely detect ambient light conditions. It then calibrates the screen brightness to ensure a comfortable viewing experience, even in backlit situations.
The display is also certified by German's TÜV Rheinland, guaranteeing eye comfort even after prolonged use.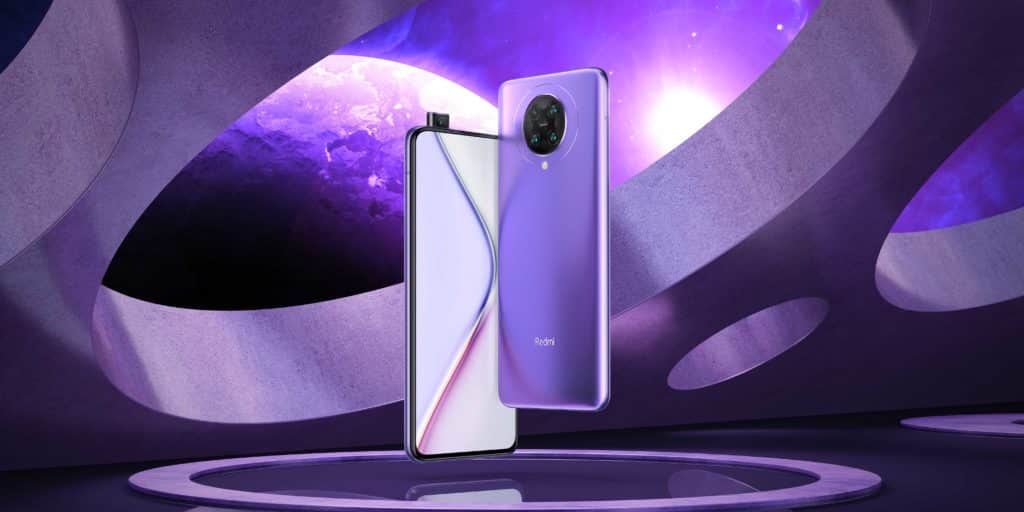 An amazing camera experience with 3x optical zoom and dual OIS
Redmi K30 Pro takes on a symmetrical quad camera setup, with the main camera using the 1/1.7-inch large Sony IMX686 sensor, allowing a direct output of 9248 x 6944 high-resolution images.
Redmi K30 Pro Zoom Edition is the first Redmi phone to adopt a 3x optical zoom lens and allows up to 30x digital zoom. The 64MP ultra high-resolution main camera and 3x telephoto lens are both equipped with 4-axis optical image stabilization (OIS), dramatically improving the quality of your photos, especially under low-light conditions.
Redmi K30 Pro also sports a special macro camera lens – and at present – the only telephoto macro lens in the market. This 5MP telephoto macro lens boasts a 50mm focal length that is comparable to macro lenses found in ordinary cameras and offers 2x magnification macro photography, making it the only "true macro" lens currently available in the smartphone industry.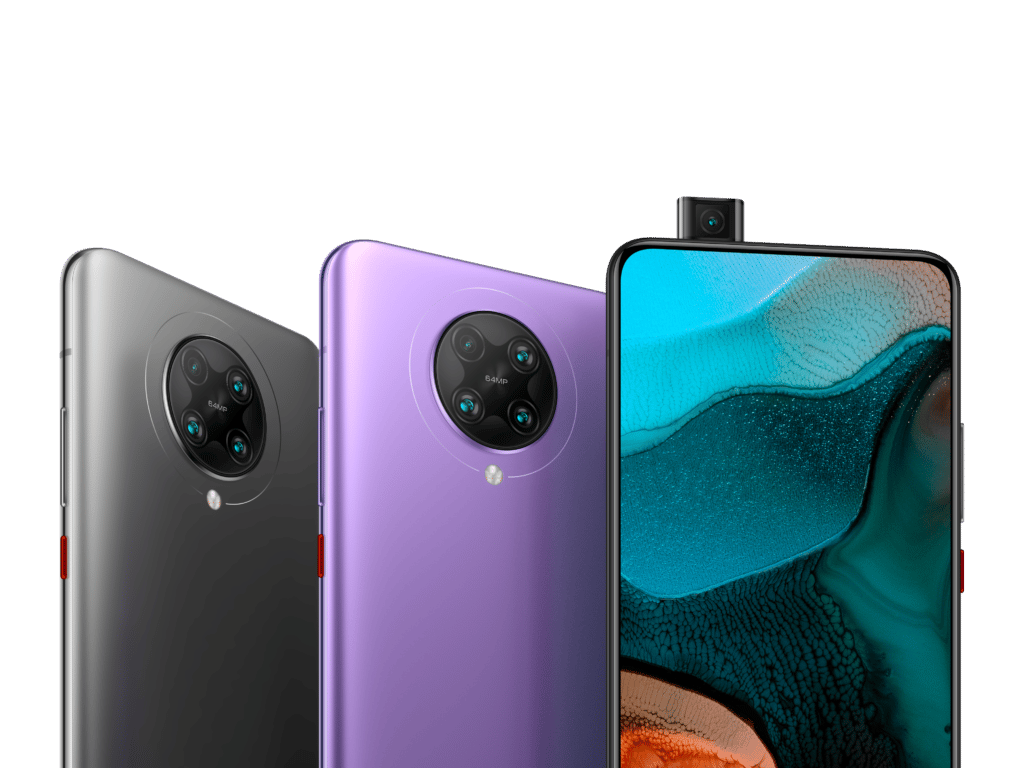 A complete flagship smartphone experience with the most beloved features
Redmi K30 Pro is designed without the bells and whistles while offering a true, flagship user experience. Despite the complex pop-up camera structure and the "sandwich" motherboard, the sound quality has not been compromised with a 1216 linear speaker.
Made with gaming enthusiasts in mind, the Redmi K30 Pro comes with the 3.5mm headphone jack with High-Res Audio certification. It has also passed stringent tests certifying its gaming core gaming capabilities.
The Redmi flagship also includes all of the fan favorites – the linear motor, infrared remote control, and a subtle notification light feature.
Starting from March 27, Redmi K30 Pro will be available for purchase in three variants: 6GB+128GB, 8GB+128GB, and 8GB+256GB, priced at RMB 2,999, RMB 3,399 and RMB 3,699 respectively.
Redmi K30 Pro Zoom Edition that features a 3x optical zoom and dual OIS will be available in two variants: 8GB+128GB and 8GB+235GB at RMB 3,799 and RMB 3,999 respectively.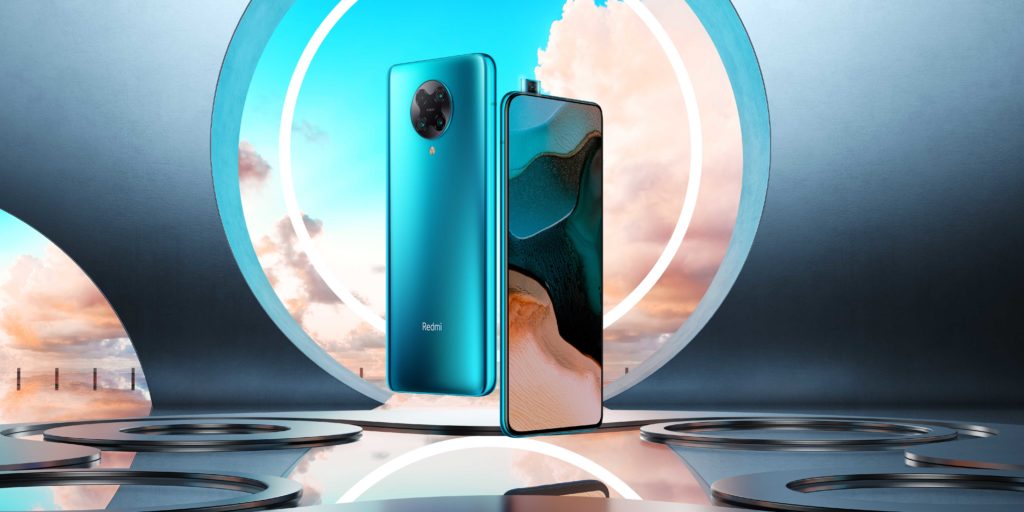 Redmi Smart Display 8": Kick-starting a new smart screen era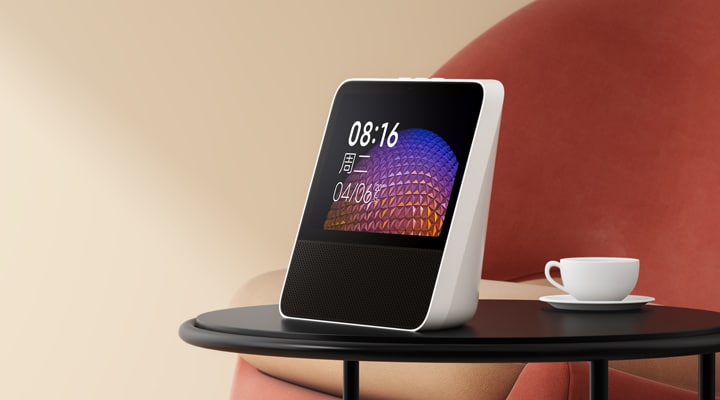 The newly released Redmi Smart Display 8'' features a massive 8-inch high-resolution screen with a 178° ultra-wide viewing angle, ensuring comfortable use of the device in every way. Also equipped with a built-in camera and the third-generation XiaoAi AI assistant, Redmi Smart Display 8'' can serve as a hub to IoT products, allowing users to easily control their smart home devices such as security camera and smart doorbell through the giant touchscreen, voice command, or even hand gestures. Redmi Smart Display 8'' also comes with a built-in Bluetooth Mesh gateway to connect Bluetooth-equipped devices in one simple click.
Priced at RMB 349, Redmi Smart Display 8'' will be available for crowdfunding on Xiaomi official channels in Mainland China from March 27.
Redmi Smart TV Max 98": Bringing home the big screen experience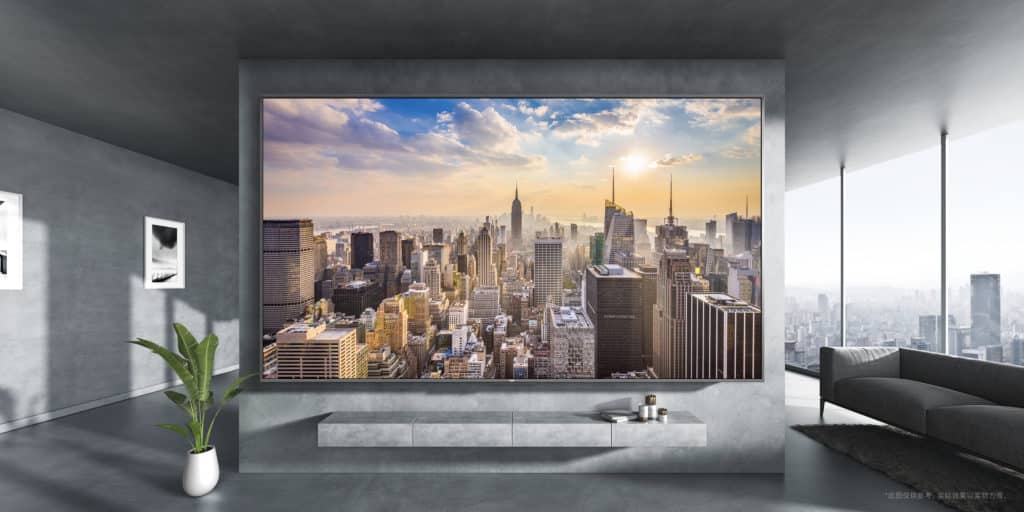 Introducing a truly immersive home cinema experience, Redmi released a brand-new TV variant with a gigantic 98-inch display that exceeds the size of a single bed. Comes with a 4K high-resolution display, and up to 85% NTSC color spectrum, Redmi Smart TV Max 98'' delivers unparalleled visual performance in the most precise way. It also leverages the local dimming technology to achieve a 140000:1 high contrast ratio, and the MEMC technology to ensure smooth and clear motion picture playback.
Enabled with XiaoAi AI assistant, users can easily search movies and even control IoT devices through Redmi Smart TV Max 98" using voice command. The device also sports Xiaomi's own PatchWall system which provides personalized content by learning users' habits through AI technology.
Priced at RMB 19,999, Redmi Smart TV Max 98" will be available for purchase from all official Xiaomi channels in Mainland China from April 6.