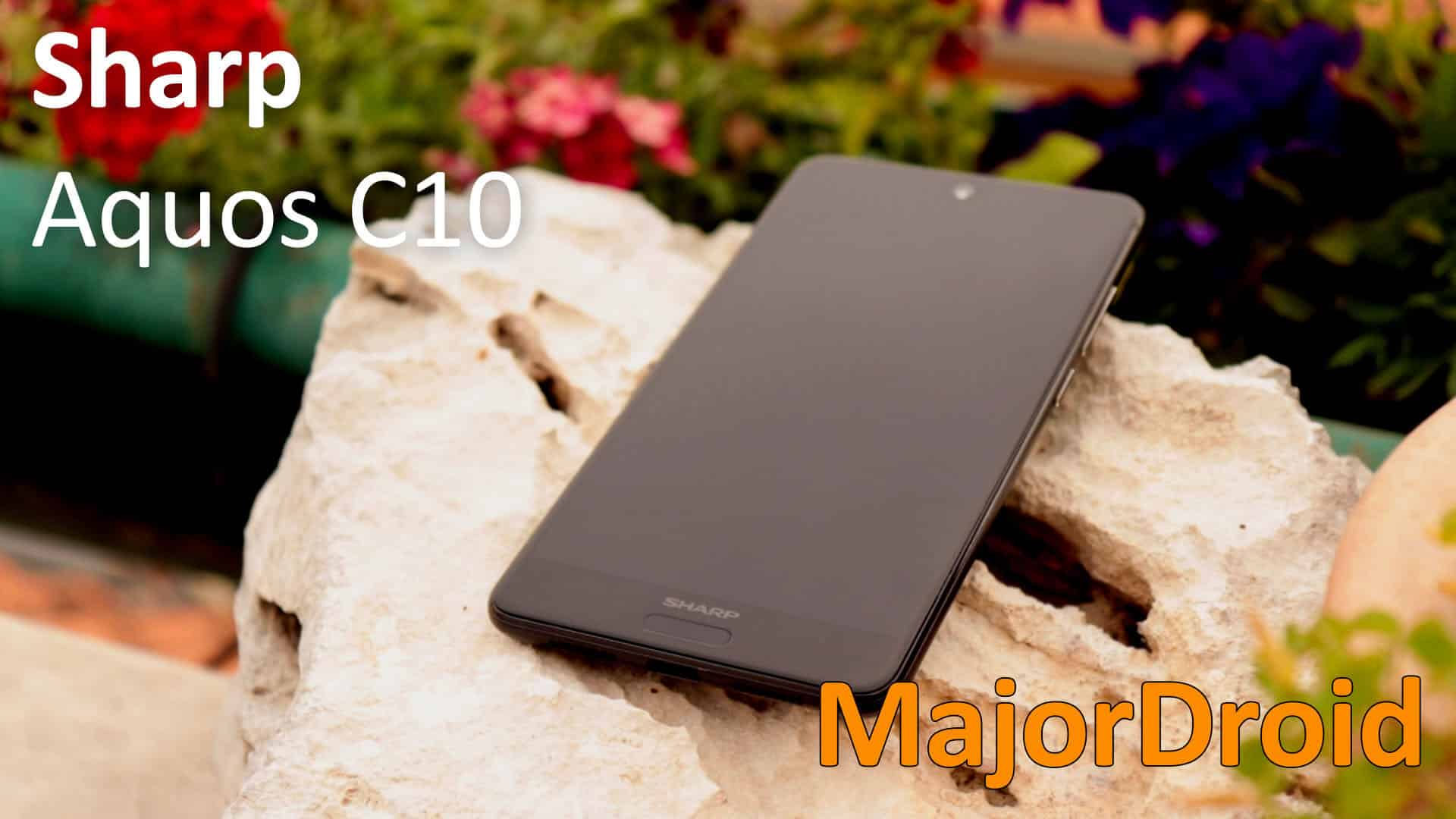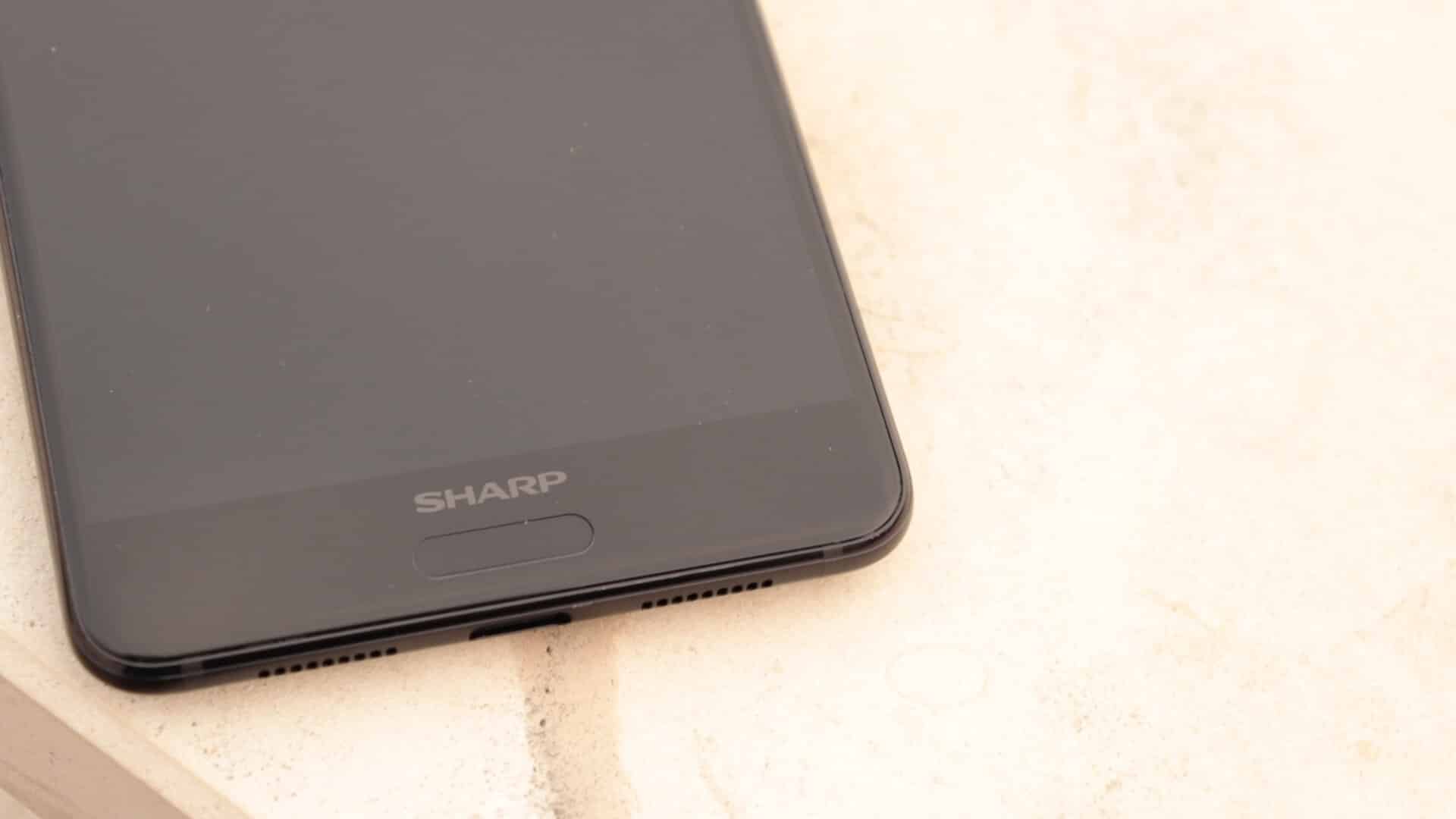 The Sharp C10 review has finally arrived! Sharp is a Japanese brand that mostly covers its market in Japan, but has recently started to turn its marketing to other areas of the world. So yes, Japan is not only popular for Hentai and awesome cars industry but they also get involved in the smartphone industry. Sharp is probably best known for their TVs or kitchen appliances to some, but they are fairly old players in the smartphone game, making phones like the Aquos Crystal back in 2014. Let's jump back to the C10 and look at all the interesting bits this smartphone hides.
Build quality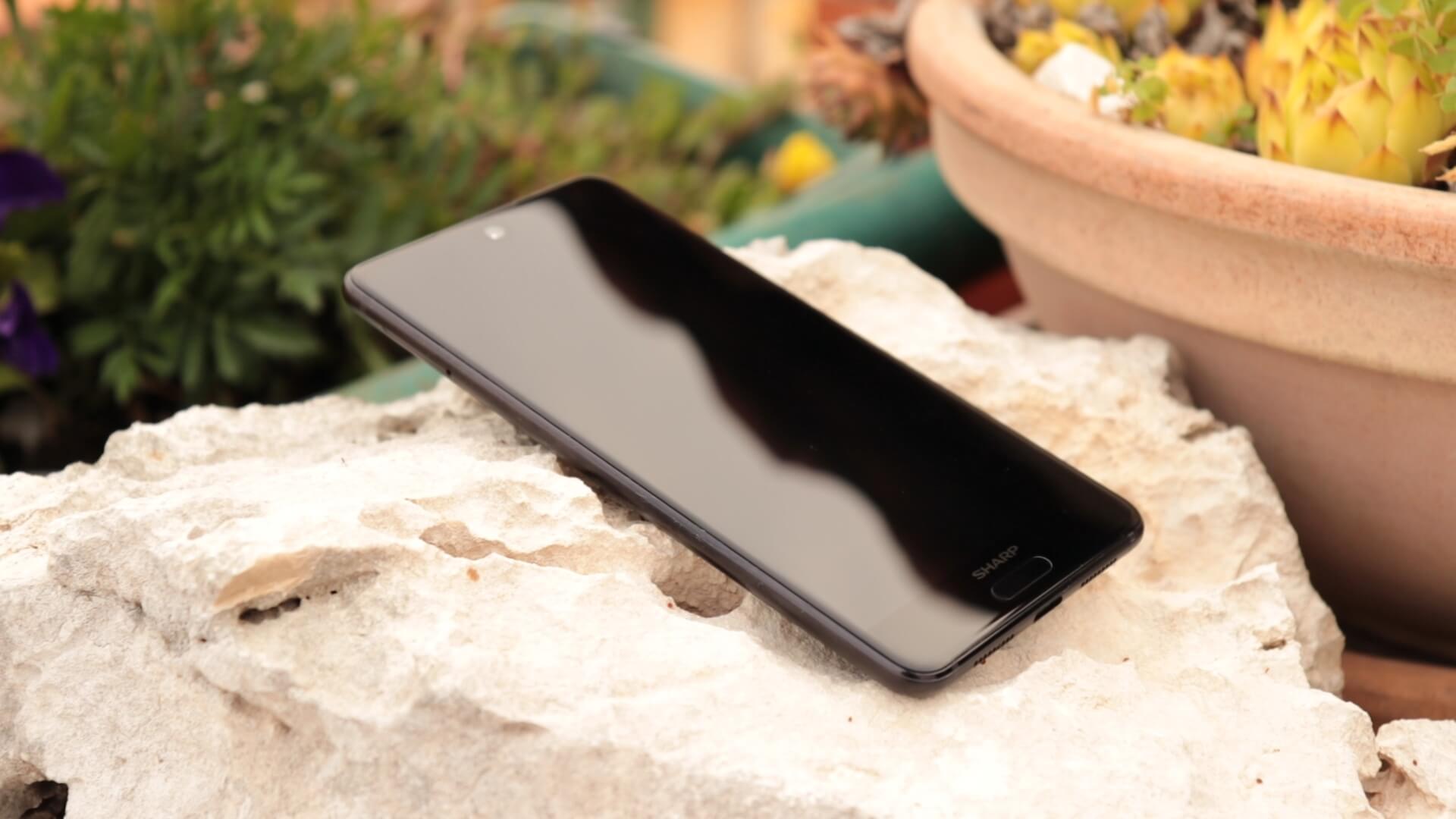 Because of it's non standard aspect ratio, this phone brings some quite interesting looks with it. It's a bit shorter and wider than what we're used to, with a droplet styled notch on the top and glossy plastic back. The USB-C jack lies on the bottom between the speaker and microphone grilles, but unfortunately there is no 3.5mm audio jack on the top which is a huge disappointment. Finally, the very clicky three buttons are positioned on the right side and are pretty easy to reach due to the phone's size.
The phone itself is fairly light in hand, but it still feels relatively sturdy and rigid. It is claimed to have gorilla Glass protection for the screen, but it's unknown which version of it exactly. Also, Sharp have decided to put the fingerprint reader on the front, so you get a small recession under the screen where the fingerprint sensor resides. The phone itself is not too thick either, so it's a real pleasure to handle all in all.
Android OS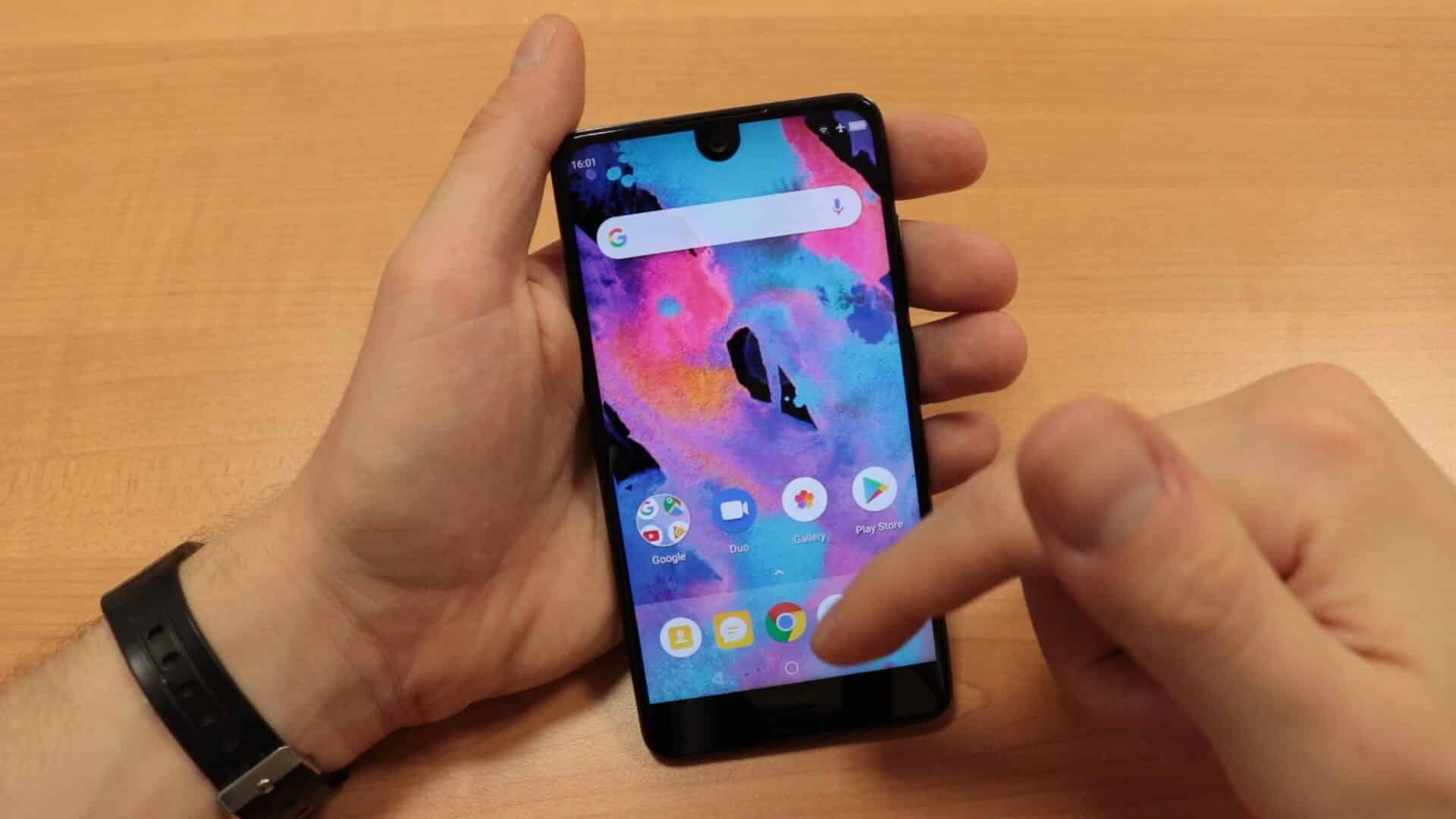 The OS on this thing is actually pretty light with little to no bloat! It's Android 8.0 Oreo with a few tweaks to the settings application, task switcher, and the system UI to handle the notch and to distinguish it from other Android phones. Notch handling is done on a per-app basis which means that most applications probably won't support it. I've found that only the stock gallery seems to make use of it, while Youtube cuts off the whole top. You can also disable most of the Google applications if you don't use them, that'll get you some extra RAM space if you need it. The situation here is fine although they should work on the visual integrity a bit in the future updates.
Performance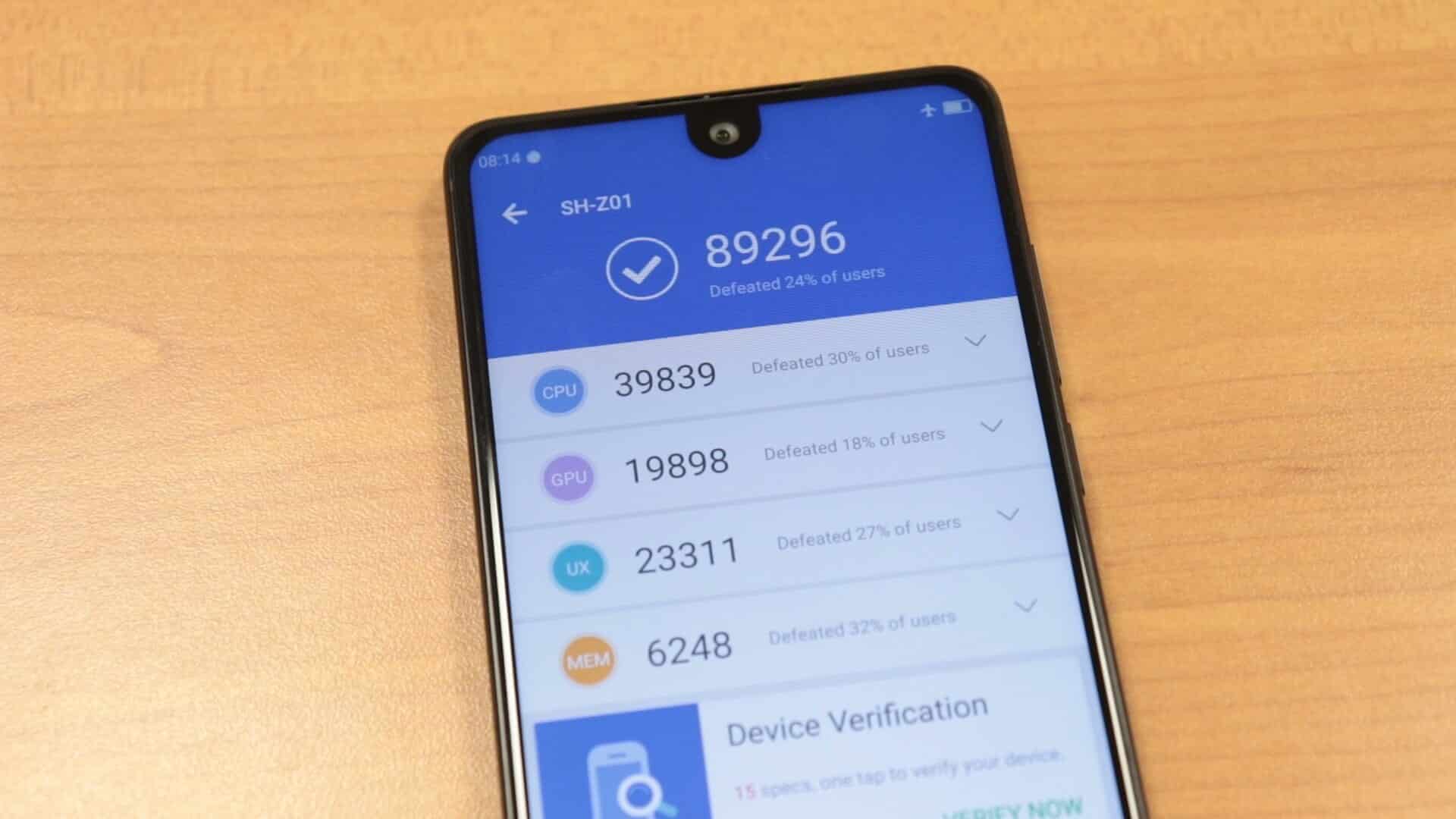 This phone gets 89296 points on Antutu which is not that great for a mid range device. Compared to the Mi A2 which gets 134348 points, performance of the C10 seems pretty bad, but it's not all that bleak. In Geekbench it gets 883 for the single core test, 4239 for the multi core test and 3702 for the renderscript test. Synthetic benchmarks obviously don't tell the full story as this device multitasks fairly fast and handles Chrome just fine for day to day web browsing. PUBG Mobile locks the graphics settings to low and even then it stutters here and there, so obviously don't pick this phone if you're looking for raw gaming performance. Even then, playing on it's relatively small screen won't be too comfortable of an experience. Regarding screens…
Screen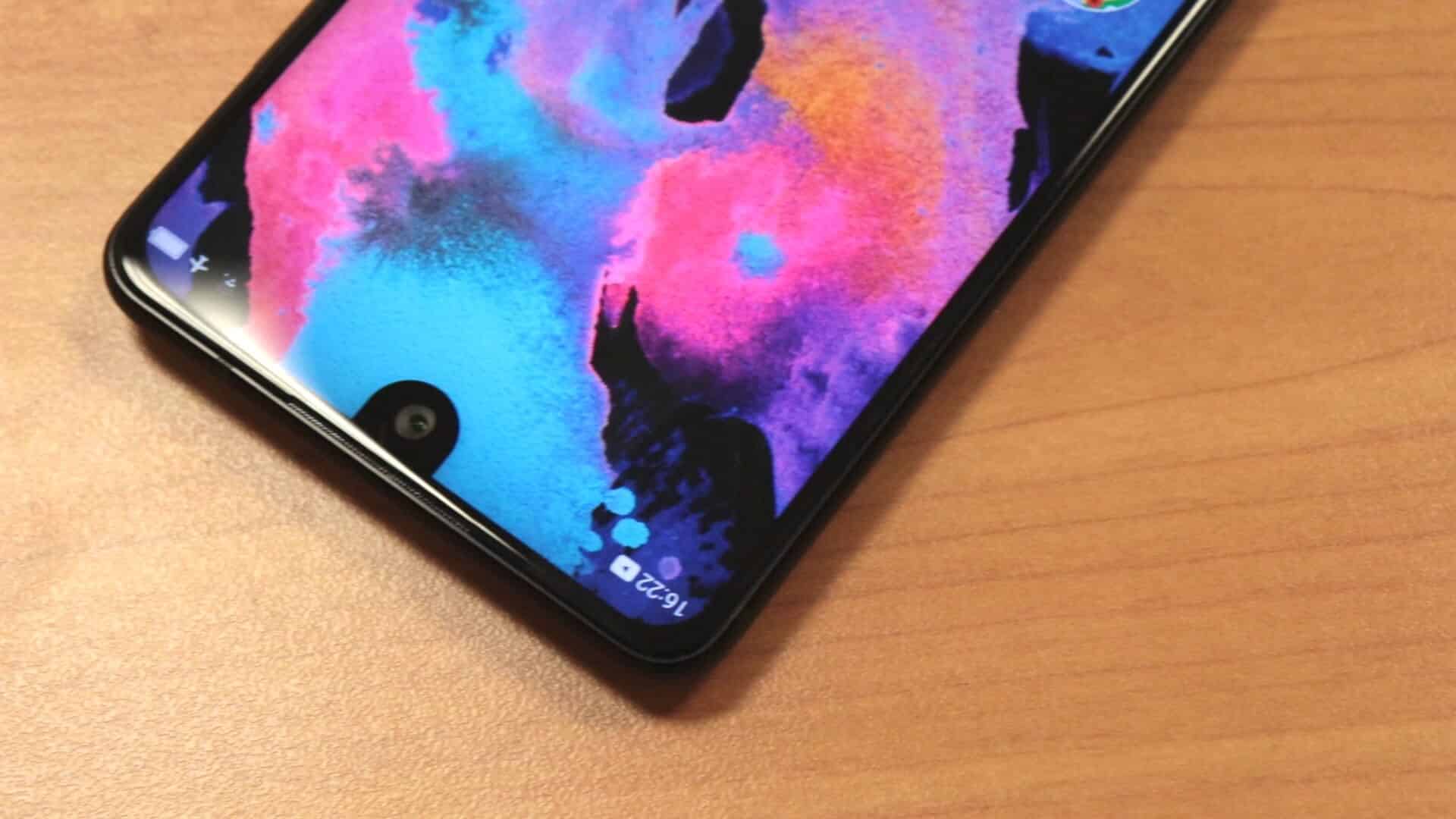 In a mid range phone like this, a screen usually won't be too interesting of a subject. C10's screen has some very rounded corners on the top including the notch, while the bottom just has regular, hard corners. You do get a relatively nice FHD+ IPS panel with a resolution of 1080×2040. Colors pop pretty nicely at higher brightness settings, and speaking of brightness this phone handles it pretty well. Lowest brightness doesn't go too low, but highest brightness is thankfully high enough for outside use.
Cameras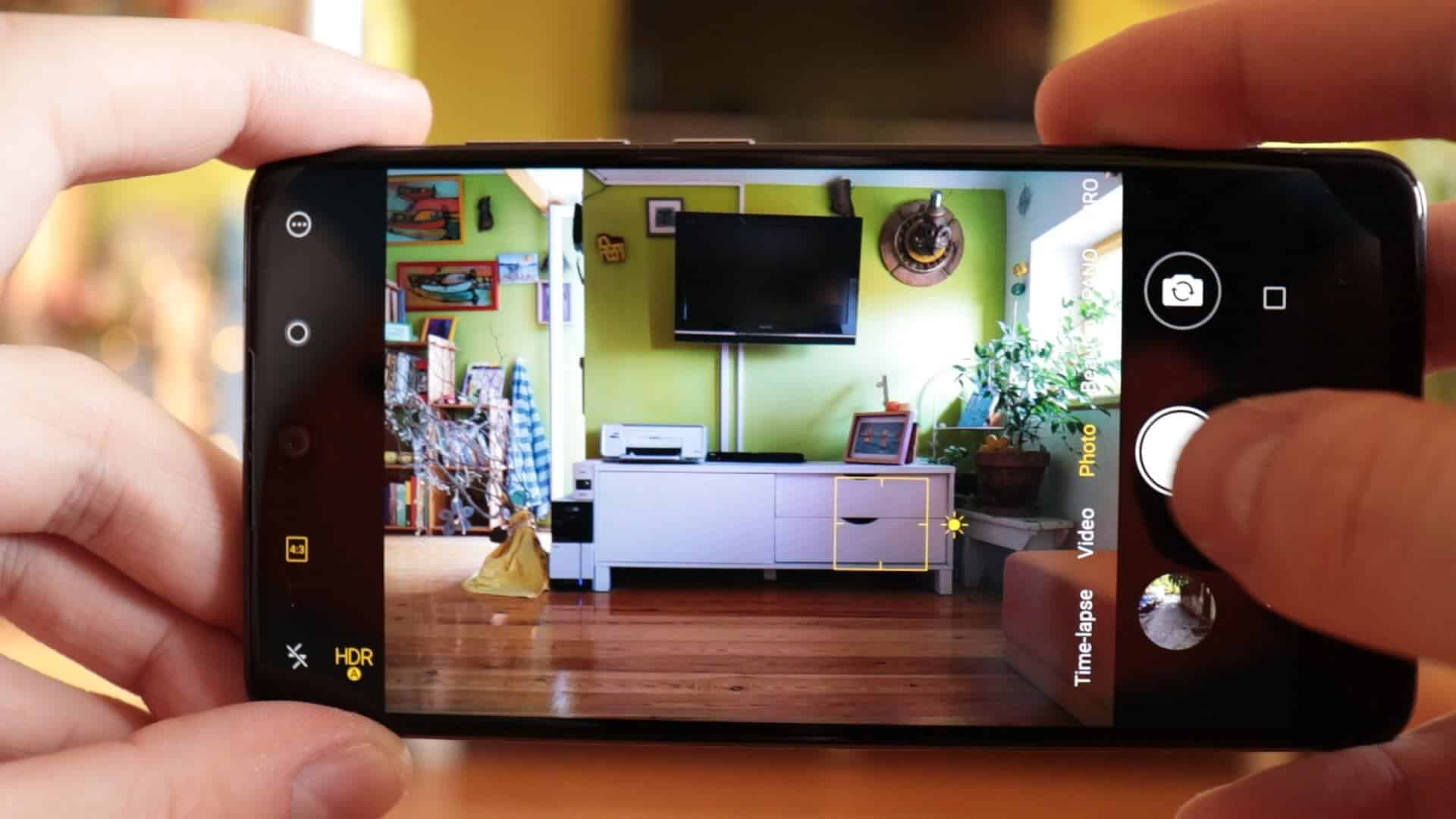 I have to say, this phone has quite an interesting thing going on with the camera. Unfortunately, the second camera is only used for depth detection in portrait mode so I think it's a bit of an useless addition, but the camera application itself is pretty feature packed. I'm happy to say that it also has a full featured manual mode with only the RAW option missing. The photos it takes on auto mode are lifelike, vibrant and just very pleasant in general. Given it's wide aperture, it's also pretty competitive at night, but only with still shots. Portrait mode gets you some pretty strong depth blur, but it's inaccurate as well so use it in moderation.
Switching over to video, the mild disappointment starts. No stabilization options at all, nor any slow motion modes available. Thankfully it does have 4K, but I don't think most people will find it very useful. Some EIS would go a long way here. All in all, it's a pretty competent camera in the price range with some nice software features like the picture-in-picture mode, but the second camera is a bit of a waste, and the addition of EIS would be extremely beneficial.
Audio Capabilities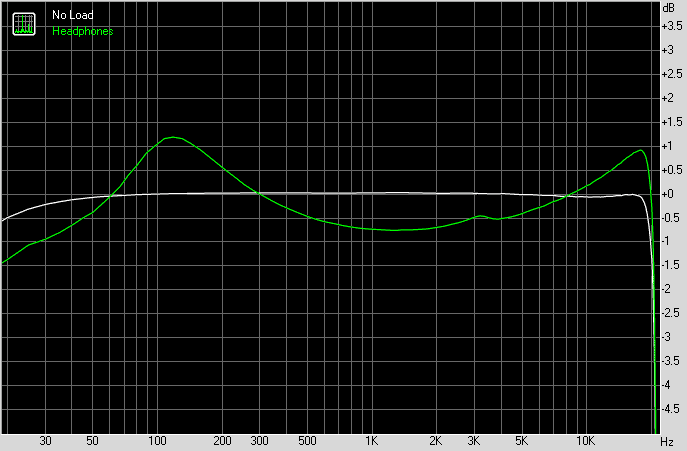 Testing the audio output on this phone yielded some fairly average results. Doing the tests with the headphones connected, we can see that the frequency response loses it's linearity and some distortion shows up on the low end. The stereo crosstalk also jumps up by almost 40dB with the headphones connected. These tests are done with a 55ohm set of on-ear headphones so results may vary with different loads. The audio output thankfully does get comfortably loud so it does seem to have enough power.
Similar situation for the speaker which gets relatively loud, but it carries some distortion along with it. Nothing tragic but you'll hear when you're pushing it. The plastic case doesn't resonate with the speaker that much so it doesn't help the tinny feel of the sound. For such a budget phone, I really didn't expect anything extraordinary from the loudspeaker so I wouldn't call it a disappointment by any means.
Battery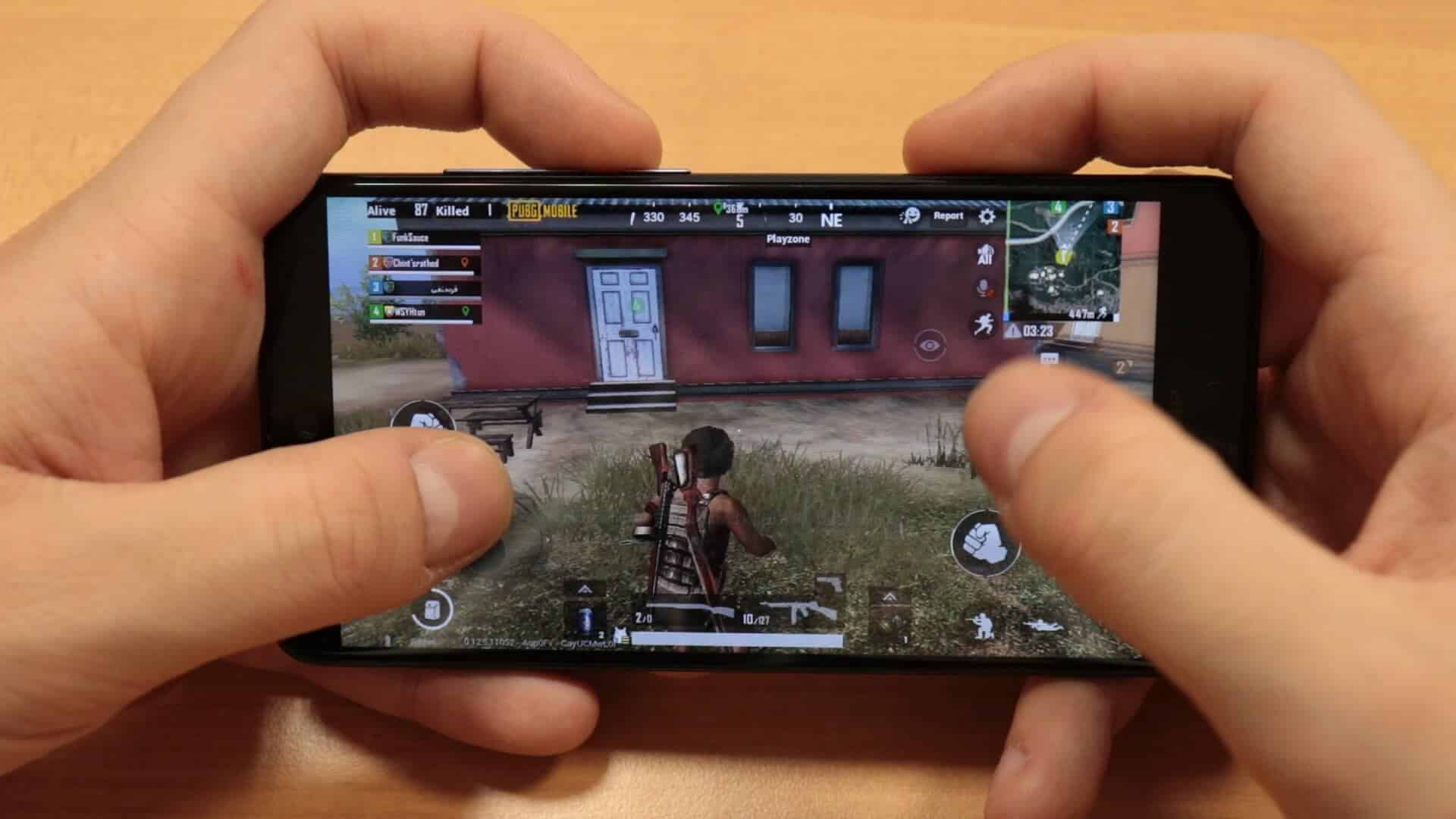 Running the Lab501 gaming test on maximum brightness for 15 minutes drained the battery by 5%. Playing PUBG mobile under the same testing conditions for the same amount of time drained the battery by 10%. So with a full battery, you could game on this phone for about 10 hours.
That's surprisingly good given the relatively small 2700mAh battery inside C10. It's standby times are even better since the phone shows little drain during the night and could probably last over a week if used sporadically. Suffice to say, I'm pleasantly surprised!
Additional features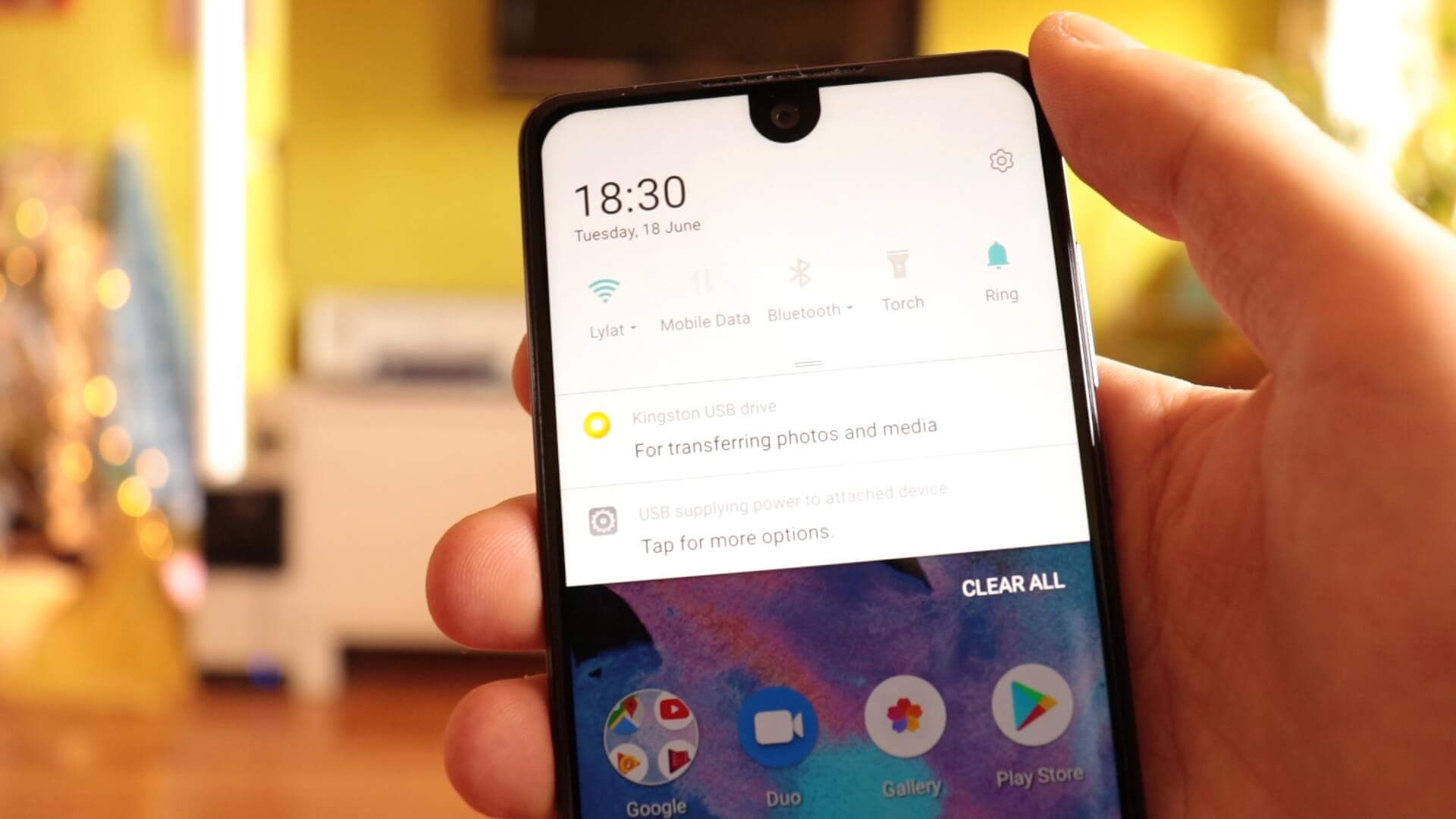 When it comes to additional features, this phone doesn't pack any surprises. Unfortunately, Sharp has even omitted an FM radio receiver software even though the hardware supports it. There's no FM radio application to be found anywhere! The fingerprint reader usually unlocks on the second try, but the results can vary and it's pretty fast when it works.
GPS also hasn't been proven too spectacular as it took a while to get my location acquired, but it works all right once it locks on the satellites. Finally, there's full OTG functionality here so you can plug in flash drives and all kinds of other peripherals into your phone. No problem!
Closure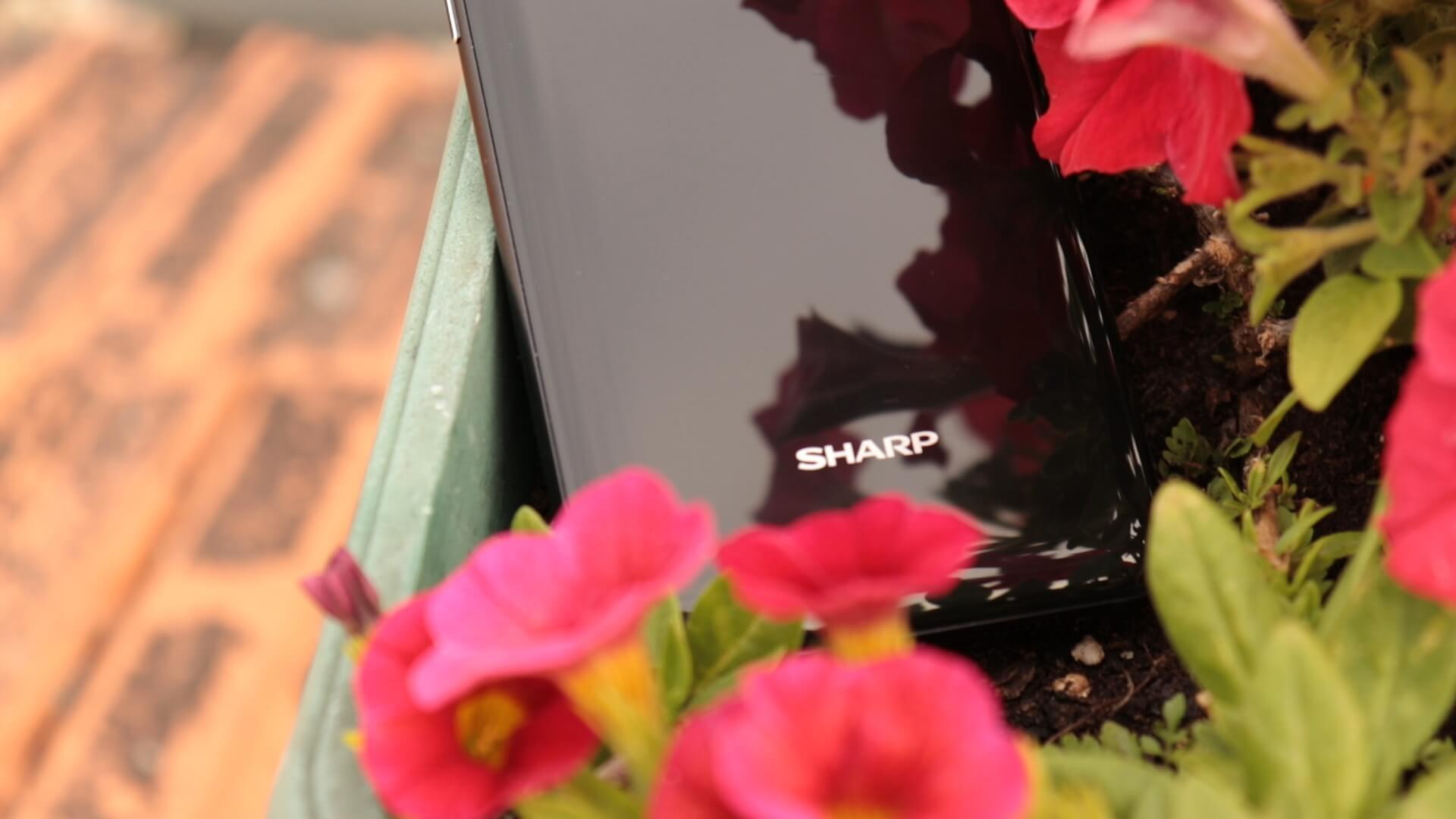 The Sharp C10 is an interesting budget phone with a pretty stern and business-like design. Even though the performance might not be the selling point here, you trade it in for a very respectable camera which I'd say is the highlight of this phone. Unfortunately some bad decisions were made, for example the removal of the 3.5mm jack and the lackluster notch handling, but all in all it could be way worse. In the end, all that matters is preference – what do you want out of your phone and what are you willing to sacrifice.
moto g 5G plus: The future of ultrafast connectivity for everyone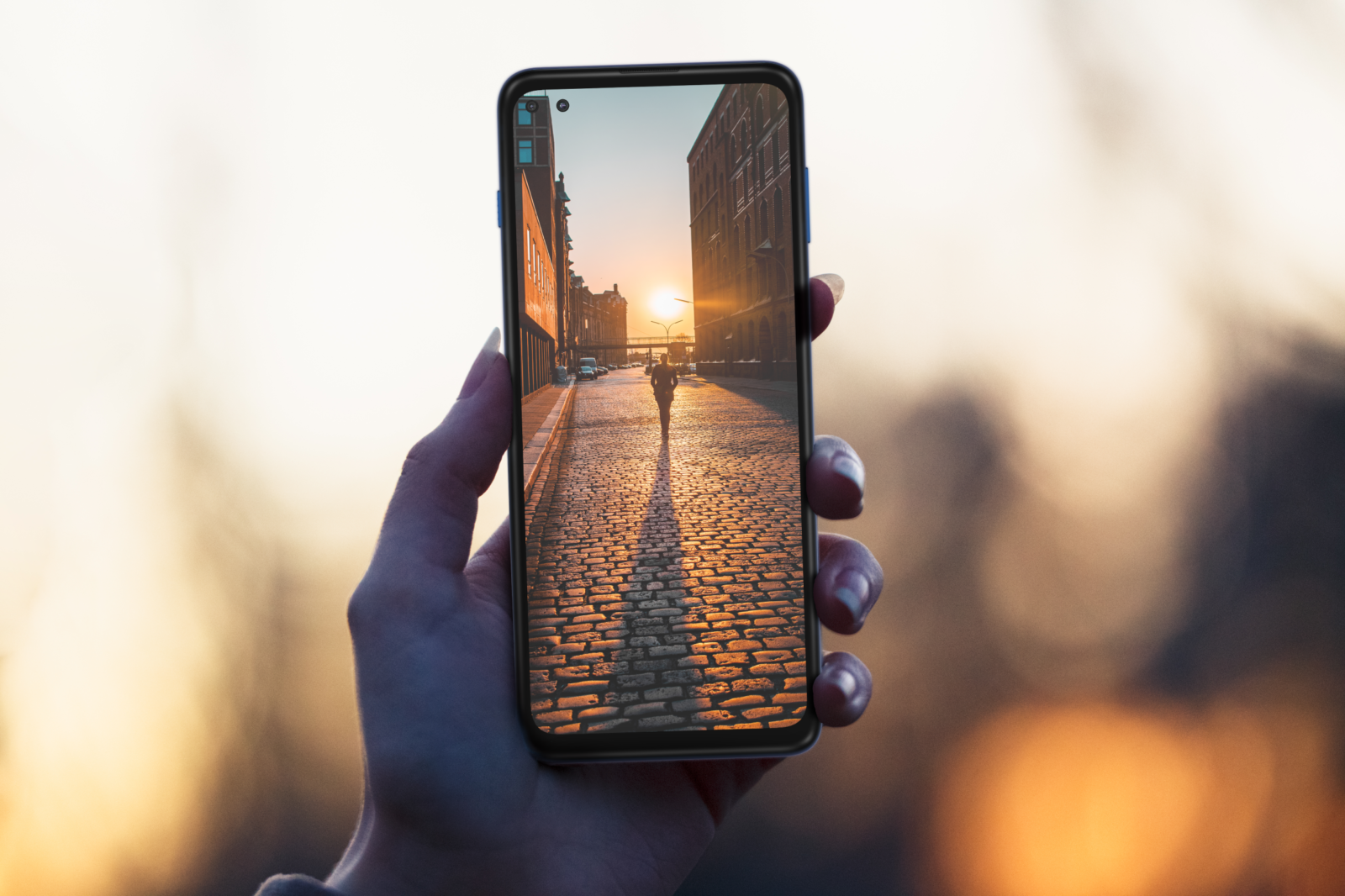 Motorola's mission is and always has been to make innovative technology and meaningful mobile experiences accessible to everyone. Motorola announced moto g 5G plus, the smartphone that will bring the power of 5G technology into more people's hands without sacrificing the features they know are most important to them.
On top of ultra-fast connectivity available for anyone, moto g 5G plus delivers industry-leading features that matter most to consumers. Whether they're looking for incredible performance or an outstanding CinemaVision display with a higher refresh rate, moto g 5G plus offers this and so much more. With our first ever ultra-wide front camera system, 48MP quad camera system and powerhouse battery life, get ready for an uncompromised and amazing experience.
5G connectivity delivers more bandwidth, lower latency, and reduced lag time, which means downloading entire movies in minutes, streaming intensive online games without lag, and feeling like you're right there in the moment when video calling with loved ones. moto g 5G plus is built by the team at the forefront of every new generation of wireless technology in history. By offering compatibility with both 4G and 5G networks, you're covered for today and ready for tomorrow.
With moto g 5G plus they're bringing the display experience to another level. Every scroll and swipe will look amazing thanks to the 90 Hz screen refresh rate that ensures smooth movements through the app drawer, images, and webpages, and offers a sleeker gaming experience. Plus, it comes with our largest screen ever in a moto g device. The 6.7″ CinemaVision Full HD+ display offers a massive ultra-wide screen for a cinematic viewing. It's certified for HDR10, so you can enjoy your favorite movies, shows, and photos in vivid, true-to-life colors with improved brightness and contrast. And with the unique 21:9 aspect ratio, the phone offers a beautifully streamlined design that's easy to hold while elegantly accommodating the large, gorgeous screen in your hand.
moto g 5G plus also introduces our first-ever dual selfie camera system with a unique ultra-wide selfie lens. With the ability to fit 4x more of your friends or background into your frame, you can leave the selfie stick at home. The main 16MP camera features Quad Pixel technology with 4x more light sensitivity6, for brighter low-light shots. Now you can capture Instagram-worthy snapshots no matter what the conditions are.
With the rear camera system you'll have the perfect camera for any situation, any way you look at it. The 48 MP main sensor with Quad Pixel technology and 4x light sensitivity makes every shot shine, even in low lighting. The ultra-wide lens also fits 4x more into the screen so you never miss a single detail in a larger-than-life shot. A depth sensor makes everyday photos extraordinary with DSLR-quality blurred out backgrounds, and a dedicated Macro Vision camera gets you 5x closer to your subject compared with a normal lens for stunning, pro-looking photos that will take your breath away.
The moto g 5G plus is powered by the advanced Qualcomm® Snapdragon™ 765 Mobile Platform featuring the Qualcomm® Snapdragon™ X52 Modem-RF System to enable exceptional performance to meet even the most demanding 5G use cases. Moreover, it unites 5G and AI to power select premium-tier experiences, including breakthrough entertainment, intelligent multi-camera capabilities, and support for all-day battery life. No matter how fast you're moving or how much you're multitasking, moto g 5G plus can keep up.
All this performance is powered by a powerful 5,000 mAh battery so you can go for two days without having to worry about slowing down or recharging.5 Free yourself from the tyranny of power outlets and game or stream to your heart's content. When you do need to plug in, 20W TurboPower™ charging makes getting back to the good stuff easier than ever.
With moto g 5G plus there's a better way to pay. Simply hold your phone near an NFC terminal to make a purchase at the store. It's fast and secure, so there's no need to carry cash or credit cards. NFC technology also lets you wirelessly share content like contacts, pictures, and videos with other devices.
When it comes to software, our priority is bringing the best experiences possible to our consumers, and our relationship with Google speaks to that commitment. Motorola continues to build on a tight integration with Google services. As with all Motorola devices, Google Photos remains our native gallery app. With it you will have a new way to store, search, and share all your photos and videos. Automatically organized and searchable by the people, places, and things in them, your photos and memories are always easy to find and share. This means unlimited storage for all of your photos which are automatically backed up and can be accessed, edited and shared from anywhere.
Instead of duplicating the great things Google does with Android, they choose to build upon it to enhance customers' mobile experience. That's why moto g 5G plus also includes My UX, which brings all Moto Experiences customers have come to know and love as well as a variety of new customizable features. My UX gives users custom settings and advanced controls to music, videos and games. Users can even create their own device themes by choosing from unique fonts, colors, and icon shapes, so their phone is one in a million.
Availability & pricing
moto g 5G plus will be available from July 8th on across Europe in two variants, starting at €349 and €399. Prices by market may vary depending on local taxes and memory configurations. Moto g 5G plus will also reach KSA, UAE and many other markets in the near future.
With the exciting release of moto g 5G plus in Europe, Motorola is advancing its mission to deliver 5G for all. In North America, affordable 5G started with moto z4 and 5G moto mod, and continues with edge, launching later this summer. To further our mission, Motorola is committing to launch a sub-$500 5G device in North America this fall.
Source: Motorola Blog
Upcoming Android 11 Promises Magnificent Updates to OPPO ColorOS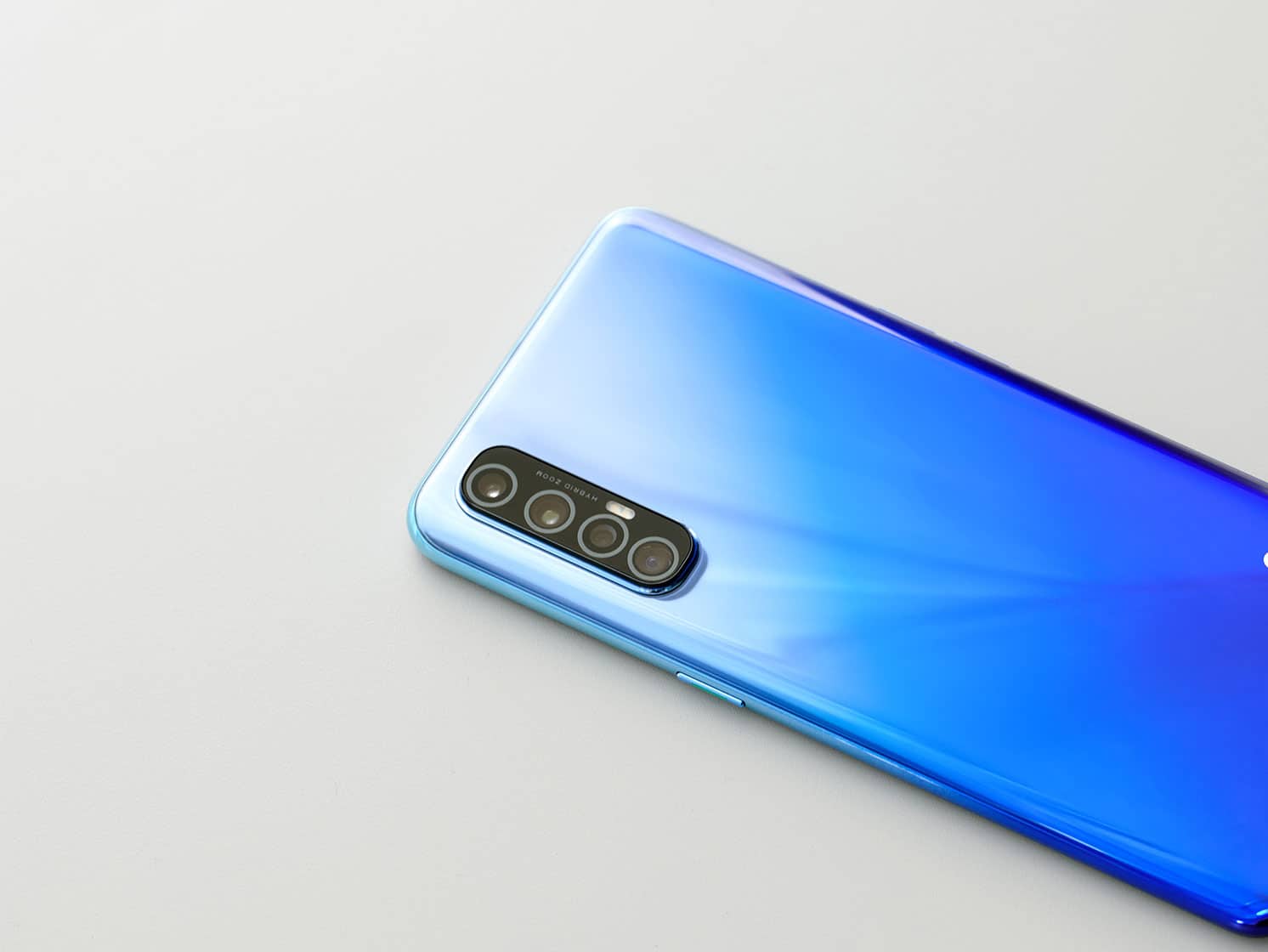 Android 11 was officially announced and OPPO Find X2 Series will be one of the first devices to adopt it!
Android 11 Beta 1 will soon be available on OPPO Find X2 Series – expected to include potent updates to features like enhanced privacy, smart home controls, and notification management.
Here's some of the features we are looking forward to in Android 11 Beta
Dedicated Conversations section in the notification shade where you can easily view, engage and prioritise chats from various apps.
New floating Bubbles UI for messaging apps that enables users to create floating windows for individual chats to improve multitasking.
Improved privacy protection with additional one-time permission, permission auto reset*, and background location preferences for more control over sensitive permissions.
ColorOS will incorporate additional features from Android 11 Beta in its future beta releases.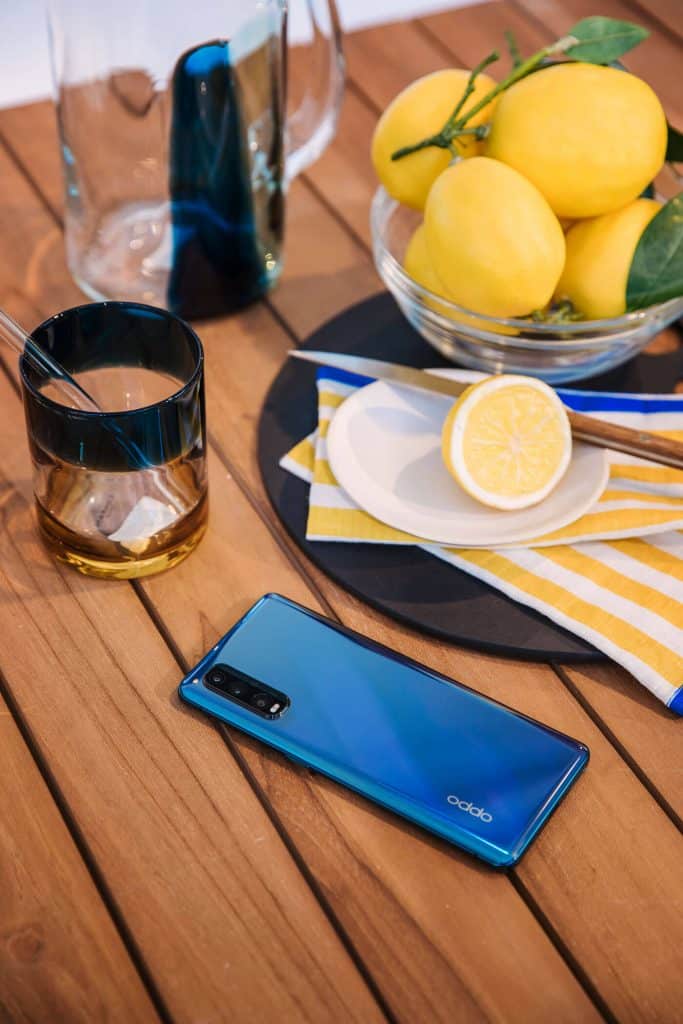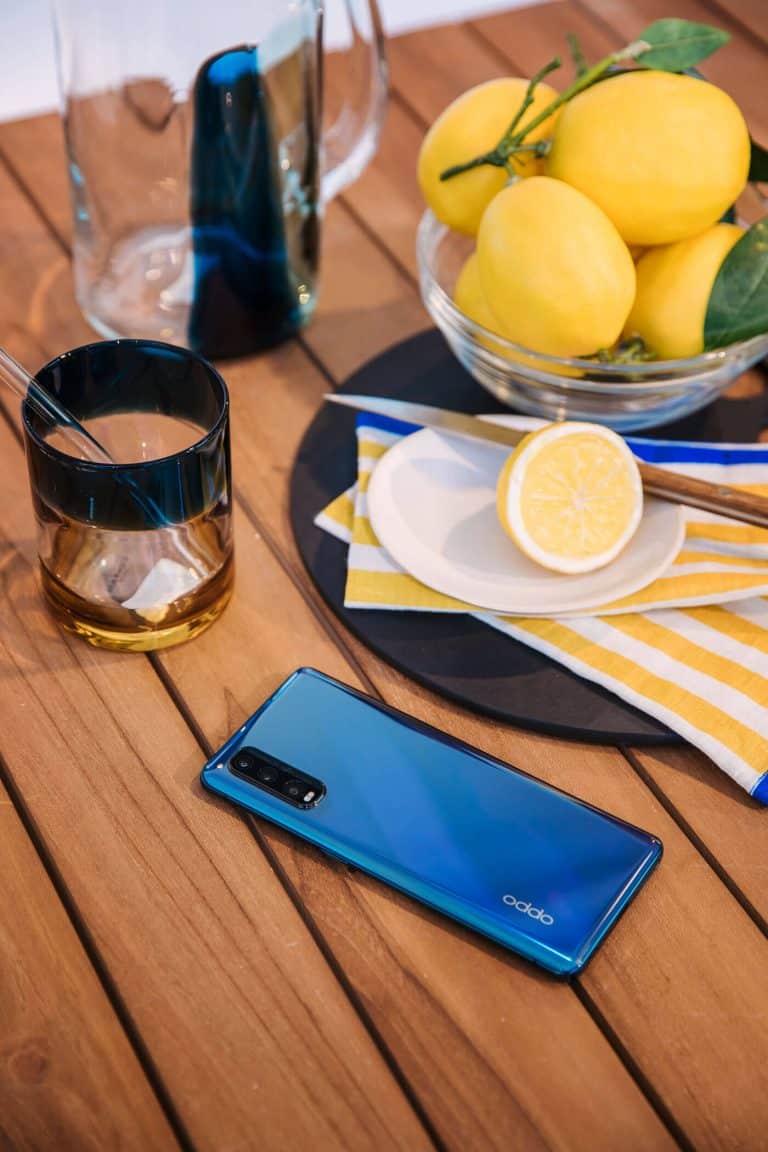 Some Favorite ColorOS 7.1 Features
We expect many developments upon these features in future ColorOS iterations. In the meantime, here are some unmissable features of our Android based operating system.
ColorOS 7.1 includes many cutting-edge features that will continue to be iterated upon moving forward. There are several exciting inclusions on ColorOS, such as its beautiful design aesthetics, smart 5G capabilities, and enhanced image processing.
ColorOS 7 Design & Style
Lightweight Icons – icons feature a stylized design with thinner lines for increased legibility.
Icon Styles – offers 3 sets of exclusively designed icon styles to choose from – rectangle, pebble, and default.
Redesigned & Customizable Third-Party App Icons – users may adjust the size, shape, and arrangement of apps on the Home screen.
Artistic Wallpaper Designs – Our design philosophy has been implemented in ColorOS 7 through our artist wallpaper project, which brings stunning nature, purity, geometry, culture, life, and future themes to the forefront.
Live Wallpapers – With the help of computer graphics algorithms, technology and art converge to offer a wide variety of dynamically interactive live wallpapers.
ColorOS 7 Ultra Vision & Enhanced Image Processing
Video Motion Compensation – Find X2 Pro is able to boost video frame rate from 30fps to as high as 120fps, for greatly enhanced stability, less blur, and improved resolution. Especially useful for sports, action cinema, and scenes with quick cuts!
HDR Video Enhancement – Find X2 Pro can convert SDR video to HDR quality, which increases clarity, brightness, color display, and dynamic range for your viewing pleasure.
AI Adaptive Eye Protection System – Automatically adjusts color temperature and brightness according to ambient lighting, making it much easier on the eyes.
Ultra Steady 2.0 – One of the best steady-video processing technologies in the industry, bringing phone cameras up to the level of professional motion picture cameras. Steady videos on the go are more possible now than ever, even during bumpy vehicle rides.
Ultra Night Mode 3.0 – Enables users to shoot in darkness with daytime-quality zoom. All three rear cameras on OPPO Find X2 Pro support Ultra Night Mode with up to 20x zoom.
ColorOS 7 Smart 5G
Power Consumption Optimization – ColorOS 7.1 can automatically and seamlessly switch between 4G and 5G depending on the temperature, battery level, network speeds, and usage scenarios – ensuring optimal use of your device's battery.
Smart Cell Selection – AI-enabled modeling algorithms allow your devices to more quickly search for and connect to 5G networks.
Dual Mode 5G – Find X2 Series can automatically switch between NSA and SA 5G networks.
Source: OPPO
Samsung A01 core appears on Google Play Console with specifications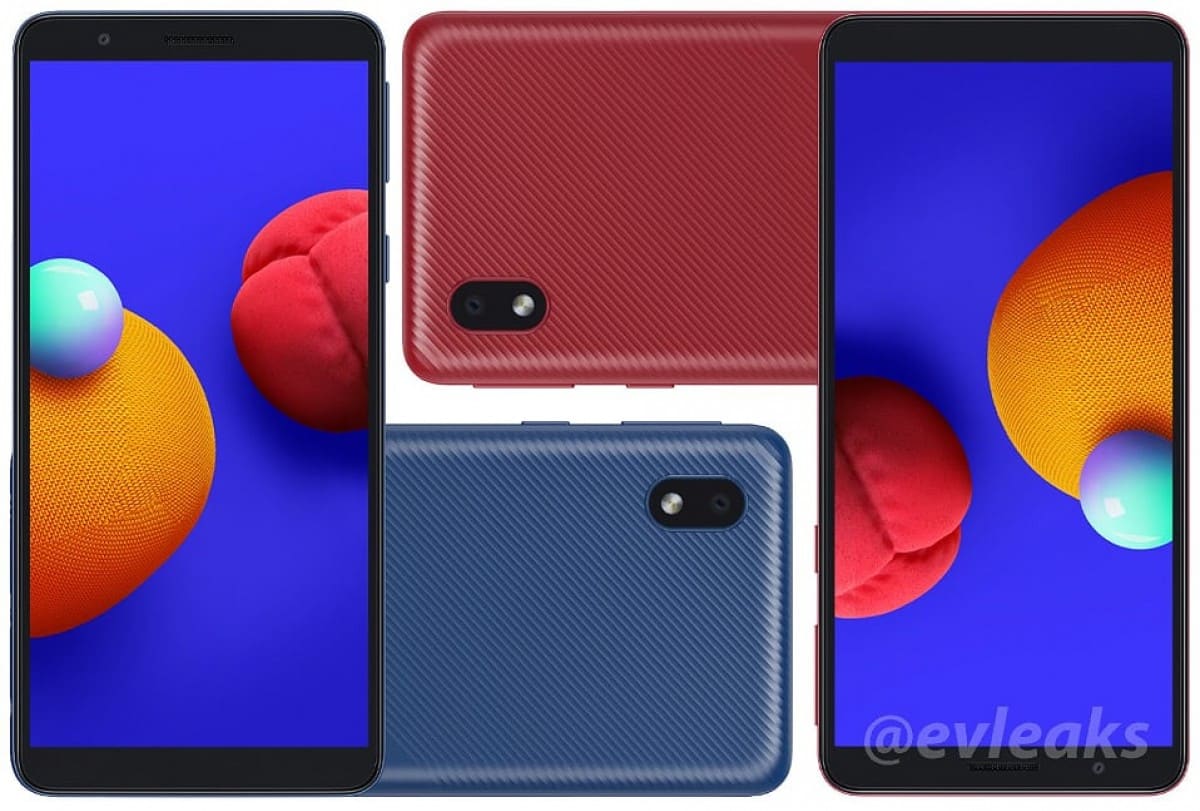 A new phone has been spotted on the Google Play Console. The phone produced by Samsung Electronics, the South Korea giant tech company, has appeared with the name Galaxy A01 Core. Samsung Galaxy A01 core is set to be launched anytime from now. The Galaxy A01 core is reported to be the lower version of the Galaxy A01 released in December 2019. Unlike Samsung's regular phones, the Galaxy A01 core is going to be ultra-affordable, a budget model of Samsung. The new phone has surfaced on Google Play Console with its key specifications. It is certified with Bluetooth 5.0 at Bluetooth SIG with the model number SM-A013F_DS. This model number is similar to SM-A013F, which appeared on Geekbench listing. This new phone may be the same phone that appeared as Galaxy A01e. It is rumored that if it is the same phone, then Galaxy A01 Core will be the official and final product name of the phone.
Expected Specifications of Samsung Galaxy A01 Core
The phone appears to have 720 x 1480 pixels display with 320ppi pixel density. The chipset is a 3-year old MT6739WW, which is surprising as it is a rare platform. Although it is a modern smartphone SoC that provides a great Android experience, it is cost-effective, which seems to buttress the fact that the phone's price is going to be a budget-friendly model, which might be the cheapest smartphone produced by the giant tech company. The new phone seems to have run on 1GB of RAM and the latest Android 10.0 version. What is unsure is whether it will run on the full version of Android 10 or the Go edition. But it will most likely run on the lightweight Go edition as it is precisely for low-cost devices. More so, the specs of the new Samsung phone appear to be similar to that of Nokia 1 plus, which also has a chipset of MT6739. Nokia 1 Plus runs on the Android 10 Go edition too.
The model number of the new phone that appeared on the SIG listing has also appeared on the Wi-Fi alliance site. It seems to have a Wi-Fi 802.11b/g/n dual-band.
These are the specifications that have been released for now. Specifications such as physical appearance, camera quality, processor frequency, battery capacity, screen type, and other features are yet to be known. But this will be known soon enough, once the phone is unveiled.
Capability
Although there will be limitations to the ability of the Galaxy A01 Core, however, it will not be classed as obsolete. As said earlier, some of the specs are similar to that of Nokia 1 plus, and we know what the Nokia Phone is capable of. With the specs, it's going to be able to run android apps and games. Users will also be able to play casino online and other games or software that require Flash or Java Technology. The display also appears with good graphics quality that will be good for media and games like slots, RPG and other games. With the Wi-Fi version of the phone, the connection to diverse wireless networks is guaranteed. The connection can range from mobile hotspots to mobile Wi-Fi, even to the modern Wi-Fi routers.
Conclusion
Many people, especially the producing company fans, have their fingers crossed for the launching of the phone. With the approval from Bluetooth SIG and certification received from the Wi-Fi Alliance, it is an indication that Samsung will unveil the phone in a few weeks. Samsung products are always a big fish in the mobile phone market. Of a certainty, when this new product hits the mobile market, it will cause significant competition among devices of its cadre.