HiMedia Q30 Review: Best Budget Android TV Box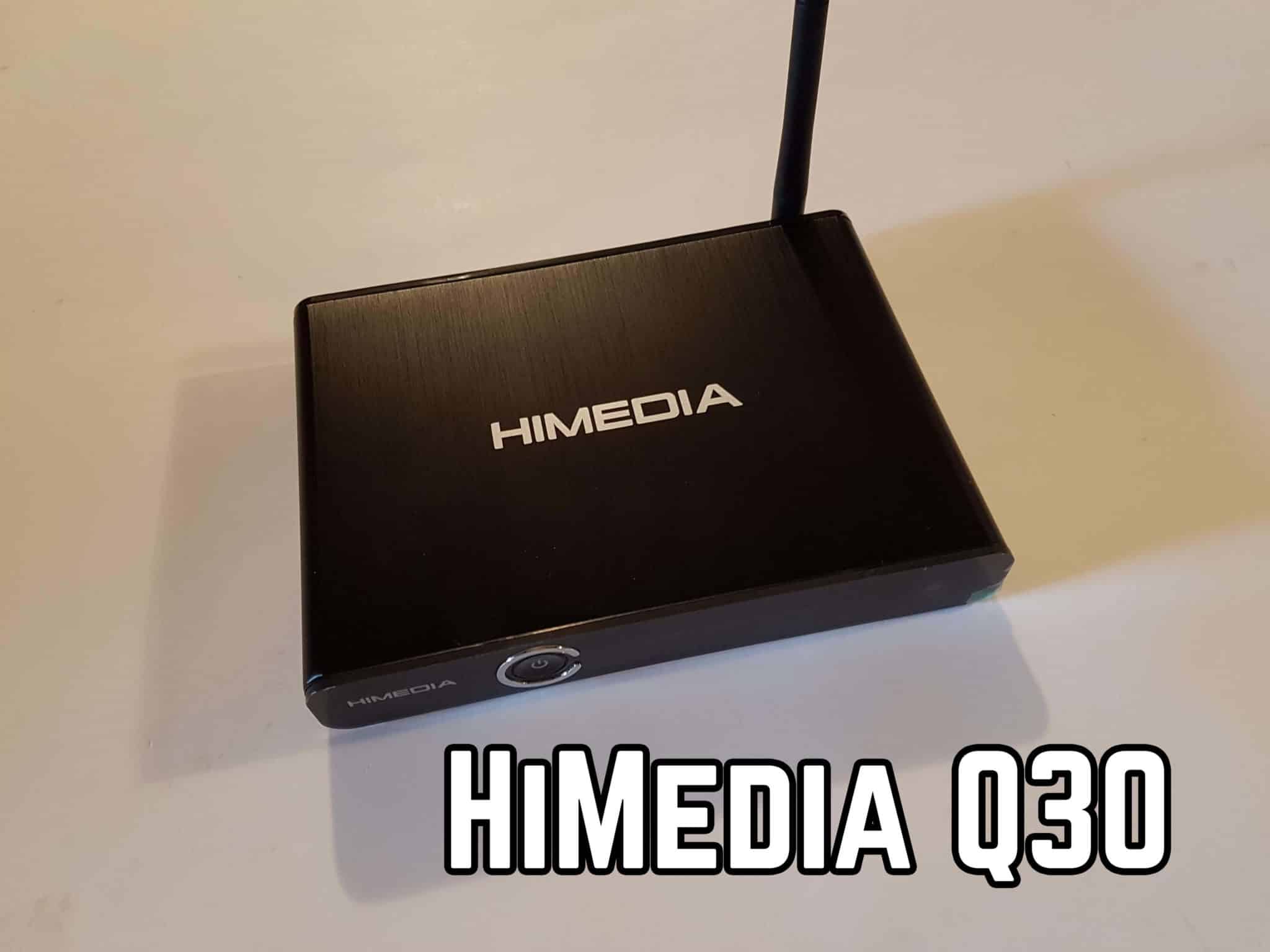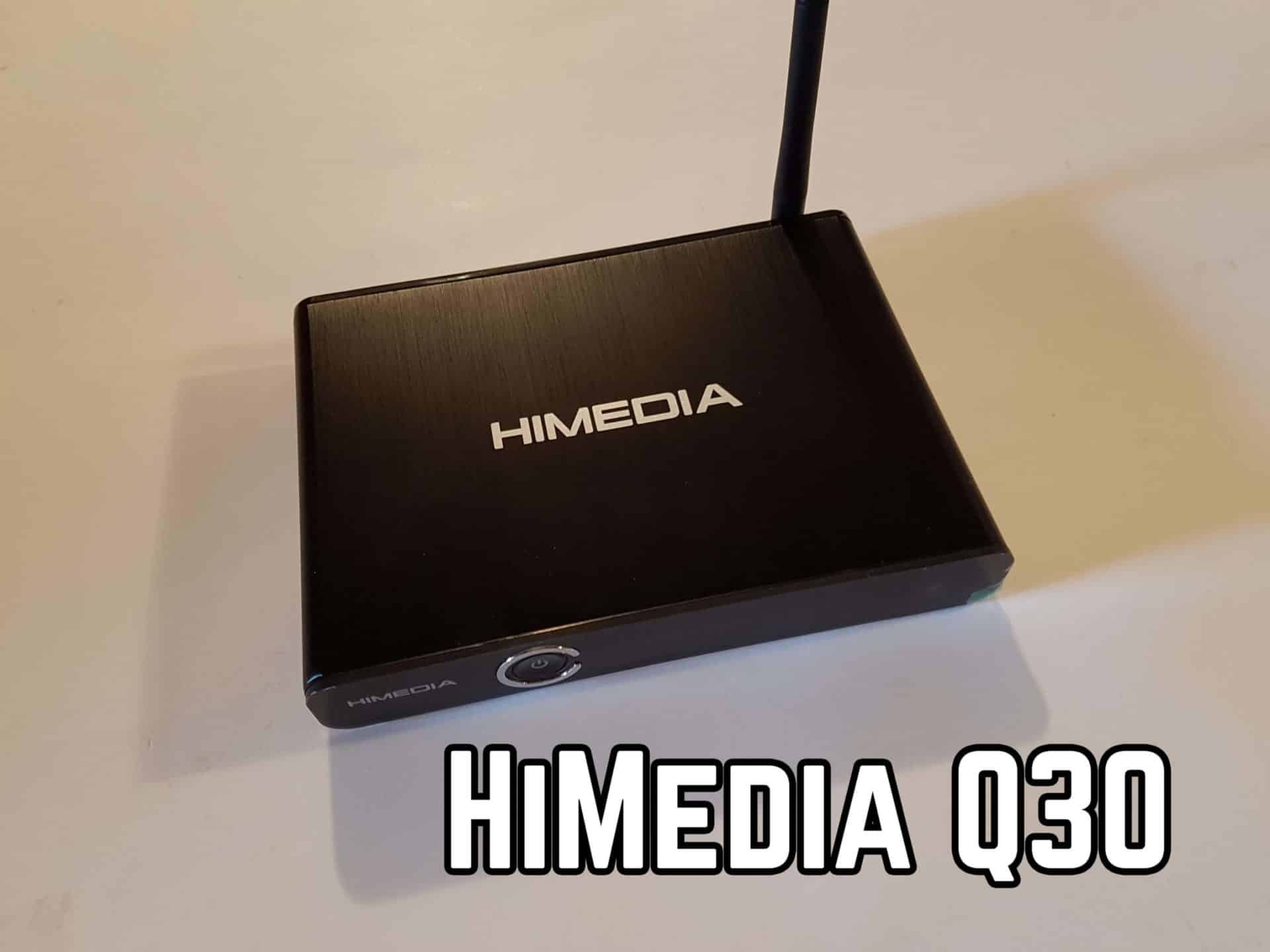 We are very delighted to have opportunity to test another product from these company. Because few months ago we have tested the Himedia Q10. Now we have prepared their latest Android TV Box called HiMedia Q30. So in our review we will present to you most important features including information about this gadget, and of course if you are interested we invite you to stay here and learn more.
HiMedia Q30 Android TV Box specifications:
quad-core ARM Cortex A53 processor HiSilicon Hi3798M V200
Mali-450 GPU
2GB of RAM DDR3
8GB eMMC flash upgradable with memory card
1x HDMI 2.0a up to 4K @ 60 Hz
USB – 1x USB 3.0, 2x USB 2.0
802.11n WiFi, Ethernet 10/100 Mbps
HiVXE 2.0
HEVC 10 bit 4K
HDMI 2.0
Imprex 2.0
Unboxing
Okay when we speak about accessories, and what items you will get in the package besides Android box. Then we can tell you that you will normally receive HDMI cable, remote control, power adapter, and short user manual. So overall you will normally receive everything you need to start using these box.
Design and build quality
The first thing you will notice that the box is made from metal unlike other media players that have plastic cheap case. But as we said earlier in the situation the HiMedia Q30 is completely metal, and at the same time it provides premium feeling. Besides that it looks really nice, and all ports are on the right side of box. Besides that it has external antenna for the Wi-Fi which normally provides stronger signal. Overall they done a good job when we speak about the build quality and design.
Performance and benchmark testing
On this field it provides a great combination of built-in hardware for this price range group which is under $150. So under the hood it is running quad core CPU HiSilicon Hi3798M V200 including Mali-450 GPU for graphics activities. Therefore when we speak about the memory it has 2GB of RAM DDR3 including 8 GB of ROM which is normally additionally extendable with memory card.
These kind of built-in hardware is proved to be enough strong for every purpose. So normally you will able to watch movies normally 4K, 2K, and full HD movies. But also you will able to play games, go to YouTube, or do something else. So overall you don't need to worry about performance of these Android box.
Benchmark scores
Operating system
HiMedia Q30 comes with Android 7.0 operating system which provides launcher in 1080p 60Hz, but you can also change settings to 2160p 30Hz. Therefore user interface is well optimized, it is good readable, and normally it looks really nice. The operating system itself is stable, and it runs very fast.
Also don't forget if you are going to use Netflix from Google play, then we need to tell you that that these is not working especially not from Google play. But anyway you can download Netflix_v4.16.1 which works just fine.
But also as you can see Netflix is already installed by HiMedia, and you don't need to do nothing about that. If you need to use Miracast, then we can suggest you to use HiShare2.0.7 app which is officially made by this company. About KODI we can just confirm that is working just fine and you can just adjust settings according to your needs.
Video Playback
Youtube
KODI
Connectivity
For the start we can say that you can connect yours Q30 with Wi-Fi, and ethernet cable. Besides that it has three USB ports where the one is USB 3.0. But it has also one slot for memory card, optical port, video/audio port, and of course HDMI 2.0 port. When we speak about Wi-Fi then we can tell you that it has external antenna which definitely provides a better and stronger signal. This Android TV box also supports SAMBA feature, so you can easily transfer any files within your network.
Price info
As we said earlier at that this moment the price is $139.00 which is actually a good price. So if you are interested you can buy it at Gearbest.
Gearbest
Conclusion
So you can see that the HiMedia Q30 is actually a good choice as Android TV box in these price range group because it provides very good after sale support like regular software updates. But also it provides a good quality, and excellent choice of built-in hardware. Tell us what do you think about this box?