Vernee Active Review: their first rugged phone with 6GB RAM+128GB ROM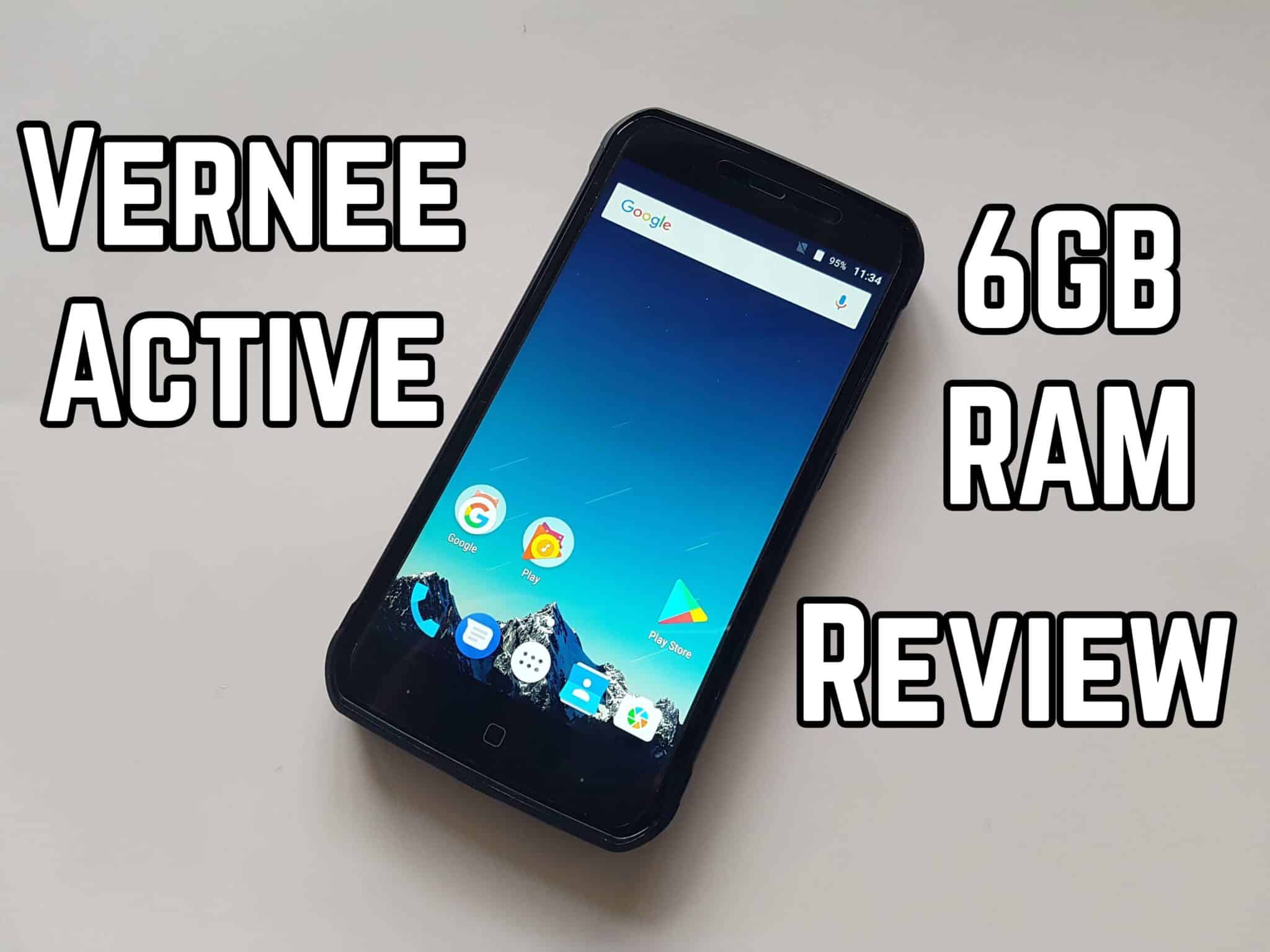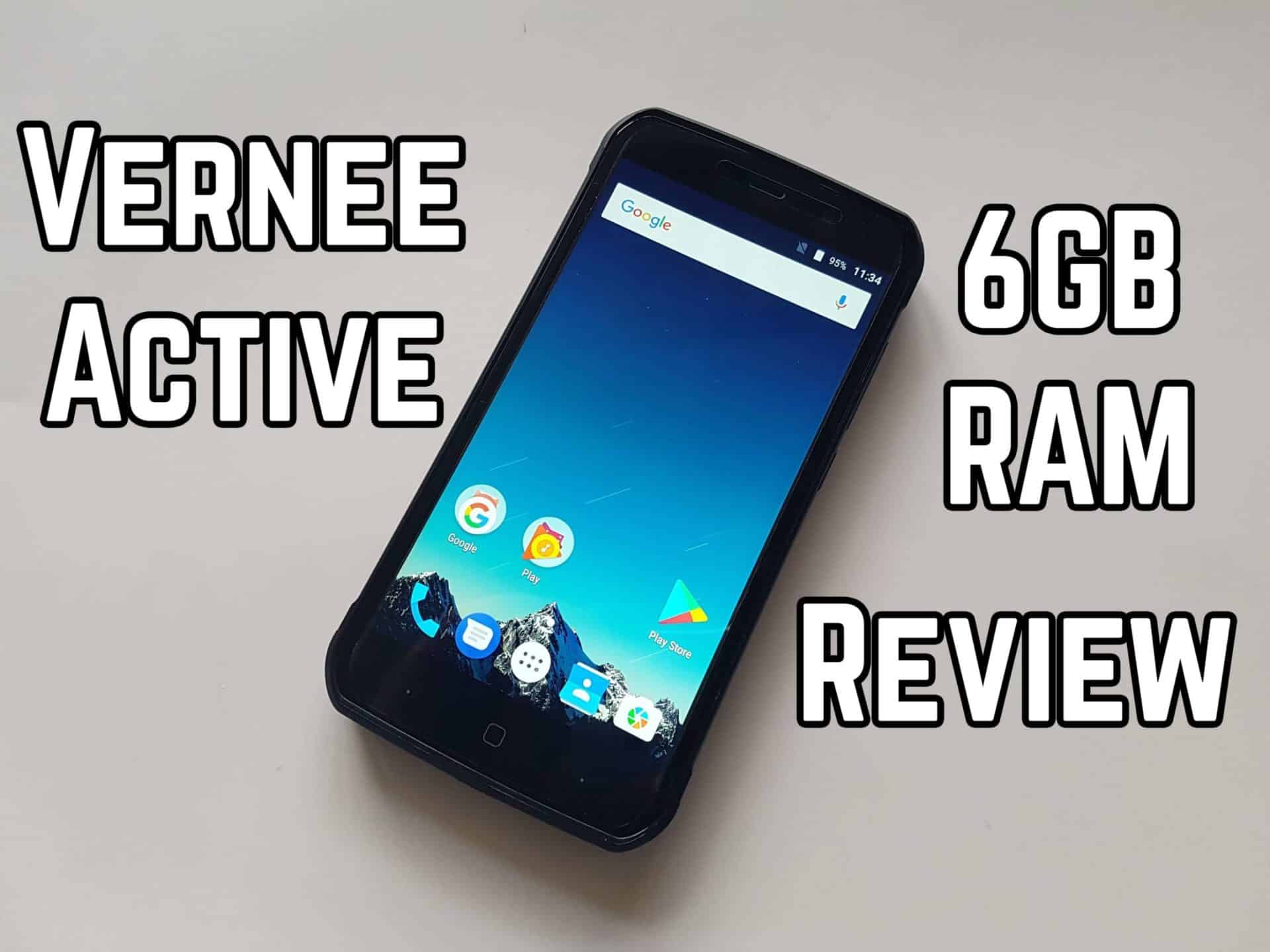 What is the Vernee Active?
We are very delighted to have opportunity to introduce to you their first rugged smartphone called Vernee Active. Actually this smartphone comes from Chinese company Vernee, and they are very proud of this smartphone because it provides high build quality thanks to IP68 rating, but besides that it has very powerful hardware like 6GB of RAM including 128GB storage space. So we can only suggest you to read our review to find out more about this rugged smartphone.
Vernee Active – detailed specifications
Display: 5.5 inch big with 1920 x 1080 pixels, Corning Gorilla Glass
CPU: Mediatek Helio P25
System: Android 7.0
Memory: 6GB RAM + 128GB ROM
Cameras: front 8MP, rear 16MP
Battery: 4200mAh, 9V/2A quick charge
IP 68 Rating: Waterproof, dustproof, shockproof
Build quality & display
So for the start we can say that this smartphone has IP68 Rating or in other words it is waterproof, dustproof, and shockproof. But also it is very interesting that it can work from -30 C to 60 C. So it can work in very cold places like North Pole, but at the same time it can work in hot places like Dubai for a long time. Therefore when we speak about waterproof feature it is waterproof up to 1.5 meter for 30 minutes, and at the same time it is 99% dustproof. About shockproof it has drop resistance feature on 6 sides.
So you can see how resistant this smartphone actually it is, actually it is resistant like Borg. But when we speak about the build quality then we can confirm that they have used only best parts for the Vernee Active. For example for the backside of the phone they have used Kevlar military material. These kind of material provides strong abilities of skid resistance including wear resistant. But also don't forget it looks really cool.
When we speak about the frame then we can tell you that it is made from aluminum alloy including TPU. All material is military level, therefore nevertheless when we think about the display then we can tell you that the display is 5.5 inch big with JDI incell technology which provides full HD resolution. But what is most important that the screen is protected with Corning Gorilla Glass. And at the same time it provides beautiful display with high sharpness.
Performance and benchmark testing
On this field this rugged smartphone also offers great performance in every way because it has powerful hardware. So definitely you will not be disappointed because you will able to play games including most popular, but also watching movies, or something else like Youtube.
So we can tell you that the Active is based on Octa Core chipset Mediatek Helio P25 where when we speak about memory it has 6 GB of RAM including 128GB ROM where approximately user has 110GB free space. And you can additionally extend your memory storage up to 128GB.
Overall we are pretty sure that you will be satisfied with performance because from what we can see everything works fast and fluid, and what is most important during testing we did not encounter any problems.
Benchmarks test results
Playing games
Youtube
Camera quality
We believe that for many people camera is very important feature of every smartphone. So the same situation is also with the Vernee Active. So it has 16 megapixel rear camera while the front facing camera is 8 megapixel, and from available information both cameras use Sony camera sensor. We have tested the camera in daylight, and below you can see photo samples. But overall we are very satisfied with photo quality because photos are sharp, and beautiful.
Photo Test Samples
Connectivity
FDD_LTE/TDD_TLE/WCDMA/GSM/GPRS/EDGE/EVDO
TDD_LTE: 38/39/40/41
FDD_LTE: 1/2/3/4/5/7/8/12/17/19/20/26
TD-SCDMA: 34/39
WCDMA : B1/2/4/5/8
C2K : BC0
GSM : B2/3/5/8
As you can see this smartphone can work anywhere in the world, but to be 100% sure please check above.
GPS test
Battery life
So according to the company it has 4200mAh battery. After testing it provides these results approximately 580 hours in standby mode, and with average use it can last approximately 2 days which is actually a good result for these kind of device. Besides that it comes with USB type C port, and normally it supports 9V/2A quick charge.
Price Info
If you are curious about the price then we can tell you that at this moment the price is $299.99. Considering all this is a fair price for this kind of smartphone, and if you are interested to buy it then you can do that at Gearbest – just click a button below.
Gearbest
Conclusion
When we consider all then for sure we can say that the Vernee Active is great rugged smartphone in these price range group because it offers great the build quality including amazing design. Besides that it has very powerful hardware like 6GB of RAM. Overall you can't miss with this smartphone.