Blood Pressure Monitor review – CK-101S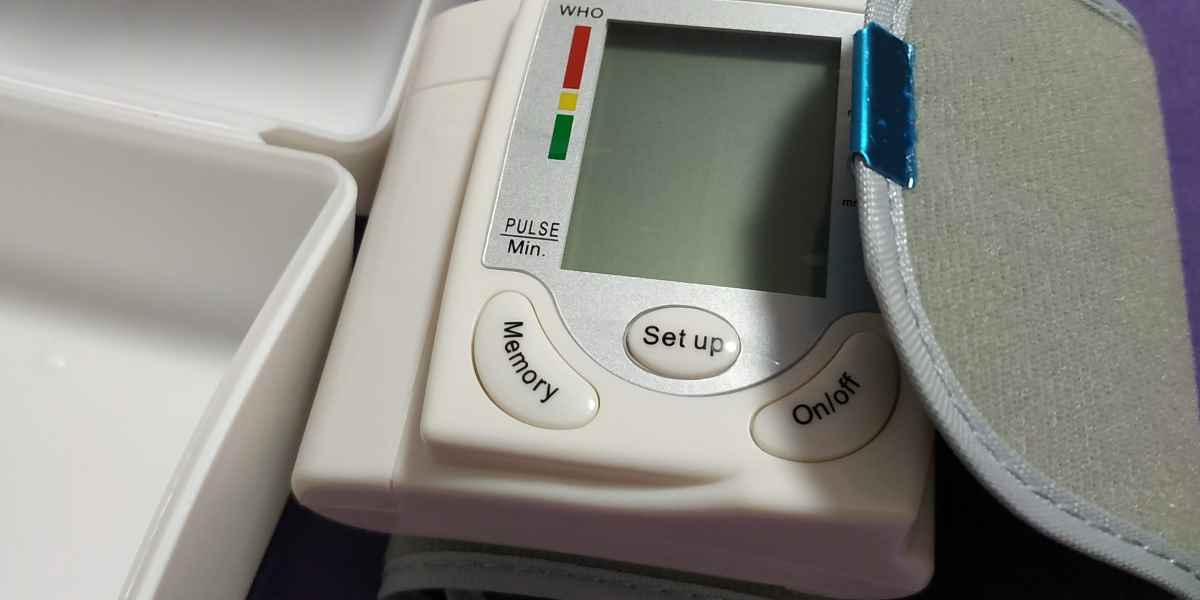 Both, me and my wife are using this small automatic wrist blood pressure monitor. First to say, we are healthy and using this gadget just to control out blood pressure from time to time. To be completely honest, I bought this monitor for my wife because she is pregnant, and blood pressure control is mandatory for her.
Now, after some time, I decide to give my review and to help somebody searching for something like this.
Blood Pressure Monitor CK-101S
This is the box, front and backside. Clear instructions are written on the box, and it is easy to use.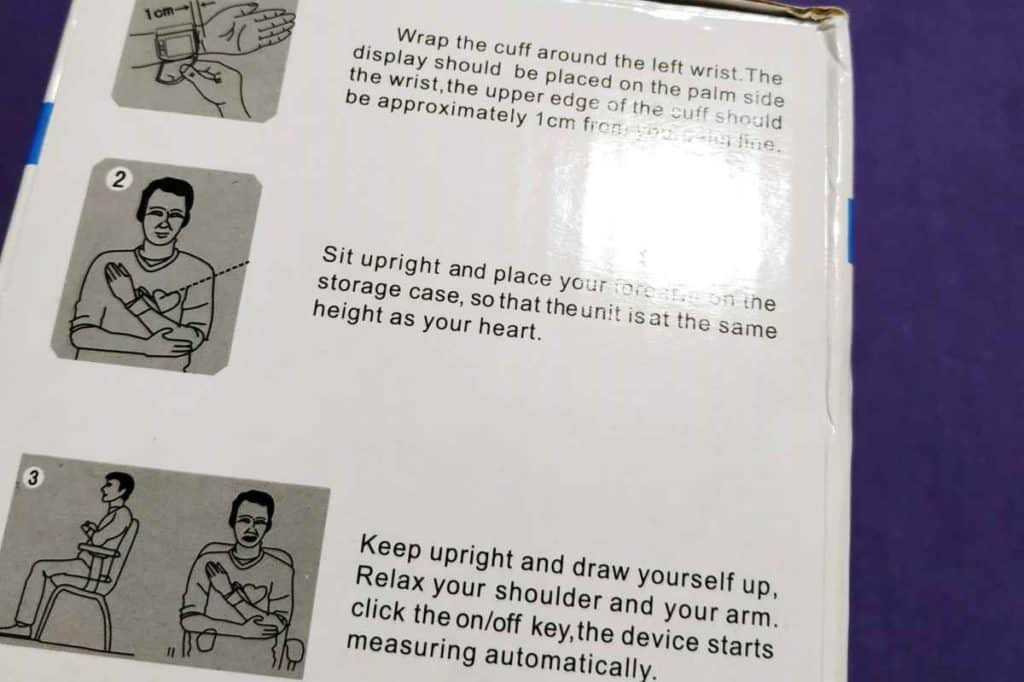 Inside the box you'll find small plastic case – perfect fit, and blood pressure monitor with battery already installed.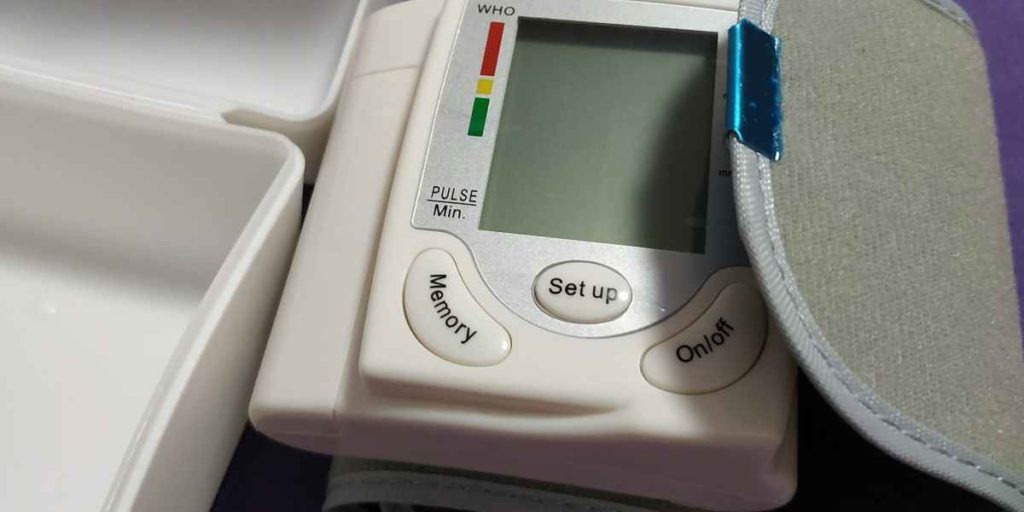 This gadget is ready to use soon as you open it.
From one side of the box you can see diagram for Systolic blood pressure and Diastolic blood pressure.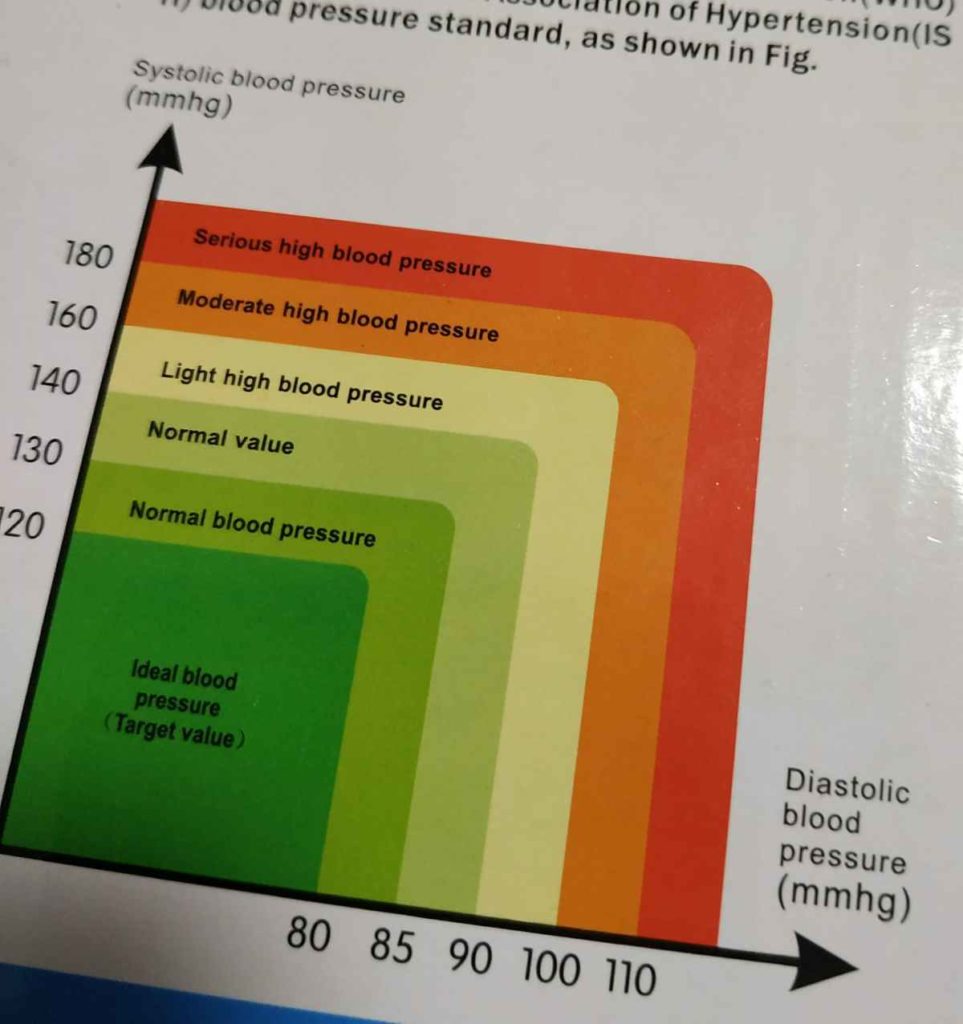 Values are marked with different colors, and blood pressure diagram is easy to follow. Beside measuring blood pressure, this gadget will show your hart rate. Also, it has memory function which helps you to track your health state over some period of time. You can Set up Time and Date, and track your health status.
It has 90 set of measurement data memory, and algorithm for arrhythmia hint.
Short guide how to use this health gadget.
Just wrap the cuff around the left wrist. Display should be placed on the palm side the wrist, the upper edge of the cuff should be approximately 1 centimeter from your palm line. The blood pressure monitor should be kept at the same height as the heart. Click on the ON button, and wait till device finishes for measuring blood pressure and heart beat.
You can read your blood pressure and see if it is:
Serious high blood pressure (marked with red)
Moderate high blood pressure (marked with orange)
Light high blood pressure (marked with light yellow)
Normal value (marked with light green)
Normal blood pressure (marked with green)
Ideal blood pressure (marked with dark green)
These are mine results. I have done some measuring, and confirmed it works great. I have slow heart beat, and low blood pressure, as always.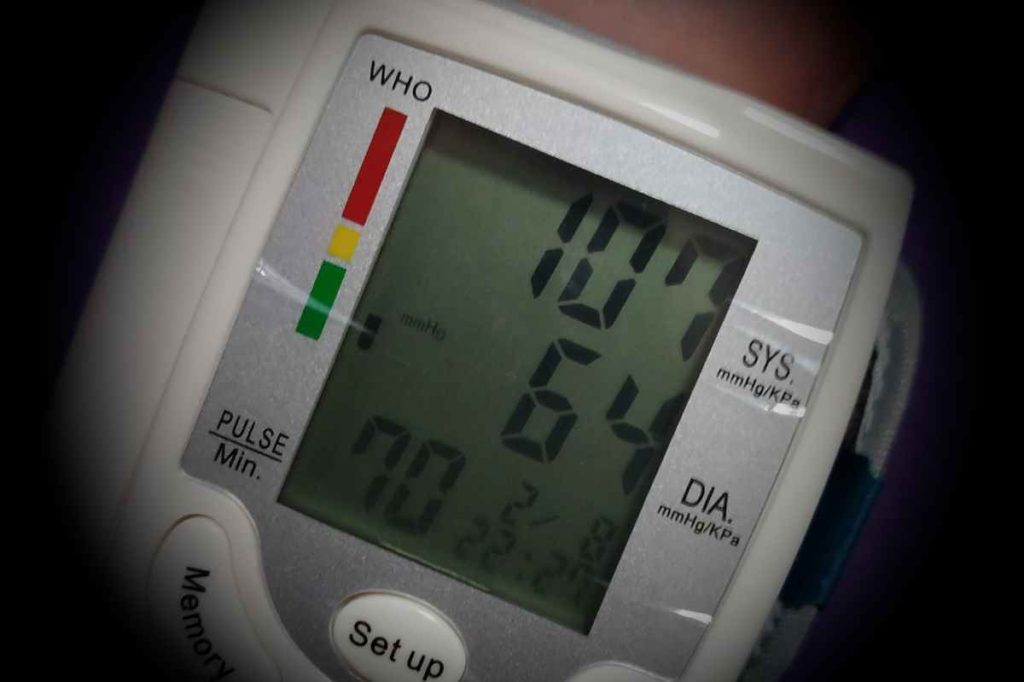 Results are on this big LCD. Easy to read and to understand. With memory option you can monitor your health over some time. I think this blood pressure monitor is worth to buy. I'm glad I have, specially for mi wife who is using it every day while she is pregnant. Buy it for yourself and your family.
Safety issues
Please read Safety issues before using this product.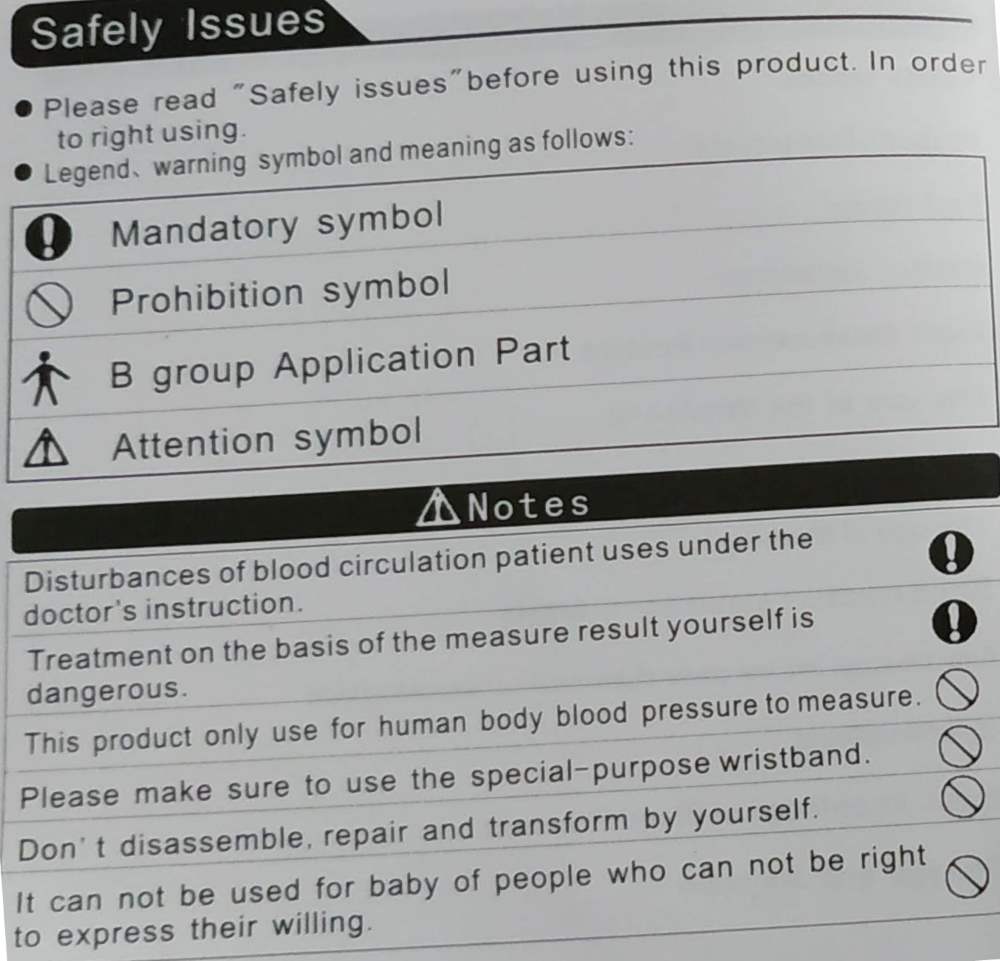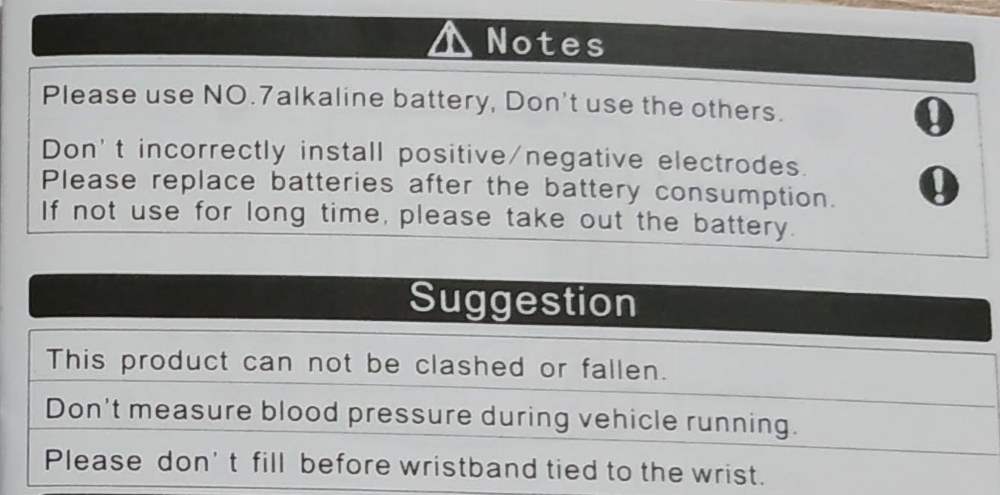 User manual
Main unit, Wristband, Manual, Conformity Certificate, Warranty Card…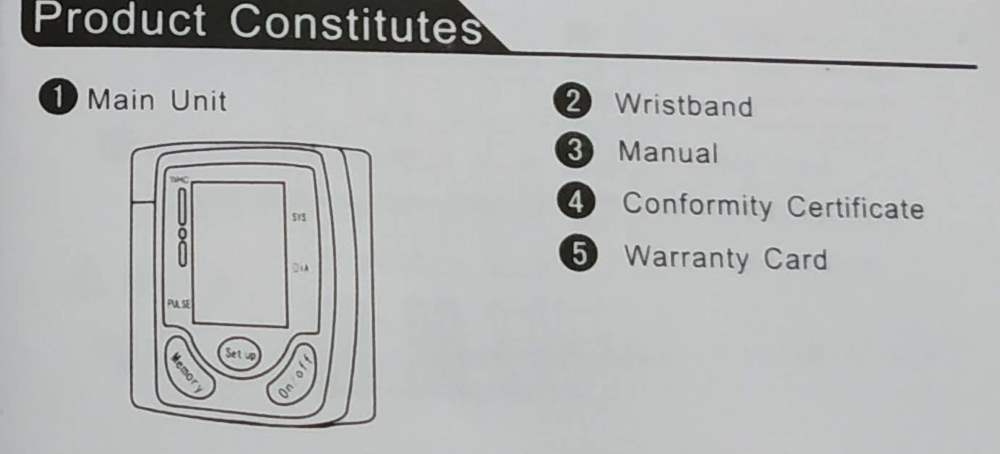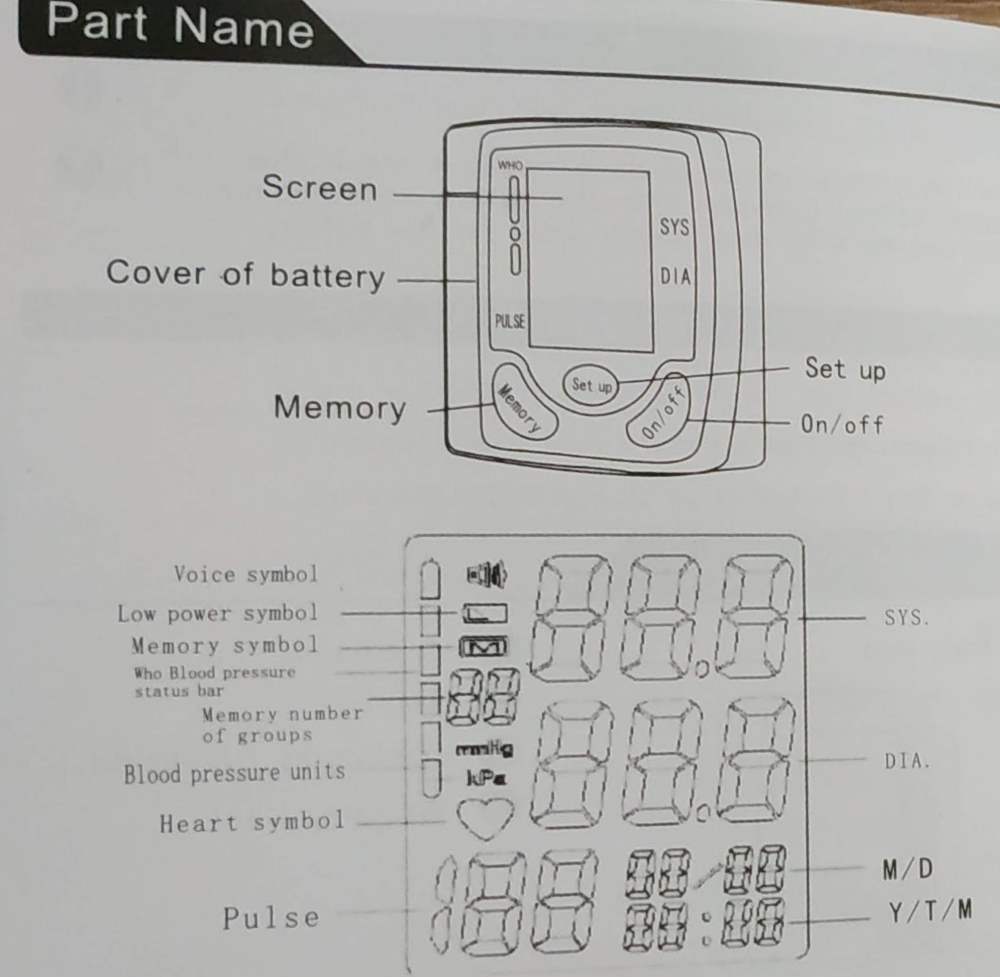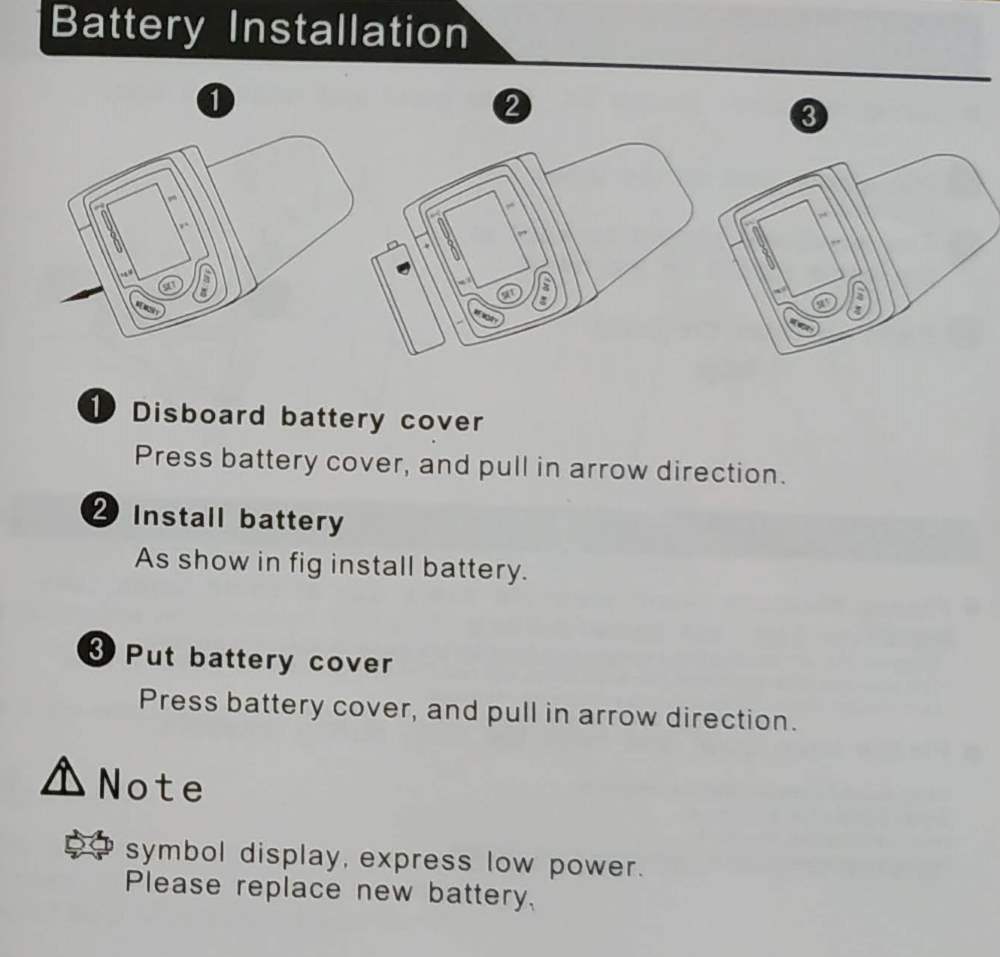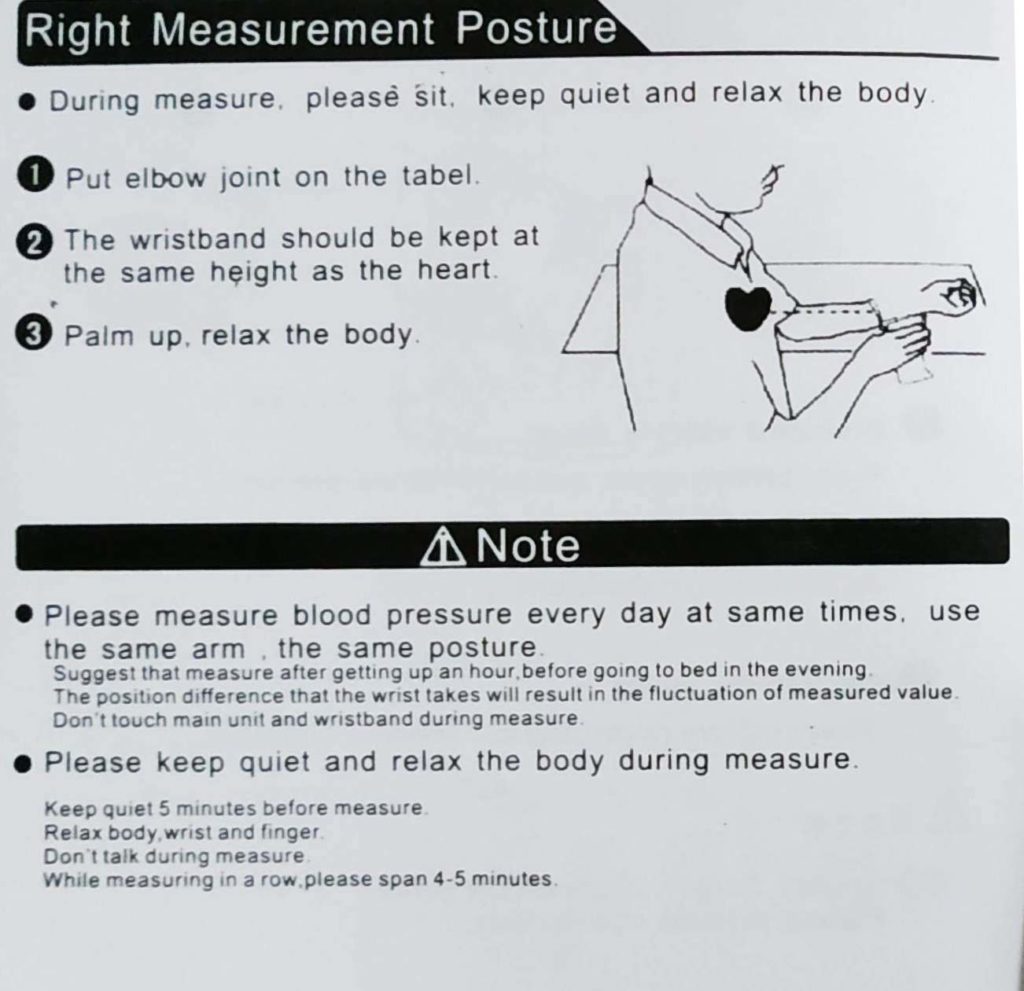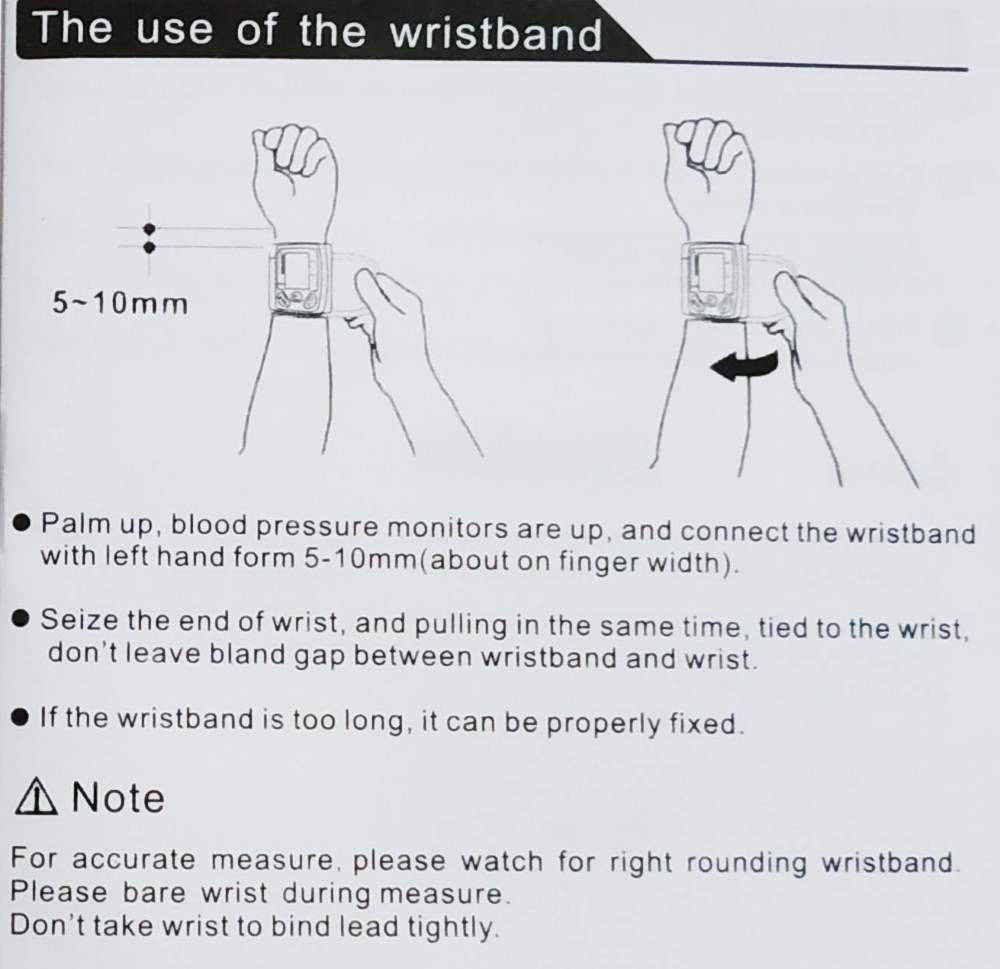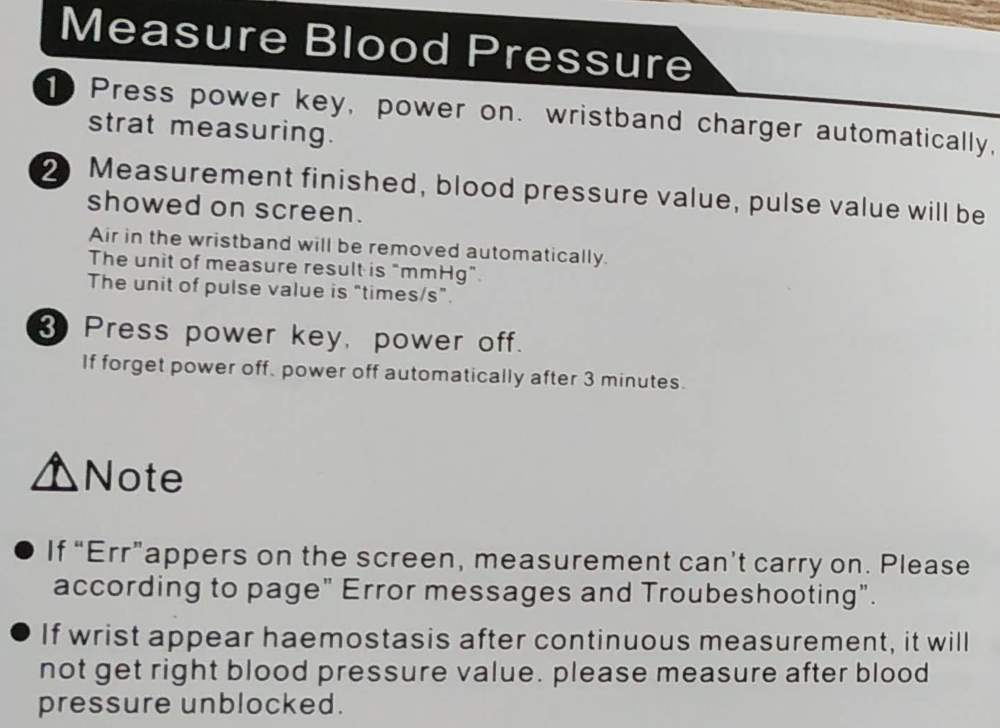 To measure blood pressure – Press power button, after you have place wristband.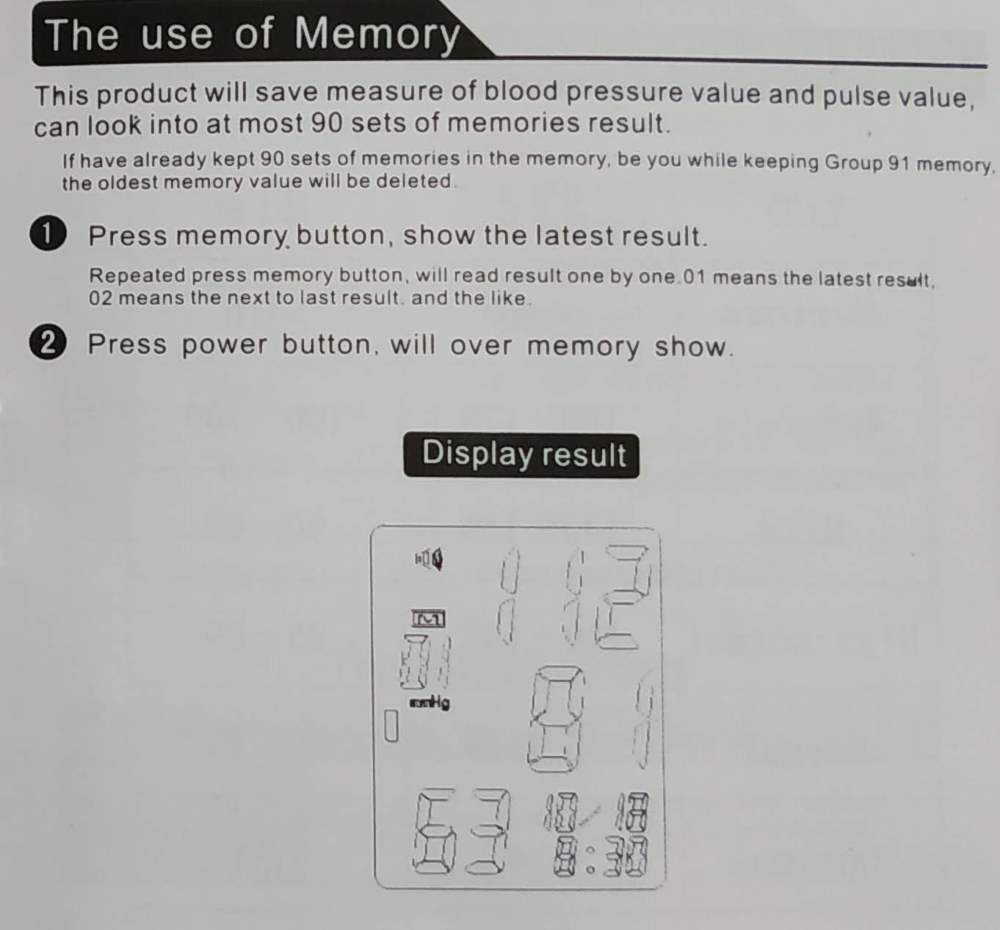 Blood pressure monitor can use memory to store previous measure of blood pressure and pulse value.
Best Blood pressure monitor
Find your favorite blood pressure monitor. Read technical specification and choose model which best fit your needs.
Take closer look at the batteries, wrist diameter, LCD diameter and symbol size. Some models have back-light, other don't. Check for memory capacity, battery model, and some measuring details.