Oukitel K10 Review: FHD+ 18:9 Smartphone with 11000mAh Battery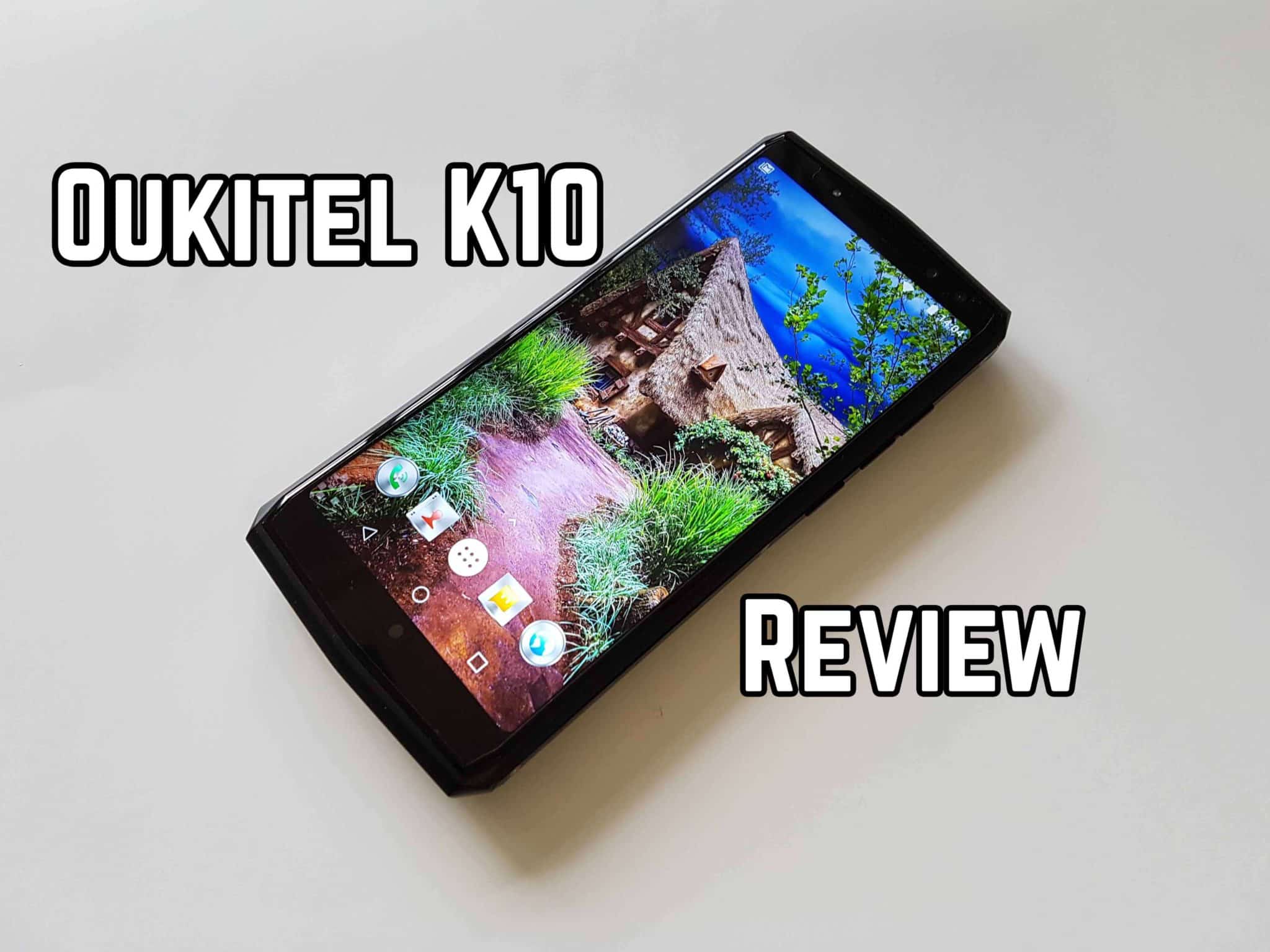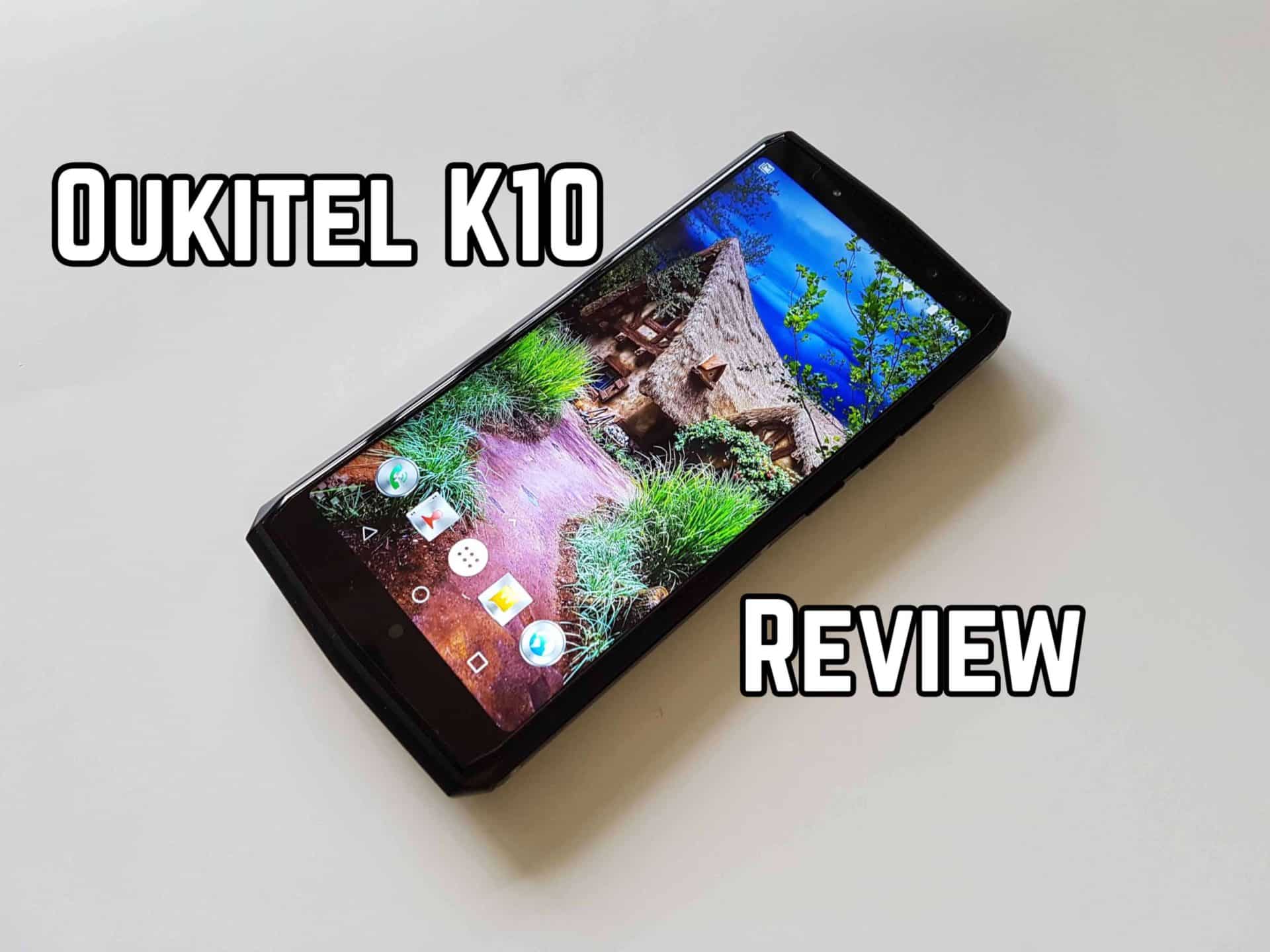 What is the Oukitel K10?
We are really impressed with this Chinese smartphone company because today we have opportunity to introduce to you the Oukitel K10. Which is actually their latest flagship smartphone which comes with amazing features like super big battery of 11000mAh capacity, but this is not all because it has impressive built-in hardware like 6GB of RAM, 6 inch screen with FHD+ resolution. Also do not forget to read the review for Oukitel K6.
So in our Oukitel K10 review you can read and find out most important information included useful information like benchmark scores, build quality, and much more.
Oukitel K10 – detailed specifications
Display: 6 inch big with 2160 x 1080 pixels, 18:9, Dragontrail
CPU: Mediatek Helio P23
System: Android 7.1
Memory: 6GB RAM + 64GB ROM
Cameras: front 13MP + 8MP, rear 21MP + 8MP
Battery: 11000mAh, 5V/5A quick charge
Build quality & display
So when you for first time hold the phone in your hands you will notice that it is slightly bigger than usual smartphone. But in reality this was expected because it has high-capacity battery, and at the same time it has huge 6 inch display. But don't worry because it is not too big, or in other words you will able to use it with one hand.
So let's say most important information about build quality, what is most interesting the back side of the phone is made from Australian calf real leather which provides really nice feeling, but at the same time it looks really cool. For some people this is unique design, and you can't see this everday. Besides that the frame is made from magnesium alloy including all buttons.
And last but not less important is definitely super big 6 inch display which is protected with Dragontrail glass. Also Oukitel K10 uses 18:9 display ratio which is now very popular, but we are not surprised because with 18:9 display ratio you can have bigger display at smaller device. This screen provides FHD+ which is actually amazing. You will be very satisfied because it provides excellent sharpness, natural colors, and great visibility from every angle. Overall this is 100% premium smartphone.
Performance and benchmark testing
As we said earlier the K10 is powerful smartphone on the benchmark area because it has strong built-in hardware. So it is based on octa core chipset Mediatek P23 with maximum speed 2.0GHz. When we speak about memory it has 6GB of RAM including 64 GB storage space which you can additionally upgrade using the memory card. For graphics activities it has Mali-G71 GPU which will be enough time for every purpose of like watching movies.
Normally we have tested the phone in every way, and from can see everything was just fine. You will able to do everything from playing high demand games, but also to stuff like Youtube, and listen to the music. Every application is opened very fast including that every application is working without lags. Also below you can see benchmark scores including CPU-Z information.
Benchmarks test results
Playing games
Youtube
Face ID unlock
Besides all other features and functions it has also most advanced security function called Face ID unlock. It allows you to unlock the phone with your face, and it is easy to setup. Also if for some reason Face ID unlock is not working, you can always type secret code. But for now everything works just fine, as we tested many times during testing.
Camera quality
The Oukitel K10 comes with four cameras, so it has two front cameras, and of course two rear cameras. So when we speak about rear cameras, then they are 21.0MP + 8.0MP while the front facing cameras are 13.0MP + 8.0MP.
Actually we have tested the camera in daylight, and from what we can see photo-quality is very good for this price range. Photos are enough sharp, and at the same time very natural. Overall we believe that you will be satisfied, but to be sure below you can see photos samples.
Photo Test Samples
Connectivity
2G: GSM 900/1800/1900MHz
3G: WCDMA B1/B8
4G: FDD-LTE B1/B3/B7/B8/B20
GPS test
Battery life
We believe that at this moment there is no other smartphone which has the same or bigger battery capacity then the K10. Because this smartphone has 11000mAh battery capacity which is amazing. This so big battery capacity provides huge autonomy, for example it can last approximately 90 hours of talking time. Or for example it can last approximately 25 hours of video playback. But in standby mode it can last approximately 1000 hours.
Also what is most important you will receive super quick charger 5V/5A which can fully charge this device in approximately 2 hours and 15 minutes. Actually this is super because you don't need to wait too long, especially when you are charging device with so big battery.
Price Info
So if you're curious about the price, then we can tell you that at this moment the price is $279.99. We believe this is a fair price for these kind of smartphone.
Conclusion
The Oukitel K10 is definitely worth your attention because for what it offers the price is reasonable. Because it provides great build quality, extra big battery, super 6 inch display, and of course powerful built-in hardware like 6GB of RAM. Overall Oukitel has done a great job again.