OUKITEL Sports phone WP8 Pro goes on sale of USD119.99 from 25th to 29th of September, first 400 orders can get TWS earphone as a gift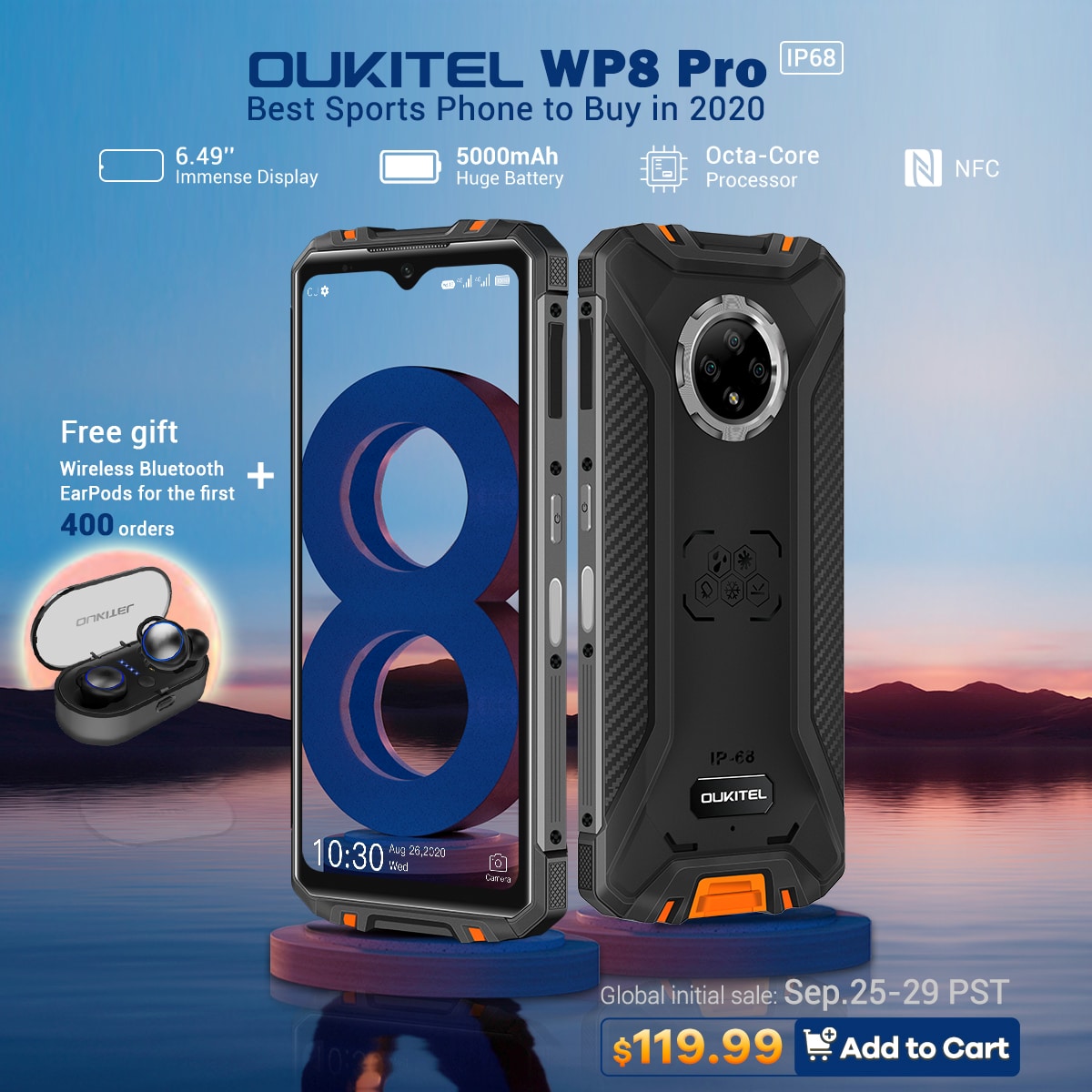 After OUKITEL WP8 Pro's launch on the 11th of this September, we find this time they define this model to its line of sports phones. And on 25 Sep today, they start its global initial sale on Aliexpress official store of USD119.99 as its original price of USD199.99. We know that their model no. named WP which is their rugged phone series, but why this time they have this definition? Is it a wise selection for purchasing?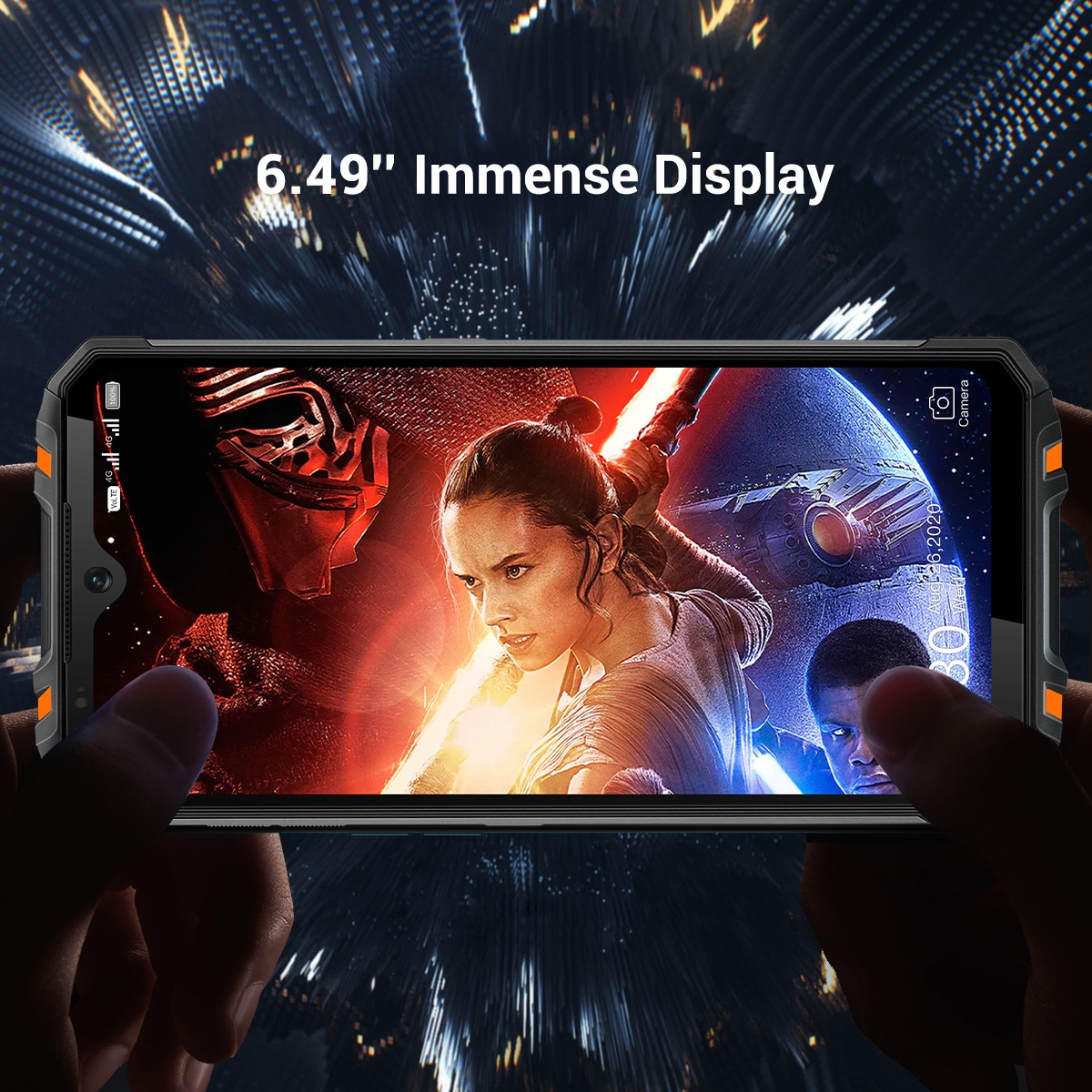 This WP7 successor features a 6.49 inch HD +screen In-cell waterdrop display which is really huge which could be the biggest screen of any rugged phone ever. But the slim body really attracts me due to its more streamlined compared to their prior models. The aspect ratio is 19.5: 9, resolution of 720×1560 provides a clear and sharp image and video display. So carrying this to have daily sports can be not heavy but useful when you browse videos or webs. The rugged phone was always thought to be as a clumsy brick, but this time there is a totally different change. WP8 Pro is a new-born for a rugged phone and can be fit for the young generation of those who are stylish.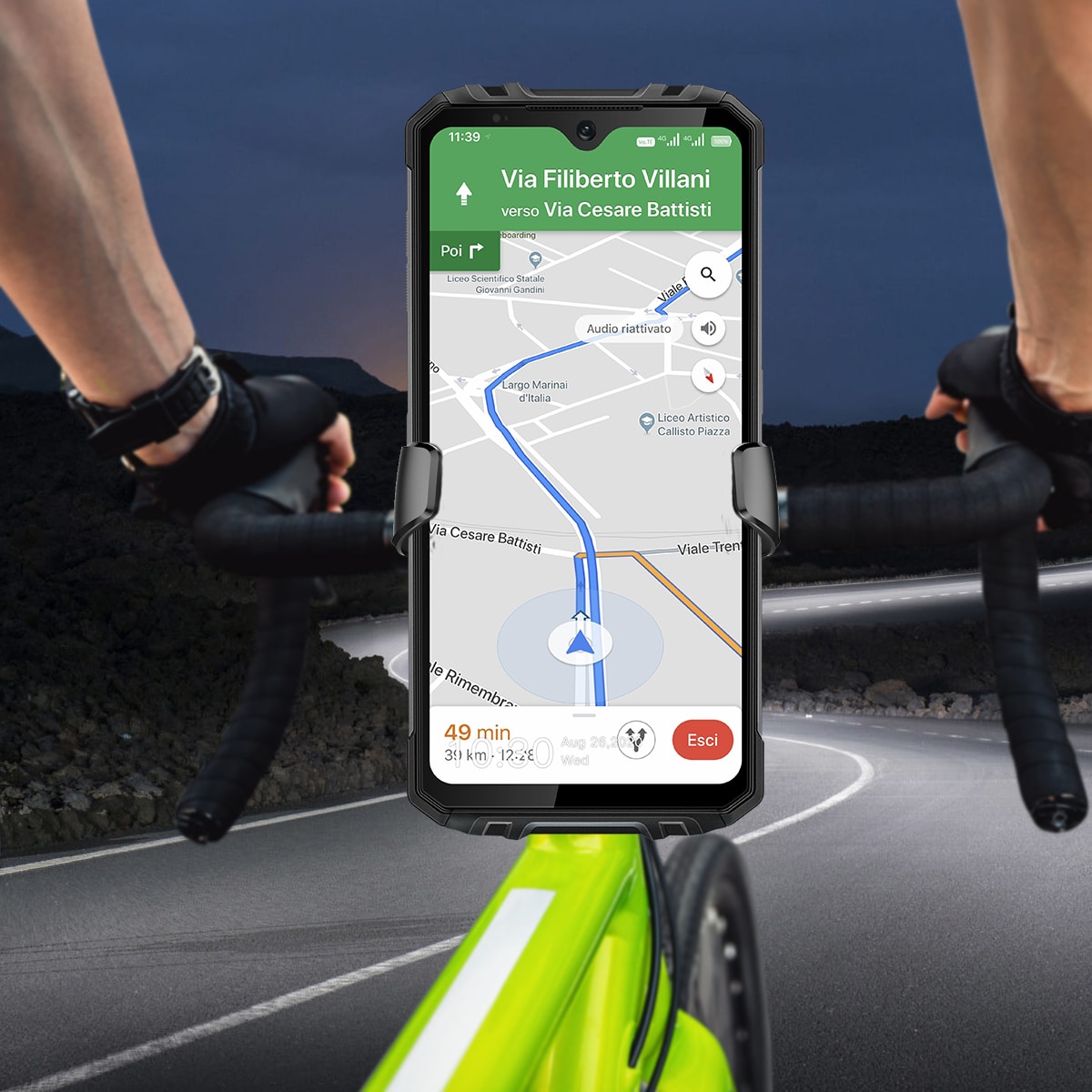 The phone comes with a MediaTek MT6762D chipset octa-core processor, equipped with a 4GB RAM and a 64GB internal storage option which may not that impressed as we can check its price; And for the camera aspect, OUKITEL WP8 Pro the rear part is with 3 cameras of 16MP+2MP+2MP and a flashlight arranged in a circular format while the front features a single 8MP camera very average, I guess they define the phone for men mainly; While the phone runs on Stock Android 10 out of the box and NFC is also implanted which for cashless daily life which is useful and convenient.
As a rugged phone, the tough features must be mentioned: IP68 & IP69K & MIL-STD-810G certificates which guarantee its waterproof,dust-proof, and drop-proof, and other features. For sports or outdoors, this makes sure even if they meet some harsh conditions the phone can remain the same. But for a regular phone, can they accompany us for that long? OUKITEL WP8 Pro the big-screen uses Gorilla glass as the protection, each side all connection ports are protected with rubber caps to maintain its security. And there is another outstanding feature: the temperature duration which is really amazing for users in colder winter regions or hot weather areas which ease them. OUKITEL WP8 inherits from the last model WP7 the custom key which can easily set their favorite apps without complicated unlock, searching steps, but just presses this key at the side. The pre-installed toolbox is more helpful than a regular phone.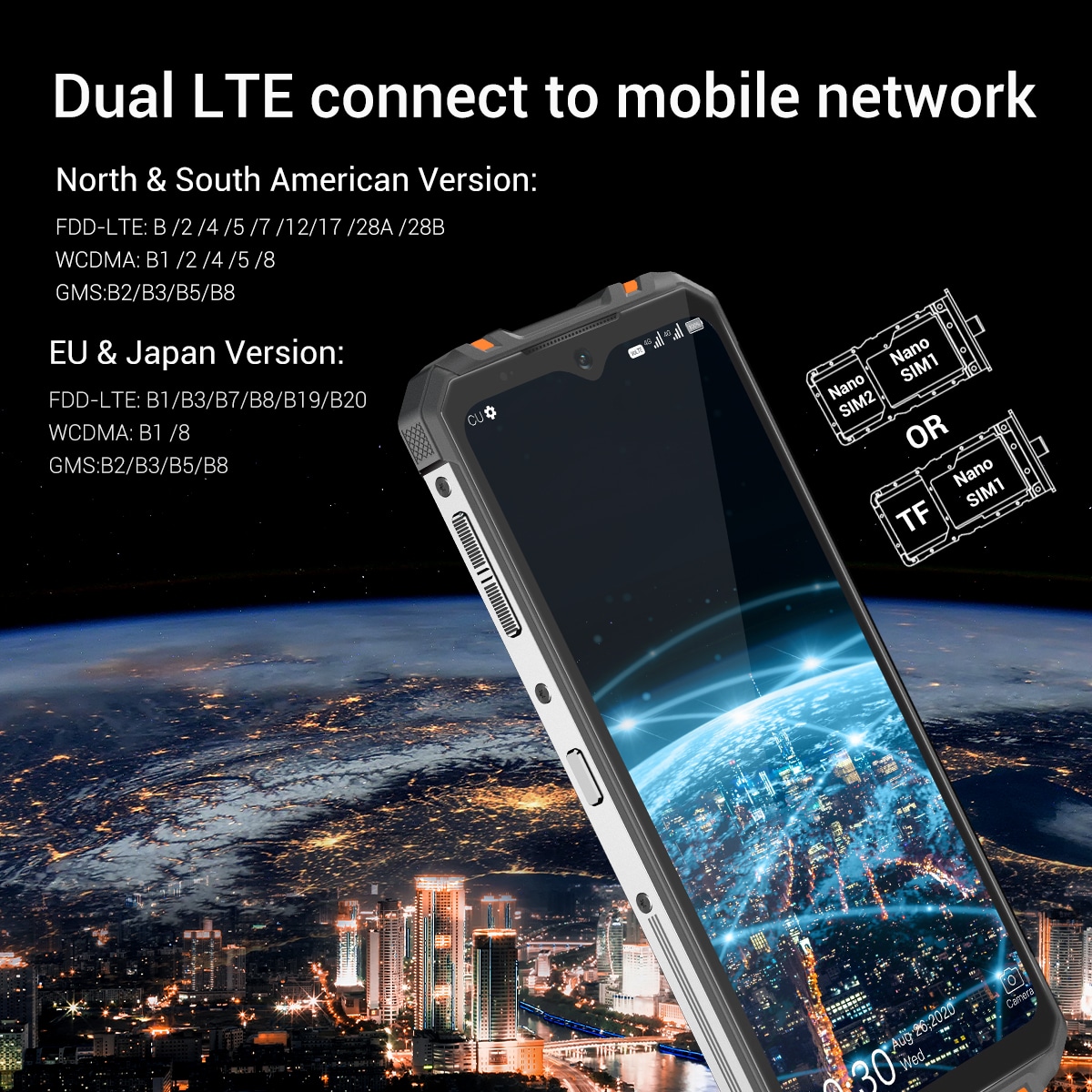 There are two band versions for this model, one is Europe & Japan version, the other is the South and North American version. So most of the consumers can buy this without band limitation.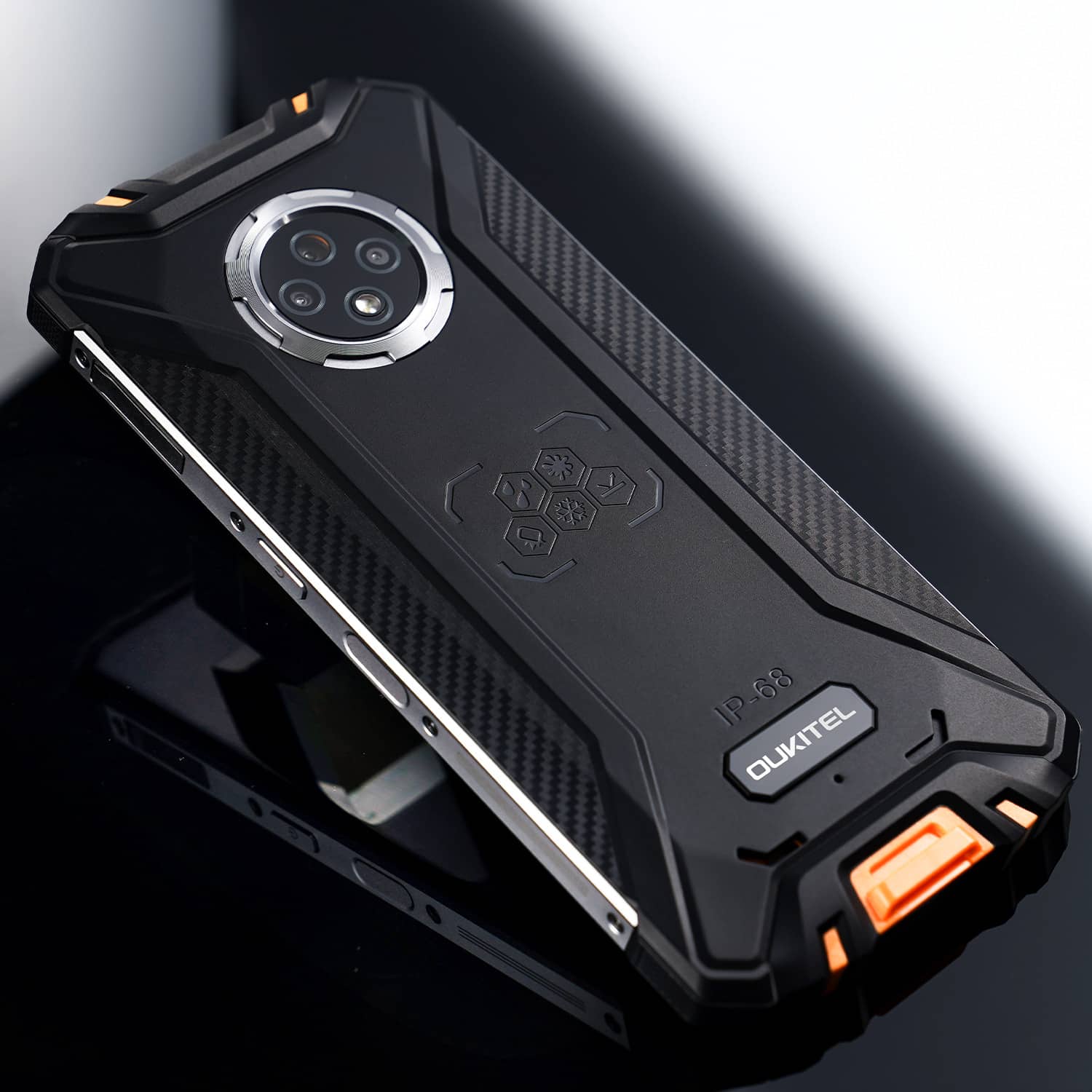 Today they start their first sale at Aliexpress and the first 400 orders can obtain free TWS earphones which is really exciting news, normally right now for a set of this earphone costs about at least USD30.00. And from their past initial sale campaign, we know this is the best time to buy at the lowest price, so for anyone who wants to replace your current phone at not much budget, the OUKITEL WP8 Pro can be a good selection. Right now we don't know when 5G smartphones can commercially use that fast as China, so taking this model as an interim smartphone is also suggestive. And they still have the Giveaway campaign to participate to win a free WP8 Pro, or buy WP8 pro at the Ailexpress official store!