OUKITEL WP1 Goes Through 8 Ways of Waterproof Challenges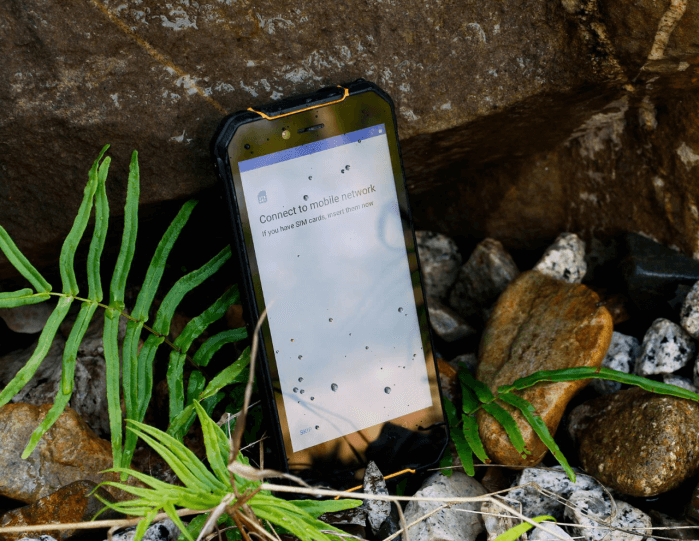 OUKITEL smartphones has been favored by users due to its long battery life. Since they began to manufacture rugged phones which combines large battery and tri-proof features, the new WP series gained a lot of fans immediately. The latest announced smartphone WP1 not only features a 5000mAh massive battery, but also owns tough waterproof, dust-proof and shock-proof functions. As a new rugged phone, it won't be accepted without severe challenges and testings. So OUKITEL staff is taking many tests by throwing it to many kinds of common liquid in our daily life to show its waterproof performance.
WP1 was thrown into several kinds of liquid which we use or drink in our daily life: cooking oil, soy source, vinegar, cooking wine, Pepsi-cola, peanut milk, instant coffee, and cleanser. Without any doubt, WP1 survived from all these challenges with no pressure. As an IP68 Grade waterproof phone, the standard soaking depth for waterproof is 1.5 meters,30 minutes. Meaning that WP1 is still working fine after half an hour soaking under 1.5m water. I'm pretty sure that even if it was dropped in your pool and ran over by one of these it would still work perfectly fine.
Except for waterproof features, WP1 is also anticipated due to the specs. Featuring a 5.5 inch display, nor too big or too small, just the right size to fit your hand. It is confirmed to be powered by MediaTek MT6763 octa-core processor which is clocked at 2.0Ghz, together with the 4GB RAM and Android 8.1 Oreo OS to ensure powerful performance. The 5000mAh battery is enough for one day use, and with 9V/2A quick charger, it will save much charging time too. Also it supports 10W wireless charging, a good way to keep it energetic. How do you like this WP1? Feel free to comment below.