OUKITEL K7 is aim to be most cost-effective 10000mAh battery smartphone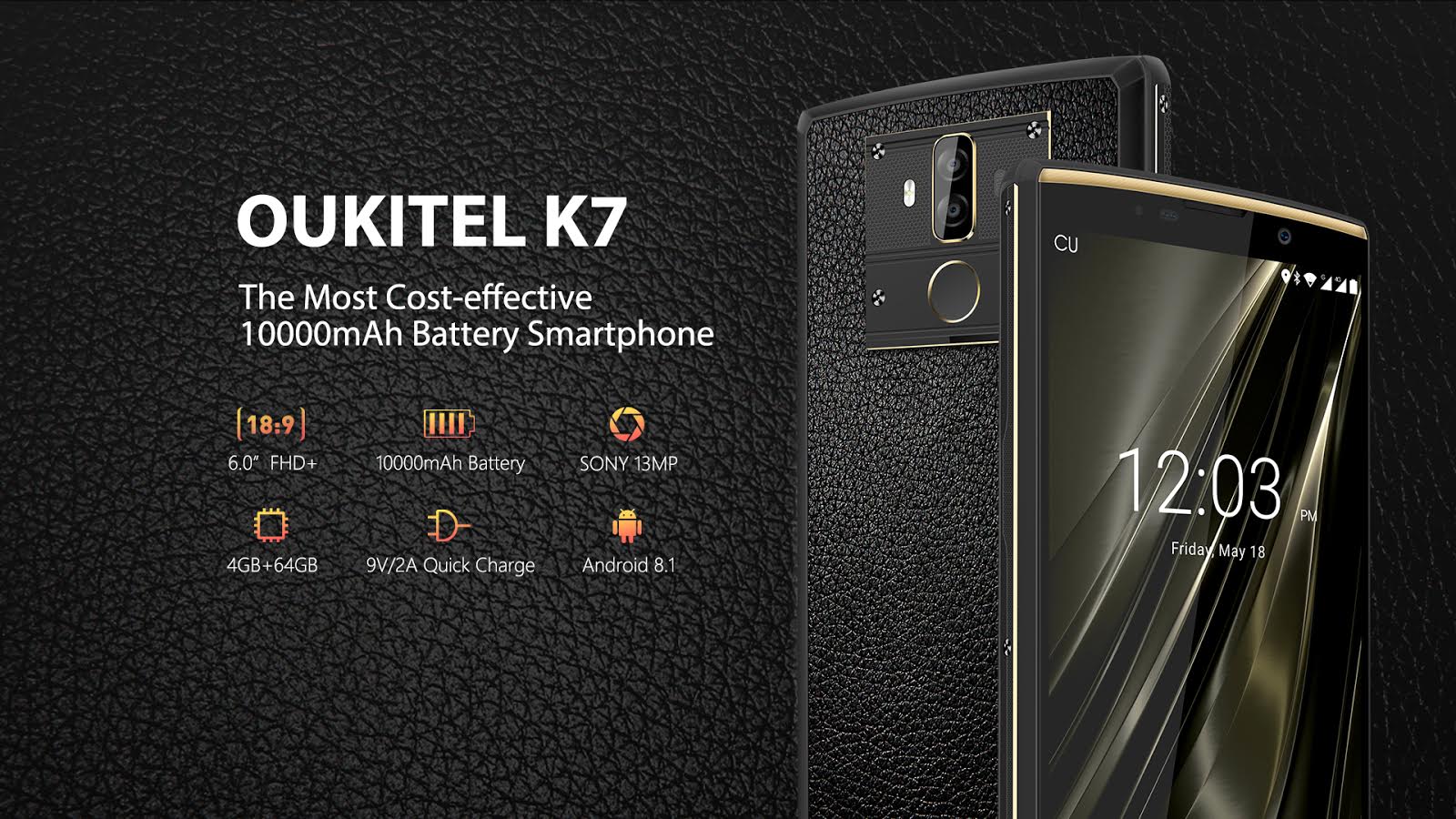 OUKITEL has been focusing on large battery smartphones for years and is doing better and better in improving different aspects of large battery smartphones. After releasing the flagship battery monster K10, OUKITEL didn't hurry to release higher configuration 10000mAh battery smartphones, but push out a new mid-ranger OUKITEL K7. According to OUKITEL, to let more users enjoy the long life of 10000mAh battery, this K7 will be the most cost-effective 10000mAh battery smartphone among the monster battery smartphone field.
As the most cost-effective 10000mAh battery smartphone, OUKITEL K7 needs to be powerful in user experience as well as cheaper in price comparing to similar configured smartphones. Here we have got a daily life handling video for K7 to preview its features and functions.
The most important feature of OUKITEL K7 is the 10000mAh large battery. After long time research and development, OUKITEL is able to make the 10000mAh battery last longer. By 2G standby, you can keep K7 in power for more than 50 days. But we don't buy a phone to sleep in out drawer. Depends on how you use the phone, it can support 3-7 days by one time charge. If you really use the phone frequently, then the 9V/2A quick charger will fully charge the 10000mAh battery in 3 hours 40 minutes.
OUKITEL K7 features a 6 inch FHD+ display with 18:9 aspect ratio, this ensures the photo effect, 1080p video effect and game visual effect to be clear and colorful enough. K7 has got 13MP and 2MP dual-lens rear camera for shooting. And by the 64GB ROM, you can shoot up to 20,000 photos or download up to 22 1080p videos to store in K7. What's more, it supports extra TF card for storing more APPs, photos and games. If you want to protect your smartphone data, K7 fingerprint is a good assistant.
As for the performance, K7 carries MediaTek MT6750T octa-core processor, together with the 4GB RAM and Android 8.1 oreo system, it has no pressure to run multi-tasks or play games like PUBG. If you go out for drive frequently, K7 supports fast and precise navigation immediately. OUKITEL K7 is going to market by early June, estimated retail price will be around $180, but OUKITEL will offer big discount for presale flash sale. Also OUKITEL is offering chances to buy this K7 at the price of $99.99, to check details about $99.99 chance, click here.