Elephone S8 Review: 2K All Screen Great Budget Smartphone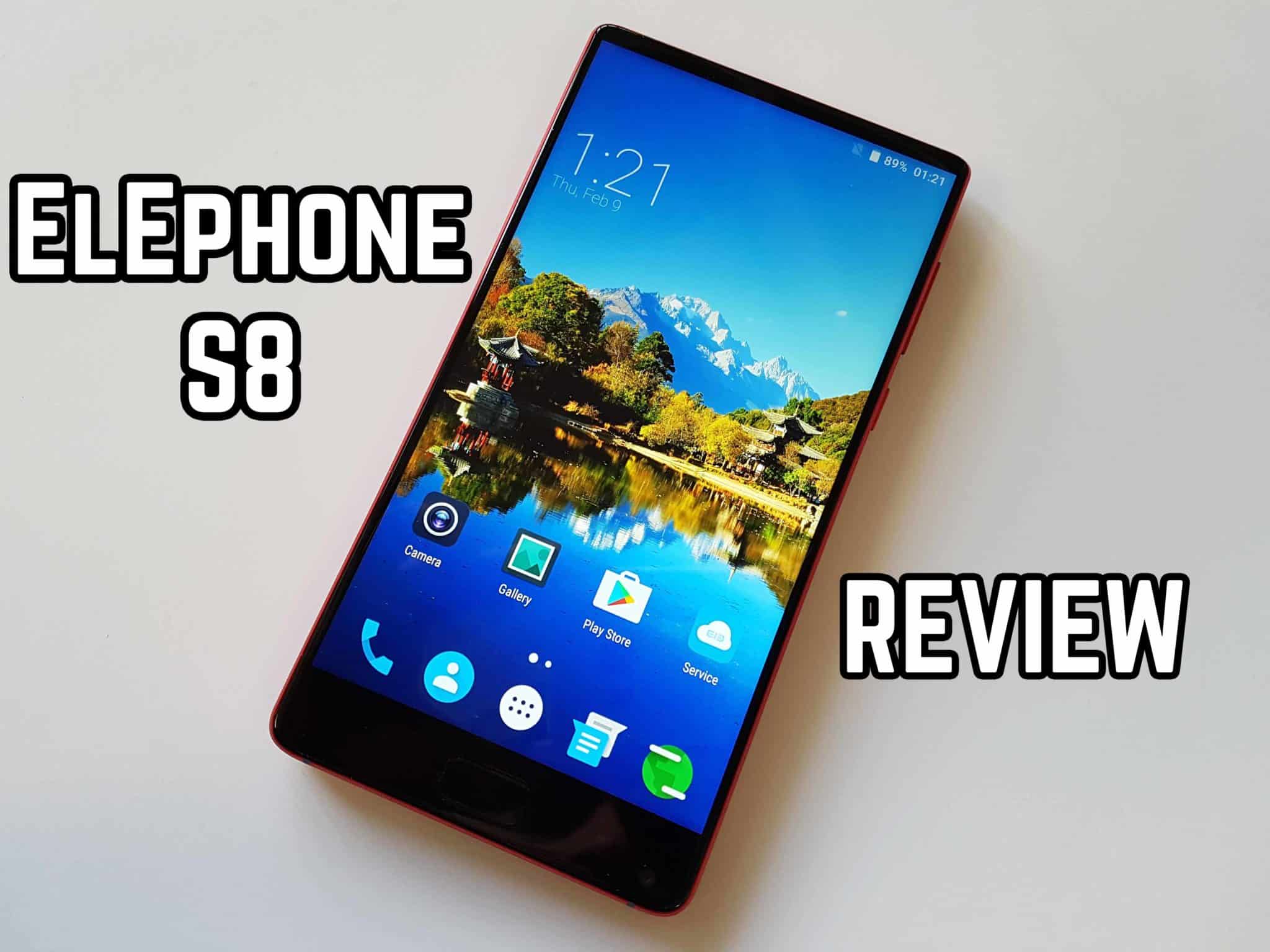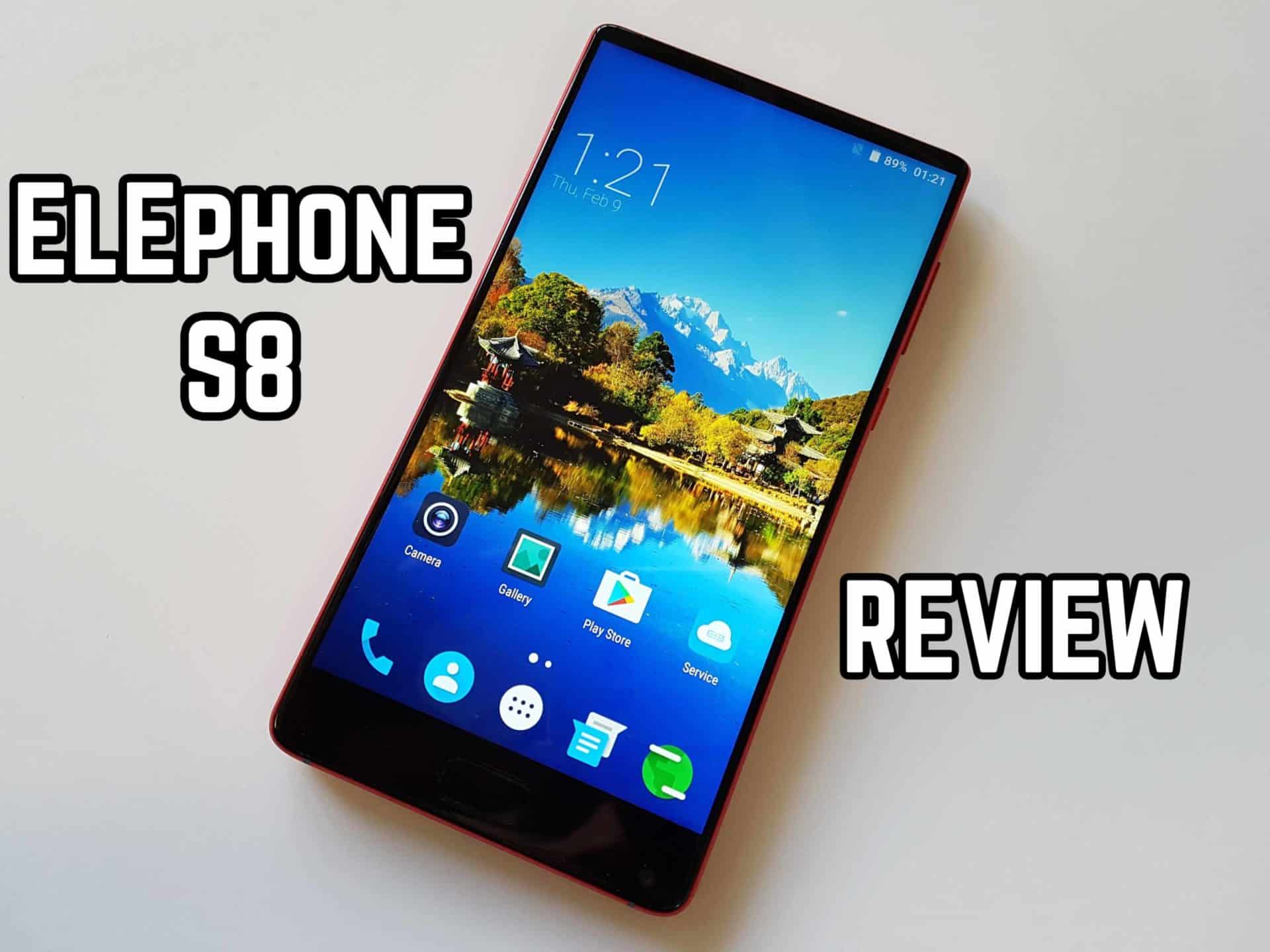 What is the Elephone S8? If you haven't herad about it, read out Elephone S8 review.
We are very delighted to have opportunity to introduce to you the Elephone S8. Maybe you did not heard about this smartphone company. But they are becoming more popular and popular in the world, and we're not surprised because they have amazing smartphones at affordable price.
So the S8 is not expensive, actually it costs around $220 which is actually really cheap. Because it has bezel-free  quad-HD resolution display including beautiful design with 4GB of RAM.
Elephone S8– detailed specifications
Display: 6 inch big with 2560 x 1440 pixels resolution, Corning Gorilla glass
CPU: Mediatek Helio X25
System: Android 7.1
Memory: 4GB RAM + 64GB ROM
Cameras: front 8MP, rear 21MP
Battery: 4000mAh
Build quality & display
The first thing you notice when you hold the phone is huge 6 inch screen with 2K resolution. Also from what you can see it covers almost the entirety front side of phone. This kind of design is very similar to the Xiaomi Mi Mix, but it is not unusual because other smartphone companies have similar devices. So in other words it's almost bezel-free, and at the same time it looks amazing.
So you can expect beautiful experience with this display. Because it provides beautiful colors, sharp display, and excellent visibility from every angle.  Therefore when we speak of build quality it has really cool design thanks to modern design providing really cool effect on the backside.
While the Elephone S8 is completely made from aluminum including all buttons. So on this field it also provides premium feeling. Actually in reality it provides a nice feeling in hand. Also it is available in colors: red, blue, and black. So according to your wishes you can choose the desired color.
Performance and benchmark testing
Of course this is not all because besides beautiful design and amazing 2K screen, actually it has very powerful built-in hardware in this price range group. So it is based on deca-core CPU MediaTek Helio X25 with 4GB of RAM including 64 GB storage space. Therefore it has more than it needs power for almost every user. During test we did not encounter any problems like lags, or slow loading. Actually it is quite fast, and works as it should work.
So for example for playing games, Youtube, watching movies, and similar stuff it is born. Overall you don't need to worry because any game including high demand games will work without any problems. Don't forget to see benchmark scores below.
Benchmarks test results
Youtube

Camera quality
Although many smartphones from China these days comes with dual rear camera setup, the Elephone S8 comes with single rear camera. Actually it has 21 megapixel sensor and according to the company it should provide good photo quality.
Normally we have tested the camera and in reality it provides very good photo quality including colour replication. Overall you will be satisfied with photo-quality, and below you can see photo samples. But overall this is expected photo-quality in this price range group.
Photo Test Samples
Connectivity
GSM: 850/900/1800/1900MHz
WCDMA: B1/B8
FDD-LTE: B1/B3/B7/B20
TDD-LTE: B38/B40
GPS test
Battery life
Elephone has done a very good job including high-capacity battery, so in this situation it has 4000mAh battery. Which is smart move from them because it has huge 6 inch screen with 2K resolution. Also normally it's support fast charging, so you don't need wait too long. About battery performance it can last approximately 24 hours or in other words one day with heavy use.
Price Info
So at this moment the price is $229.99 which is a very good price for these kind of full screen smartphone. Hope you find this Elephone S8 review helpful.
Conclusion
So if you're looking for this kind of smartphone with bezel-free feature including beautiful 6 inch screen with 2K resolution. Then for sure you need to consider the Elephone S8 which is several times cheaper than the iPhone X. Furthermore, at the same time it offers great build quality including very good built-in hardware.