Oukitel K6 Review – 18:9 screen phone with 6GB RAM, Face ID unlock and 6300mAh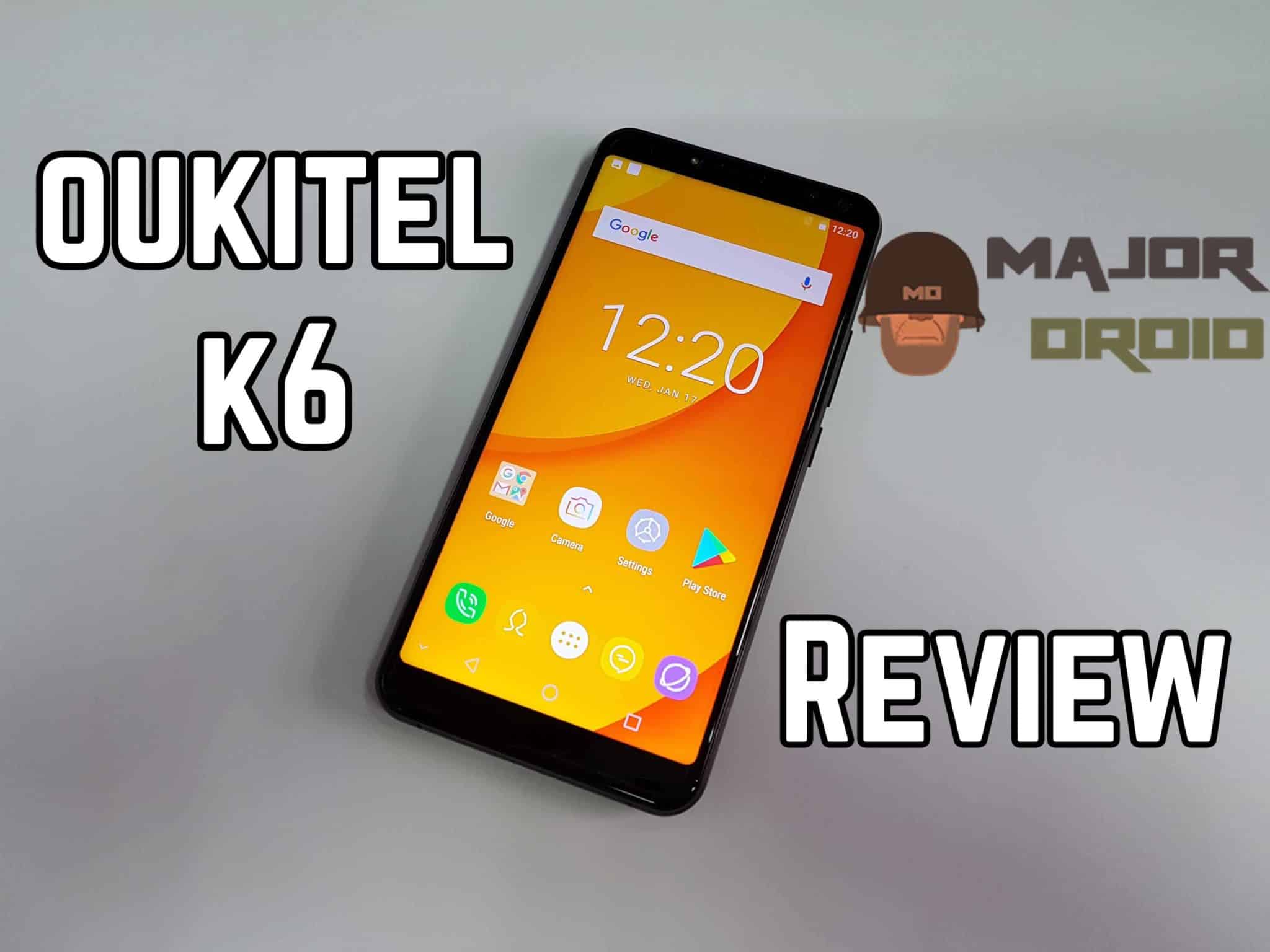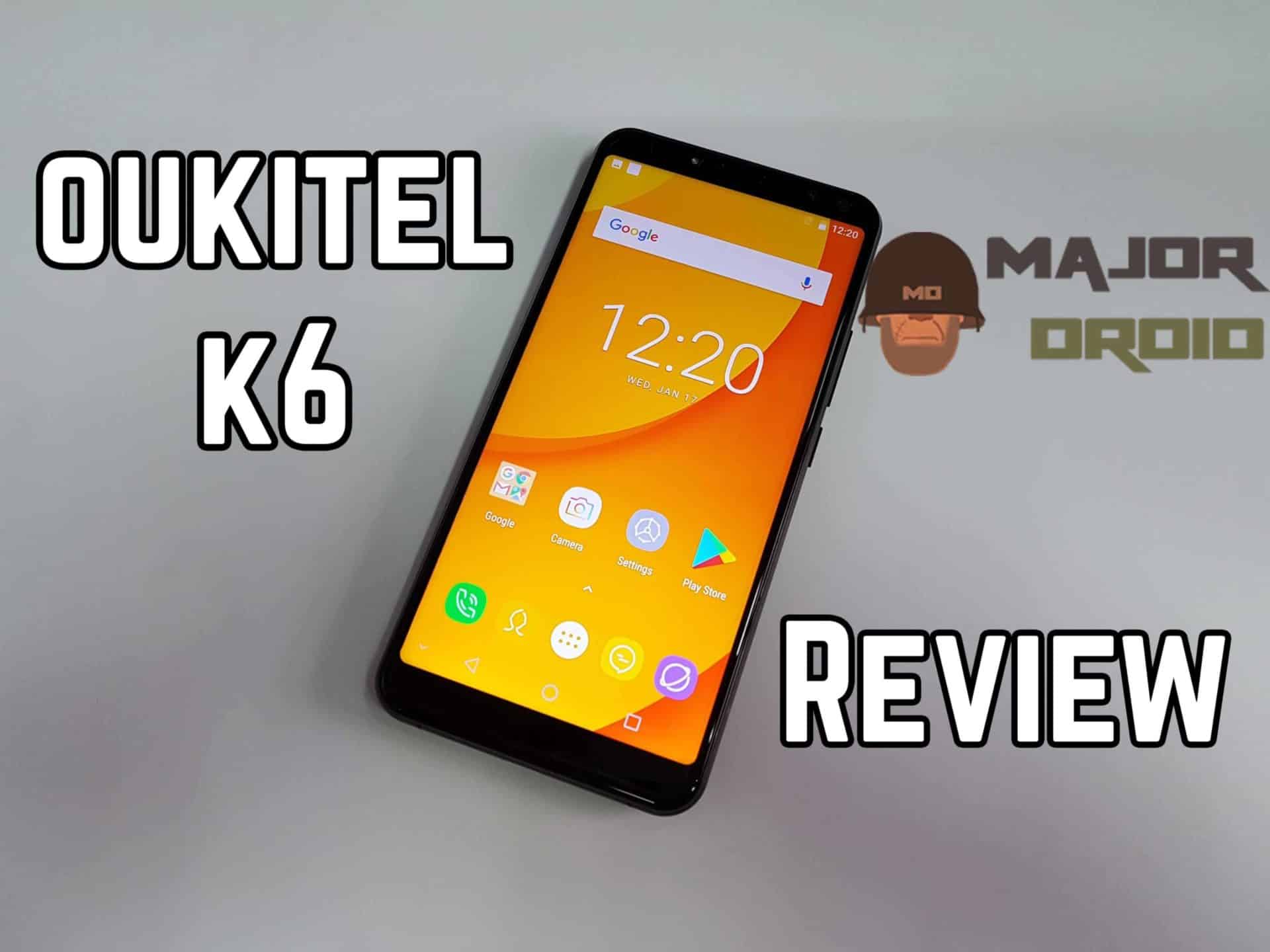 Smartphone company Oukitel is doing crazy job because every few months they introduce a new smartphone. Now it's time for their latest flagship phone called Oukitel K6 review. Which comes with main features like 6GB RAM, 6 inch 18:9 screen, 6300mAh battery, and of course face ID function.
Oukitel K6 review
If this sounds great to you then we suggest you to stay here, and read our review.
Oukitel K6 – detailed specifications
Display: 6 inch big with 2160 x 1080 pixels resolution, 18:9 display
CPU: Mediatek MT6763
System: Android 7.1
Memory: 6GB RAM + 64GB ROM
Cameras: front 13MP + 8MP, rear 21MP + 13MP
Networks:
GSM: 850/900/1800/1900MHz
WCDMA: B1/B8
FDD-LTE: B1/B3/B7/B8/B20
Battery: 6300 mAh
Build quality & display
So actually we are not surprised to see premium build quality at Oukitel smartphones. Because almost all their smartphones have the same build quality which is awesome. So we can truly say that the case is completely made from metal. But besides great build quality the Oukitel K6 provides really cool design thanks to curved glossy design, and because of that it provides really could effects at a different angle. Overall we are pretty sure that you will like this kind of design, but most important you will be satisfied with build quality.
Besides that when we speak about display, then we can freely say that this screen is amazing. It is actually 6 inch big with 18:9 ratio, and at the same time screen resolution is 2160×1080 pixels which provides great sharpness. Colors are natural including visibility which is very good from every angle. So on this part we can again confirm good quality.
Performance and benchmark testing
Normally this is not all about this full screen smartphone because under the hood it has very powerful hardware for these price range group. As we said earlier it has impressive 6GB of RAM, which is definitely enough for every user. You will have plenty of free RAM including for heavy duty users also. And when we speak about storage space it has 64GB which you can additionally upgrade using MicroSD card.
Anyway the Oukitel K6 is based on octa core chipset Mediatek MT6763 which is actually octa core processor. And for graphics activities it has strong GPU ARM Mali G71 MP2. So actually you can see how they have chosen great combination for built-in hardware. This kind of hardware is enough strong for every activity from playing games to watching movies.
We can confirm that everything was just fine without any problems, so you don't need to expect any problems. You will always have plenty of free RAM memory, and at the same time CPU will still have enough power for you. Don't forget to see benchmark scores below.
Benchmarks test results
Playing games
Youtube
Camera quality
When we speak about cameras the K6 has impressive camera setup because it has 4 cameras. In other words it has dual rear camera setup including dual front camera setup. Therefore about rear cameras it has 21MP 8MP, and about front cameras it has 13MP 8MP.
This actually sounds great because for example you can take much better photos for selfies including in dark place because it has front LED flash which is definitely useful. But let's say few word about rear camera which is much more important. It has more or less all functions in camera application. After testing we can confirm that photo is very good because photos are sharp, natural, and vivid. Below you can see photo samples made with this full screen smartphone.
Photo Test Samples
Face ID unlock
This is the latest feature for the smartphones, but of course at this moment still a small number of smartphone have these option. But you're lucky because Oukitel K6 has this function which works as it should. Actually it is quite easy to use it because you only need to record your face, and after that you can normally unlock the phone with your face. It unlocks the phone under one of two seconds. It is also good to record your face in daylight.
Connectivity
GSM: 850/900/1800/1900MHz
WCDMA: B1/B8
FDD-LTE: B1/B3/B7/B8/B20
GPS test
Battery life
Smartphone company Oukitel is a well-known company especially when we speak about smartphones with high-capacity batteries. Because mostly their smartphones have big battery, and the same situation is also with the K6. So it has 6300 mAh capacity including support with superfast charging 5V/3A. The battery is made by BAK.
When we speak about the battery performance that we can tell you that it provides approximately 45 hours of phone calls, 46 hours of listening to music, or approximately 10 hours of watching videos. These results are impressive because mostly smartphones can't last this long.
Also what is most important that the device is not too big because of big battery. It is actually average device when we speak about device size. Besides that as we said earlier it supports quick charging, and you will receive 5V/3A charger. With this charger it only needs two hours and 30 minutes for fully charge, which is a reality super fast.
Price Info
At this moment the price is $269.99 which is actually a fair price for these kind of full screen smartphone.
Conclusion
Oukitel K6 is definitely a great choice in price range group around $250. Because it has all you need from smartphone including most advanced features like a Face ID functionality. But don't forget that it has also beautiful 6 inch screen, 6GB of RAM, and high-capacity battery with 6300 mAh capacity.