Oukitel U11 Plus Review – 4GB RAM 64GB ROM smartphone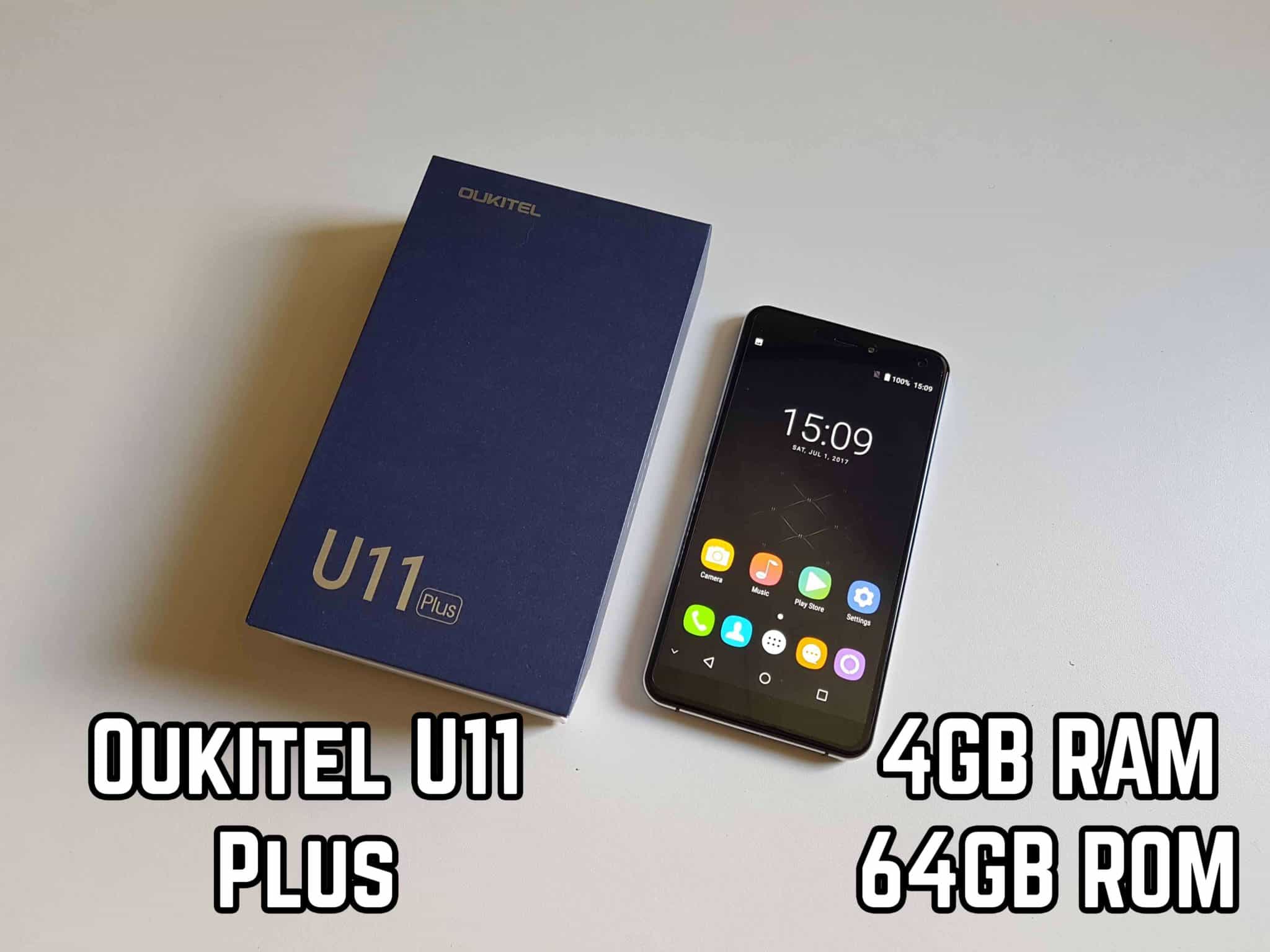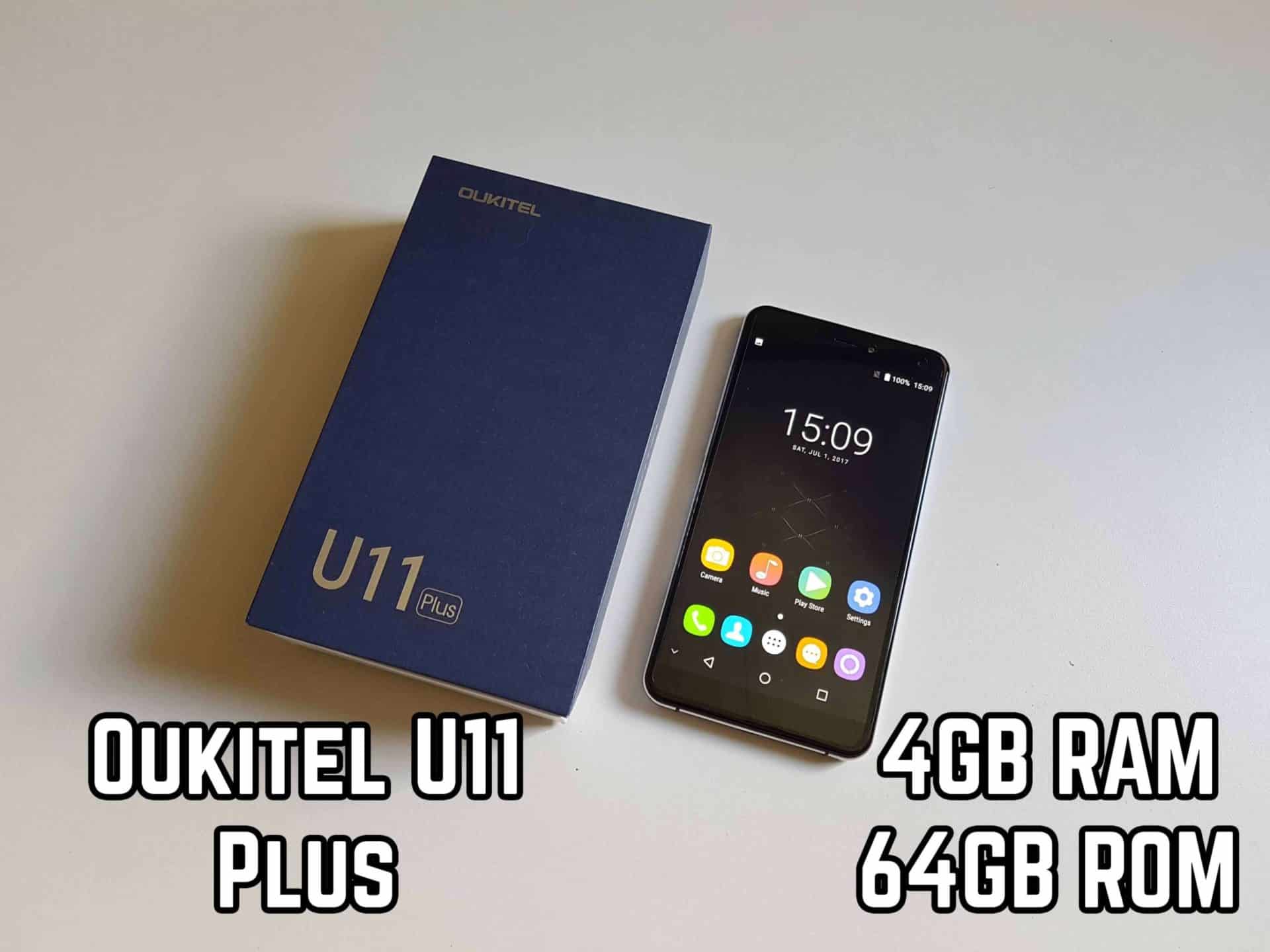 Here we have another great dual-sim smartphone from these Chinese company. We must admit that lately Chinese companies are releasing more mobile phones than usual. So Oukitel U11 Plus is the latest mobile phone from company Oukitel. Actually it has many good features but we believe that most important are 4GB of RAM including 64 GB ROM.
Also if you are curious you can buy it at Gearbest shop – Banggood shop – Deal Extreme shop.
Now is a great opportunity for shopping because we have a coupon code: OUKITELU11 for discount. After using the coupon code the price is $149.99. You can use a coupon code from above link.
Build quality & Display
Actually this is their first 5.7 inch smartphone because until now they have always produced 5 inch and 5.5 inch smartphones. Oukitel U11 Plus has 5.7 inch AUO screen with full HD resolution – 1920 x 1080 pixels. Which is actually perfect in every way, we have tested the display inside and outside. Which in both cases works excellent with enough sharpness. Visibility is very good from every angle.
When we speak about build quality Oukitel U11 Plus is made from combination of plastic and metal. Where the frame is made from metal actually from aluminum alloy while the backside or cover is made from plastic. Actually it is not too big in comparison with 5.5 inch smartphones. Because it is a bit wider but nothing special.
Performance and benchmark testing
Oukitel U11 Plus has a well-selected hardware for these price range which is actually under $200. So it is based on Octa Core chipset Mediatek MT6750T with Mali-T860 GPU. But when we speak about memory it has impressive 4 GB of RAM including 64 GB ROM where user has approximately 53GB free storage space. We believe that for this price this is a good deal. But of course if you need more storage space than you can use a microSD card up to 128GB.
Of course we have tested the mobile phone with several different benchmark apps like AnTuTu Benchmark and Geekbench 4, and below you can see scores. Which are okay for these price range. Besides that we have played several different games and watched full HD, 2K, and 4K movies to see how performs in real. From what we can see it works just fine without any lags or any other problems. So we are not surprised to see that because the smartphone actually has powerful hardware under the hood.
Benchmarks test results
Playing games
Watching 4K videos
GPS
Although GPS problem with Chinese smartphones is fixed long time ago. Still today sometimes we see some new mobile phones with this problem. In this situation U11 Plus has a working GPS with 8m precision. But when you for the first time turn on the GPS you will need to connect your phone wireless or mobile data. After that it can work normally without Wi-Fi order mobile data connection.
Camera Quality
It has 13 megapixel primary camera while the front facing camera is actually also 13 megapixel. Both cameras have flash which is actually useful. But  what is most interesting that front facing camera has also a led flash which is actually really cool because you can take selfies in dark including 13 megapixel camera sensor which produce great selfies.
Besides that when we speak about rear camera photo quality is very good. The colors are very natural while the sharpness is 95% okay. Below you can see photo samples taken by U11 Plus.
Photo Test Samples
Battery life
According to the company Oukitel U11 Plus has 3700mAh battery, where you also will receive 5V 1.5A charger. Therefore we always test battery for every mobile phone to see does it have real battery capacity. In this situation we can tell you that it has a real battery capacity. Also at average use with playing games it can last approximately two days. But it depends on the user to the user because no one is using the smartphone in same way.
35% to 100% = 2407mAh
65% = 2407mAh
1% = 37,03%
100% = 3703mAh
Conclusion and price info
The Oukitel U11 Plus is actually a very good dual-sim smartphone which is also very affordable because the price is around $150.86 at Gearbest shop – Banggood shop – Deal Extreme shop.
For these money you get a large 5.7 inch screen, 4GB RAM, 64GB ROM, and much much more like premium design.
Do not forget to use a coupon code: OUKITELU11 for discount.
Any questions or comments are welcome.