Oukitel U16 Max Review – inexpensive 6 inch smartphone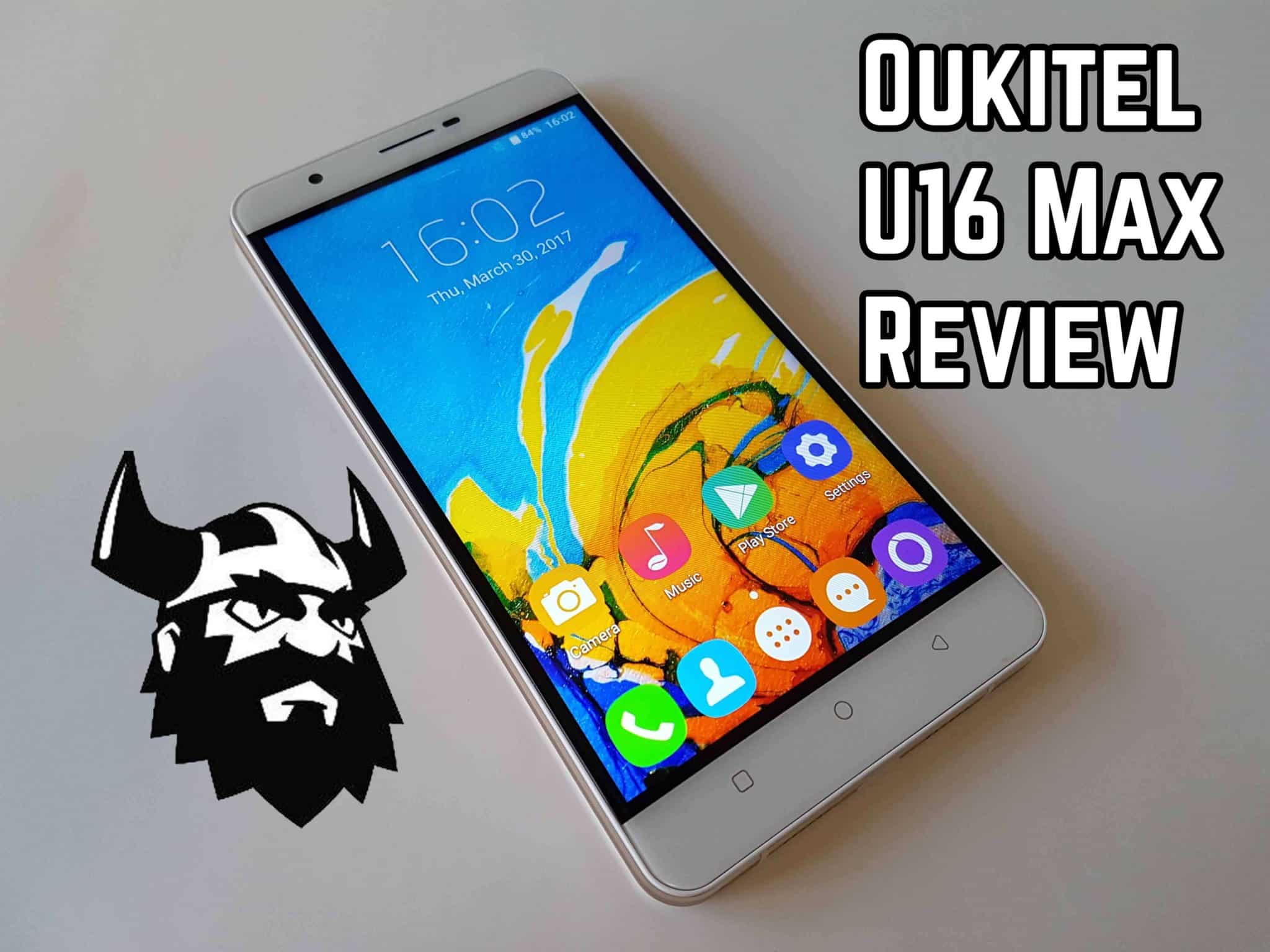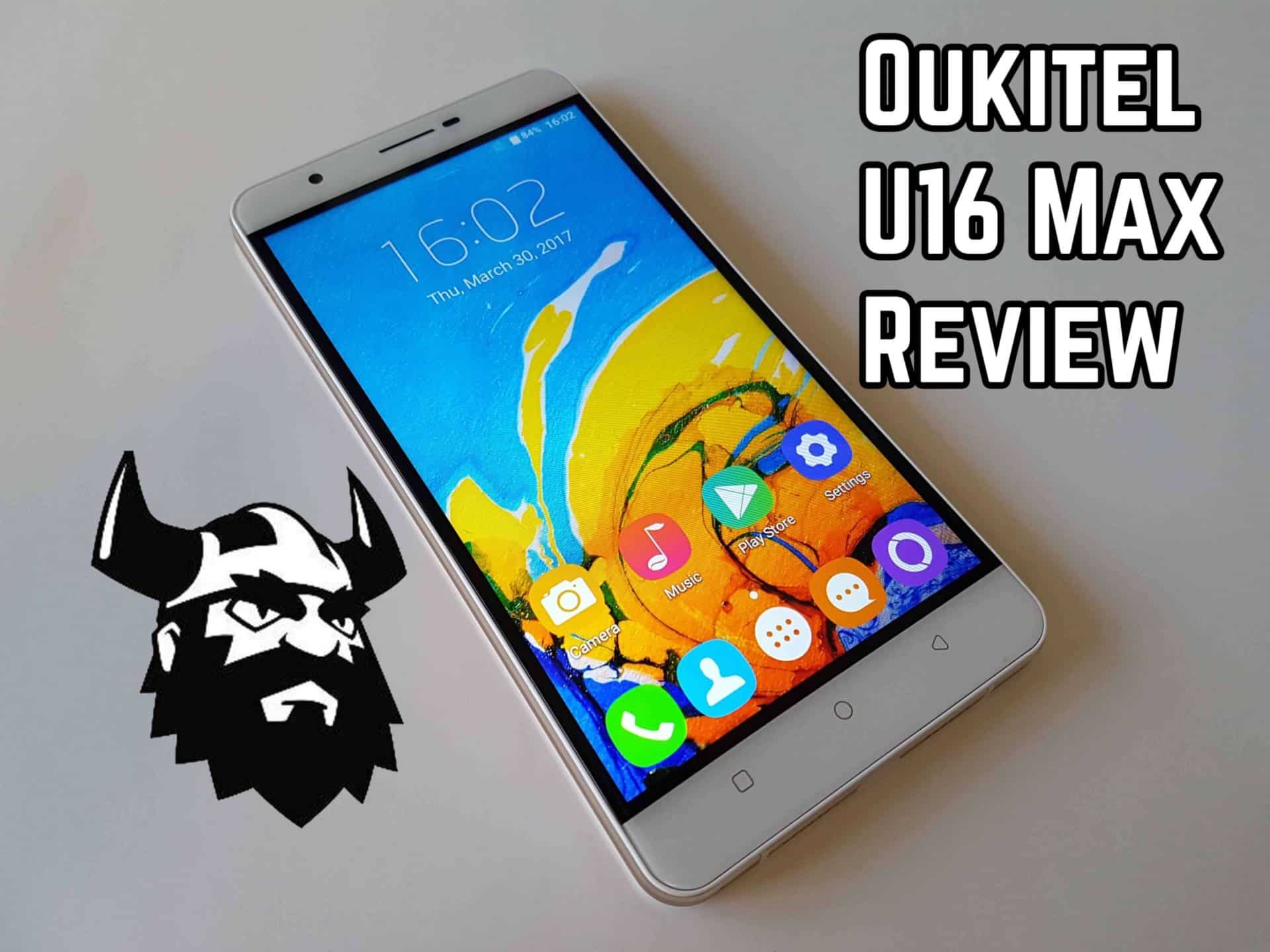 Today we have received really interesting dual-sim smartphone from Chinese company Oukitel. Actually it is their first 6 inch smartphone with impressive hardware and features. Therefore we're talking about Oukitel U16 Max, where the name tells you it is about really big screen phone. So in this review we will present to you most important features of this smartphone.
Build quality & Display
When we speak about build quality Oukitel U16 Max has surprised us because it offers high build quality without exaggeration. The case is made from aircraft aluminium alloy including all buttons while on the front side we have big 6 inch screen made by JDI in LTPS technology. Display is also 2.5D curved screen with HD resolution.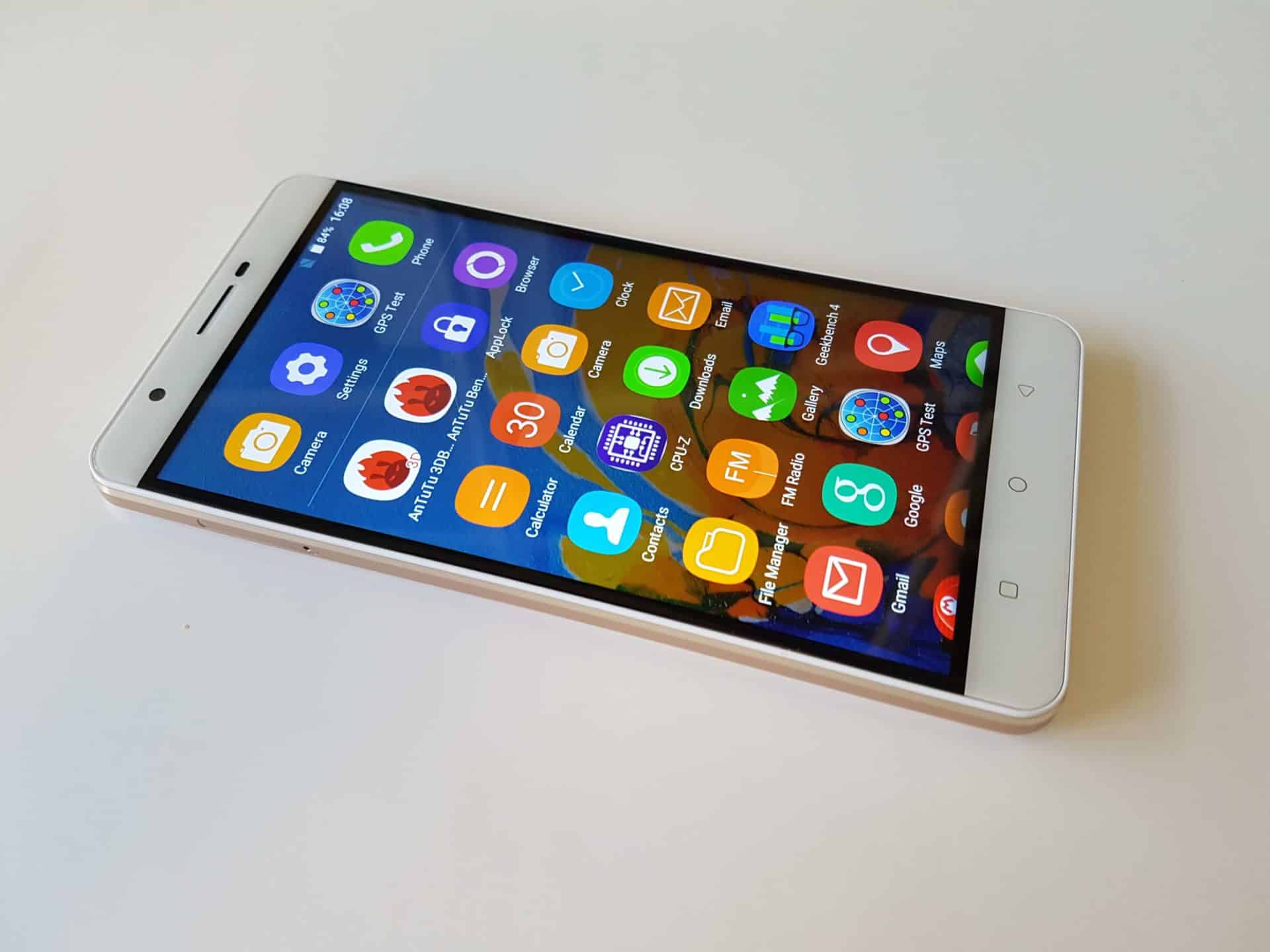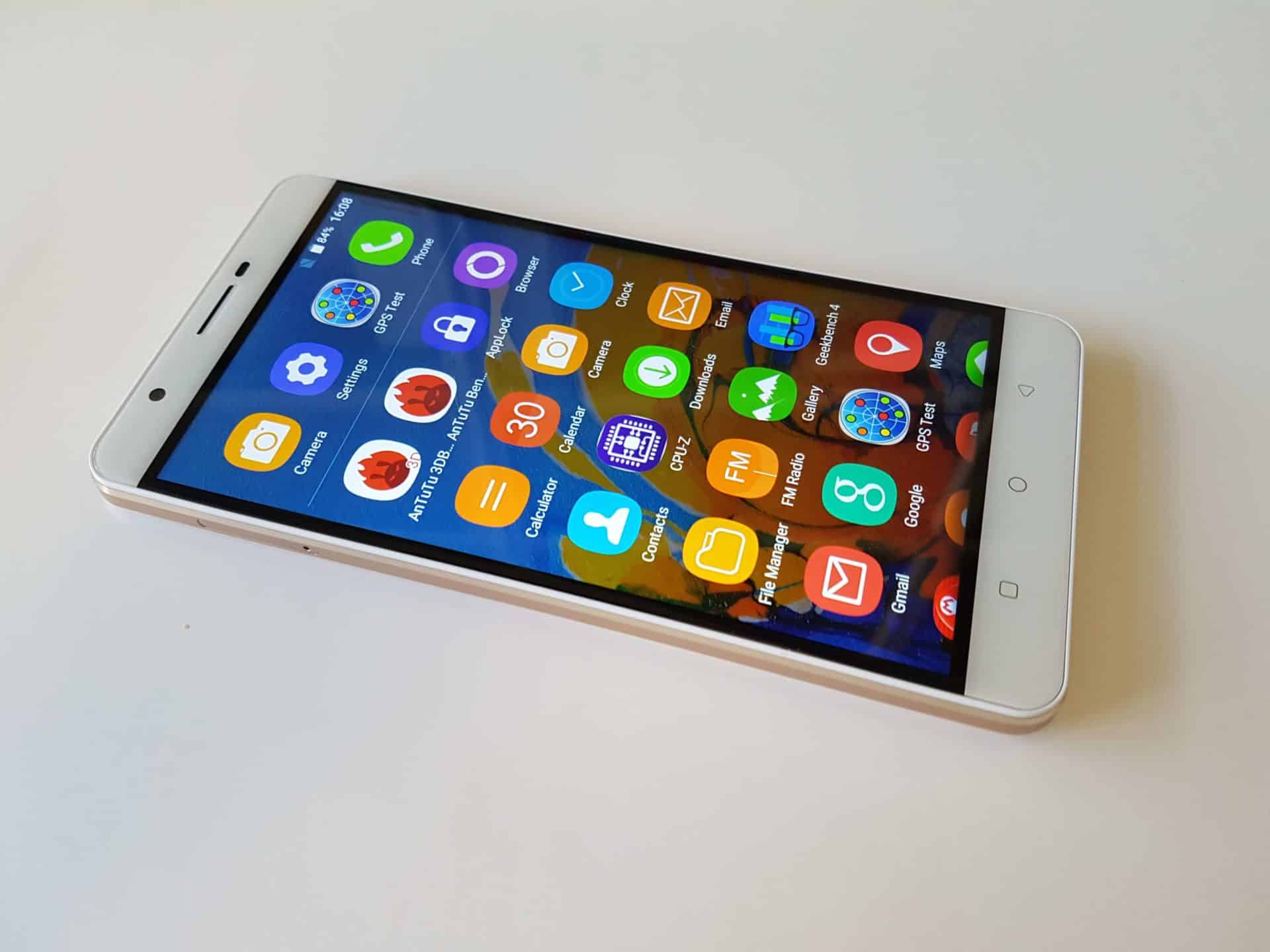 So some people will think that HD resolution is not enough for 6 inch screen, but still after testing we can tell you that display offers great experience, and below you can see examples. Screen offers good visibility and sharpness from every angle including outside on strong son. Overall they done a great job in terms of quality, design, and of course display.
Also you can hold the phone in one hand 🙂 .
Performance and benchmark testing
For the start we can tell you that U16 Max is made primarily for users who wants big screen smartphone. So because of that it does not have high-end hardware, but still it has very good built-in hardware. It is based on octa-core CPU MediaTek MT6753 with tri-core Mali-T720 MP3 GPU. It has 3 GB of RAM including 32 GB storage space made by Samsung. Also you can expand your storage space up to 32 GB with microSD card.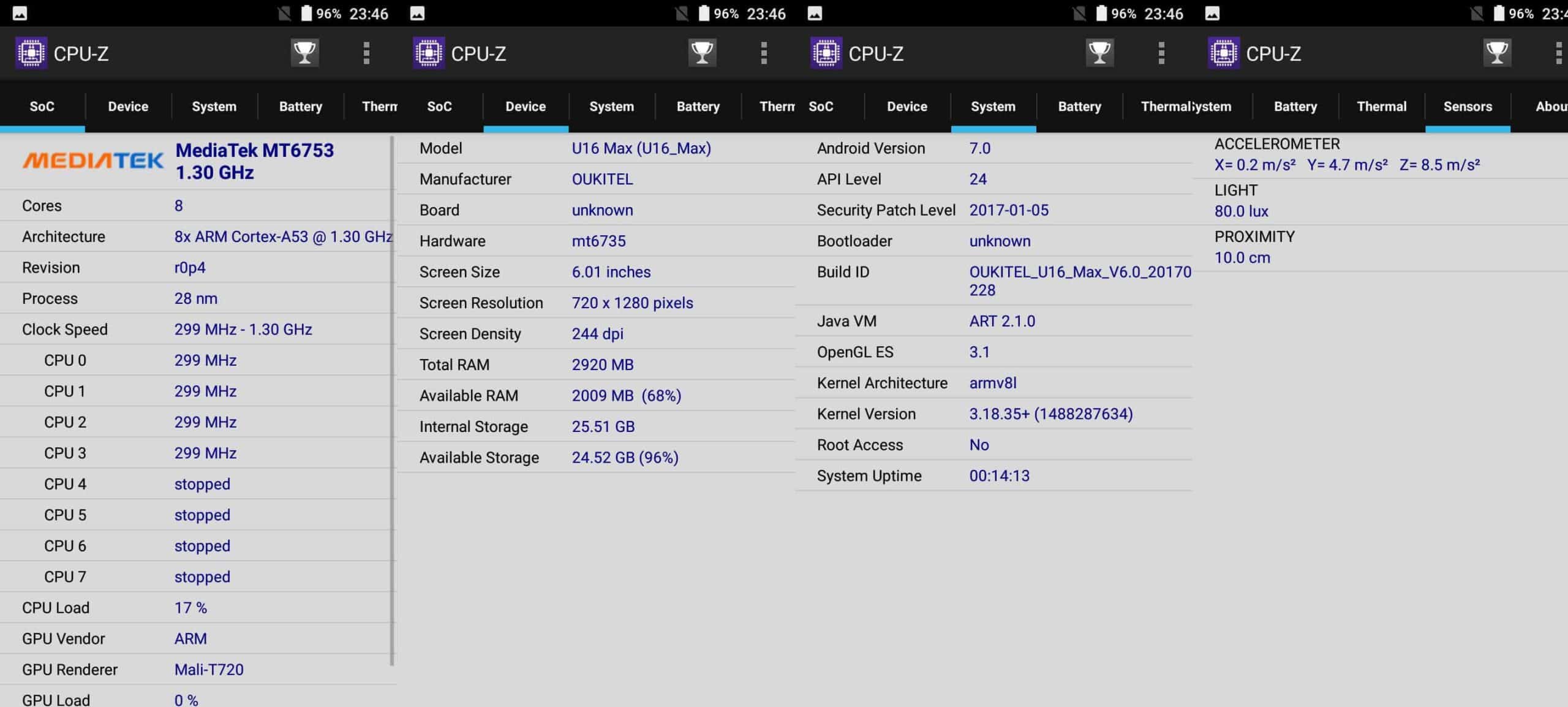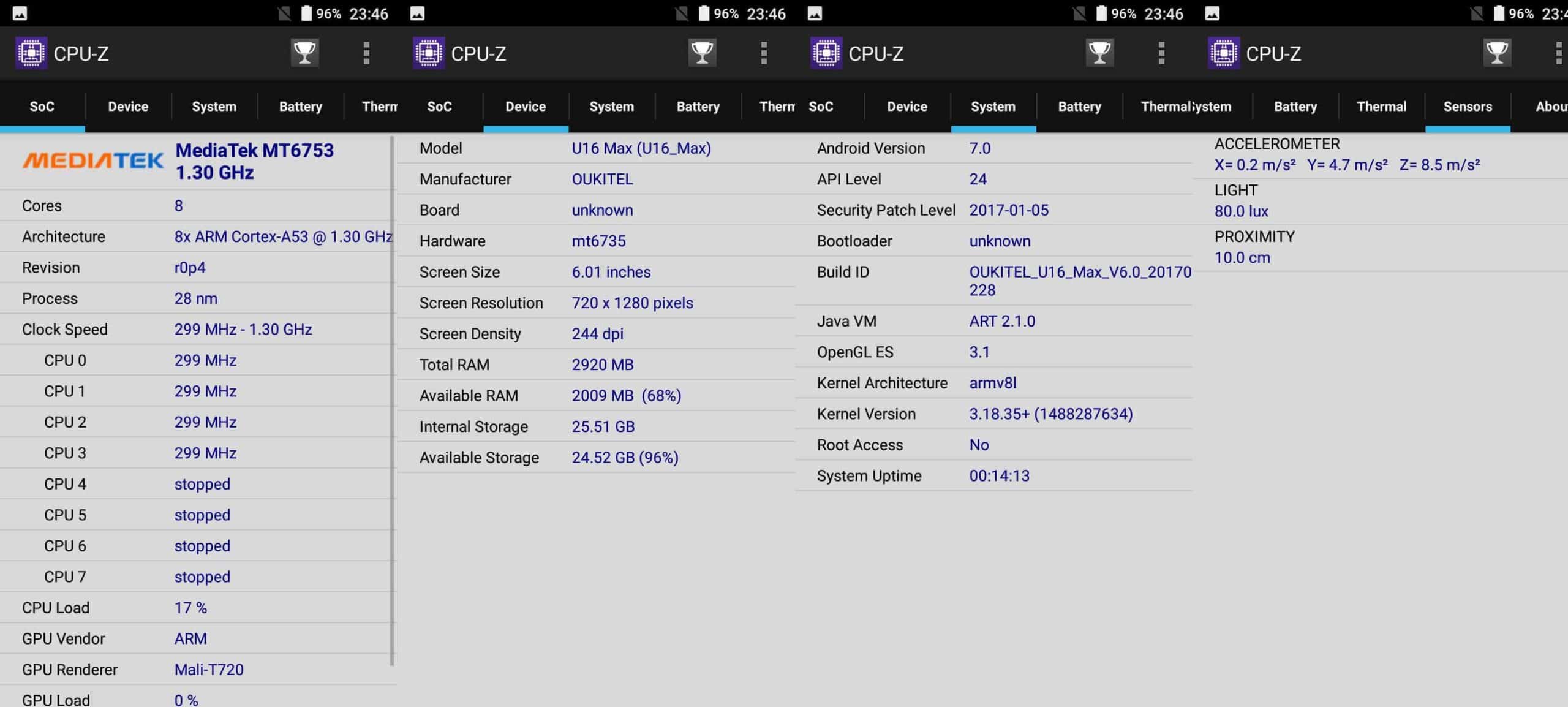 As you can see it has enough strong hardware for every purpose like playing games, watching movies, and other everyday stuff. We have actually played several different games, and all games worked perfectly normal without any lags. We have also tested the dual-sim smartphone with several different videos (1080p, 2K, and 4K).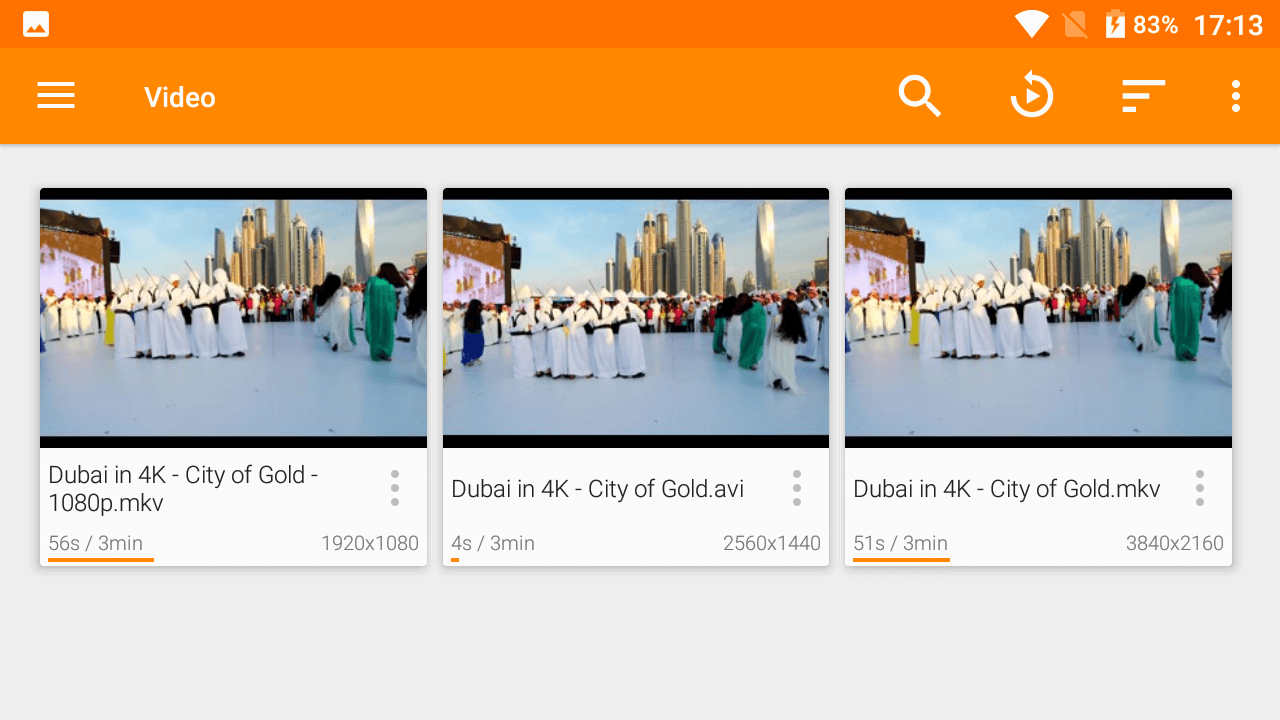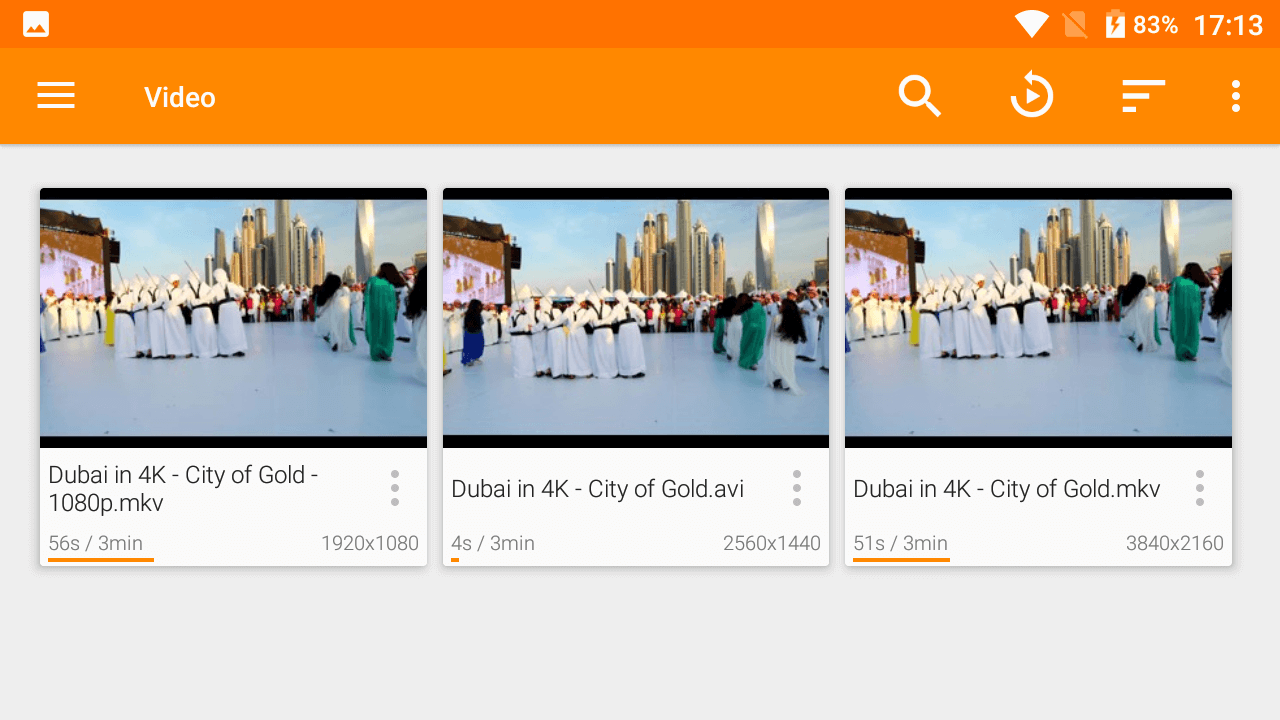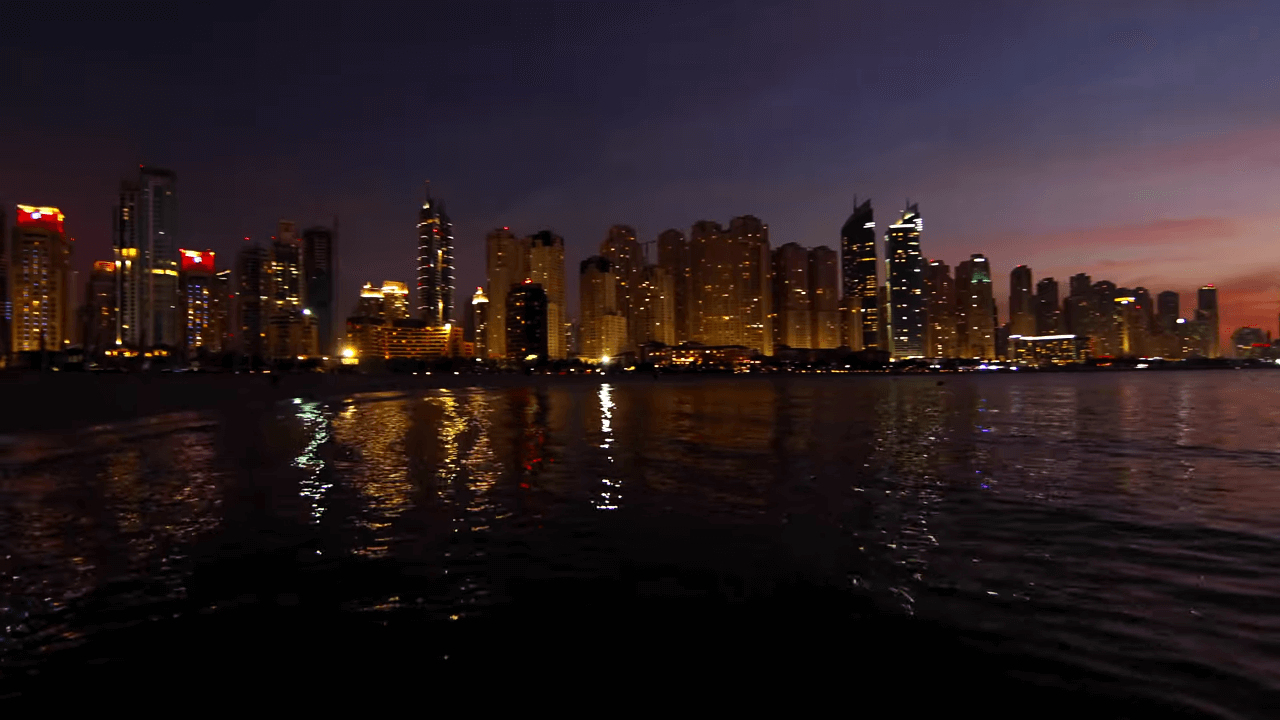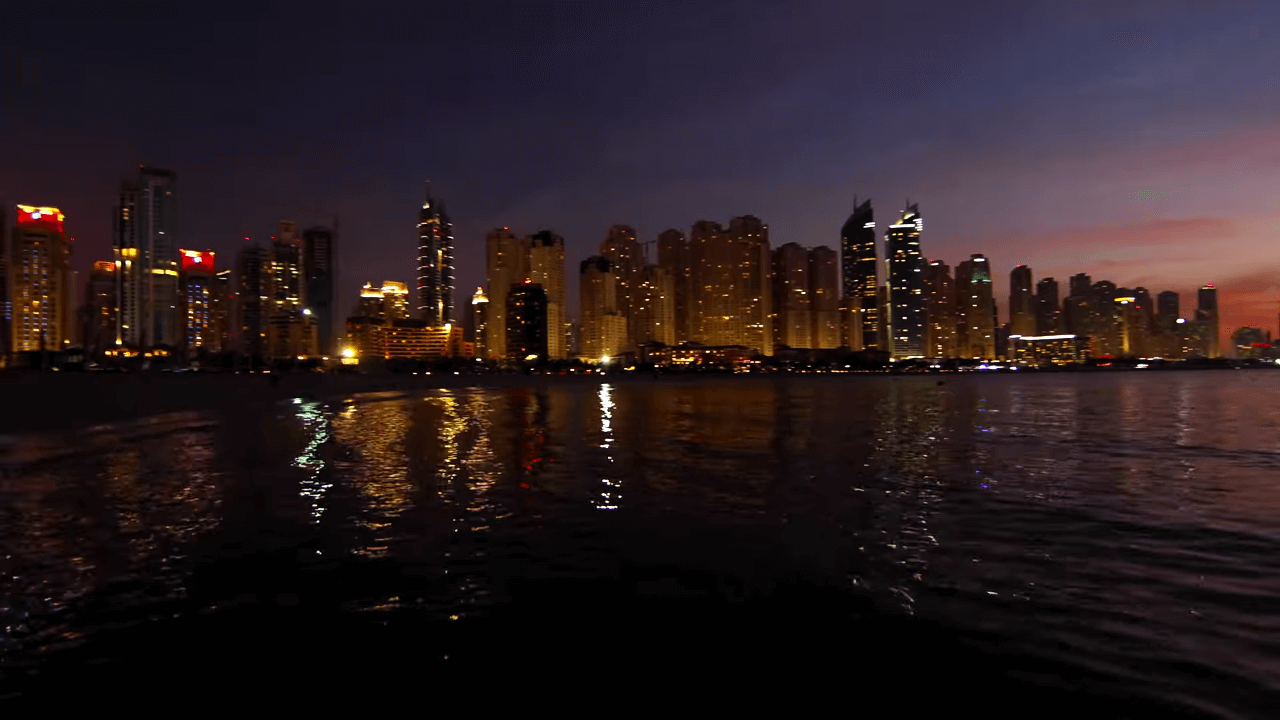 All videos works but 2K and 4K periodically have lags, but actually this was expected because for 2K and 4K videos it needs more powerful hardware. But don't forget that there is no big difference between 1080p, 2K, and 4K on smartphones. Therefore it does not present such a problem.
4K video
Playing games 🙂
Overall Oukitel U16 Max will provide very good experience because everything we have tried works as it should work. Also we have tested the phone with several different benchmark apps, and below you can see scores.
Benchmarks test results
Youtube
GPS
Talking about GPS, it works normally with precision of 2 m. But when you for the first time turn on the GPS then you will need to have internet connection to get started. After that you can use GPS without internet connection.
Camera Quality
According to Oukitel it has 13 megapixel camera with Micron sensor while the front facing camera is 5 megapixel. Of course we have tested the cameras, and below you can see photo examples. Therefore we can tell you that the photo quality is medium, which is okay for this price range which is actually around $110. For this price range the cameras are excellent, because in reality competition is no better in the same price range.
Photo Test Samples
Battery life
Oukitel U16 Max has 4000mAh battery made by SCUD. Partially it supports fast charging because you will receive 5V 1.5A charger. Which gives you a little faster charging then 5V 1A charger. Actually this is very useful for high-capacity batteries because it is boring to wait too long to get fully charged phone.
Also we have tested the battery with battery tester, and according to our calculations it has approximately 4074mAh. We have charged the phone from 50% to 100%. So we can say that the capacity is real, as advertised by the manufacturer. SCUD battery is very good quality and with average use lasts two days.
50% to 100% = 2037mAh
1% = 40,74mAh
100% = 4074mAh
Conclusion and price info
Overall we are really satisfied with this dual-sim smartphone and pleasantly surprised because Oukitel U16 Max is beautiful big smartphone with huge 6 inch screen. You can normally hold it in one hand, and at the same time the case is completely made from metal. Also it has good hardware combination for this price range. So it has 3GB RAM with 32GB ROM plus you can upgrade it with microSD card, and all this is based on octa-core CPU MediaTek MT6753.
At this moment the price is $120 which makes him really cheap and affordable, and you buy it now at this online shop.  If you're looking for big screen smartphone then for sure you'll need to consider this one because for that money we believe that there is no better choice.
Don't forget that it has also high-capacity battery with capacity of 4000mAh, which is actually also very important. Any questions or comments are welcome.