Black Edition iPhone 7 Plus Exposure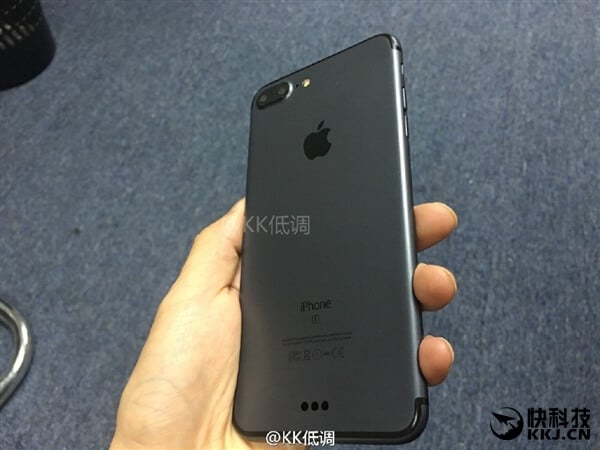 If we compare it with the iPhone 6S then we can see little changes on body shape, so the iPhone 7 can only rely on something else like colors changes. Where of course the following appearance is most interesting.
From photos you can see that the iPhone 7 Plus  is not the kind of black on black in the strict sense, because also has some gray. In addition, the back of the fuselage, under the signal bars are black, and the whole body looks awesome, where compared to the rest of the color is bright spots.
From yesterday exposed the so-called iPhone 7 assembly drawings of view, iPhone 7 will be equipped with the second "speaker grill" seems to be a microphone, which means it does not have dual speakers, of course compared to the iPhone 7, 7 Plus will have dual cameras.
Source: mydrivers