Boost Windows speed using Custom size paging file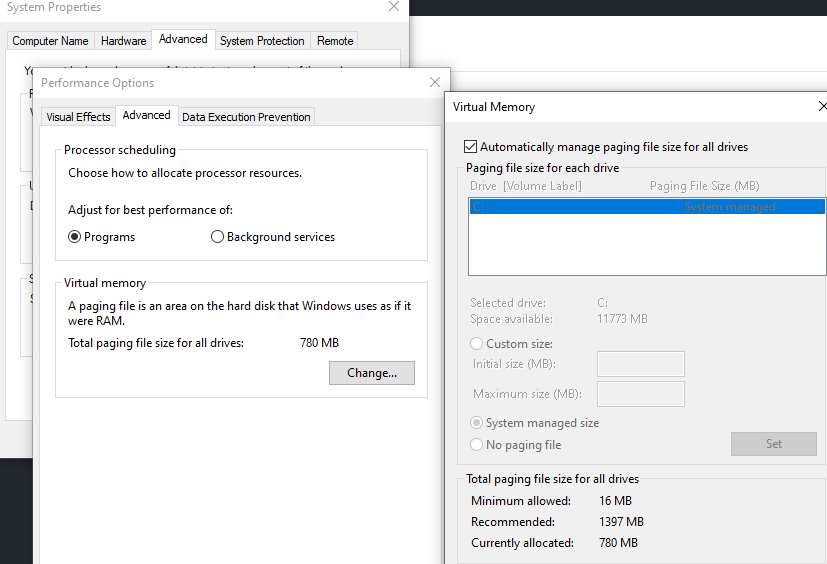 If you experience your Windows lags or apps not running good enough, try using this Custom size paging file tip.
MS Windows is using page file for better performance and managing RAM in a consumer friendly way, but this function doesn't work good in every possible scenario.
Sometimes we have to take some action, and setup this page file size by our own.
Turn off "Automatically manage paging file size for all drives" and setup Custom size.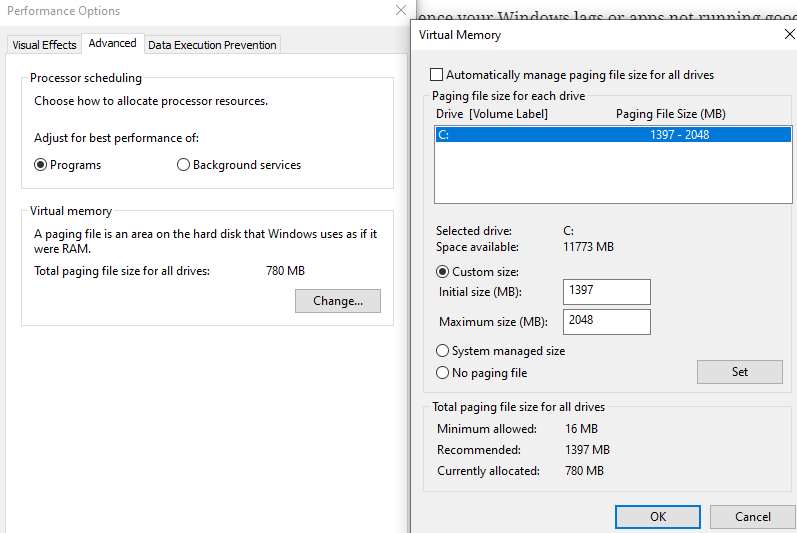 Confirm with Set, and reboot your PC. After rebooting Windows, check if changes are applied, and that is it. You can now use your Windows without lag or apps freezing. If not, you can try with different file size, keeping in mind acceptable size depending on RAM installed on motherboard.