Chinese web shop Everbuying prepared Oukitel promotion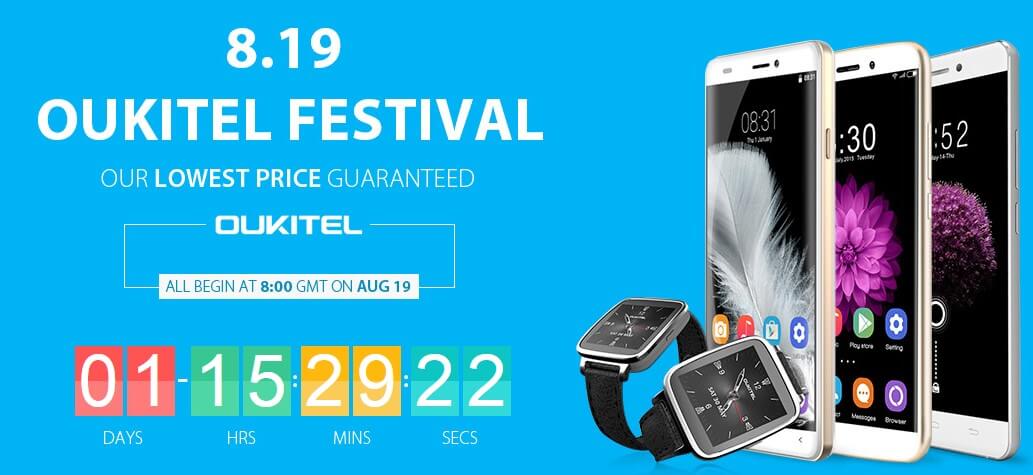 Chinese web shop Everbuying in collaboration with this mobile company has prepared really cool Oukitel promotion for several products like smartphones and smartwatches. So in this promotion you can buy this gadgets at promotional price which is very low. So don't wait too long then go and see this website for more information how to buy at very low price.
So as I said in the beginning of this article they have prepared three different products in this promotion. Below you can see main features of every product. You can see that Oukitel products offers a great ratio of invested obtained in every price range. Except this all products have really nice design and I'm 100% sure that you will like it.
Oukitel U8 Main Features:
OS: Android 5.1
CPU: MTK6735 64bit Quad core, 1.0GHz
GPU: Mali-T720
Screen: 5.5 inch HD 720×1280 screen
SIM Card: Dual SIM dual standby, one Standard SIM,one Micro SIM Card
Camera : Front camera 5.0MP Back camera 13.0MP AF with flash light
RAM+ROM: 2GB + 16GB
Fingerprint Press Sensor
Support Gravity/Light/Proximity Sensing System
OTG/OTA/Bluetooth/GPS/Wifi/FM/MP3/MP4 Function Supported

Oukitel U2 Main Features: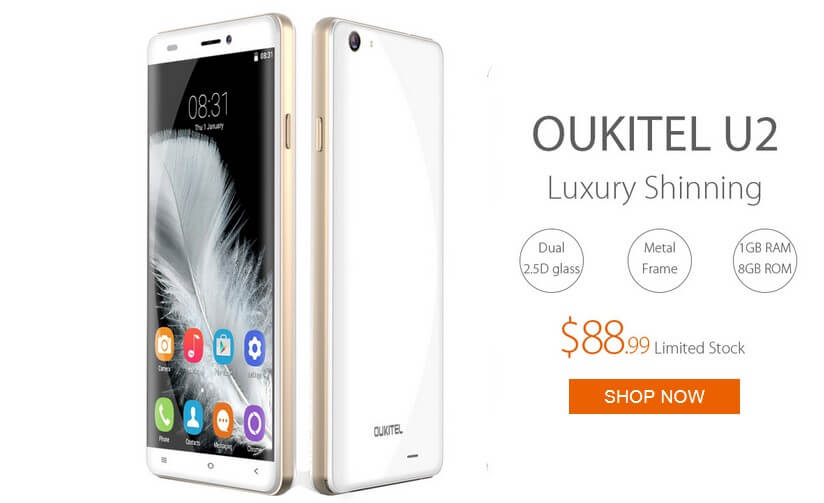 Display: 5.0 inch 2.5D qHD Screen
CPU: MTK6735 64bit Quad Core, 1.0GHz
GPU: Mali-T720
System: Android 5.1
RAM + ROM: 1GB RAM + 8GB ROM
Camera: Back camera 5.0MP (Interpolation To 8.0MP) + front camera 2.0MP (Interpolation To 5.0MP)
Features: OTG, OTA
Bluetooth: 4.0
GPS: Yes
SIM Card: Dual SIM dual standby, Dual Micro SIM
Network:
2G: GSM 850/900/1800/1900MHz
3G: WCDMA 900/2100MHz
4G: FDD-LTE 800/1800/2100/2600MHz
Oukitel A28 Main Features:
• MTK2502 chip and Bluetooth 4.0: The fusion of advanced MTK2502 chip and Bluetooth 4.0 technology has stronger compatibility with iOS and Android system.
• Heart rate monitor: Adopt the same sensor as iWatch, can accurately measure the heart rate. When you do sports, monitor your heart rate, help you do reasonable exercise.
• Dial / Message / Contacts sync: Can sync dial, SMS and contacts, so you can check this information on the smart watch.
• Pedometer / Sleep monitoring / Sedentary reminder: Your health assistant, A28 will track your sports, monitor your sleep and remind you to have a rest after a long time sitting.
• Remote camera / music: Control your smart phone to take photos and play music, just enjoy the pleasure on your wrist.
• Information push: Push instant information: Facebook, Twitter, Skype, message, Wechat and so on.
• Raise up hand to light up screen: You just need to gently flip your hand, then the screen will light up.
• Non-air-gap IPS screen: HD IPS Non-air-gap screen, gives you an entirely new sensory experience.
• Genuine calfskin leather band: Using Europe top layer calfskin to ensure that you have the the ultimate wearing comfort.
• Life water resistance: You can wear

POCO X2 Will Be Launched Very Soon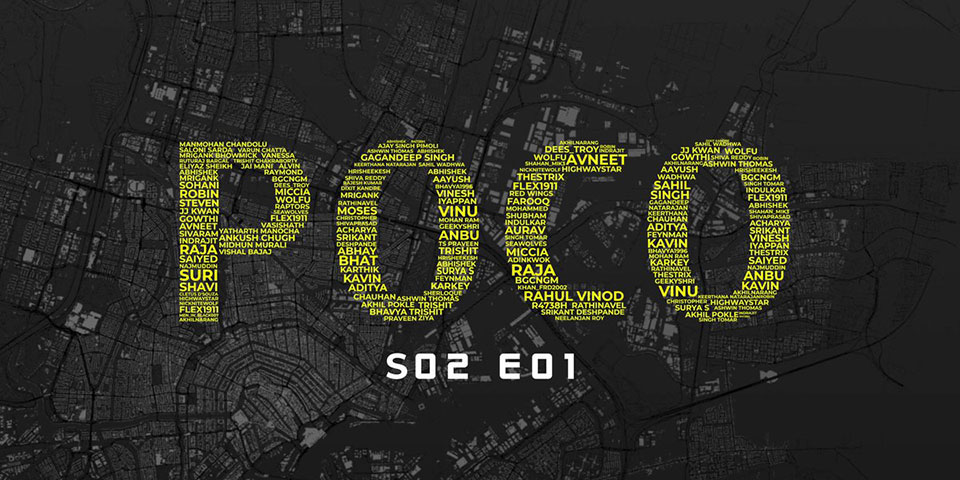 MiOT Ecosystem Brand POCO has announced a new device that will be launched very soon.
One of the insiders has found an "easter egg" hidden in the promo video which teases the name of the smartphone.
POCO X2 – this is the supposed name of the model. By the way, the brand plans to broaden the "F" model line with F2 and F2 Lite versions.
According to the expectations, the model will get a dual front camera located on the upper right corner.
POCO X2 will be powered by the Snapdragon 730G processor and run MIUI 11 OS.
This is all that is currently known about the upcoming device. the release is expected in February 2020.
7 OPPO Smartphones that Shaped the Decade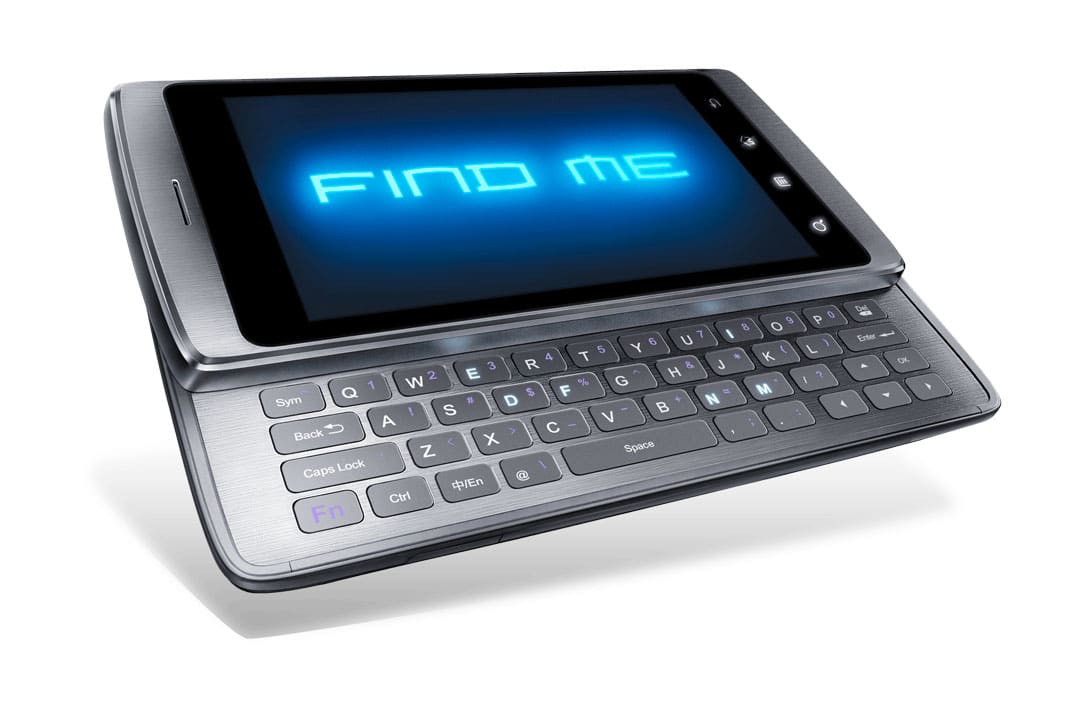 As the 2010-2019 decade has come to an end, we thought it would be fun to look back on the past 10 years to highlight key OPPO smartphone technology developments. Join us in appreciating the many innovations and smartphone trends that have taken place in just the past several years and wondering about the many more innovations soon to come! 
OPPO Find – 2011
In 2011, OPPO launched the OPPO Find, also known as the X903 smartphone. It featured a sideslip cover, full keyboard, and the Android operating system; considered fairly new and revolutionary smartphone technology of the time. Despite its exemplary workmanship and fresh user-orientated interface, it was one of the thickest phones OPPO had produced. the OPPO Find had to be reworked to something thinner and lighter – something like…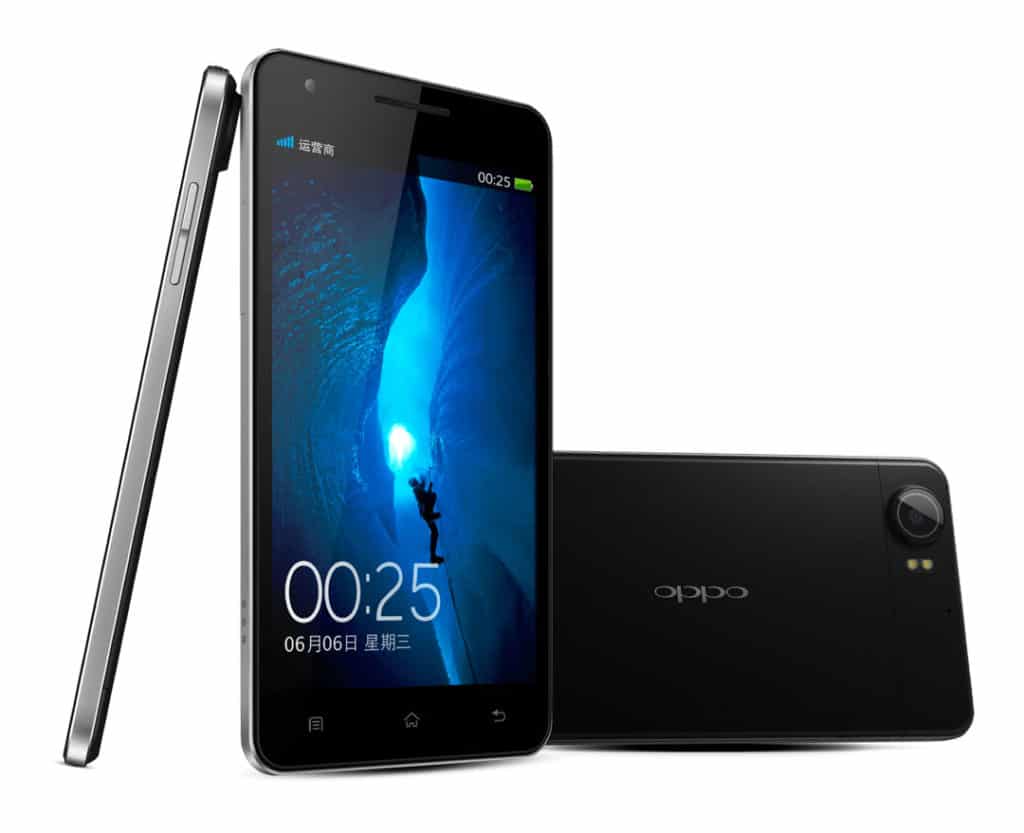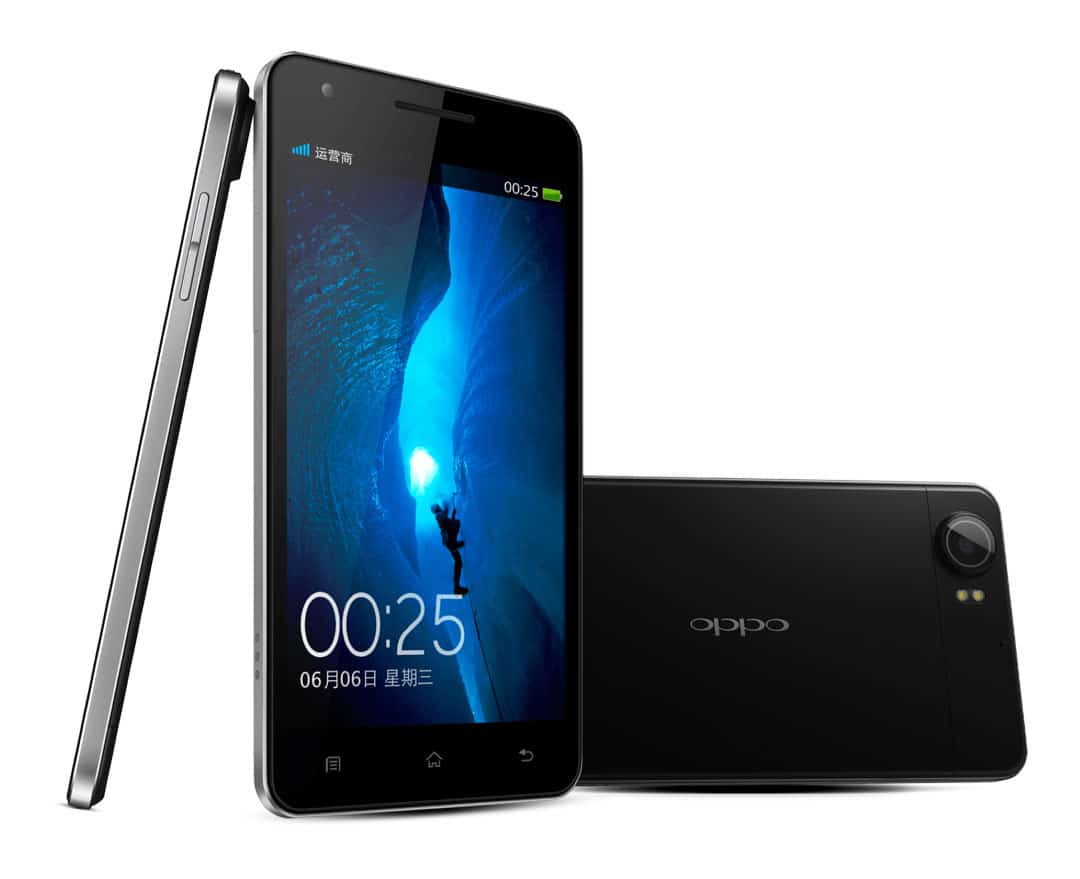 OPPO Finder – 2012
Following the feedback on the thick OPPO Find and focusing on a better user experience a special development team focusing on lightness and thickness was setup and the OPPO Finder was born.
This ultra-thin smartphone made a huge turnaround for OPPO between the Find and Finder. OPPO Finder received international coverage from the likes of CNN, who marveled at its 6.65mm thickness and superior performance.
Following the OPPO Finder's success, ultra-thinness became an important product design factor for many smartphone brands – effectively commencing a "race" to create the most effective ultra-thin smartphones.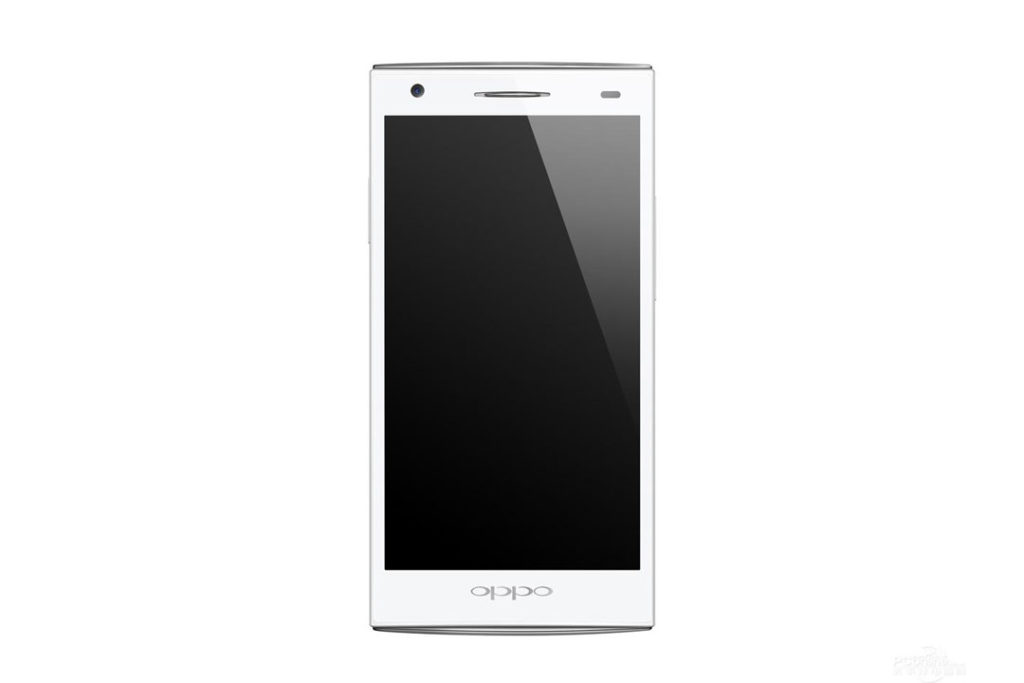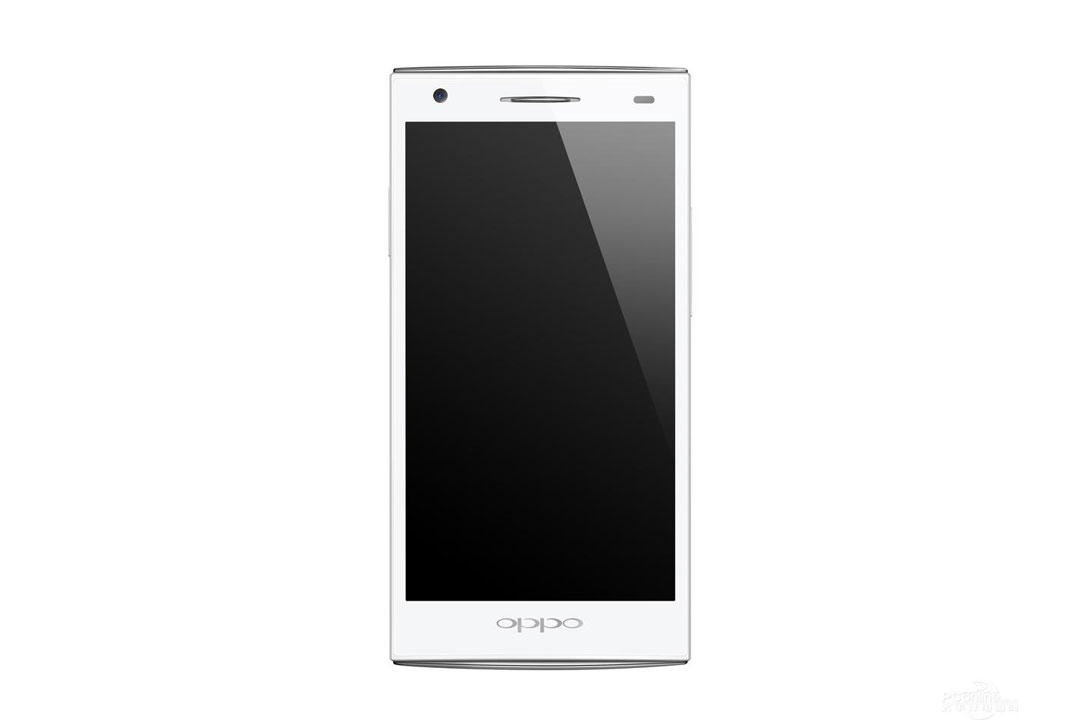 OPPO Ulike2 – 2012
Ulike2 marks the beginning of the "Era of Beautified Selfies." One of OPPO's designers put forth the idea of not only designing OPPO phones to take clear photos, but also makes them appear more beautiful.
OPPO Ulike2 became the first OPPO device with a 5MP forward-facing camera, in addition to its Beauty 2.0 algorithm. When enabled, it automatically applies a beautification effect which produces ideal selfies.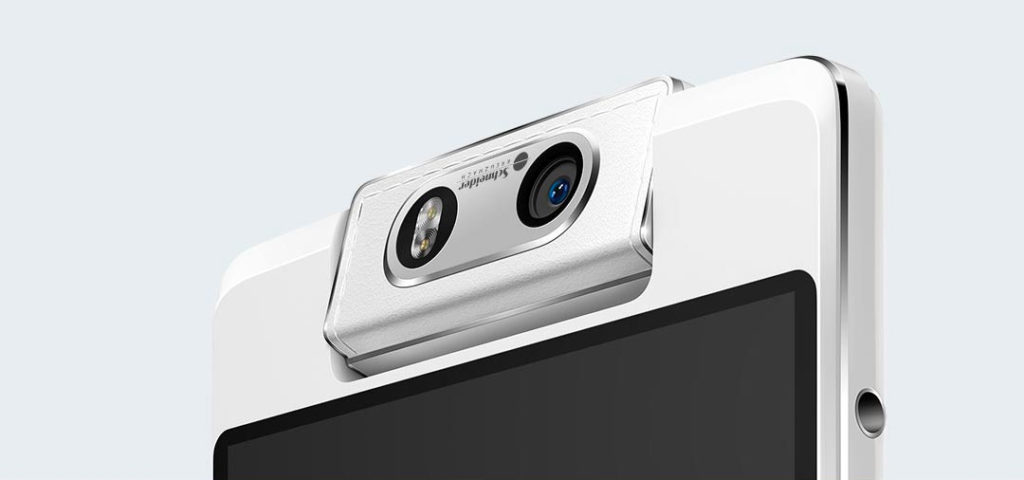 OPPO N3 – 2014
Nicknamed the "Camera Master," the OPPO N3 was the first phone launch which revolutionized the concept of rotating smartphone cameras.
This was the first OPPO device to feature an electric rotating camera with elegant execution. Additionally, it featured a 16MP lens and cutting-edge graphics engine, marking it as one of the strongest performing smartphones of 2014.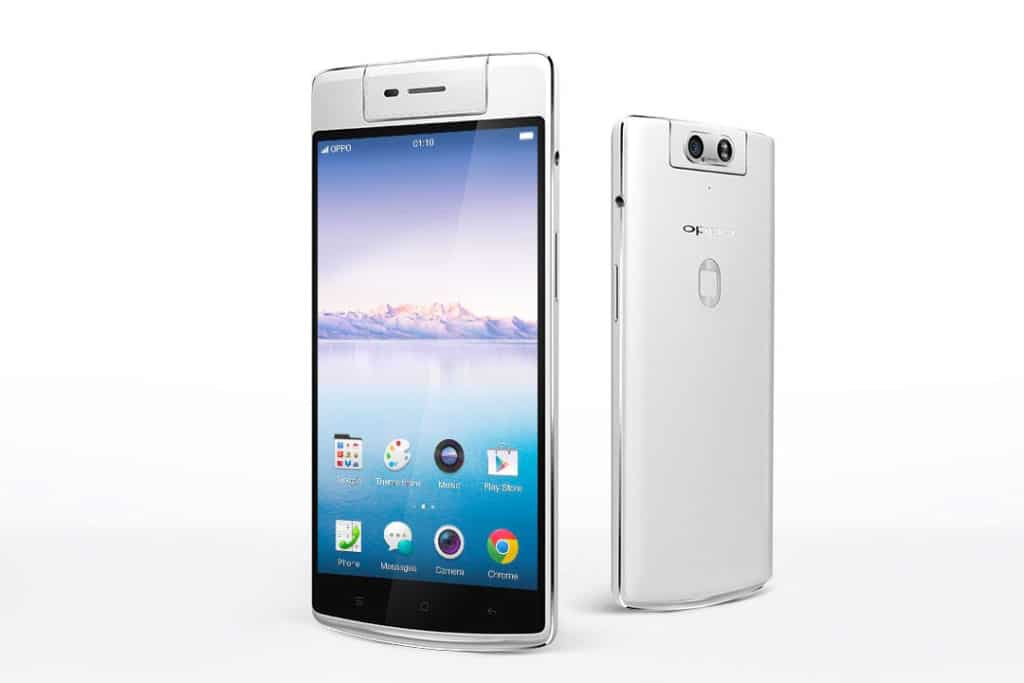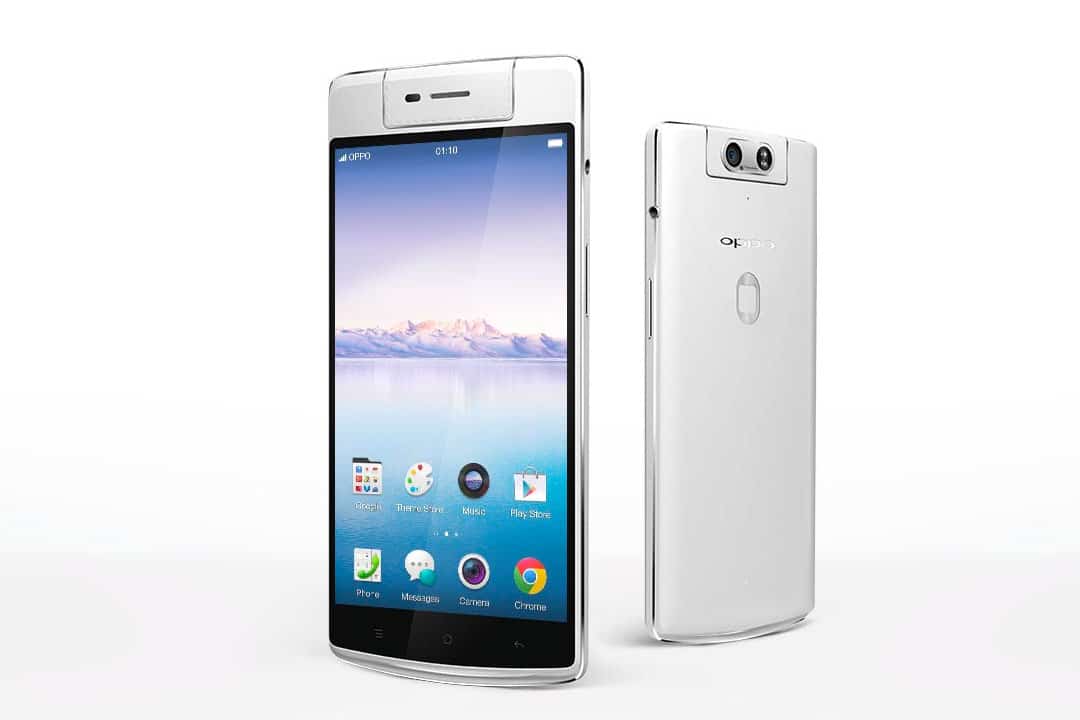 Size and subtle design cues including a side positioned charging port made the device comfortable in the hand and great for multimedia use such as video playback and gaming. The OPPO N3 was even supplied with 'O-click' a seperate keychain remote that could activate camera rotation and take photos.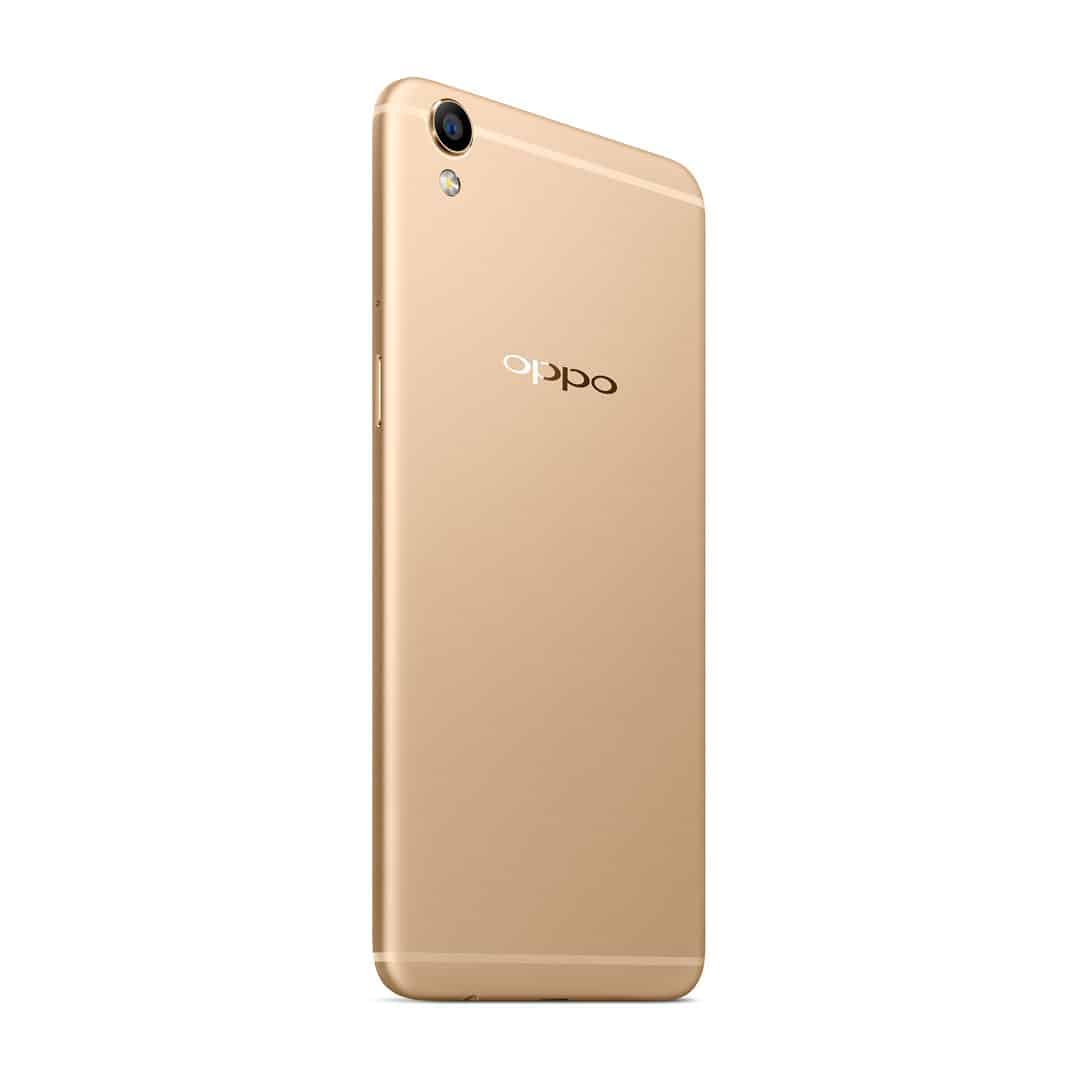 OPPO R9 – 2016
In 2016, OPPO established a brand-new flash charging system that has since made massive waves – VOOC.
Equipped with VOOC flash charging, OPPO R9 can provide 2 hours of calling time with just a 5-minute charge. It sold nearly 20 million copies, took up 4% of the mobile phone market share and became the largest seller in the Chinese mobile phone market. On November 1st, 2016, it won the Swan Award – the highest honor in mobile phone design and application innovation available in China. 
OPPO Find X – 2018 
A revolutionary screen design; OPPO Find X found its home as the first perfectly seamless full-screen smartphone. Thanks to its curved surface panoramic screen and hidden front-facing camera, Find X established itself as the industry's highest screen ratio phone.
Find X commenced yet another "race" within the smartphone industry – the race to create the most effective full-screen smartphone. The release of OPPO Find X reflects their commitment to the vision, "Dare to Break Through and Dare to Innovate."
OPPO Find X went on to win the Best Design Award in Tech YouTuber MKBHD's smartphones of the year 2018.
OPPO Reno 5G – 2019
Finally, we come to 2019 – when OPPO introduced its newest series – OPPO Reno. Reno 10x Zoom and Reno 5G (adding 5G connectivity) featured the advent of 10x Hybrid Zoom technology and a pivot rising camera enabling a notchless screen design. The OPPO Reno 10x Zoom goes above and beyond in photography, equipped with a full-focal length tri-lens rear camera, including a 48MP primary lens, a 13MP telephoto lens, and an 8MP wide angle lens. OPPO Reno became recognized as the go-to series for photographers and creatives all over the world. OPPO Reno 5G additionally was the first 5G smartphone to go on sale in Europe, first sold in Swisscom shops across Switzerland.
Deep Dive: 120 Hz Fluid Display – the best you'll lay eyes on in 2020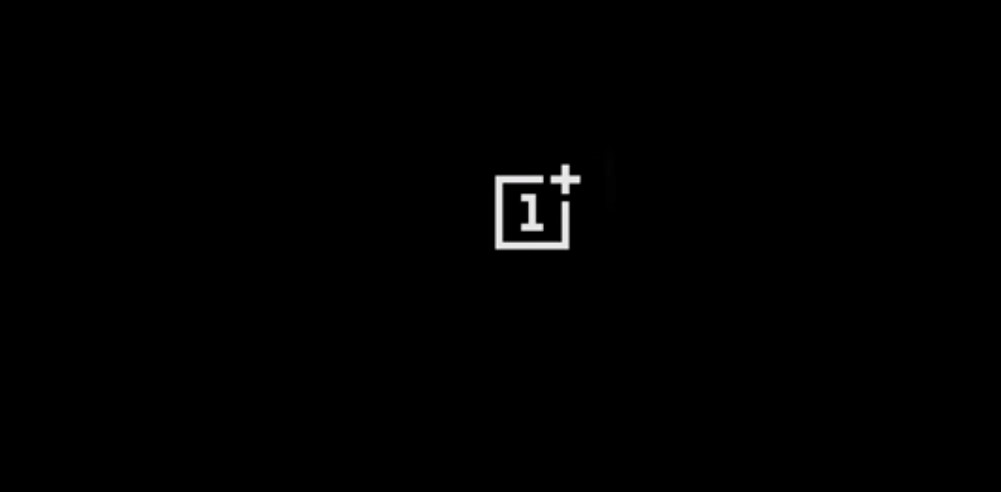 OnePlus believe that every part of device should provide the best experience possible to their users. With the OnePlus 7 Pro, they started pushing the envelope in display experience by introducing our 90 Hz Fluid Display, finely tuned to achieve a record-breaking A+ Top Tier Display Rating from DisplayMate. Today, they have finished the development of their next-generation display.
The spirit of "Never Settle" is not about specs alone. The smoothest smartphone display must also be able to deliver a superior visual quality and viewing comfort. We're sure that OnePlus's new 120 Hz Fluid Display will be the best you'll lay eyes on in 2020.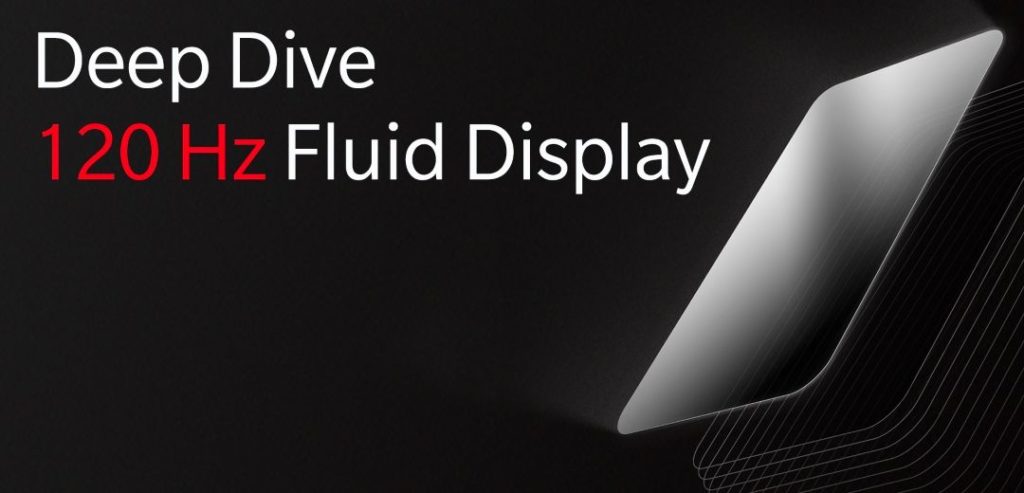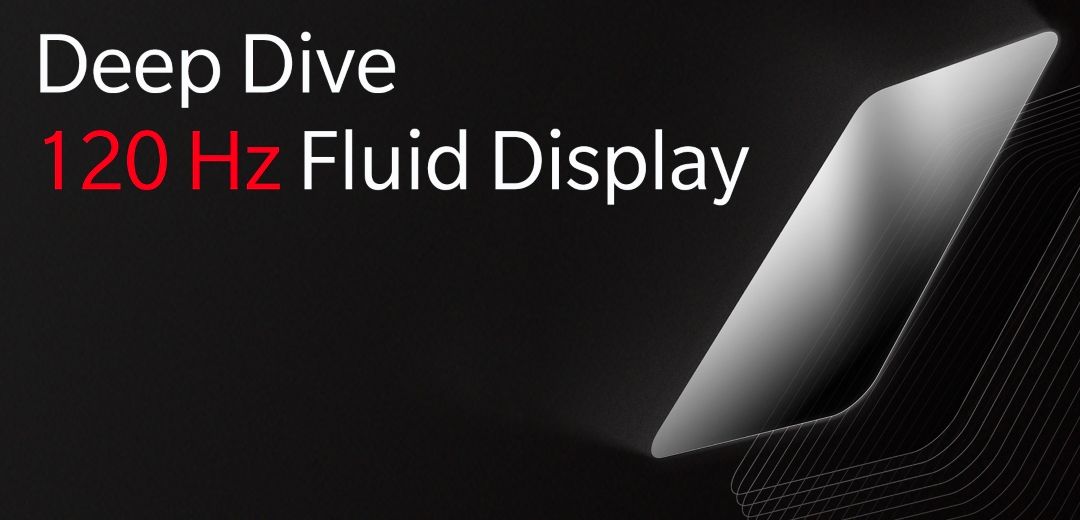 Engineering the most advanced 120 Hz display panel in the industry
Following the 2K+ 90 Hz Fluid Display of the OnePlus 7 Pro, OnePlus has once again cooperated with Samsung Display to tailor a unique AMOLED display with the most rigorous specs in the industry, including a breathtakingly smooth 120 Hz refresh rate. The display uses the latest generation of organic light-emitting materials, with a peak brightness of more than 1000 nits and a much longer lifetime. In addition, they've raised the touch sampling rate to an industry high of 240 Hz for a more responsive touch experience.
R&D team also developed an exclusive optimization solution that can increase the rendering speed of a single frame with 7%. In testing, OnePlus's 120 Hz display has yielded significantly better results than other existing high refresh rate displays in the industry on measures of click response, scroll response, and accuracy.
Unprecedented smoothness in video playback
After numerous system optimizations, many major apps will now be able to take full advantage of the new 120 Hz refresh rate. But, for videos, there's an additional hurdle. Most video content is still produced at either 24fps or 30fps, with a small portion of content in 60fps.
To address this problem, they're including MEMC technology to deliver smoother video playback. MEMC is a technology featured in high-end TVs that uses real-time algorithmic adjustments to insert additional frames to a video file, enabling something shot at 24 or 30fps to play at 60 or even 120fps.
MEMC technology is more demanding in terms of computational power and algorithm processing, making it very difficult to simply carry over from TVs to smartphones. But by using a hardware-based MEMC solution, OnePlus has managed to elevate frame rates to 60 or even 120fps with low power consumption, providing a seamless, more fluid viewing experience for users.
True-to-life color display and support for up to 1 billion shades of color
With a display that offers greater color accuracy, users will see colors as they are meant to be seen. For designers, photographers, and all creators, top-notch color accuracy is essential for creative work.
JNCD, which means "Just Noticeable Color Difference", is an indicator for measuring color accuracy used by companies including DisplayMate. Current professional displays can achieve a JNCD of less than 2, with some high end models achieving less than 1. By professionally tuning the color display, OnePlus was able to achieve an industry-leading JNCD ratio of less than 0.8 for every single 120 Hz Fluid Display. With a near-perfect display performance rating, users and creators will be able to edit and render images with absolute confidence.
OnePlus's 120 Hz Fluid Display also provides support for 10-bit color, providing 1,024 shades of each primary color and 1.07 billion possible colors. This is 64 times as many colors than are supported on mainstream smartphone devices, giving users fuller, more natural gradients when viewing content, and creators more confidence to accurately display the intended color spectrum.
In order to reach industry-leading color accuracy standards, OnePlus has added an additional automatic color calibration machine to the production line. By adding an extra 30 seconds to the production time, each display panel is automatically calibrated for color accuracy before it's released.
OnePlus's upcoming 120 Hz Fluid Display is part of their commitment to "Fast and Smooth."