Cool and cheap Bluetooth v4.1 Headphones Bluedio A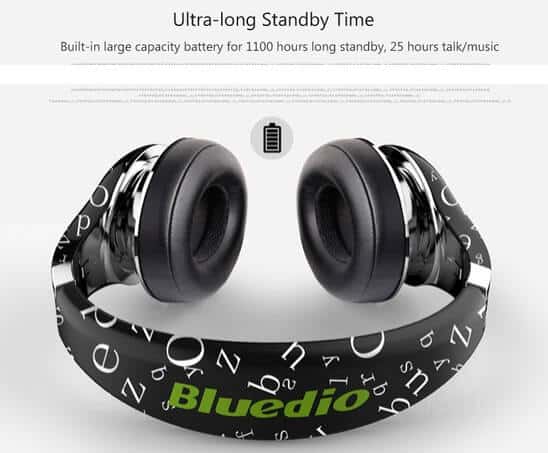 Lately we can see many new companies from China which produce a lot of different products like for example headphones. So from my friend I received information that very soon will start to sale one great headphones called Bluedio A. Now they are in stage of presale and of course the price is lower than it will be in future. So you should definitely take a look maybe you will like it. Because except really cool and sports design it has many useful functions.
Chinese shop Gearbest is selling this headphones Bluedio A at lowest price now so you can check it here.
So the Bluedio A is made from highly flexible headband with soft leather cover. Some will say that it has simple and stylish design which you personal opinion looks awesome. You have ability to choose from two different colors black and white so it is up to you which one you like more.
The white one has colorful geometric figures and black one has white random letters on it. It has the latest 24-bit HD Sound decoding chip which provides true surround sound. Thanks to high-quality decording chip it provides also clear sound during calls.
For wireless connectivity it uses Bluetooth 4.1, so you can see it has the latest Bluetooth standard. Because of that it allows you to transfer data at high speed so in other words you will experience smooth music.
It can work with almost any smart phone like iPhone, LG or Samsung. From other information I can say that it has built in high-capacity battery which provides up to 1100 hours of standby and approximately 25 hours of time for listening music.
So you can see this headphones Bluedio A are really great in this price range. So you should definitely visit Gearbest shop for more information.