Hammer or phone Oukitel K4000, question is now?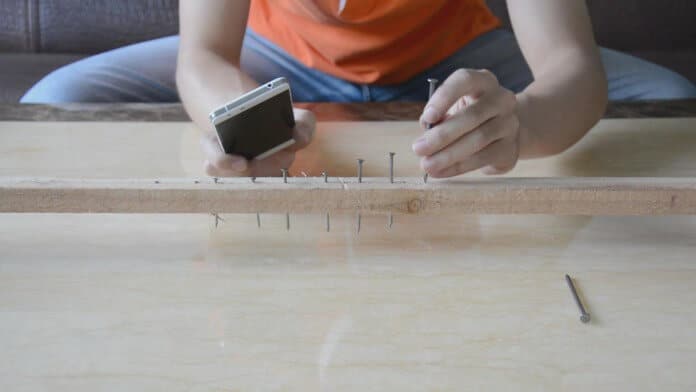 Where the world goes when we will soon use the phone instead of hammer to hit a few nails. Less-known Chinese company Oukitel has recently presented new dual-sim smartphone under the name K4000 and according to the company this device has very resistant screen.
Oukitel K4000 Discount information
coupon code: EBK4000
coupon price: $113.89
Link for buying this phone with coupon
To prove this they have recorded a video and uploaded to YouTube. In this video we can see how they with the Oukitel K4000 are hitting the nails in the wood. What do you think about that?