Landvo S6 is Samsung Galaxy S6 clone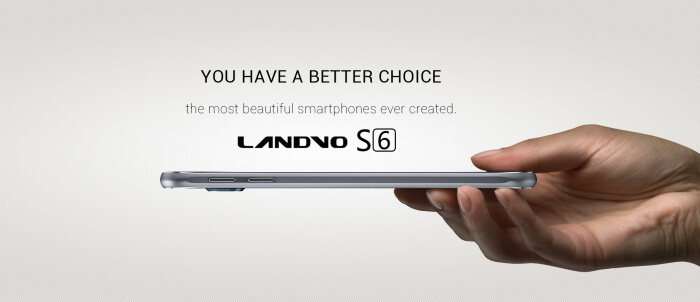 This is nothing new from China, I have seen this many times before. So now Chinese company Landvo has produced a smartphone called S6 which is actually a Samsung Galaxy S6 clone. According to the company it is 100% the same as original. It has metal body and also the same TouchWiz user interface. Of course the Landvo S6 does not have any Samsung logos, it has all own company's logo. If you take a closer look you will see that the clone has also the same dimensions like Galaxy S6.
From other information I can say that it will be based on quad core CPU MTK6582 with 1 GB of RAM and 16 GB of internal memory. It will also support face unlock, voice unlock and eye recognition.
So if you don't have enough money for Samsung Galaxy S6 then you definitely need think about Landvo S6 because it is almost the same as original. It has metal body and solid hardware but most important it is very cheap. The price is only $101 only for the first 30 buyers.
Discount information
Coupon code: LANDVOS6, Coupon price: $101 (only for 30 Pieces), and you can buy it here.
Every order during the pre-sale period will get also LANDVO S6 Gift Pack