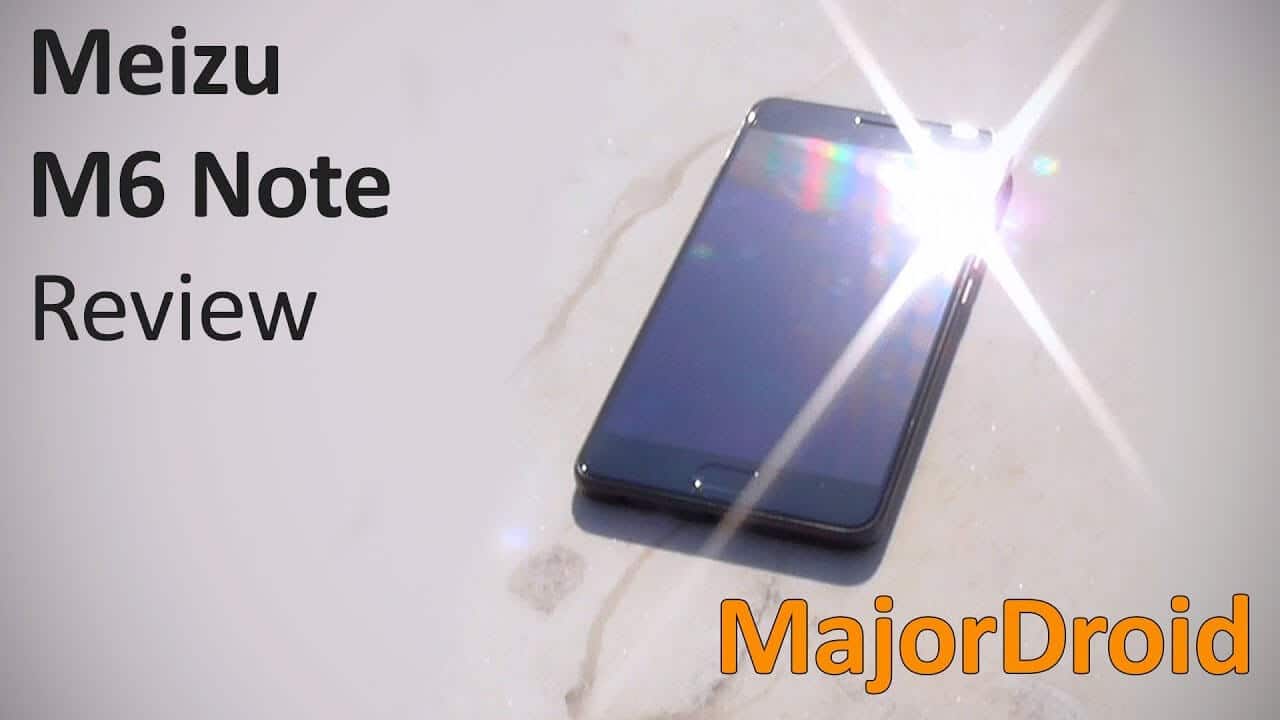 Ah, Meizu – big name in the field of Chinese smartphone technology. Known for their big specifications and their own Android distribution called FlyMe OS which this phone uses. Now we're checking out their M6 Note model which cost us $300. Dual camera, 4Ah battery, 4GB of RAM and a SD625 chipset with an eight-core 2.0GHz processor. $300 is maybe too much? We won't know until we take a look.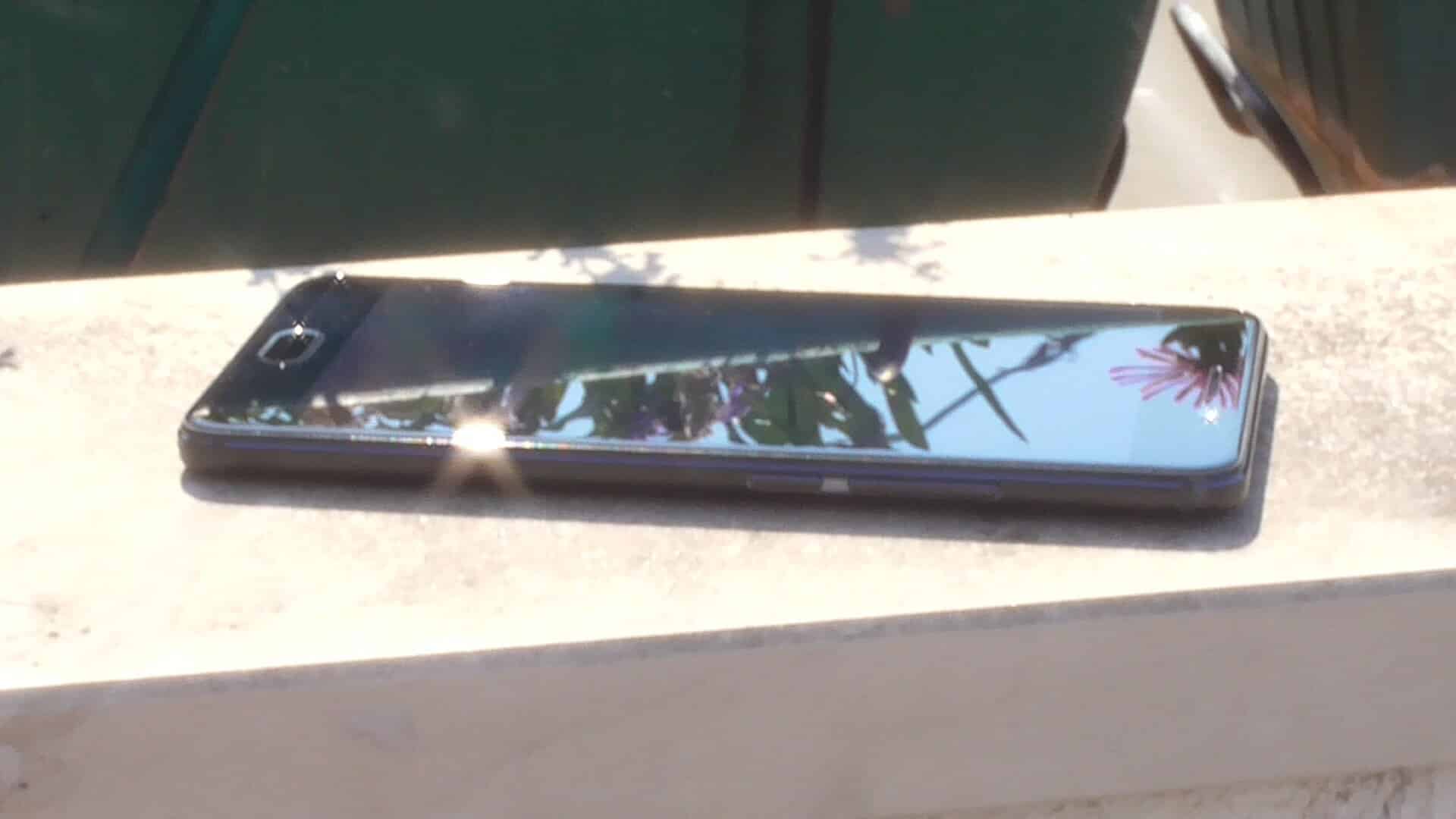 Build quality and buttons
The design of this phone reminds me of OnePlus 3T, with the rounded home button, front camera positioning and the antenna lines on the back. For its size, the M6 Note feels pretty heavy in the hand, it's glass is very slightly curved which is a nice touch and I like how they put the flash inside the antenna line on the back. It fits nicely in hand and the buttons on the side are fairly extruded and easily located. Pressing them feels good, but it could be better. Their click is loud and tactile, but they seem a bit too hard to press. It's also kind of unfortunate that the power button isn't textured. Beyond the home button, the volume and power buttons are the only one. This phone doesn't have any capacitive buttons. In the case of this phone, they're replaced with a navigation bar despite this phone having a physical home button. Very weird combination, if you ask me. It looks like they tried the iPhone approach to navigation.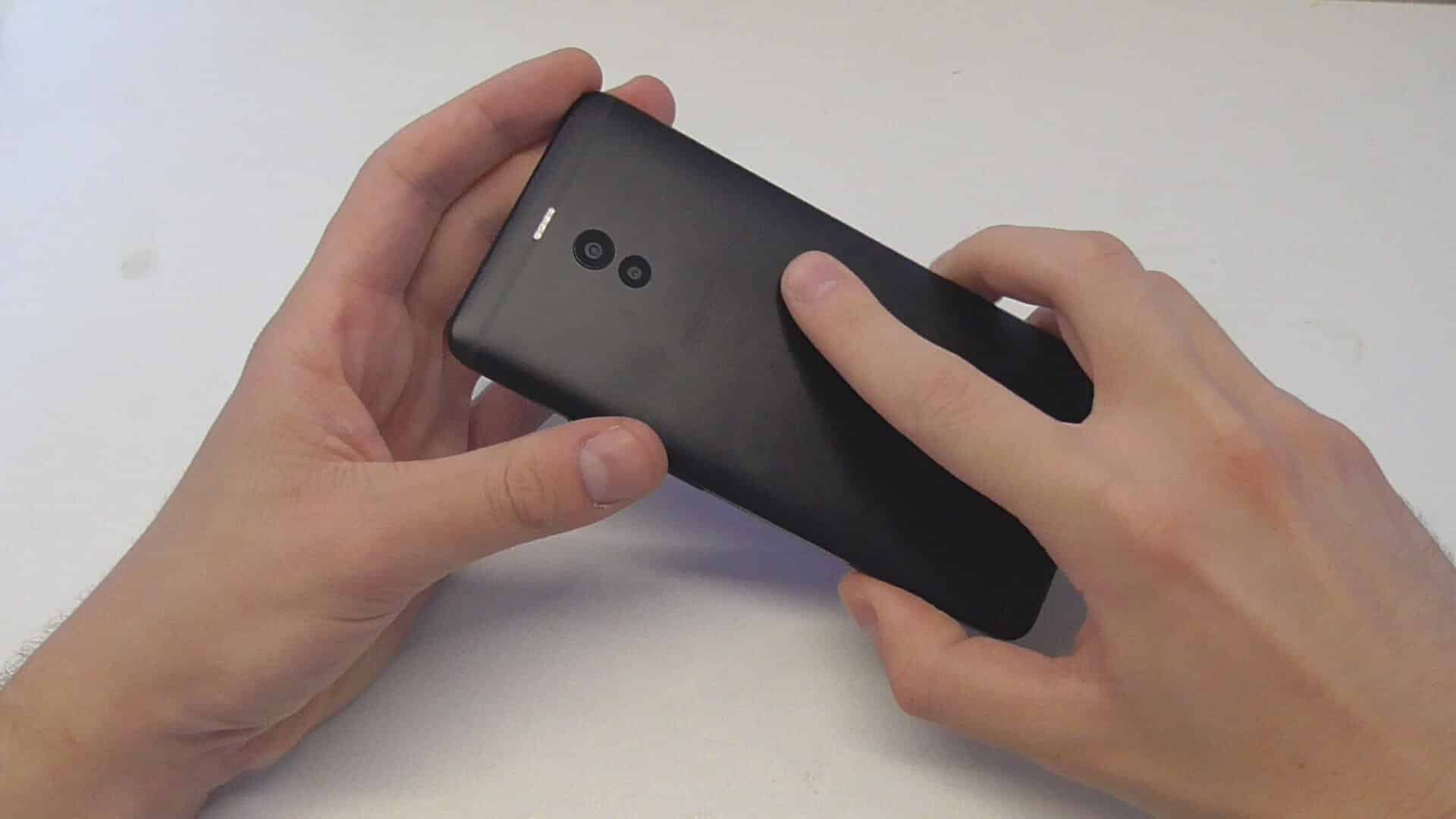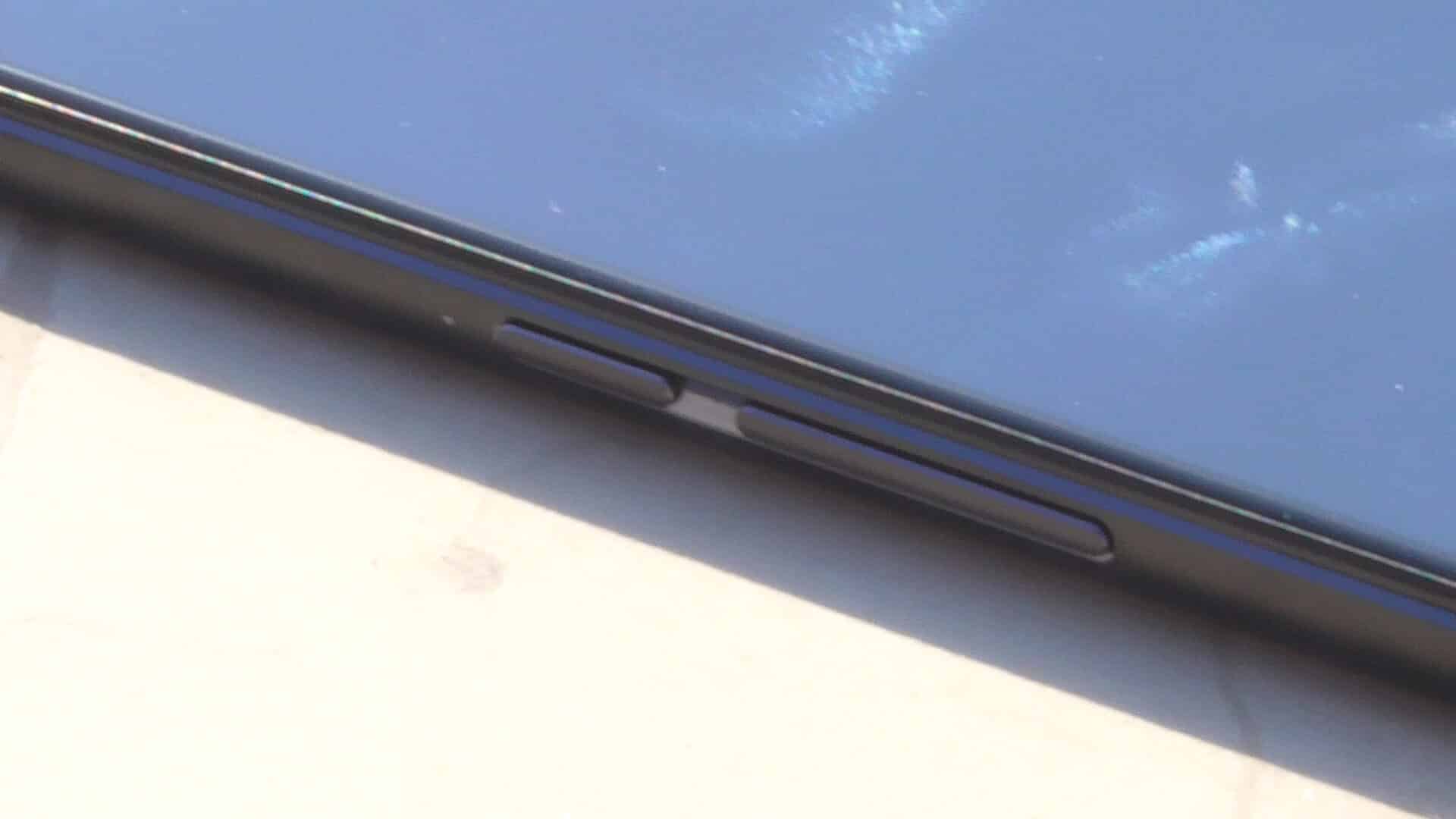 Android system
Meizu put their FlyMe OS on this phone, which differs quite a lot from the stock Android design and has some elements which greatly remind me of Apple's iOS. Also, it still has Android 7.1.2 Nougat even though Oreo is in the game for quite a while now. FlyMe is a pretty well designed and sleek skin, even though it's maybe overdesigned in some aspects. Big problem here is the navigation. Because of the lack of back and task switch buttons; navigation can get pretty confusing since it's done by using fingerprint gestures. Of course, Meizu solved that problem by putting a navigation bar on the bottom. It's true that it solves a problem, but then we have two home buttons. I feel like such redundancy because of lazy design is completely unnecessary. When it comes to bloatware, FlyMe is somewhere in the center. They put in their own app store alongside Google Play and also their own memory cleaner application. Most of the other applications are also theirs, but I don't count that as bloatware since they're elementary system applications like a calculator or a gallery. Android purists stay away – but those who don't feel the need to have the stock Google experience, feel free to dig in. FlyMe shouldn't cause any problems to you.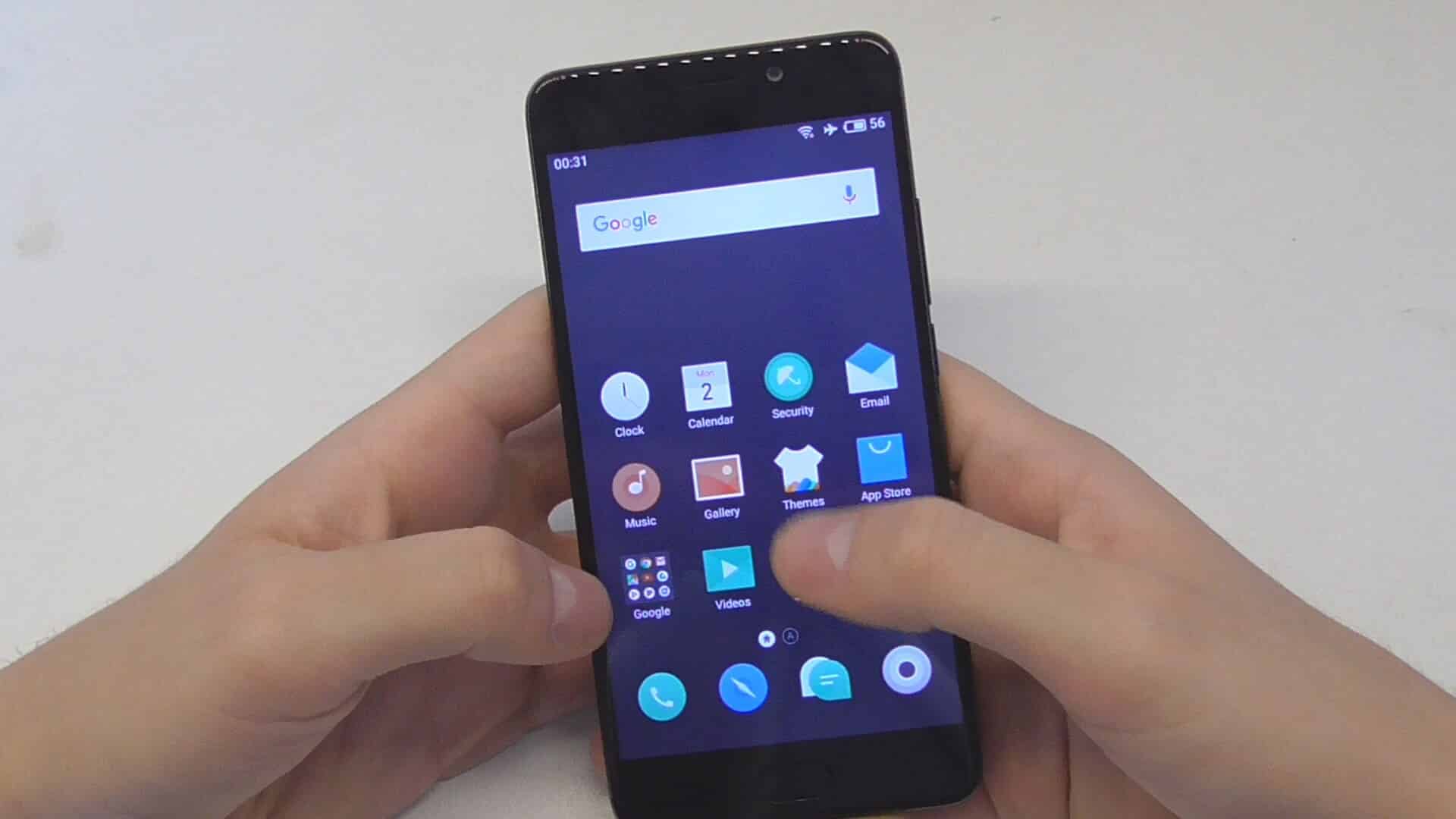 Battery
M6 Note comes with a nice 4Ah under its hood. Paired with a battery efficient Snapdragon 625 chipset, we should keep our expectations quite high. Like I expected, the battery life is great. With a full battery in the morning and average use without too much video gaming – the battery can last up to two days without many issues. Of course, if you're a more active smartphone user, chances are that you'll be going to bed with the battery at 30-40%. In the half hour that I played Asphalt 8, the battery depleted 11%, which means you probably got a bit less than 10 hours of gameplay on a full charge. Since this is a phone and not Nintendo's new handheld breakthrough – 10 hours is more than enough to cover that long line in the dentist's office.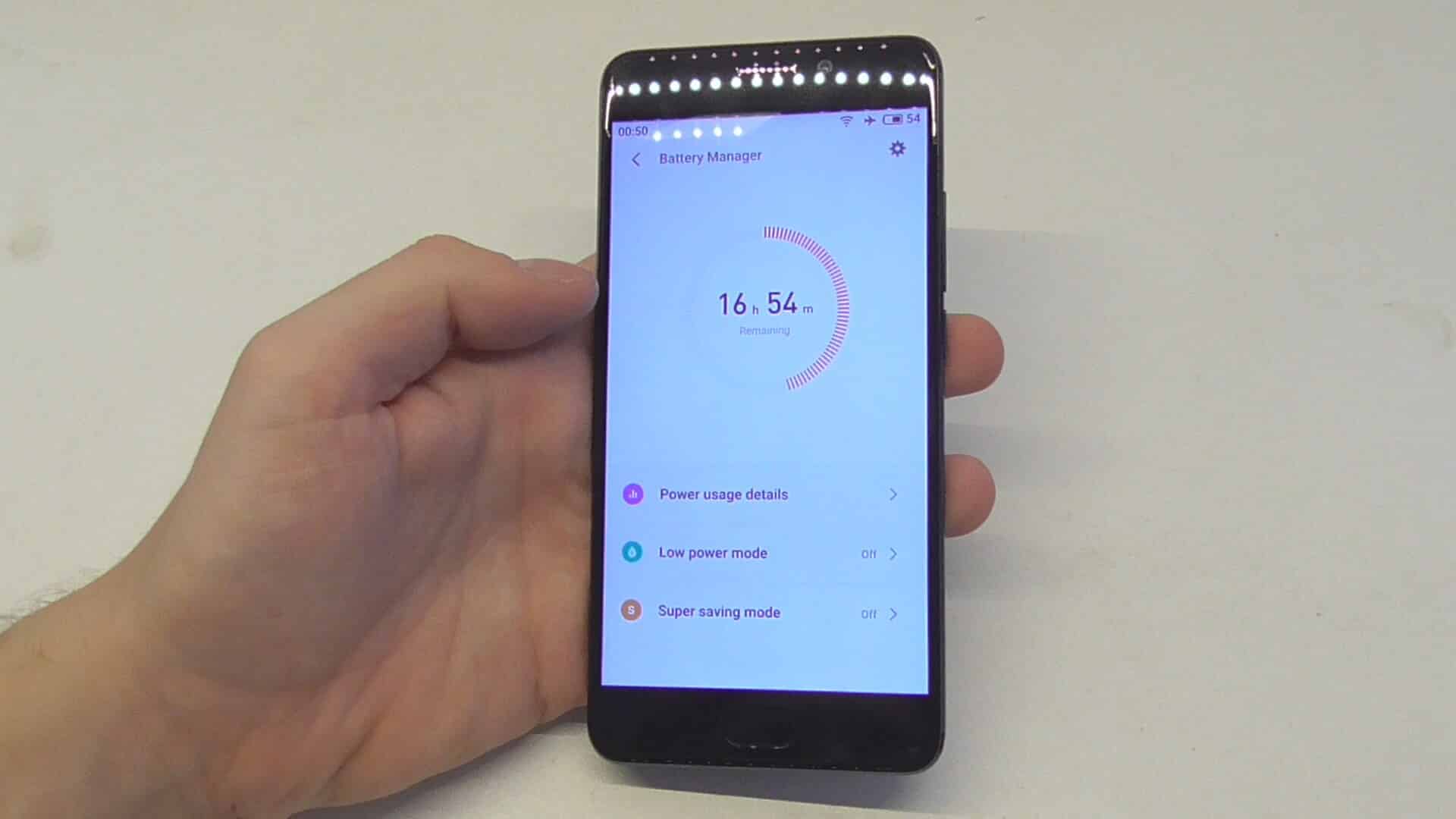 Benchmark and real-life performance
First, let's do the benchmarks. On geekbench, this phone has gotten 844 for single core and 4139 for multi core. For a RenderScript compute test it got 3119 points. With an Antutu benchmark, it scored 75338 points. With regular usage the phone is very snappy. There may be a bit too many animations for some but they somehow managed to make them all smooth no matter what's running in the background. Multitasking is also working perfectly! Still, Android has 4GB of RAM at its disposal which is more than enough for a regular user. It's all fast and smooth until we get to the videogames. I took a graphically intensive game "Asphalt 8" for a test, and I can say it was kind of playable at highest settings. Playable, but not much more – the FPS was somewhere around 20 and it didn't change a lot when I put the graphics on medium. If you're planning to buy this phone for modern mobile games, it may be smarter to consider some other options. For everything else, though, the performance is great and poses no problem!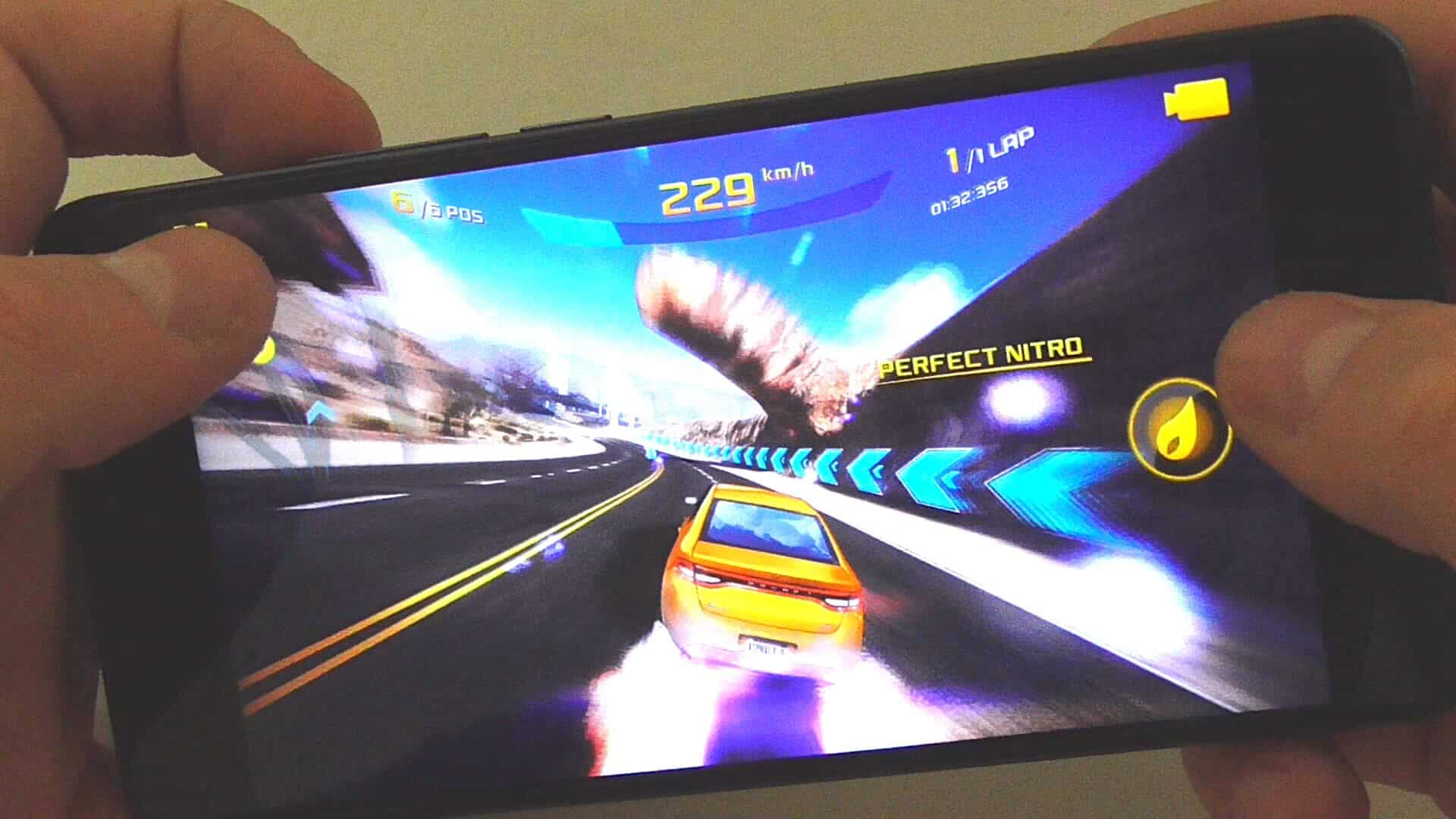 Photography and video
The camera on this phone is quite a hit and miss case. Some photos look great while others look bland and unsaturated. Of course, since we got two cameras at our disposal, let's check out what can we do with them. In the case of M6 Note, we can use the second camera only for the depth of field effect because of its lower resolution. I personally feel like adding a second camera for gimmicky effects is a bit wasteful, and this example doesn't help. The effect on its own is a bit too accentuated, and it cuts corners kind of imprecisely. In most cases it'll work fine unless it encounters a sharp edge which it'll blur like it's a part of the background. The camera also has a manual "pro" mode which could be better. You can only change the white balance to a few rough presets which is a big no-no since that impacts the photo greatly. Thankfully, you can change the shutter speed to some pretty extreme values which is a big plus because it allows shooting in bad light conditions. Beyond the white balance issue, this manual mode isn't too limited – just like it should be. The camera also has a 120FPS mode which films in some weird, interpolated 720p format. 4K video recording also snuck in there, and it's pretty good, just like its FullHD recording. It's 4K isn't the sharpest that I've seen, but I don't see any signs of interpolation.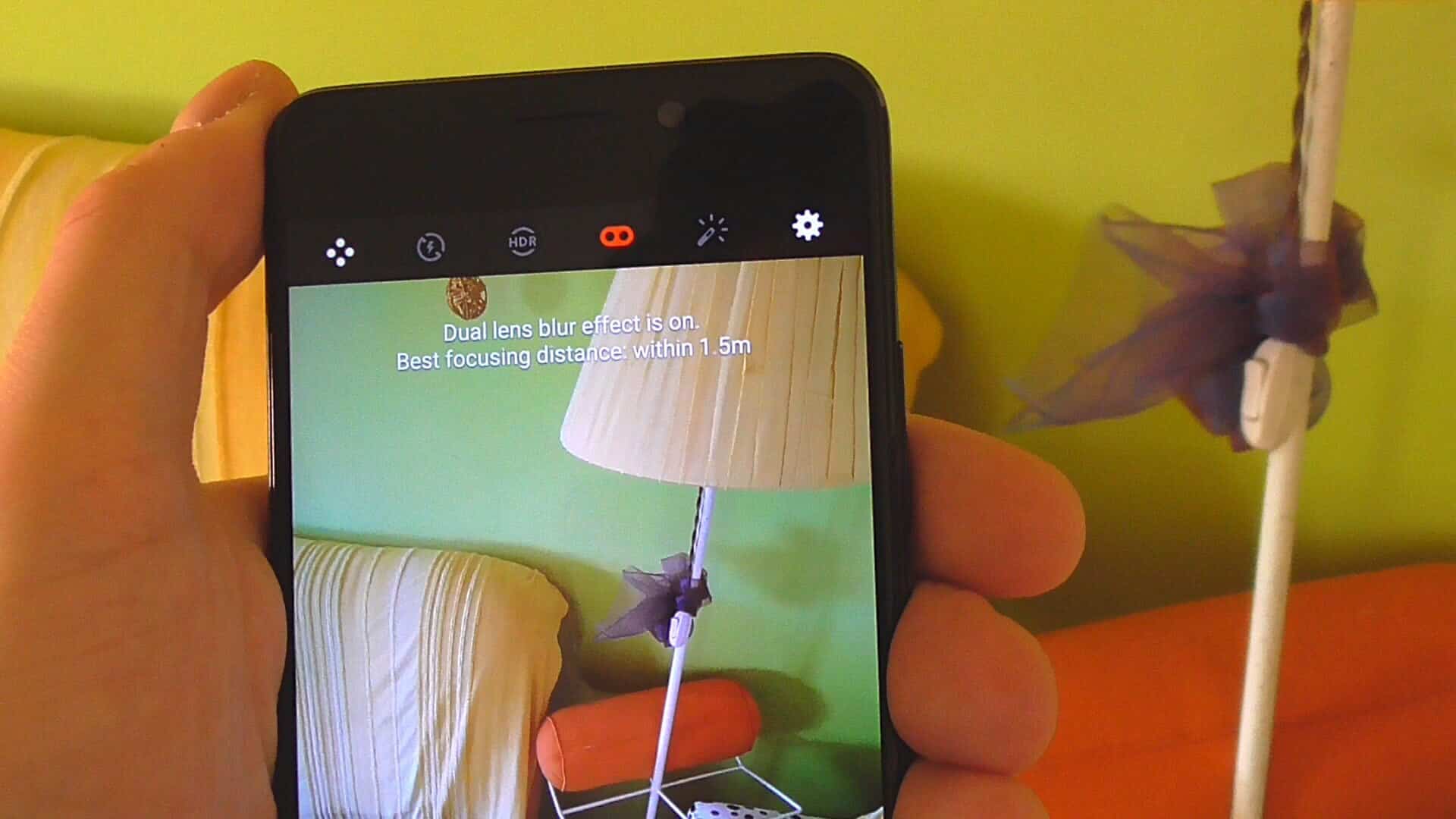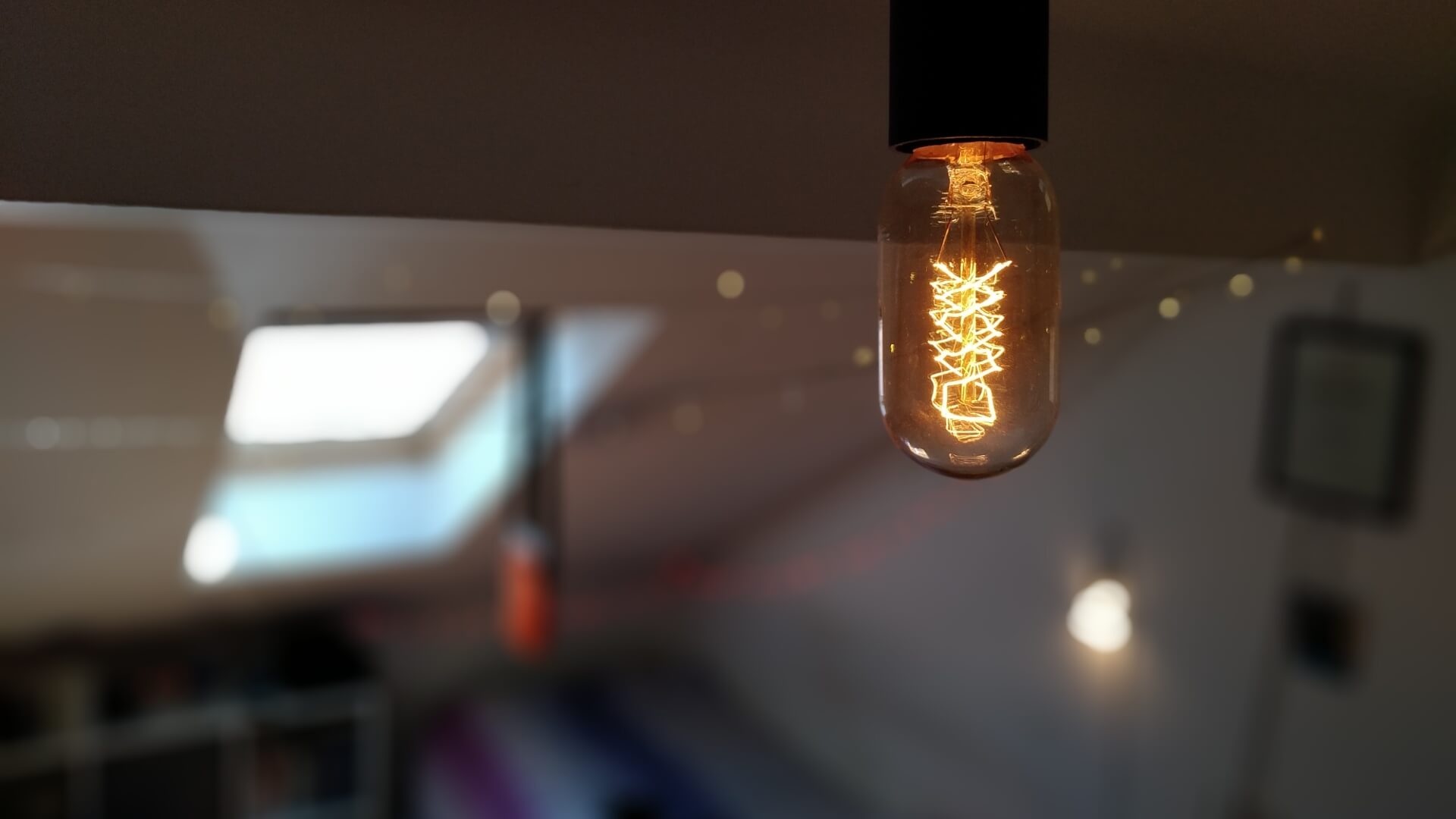 The speaker and audio output
M6 Note has a single speaker on the lower right corner next to the charger. Its speaker, although not winning any competitions, does its job great! It has some extra sibilance, but it's all within tolerance on phone speakers. There's not much bass, but the bass that's there makes the phone's case vibrate. The mids are nicely accentuated, and even though the highs are the loudest here – the whole sound signature is nice. There's no distortion on the highest volume, but the volume isn't too high anyways. The audio out is great on paper if we ignore the weird spikes in distortion. I also measured the frequency response… And stereo crosstalk. The sound is okay with a pair of big headphones, albeit not too loud. There are no problems with ear buds, though. Last, but maybe the most important thing – the headphone jack. There's not much to be said there, the connector is tight and your cable won't fall out. Bravo Meizu!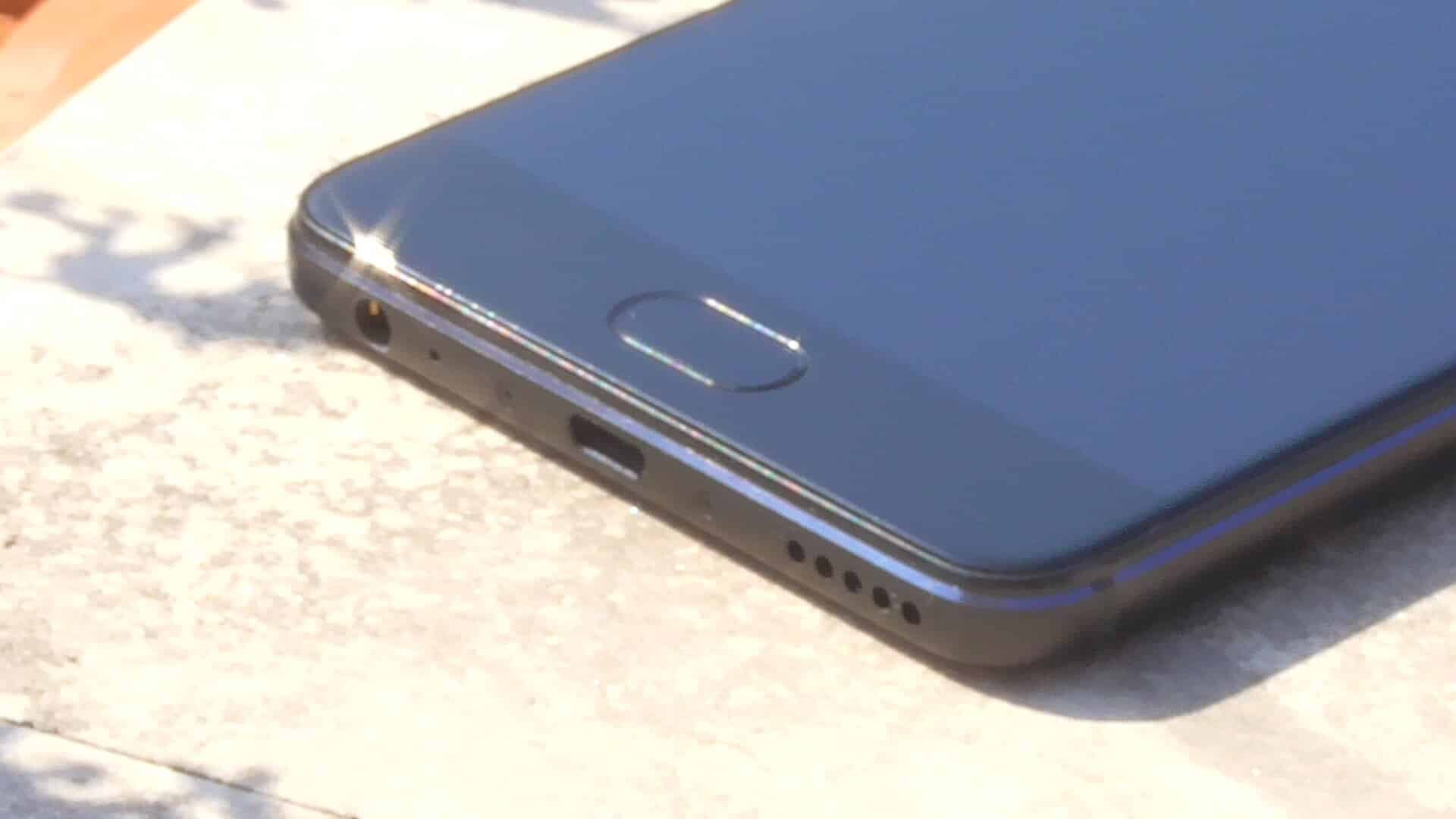 Screen
M6 Note uses a classic IPS LCD panel with the resolution of 1080×1920 which is FullHD in portrait mode. The brightness goes to some pretty low levels which are great for night usage, but there's a bit of a problem on the flip side of that story. The screen of this phone isn't too bright on maximum brightness. It can be used in sunlight, but it can get quite tough. Beyond that, the screen doesn't really have any problems. The colors are like we'd expect them to be on an IPS LCD panel – normal and not too accentuated.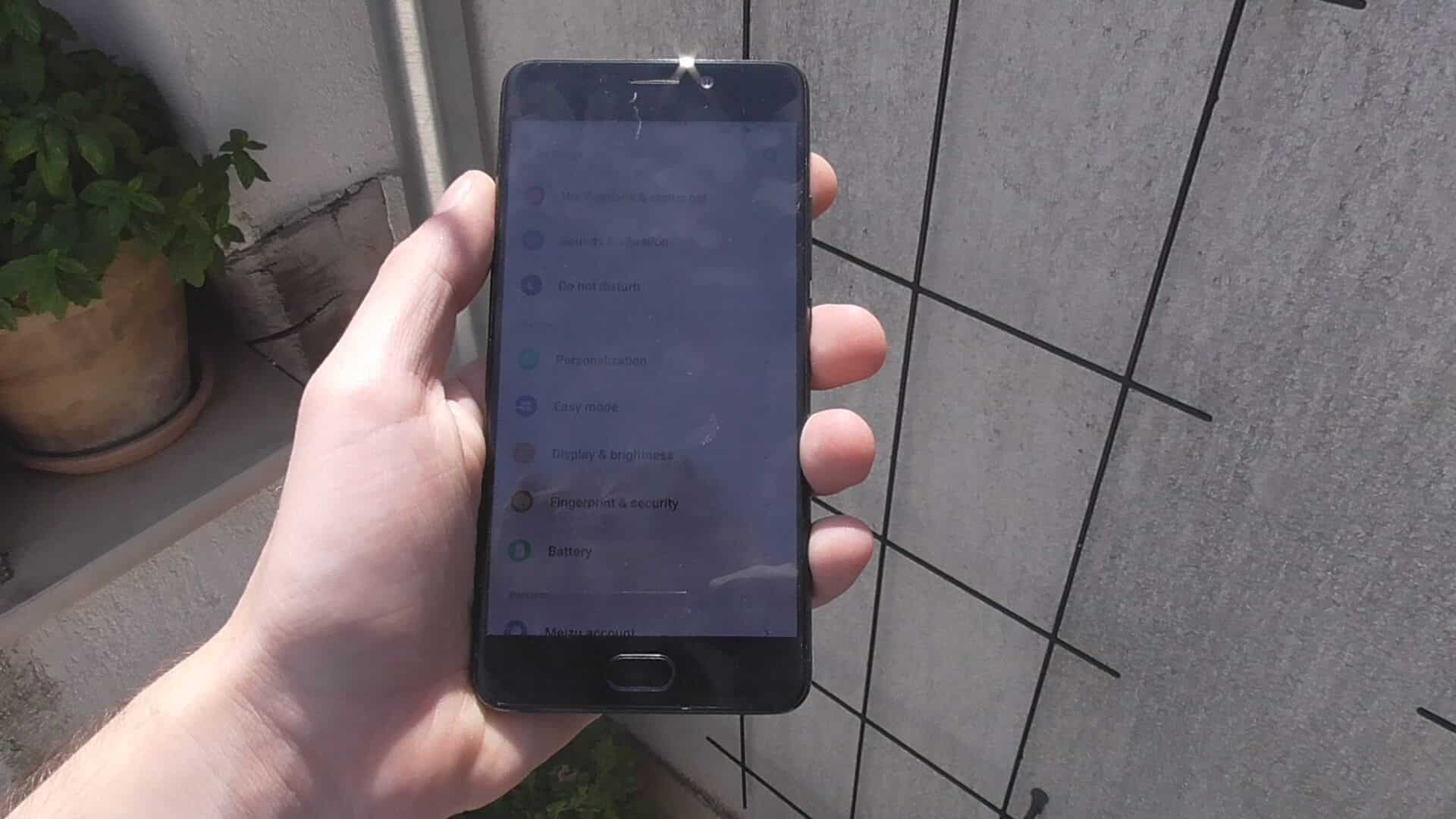 Conclusion
Meizu M6 Note is a phone which doesn't bring anything new to the table. It's a jack of all trades but master of none. It has a good bang for the buck, Flyme system isn't bad and has a few interesting features, hardware is pretty decent, the phone is built nicely and it all seems okay. I just believe that for the price of $300 there are more enticing options.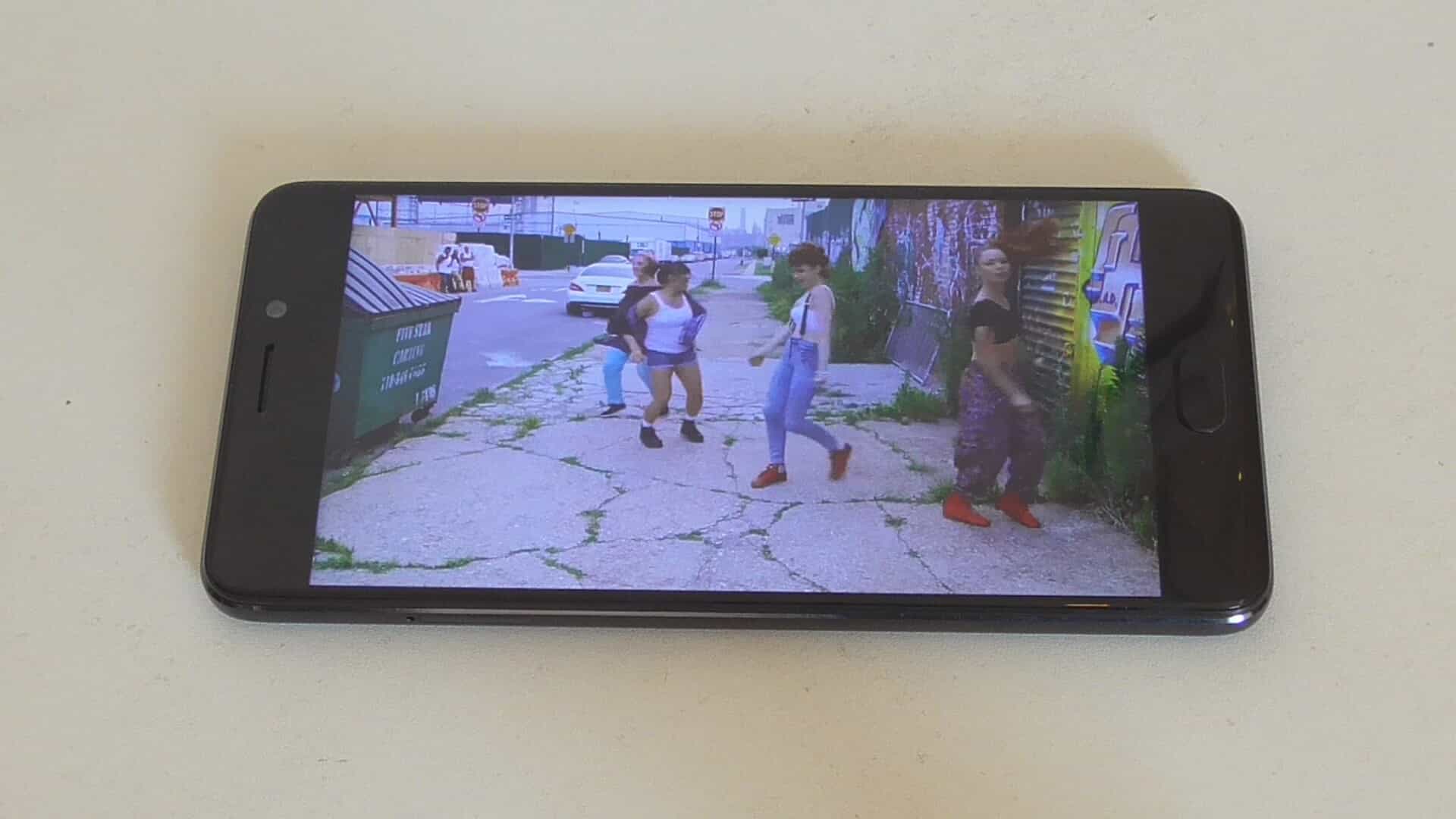 CHECK THE OFFER ON GEARBEST!