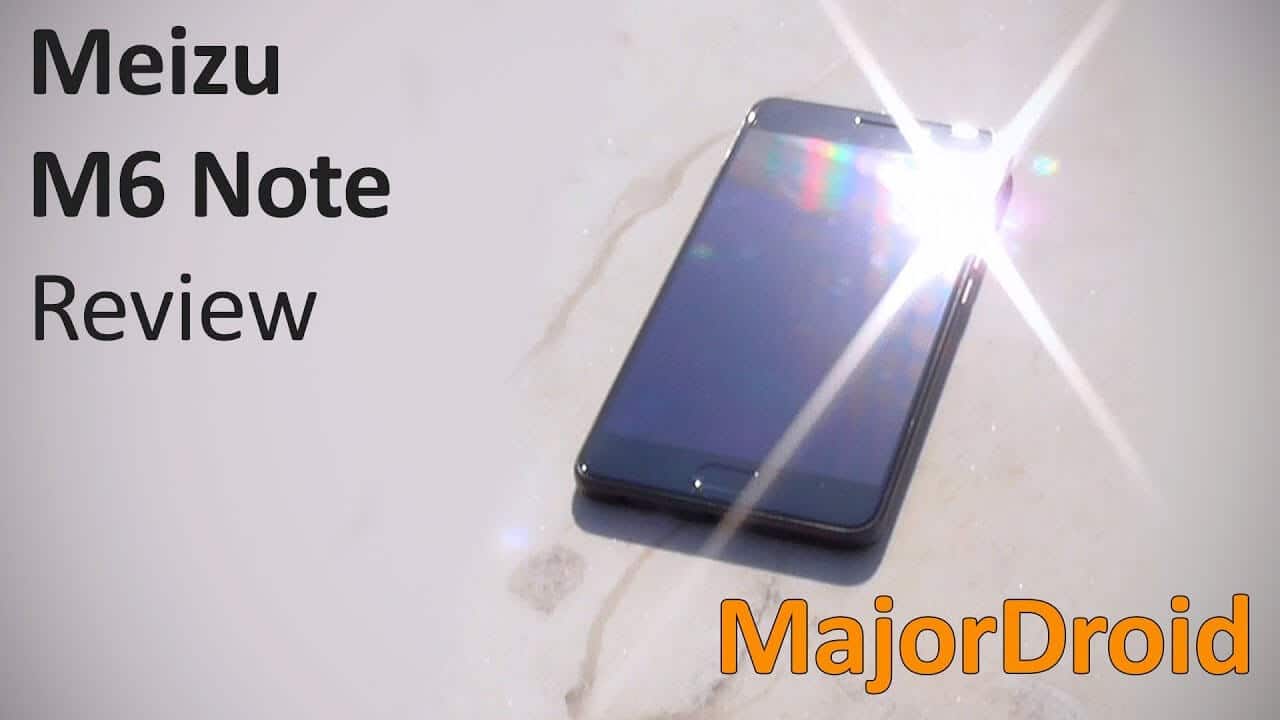 Ah, Meizu – big name in the field of Chinese smartphone technology. Known for their big specifications and their own Android distribution called FlyMe OS which this phone uses. Now we're checking out their M6 Note model which cost us $300. Dual camera, 4Ah battery, 4GB of RAM and a SD625 chipset with an eight-core 2.0GHz processor. $300 is maybe too much? We won't know until we take a look.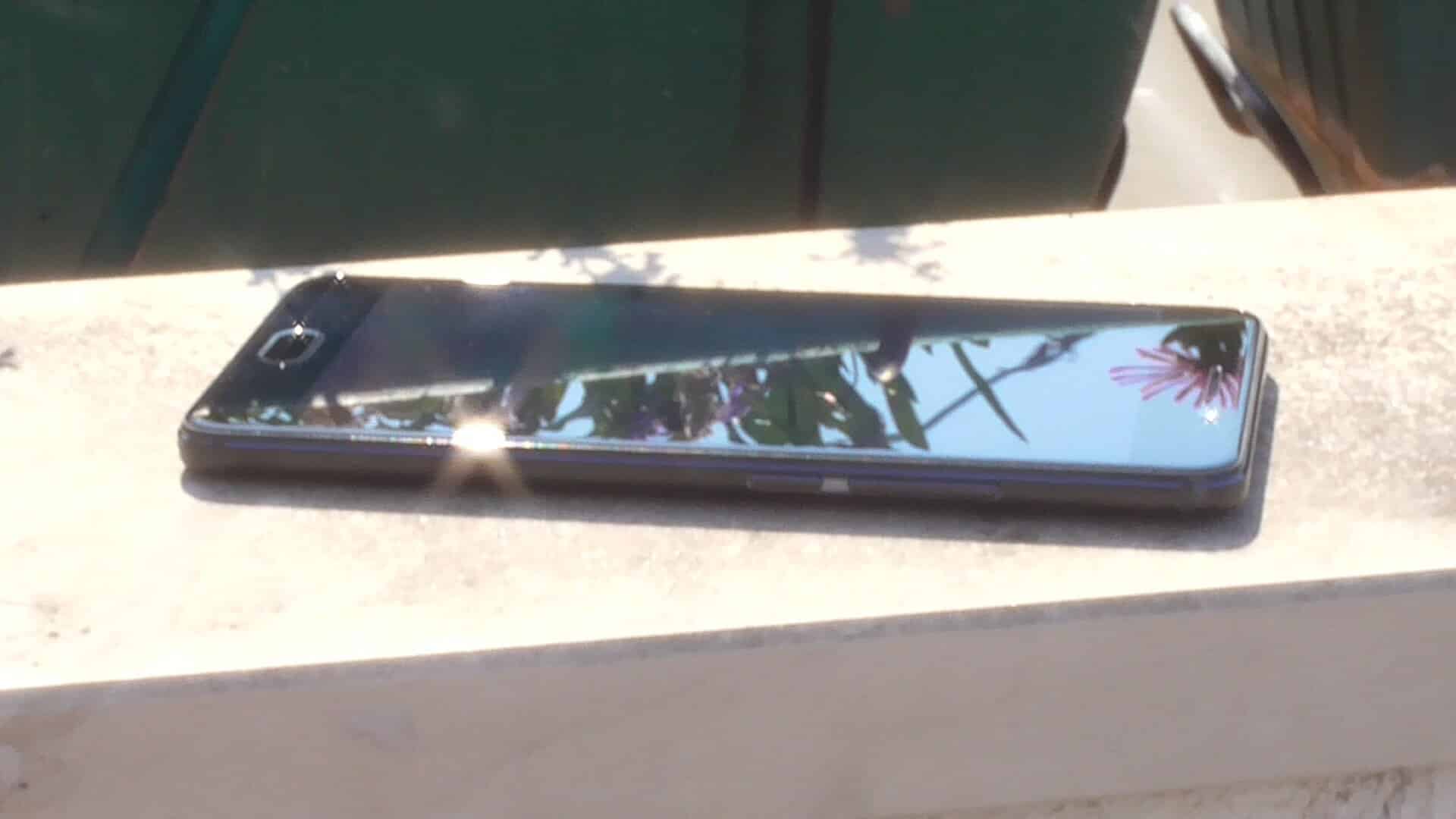 Build quality and buttons
The design of this phone reminds me of OnePlus 3T, with the rounded home button, front camera positioning and the antenna lines on the back. For its size, the M6 Note feels pretty heavy in the hand, it's glass is very slightly curved which is a nice touch and I like how they put the flash inside the antenna line on the back. It fits nicely in hand and the buttons on the side are fairly extruded and easily located. Pressing them feels good, but it could be better. Their click is loud and tactile, but they seem a bit too hard to press. It's also kind of unfortunate that the power button isn't textured. Beyond the home button, the volume and power buttons are the only one. This phone doesn't have any capacitive buttons. In the case of this phone, they're replaced with a navigation bar despite this phone having a physical home button. Very weird combination, if you ask me. It looks like they tried the iPhone approach to navigation.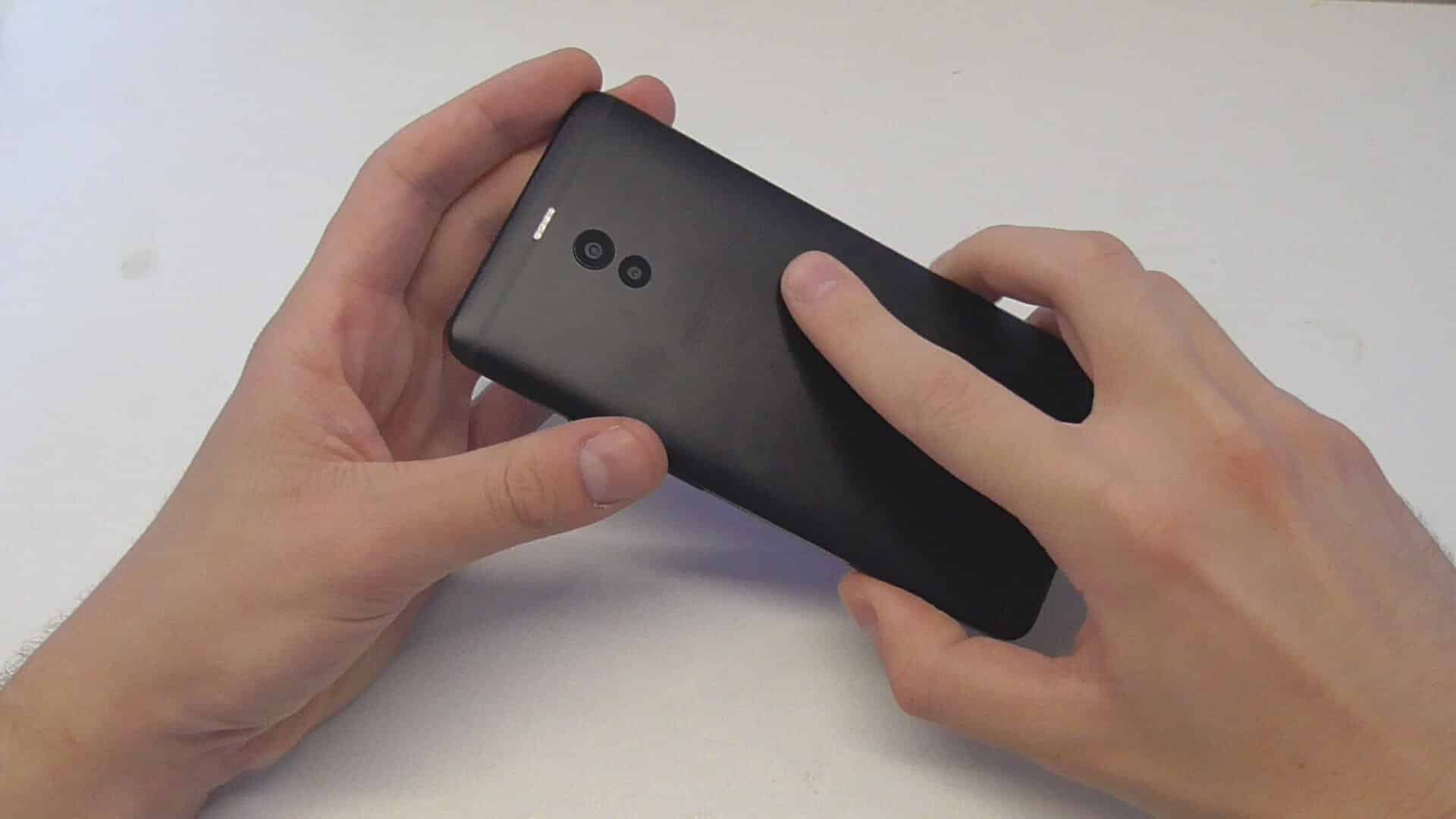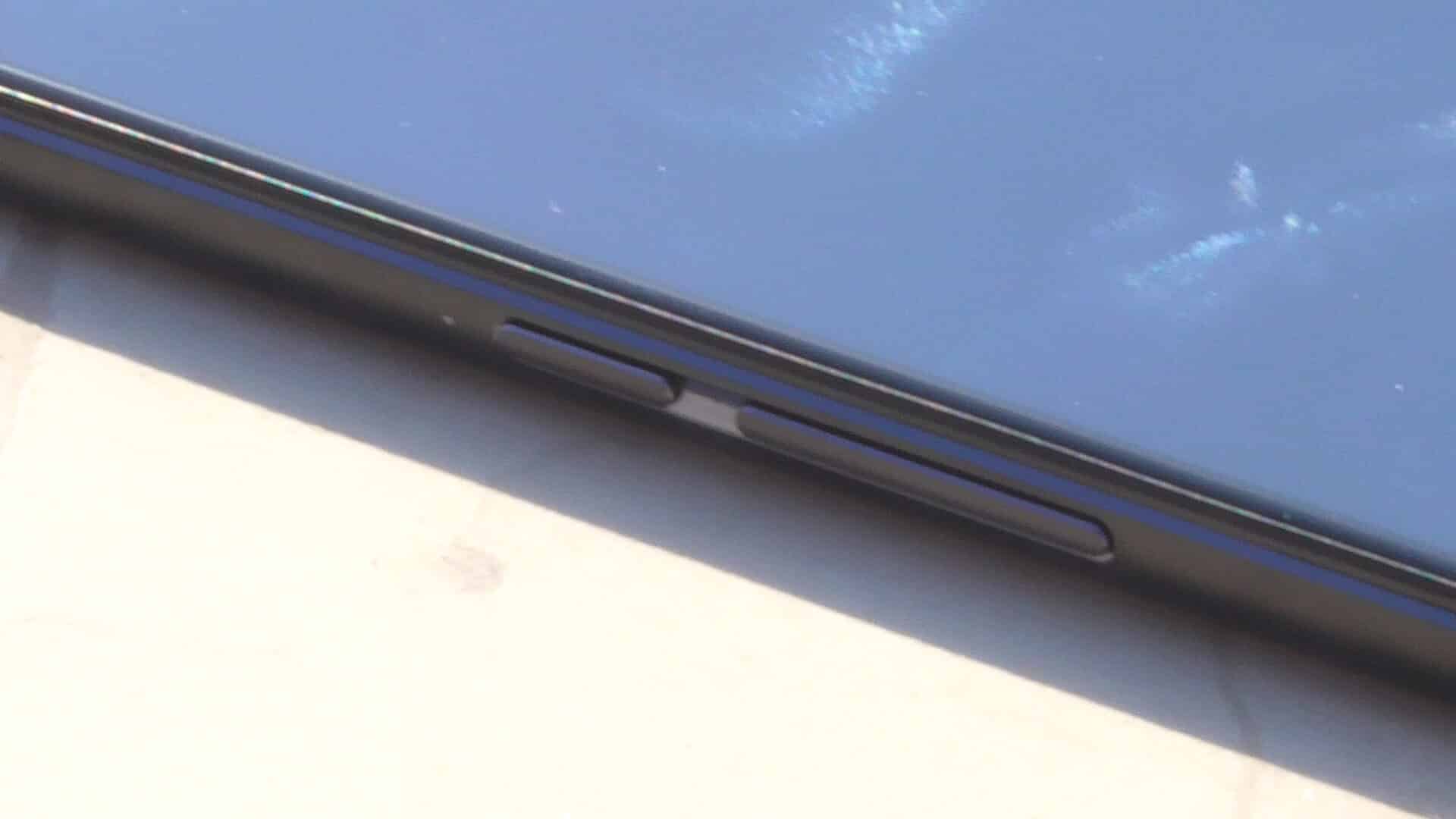 Android system
Meizu put their FlyMe OS on this phone, which differs quite a lot from the stock Android design and has some elements which greatly remind me of Apple's iOS. Also, it still has Android 7.1.2 Nougat even though Oreo is in the game for quite a while now. FlyMe is a pretty well designed and sleek skin, even though it's maybe overdesigned in some aspects. Big problem here is the navigation. Because of the lack of back and task switch buttons; navigation can get pretty confusing since it's done by using fingerprint gestures. Of course, Meizu solved that problem by putting a navigation bar on the bottom. It's true that it solves a problem, but then we have two home buttons. I feel like such redundancy because of lazy design is completely unnecessary. When it comes to bloatware, FlyMe is somewhere in the center. They put in their own app store alongside Google Play and also their own memory cleaner application. Most of the other applications are also theirs, but I don't count that as bloatware since they're elementary system applications like a calculator or a gallery. Android purists stay away – but those who don't feel the need to have the stock Google experience, feel free to dig in. FlyMe shouldn't cause any problems to you.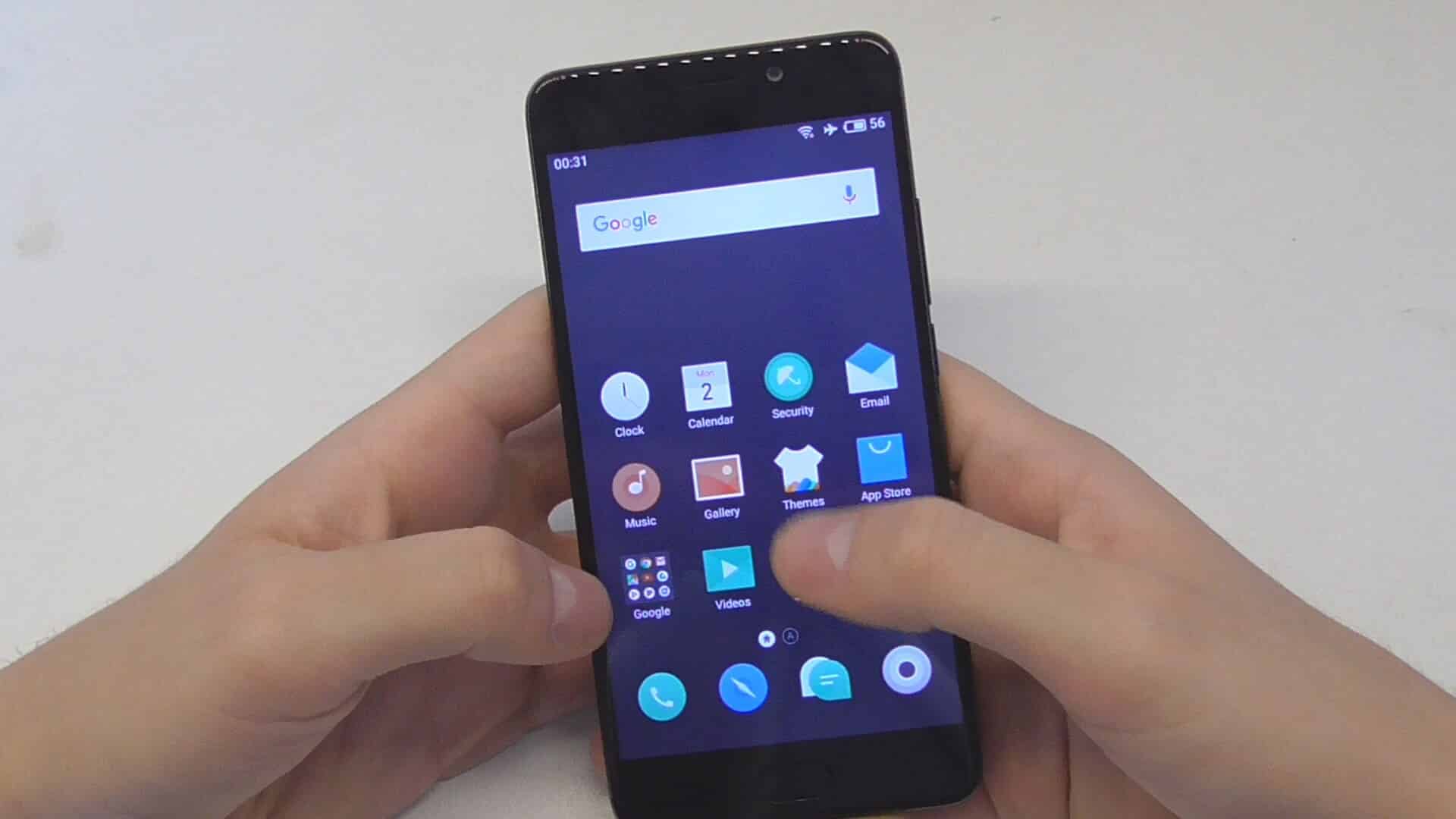 Battery
M6 Note comes with a nice 4Ah under its hood. Paired with a battery efficient Snapdragon 625 chipset, we should keep our expectations quite high. Like I expected, the battery life is great. With a full battery in the morning and average use without too much video gaming – the battery can last up to two days without many issues. Of course, if you're a more active smartphone user, chances are that you'll be going to bed with the battery at 30-40%. In the half hour that I played Asphalt 8, the battery depleted 11%, which means you probably got a bit less than 10 hours of gameplay on a full charge. Since this is a phone and not Nintendo's new handheld breakthrough – 10 hours is more than enough to cover that long line in the dentist's office.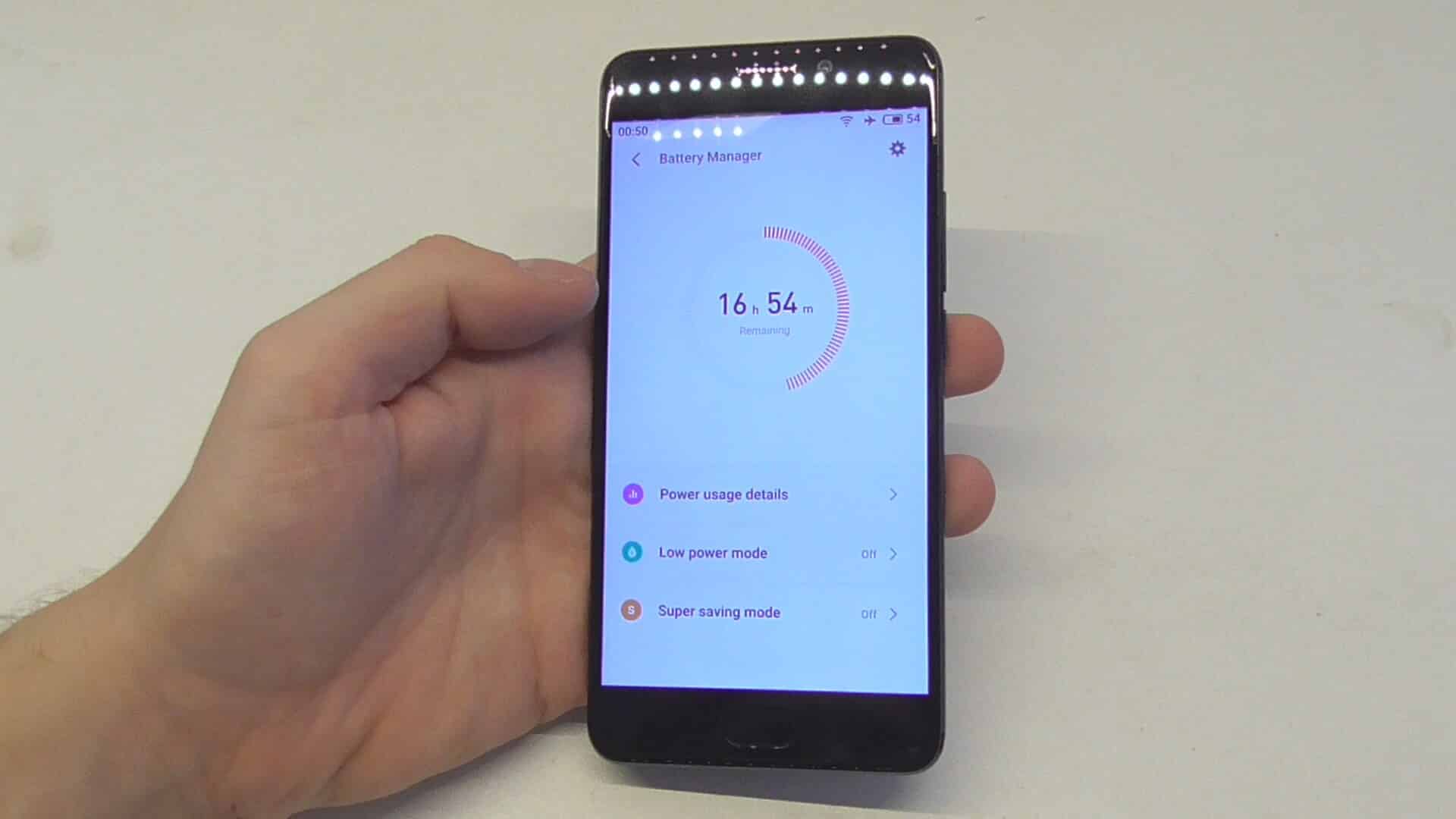 Benchmark and real-life performance
First, let's do the benchmarks. On geekbench, this phone has gotten 844 for single core and 4139 for multi core. For a RenderScript compute test it got 3119 points. With an Antutu benchmark, it scored 75338 points. With regular usage the phone is very snappy. There may be a bit too many animations for some but they somehow managed to make them all smooth no matter what's running in the background. Multitasking is also working perfectly! Still, Android has 4GB of RAM at its disposal which is more than enough for a regular user. It's all fast and smooth until we get to the videogames. I took a graphically intensive game "Asphalt 8" for a test, and I can say it was kind of playable at highest settings. Playable, but not much more – the FPS was somewhere around 20 and it didn't change a lot when I put the graphics on medium. If you're planning to buy this phone for modern mobile games, it may be smarter to consider some other options. For everything else, though, the performance is great and poses no problem!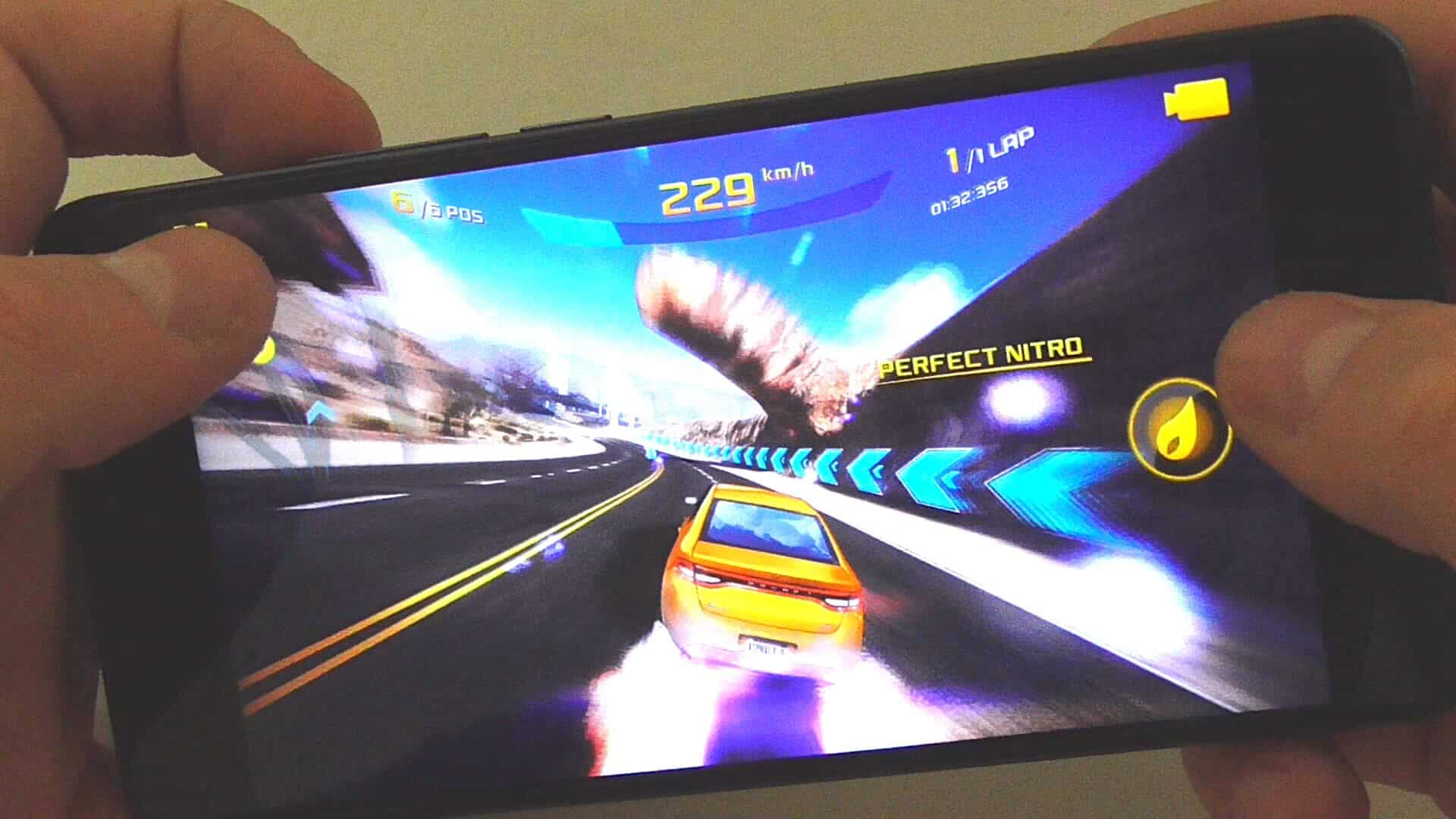 Photography and video
The camera on this phone is quite a hit and miss case. Some photos look great while others look bland and unsaturated. Of course, since we got two cameras at our disposal, let's check out what can we do with them. In the case of M6 Note, we can use the second camera only for the depth of field effect because of its lower resolution. I personally feel like adding a second camera for gimmicky effects is a bit wasteful, and this example doesn't help. The effect on its own is a bit too accentuated, and it cuts corners kind of imprecisely. In most cases it'll work fine unless it encounters a sharp edge which it'll blur like it's a part of the background. The camera also has a manual "pro" mode which could be better. You can only change the white balance to a few rough presets which is a big no-no since that impacts the photo greatly. Thankfully, you can change the shutter speed to some pretty extreme values which is a big plus because it allows shooting in bad light conditions. Beyond the white balance issue, this manual mode isn't too limited – just like it should be. The camera also has a 120FPS mode which films in some weird, interpolated 720p format. 4K video recording also snuck in there, and it's pretty good, just like its FullHD recording. It's 4K isn't the sharpest that I've seen, but I don't see any signs of interpolation.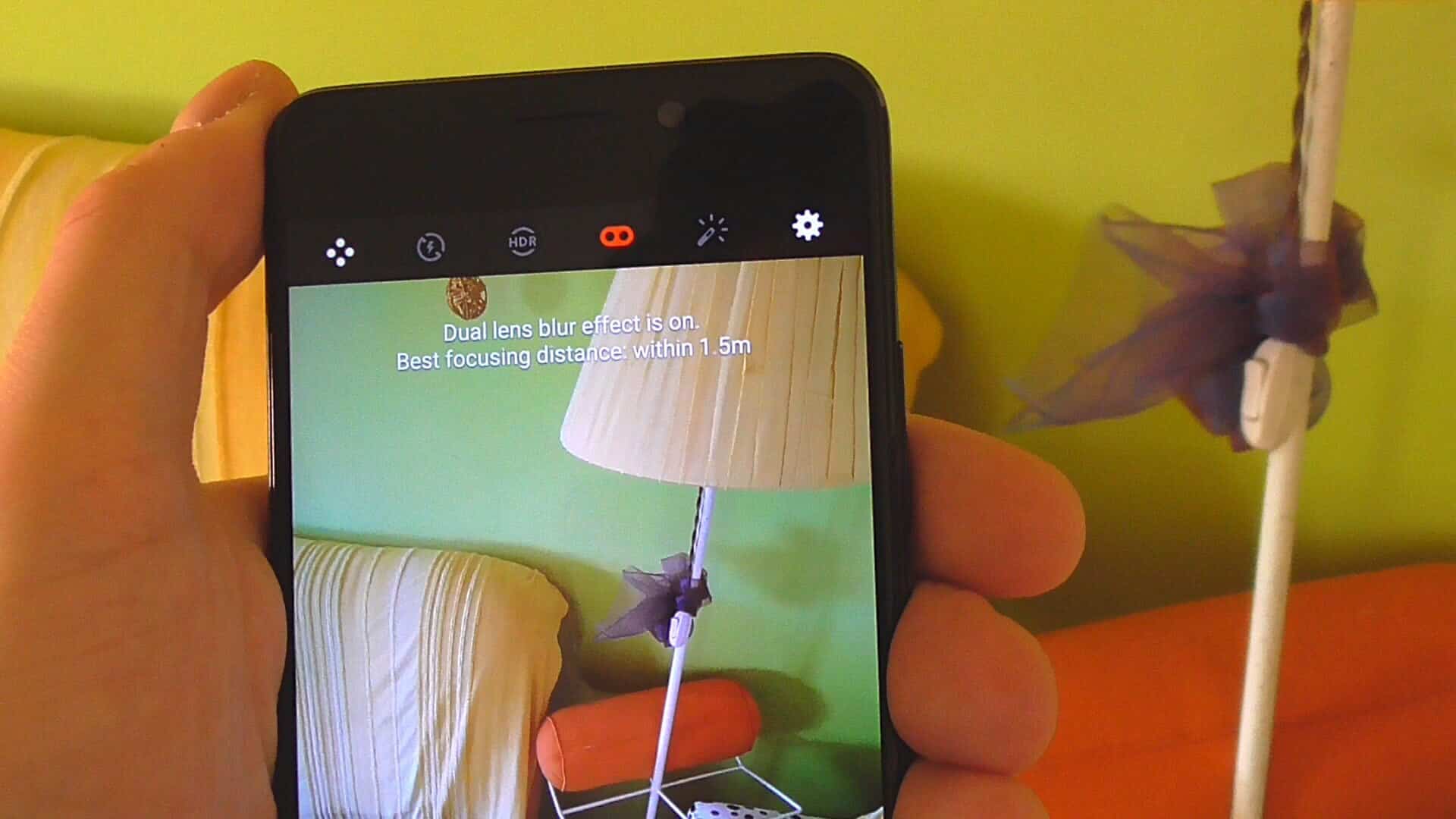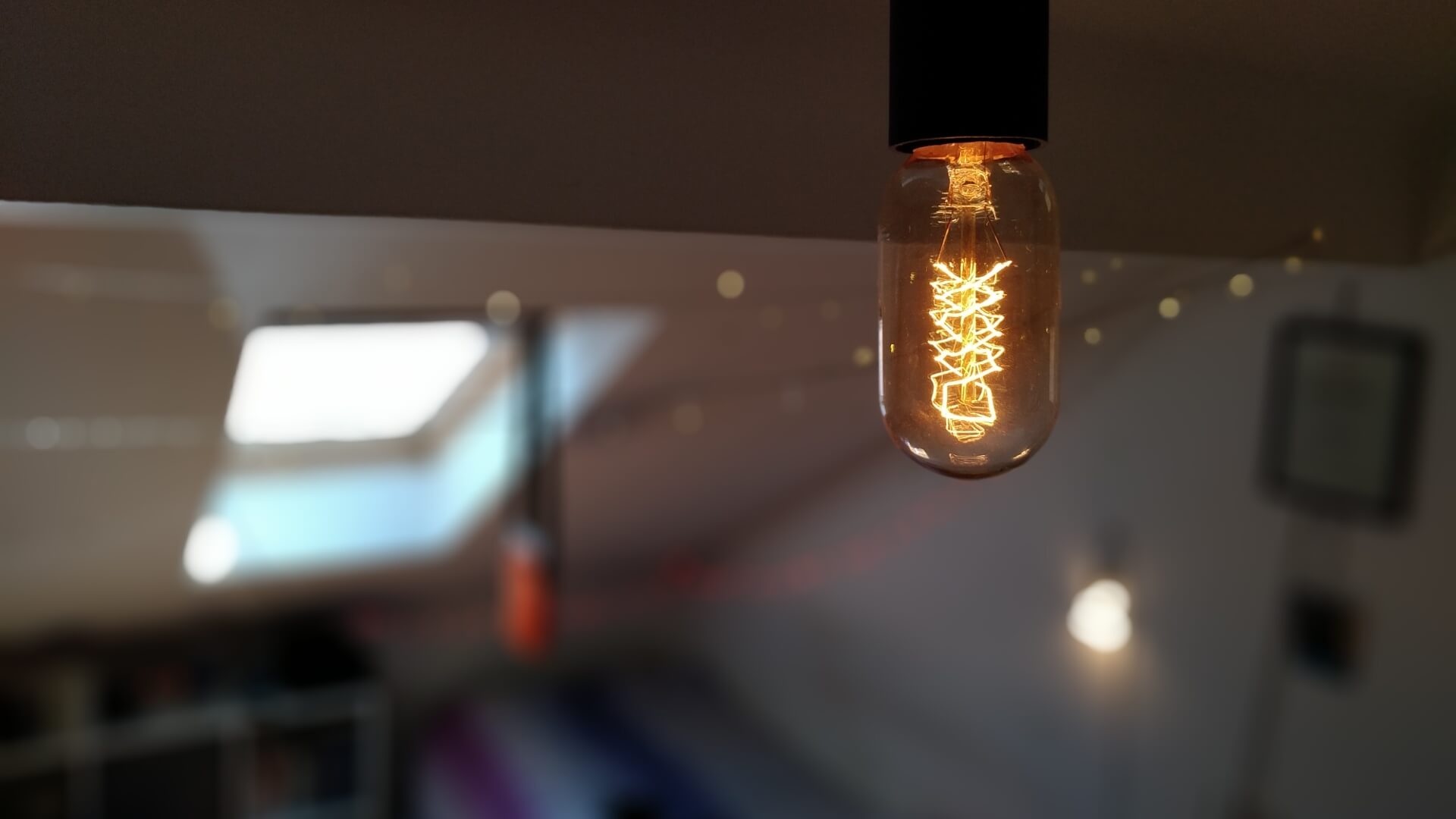 The speaker and audio output
M6 Note has a single speaker on the lower right corner next to the charger. Its speaker, although not winning any competitions, does its job great! It has some extra sibilance, but it's all within tolerance on phone speakers. There's not much bass, but the bass that's there makes the phone's case vibrate. The mids are nicely accentuated, and even though the highs are the loudest here – the whole sound signature is nice. There's no distortion on the highest volume, but the volume isn't too high anyways. The audio out is great on paper if we ignore the weird spikes in distortion. I also measured the frequency response… And stereo crosstalk. The sound is okay with a pair of big headphones, albeit not too loud. There are no problems with ear buds, though. Last, but maybe the most important thing – the headphone jack. There's not much to be said there, the connector is tight and your cable won't fall out. Bravo Meizu!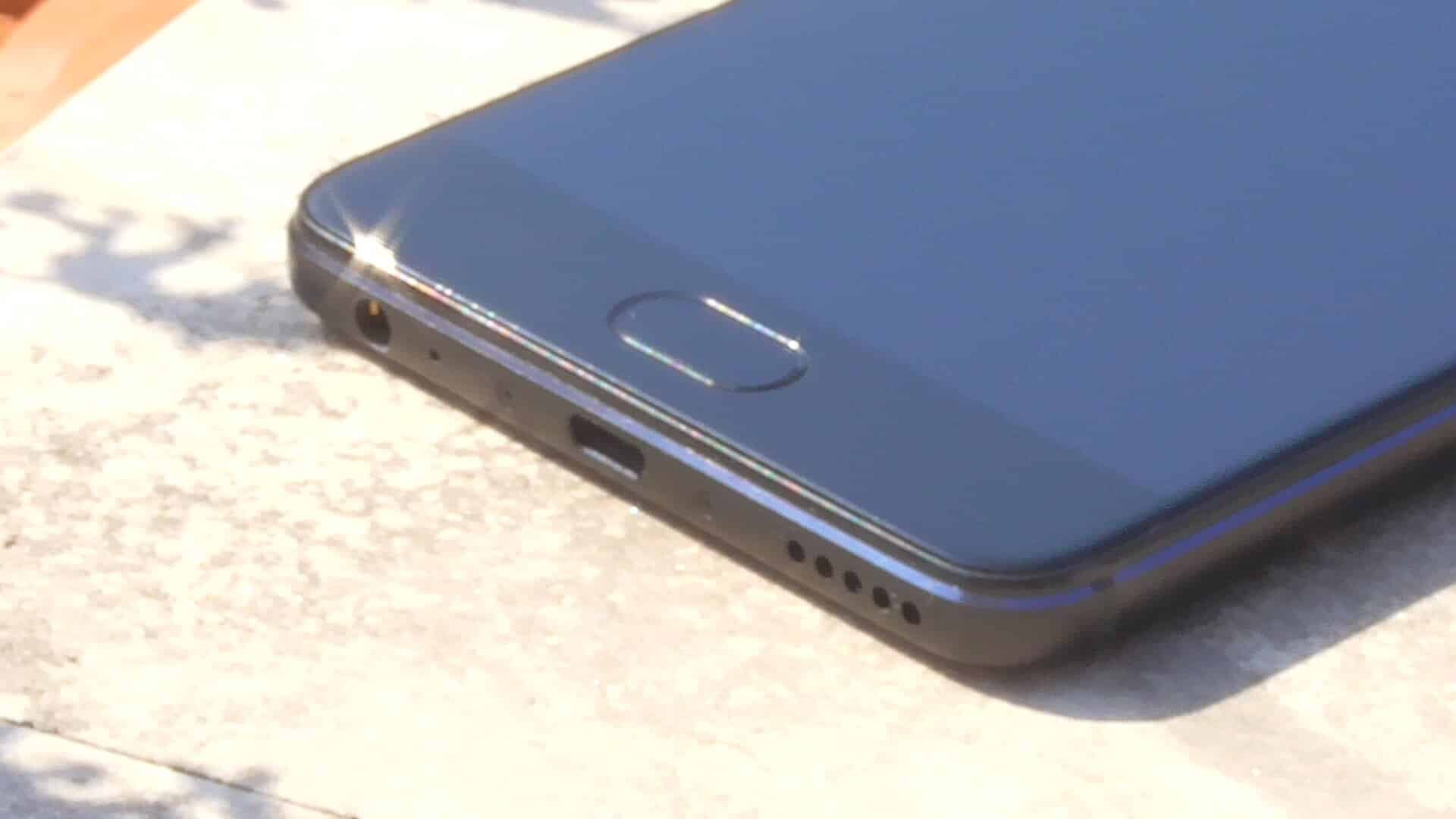 Screen
M6 Note uses a classic IPS LCD panel with the resolution of 1080×1920 which is FullHD in portrait mode. The brightness goes to some pretty low levels which are great for night usage, but there's a bit of a problem on the flip side of that story. The screen of this phone isn't too bright on maximum brightness. It can be used in sunlight, but it can get quite tough. Beyond that, the screen doesn't really have any problems. The colors are like we'd expect them to be on an IPS LCD panel – normal and not too accentuated.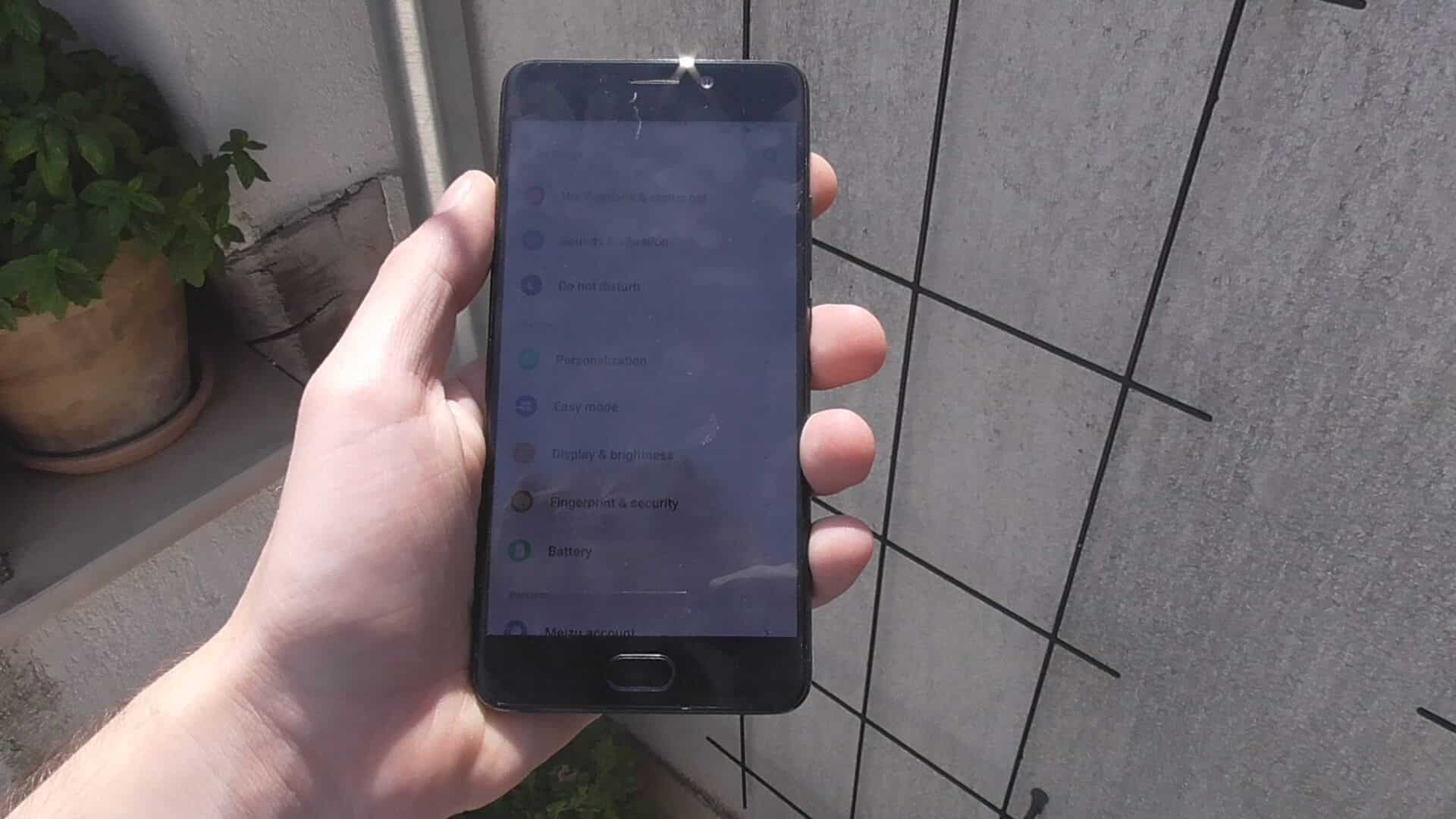 Conclusion
Meizu M6 Note is a phone which doesn't bring anything new to the table. It's a jack of all trades but master of none. It has a good bang for the buck, Flyme system isn't bad and has a few interesting features, hardware is pretty decent, the phone is built nicely and it all seems okay. I just believe that for the price of $300 there are more enticing options.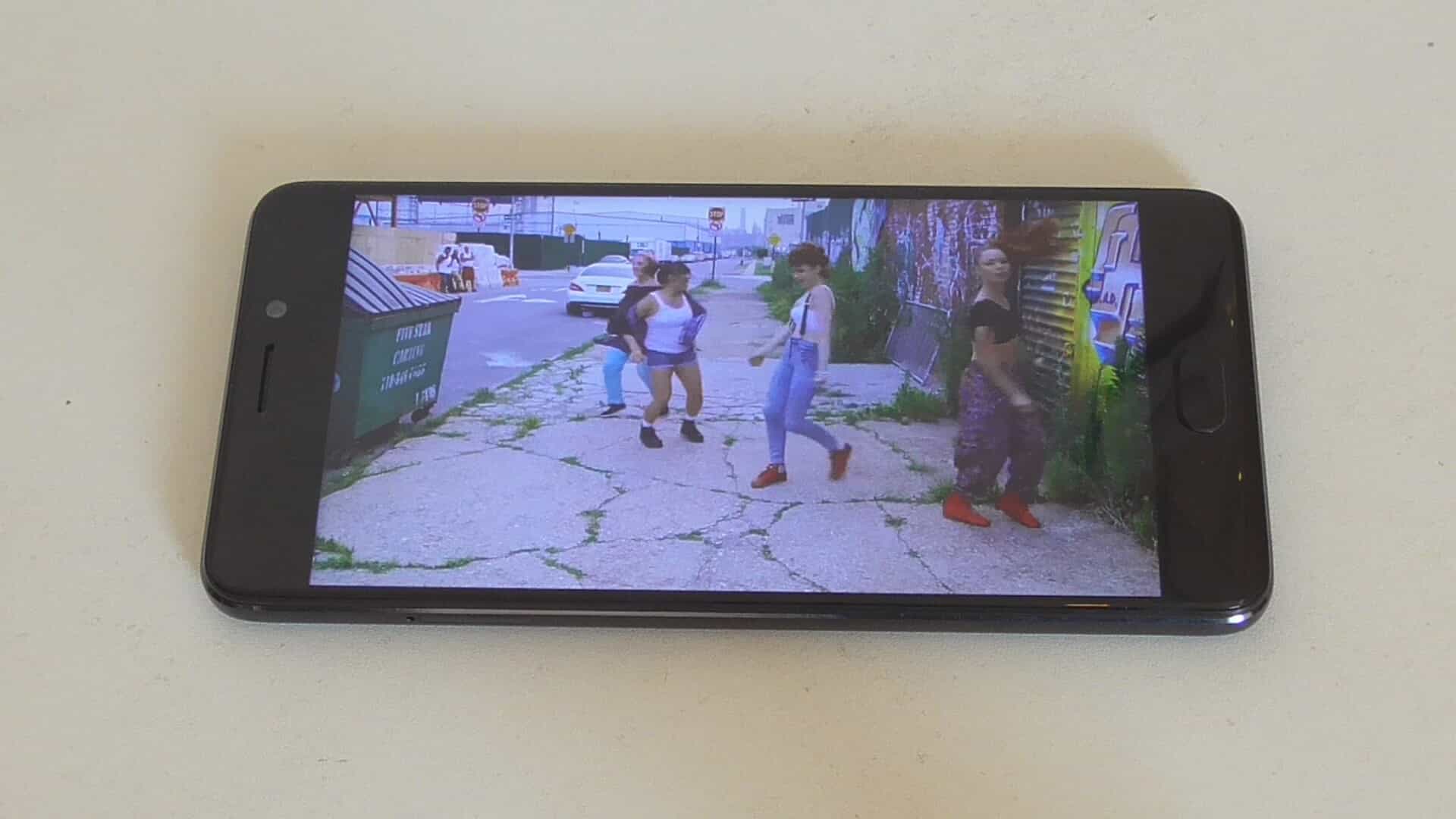 CHECK THE OFFER ON GEARBEST!
OnePlus Announces Partnership With Epic Games To Provide The First-Ever 90FPS Fortnite Smartphone Experience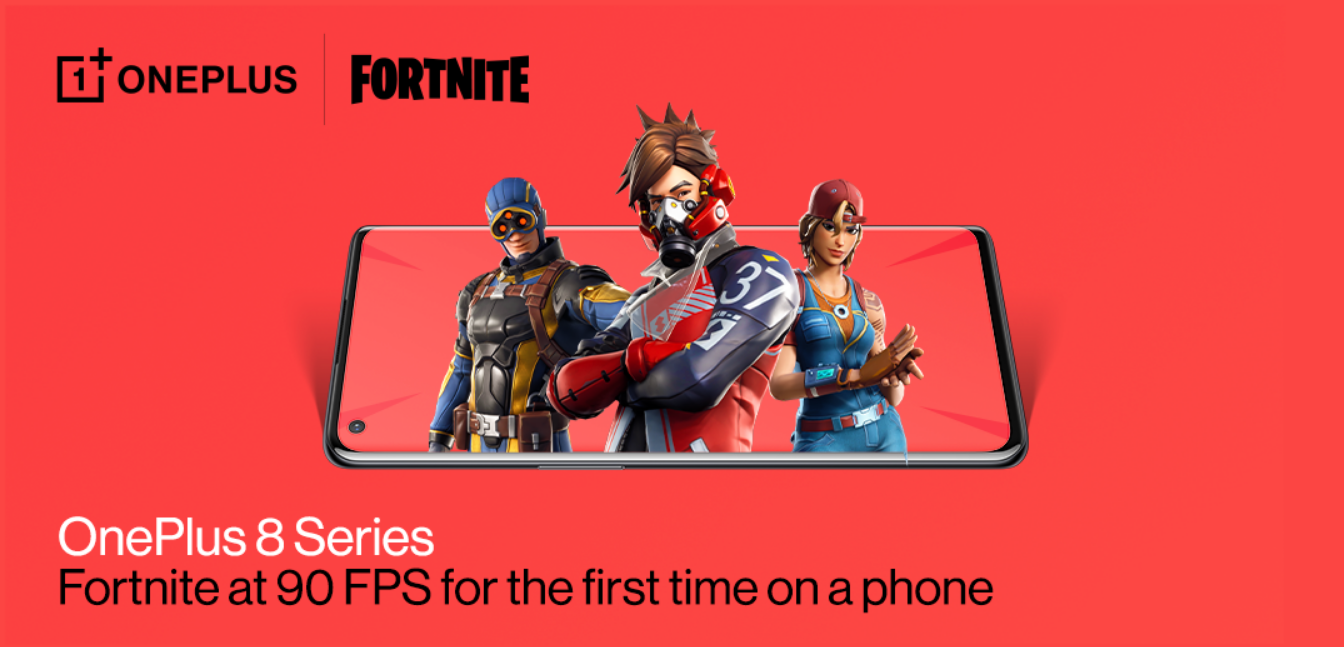 OnePlus, a global mobile technology company, today announces a partnership with Epic Games, designed to create an unprecedented Fortnite mobile user experience for its device owners. With the rollout currently underway, the OnePlus 8 Series is now the first line of smartphones able to run Fortnite on the Unreal Engine at 90FPS, which is the fastest frame rate ever available for Fortnite on a smartphone.
"OnePlus and Epic Games have created one of the best Fortnite experiences ever on a smartphone. The OnePlus 8 Series delivers a smooth, high framerate Fortnite gameplay experience – that even current generation console game systems can't match," said Pete Lau, Founder & CEO, OnePlus. "OnePlus creates the best devices for mobile gaming through our industry leading display, speedy performance, and overall user experience designed with power-users in mind."
The partnership, rooted in technological innovation, was driven by both Epic Games and OnePlus' desire to take Fortnite to a higher level on Android. The entire endeavor to bring 90FPS to Fortnite on the OnePlus 8 took months of development. To kick off the launch in India, OnePlus users (OnePlus 6 and newer) are now able to download Fortnite via "One-touch" easy installation of the Epic Games App exclusively through the "Game Space" application. As the leading premium smartphone company in India, OnePlus is bringing Fortnite to its fervent fanbase for easy gameplay across the board.
"Easy installation with 'One Touch' really simplifies the process of installing software, and removes friction usually found on other Android devices," said Tim Sweeney, founder and CEO of Epic Games. "This is a big step forward, and alongside the performance improvements the teams have made regarding FPS, Fortnite on a OnePlus device is going to be an awesome experience."
OnePlus users with the OnePlus 7, OnePlus 7 Pro, OnePlus 7T and OnePlus 7T Pro can play Fortnite at a maximum of 60 FPS, the previous highest performance for the mobile game. OnePlus is committed to bringing the best mobile gaming experiences to its users and is continuously taking steps to bring major firsts to the category.
Source: OnePlus
REDMI 10X SERIES DEBUTS IN MAINLAND CHINA
Today, global technology leader Xiaomi officially announced the Redmi 10X for Mainland China – the first phone in the new Redmi X series. Standing at the forefront of the industry, Redmi 10X is the first smartphone to ship with the MediaTek Dimensity 820 SoC while also supporting dual 5G standby, achieving top-of-the-line performance with an AnTuTu score of over 410,000. The series also offers a Samsung AMOLED display and 30x digital zoom camera.
Leading performance with MediaTek Dimensity 820
Powered by a MediaTek Dimensity 820 processor, Redmi 10X series is currently the highest performing mid-to-high-end smartphone on the market. Thanks to its flagship-level four-core architecture (4X ARM Cortex-A76 cores and 4X ARM Cortex A55 cores), MediaTek 820 provides a blazing clock speed of up to 2.6Hz, enabling Redmi 10X to achieve an AnTuTu score of over 410,000, ranking first in its price range.
To ensure stable and uninterrupted performance during prolonged gaming sessions, Redmi 10X series is kept cool with a liquid cooling system that surrounds a suspended heat pipe, and multi-layered graphite to disperse the heat.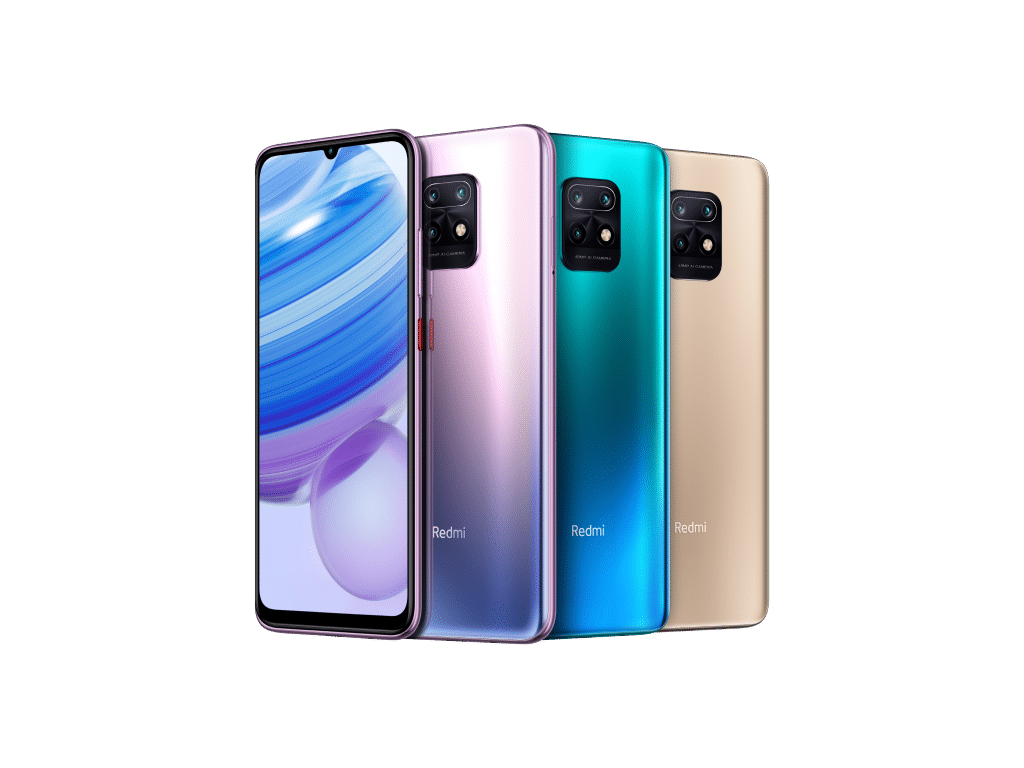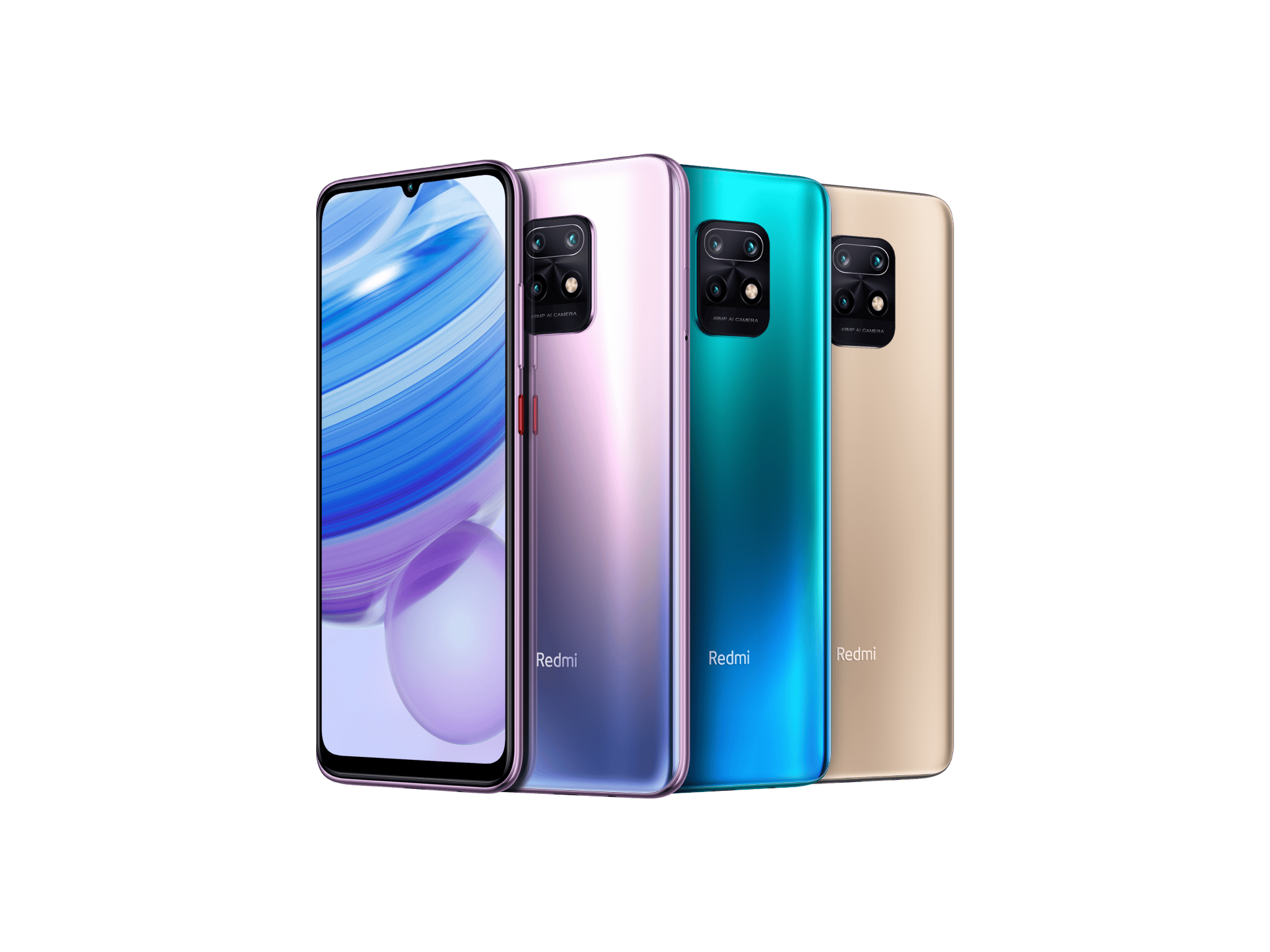 Non-stop connectivity with world's first dual 5G standby
Redmi 10X series adopts an integrated 5G solution which supports dual-mode SA+NSA to cover mainstream Mainland China 5G frequency bands. When connected to two 5G networks simultaneously, the device can intelligently switch between the two networks to ensure optimal 5G connectivity at all times.
To continually provide peak performance with the best power consumption rate, Redmi 10X also leverages the MediaTek 5G UltraSave energy management function and smart switching technology to intelligently select optimal and sustained signal quality at lowest power.
Redmi 10X series also has targeted optimization capabilities for different usage scenarios such as elevators, basements, and high-speed transport. It is able to monitor network signals throughout popular transit routes to constantly optimize network parameters and pathways, greatly reducing the rate at which calls drop or data connectivity is lost, ensuring a stable and fast 5G connection across all locations.
Celebrate creativity with unparalleled camera capability
Users can get creative with light photography thanks to Redmi 10X series' outstanding camera capabilities that can capture intricate and experimental scenarios such as crowds, night scenery, running water, light painting, and starry skies. With this dynamic camera, users don't need to fiddle with complex parameter setups in order to take playful images of light.
Redmi 10X series also boasts the industry's first handheld low-light timelapse camera. Thanks to the low-light registration algorithm, interest point screening and 10ms nightscape alignment, users can take stunning night time photos and videos without the need of a tripod, providing a much simpler way of upgrading photography skills and video quality.
Redmi 10X series is fitted with a 48MP ultra-high resolution main camera. Redmi 10X Pro sports a 30x digital zoom with optical image stabilization (OIS), which significantly increases the stability while taking pictures.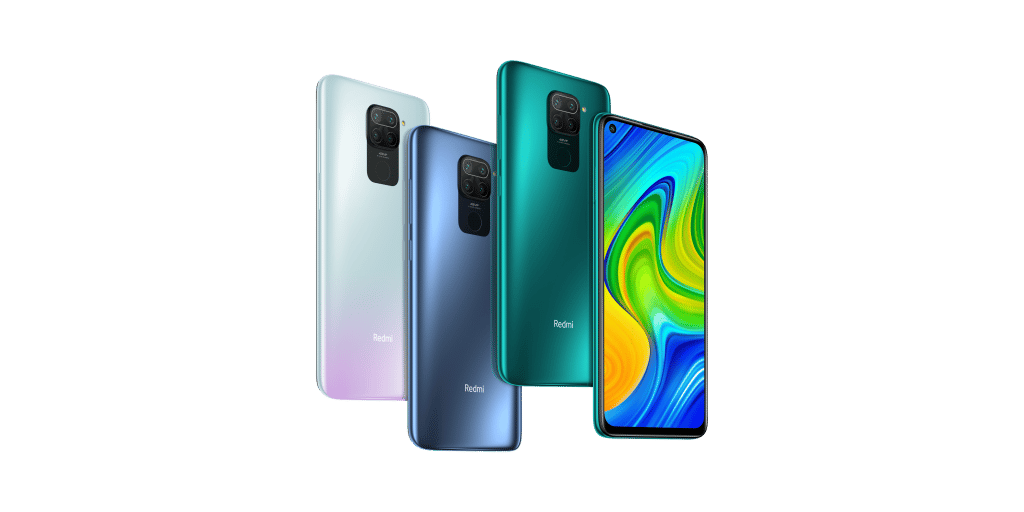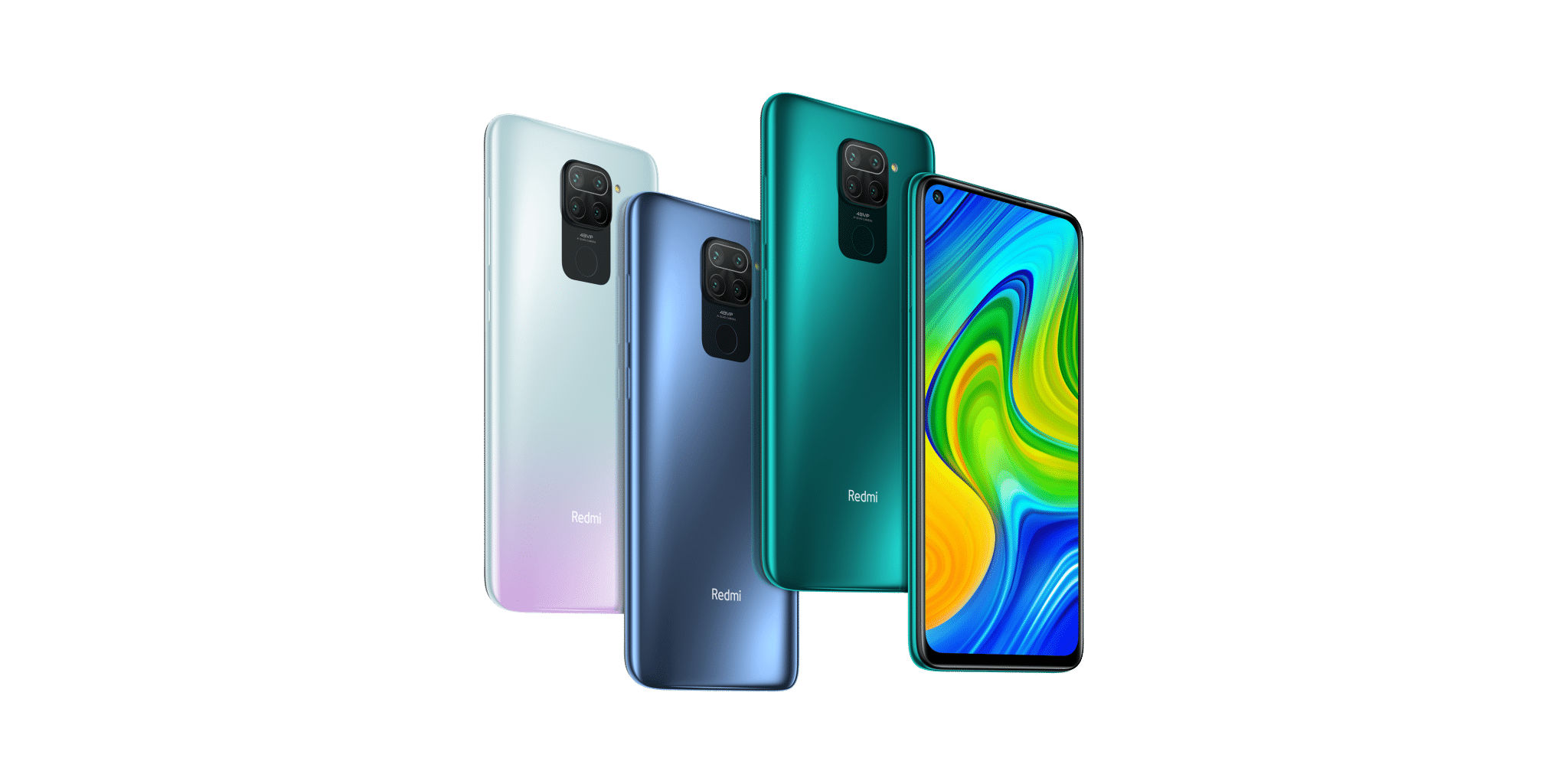 Flagship-level features that revamps your mobile experience
Redmi 10X series sports a 6.57'' Samsung AMOLED display that boasts 2400×1080 resolution for bright and clear image. The display supports HDR10+ and adjusts brightness and contrast in real time based on the content being played, ensuring optimal image details. With DC dimming, it minimizes stroboscopic effects in low lighting and ensures a comfortable viewing experience in the dark.
Redmi 10X series features an in-screen fingerprint sensor and customizable Always-on Display. The new Dark Mode 2.0 allows non-compatible third party apps to obtain dark mode coverage in all scenarios which ensures comfortable viewing at night, and saves 50% more power compared to LCD Dark Mode.
Redmi 10X series puts an end to the hassle of daily charging. Equipped with a 4,520mAh (typ) large capacity battery, it offers the hardware required for long lasting battery life. Redmi 10X Pro also supports 33W PD fast charge to quickly regain a sufficiently charged battery level.
Designed with a full 3D curved screen glass body, Redmi 10X series comes in four colors: Twilight Purple, Deep Ocean Blue, Starlight White, Lunar Gold. The Lunar Gold variant adopts the AG craft commonly seen in flagship phones, which is designed with a matte finish that exudes quality and is resistant to finger smudges. Both sides of the device are built with the highly durable Corning® Gorilla® Glass 5, giving it smash and drop-proof qualities. Redmi 10X series sports IP53-level for dust and splash protection, offering resistance to light rain and other unexpected mishaps of daily life.
Other notable features include: Xiaomi's latest MIUI 12 software1,multifunctional NFC for swift payments and door access, linear motor for haptic feedback, 1217 ultra-linear speaker for loud playback, IR blaster for quick remote control, and an in-screen fingerprint sensor for quick unlock experience – a powerful configuration rarely seen in other products in a similar price range.
Redmi 10X series comes in two editions, Redmi 10X and Redmi 10X Pro. The core hardware configuration of the two devices maintains a high degree of quality and consistency.
Redmi 10X comes in four variants: 6+64GB, 6+128GB, 8+128GB, and 8+256GB, priced at RMB 1,599, RMB 1,799, RMB 2,099, and RMB 2,399 respectively.
Redmi 10X Pro comes in two variations: 8+128GB and 8+256G, priced at RMB 2,299 and RMB 2,599 respectively. The two devices are currently available for purchase through all official Xiaomi channels.
Xiaomi also revealed the Redmi 10X 4G edition. Sporting a MediaTek Helio G85 processor, Redmi 10X 4G has a 6.53'' full screen display with a tiny in-display camera and a 48MP rear quad camera, a large 5,020mAh (typ) battery and an ultra-large 128GB storage capacity. It comes in three colors: Skyline Blue, Forest Green and Frost White. Priced at RMB 999 for 4+128GB, it is currently available for purchase through all official Xiaomi Mainland China sales channels.
HONOR Launches HONOR X10, the First 5G Smartphone in its X-series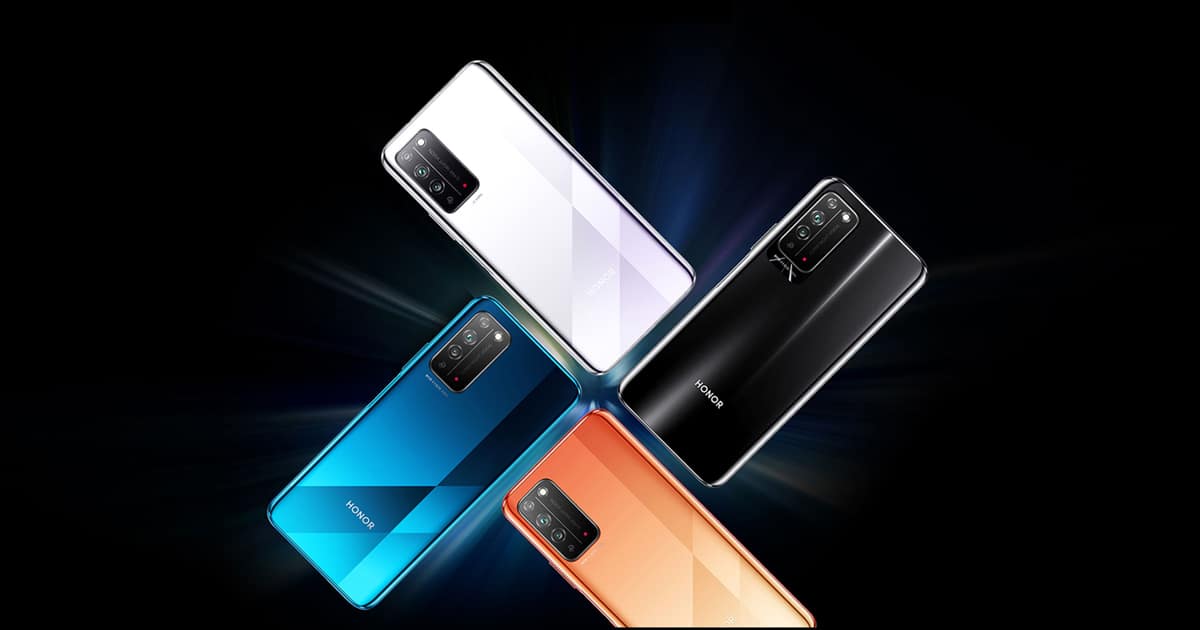 HONOR announced the new HONOR X10, the first 5G smartphone in the X-series for the Chinese mainland market. The HONOR X10 features the 5G 7nm Kirin 820 SoC that supports nine 5G frequency brands, and a triple camera setup that is equipped with a RYYB sensor. The smartphone has a 92% screen-to-body ratio and will come with a 90Hz refresh rate display and a 180Hz touch sampling rate for a superior viewing experience. Packed full of HONOR's newest technology, the HONOR X10 is well-positioned for the 5G era and promises to deliver next-generation performance in gaming and photography for its users. At the launch event, George Zhao, President of HONOR also announced that the total global shipment of the HONOR X-Series had exceeded 80 million units and received countless accolades.
Available online and from major HONOR retailers from 26 May in mainland China, the HONOR X10 will be available in Sapphire Blue, Midnight Black, Titanium Silver and Fiery Orange. Prices start at RMB1899 for the 6GB + 64GB version, RMB2199 for the 6GB + 128GB version and RMB2399 for the 8GB + 128GB version.
All-round upgrade: Enhanced 5G experience with the 5G 7nm Kirin 820 chipset
As the first 5G smartphone in the X-series, the HONOR X10 has set a high bar for a flagship 5G experience. Its 5G 7nm Kirin 820 chipset can support both non-standalone and standalone modes and support nine 5G frequency bands that will provide an extensive range of coverage, allowing the HONOR X10 to enjoy more stable and reliable 5G connectivity. Equipped with a smart antenna, the HONOR X10 is able to receive send and receive signals effectively even when the user moves between areas of differing 5G coverage.
Prior to the launch of the HONOR X10, HONOR also announced the opening of the HONOR 5G Laboratory. According to a representative of the HONOR 5G Laboratory, the company invested over RMB300 million into research and development of the HONOR X10, spent over 500,000 man-hours testing the smartphone's 5G capabilities and made 250,000 test calls on the smartphone. To mark the 60th anniversary of the historic ascent of Mount Everest, HONOR collaborated with the Chinese National Mountaineering Team to make the HONOR X10 the designated smartphone for the team. On 11 May, the national mountaineers scaled Mount Everest with the HONOR X10 and tested its 5G capabilities at more than 6500 meters above sea level. The result was astounding: the HONOR X10 recorded a maximum download speed of 1617Mbps, proving that it is a high-performing smartphone even in harsh environments.
Designed for gaming enthusiasts: 90Hz refresh rate display
The 5G 7nm Kirin 820 chipset, a successor to the Kirin 810 chipset, features an innovative octa-core design with one high-performance A76 big core, three balanced A76 middle cores, and four energy-efficient A55 small cores. With this configuration, the chipset can operate up to a speed of 2.36GHz. Built on the Huawei's Da Vinci NPU architecture, the 5G 7nm Kirin 820 chipset achieves superior performance and ultra-low power consumption, allowing it to perform 5G and AI tasks seamlessly and effectively.
In order to improve the gaming performance of the HONOR X10, the hardware of the smartphone underwent several optimizations. Firstly, the GPU of the HONOR X10 is a Mali-G57 with six cores and has a Smart Cache feature that implements flexible switching of bandwidth resources to reduce power consumption. In addition, compared with the last generation, the HONOR X10 has an additional six antennas. Finally, the HONOR X10 features the Kirin Gaming+ 2.0 with brand new AI frequency modulation scheduling technology that achieves a sweet balance between gaming performance and power consumption. It is also equipped with the latest GPU-Turbo to provide more high-performance support for most popular games.
The HONOR X10's 90Hz refresh rate for its display is a win for gamers looking to experience buttery-smooth gameplay. Compared to most smartphone displays that have a 60Hz refresh rate, the HONOR X10 will feature noticeably smoother scrolling and users will experience lesser eye fatigue. Furthermore, the HONOR X10 boasts a 180Hz touch sampling rate, significantly reducing touch lag and speeds up the overall experience. Finally, the HONOR X10 is equipped with a 4,300mAh battery that supports 10V 2.25A fast charge, allowing all-day uninterrupted usage.
RYYB sensor enables superior night photography on the HONOR X10
The HONOR X10 features a 40MP triple camera setup and an industry-leading image sensor that is equipped with an exclusive RYYB filter that increases the light intake by up to 40%. With the enhancement of light sensitivity brought by RYYB, the HONOR X10 is able to support an impressive ISO of up to 153,600. The 5G 7nm Kirin 820 chipset has ISP 5.0 that supports BM3D for professional-level noise reduction while the improved AIS Super Night mode will enable the HONOR X10 to synthesize multi-frame images and support exposure up to 30 seconds. Together, these upgrades will allow the HONOR X10 to capture ultra-clear night shots with heightened brightness and better color preservation even in dimly lit environments.
The HONOR X10 camera also allows users to capture crisp pictures even when there is fast movement. Through a series of optimization processes and AI, the HONOR X10 is able to synthesize different layers to form a perfect picture. The HONOR X10 also supports 4K Ultra-HD video shooting capabilities. In terms of its front-facing camera, the HONOR X10 has a 16MP Selfie camera. Working together with enhanced AI capabilities, selfies will not look over-processed and are more natural.
Immersive audio and visual experience
The HONOR X10 has a screen resolution of 2400 x 1800 and a screen-to-body ratio of 92%, providing users with an unobstructed viewing experience. The TÜV Rheinland-Certified blue light filter in the HONOR X10 effectively reduces the harmful blue light emitted by the screen, minimizing eye fatigue for smartphone users. The custom-built components and HONOR's self-developed algorithm optimize the screen's visibility under bright sunlight, presenting every detail with optimal clarity and sharpness.
In the audio department, the HONOR X10 is equipped with an HONOR-developed amplifier that enhances the audio quality. Coupled with the Virtual 9.1 Surround Sound feature, users can indulge in an immersive audio experience that mirrors a cinema environment.
The ever-changing hues on the glassback of the HONOR X10 are due to its 21-layer glass technology. To appeal to the global youth, the HONOR X10 comes in Sapphire Blue, Midnight Black, Titanium Silver and Fiery Orange.
Magic UI 3.1 brings technology and aesthetic enhancements to HONOR X10
The HONOR X10 will be pre-installed with the Android-based Magic UI 3.1 that delivers an aesthetically arresting UX design coupled with improvements in software. With this latest upgrade, users can expect a slew of user-friendly smart features such as seamless cross-device connection, multi-screen collaboration and smart travel. Users can also enjoy next-level upgrades in smart office, photography, performance and security.