Peacock vs Hulu: Which Streaming Service Is Better In 2023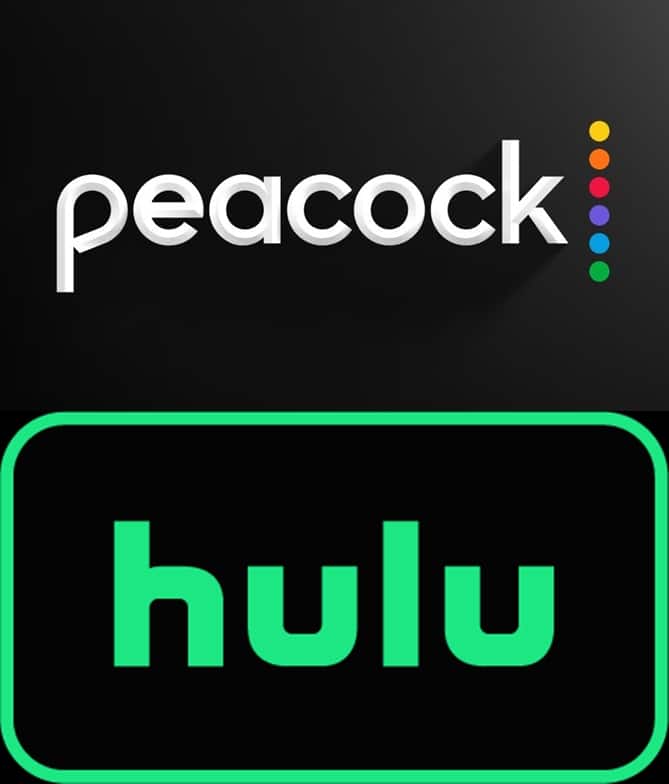 With an ever-growing array of streaming services to choose from, how do you decide which one is the best for your entertainment needs? In this article, we pit Peacock vs Hulu in a head-to-head battle to help you make an informed decision.
Overview of Peacock and Hulu
Peacock
Launched in July 2020 by NBCUniversal, Peacock is a newcomer to the streaming world. It offers a mix of live channels, on-demand content, and original programming with over 20,000 hours of material. One key element that sets Peacock apart from its competitors is its free tier, allowing users to access a limited library without any cost.
Hulu
Having been around since 2008, Hulu has had more time to establish itself as a streaming powerhouse. It's owned jointly by Disney and Comcast, and it boasts an extensive catalog of TV shows, movies, and exclusive originals. Additionally, Hulu offers a Live TV option for those seeking to replace their cable subscription.
Peacock vs Hulu: Content Selection: Comparing Titles and Originals
Peacock's Content Catalog
Peacock's collection includes popular TV shows like Parks and Recreation, 30 Rock, and Law & Order: SVU. The service also offers films from Universal Pictures, Focus Features, and DreamWorks Animation. On top of these well-known titles, Peacock features exclusive original content such as Brave New World and Intelligence.
Hulu's Content Catalog
Hulu's extensive library offers TV shows like Brooklyn Nine-Nine, The Handmaid's Tale, and Rick and Morty. The platform also serves as a hub for content from major networks like ABC, NBC, and Fox. As for movies, subscribers can enjoy titles from various studios including Disney, 20th Century Fox, and A24. Hulu's original programming features critically acclaimed hits such as The Handmaid's Tale, Little Fires Everywhere, and Ramy.
User Experience: Interface and Navigation
Peacock User Experience
Peacock users are greeted by a clean and straightforward interface with tabs for browsing content in categories like TV Shows, Movies, Kids, News, and Sports. The platform arranges its material into curated channels, allowing viewers to watch themed content at their leisure.
Hulu User Experience
Similar to Peacock, Hulu's layout is simple yet effective, making it easy for subscribers to find their desired content. Users can browse through categories such as Keep Watching, TV, Movies, and Hulu Originals. With personalized recommendations based on viewing history, the platform ensures that there's always something new to discover.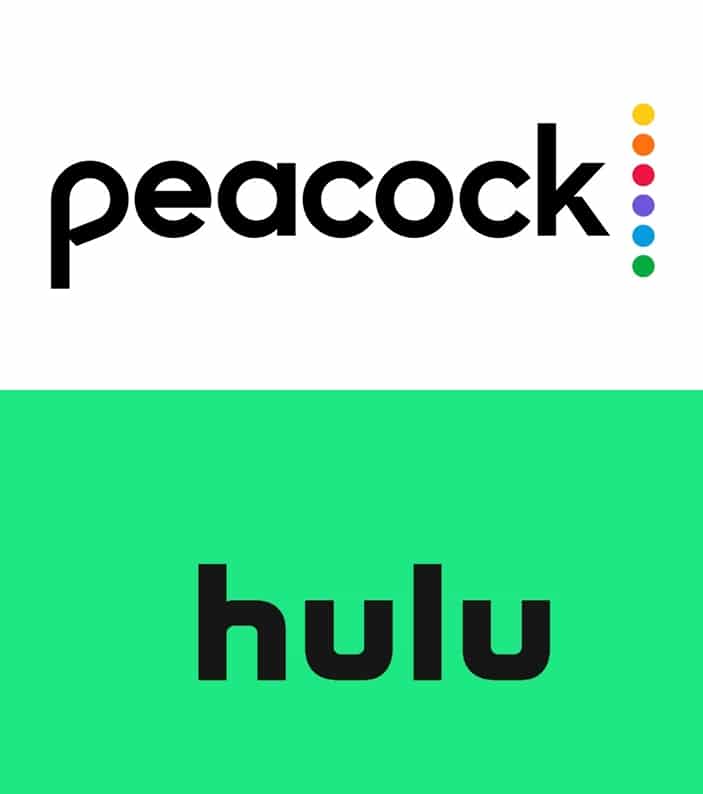 Pricing and Subscription Plans
Peacock Pricing
Peacock offers three subscription tiers:
Free Tier: Access to a limited library of over 13,000 hours of content, supported by ads.
Peacock Premium: For $4.99 per month, subscribers gain access to the full library of over 20,000 hours of content, but with ads.
Peacock Premium Plus: For $9.99 per month, users can enjoy an ad-free experience and offline downloads of select titles.
Hulu Pricing
Hulu has four subscription plans to choose from:
Basic: Priced at $5.99 per month, this plan includes access to Hulu's streaming library with limited commercials.
No Ads: For $11.99 per month, the same content is available without any ad interruptions.
Hulu + Live TV: For $64.99 per month, subscribers gain access to live channels in addition to the on-demand library.
Hulu (No Ads) + Live TV: Available for $70.99 per month, this plan offers the ultimate Hulu experience with no ads and Live TV.
Device Compatibility
Both Peacock and Hulu are compatible with a wide range of devices including:
Smart TVs (Samsung, LG, Vizio)
Streaming devices (Roku, Amazon Fire TV, Apple TV, Chromecast)
Gaming consoles (Xbox One, PlayStation 4)
Mobile devices (iOS, Android)
Web browsers
Offline Viewing and Downloads
While Hulu allows offline downloads for its No Ads plan subscribers, Peacock supports offline viewing only for those who have upgraded to the Premium Plus tier.
Final Thoughts: Which Service Is Right for You (Peacock vs Hulu)?
Ultimately, the choice between Peacock and Hulu depends on your preferences in content, price, and features. If you're looking for a free streaming option or have a strong interest in NBCUniversal's library, Peacock might be the better fit. On the other hand, if you value a wider variety of shows and movies, exclusive originals, and the option to add Live TV, Hulu could be more suitable.