Ulefone uWear same as iWatch just cheap on Everbuying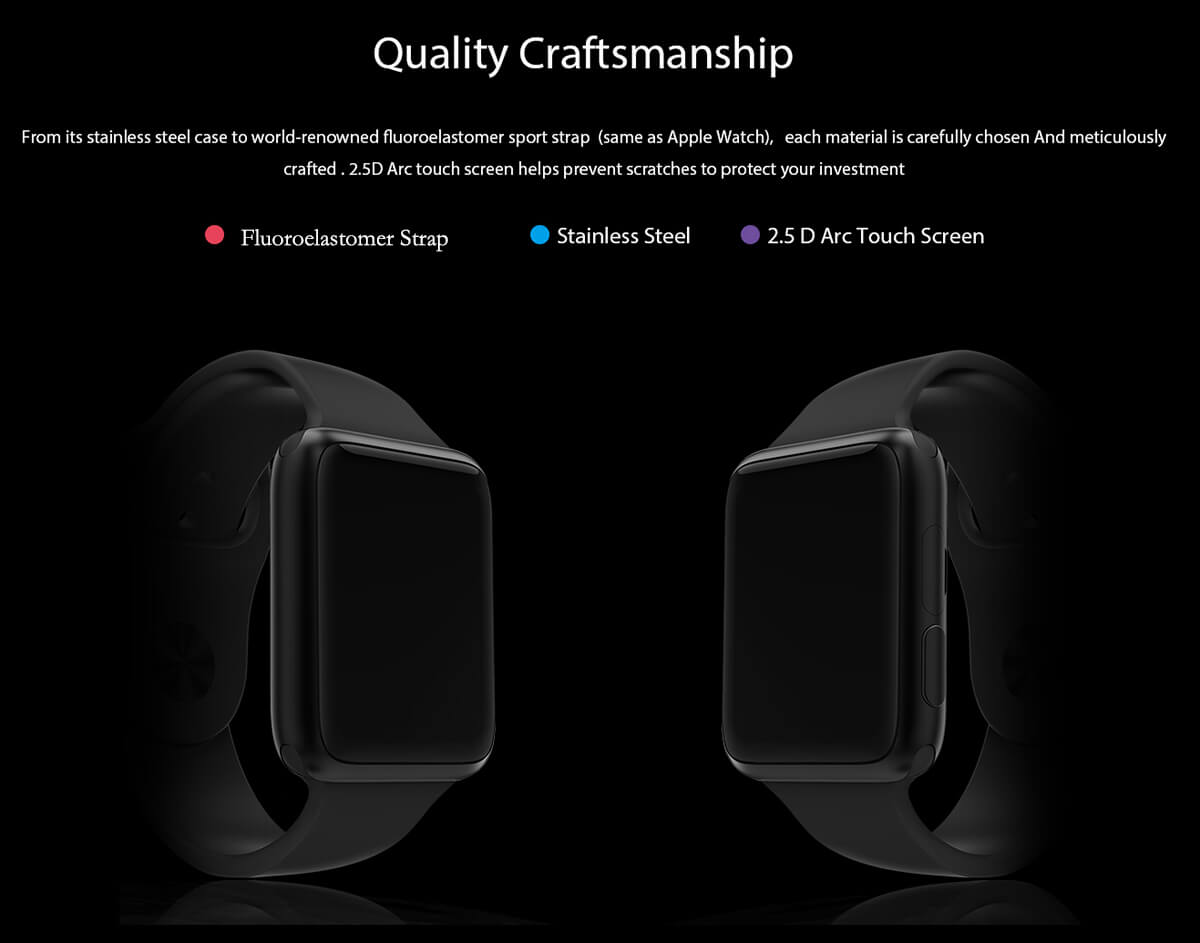 Another smartwatch from Chinese company Ulefone called uWear. From what I can see it has very similar design as iWatch. But don't worry except beautiful design it has also really good build quality, so I can say for example that it has fluoroelastomer sport strap as same as iWatch.
The price is only $20.99 using coupon code:EBUWEAR , so if you will be interested to buy it you can do that at Everbuying.
Also the screen is 2.5D Arc with size 1.44 inch with wide viewing angle. Ulefone uWear has case made of 316L stainless steel which is definitely great for this price range because this smartwatch is very cheap. It has also IP65 certification so you can easily wash your hands and don't need to worry about it. Below you can see main features of this really cool watch.
Ulefone uWear Main Features:
Pedometer / Sleep monitoring / Sedentary reminder
Remote camera / music
Anti lost / Find phone
Dialer / Message:
Information push
IP65 waterproof
Ulefone uWear Products characteristics:
• 2.5D Arc touch screen
• 316L stainless steel case
• Fluoroelastomer strap