A $151,000 Trump iPhone – the most expensive gift this holiday season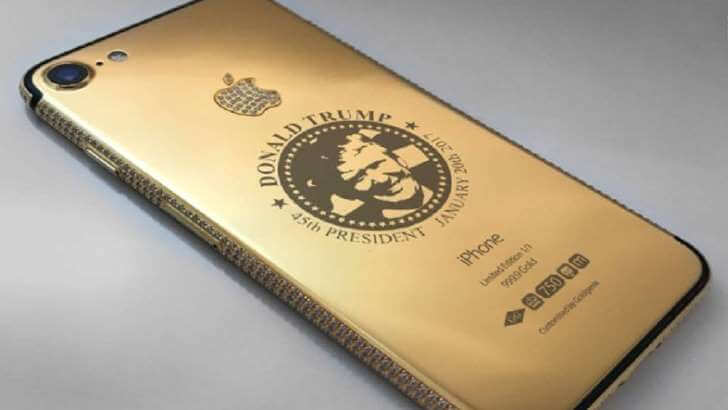 If you are wondering is this iPhone available on Amazon, or maybe at your local tech store, then simply the answer is no because Trump iPhone is only available at Goldgenie. This shop is located in the United Arab Emirates, and they sell only luxury products which are mostly gold plated. So they have smartphones, tablets, and even laptops like 24k Gold Macbook Pro for sell.
Frank Fernando, Goldgenie's managing director explained in an interview with CNN, that there are very rich people all over the world. Because of that sometimes their friends and family don't know what to buy for them for gift, so sometimes it is very difficult for them because they have everything in reality.
Also at this moment there are 10 of those one-percenters who have already bought Trump iPhone according to CNN where the first customer is a Chinese woman. In any case it is very interesting.
Source: msn