Black Friday holiday on Gearbest with many discounts!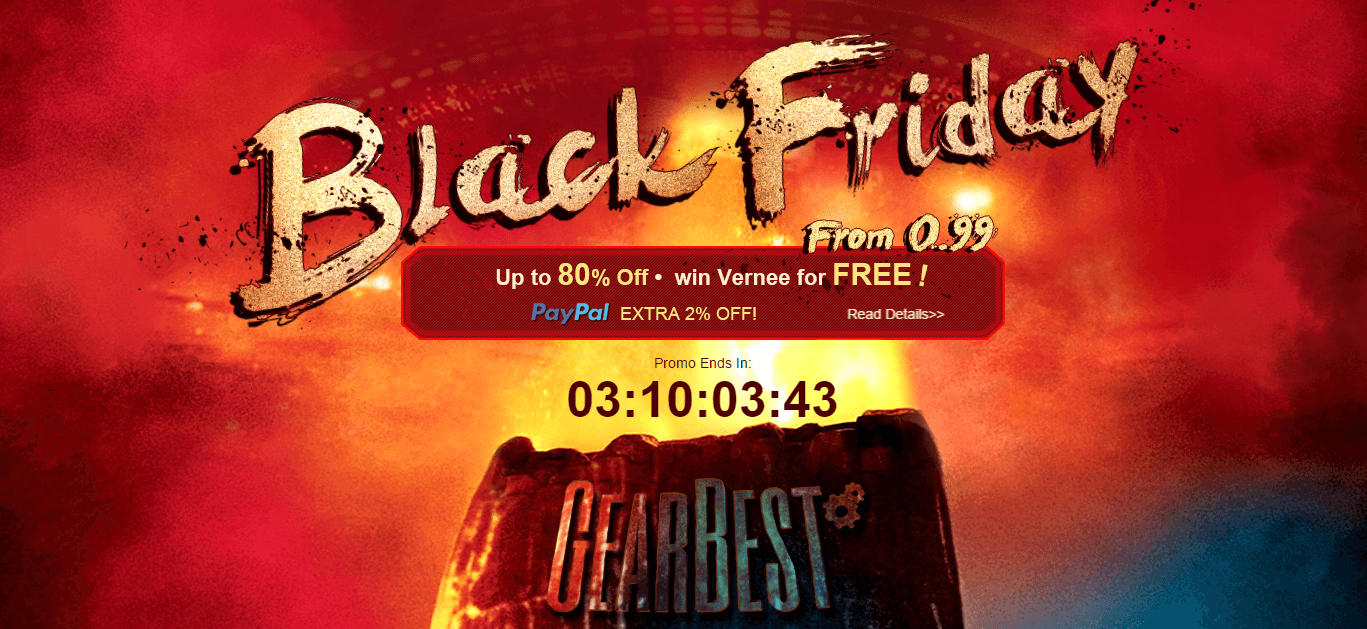 Just two weeks ago was 11.11 shopping holiday which is very popular in China but now also worldwide. As we approach Christmas every single day we can see new shopping holiday  like Black Friday which is actually tomorrow. From what we can see Gearbest has prepared many different things in this promotion.
So they have prepared smartphones, tablets, gadgets like cameras, headphones, and much much more. Also don't forget that for every order over $50 you can get to you additionally 2% off.
For more information about this promotion please visit Gearbest link here.
We like very much UMi Diamond smartphone because it has powerful hardware like 3GB RAM, Octa Core CPU, and beautiful design. But what is most interesting you can now buy it for only $99.99 here.
But this is not all because we have also very interesting and high quality ASUS ZenFone 2 with impressive 4GB RAM for only $149.99 here!
If you're looking for some cheap 2GB RAM smartphone then you can maybe consider Cubot Note S which costs now $76.99 here, and which for this price is very affordable.