GearBest Summer DIY Video Contest is Kicking Off!

GearBest is offering an exciting DIY video contest with the theme of GearBest Tools. Activity is available until Aug 20th so you have plenty of time to enjoy the sight of the products. You will enjoy it whether you are a skillful craftsman or a clumsy DIYer. There is also a chance to win great prizes, biggest being $1000 coupon!
There is a lot of good things going on at GearBest, be sure not to miss such great opportunities, generous prizes and huge variety of products. You can check the promotion here at GearBest, and also enter the contest.
50% OFF
GearBest offers prices up to 50% off on a great number of hot tools. Each day there are new products up the shelf so you can check it out every day to find the tool you need for a drastically lower price.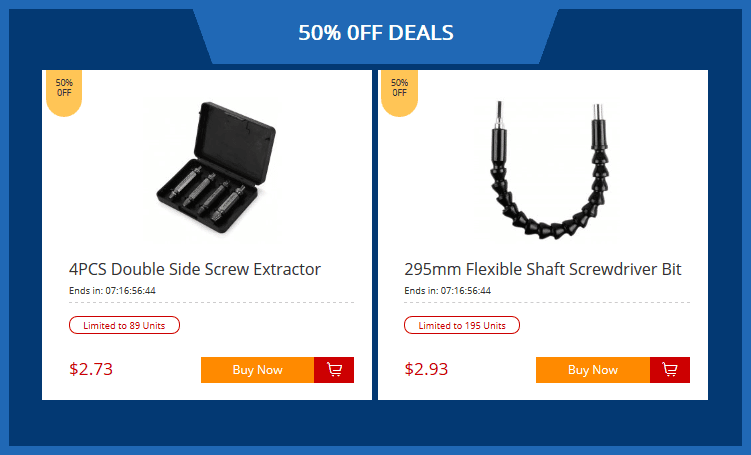 FIND YOUR TOOLS w/ SPECIAL PRICE ON GEARBEST!
FLASH SALES
Even more, you can enjoy the flash sales that offer more choices. Flash sales are much cheaper than the original price. Time and stock on flash sales are limited so be sure to grab your favorite tools as soon as possible.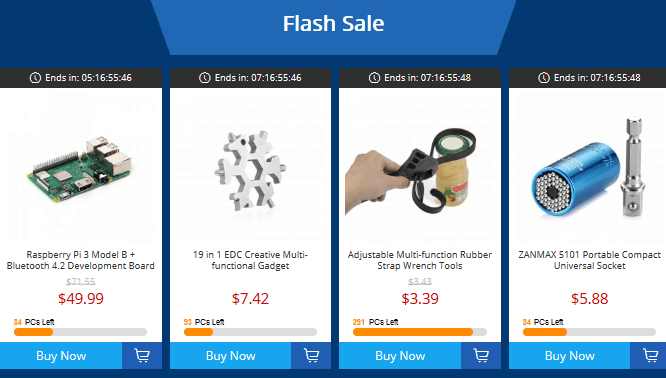 FIND SUMMER DIY OFFERS AT GEARBEST!
GREAT VARIETY OF TOOLS AND OTHER PRODUCTS
GearBest has a huge offer of various tools and products, you will definitely find something you need or didn't know you need. Be careful, you might spend some bucks here! But you can be sure you will invest them good and use tools for your own benefit and enjoyment.
There is a variety of hand tools such as wrenches, lock picks, tweezers, etc. But that is only the beginning. Here, you can find a whole lot of measurement & analysis tools such as lasers, microscopes, detectors, and many more.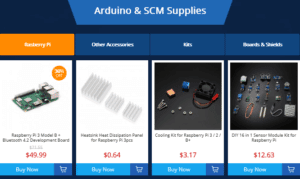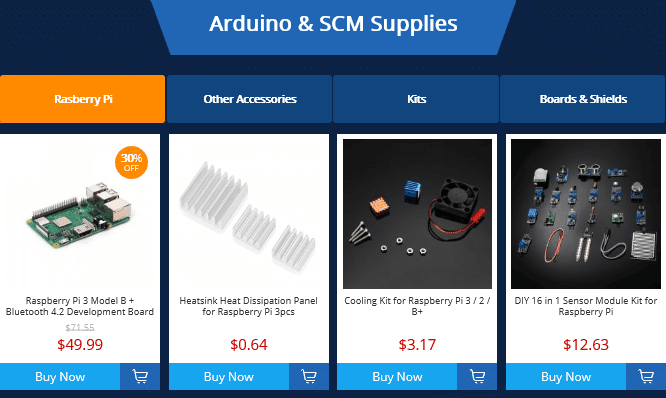 If you want to be a maker in Arduino or SCM area, the Arduino & SCM Supplies is a right place for you. Here you will find everything you need to help tackle your creative projects, such as Rasberry Pi, Other Accessories, Kits, Boards & Shields, etc. And more importantly, you will easily get these supplies without spending a huge amount of money.
Other than that, you will find all kinds of drills, power drills, soldering supplies and other related accessories.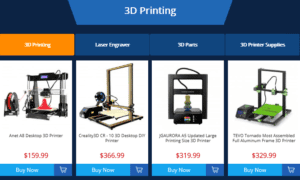 There is also a special category reserved for the newest DIY craze. You know what we mean – it's 3D printing! Be sure to go carefully through offered products since there is a lot of them. Don't be afraid to invest your time to choose the right model and then you can start 3D printing objects at home. Talk about changing things around the house!
Among all of this you might easily forget to join the contest, but please don't miss it! Possibilities for prizes are grand, and rules are easy, find out more at GearBest.
JOIN THE SUMMER DIY VIDEO CONTEST!
Huawei Launches RuralStar Pro Solution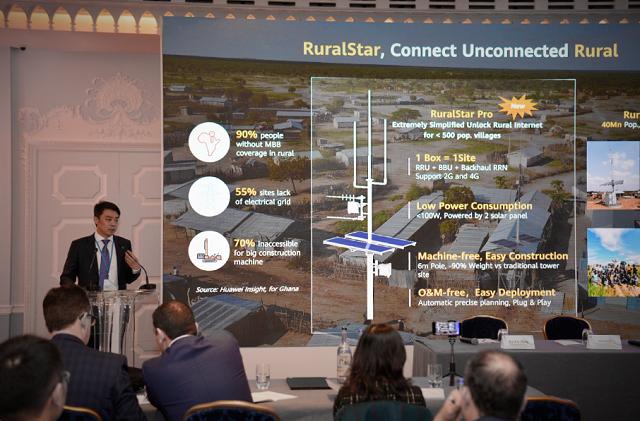 The Huawei Products and Solutions Launch was recently held in London. During the event, Huawei launched its RuralStar Pro solution. This solution integrates baseband, radio frequency (RF), and wireless backhaul functions into one base station, significantly reducing site deployment costs. RuralStar Pro makes it possible to provide voice and mobile broadband services to remote villages with a population smaller than 500.
According to a GSMA report, nearly 750 million people worldwide still have no mobile network coverage, while 3.5 billion people don't have Internet access. The majority of these people live in remote areas with limited access to networks and electricity, and where it is expensive to build infrastructure. Traditional solutions need 8 to 10 years to recover their costs, so telecom operators are unwilling to roll out networks in remote areas.
Innovation never stops. The RuralStar Pro solution Huawei launched at the event is another example of the company's commitment to technological breakthroughs. Through the use of high-integration chips, this "all-in-one" solution integrates baseband, RF, and wireless backhaul functions into one, reducing site dependence on infrastructure. RuralStar Pro requires only two solar panels to power the entire site, significantly reducing power consumption and lowering the weight of the base station to nearly 550 kilograms. The civil engineering work required is also reduced, ensuring simplified site delivery.
These new features allow for more simplified network equipment and decreased infrastructure costs, significantly reducing the cost of RuralStar Pro. The return on investment (ROI) period for operators also remains within 3–5 years, while providing mobile broadband services to rural areas with a population smaller than 500. RuralStar Pro moves a further step towards improving the lives of people in remote areas by enabling remote education, inclusive finance, telemedicine, and other digital social services.
"Due to low ROI in the rural network market, operators and equipment vendors have been very cautious with their investments", said Hao Yingtao, President of the Wireless Site Domain of Huawei's Wireless Network Product Line. "Huawei is committed to bridging the digital divide and promoting digital inclusiveness, and has never stopped investing in connecting the unconnected."
"Through technological innovation, RuralStar Pro can effectively reduce power consumption, simplify sites, and reduce network construction costs. It will play a huge role in improving the accessibility of rural networks. Huawei will continue innovating and doing its utmost to bring digital to every corner around the world."
Huawei has been committed to bringing digital to every person, home and organization for an intelligent world. In 2017, Huawei launched RuralStar, its innovative rural network solution. This solution transforms microwave or satellite transmissions used in traditional rural network solutions into relay remote node (RRN) wireless backhaul, towers into simple poles, and diesel generators into clean, green solar energy. These transformations reduce network deployment costs by more than 50%. RuralStar makes it possible for operators to profit from rural networks that serve remote areas with a population of over 1,000. This greatly encourages operators to tap into the rural network market.
At the Mobile World Congress 2019, Huawei launched RuralStar Lite, yet another innovative rural network solution. Fitted with four solar panels, RuralStar Lite greatly reduces power consumption. The solution allows all equipment to be installed on a pole, eliminating the need to build fences or install cabinets. The combination of these advantages significantly reduces site deployment costs. In villages with a population of 500 to 1,000 people, RuralStar Lite keeps operators' ROI period within 3–5 years.
Huawei's three rural network solutions, RuralStar, RuralStar Lite, and RuralStar Pro, guarantee profitable deployment in different rural network scenarios. Since 2017, when the first RuralStar solution was launched, the RuralStar series has been deployed in over 50 countries, providing connectivity to more than 40 million people worldwide.
Huawei 5G Easy Macro Wins the iF DESIGN AWARD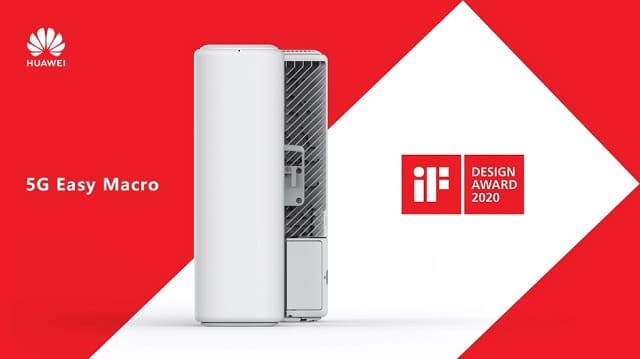 Huawei's next-generation 5G Easy Macro won the iF DESIGN AWARD at the 2020 iF International Industrial Design Forum with its innovative design, ergonomic man-machine interaction, efficient heat dissipation, and fast installation.
The next-generation 5G Easy Macro was released in October 2019 at the Global Mobile Broadband Forum in Switzerland. It is the industry's first pole-site solution that supports both 5G NR and 4G LTE. In the evolution of product design, the 5G Easy Macro adopts an appealing cylindrical shape and a matt surface finish. It is generally mounted on street lamp poles, utility poles, and exterior walls of buildings, making it blend in well with the surrounding environment and simplifying site acquisition. The ergonomic handle, smart bracket, and tool-free maintenance cavity ensure safe and fast deployment and maintenance, improving base station deployment efficiency.
Huawei 5G Easy Macro supports both LTE FDD 4T4R and 5G NR 8T8R. It is a compact and lightweight product that features multiple frequency bands, high power, and high performance, enabling operators to utilize lightweight site resources such as street lamp poles to quickly deploy 5G networks everywhere.
Ma Hongbo, President of Huawei's SingleRAN Product Line, said, "The iF DESIGN AWARD shows recognition by international design experts for Huawei's innovative design concepts and demonstrates Huawei's strength in industrial design and technological innovation of wireless base stations. Huawei's Easy Macro series solutions are designed to help operators quickly deploy 5G networks at lower costs by leveraging the large pool of resources enabled by pole-mounted deployment."
The iF DESIGN AWARD is one of the most prestigious design awards in the world. Since its establishment in 1953, the award has been recognized as a global benchmark for excellence in design. Huawei 5G Easy Macro won over the 78-member jury, made up of independent experts from all over the world, among 7,298 entries from 56 countries in the intense competition. Award winners are finalized based on design, experience and other aspects through rigorous procedures.
Google funding 21 news projects in the Middle East, Africa and Turkey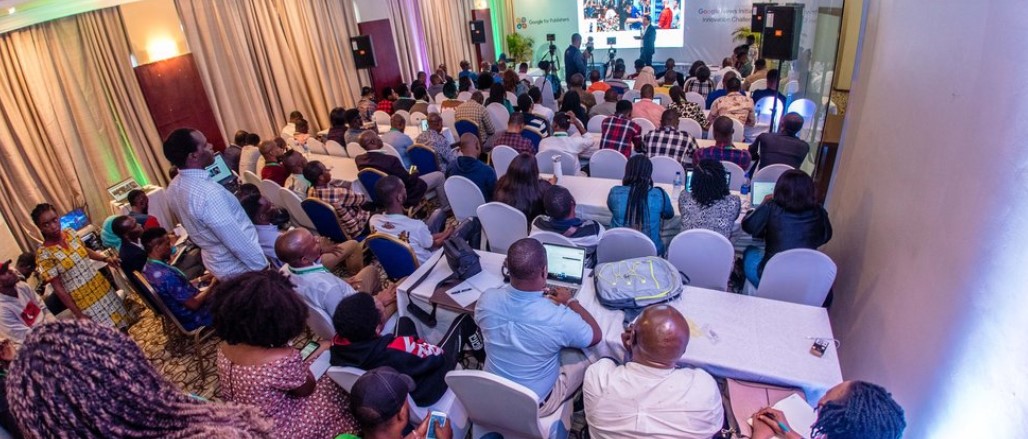 Finding new and meaningful ways to engage readers is a hot topic for news organizations of any size, and the first Google News Initiative (GNI) Innovation Challenge for the Middle East, Turkey and Africa prompted a myriad of different approaches. The GNI Innovation Challenges, part of Google's $300 million commitment to help journalism thrive in the digital age, saw news innovators step forward with new thinking. In South Africa, Daily Maverick proposed a "relevancy engine" that would aggregate data feeds about reader behavior for small and medium publishers. In Jordan, podcast startup Sowt looked to tackle the challenge with a new hosting platform for news podcasts.
They launched the Middle East, Turkey and Africa Innovation Challenge last June, and received 527 applications from 35 countries. After a rigorous review, a round of interviews and a final jury selection process, Google selected 21 projects from 13 countries to receive $1.93 million in funding.
The call for applications listed four criteria: impact, feasibility, innovation and inspiration, and the successful projects clearly demonstrated all four. Here are just a few of the awardees:

Demirören Teknoloji Anonim Şirketi in Turkey wants to solve the tagging process for the Turkish language to help with the news discovery distribution process. Currently this work requires cumbersome manual work from their journalists, taking a precious share of their time.
A second round of the Middle East, Turkey and Africa Innovation Challenge will open for applications later in the year.
Source: Google Blog