GearBest 4th Anniversary Sale is On, Grab Your Gifts Daily!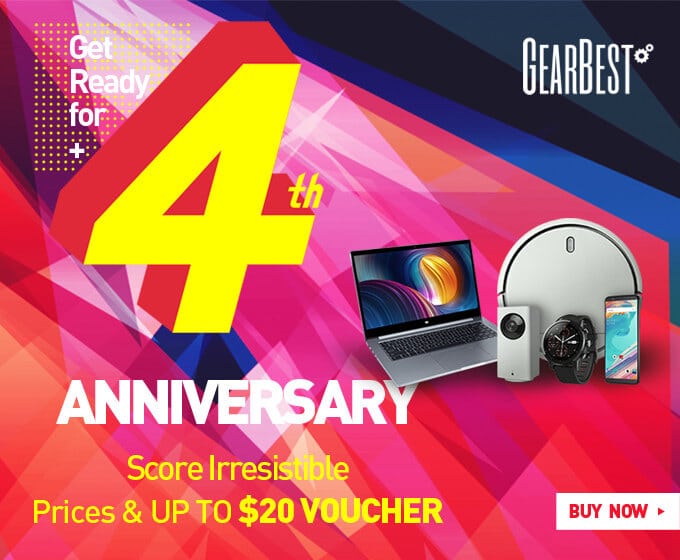 Everyone, there's a very special event rolling out on the web, and you don't want to miss it!
GearBest is celebrating its' 4th anniversary and there's a party to which everyone's invited! You'll find a lot of prizes, discounts, vouchers and coupons to help you get the desired products and to help celebrate the event, come on and join in!
The whole celebration begun couple of days ago and is still in phase one "Preheat" until March 26. The celebration is divided into three phases and each of them respresents a special set of great opportunities, and consider things will build up to a major event on Easter.
You should definitely visit this promotion at various dates because things will change a lot, but prices will remain low. The offer is diverse and changes daily, so you don't want to miss your favorite product.
You can participate in various games and win prizes and awards, take a look at this Cool Prize Pool where you can win a Umidigi S2 Lite. But that's not the end because there are a lot more games, and you can win silly little things or really good devices worth the penny. GearBest made sure to keep the activities fun!
But that's not the end of it. GearBest wants to thank the most loyal and also established customers by giving them special discounts, you can check it right here and see if you fit description.
As a loyal customer you can use this opportunity to get the products you always wanted but considered expensive. There is something for everyone here, check out for your friends and relatives and surprise them with gifts. And as you see, everything is done to give tribute to GearBest customers. That's for you, folks!