GearBest 4th Anniversary Sale is On, Grab Your Gifts Daily!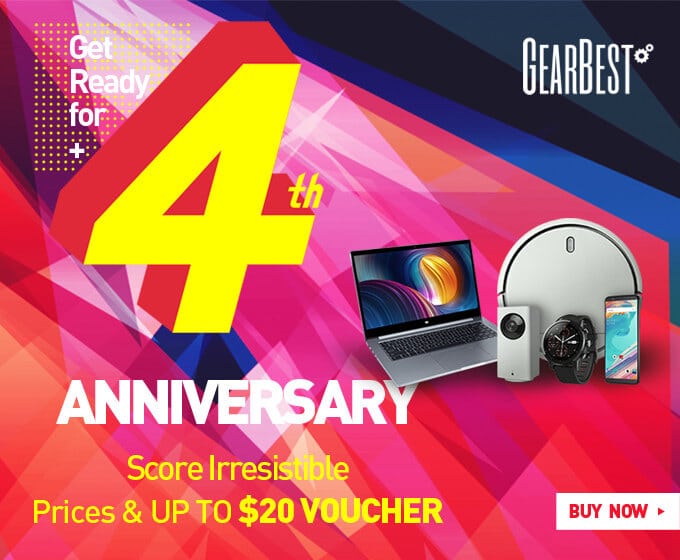 Everyone, there's a very special event rolling out on the web, and you don't want to miss it!
GearBest is celebrating its' 4th anniversary and there's a party to which everyone's invited! You'll find a lot of prizes, discounts, vouchers and coupons to help you get the desired products and to help celebrate the event, come on and join in!
The whole celebration begun couple of days ago and is still in phase one "Preheat" until March 26. The celebration is divided into three phases and each of them respresents a special set of great opportunities, and consider things will build up to a major event on Easter.
You should definitely visit this promotion at various dates because things will change a lot, but prices will remain low. The offer is diverse and changes daily, so you don't want to miss your favorite product.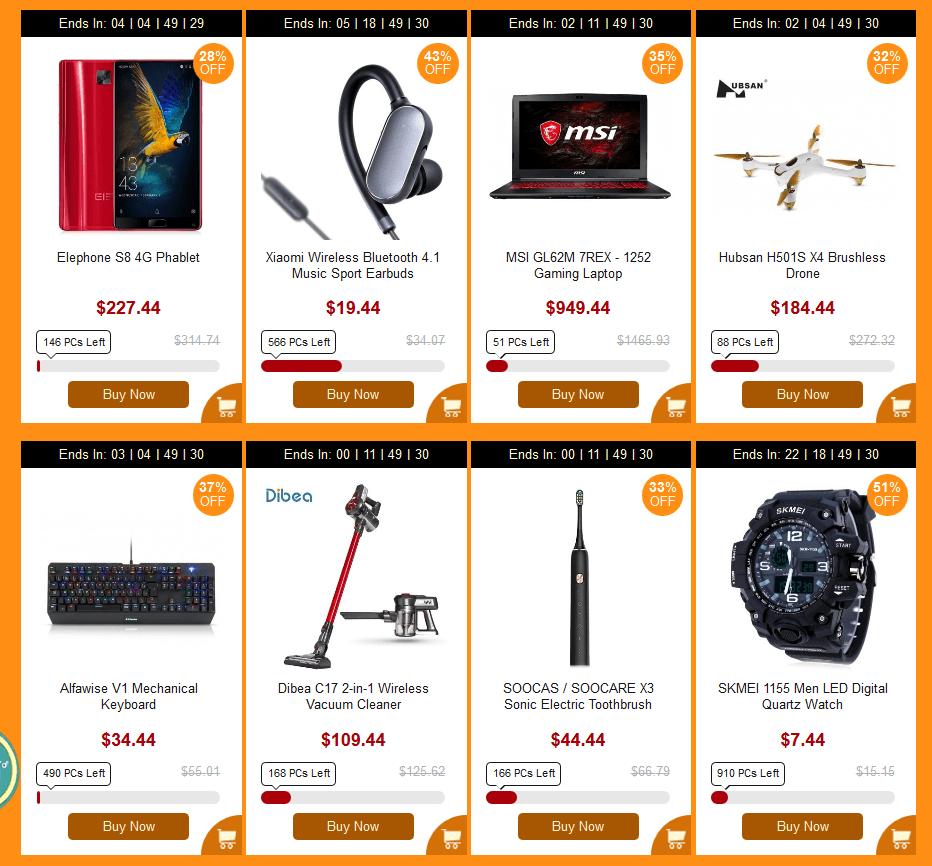 You can participate in various games and win prizes and awards, take a look at this Cool Prize Pool where you can win a Umidigi S2 Lite. But that's not the end because there are a lot more games, and you can win silly little things or really good devices worth the penny. GearBest made sure to keep the activities fun!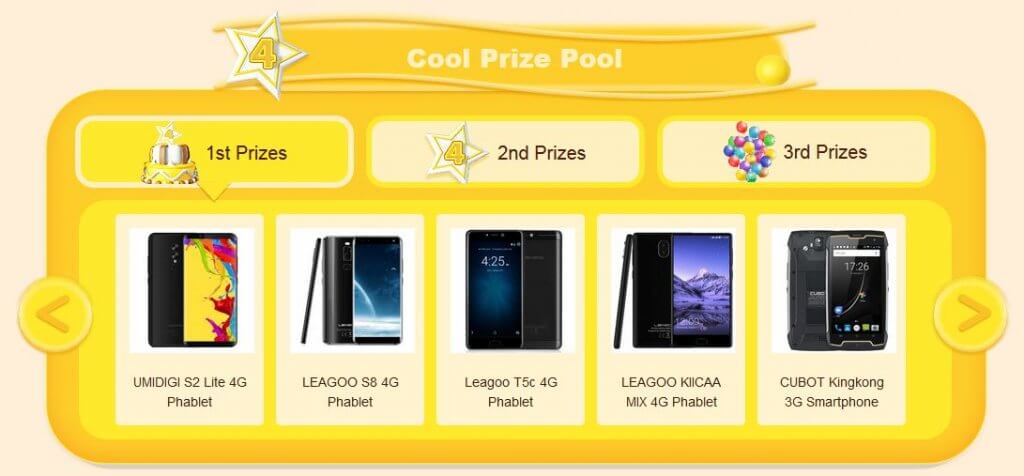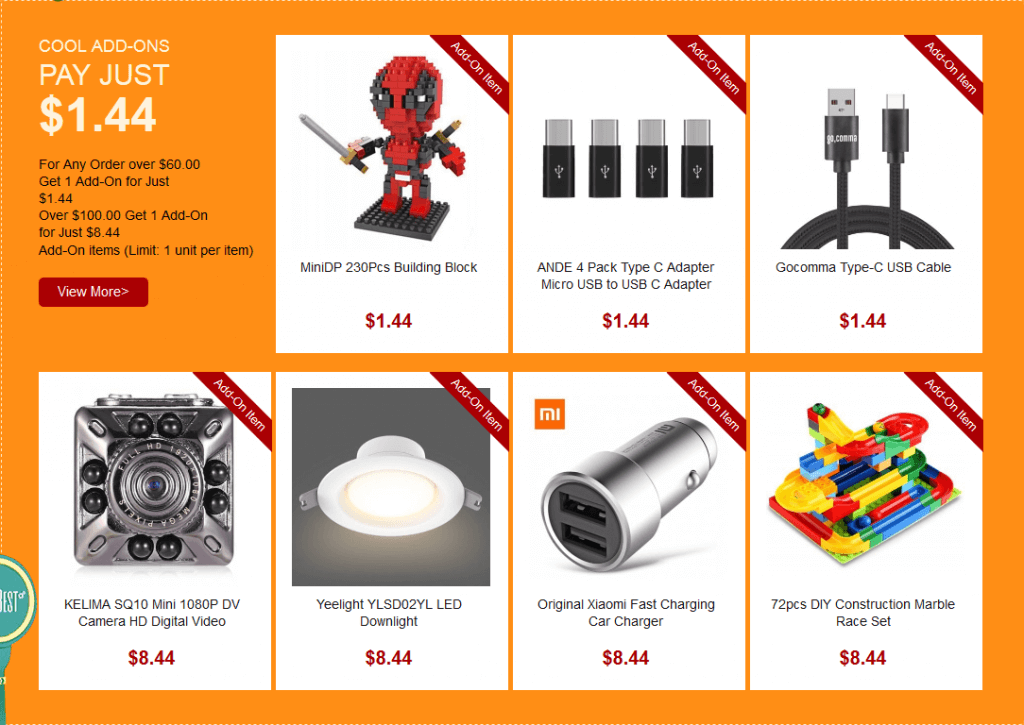 But that's not the end of it. GearBest wants to thank the most loyal and also established customers by giving them special discounts, you can check it right here and see if you fit description.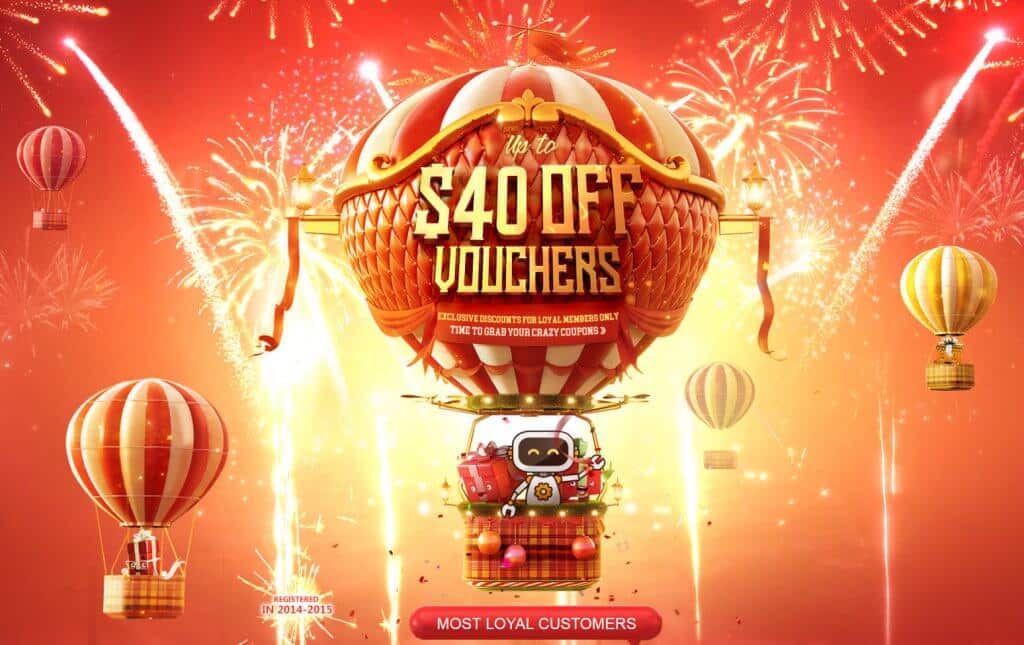 As a loyal customer you can use this opportunity to get the products you always wanted but considered expensive. There is something for everyone here, check out for your friends and relatives and surprise them with gifts. And as you see, everything is done to give tribute to GearBest customers. That's for you, folks!
HONOR 2020 H1 Business Achievements in International Markets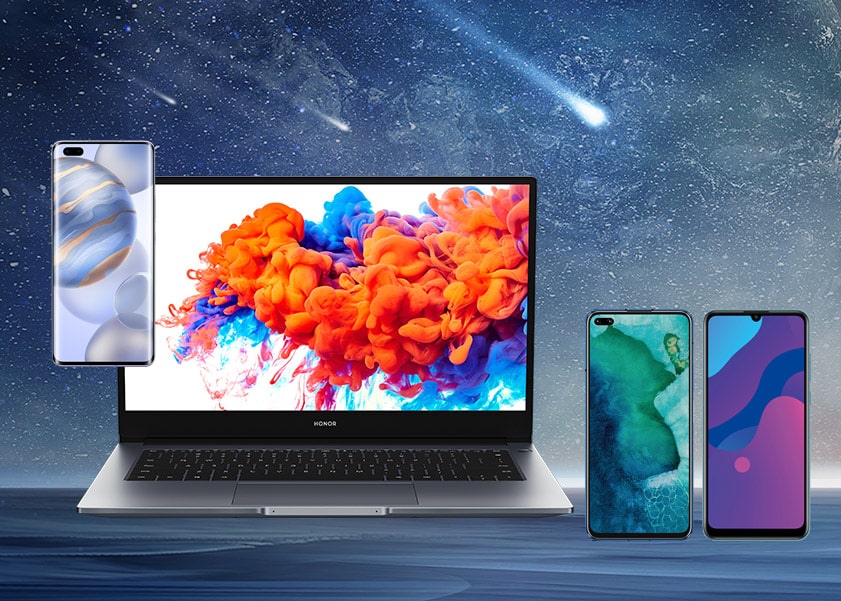 Huawei announced its business results for the first half of 2020. The company generated CNY454 billion in revenue during this period, representing a 13.1% increase year-on-year, with a net profit margin of 9.2%. Huawei's carrier, enterprise, and consumer businesses achieved CNY159.6 billion, CNY36.3 billion, and CNY255.8 billion in revenue, respectively. As part of the Huawei Consumer Business Group's dual-brand strategy, global technology brand HONOR also announced its brand and business performances in its international markets. According to brand equity researcher BrandZ™, HONOR ranked 21st in the "BrandZ Top 50 Chinese Global Brand Builders 2020" list and saw a 34% increase in its brand score comparing to 2019.
HONOR "1+8+N" All-scenario Strategy Made Solid Progress in International Business Development
• In 2020 H1, HONOR ranked Top 1 smartphone brand with 25.9% market share in terms of sales units in Russia. HONOR has been consistently crowned Top 1 smartphone brand in Russia since November 2019.
• In 2020 Q1, HONOR ranked Top 5 in terms of smartphone shipment in Saudi Arabia and ranked Top 3 in the mid- to -high-end smartphone category ($200-$600).
• In 2020 Q1, HONOR ranked Top 5 in terms of smartphone shipment in Czech Republic.
• In the wearable market, HONOR ranked Top 5 in Russia, Malaysia, Czech Republic and India in 2020 Q1.
• In June 2020, the HONOR MagicBook Series ranked Top 1 best-selling ultrabook at DNS in Russia.
• The HONOR MagicBook 14 ranked Top 2 best-selling product at datart.cz, Top 4 best-selling newly launched product at notebooksbilliger.de, Top 5 best-selling laptop, Top 10 searchable products at Boulanger and Top 10 best-selling newly launched product with 4.9-star customer rating on amazon.co.uk.
Smartphones with Huawei Mobile Services Ecosystem Experienced Robust Growth in Market Share in Russia
In 2020, HONOR launched seven smartphones with Huawei Mobile Services Ecosystem in Russia, including the HONOR 30 Series, HONOR View30 PRO, HONOR 9C, HONOR 9A and HONOR 9S. The market share of these smartphones achieved 8% increase in sales units by the end of 2020 Q2. In June 2020, the HONOR 9A and the HONOR 9S both ranked Top 5 best-selling smartphones in Russia.
Huawei Mobile Services Ecosystem is growing rapidly, reaching 700 million global Huawei device users, with a year-on-year growth of 32%. Until 25th July, The number of registered Huawei developers worldwide has reached 1.6 million, up 76% year-on-year, with more than 81,000 innovative applications integrated HMS Core open capabilities.
In Russia, the ecosystem is continuously growing and developing strong and successful partnerships across segments represented on the AppGallery such as Yandex, Mail.ru, Sberbank, S7 Airlines, Wildberries, Alfa Bank, Ozon and many others. Recently Sberbank, Russia's largest bank and a leading global financial institution, launched its contactless payment solution SberPay to all NFC-enabled smartphone users, notably HUAWEI and HONOR users. The service is a feature of the Sberbank Online mobile application, available in the AppGallery, for Visa cardholders. In the near future, this service will also be available to other payment systems. Linking a card with SberPay via Sberbank Online will allow users to make contactless purchases, withdraw cash, and top-up money into their bank accounts at NFC-equipped ATMs. Each transaction is authorized with fingerprint scanning or via a digital code. This partnership with the AppGallery is a vital step to build a more well-developed and seamless ecosystem for global users.
HIHONOR.COM Retains Solid Programs that Drove month-on-month Sales Growth and User Registrations
As the official online store, HIHONOR.com delivers a one-stop shopping experience that offers a comprehensive range of HONOR products and customer-centric services. After upgrading the online shopping experiences in the UK, France, Germany, Italy, Spain and Netherlands, HIHONOR.com experienced an average 146% month-on-month sales growth among those countries in the first half of 2020. It also contributed to 30% of the HONOR MagicBook Series sales revenue and 20% of HONOR MagicWatch 2 sales revenue in Western Europe, playing an essential role in HONOR's business development. Globally, HONOR has established 14 HIHONOR.com online stores with over 2.79 million registered users across its international markets.
Samsung Electronics Announces Second Quarter 2020 Results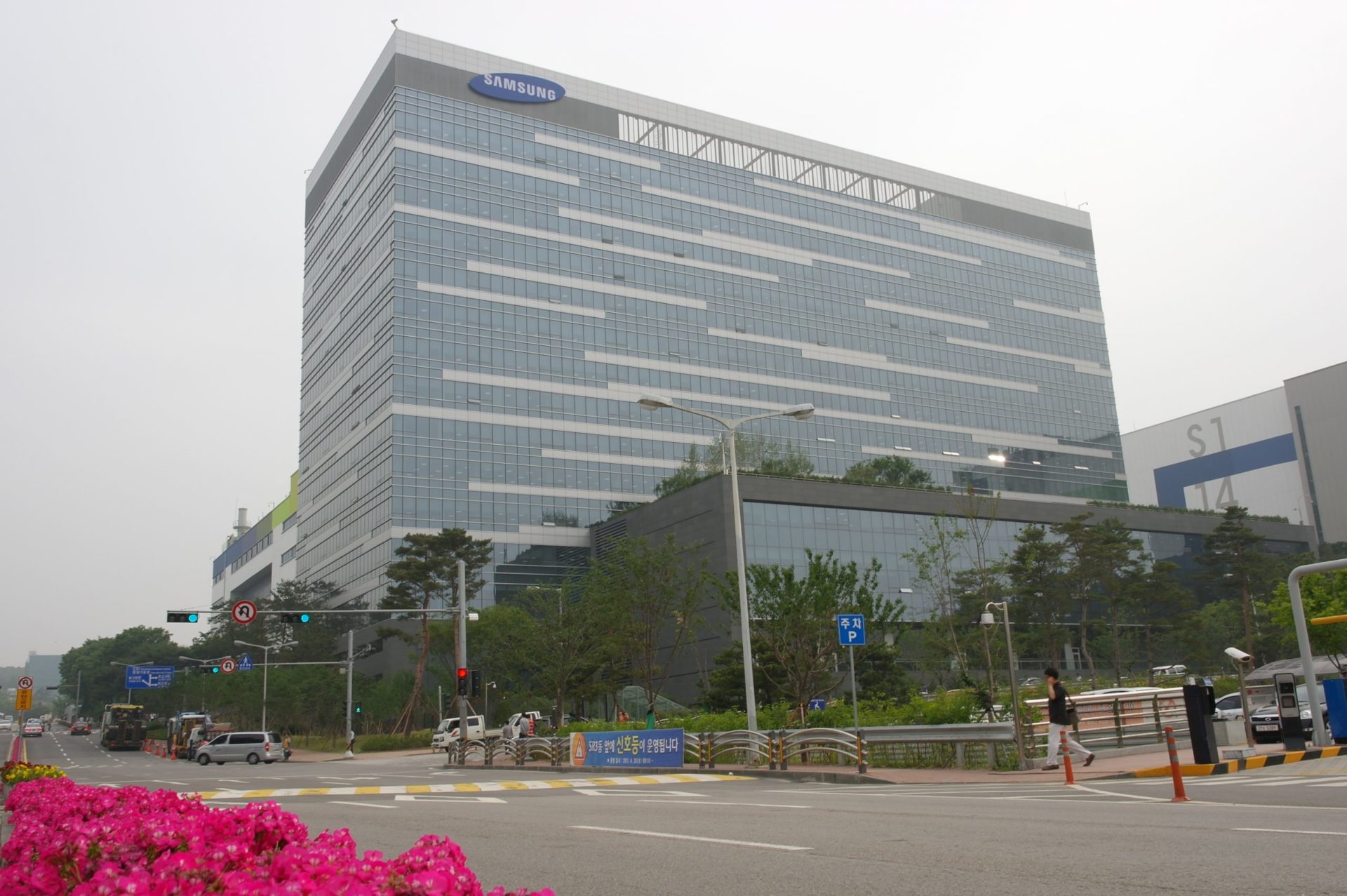 Samsung Electronics reported today KRW 52.97 trillion in consolidated revenue and KRW 8.15 trillion in operating profit for the second quarter ended June 30, 2020.
Even as the spread of COVID-19 caused closures and slowdowns at stores and production sites around the world, the Company responded to challenges through its extensive global supply chain, while minimizing the impact of the pandemic by strengthening online sales channels and optimizing costs.
Quarterly operating profit rose 26 percent from the previous quarter and 23 percent from a year earlier, thanks to firm demand for memory chips and appliances, as well as a one-off gain at its Display Panel Business.
A partial recovery in global demand since May also helped offset some COVID-19 effects, resulting in higher earnings than initially expected. Revenue in the quarter fell 4 percent from the previous quarter and 6 percent from a year earlier due to reduced sales of smartphones and other devices.
Earnings from the Memory Business improved, led by solid demand from datacenters and PCs. However, slower demand for mobile memory resulted in weaker NAND bit growth compared to the market. System LSI reported lower earnings amid weakness in the mobile market while the Foundry Business saw a recovery in customer demand.
In the Display Panel Business, a one-off gain boosted profits from mobile displays while the Company saw losses from larger panels narrow slightly on increased sales of monitors.
The Mobile Communications Business reported solid profitability on marketing cost reductions and other cost optimizations, despite weaker sales of smartphones.
The Consumer Electronics Division posted higher earnings over growing sales of appliances such as air conditioners and dryers, as well as premium TVs including QLED models. HARMAN reported an operating loss amid deteriorating market conditions in the global auto industry.
Looking ahead to the second half of 2020, Samsung Electronics expect a gradual recovery in demand for mobile devices and consumer electronics. While risks remain due to persisting uncertainties from COVID-19 and growing competitions, the Company will respond to reviving demand through flexible global supply chain management (SCM) to ensure stable supply to customers.
For the Memory Business, the Company expects demand for mobile and graphic memory to recover driven by new smartphones and game consoles. It will focus on flexible and timely management of product mix and investment to meet changing demand for each application.
For system semiconductors, the Company will focus on expanding sales of key products such as high-resolution sensors and 5G system-on-chips (SoCs).
For the Display Panel Business, a full-fledged rebound in earnings from mobile displays is expected in the fourth quarter, as a recovery in mobile phone demand during the third quarter will likely be limited to mid- and low-end models. For large-sized panels, the Company will accelerate development of quantum-dot (QD) displays as planned.
The Mobile Communications Business plans to unveil new flagship smartphones including the Galaxy Note and a foldable phone, while seeking to expand sales of mid-tier models. The smartphone market is expected to witness intensifying competition amid a gradual recovery in demand in the second half of the year.
Samsung also aims to enhance profitability from the Consumer Electronics Division through sales of premium products, including QLED TVs and the Bespoke home appliance series, and more efficient marketing. HARMAN is expected to benefit from the improving business outlook for automobiles and higher consumer audio sales.
In the second quarter, Samsung Electronics' capital expenditure reached KRW 9.8 trillion, including KRW 8.6 trillion spent on semiconductors and KRW 0.8 trillion on displays. Total capital expenditure in the first half was KRW 17.1 trillion, including KRW 14.7 trillion for semiconductors and KRW 1.6 trillion for displays.
Investment in the Memory Business was spent mainly on equipment for finer process technology and capacity expansion in light of expected growth in memory demand. For the Foundry Business, the Company invested mostly in the advanced 5- and 8nm processes to increase its production capacity.
Memory Business Drives Semiconductor Earnings, to Strengthen Cost Competitiveness in H2
The Semiconductor businesses posted KRW 18.23 trillion in consolidated revenue and KRW 5.43 trillion in operating profit in the second quarter.
The Memory Business saw robust demand for cloud applications related to remote working and online education as the impact from COVID-19 continued, while demand for mobile was relatively weak.
For DRAM, datacenter demand increased as a boost in online activities and video conferencing drove demand for server products. Mobile demand was weak due to seasonality and lockdowns related to COVID-19 in parts of the world including the United States and India. For PC, demand remained solid on the back of low-end laptops, while the impact from manufacturing site closures eased in the second quarter.
For NAND, server SSD demand continued to grow as new services were introduced by datacenters in the U.S. and as demand for social networking and remote services expanded in China. For mobile, demand remained weak as consumer sentiment was impacted by COVID-19 and as the share of mid- to low-end mobile products rose. For client SSD, demand was robust due to increased production of mid- to low-priced laptops. Overall NAND shipments decreased because of weak mobile demand and a temporary lack of product availability to meet all the demand for some applications.
Looking to the second half, overall demand for DRAM is expected to pick up from new smartphone launches, while uncertainties remain around geopolitical issues including trade disputes and the pace of higher content-per-box adoption. Likelihood of solid server demand continues in the second half, but server customers' inventory and investment plans remain to be closely scrutinized. For PC, desktop demand is expected to be weak but low-end laptop demand is likely to remain solid. For graphic, demand will continue to see strong growth with the launch of new game consoles.
As for NAND, mobile demand is expected to recover on the back of growing mid- to low-end products despite continuing uncertainties. For server SSD, demand is likely to remain strong as online services and activities increase. Demand for client SSD is expected to decline on weak PC demand, but there is a possibility of a recovery as content-per-box grows toward the end of the year.
The Company will focus on flexible product mix and investment, while strengthening the technological leadership in DRAM with the full-fledged application of 1Z-nm and EUV-based products. For NAND, the Company will focus on cost competitiveness and accelerate conversion to 6th-generation V-NAND.
Meanwhile, earnings for the System LSI Business decreased due to a decline in demand for mobile components including SoCs. However, the Company continued to diversify the business with the launch of big-pixel image sensors with ultra high-speed autofocus features and the 'CC EAL6+' certified security chip solution, which provides strong privacy protection in smart devices. The Company also diversified its global customer base and increased the portion of overseas revenue.
As for the second half, the number of 5G subscribers and launches of mid- to low-priced 5G smartphones are expected to increase while adoption of high-resolution and triple/quad camera for mobile devices is expected to grow. The Company will seek to expand market opportunities through new products based on its technology leadership.
The Foundry Business achieved record quarterly and half-yearly revenue as customers' inventory build-ups increased. The Company began mass production of 5nm products and is developing 4nm process technology. The Company also strengthened the foundation for expansion by starting investments in production lines in the Pyeongtaek complex.
In the second half, while the impact from COVID-19 will persist, the Company plans to mass produce mobile and high-performance computing (HPC) products based on advanced process technology. In addition, the Company plans secure stable sales and improve profitability by diversifying applications beyond mobile products and into HPC and consumer products.
Display Earnings Improve on One-off Gain; Demand Expected to Recover in H2
The Display Panel Business posted KRW 6.72 trillion in consolidated revenue and KRW 0.30 trillion in operating profit for the second quarter. Its earnings improved QoQ thanks to a one-time gain despite weaker demand for overall display panels.
Mobile displays saw unfavorable business conditions persist as the global spread of COVID-19 weighed down smartphone sales globally. For large displays, the operating loss narrowed slightly on increased sales of monitors as more people worked from home.
Looking ahead to the second half, Samsung expects demand to recover for mobile displays as major customers are planning to launch new products while risks remain due to continuing uncertainties from COVID-19.
The Company aims to increase sales and profitability by actively meeting demand from its customers and offering mobile panels with differentiated performance and design. It will also focus on expanding the presence in new applications including displays for foldable phones and other IT devices.
For large displays, Samsung will continue to meet demand from its LCD customers until the end of the year and accelerate product development based on new technologies such as QD Displays.
Mobile Profitability Remains Solid in Q2; Shipments Increase amid Market Competition in Q3
The IT & Mobile Communications Division posted KRW 20.75 trillion in consolidated revenue and KRW 1.95 trillion in operating profit for the second quarter.
Amid lockdowns in regions including North America and Europe and store closures due to the global impact of COVID-19, overall market demand decreased QoQ and the Company's smartphone shipment and revenue declined from the previous quarter. However, efficient cost management, including reductions of marketing expenses and offline promotions, helped the Company report solid profits.
Looking ahead to the third quarter, smartphone sales are expected to rise QoQ, backed by a stronger product mix thanks to the launch of new flagship models, including the Galaxy Note and a new foldable phone, to be introduced at the upcoming virtual Galaxy Unpacked event on August 5th.
For the second half, the overall mobile market is expected to show a gradual recovery. However, uncertainties related to COVID-19 will continue to persist, with market competition expected to intensify as companies strive to make up for weak performance during the first half.
Amid increased market uncertainty, the Company will respond timely to recovering demand in various regions by launching new flagship models as well as strengthening its mass-market lineup. It will also continue efforts to enhance profitability through optimizing product portfolio, building on the improvement in profitability in mass market models since last year.
As for the Networks Business, investments in 5G services were delayed in both domestic and overseas markets due to the global spread of COVID-19. While there are still uncertainties over network operators' investment schedules, Samsung will continue to explore new opportunities for business expansion.
Appliances, TV Notch Earnings Growth on Premium Products, Supply Chain Management
The Consumer Electronics Division, comprised of the Visual Display and Digital Appliances businesses, recorded KRW 10.17 trillion in consolidated revenue and KRW 0.73 trillion in operating profit in the second quarter.
Profit for the Visual Display Business rose despite softness in sales as the Company sought new sales opportunities online to overcome difficulties sparked by global lockdowns. The Company also boosted profits by using its diverse locations for sales and production and targeting consumers' needs for smart TVs. As a result, sales in premium products like QLED and ultra-large models grew both QoQ and YoY in the second quarter. Cost reduction as well as operational efficiency also boosted profits in the second quarter.
The Digital Appliances Business saw earnings in the second quarter improve both on-quarter and over a year earlier as consumer spending in some economies picked up thanks to an easing of lockdowns in some regions. During this bump in demand in the second quarter, the Company expanded sales of premium products including its Grande AI washers and dryers as well as its Bespoke refrigerators. Seasonal demand for air conditioners on top of cost-effective marketing strategies also helped earnings.
For the second half of the year, both TVs and digital appliances are expected to see better performance in sales versus the first half of 2020 once pent-up demand is released after COVID-19 lockdowns ease and year-end holiday spending. Slowdowns in the global economy, rising unemployment and fluctuations in foreign exchange rates will be risks to earnings for the rest of the year, in addition to the ongoing pandemic. The Company will aim to increase profitability going forward through premium product sales and more efficient marketing.
Enhancing Shareholder Communication on ESG
Samsung remains committed to creating environmental and social value to support sustainable growth, and to communicating transparently with shareholders on ESG issues.
In Samsung's 2020 Sustainability Report, the Company enhanced its disclosure of climate actions based on the Taskforce on Climate-related Financial Disclosure framework. In the report, published in June, Samsung also introduced Sustainability Accounting Standards Board standards for the first time to share its actions and developments in sustainable management.
Huawei's Guo Ping: Unlock the Full Potential of 5G to Drive Commercial Success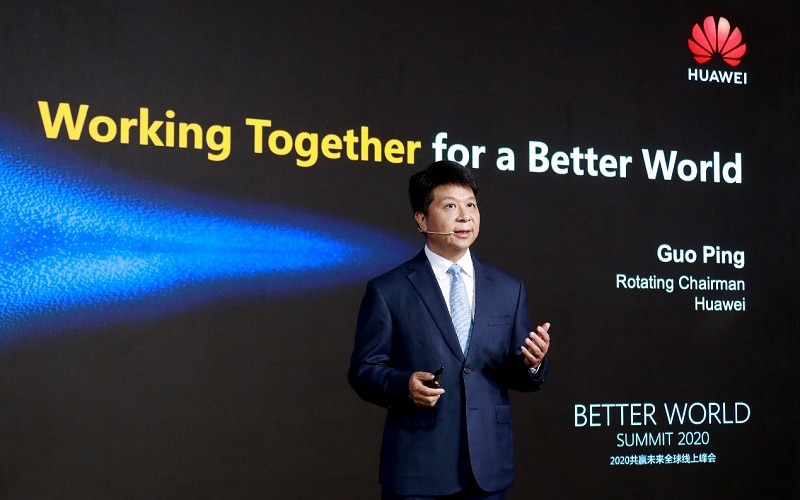 On the opening day of the online Better World Summit, Huawei's Rotating Chairman Guo Ping elaborated on how synergy across five major tech domains will help unlock the full potential of 5G to drive commercial success. Guest speakers from carriers, industry organizations, and standards bodies, such as China Telecom, Etisalat, MTN, GSMA, and 3GPP/ETSI, were also joined by several thousand online attendees from more than 80 countries to explore how information and communications technology (ICT) can power new economic growth both now and in a post-pandemic world. Guest speakers from China Telecom, Etisalat, MTN, GSMA, and 3GPP/ETSI were also joined by several thousand online attendees from more than 80 countries to explore how information and communications technology (ICT) can power new economic growth both now and in a post-pandemic world.
Working together to fight the pandemic with technology
The pandemic has reshaped how we live and work, and has dealt a heavy blow to the world economy. Fortunately, ICT offers a concrete set of tools to aid in the fight against COVID-19 on multiple fronts.
"As an ICT company, it's our responsibility to use the technology we have to help contain and defeat this pandemic," said Guo. "Together with our partners and customers, including carriers and enterprises of all types, we can use technological solutions to effect a positive impact on our communities."
"By drawing on our experience in early hotspots, we have developed nine scenario-based solutions that use ICT technology to help combat the pandemic. Whether it's hospital network deployment, remote consultation, online education, or restarting governments and businesses, we've been sharing our experience and capabilities to help control the spread of the virus and reopen economies."
Unlocking the full potential of 5G: Synergy across five major tech domains
There are already more than 90 million 5G users worldwide. "As global 5G deployment begins to wrap up, we need to strengthen our focus on industry applications," Guo said. "This will help us unleash the full potential of 5G."
The business case for 5G is not just better connectivity. When technologies like 5G, computing, cloud, and AI come together, they reinforce each other and create numerous opportunities across five major tech domains: connectivity, AI, cloud, computing, and industry applications.
"Huawei has in-depth strengths in each of these domains," Guo continued. "We can mix and match them to create scenario-based solutions that meet the unique needs of our customers and partners. This is key to unlocking the full potential of 5G and driving commercial success."
For 5G to succeed commercially, the entire industry needs to work together. Vertical industry applications can be replicated at scale only when unified industry standards and a collaborative ecosystem are in place. "Moving forward, Huawei will double down on efforts to equip our partners with the capabilities they need," Guo said. "We will promote joint innovation, and drive growth for everyone in the value chain."
Balancing short-term and long-term goals: Precise deployment for maximum value
Guo said, "Given the current economic environment, carriers need to focus on both short-term and long-term goals. More precise deployment is how they can maximize the value of their networks." Huawei has three suggestions for this.
First, carriers should prioritize user experience and spend money where it's needed most to maximize the value of existing networks.
Second, carriers should make the most of existing 4G and FTTx networks, and integrate them with new 5G networks through holistic coordination and precise planning.
Third, 5G deployment plans should prioritize hotspots and key industry applications.
Day 1 speakers
Liu Guiqing, Executive Vice President and Executive Director of China Telecom, shared the carrier's strategy and applications for driving digital transformation across industries through convergence of cloud and networks.
Hatem Bamatraf, CTO of Etisalat International, presented Etisalat's experience using ICT to fight the pandemic and drive economic recovery.
Bernice Samuels, Executive: Group Marketing of MTN, explored how MTN will speed up their digital transformation process to extend the benefits of a modern connected life to everyone in the post-pandemic era.
Alex Sinclair, CTO of GSMA, shared insights into how ICT can enable new economic development.
Adrian Scrase, head of 3GPP MCC and CTO of ETSI, emphasized that an open, transparent, equal, and impartial environment for industry collaboration is crucial for setting unified standards and promoting shared success worldwide.
The Better World Summit was broadcast live in Chinese, English, Spanish, French, Russian, Korean, Japanese, and Arabic. For more information, click here.