Allo Allo calling Xiaomi walkie talkie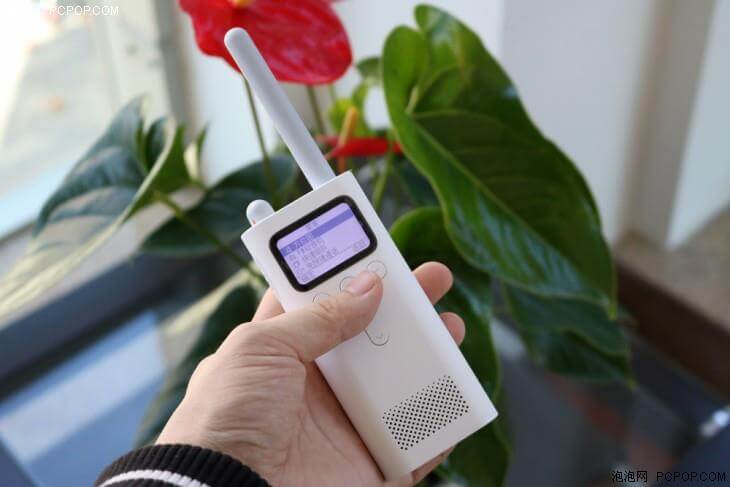 As Captain Alberto Bertorelli say what-a mistake-a to make-a, but this is not a mistake because actually Xiaomi produced walkie talkie. They have launched at the beginning of this month, and from first experience it looks like power bank with screen.
According to the foreign media it is actually very simple to use, and at the same time it has cool look. Because walkie talkies are often relatively heavy, the color is generally black, and in addition to a long external antenna. Therefore Xiaomi shows how they always been using simple design where  the body is very small, but antenna is big or in other words very long for stronger signal.
Besides that Xiaomi walkie talkie has decent number of features. So for example it has built-in 2600 mAh battery, not removable. But you can use the standard MicroUSB port for charging. Also it has strong signal like powerful Gestapo binoculars, and it can work up to 10 km or up to 6 km in urban areas.This walkie talkie can be used also as FM radio. So it can listen to the music also if you want.
Overall Xiaomi walkie talkie is another nice products from this Chinese company.