Apple registered "8" trademark, it's rainbow!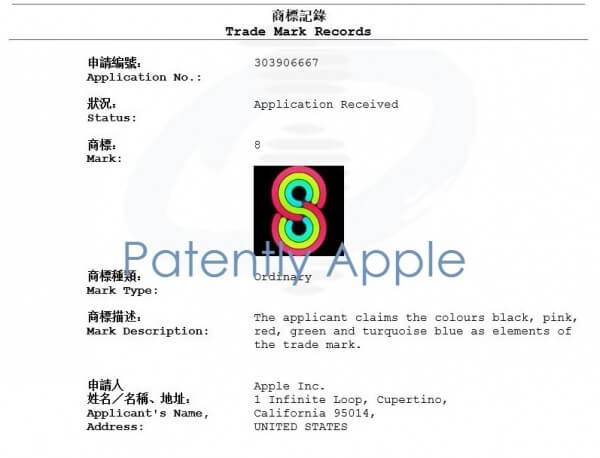 Just recently the Hong Kong Intellectual Property Bureau has released really interesting trademark patent which is submitted by the Apple. As you can see in the photograph above the trademark presents a digit "8" in retro style with three different colors.
Actually this colors are similar in some way to colors of old Apple trademark. Anyway in the patent description Apple for "8"  trademark includes: computers, computer hardware, wearable computing hardware, tablets, mobile phones, smartphones, wireless communications equipment, and many other.
At this moment the use of the trademark is still uncertain, but many people speculate this may be a new iPhone next year?
source: pconline.com.cn