Back to School – hot sale at GearBest Chinese shop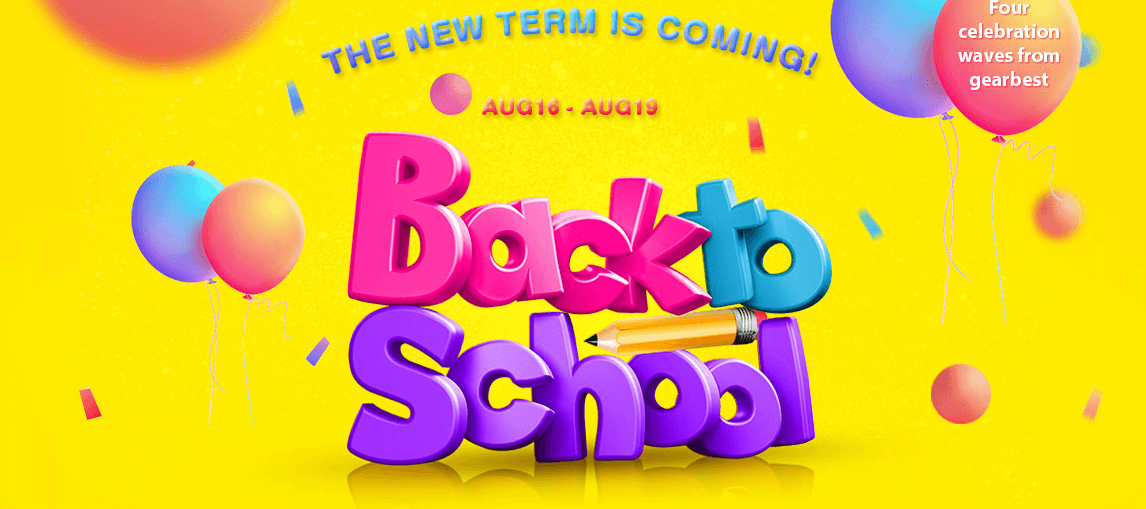 Summer is not over yet, just starting the real thing nn GearBest! Actually new promotion sale called "Back to School" and runs from 16-19. this month.
To make shopping more interesting, they made a few categories, or as they call it rounds. In the first round you can use coupon codes to get significantly lower prices for products. The rules are very simple – all you need is to share the product, and then it will appear appropriate coupon code.
In the sale there is a lot of different products, from dual-sim smartphones, tablets, drones and hybrid portable 2-in-1 PC, to the projectors, and much more.
The second round is called "Grab it for $1". Some explanation for this you don't need I guess, it is clear to everyone that some products you will be able to get for only $1 of course with some luck. The products are in limited quantities and you need to be fast.
But you will like it and last round which they call it "From just $0.99." In other words, the price of the product ranges from $1. It is definitely worth checking out on the same sale page. Actually there are all kinds of things for everyone and every budget.
So don't wait too long and visit their hot sale site at Gearbest! But don't forget to visit their blog also where you can find and read really interesting information.