Best Rocket Science Toys For Kids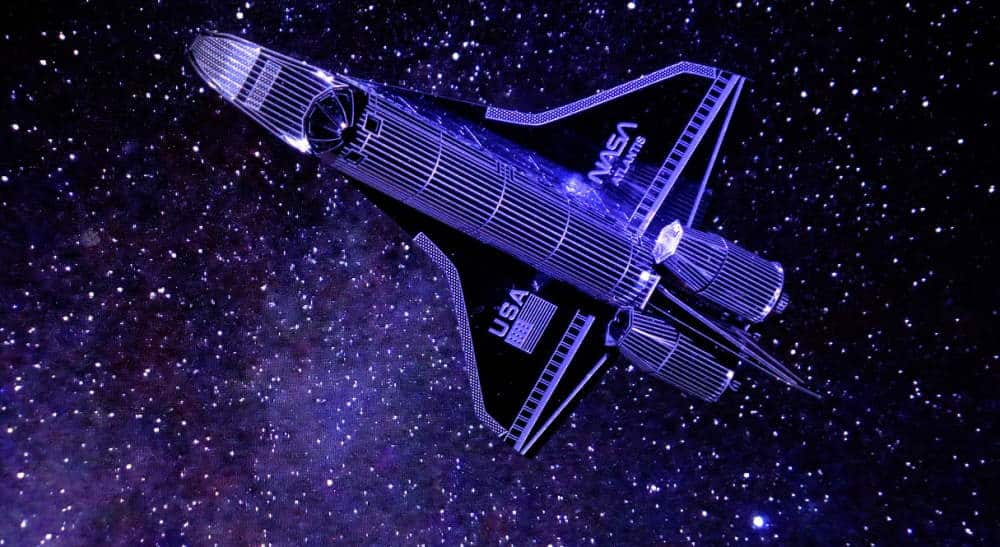 We all know that our kids are our biggest blessing. We want to give them a good life, a happy home, and a fun childhood. This is why we often try to find some good toys for them – ones that they will love, and ones that will educate them. However, this can often be an impossible mission nowadays. It seems like everything has been discovered already. It's like our children have already experienced fun in many ways, and we feel like we cannot contribute to that anymore.
There are so many conventional toys like dolls, cars, construction sets, police sets, doctor sets, cashier sets, and all of these start to become dull over time. It's like there is nothing new, like the world of toys isn't progressing at all. However, this is not true, and there is something that many parents have never thought of– rocket science toys.
Rocket science toys are amusing – they teach kids a lot about the space, the universe, technology, and give them an idea about this exciting career. We must let our kids know that there are many possibilities they can choose from in the future. Getting our kids acquainted with science and with complicated, interesting topics is very important because we give them the opportunity to choose.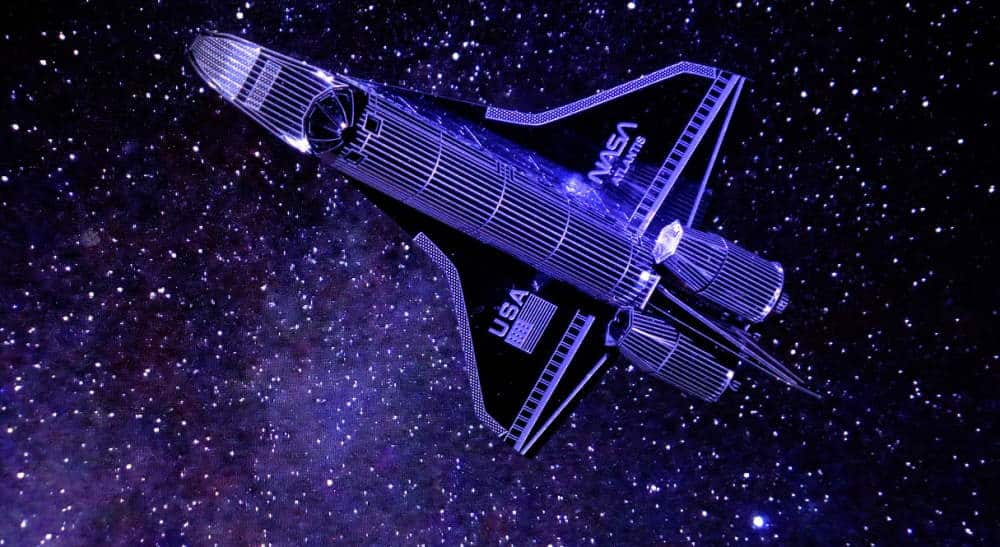 Many kids page science in school, so if you want to make sure that your son or daughter remains open-minded, maybe you should a look through our list of best rocket science toys for kids and find something that could sparkle an interest. Now, you're possibly thinking whether a rocket model toy or a rocket science set is the right choice?
Maybe you're worried that your kid is too young to understand this type of toy, and you want to be sure that they will appropriately enjoy it. Don't worry, these are all questions that we ask ourselves when we want to give our kids some educational toys that will help their motoric abilities and cognitive functions.
We're going to talk about some of our absolute favorite toys, specifically rocket science toys for kids. If your kid is interested in space, in exploring, in science, this might be an excellent thing to go for. No matter whether you have a son or a daughter, these toys are compatible with all kids.
Please don't choose the toys randomly. Let us help you by presenting you with the toys, as well as some critical advice in the end. Let's dive into our list of top five suitable toys for kids. Remember, consider what your kid is like, and what toys they usually enjoy spending time with. Let's get started!
Top 5 Rocket Science Toys For Kids
We will introduce these toys one by one, and not only will we talk about the specifications of the toys, but we'll also discuss the pros and cons of each piece.
We'll take into account other people's opinions and reviews, and we will give our thoughts as well. Remember, the final decision is yours, and it depends on your kid, you, your budget, and what you want to focus on. Also, forget about the pressure of choosing. Your kid will probably love any toy from this list.
Estes Journey Model Rocket Launch Set in Black
The first product on our list is a rocket launch set that is made for beginners and those who want a budget choice. This rocket launch set provides an enjoyable experience, and it is a classically designed toy that brings smiles to both kid's and adults' faces.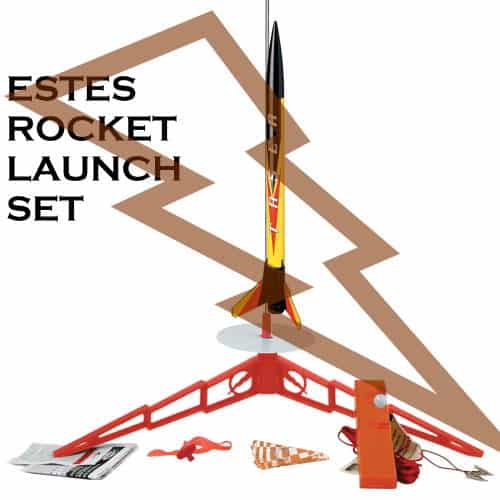 So, what does this rocket launch set to do? You can essentially launch this toy like you would launch a real rocket. Every time you launch it, you get a different experience. Sometimes it's going to be a deviated launch, and sometimes it's going to be launched straight in the air. This rocket goes up to 1100 feet in height when launched properly, which is really good for a toy of this price point.
You can use one rocket quite often, essentially until it breaks, as long as you keep replacing the batteries. Keep in mind that you should supervise your children while they're using this rocket, as you don't want the rocket to land in someone's eye. It's even more practical to use the rocket in open space, as there are no obstacles.
So, are you ready to decorate the rocket with some stickers before you set it off? Are you ready to teach your child what a NASA astronaut does? This toy is thrilling and exciting for kids of all ages, especially those that love to play outdoors.
All in all, you are getting a great price versus quality ratio. You get everything you need for the fun launch except the batteries. Instructions are clear, but keep in mind that ignitors may not work in humid weather, and if your kid doesn't have a perfect aim, the rocket could be launched away from you, and you'll have to search for it later.
Jet Creations Inflatable NASA Rocket Ship Toy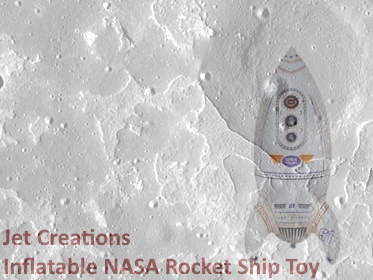 Moving on, we want to discuss this straightforward toy that is perfect both for small children and preteens. It's an inflatable rocket ship that glows in the dark, making the experience so much more magical. This rocket ship is designed the same way NASA rockets are, which will spark interest in this area of science. You'll have to expose the toy to light if you want it to glow in the dark later, but the experience is truly breathtaking.
The toy is about 36 inches in size when it's inflated if you look at the length, which is the most significant dimension. It is created from top quality vinyl, and it's a very durable material, we can assure you. Not only is this toy perfect for birthday parties, themed parties, or rooms that are inspired by space and astronauts, but it's also a great toy and a perfect choice for those who are getting to know the world of geography and history.
However, inflatable toys are not really durable in terms of everyday use. A small hole could destroy everything, and some people have reported that they have received damaged goods. Some said that they got the version without the glow in the dark function, so if this is what you need the rocket ship toy for, you should maybe look at another model. Or you can risk it, as a true astronaut would.
Astronaut NASA Pilot Orange Costume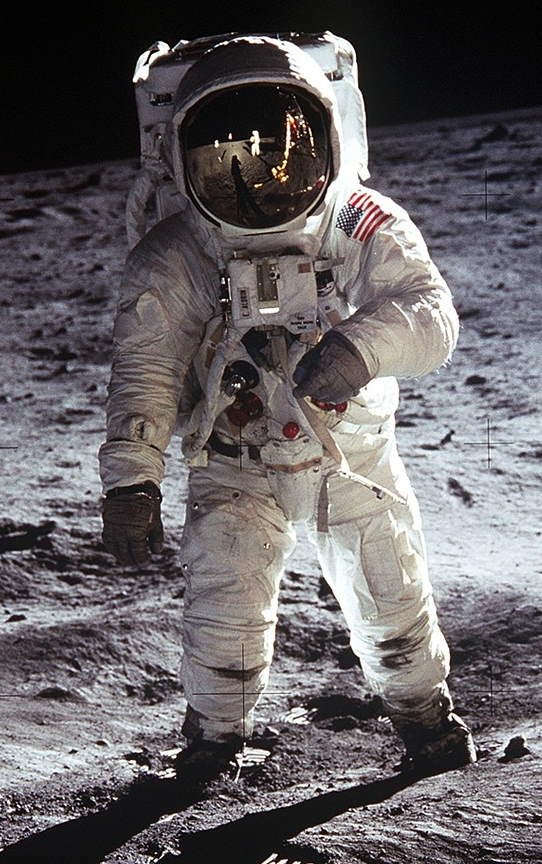 If you want to help your child truly understand what it feels like to be an astronaut, you should get them this costume. This authentic-looking costume is made out of polyester, and it has realistic details, end the quality feels pretty good. You will have to wash the costume carefully and don't put it in a washing machine, so you don't break off any crucial parts.
This costume is excellent for children who love astronauts or have a dream of becoming one. Still, it's also an excellent choice for Halloween parties, themed birthday parties, and similar occasions. It is a non-toxic, safe, health-wise approved costume that includes both an orange jumpsuit with the NASA logo and the USA flag, as well as a visor space helmet.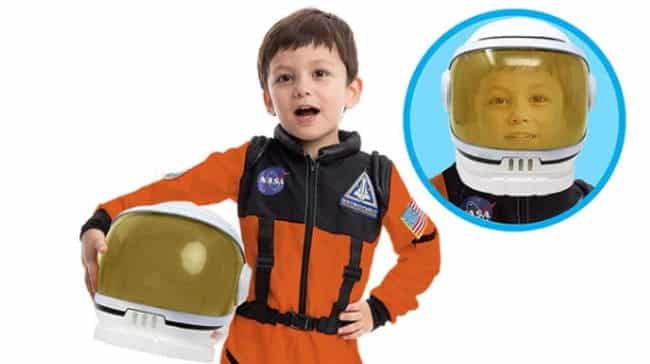 Keep in mind that you have to choose the size here, and if your child is anywhere from 5 to 7 years old, you should choose a size small. If your child is anywhere from 8 to 10, you should go for a medium. However, if your kid is 10, 11, or 12, you should get them a large. Please contact the manufacturer if your child is a little bit on the thin or chubby side, as you want to make sure that your little or astronaut looks perfect on their big day.
Remember that some people have said that this costume is packaged poorly and that there might be some defects, so try to order it earlier than you need it, to switch it out for a different one or a different size. You'll have to assemble the helmet on your own, but it's not tough. Overall, an attractive choice for someone interested in these things.
Solar Robot Moon Exploration Fleet Toys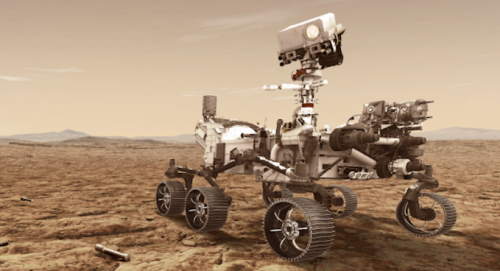 The final product on our list is an exciting exploration fleet, a solar robot that will make your kid go crazy for science. With this learning kit made for kids older than eight and younger than 12, you can create six different robots, which will all have moving plates, wheels, and shafts. You can create a Mars Rover, a space shuttle, even a space puppy. This is great for the child's imagination, and it's also a great way to introduce your kid to the STEM field, one of the most popular and most lucrative fields in the world.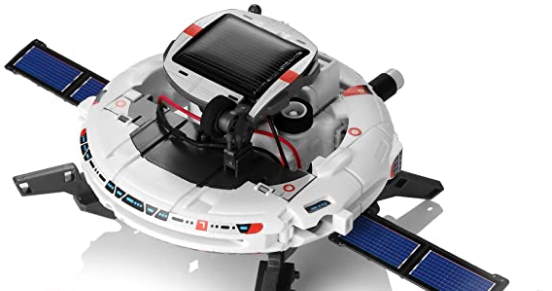 This toy is operated by the sun, and you can use batteries to drive the motor if you are indoors. Teach your kid to be patient, to think critically, and to work in a precise manner. You can also work with them, teaching them the value of teamwork and helping them understand that these toys can actually create a difference in the world if professionals create them.
The kit also has instructions, which helps the kid build their own toy with simple steps that they follow. You can disassemble the toy and create another one, and you can switch between various robots. When your kid has a friend over, they can create a team and learn how to communicate.
After you buy the toy, you get 12 months of replacement service, as this is a DIY toy. Make sure to be by the kid's side when they're creating the robots for the first time, as there will be some moments when plastic packaging will have to be cut off. Make sure that you don't cut off anything useful, which will make the toy completely unusable.
To sum up, you are getting a toy made out of safe materials, a toy that can be used both indoors and outdoors, and one that makes it relatively easy for your child to get acquainted with the stem field. Ensure that you are by their side during their first use, and don't buy this for a kid younger than seven years old.
Conclusion
If your kid loves science, or if you're trying to introduce science into their lives without making it a lecture, science toys are the perfect way to do that. Keep in mind that every child is different, and make sure to ask them which toy they prefer. In the end, you can play with them to spark an interest, and later they will indeed feel comfortable enough to play on their own.
Remember that money is not essential, as there are many budget toys that do the same thing as expensive ones. After all, it's all about the experience and the fun they have with you.