BFT MITTO transmitter: How to replace the battery and synchronize remote?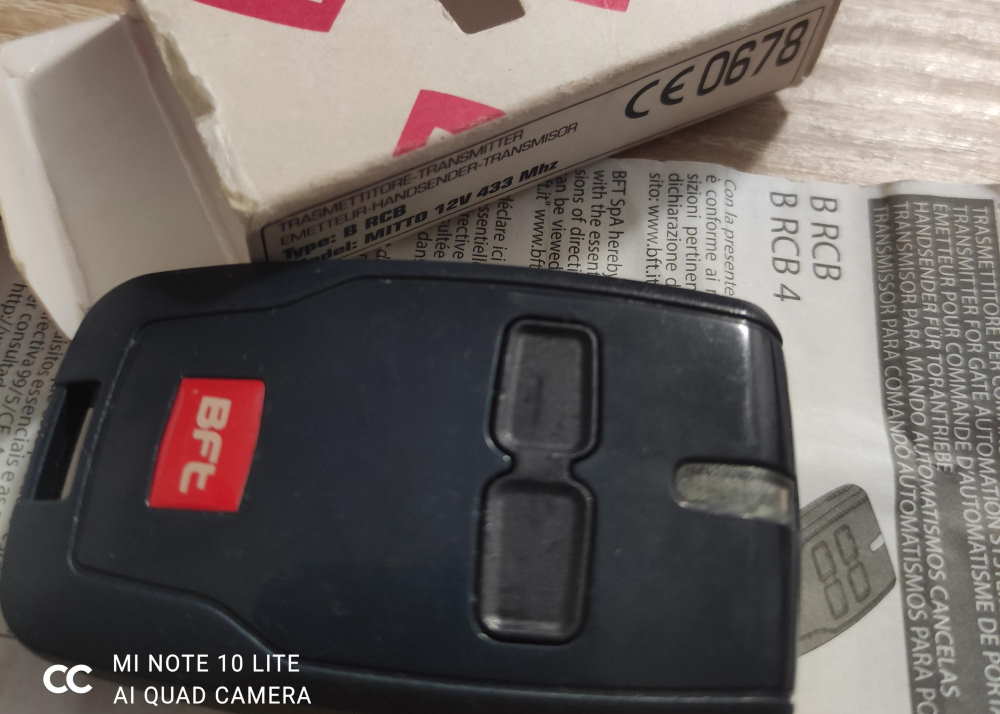 Well known brand BFT has many household products, and one of them is type B RCB model MITTO transmitter. Mostly used for automatic gate open control, this transmitter has heavy duty in its working period.
To change the battery, first you have to open the plastic cover from behind. Small Phillips screwdriver is all the tools you'll need. Unscrew it, and take off the plastic cover from behind. You have access to a small PCB and one Alkaline 23A 12V battery.
BFT MITTO replacement battery is a 23a type. This is no-rechargeable battery delivering 12V. A quite small battery can deliver enough power to run this remote up to 300ft range. Battery can last for years of usage. Replacing a 23a battery is quite an easy step. Still, you need to know how to synchronize BFT remote with a gate, if necessary.
The BFT MITTO transmitter comes in a large variety of models. You can buy a 2 channel or 4 channel model with a color you prefer. Also, BFT transmitter can be customized with your own design and logo.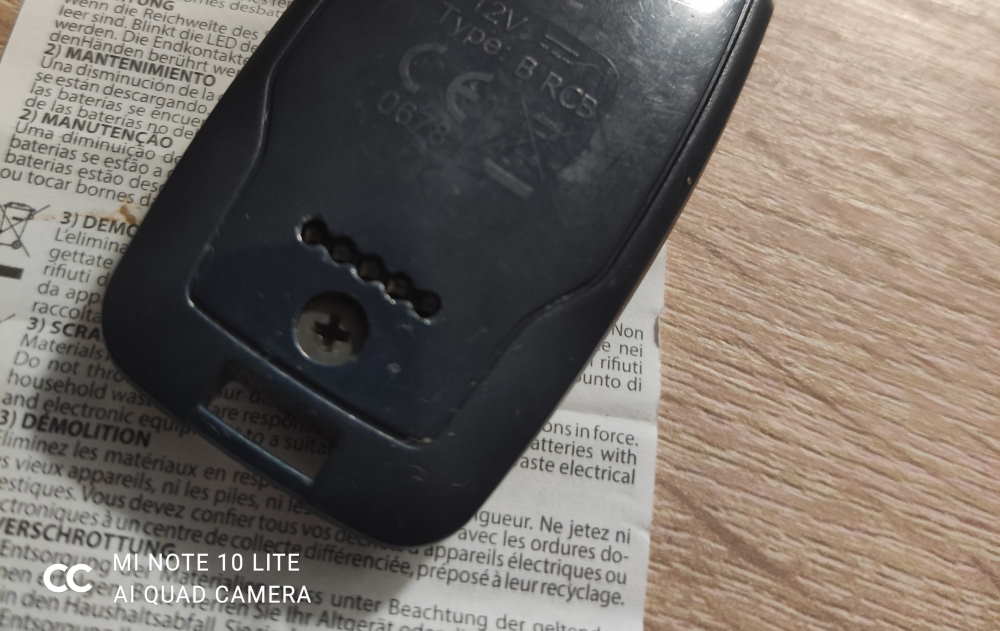 To change 23A 12V battery
This shouldn't be hard in any way. Just pop out the old battery and do an easy check for leaks on PCB board or battery connectors. Clean them with alcohol if needed and prepare a new battery.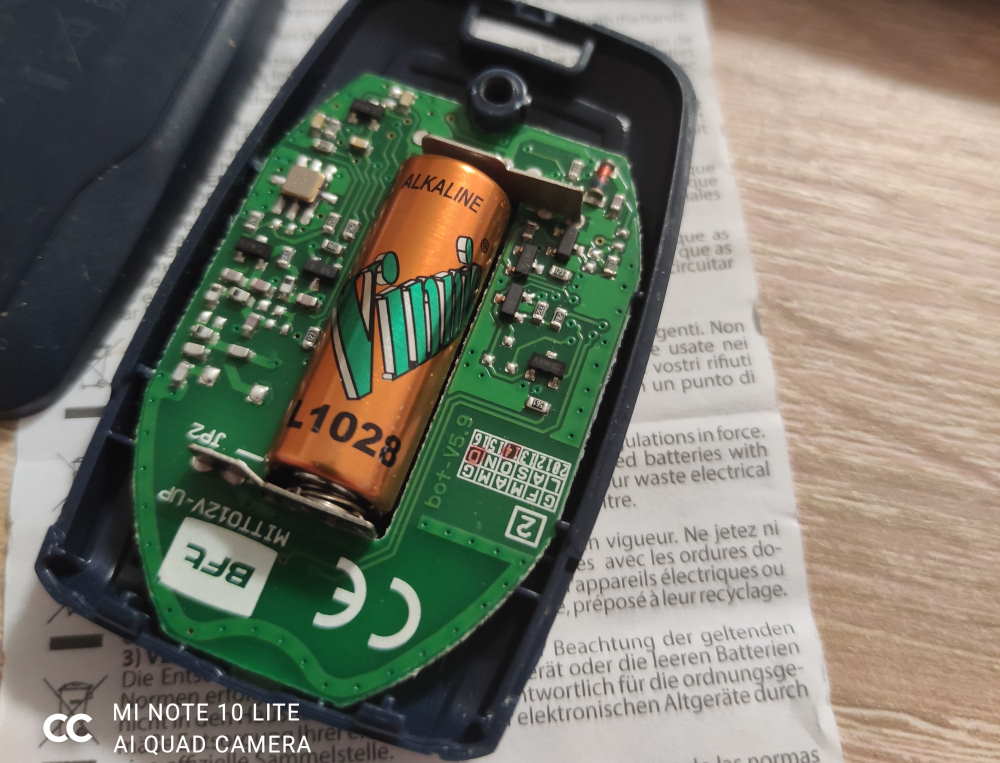 Battery type is 23A 12V, L1028 no-rechargeable. It looks like a AAA battery but smaller in all ways.
Place the new battery, and make sure to match polarity.
Align a plastic cover, easily, and screw it to hold. Check your transmitter, with a small red LED on front. Also you can check if your remote is synchronized with the receiver.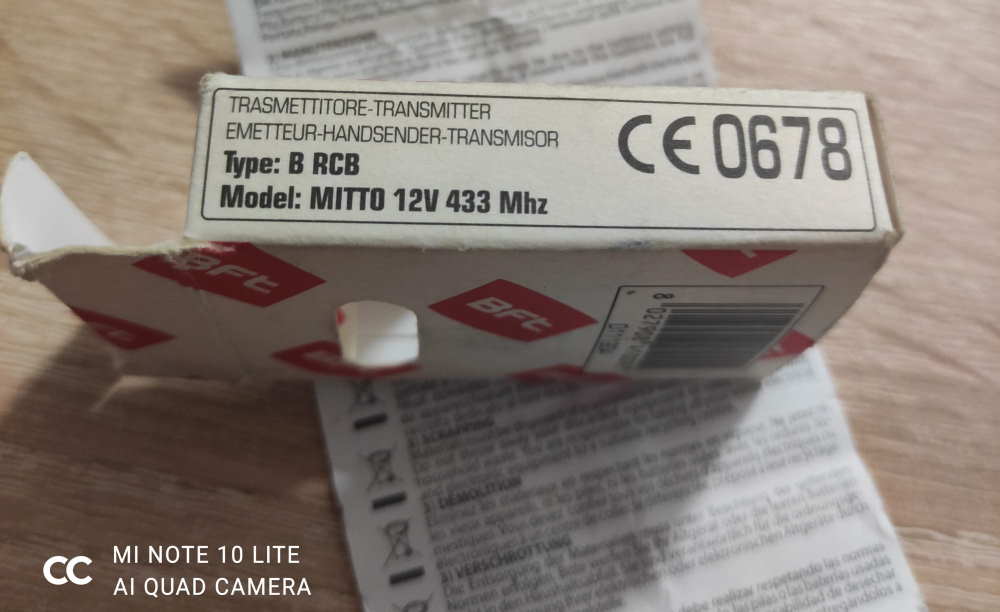 Synchronize MITTO transmitter
In most cases, the transmitter stays synchronized after changing the battery. Sometimes, that is not the case. Now we are going to explain how to pair a new transmitter to your electric gate receiver.
To do that, the most convenient way is to use one working transmitter. Press and hold both keys and release them when a red LED starts. Now your electronics on an electric gate is waiting for a new transmitter to synchronize. Do the same on your new transmitter (press both keys and release them), then wait for about 5 seconds. Now just press the key to open or close the electric gate, and see if the remote is working. Receiver electronics goes off the synchronize mode and starts to work with all your remote devices.