#BombasticMonday: How reacts the Ulefone Power battery when is sawed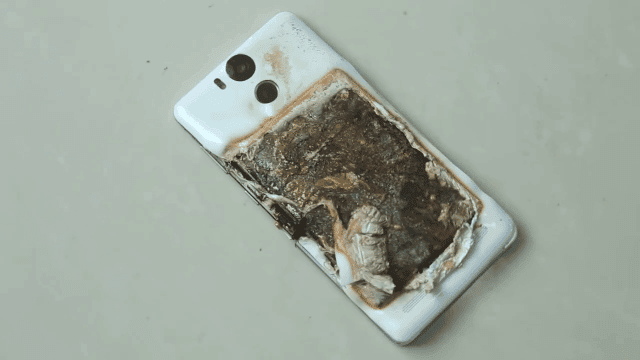 This week started really strange because the Galaxy Note 7 is still bombastic, and today the Xiaomi Mi4c exploded where now the owner has 3rd degree burns because of that.
But this is not all because today less known Chinese company Ulefone showed how their flagship phone Ulefone Power reacts when is sawed in comparison with Note 7.
Below on video you can see all, but in the short it will not explode, but the battery smokes it appears. Also the battery has produced huge amount of heat and because of that the back cover is melted.
This is official announcement from Ulefone:
Ulefone Power only emit smog with some heat when its battery is cut by electric saw, while Samsung Galaxy Note 7 explode badly with normal use.