Car ran over phone NO.1 X2 and X-men survived
As I have wrote before about really interesting Chinese smartphone with IP68 certification called X-men X1. Where we could see how car run over it. Now the same company has released a new model called NO.1 X2. It has several new features like support for 4G LTE and instead of Mediatek chipset it has Snapdragon 410 SoC.
You don't need to worry how long will your battery last because the device is equipped with high-capacity battery which has capacity 4500 mAh. It supports fast charging and in standby mode it can last 35 days and this is really impressive.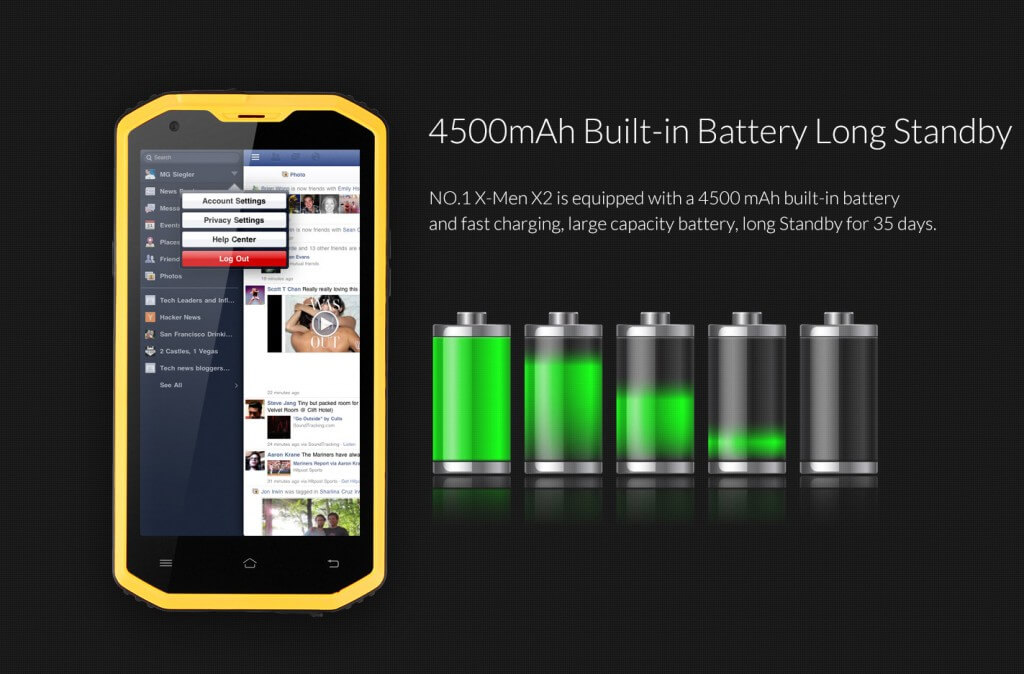 The screen size is 5.5 inch with HD resolution, the display is scratch resistant. It comes with 1 GB of RAM and with installed Android 4.4.4. With regard to older model, X2 is smaller, thiner and the weight is less than 230 g. And in the same time is stronger and faster.
No.1 X2 is super durable and solid smartphone. It is waterproof, dust proof, freeze proof, shock proof, pressure proof and if you don't believe me watch this Youtube video. See how it is trampled, thrown into the water, and beating!
The price is only $209.99 which is great buy in my personal opinion. Also for purchase and other information please see official website.