CHEAP BEST BUY PHONE: Affordable Vernee M6 with 5.7" Screen, 4K Camera, and More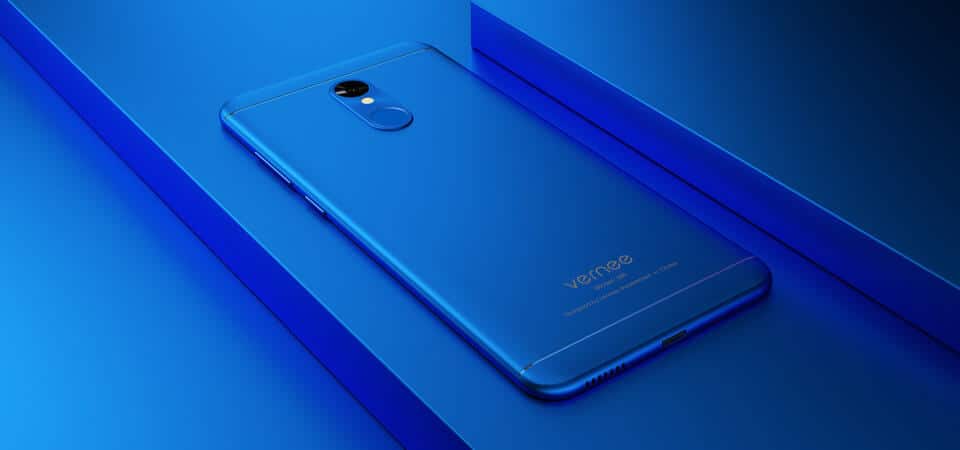 Are you interested in the best-buy smartphone offer on the market? Considering both price and quality, we searched the web to find something that might suit a larger number of people, one smartphone that is both good-looking and with a good-enough hardware considering the prince range. We were lucky enough to find this gorgeous fella, namely Vernee M6 on TomTop where it holds a special price this week. You can click on the link below to check the price on the online store.
>> Find out about Vernee M6 on TomTop
Vernee M6 is an Android 4G smartphone that delivers equally on the body and design section, as well as in overall performance. It features ultra-thin body of 6.9 mm and that is very slim. It is also very light, weighing just 150g.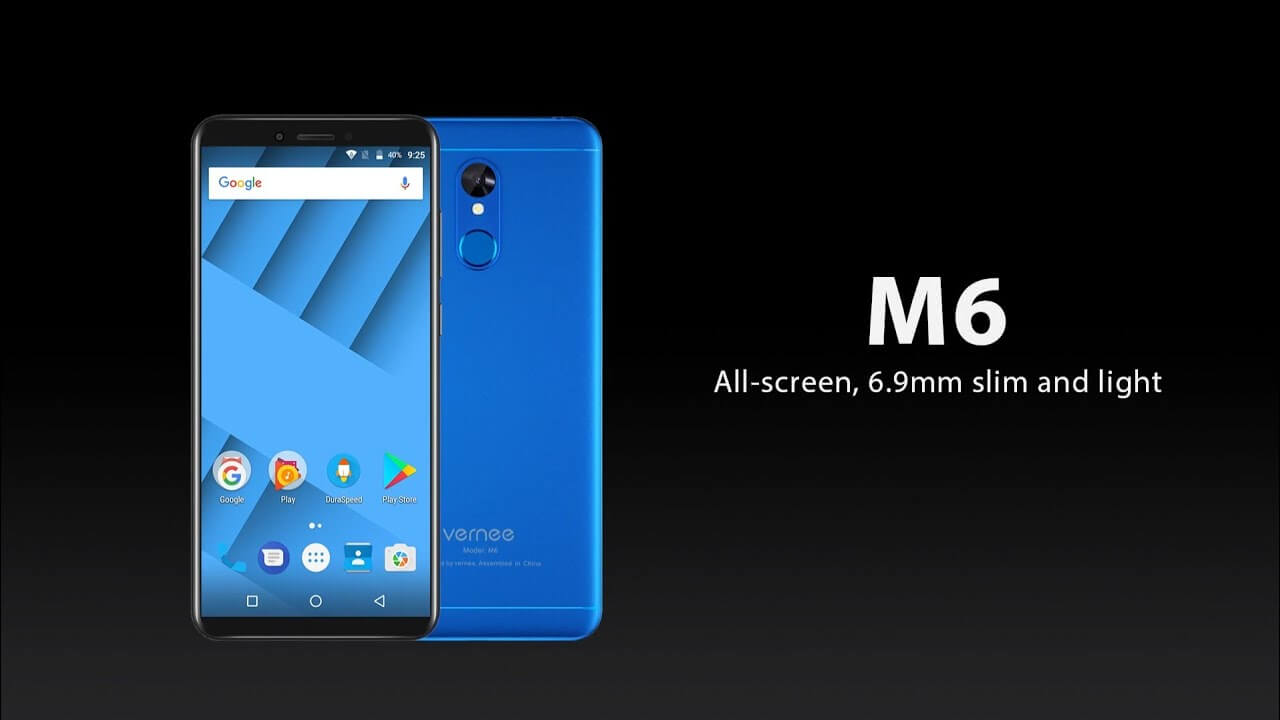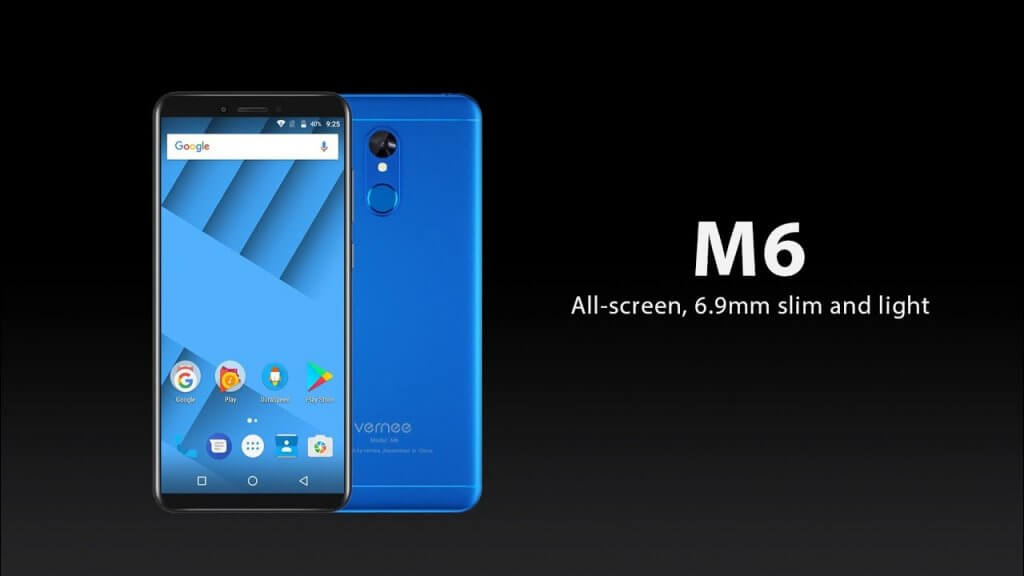 Vernee M6 is attractive for its lightness but also because it features a big 5.7-inch bezel-less IPS LCD screen with a resolution of 1440 x 720 pixels.
Considering how light it is, we can guess it has a reduced battery capacity. That might be the biggest downside of this Vernee phone, also considering high screen resolution that is heavy on the battery life. However, it comes with a fast charge technology to deal with this drawback. Vernee M6 can be fully charged in less than 2.5 hours.
Inside it features an octa-core MediaTek MT6750C with ARM Mali T-860 MP2 GPU, midrange capabilities and large memory capacity of 4 GB RAM/ 64 GB storage to ensure smooth overall performance and user satisfaction. It supports large number of 4G networks to ensure fast internet connection. Vernee M6 supports dual SIM so you can select to increase storage capacity up to 128 GB. The smartphone runs on Android 7.0.
Cameras are exceptional on this affordable Vernee phone. The 13MP rear camera with LED flash is capable of shooting 4K resolution photos to offer great camera experience. It is smart of Vernee to invest in quality camera because most users enjoy using their smartphones to take pictures and record moments in life. At the front, there's a 8MP selfie camera whose performance is digitally improved and resolution can be interpolated to 13MP.
Vernee M6 also features rear fingerprint reader, Bluetooth, USB 2.0, GPS, A-GPS, 3.5mm jack, and more. It is available in black and blue.
As a verdict, Vernee M6 offers great display and 4K rear camera for an affordable price. It has good build and design. The biggest downside is battery life. Vernee M6 might easily be the best-buy smartphone on the market at this time. You can order it now on the link below.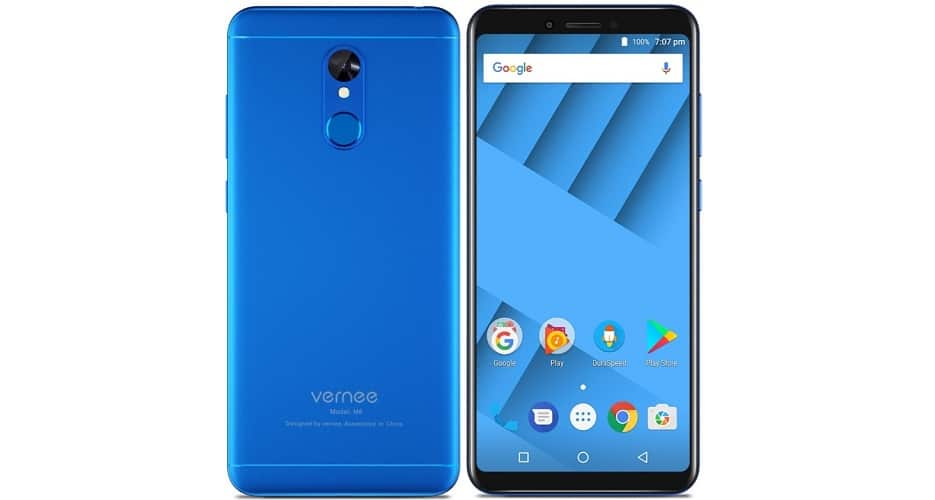 Order Vernee M6 from TomTop