Cool! $10 Xiaomi umbrella officially launched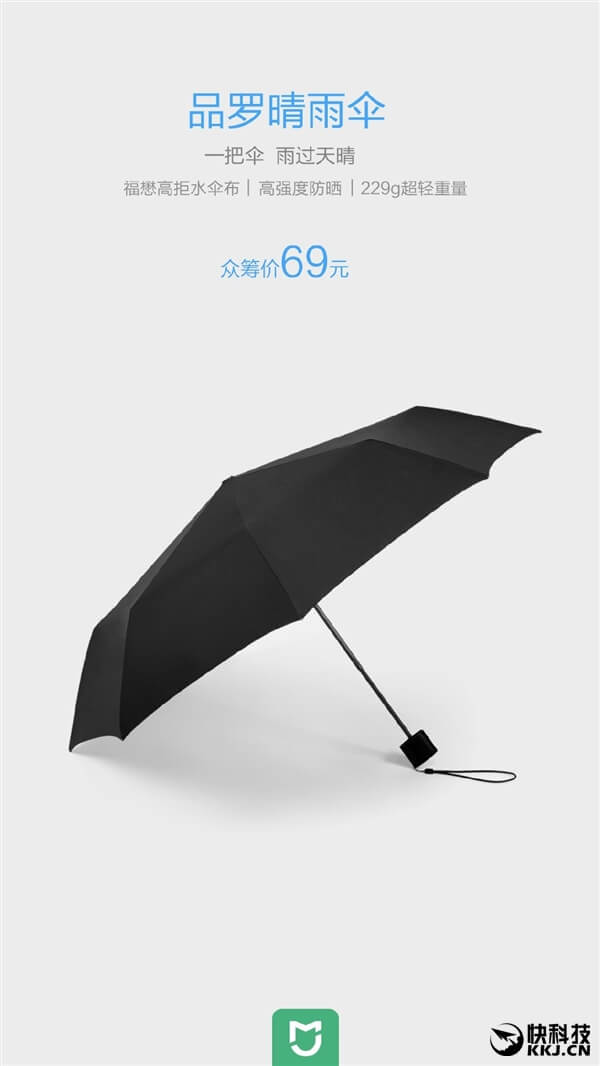 We must admit that we are really surprised to see these kind of products from Xiaomi. The company which became very popular thanks to high-quality smartphones today officially launched umbrella. As we expected, they were careful with every detail.
Roughly translated these umbrella is called "goods Luo Qing umbrella", and according to the company it can easily shake off the rain. Xiaomi umbrella cloth has additional Teflon coating that offers superior water resistance including better UV protection.
It weight approximately 228 grams where length is 24 cm, and the expanded radius of up is 47 cm. Also as we said earlier the price for Xiaomi umbrella is only $10 so it is very affordable, and we think it could be very popular as their phones. What do you think what next product should be?
Source: mydrivers