Head to Las Vegas (without leaving your house)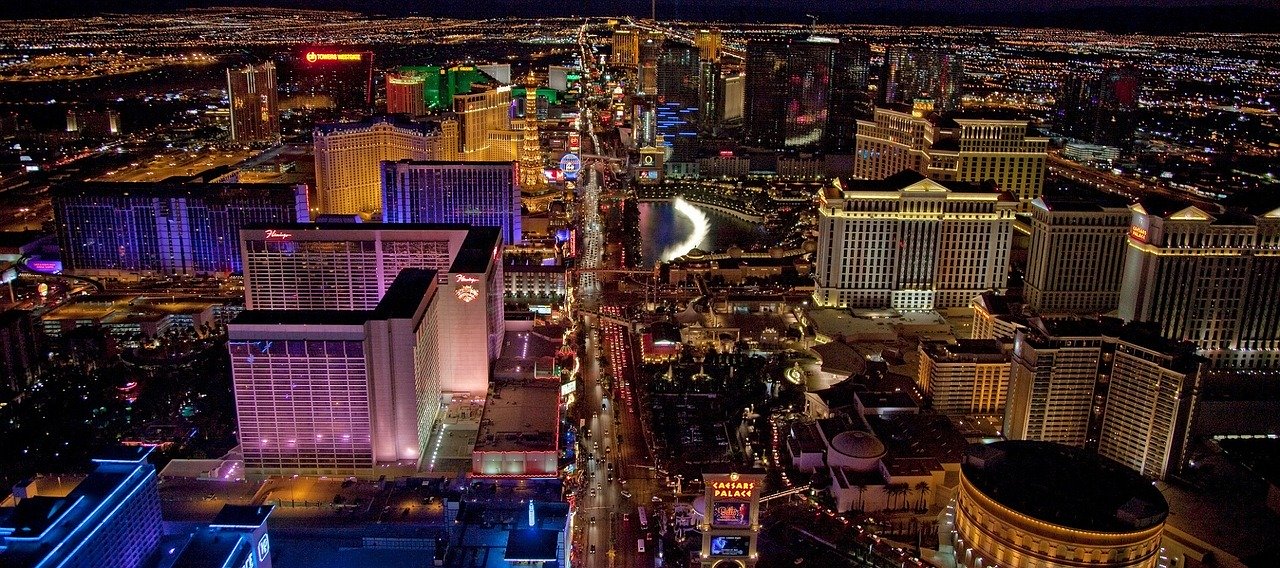 With the current Coronavirus pandemic sweeping the world, people all around the globe are finding themselves trapped in their houses, increasingly bored and frustrated. What's more, plans are being put on hold and people are giving up on the dream of travelling. Well, why not put your new found free time to good use and tick off one item that's on everyone's bucket list; going to Las Vegas
Make your own Las Vegas at Home
But how, you might wonder. Well, of course with the ban on all non essential travel and the stay at home orders in force around the world, it might be very difficult to actually travel to Las Vegas. But thankfully, due to the magic of modern technology you don't have to. You can make Las Vegas come to you!
Set the Scene
That's right, you can enjoy all the glitz and glamour of Sin City from the comfort of your own home, if you just put in a bit of thought and preparation. First of all, getting the atmosphere and ambiance right is essential. You need to somehow make your house feel like a glitzy, expensive Las Vegas Hotel. This means getting a bit creative. Why not lay down a red carpet to your room. Sprinkle some glitter or confetti all over your room. Hang up so faux fancy paintings, or even rename your bedroom.
There are other elements to the atmosphere as well. For example, you need to recreate the soundscape of Las Vegas. This can be either modern or a bit more old school and classy. Think moody piano solos or upbeat jazzy numbers. Look for Las Vegas playlists on Spotify or Youtube, and blast them from your computer to get you in the mood. To create the illusion of the hustle and bustle of the city you could even add some background noises to mimic people chatting or Champagne glasses clinking.
Get Dressed Up
You need to look the part too. So ditch the jogger bottoms you've been wearing for the last two weeks and throw on your fanciest close. Whether that be a revealing red dress or a smart blazer, this will help you feel a million dollars. Think Danny Ocean from Ocean's 11, and rewatch the movie if you need some inspiration! I mean , you've got plenty of time!
Pour some bubbly
It wouldn't be Las Vegas without some champagne. Get out your fanciest glassware and a bucket of ice, and keep the champagne (or drink of your choice) flowing all night long. Pretend you're in an exclusive casino where they never let your glass go empty. This is one of the major perks of (fake) Las Vegas, so you need to buy in to it. The advantage of this is that even after you're tired and have had a long night, you're already in your own house, so you can fall fast asleep.
Start Betting
What's the thing Las Vegas is most famous for? It's a casino of course. So you need to find some good online equivalents. Luckily, there is no shortage of choice. Many betting websites will have e-sports for example, while others will have live casinos which you can bet on. This is as close to the real thing as you can get, as the dealers are still dressed in fine black and white dress, and all the typical casino games are available.
If you're more of a slot person, then there are also some great choices for you. For example, the top 10 best Megaways slots offer a bunch of the best virtual slot machines, which offer all the excitement of real slots and high cash payouts.
Invite your Friends
Experiences like Las Vegas are best experienced with others, so why not invite your friends along for the ride, virtually of course. You could Skype or use apps like zoom or houseparty to share this charade with them. This will make all the wins and losses that much more exciting, and is sure to be a memorable night for one and all.Las Vegas may be currently out of the question, but with some originality, planning, and a bit of help from modern technology you can still have the same sense of fun and excitement!

Soap, Gambling, and Stimulus Checks: Online Betting is on the Rise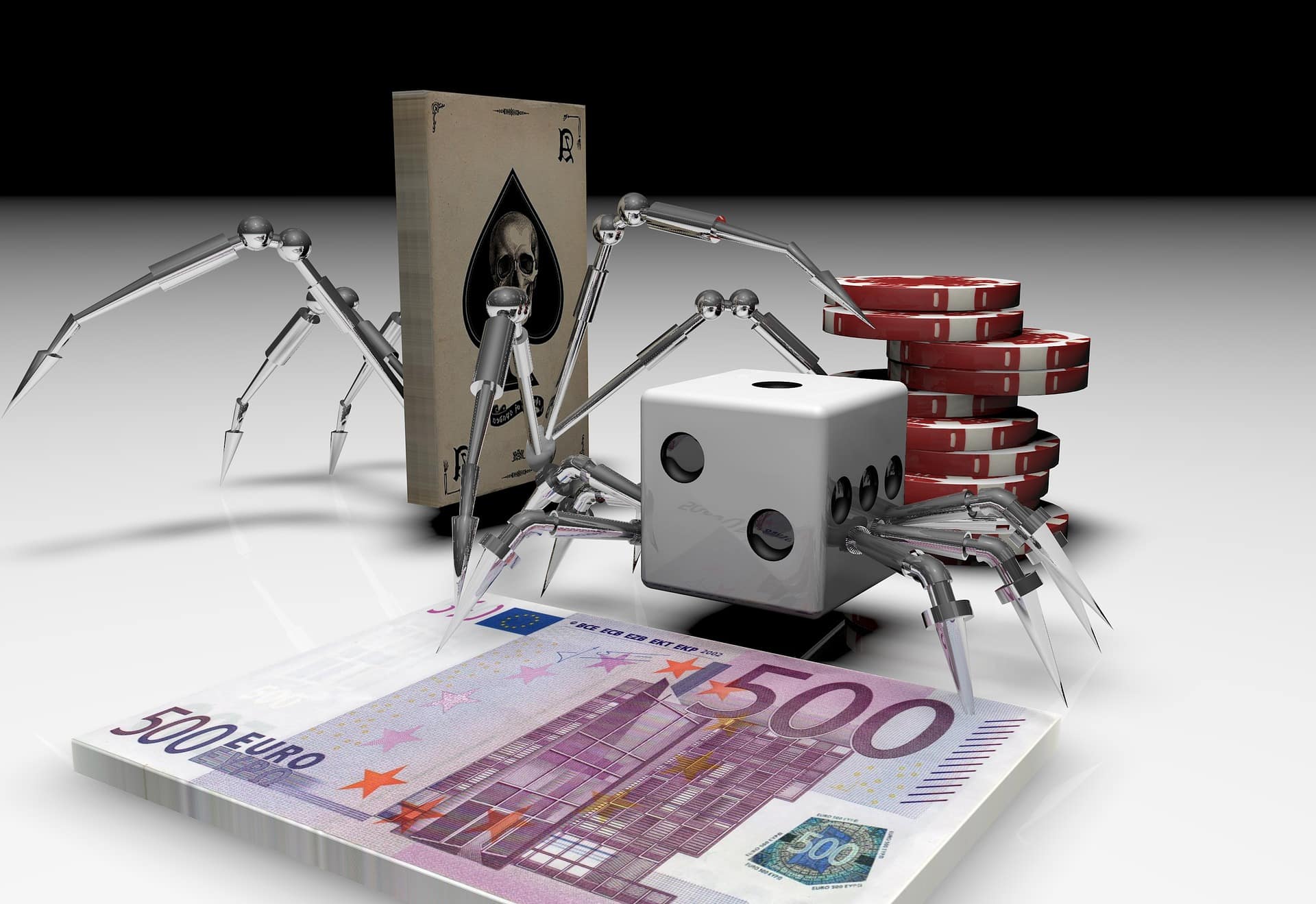 While the lockdown isn't really unexpected, with the virus emerging several months ago and all, the impact it had on the economy, behavior, and habits of the people is. The fact that we must stay indoors opened a wide market for online entertainment, and without any sports on the TV, people are looking for other venues.
One of the fastest rising markets in this field is online betting, which experienced a boom of new players. If you are someone coming into online betting from regular brick and mortar sports betting there are many similarities, but also some important differences.
Those who didn't invest some time into learning how online betting works may easily overplay their hand. Even with platforms and portals expanding benefits and new customer betting offers, some are left without this information.
Rough Ride for Newbies
As sources cite, there are hundreds of thousands of people who are having problems with gambling in Europe alone. For those who come thrill-seeking and experience some beginner's luck, there is a high chance to overestimate how much you are willing to spend.
Thankfully, during quarantine, we have more than enough time to learn how to play properly. We can take everything that is offered and understand how we can yield as much entertainment as possible, and even maybe leave with a bit of money.
Use Quarantine to Improve
Somebody said that staying in lockdown is a good opportunity to work on yourself. This does mean some physical activity, but there will be few who will leave their houses in better shape than they entered.
But, we can use this time to learn and train how to better enjoy our entertainment, and this includes online betting.
For most of us, especially those who focused solely on sports betting, there wasn't much thinking about the process involved. We usually supported our team and knew statistics for the games we followed. But now we should learn how that works when there are no other players involved.
Nobody should throw away their stimulus check on just some betting platform that was first to pop up. Learning how you can use the competition between bookkeepers to your advantage will be something you will need even when all of this is over.
Switch Sports for eSports
It is fascinating how small the difference is, especially for sports you only followed casually.
Aside from watching eSoccer and eNBA matches, which is basically people playing FIFA and NBA Live 19 professionally on their computers and gaming consoles, there are digital tournaments that don't have their real-life counterparts.
Games like DOTA2 can be very interesting to watch and have even more minutia influencing the game than most sports. And, there is teamwork, with each side needing all five players to work as one.
If you want to be on the edge of your seat, just try wagering which side will win. The game can change any time and one bad move may be the difference between victory and defeat. And that is all we want from our sports.
Play to Win, but Play for Fun
Same as with video games and television, online betting should be a source of entertainment, not income. Betting is fun and gives a bit more weight to the matches we watch and statistics we follow.
Never bet money you are not willing to lose. Also, in honor of the recently deceased Kenny Rogers, we should remember to never count our money until the deal is done.
Not that Many Checks from the Government
There is nothing wrong with spending the stimulus check you got from the government however you want. If you are lucky enough not to lose your job because of the lockdown it is best to return that cash to the economy by spending it however you like.
But, how things are going, we shouldn't expect too many checks to arrive after this one. There are those who demand more oversight, and nobody knows if there will be enough relief to go around.
Spend your money as you want, but make sure that you are getting enough bang for your buck. If you are betting online, take the advantages provided, free credits, and bonuses. While it may not seem so, it is money you have earned, and you should demand the best for it.
Tesla Arcade To Offer a Poker Game – But It's Only In China Right Now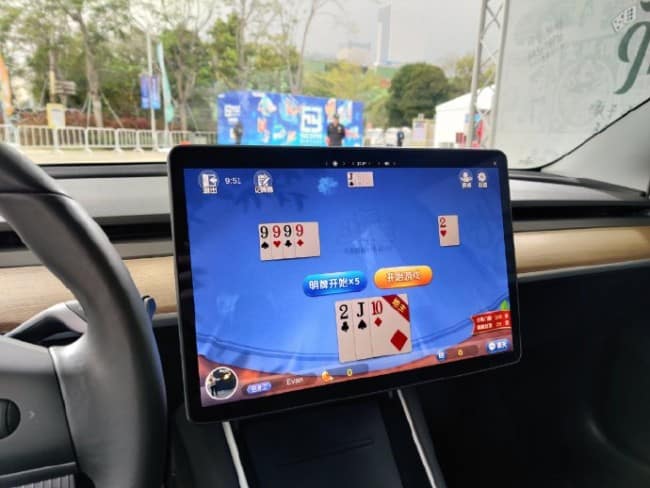 The Tesla Arcade feature is one of the most intriguing points on the Tesla vehicle's touchscreen console. The arcade lets people play various games on the console while the Tesla vehicle is recharging. Tesla Arcade supports many games from new ones to classics like Missile Command and Asteroids.
The arcade feature is useful for people who want something to do while charging a battery. The point comes as it takes a while to charge the power source.
The Tesla Arcade system is going to receive a significant upgrade. But it will only be available in China at the start. Tesla has partnered with the Chinese game developer Tencent to bring online arcade games to the Tesla Arcade system.
Details on the specific games that will be available are unknown right now. The traditional Chinese game mahjong will likely make an appearance. A poker game may also arrive in the future.
Poker has become very popular throughout the world, including in China. The Tesla Arcade should have a poker game in China soon. There is a potential that this update will eventually reach other Tesla vehicles around the world.
What Power Works?
No one knows right now what specific poker style the Tesla Arcade will feature. But the Texas Hold'em and Omaha styles are the two most popular ones available today. Either of these formats may feature in the Tesla Arcade console system.
Anyone looking to play one of these games might benefit from understanding the rules. Let's look at what makes these two games different. The basic principles are consistent, but the ways how people can play their cards will vary.
About Omaha Poker
First, let's look at how Omaha poker works. Each player at a table will receive four cards. These are called hole cards, and each player keeps them a secret from the others at the table.
Each player will then place bets on whether they will have the best hand in the round. After that, the dealer will display the first card in the flop. The flop has five cards that each player can use alongside the cards in a hole. The dealer will reveal the flop one card at a time. Each player will then choose to add another bet to the pot or to fold and leave the round. The process repeats with each revealed card.
Any players that are left after all five flop cards are visible will have to take two hole cards and three flop cards and then make the best possible poker hand. The key is for a player to figure out which cards in one's hole are the most valuable. The player must also determine what possible hands might come about based on what the flop may feature. While a person might have four useful cards in the hole, that player can only use two of those cards.
About Texas Hold'em Poker
Texas Hold'em poker uses a similar betting structure with players placing bets in the pot at the start and between each flop card. Players can also fold if they feel they will not win anything. But there are a few things that make this different from Omaha poker.
In Texas Hold'em poker, the player has two cards in the hole. The player has more flexibility in how someone can use one's cards in a game. A player can use both cards in the hole and three flop cards, or that person can use only one hole card. There's even the choice to use the complete flop and no hole cards.
Finding the Best Winning Hands
The key to playing any of these poker games will be to know what hands work best. A poker cheat sheet can help players understand which hands are more valuable than others. Having three aces might be great, but a player with a straight in any form will beat that hand. Meanwhile, a full house with three 6s and two 10s sounds good, but it will be beaten out by a full house with three 9s and two 10s.
Poker has become very popular in China. It won't be a surprise if the Tesla Arcade update in China features a poker game. The game could spread to other countries as well. The question here would be which poker type will appear.
Top 5 Fitness Apps for Android to Look For in 2020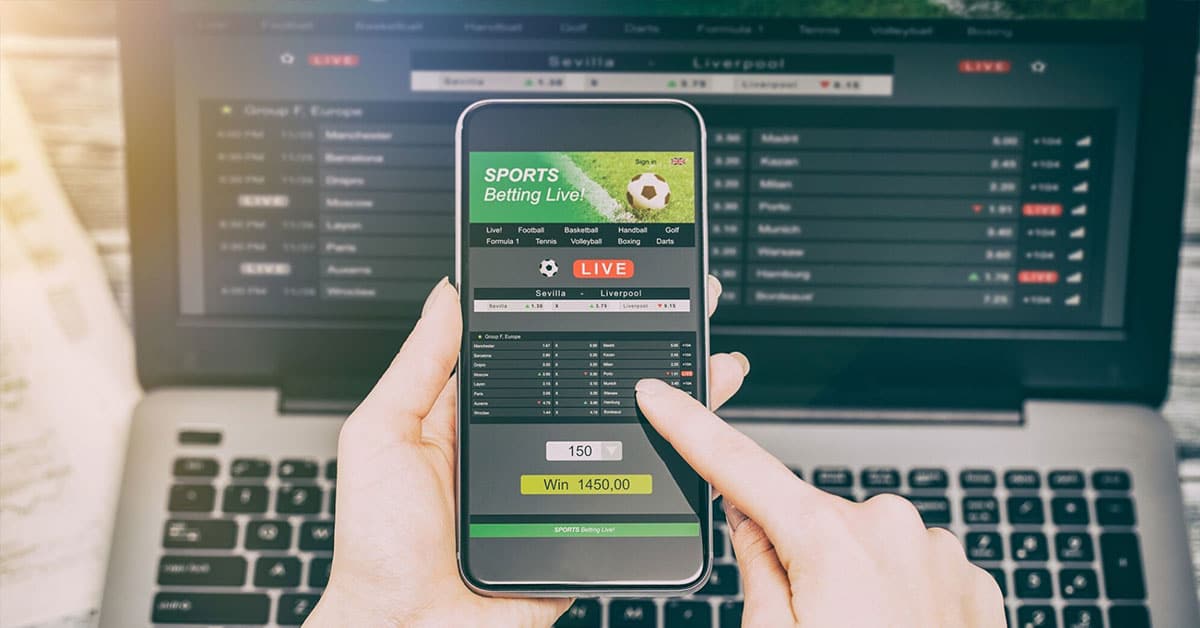 With almost 3 million apps available on Google Play store, it's fair to say mobile users are given an overwhelming choice.
Not all apps are created equal and many of them are simply not worth your attention. However, in a vast sea of available applications, it can get pretty easy to miss some real gems out there. Especially when so many new apps are being added all the time.
Admittedly, with so many apps to choose from and so many categories to take into consideration, a top 5 list might even sound a bit mad to ever try and compose. However, if we take different elements into consideration and encompass various interests and fields, the list automatically becomes much shorter.
For instance, people who are into music will be focusing on the best apps for creating musing, best streaming services and so on. Sports enthusiasts will most likely be looking for the best betting apps or reliable sports news apps. And with the entire world in full lockdown due to COVID-19, fitness apps have suddenly become even more popular than before. That's exactly what we want to focus right here.
Without further ado, here is the list of top 5 fitness & workout apps to look for in 2020.
Yoga Studio: Mind & Body
This app is a great choice for both those who are starting yoga and for seasoned practitioners alike. Once you get a hold of it, stitching snippets of different exercises and putting them together to create your custom sessions and workouts will be a fulfilling task in its own merit.
As the app name suggests, you get to practice both mind and body. It's free to try for the first seven days but you'll be given a choice of different plans to suit any budget once you've decided this app is a good fit for your fitness preferences.
Map My Fitness
Looking for a more affordable version and a free app to start your fitness journey with? Map my fitness is indeed free but is ad-supported so you'll have to bear with it. With over a hundred different activities to choose from, this app is a great choice for those who want to push up their physique.
There is a pronounced social element to this app as well. With different activities involved – such as swimming, running, cycling – it provides information about available routes by gathering intel from other users. Therefore, it will make your whole experience a tad more exciting and interesting. You might as well make a fitness friend along the way.
Endomondo
One of the old-school apps. It has been significantly updated since Under Armour acquired Endomondo to push its status to a whole new level. With this app, users can track workouts and transfer fitness data from other Bluetooth devices to get a wholesome health picture and a complete rundown of their fitness regime.
The app is fully compatible with different wearables and will pair up the likes of Samsung Gear, Pebble and other Android wearables. As a result, Endomondo will allow you to get in touch with your friends within the app, send encouraging messages and pep talks, keeping all of your spirits high and making it easier to achieve fitness goals.
Google Fit
With its apps, features and utilities, Google has made a strong stand over the past couple of years. Google Fit is one of the apps that rates highly on the global scale of the best fitness apps due to its simplicity and overall ease of use.
It will allow you to set up different fitness goals and track your progress on all possible devices where you have a Google account linked up. Details to this app are astonishing as any – and we mean any – movement is automatically tracked. The accuracy is even better with Android Wear smartwatch.
JEFIT
If there is one fitness app that accentuates the social moment, then it definitely is JEFIT. Based on a community-like pattern, this app learns from thousands of users involved with it. This fitness app is especially useful to new users as it allows you to name workouts, add new ones and modify them along the way.
Above all, it's a great app to use with friends. Not only will you be able to encourage your friends and keep their spirits up but all of the users will have the ability to learn from one another. And that's the best thing about it.