Head to Las Vegas (without leaving your house)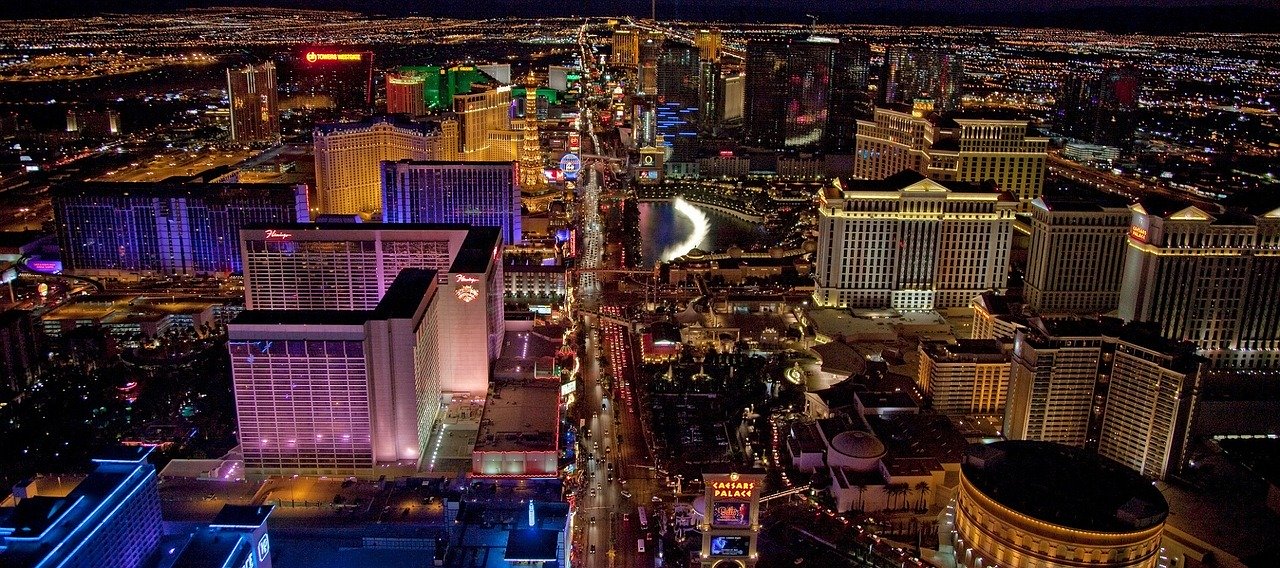 With the current Coronavirus pandemic sweeping the world, people all around the globe are finding themselves trapped in their houses, increasingly bored and frustrated. What's more, plans are being put on hold and people are giving up on the dream of travelling. Well, why not put your new found free time to good use and tick off one item that's on everyone's bucket list; going to Las Vegas
Make your own Las Vegas at Home
But how, you might wonder. Well, of course with the ban on all non essential travel and the stay at home orders in force around the world, it might be very difficult to actually travel to Las Vegas. But thankfully, due to the magic of modern technology you don't have to. You can make Las Vegas come to you!
Set the Scene
That's right, you can enjoy all the glitz and glamour of Sin City from the comfort of your own home, if you just put in a bit of thought and preparation. First of all, getting the atmosphere and ambiance right is essential. You need to somehow make your house feel like a glitzy, expensive Las Vegas Hotel. This means getting a bit creative. Why not lay down a red carpet to your room. Sprinkle some glitter or confetti all over your room. Hang up so faux fancy paintings, or even rename your bedroom.
There are other elements to the atmosphere as well. For example, you need to recreate the soundscape of Las Vegas. This can be either modern or a bit more old school and classy. Think moody piano solos or upbeat jazzy numbers. Look for Las Vegas playlists on Spotify or Youtube, and blast them from your computer to get you in the mood. To create the illusion of the hustle and bustle of the city you could even add some background noises to mimic people chatting or Champagne glasses clinking.
Get Dressed Up
You need to look the part too. So ditch the jogger bottoms you've been wearing for the last two weeks and throw on your fanciest close. Whether that be a revealing red dress or a smart blazer, this will help you feel a million dollars. Think Danny Ocean from Ocean's 11, and rewatch the movie if you need some inspiration! I mean , you've got plenty of time!
Pour some bubbly
It wouldn't be Las Vegas without some champagne. Get out your fanciest glassware and a bucket of ice, and keep the champagne (or drink of your choice) flowing all night long. Pretend you're in an exclusive casino where they never let your glass go empty. This is one of the major perks of (fake) Las Vegas, so you need to buy in to it. The advantage of this is that even after you're tired and have had a long night, you're already in your own house, so you can fall fast asleep.
Start Betting
What's the thing Las Vegas is most famous for? It's a casino of course. So you need to find some good online equivalents. Luckily, there is no shortage of choice. Many betting websites will have e-sports for example, while others will have live casinos which you can bet on. This is as close to the real thing as you can get, as the dealers are still dressed in fine black and white dress, and all the typical casino games are available.
If you're more of a slot person, then there are also some great choices for you. For example, the top 10 best Megaways slots offer a bunch of the best virtual slot machines, which offer all the excitement of real slots and high cash payouts.
Invite your Friends
Experiences like Las Vegas are best experienced with others, so why not invite your friends along for the ride, virtually of course. You could Skype or use apps like zoom or houseparty to share this charade with them. This will make all the wins and losses that much more exciting, and is sure to be a memorable night for one and all.Las Vegas may be currently out of the question, but with some originality, planning, and a bit of help from modern technology you can still have the same sense of fun and excitement!