How To Receive Donations Online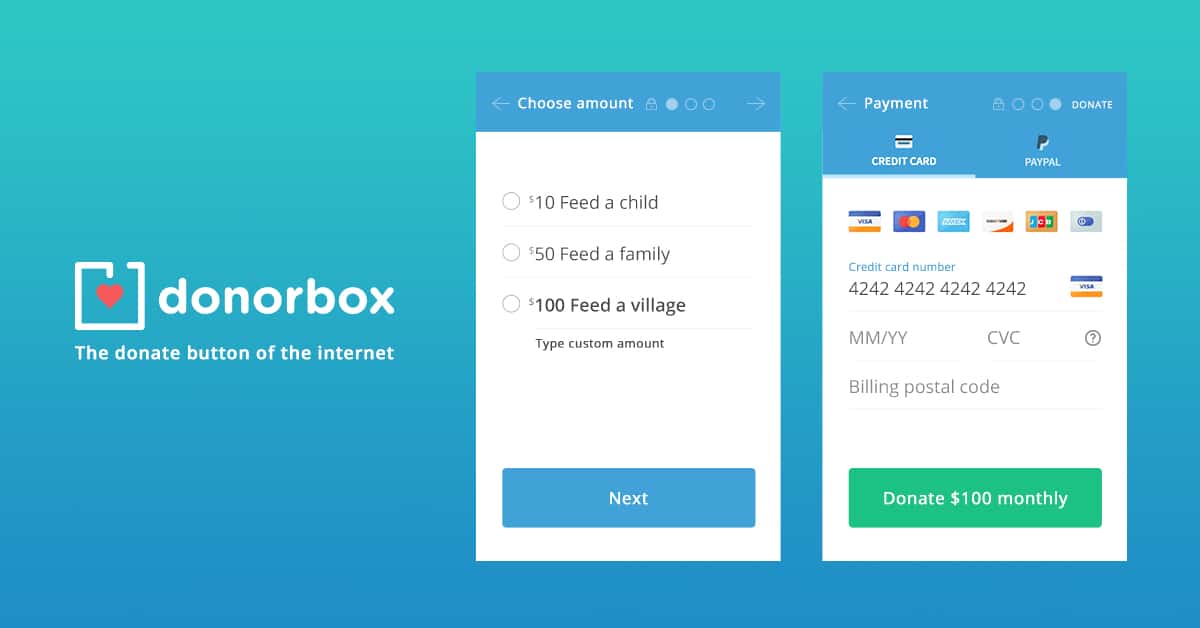 Accepting donations on your website is sometimes a quite tricky affair. There are so many facets involved that usually website owners choose to settle for a simple option like, say, direct PayPal transfers.
While there are obviously certain advantages that come with going with an option like this, there are also more than enough shortcomings that make it undesirable in a long run.
The ideal solution, then, would be to have a sort of embedded feature on the website that handles all facets of receiving donation, and gets it done in a simple and effective manner.
While such a feature used to be quite difficult to find back in the days, recently it's become a lot easier. An example of one of these platforms – and arguably foremost option available today – is Donorbox.
What is Donorbox?
Donorbox is quite simply an embedded program on your website that handles every aspect of receiving donations. It ensures every facet of the process is automated on the company side, and therefore a whole lot smoother and easier for the users.
Donorbox works by being integrated into a website through either a popup widget, or an embedded page where visitors can make as much donation as they would like.
The system features a simple yet detailed donation form, ability to take recurring payments, an option of languages based on the visitor's location, and an array of payment options to choose from.
What Sets Donorbox Apart?
As mentioned earlier, going with a simple, direct donation system like PayPal transfers might seem desirable on the surface, but tend to cause certain inconveniences in the long run.
For instance, there's the question of recurring payment and customizations.
With Donorbox, however, users are able to customize their donations for recurring payments, get pre-filled forms based on their previous details, and have forms served to them in their preferred language.
Donorbox Benefits
The above are just a few of the numerous benefits to be gotten from integrating the online donation platform on your websites. Below are some of the other advantages the platform has to offer.
Recurring Payment
As mentioned earlier, Donorbox offers the ability to customise your donations to automatically facilitate recurring payments based on your visitor's decision.
Recurring payments can be made monthly or yearly, and easily adjusted and managed by the user.
Comprehensive Donation Form
Donorbox offers a comprehensive and easily customizable donation form that also has the advantage of being pre-filled for returning users based on the details entered on last visits.
The job of customizing the form, of course, falls on the owner of the website or organisation. You get to decide what details you want to collect.
Easy Embed
Another particularly impressive aspect of the Donorbox platform is the ease of integration. One of the reasons website owners choose to go for a simple donation system with little features is to avoid the stress of integration.
With Donorbox, it takes no more than fifteen minutes to get the widget or page set up and ready to go.
Payment Options
Perhaps the best part about integrating Donorbox into your website is the degree of flexibility it gives users regarding the payment options they'd like to go with.
With Donorbox visitors get to donate with their cards, through Apple Pay, Google Pay, low-fee bank transfers, and even PayPal!
Language Flexibility
As mentioned earlier, Donorbox also gives visitors the luxury of filling out donation forms in their preferred languages. Currently the available languages on the Donorbox platform are Spanish, French, German, Italian, Portuguese, Danish, and Swedish.
Security
Apart from your website security, Donorbox also integrates additional security features and software into their payment systems. An example of these are the SSL/TLS security, encrypted and tokenized card details, and fraud detection algorithms that is capable of identifying and blocking malicious actors.
Multiple Currencies
Finally, Donorbox gives users the opportunity to make their donations in their desired currencies.. These include USD, EUR, CAD, GBP, AUD, and whole lot more.
These are all benefits Donorbox offer that you probably will not get elsewhere.
Conclusion
Donorbox.org is a donation platform that can be easily integrated on to websites to fully optimize the donation process. There's a lot of reasons Donorbox can be highly desirable for most websites and charity organisations. You can find them all listed above, along with further explanations on how the platform works.