How to Turn On Do Not Disturb for your Amazon Echo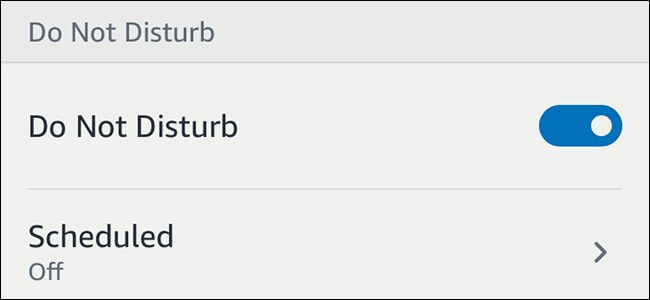 If you didn't know Amazon Echo app allows you to receive and make calls including messaging from device itself. But if you're working or doing something important and you want to not be bothered as specific time. Then you can easily enable feature do not disturb, and below you can see how to do that.
Using the Alexa App
Of course you will need to open the Alexa app on your phone, and after that you will need to click on the menu button which is located on the top-left corner.
Then you need to click on "settings".
After that you will need to select desired Echo device from the visible list.
So when you have selected and clicked the desired Echo device, you will need to switch on feature"Do Not Disturb". But what is most interesting to you can also choose "Scheduled", or in other words you can enable it at specific time.

Speaking to Alexa
AC said earlier there are always several different approach for this, so you can also turn on or off Do Not Disturb just by speaking to the Alexa device.
You only need to say: "Alexa, turn on Do Not Disturb", and when you need to turn off this feature then you need to say: "Alexa, turn off Do Not Disturb".