International Money Transfer is easier now with TransferWise and Alipay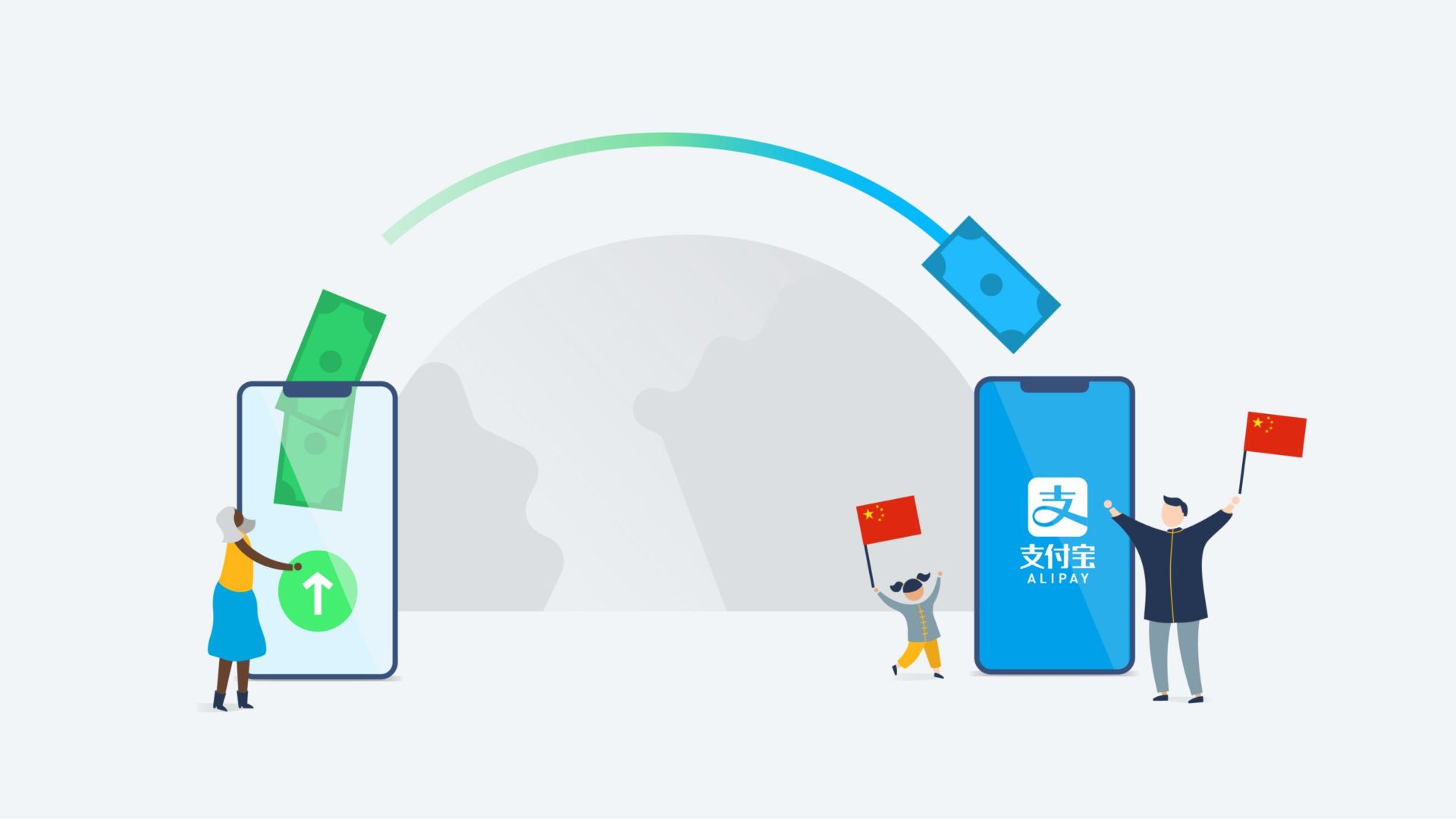 Sending money overseas is a complex process but when technology is there for you then everything is possible. There are wide arrays of companies helping customers in sending money to their friends, relatives, and family members and that's too worldwide. The transfers are processed within seconds as the online money transfer services are powered with the latest technology and algorithms. They offer a secure way of transferring money to others. In this era of globalization, every company is dependent on the demographics and the government support to expand its business. TransferWise has successfully managed to step into China.
How TransferWise has expanded its business to China?
One of the world's renowned companies has entered into the market of China. Yes, we are talking about the international money transfer service TransferWise. The company has partnered with China's Alipay to ease international money transfer. It was started by Skype's first employee along with a financial consultant Kristo Käärmann. Its net profit reached $8 million in 2018. Now, this British e-commerce payment system is expanding the services in China.
Although TransferWise has faced struggled in maintaining secure partnerships with others, this is a smart move played by them. This will definitely raise the customer base and boost transaction volume. However, this is the second partnership after partnering with GoCardless in November. Sometimes, people have compared TransferWise to the Hawala money transfer system.
How TransferWise users can transfer money in China
The TransferWise users can add the recipient's name and Alipay ID for transferring money to their linked bank account. After the partnership, TransferWise can access the customer base of Alipay having 1.2 billion people globally. In Europe, it is already the most valuable Fintech. The investment of UBER, Snap, and Spotify has backed it up with a value of $3.5 billion. With the tie-up, TransferWise has increased its customer base from 7 million users to 8.2 million. It will empower users to transfer the Chinese Yuan from 17 currencies to Alipay users. Let's see how this will work.
How this will benefit users?
-Sending money overseas is eight times cheaper, secure and reliable with TransferWise and your bank
– All the transactions and costs are shown to you to keep your trust and tell you the real charges. Some other companies hide additional charges but TransferWise doesn't.
– You can take the example of Europe and the UK where payments are delivered less than 24 hours whereas you have to wait for more than 3-7 days for regular bank payments.
– All your transfer can be done online without any issue
– The regulatory authority 'Financial Conduct Authority' controls oversee everything. It has the trust of more than 3 million people.
-Freelancers, businesspersons, and even individuals can use
Exchange Rates
The TransferWise allow you sending money with the trustworthy mid-market exchange rate. Search online to find more about it. Google and you will get to know more about currency pairing. Most of the banks deny providing such rates to the retail customers and puts further mid-market rates by keeping some amount for themselves. Don't let them do this to you in your country. Use the benefit you will get with the partnership of Alipay and TransferWise.
Is it safe to use TransferWise?
The Chinese economy will get a boost up as both companies are coming together to make digital payment more secure. Financial Conduct Authority verifies all the transactions and users to keep the payment system safe. So, you are always on the safest side with TransferWise and Alipay online payment system.
How to use transfer money?
Reach to the site of TranferWise and provide the necessary details asked. Apart from that, enter the recipient's details along with the amount you want to transfer. Either type the debit card detail or direct transfer from the online bank account. This is for other countries. Chinese people can use the recipient name and Alipay ID as we told earlier. This is a matter of a few minutes. The money transfer is processed within a day and the maximum time will be 3-7 working days.
-Transferwise users can transfer to up to five times to Alipay accounts every month. The transfer completed at RMB 31,000 each (approx. $4,400), with the annual limit kept to RMB 500,000.
-For the transfer to be successful, the recipient's Alipay account must be of a Chinese citizen. In addition, it is necessary for him or her to have a bank card linked.
Can TranferWise help freelancers?
Freelancers serving to the different parts of the world can use Transfer Wise even in China now. The bank rates are low so you can enjoy the full benefits of higher pay. Also, you can take advantage of opening a multi-currency borderless account. The service will provide you the details of the local bank so you can receive payments without fees in multiple currencies like GBP, EUR, etc. Moreover, you can keep your balance in more than 40 currencies at the same amount. What else you need? Regardless of your location, you can work from anywhere in the world and get paid through TransferWise. Tell your payment provider to implement TransferWise for the payment.
Do you perform the regular transfer of money across the border? TransferWise will reduce the cost by allowing you to gain the mid-market exchange rate. This will charge you a small fee while transferring but that's fixed. Business people have the choice to use the TransferWise feature known as the Batch Payments tool that lets you process 1000 transactions. For this, you only have to upload a CSV file. With this efficient way of transferring, you and your sender will establish fruitful communication. Besides, the recipient will be able to know when the money will reach by sending a confirmation to your mail.
How many currencies does TransferWise support?
TransferWise has the support for more than 750 currency routes such as GBP, USD, EUR, AUD, and CAD. Therefore, you have plenty of options to choose from. The services are provided in around 10 languages including English, Polish, French, Chinese, German, Italian, Russian, and so on.