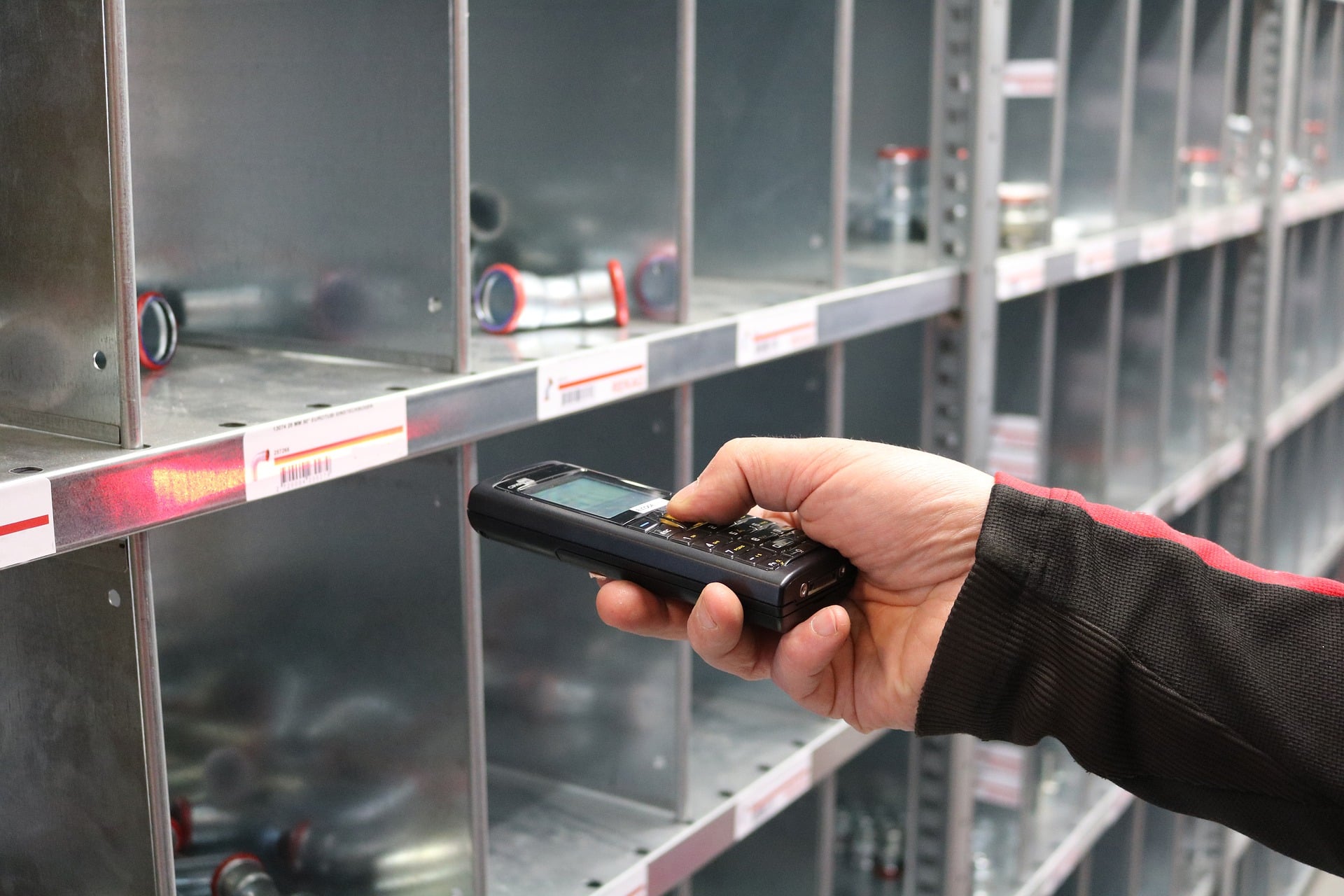 Try imagining your business and where you want it to go. I presume it is quite successful in your head with the brand recognition that you dream of and has already scaled the world. Or, maybe you only want a quaint small boutique as opposed to being a huge corporate entity. Wherever you set your sights to, there are a few things that they must all have in common. One is, every customer that you have will never be disappointed about out-of-stock items while they stroll down the shop's shelves. And second, information regarding the products in the store have to be available in real time both to you and your customers. Ensuring that you have both checkboxes marked means one thing, and that is to have a fully functioning and well maintained inventory system. Thus, your dreams, albeit only in one facet of it, will have its hopes hinged on the implementation of a proper inventory management software.
If you consider the products to be the lifeblood of your retail business, then the inventory management system has to be the circulatory system. Nothing is as devastating to a business than to have inventory mismanagement. The good news is that as you go about in the daily operations of your business, you will start to have a feel for it so you will not be consistently doing the same mistakes over and over again. The most common pitfall for brick and mortar stores is to rely on old general tools like spreadsheet or similar software suites. Worse, is that some stores still rely on using pen and paper to tabulate inventory data. Although this problem is more prominent these stores, online shops are not exempt from catastrophe if they take inventory management for granted.
The Importance of Inventory System
You could be forgiven if you thought that inventory management is plainly just to as the name implies which is to manage the inventory. This is not the case albeit, in the past, you could argue that the earlier iterations of inventory management systems have a lot less functionality. With the advent of several new advances in the field of computer science and the ever expanding computing capacity, a lot of new capabilities are now possible. This has made a retail store's inventory management system central to the entirety of operations.
The main function of the inventory management system is to help the store owner decide exactly how much he or she needs to order from his or her suppliers. This may seem trivial to some especially if businesses are relatively small. But, imagine having to go through an entire book of sales and inventory logs before making that decision in a supermarket setting. The only way to scale your business properly is to have complete command of your retail transaction. Using this information with the tools available to you is paramount in attaining your business goals. Inventory systems will normally be able to show you two key figures, first how much certain products have sold at an allotted period, and second, how much stock is left in the stockroom. It is then up to the store owner to decide how much they want to order. Of course, other important information has to also be examined such as the space available in the stockroom as well as the profile of the suppliers. Advanced inventory management systems are able to employ artificial intelligence to help with this decision process. If enough data entries are available, a forecasting tool could be made possible and thus the reordering thought process can be automated and guided.
Inventory System Implementation – Preparation Phase
There are a few key things that you have to do before implementing an inventory management system.
Preparing for an Inventory System Mentally
The number one frustration among implementers of inventory management systems is the mismatch between requirements and the delivered product. This adds to the reluctance of businesses to adapt a pure inventory system to handle their inventory needs. All stakeholders should be at the same wavelengths so that any effort to implement the system is to bear any fruit.
The most crucial part of inventory system implementation is the purchase of the inventory management software. The acquisition usually goes through several stages from requirement gathering until the deployment of the software. In requirement gathering, the information necessary is not just that of the process that is currently being implemented nor the process that is intended to be deployed. There is a little more information that needs to be documented.
First and foremost, the reaction of the operations team or the ones that will most likely input the data into the inventory management system have to be taken. They need to understand the reason for the shift, what their roles will be and what it means to the whole business as a whole. When not everyone is on the same page, it can be difficult should the time for implementation arrive. There are a few things that can be done to ensure that the whole business unit is mentally prepared to adjust to a new system. First of all, they need to be part of any product demonstration. Which brings to light an important point which is to make sure that the software partner has to give a product demo.
Finally, there needs to be a conscious effort to train the staff necessary for the inventory management system to function properly. This way, the staff will not be in for a shock once their routines in operation suddenly change.
There is no surefire way to make sure that an inventory management system, and indeed any software system, to hit the ground running. It is good to curb expectations especially in the early stages of deployment. The only thing that you can do is to tick all boxes to ensure that there would be no significant hitch. Another thing that you can do is to have mitigation plans should anything go wrong in the system.
Huawei and Partners Launch the First Batch of 5GtoB Ecosystem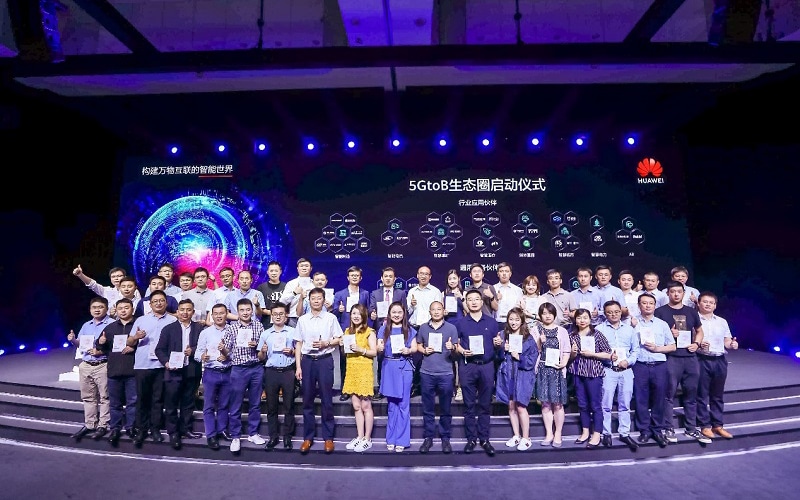 At the "5G for Good, Innovate for New Value" summit, Huawei and 5G industrial partners jointly launched the first batch of 5G industrial applications. This initiative accelerates the development of 5G, marking the maturity of the 5G industry ecosystem.
Around 50 partners joined the ecosystem so far, including those specialized in both industry and general equipment domains. The scope spans multiple verticals, including 5G industrial communication modules and terminals, 5G antennas, smart manufacturing, smart logistics, smart coal mining, smart healthcare, new media live broadcast, smart city, and smart power grid.
"Year 2020 will see scaled global commercial rollout of 5G and nation-wide deployment in China. The era of rapid 5G development has come. An essential part of the digital foundation, 5G will drive the upgrade in five industries: connectivity, AI, cloud, computing, and industrial applications. 5G is set to realize digital transformation across industries to trigger a new round of high-speed development. With the growing maturity of the 5G industry ecosystem, 5G module shipment has started on a massive scale. After half a year of R&D conducted by industry equipment and module vendors, a large number of 5G terminals for industrial applications have advanced to the project testing phase. Over 100 types of 5G industry terminals are expected to be launched this year. To better support the incubation of the industry ecosystem, Huawei will open up its 5GtoB lab, which will be predominantly used for testing the capabilities of 5G vertical industry terminals. Huawei aims to build a robust platform for developing industrial applications in collaboration with industry organizations, and to promote industry chain development and application promotion together with partners. Our vision is to enable the ecosystem to thrive, explore new fields, and create new value," said Mr. Xu Weizhong, Wireless Network Chief Strategy Officer of Huawei.
5G drives the digital transformation of industries, facilitating the adaption of 5G network capabilities (from eMBB to URLLC to mMTC) to achieve scaled commercialization of industrial applications. We look forward to working with industry partners to advance 5G across industries toward bigger success.
Huawei Launches Digital Payment Cloud Solution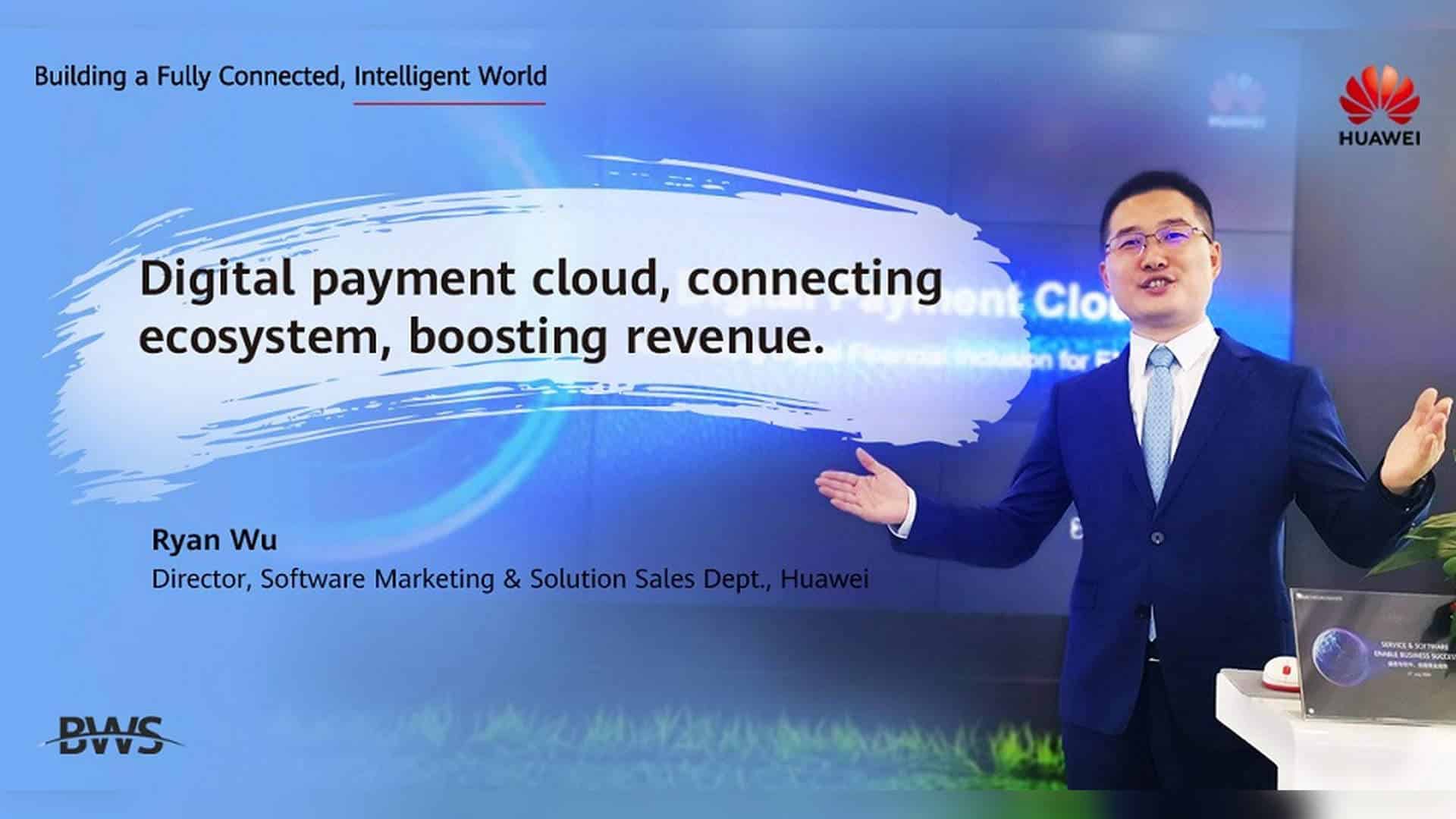 Huawei launched a new Digital Payment Cloud Solution recently at its Better World Summit 2020 designed to help digital payment service operators build super app centered payment ecosystems that will accelerate digital financial inclusion in emerging markets.
"According to GSMA , mobile money today has over 1 billion registered users after more than 10 years of development," said Ryan Wu, Director of Huawei Software Marketing & Solution Sales Dept. "However, merchant payment is still at its infancy. We all know that the key to success in the mobile payment business relies on the ecosystem. Super app is a critical platform and engagement point for ecosystem partners and provides an efficient merchant marketplace. Huawei's digital payment cloud is designed to provide a payment platform and super app that helps mobile payment operators build an ecosystem quickly and efficiently."
Huawei's digital payment cloud solution brings value to payment operators from three aspects:
Extremely Digital Experience: With the digital architecture, both user and transaction data can be opened in real time, ensuring real-time query experience for users and merchants. In addition, real-time risk control can be built based on AI analysis capabilities to identify fake transactions and avoid cash-out risks.
Expedite Service TTM: With the open ecosystem, the solution provides API (application programming interface), H5, mini apps, and UI bricks technologies that enable partners to launch the service on super app within one week and marketing campaigns from idea to launch within three weeks.
Agile Iteration: With a cloud native platform, the solution supports container/micro-service, auto-scaling, grayscale release, and enables software updates in days.
In Myanmar, Huawei has cooperated with KBZ Bank to launch KBZPay and within 18 months successfully grew the service to six million registered users, over 1000 partners, and more than 290 thousand merchants. KBZPay's transaction value has reached over $7 billion, cementing KBZ as Myanmar's number 1 mobile payment service provider.
HONOR 2020 H1 Business Achievements in International Markets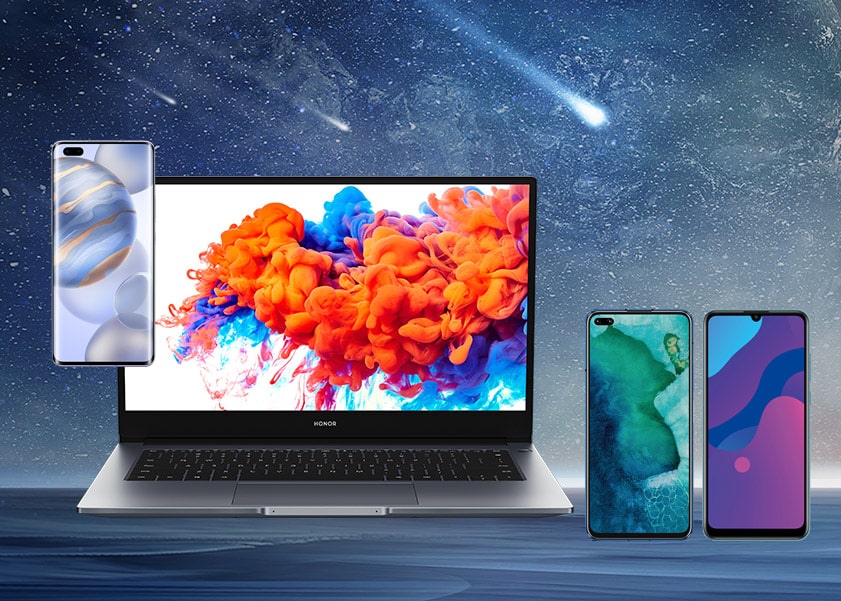 Huawei announced its business results for the first half of 2020. The company generated CNY454 billion in revenue during this period, representing a 13.1% increase year-on-year, with a net profit margin of 9.2%. Huawei's carrier, enterprise, and consumer businesses achieved CNY159.6 billion, CNY36.3 billion, and CNY255.8 billion in revenue, respectively. As part of the Huawei Consumer Business Group's dual-brand strategy, global technology brand HONOR also announced its brand and business performances in its international markets. According to brand equity researcher BrandZ™, HONOR ranked 21st in the "BrandZ Top 50 Chinese Global Brand Builders 2020" list and saw a 34% increase in its brand score comparing to 2019.
HONOR "1+8+N" All-scenario Strategy Made Solid Progress in International Business Development
• In 2020 H1, HONOR ranked Top 1 smartphone brand with 25.9% market share in terms of sales units in Russia. HONOR has been consistently crowned Top 1 smartphone brand in Russia since November 2019.
• In 2020 Q1, HONOR ranked Top 5 in terms of smartphone shipment in Saudi Arabia and ranked Top 3 in the mid- to -high-end smartphone category ($200-$600).
• In 2020 Q1, HONOR ranked Top 5 in terms of smartphone shipment in Czech Republic.
• In the wearable market, HONOR ranked Top 5 in Russia, Malaysia, Czech Republic and India in 2020 Q1.
• In June 2020, the HONOR MagicBook Series ranked Top 1 best-selling ultrabook at DNS in Russia.
• The HONOR MagicBook 14 ranked Top 2 best-selling product at datart.cz, Top 4 best-selling newly launched product at notebooksbilliger.de, Top 5 best-selling laptop, Top 10 searchable products at Boulanger and Top 10 best-selling newly launched product with 4.9-star customer rating on amazon.co.uk.
Smartphones with Huawei Mobile Services Ecosystem Experienced Robust Growth in Market Share in Russia
In 2020, HONOR launched seven smartphones with Huawei Mobile Services Ecosystem in Russia, including the HONOR 30 Series, HONOR View30 PRO, HONOR 9C, HONOR 9A and HONOR 9S. The market share of these smartphones achieved 8% increase in sales units by the end of 2020 Q2. In June 2020, the HONOR 9A and the HONOR 9S both ranked Top 5 best-selling smartphones in Russia.
Huawei Mobile Services Ecosystem is growing rapidly, reaching 700 million global Huawei device users, with a year-on-year growth of 32%. Until 25th July, The number of registered Huawei developers worldwide has reached 1.6 million, up 76% year-on-year, with more than 81,000 innovative applications integrated HMS Core open capabilities.
In Russia, the ecosystem is continuously growing and developing strong and successful partnerships across segments represented on the AppGallery such as Yandex, Mail.ru, Sberbank, S7 Airlines, Wildberries, Alfa Bank, Ozon and many others. Recently Sberbank, Russia's largest bank and a leading global financial institution, launched its contactless payment solution SberPay to all NFC-enabled smartphone users, notably HUAWEI and HONOR users. The service is a feature of the Sberbank Online mobile application, available in the AppGallery, for Visa cardholders. In the near future, this service will also be available to other payment systems. Linking a card with SberPay via Sberbank Online will allow users to make contactless purchases, withdraw cash, and top-up money into their bank accounts at NFC-equipped ATMs. Each transaction is authorized with fingerprint scanning or via a digital code. This partnership with the AppGallery is a vital step to build a more well-developed and seamless ecosystem for global users.
HIHONOR.COM Retains Solid Programs that Drove month-on-month Sales Growth and User Registrations
As the official online store, HIHONOR.com delivers a one-stop shopping experience that offers a comprehensive range of HONOR products and customer-centric services. After upgrading the online shopping experiences in the UK, France, Germany, Italy, Spain and Netherlands, HIHONOR.com experienced an average 146% month-on-month sales growth among those countries in the first half of 2020. It also contributed to 30% of the HONOR MagicBook Series sales revenue and 20% of HONOR MagicWatch 2 sales revenue in Western Europe, playing an essential role in HONOR's business development. Globally, HONOR has established 14 HIHONOR.com online stores with over 2.79 million registered users across its international markets.