Internet earnings: 5 ways to make money online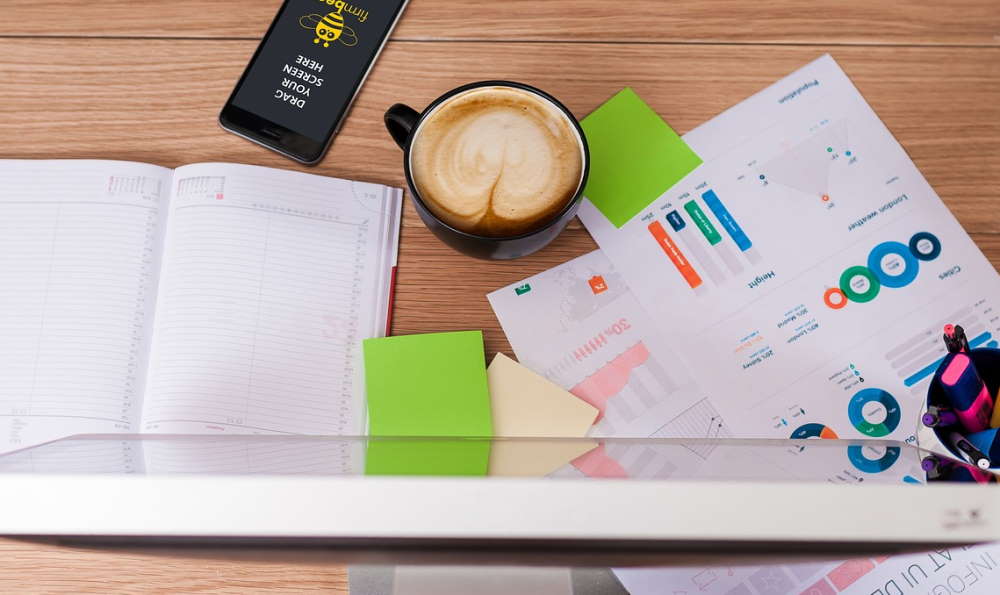 Internet earnings seem unattainable to many, but this is not the case. Whoever has a computer, or a laptop, and access to the Internet, also has the opportunity to make money online. It takes some initial knowledge of the ecosystem. You need to have some computer skills, a little bit of luck, and put in a lot of effort. That's right – to make money online, an effort is necessary. You will not get rich just like that.
The good thing about this way of earning is that you can work extra when you need a more significant inflow of money for your home budget. To do business online, you don't need to leave your job, at least not initially. Later, if you are doing well, you can quit, focus even more on your work on your own, and make your dream come true – being independent.
Below we will mention some of the ways to make money online. Read a little bit about this topic (internet earnings), study them, and find the earning method that might suit you best. Analyze your skills, estimate the free time you would need to work online, and start with detailed planning. Set some goals over time, and track progress.
1. Selling things through an E-Bay store
This earning model may not be so practical from outside of USA and Canada, but we are writing an article hoping that we will help our readers who have maybe migrated or those who now live in USA and countries supporting E-Bay selling model. Selling via an E-bay store is possible, especially for those who have moved to Germany, Ireland, Austria, or Canada. Of course, this applies to others as well, even those in America or Australia.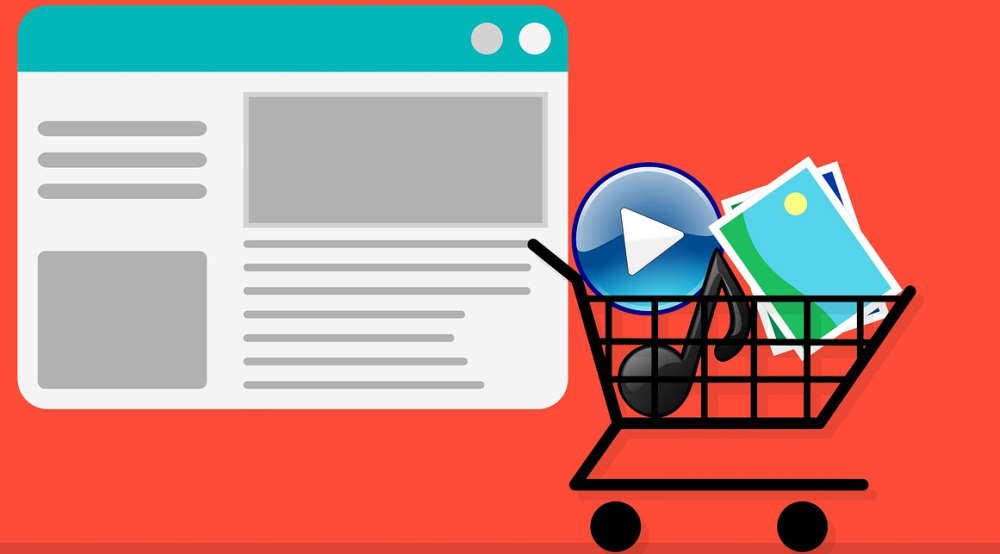 Many are already familiar with this sales model. You have something that you can sell, and that you think someone wants to buy. You can place the item on E-bay or some other auction site. Place the items you want to sell online, and you've easily created a good chance for earning.
Okay, things aren't that simple, and you'll notice that when you try to move up to more significant numbers. Selling online requires specific skills. However, to achieve some sales results, you need to work a little harder and come up with the right approach. You need to introduce yourself as a legitimate seller and edit your shop window to attract customers. It is essential to set a minimum price for participating in the auction, encouraging people to participate. If you achieve a higher price at the auction, that's great, but make sure that the starting price is within the satisfactory condition for both you and the potential buyer.
Once you've made a sale, you're only halfway there. To keep working, and be successful in your online business, keep an eye on your customers' feedback. For each future sale, the rating of your previous customers gives you credibility. This means that you will more easily gain future customers' trust and sell more quickly. A higher number of positive ratings will bring you a higher number of customers.
Of course, in the beginning, you will learn a lot more about how E-bay works, what percentage of earnings goes to paying for the post, what the fee is, and other details that are important for sales and profit analysis. Internet earnings are possible, but you need to know how to set a plan, set priorities, and work smart.
Many have created a profile on the E-bay platform to get rid of some redundant things in their home. When they saw that they were good at that, they continued to engage in sales and built enviable careers. Before you get down to business, it's crucial to find a category of products you can sell, analyze the competition, get to know your desires and skills, and get started with the plan.
2. Writing a blog can be a lucrative online business
It may not seem like it, but writing a blog can be a very lucrative business. Many started making money by writing a blog, and through years of work, they built a career which made everything easier. Basic literacy and a unique way of expressing yourself are two steps you need to be a successful blogger. Find a topic that interests you very much, and that you can write about regularly and effortlessly.
Writing a blog
As with any business, it is crucial to be consistent and regular in your posts. Try to add new and exciting content regularly, and once the audience finds their way to your blog, you can think about how to monetize.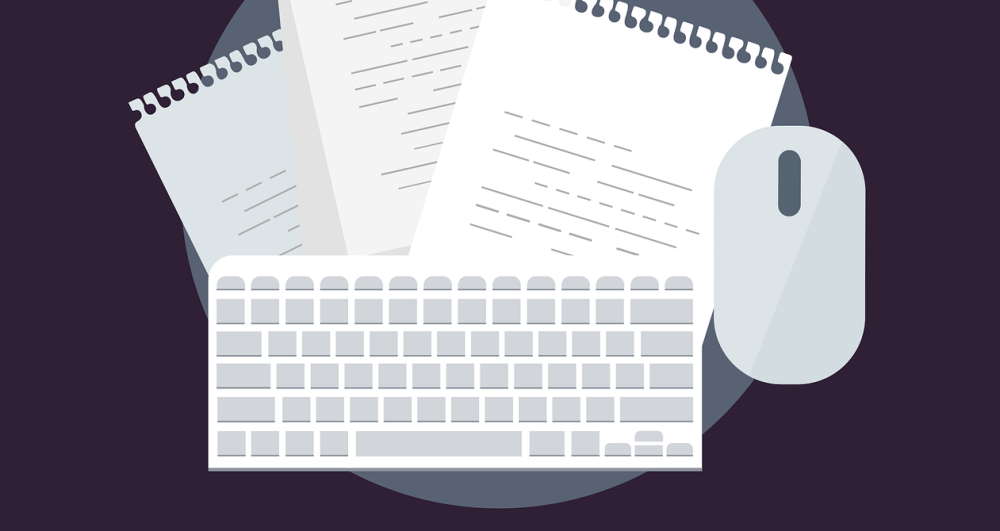 Once a blog receives visits, whether from search engines or through social media promotions, the owner can place ads (often Google AdSense), and more visits usually mean more money. Besides, other factors affect earnings. If we write briefly, we can say: earnings are affected by the number of visits to the blog, the quality of visits, and the position of advertising space.
A blog that has good traffic has both greater earning potential and more ways to monetize. Once they recognize you, larger companies have a strategy of collaborating with the author. Such arrangements are usually secret and work well in practice.
The third form of monetizing a blog is joining an affiliate program. The most famous platform for affiliate trading is Amazon. To access the Amazon affiliate program, you need to have a website that is already online, create an Amazon account, and apply for an affiliate.
Later, the blog can be developed in different ways. You can have a group of members, which is good for later advertising campaigns. Besides, many blog authors who travel and write about their travels have many people following them on social media. This is another good option you can use to advertise yourself well and sell your services or products. If you were to write briefly, what a successful blogger has, the answer would be a quality and loyal audience.
If you have initially chosen topics that you are interested in, those you know how to write about, writing a blog will be much easier. Don't put earnings in the foreground. Try to attract a visit at the beginning, and earnings will come as new readers come.
3. Rental of accommodation or transport via the Internet
Today, there are apps for just about anything you can imagine. Applications are made by companies to offer their service for an appropriate fee. You can make money online with your effort, time, and with a little entrepreneurial spirit.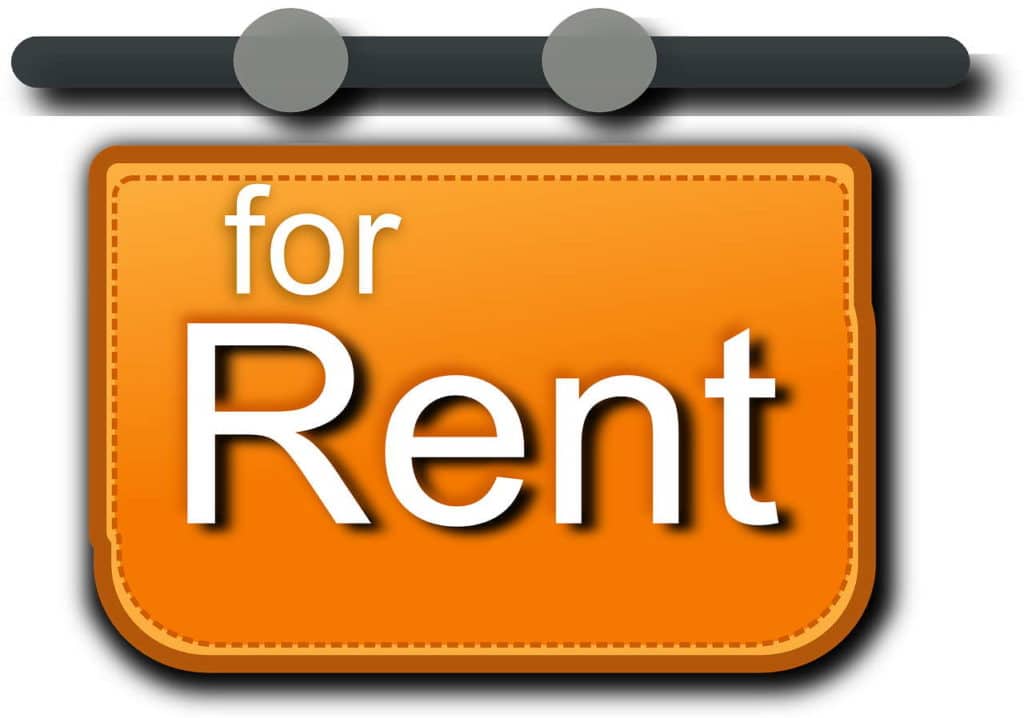 We already know about Uber and Lyft transportation rental apps. With the help of a few clicks, people who need transportation can take advantage of the mentioned applications' benefits – book transportation from the nearest location. Drivers who want to join this earnings system need to pass a test. Once approved, they have the chance to work whenever they want. You can work a regular job and drive Uber or Lyft taxis in your free time. In addition to being paid through the app, you can also get a tip if you are good at your job.
Airbnb is a similar service, but users rent accommodation instead of transportation. As the apartment owner or some other real estate, you can create a profile and start renting online. The Internet provides excellent opportunities for online earnings, and it is up to us to discover the best system for ourselves.
Like with Uber, the property owner will have to go through an inspection, and after being approved for renting a room, apartment, or property, he can start working.
4. Internet Earnings – Freelancer
The job of a freelancer is similar to a blog author. You work from your own home, most of the time. However, there are some differences. Let's see what a freelancer is, and how can one make money online with this business model?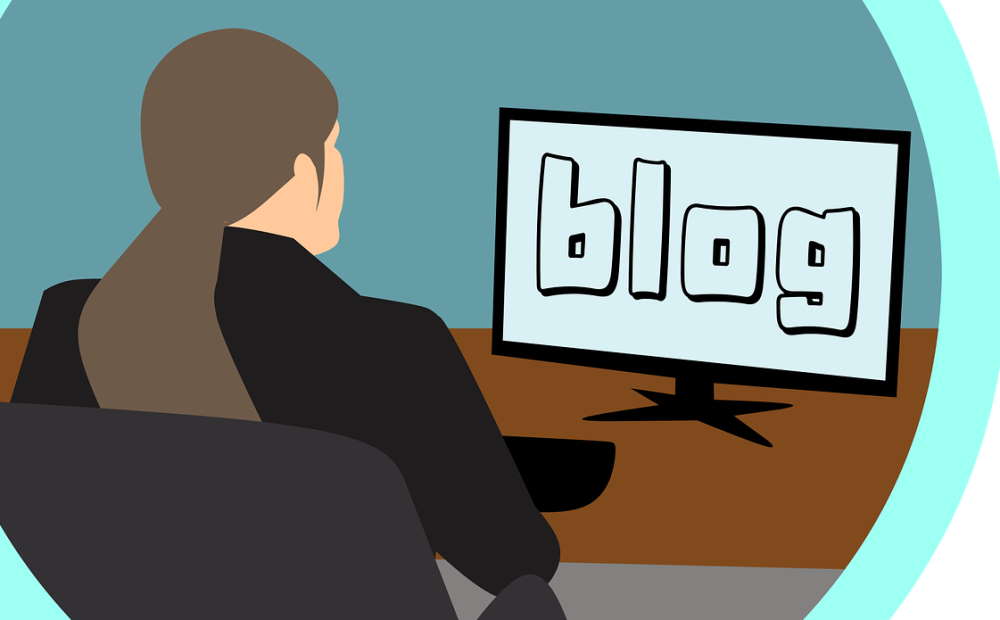 If you are a freelancer, you write texts that you are selling to other companies or individuals. Let's remember, as a blogger, you publish your work on your blog. Many freelancers offer their work to several areas they know. If you have extensive knowledge of particular topics, try to find a website in that niche searching for an author.
Research is also required, especially if you have agreed to write on a topic you are not very familiar with. Freelancers have the opportunity to make money online, maybe even more than blog authors, if we look at a shorter period of time. For example, a freelancer can take a job and earn a certain amount of money in a few days. On the other hand, a blogger will write most of the texts, and for a while, he will not make money from them. Only after a particular time, if he is good at his job and writes interesting texts, will he start earning money. A blogger with his texts can expect earnings over a long period of time.
When internet earnings are mentioned, everyone's first thought is Freelancer. It has become a general term for people who do internet jobs and make money online (#ad).
A freelancer can have a difficult start because he has not proven himself and has no reference. Therefore, many start as the authors of their personal blog, which later serves as a reference when applying somewhere. Be sure to prepare a certain amount of texts you can show when applying for a job. As you have read so far, Internet earnings do not come just like that. Be diligent and work continuously. The results will surely come.
Where do we find such a job? Sign up for forums, especially highly specialized forums that deal with internet earnings, web, etc. Create a meaningful ad, looks serious and confident. Start with smaller jobs, to prove yourself, and expect progress over time. If you are a good freelancer, results will come.
Online teaching
You can teach other people online and earn money by doing that. Many platforms will help you do so, so if you're interested, keep on reading.
Online classroom
You can teach on topics that you know well, and prepare them while thinking about other participants. The lectures you plan to do can be academic, creative, or specially made lectures on a specific topic. It is enough to have an idea, which you will study in detail, and make a course on that topic. The Udemy web service offers a large number of classrooms, workshops, and courses.
To succeed in this business, it is essential to process the topic well, break the complicated content into smaller parts, and reach the audience in the best way. See how others do it and create an idea of ​​what your classroom should look like.
Create a brand
This is obviously not a quick solution to your problems, and it's something that you will have to deal with for a long time before you start to earn serious money. However, if there is a topic that you are very passionate about, a topic that you know you can be creative with and think of something that hasn't been done yet, you go and create your vision!
Think about your niche, your goals, the problems you'll have to tackle, and then think about possible ways of earning money. Keep in mind that writing a blog, being active on social media, doing giveaways, educating people and investing a little bit in your brand are necessary before you start to sell. You cannot create a brand in January and expect to sell serious products in February.
Once you established an authentic brand for yourself, we encourage you to create products. They can be digital products such as classes, ebooks, consultations, etc. You can create physical products as well, but make sure that you take care of production and similar problems first.
Here, it's vital that you are serious, as you will probably have the opportunity to work with other brands and social media platforms, resulting in lucrative collaborations. Make sure to do things you are proud of!
5. Virtual Assistants
If you are a jack of all trades and know your way around a computer and content making, you want a more dynamic job that will help you polish your skills even further, try to go to some online forums, and search for those who need a virtual assistant.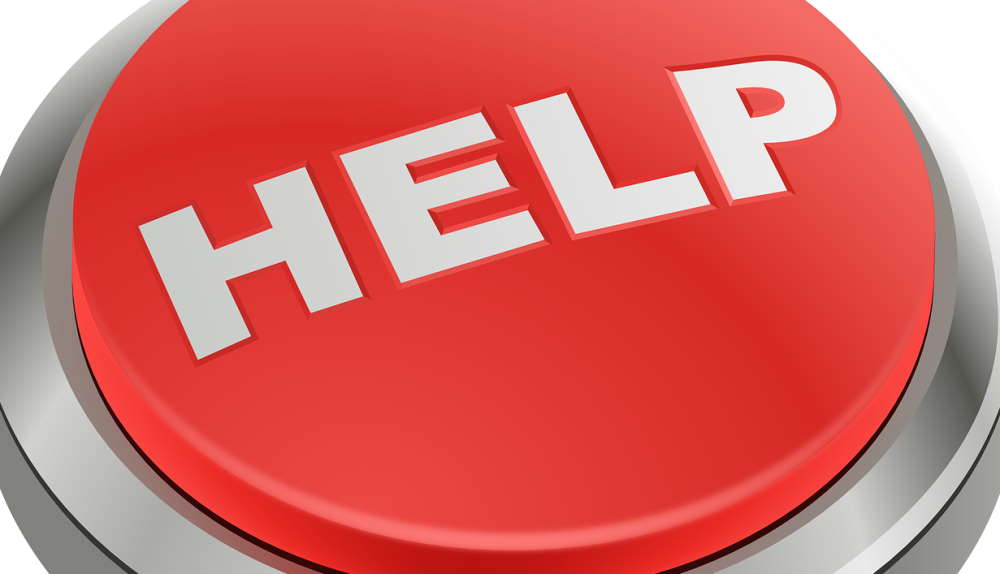 Virtual assistants are essentially the right hand of any brand owner or content creator. They will do research, manage emails, schedule things, manage projects, design things when needed, work on content, post on social media, plan events, do some customer service. Make sure to think well about all of the skills you have to advertise yourself as well as you can.
You could work for 4 hours a day or 8 hours a day, but make sure that you are a good communicator and that you and your employer lay everything out before you start working. You will probably be given a trial period, so make sure to prove yourself. If you are not handy with computers and are not a fast typer, think about whether this will be a fair use of your time.
Conclusion
Internet earnings are not a thing reserved only for a small number of people. We all have a chance to work and make money. As is the case with everyday work, working on the Internet requires effort, knowledge, and commitment. Don't expect a comfortable life without a lot of effort. Working on the Internet is very demanding. If you are good enough, persistent, and if you are lucky, you can catch a job that will eventually allow you a comfortable life
Until that happens, work and don't give up. In the end, working online can be an extra job to fill up your household budget. Why not take the opportunity and earn money to buy yourself a gift or two? Good luck, everyone.